After 3 years I believe my costume is absolutely 100% done.
Got my new Bellamy hood and it's fantastic!
Thanks for looking!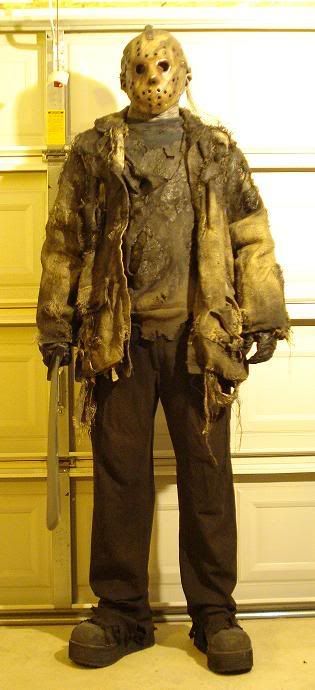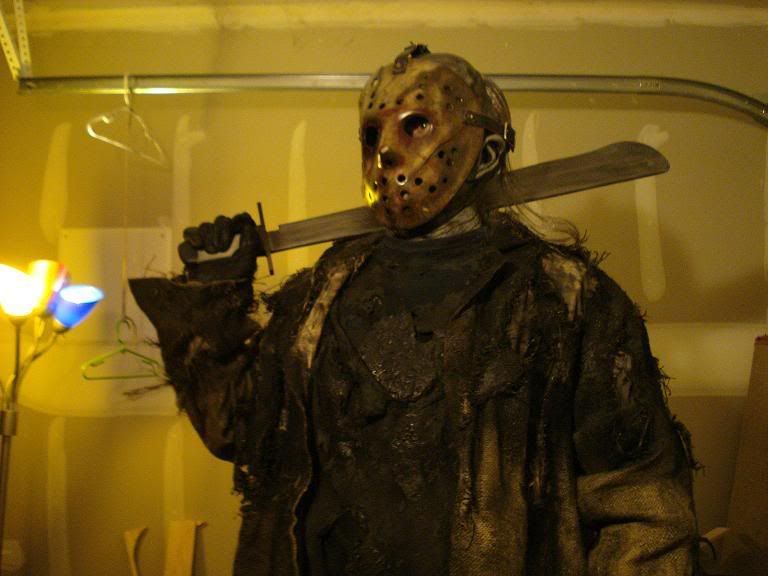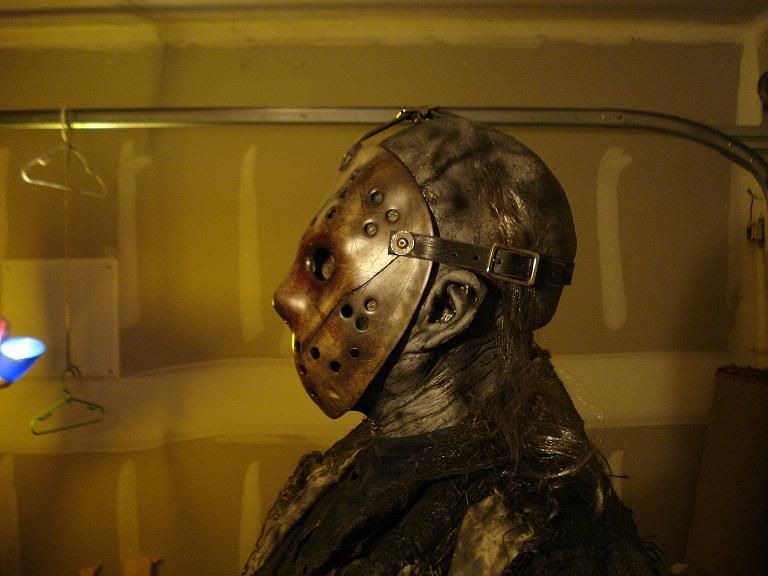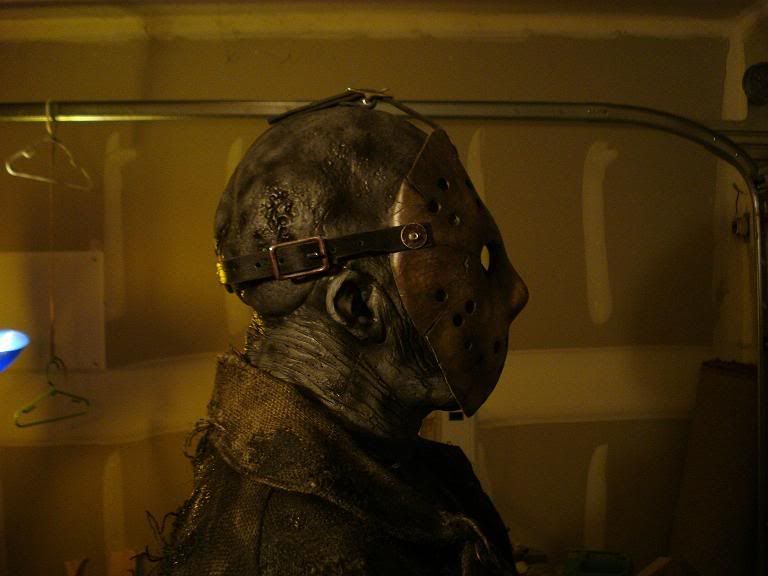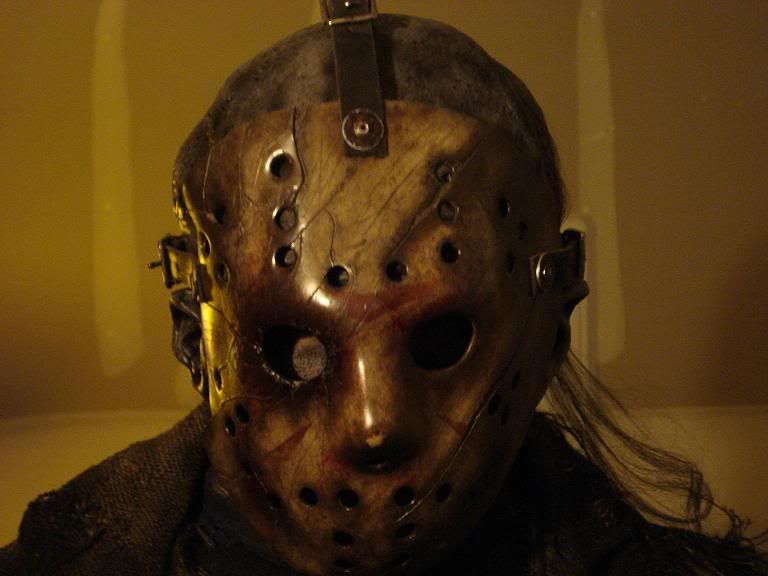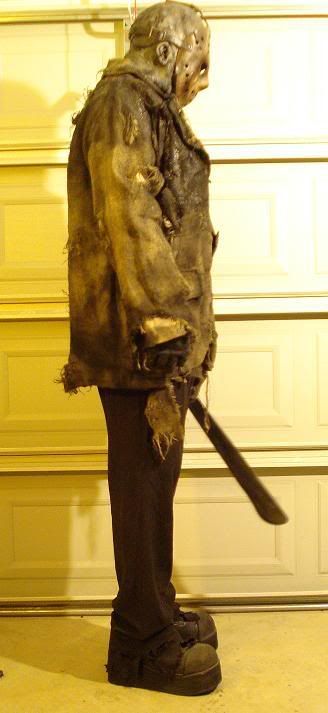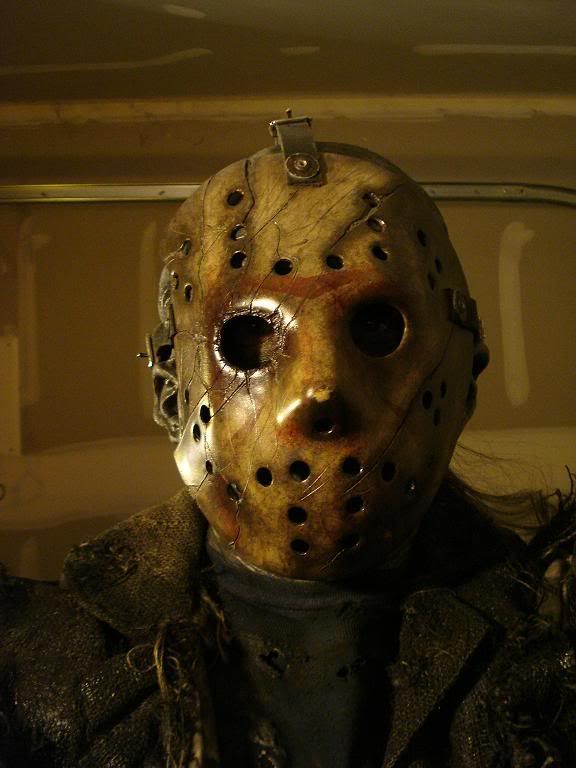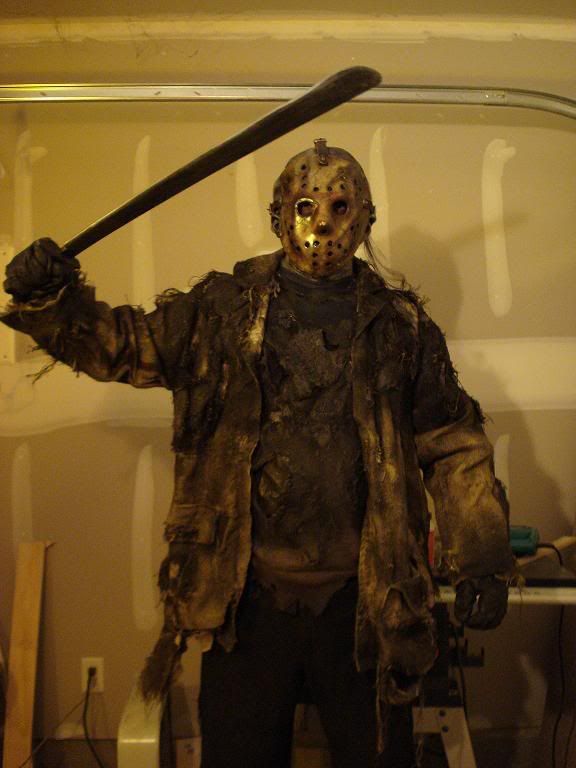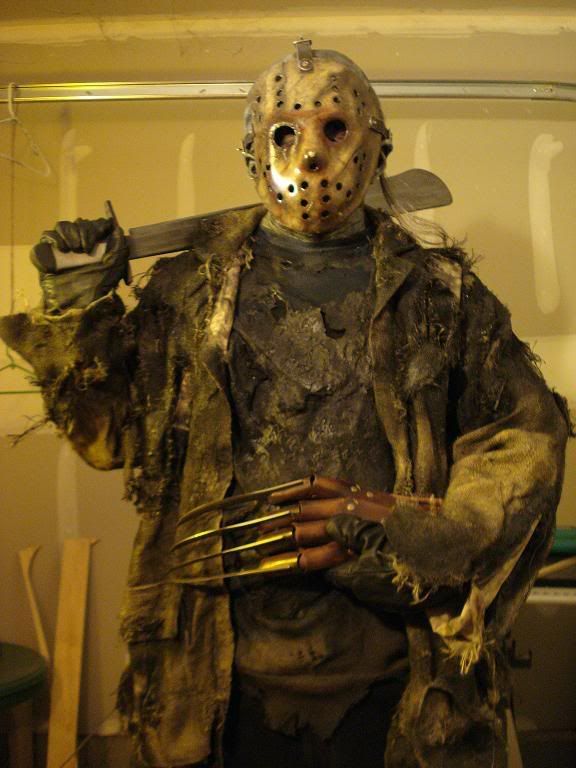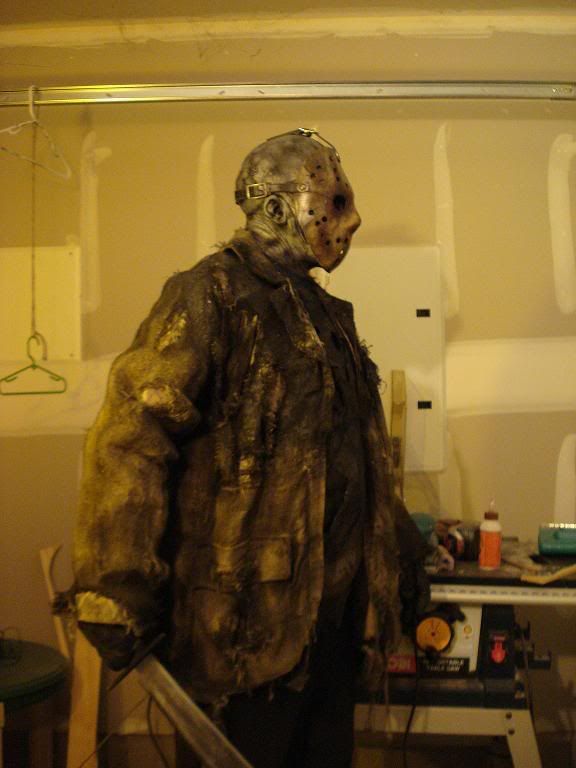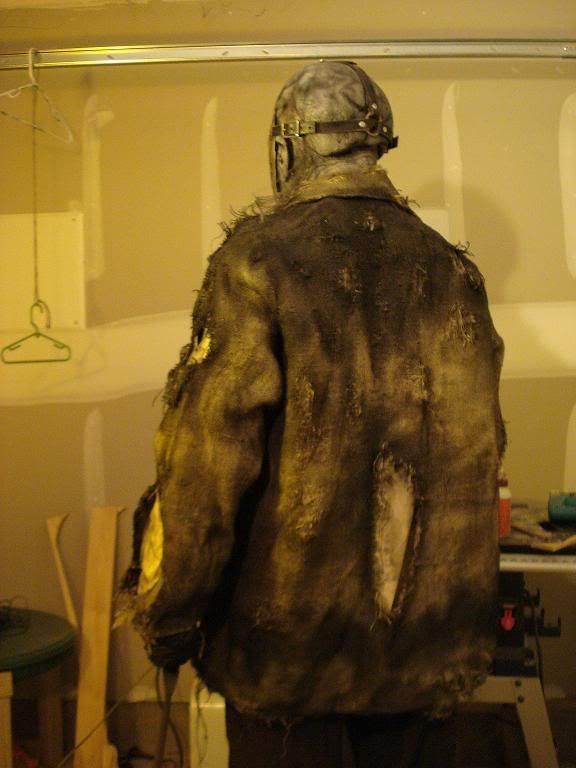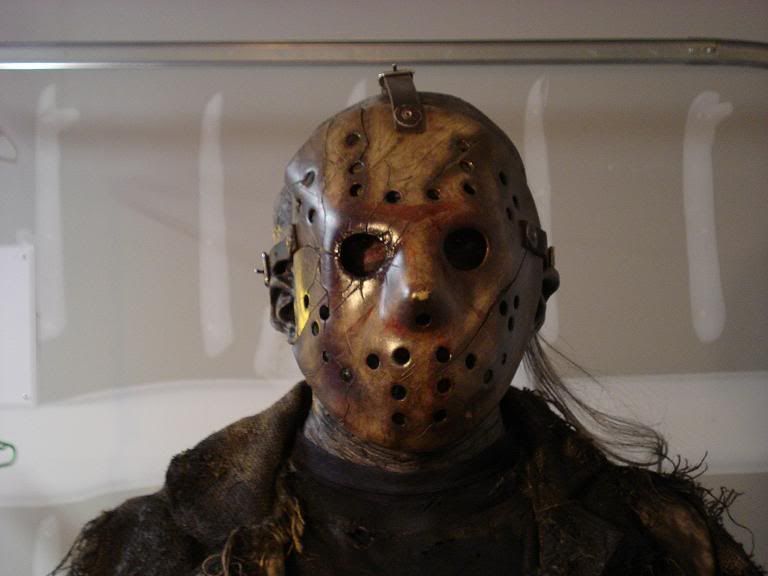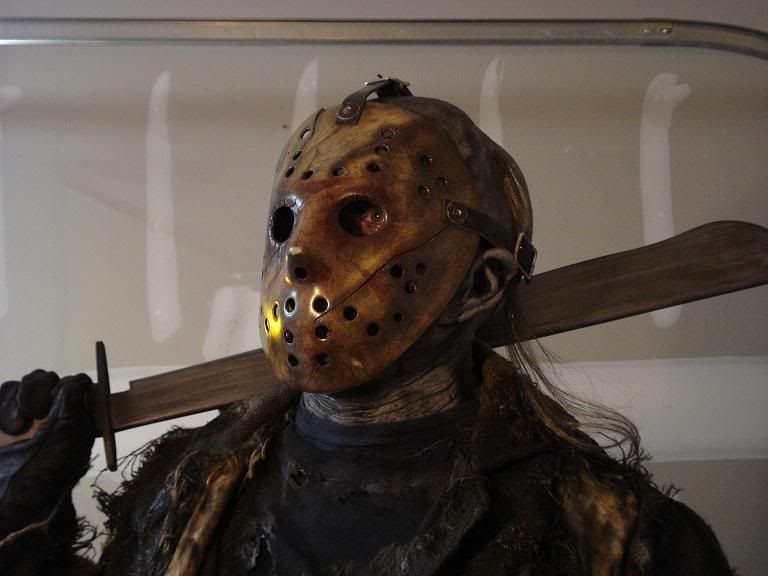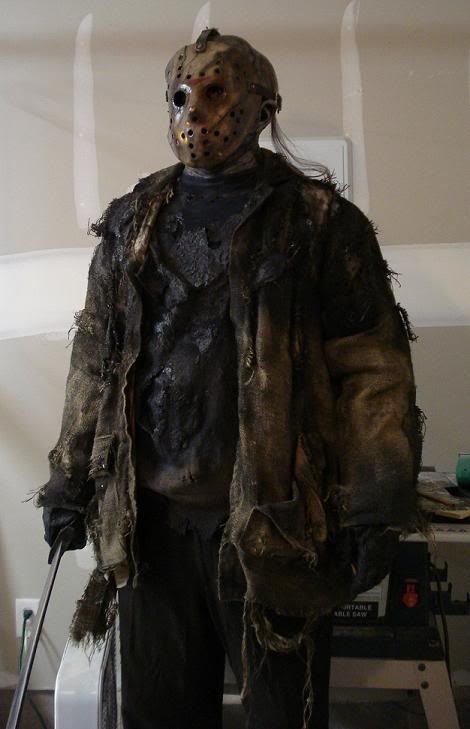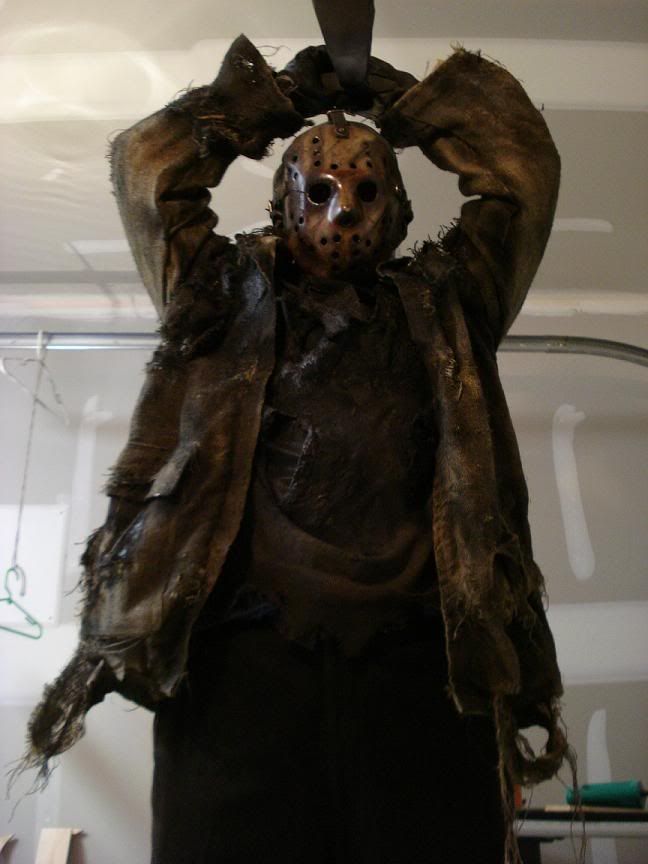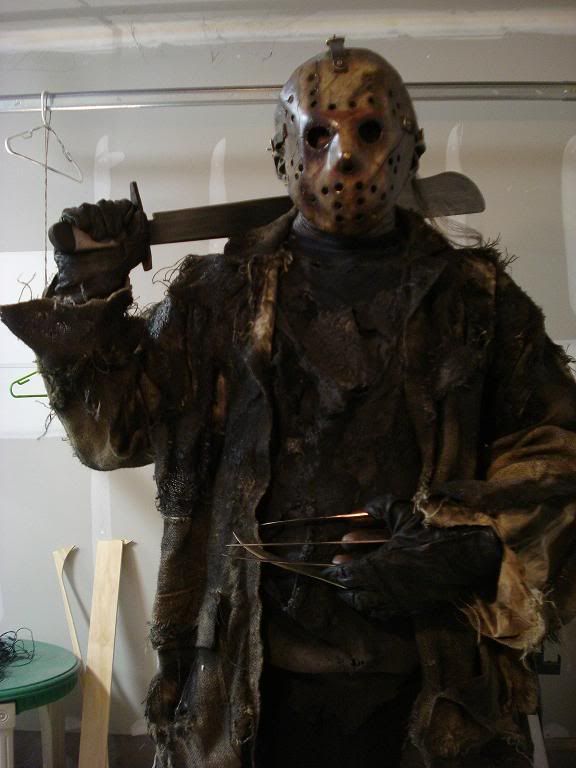 Rahl Wednesday 10/07/2009 at 07:53 PM | 55895
when your costume looks better than the actual movies costume you know you did something right. the pic with you holding the nightmare glove is tops.
joelsparks Wednesday 10/07/2009 at 08:57 PM | 55896


Holy hell! I would definately say this is 100% done and 100% accurate. You did an amazing job. I bet it feels great after such a long time puting this together. It certainly looks worth it.
weaponx Wednesday 10/07/2009 at 10:30 PM | 55901
Holy Pam!! That looks damn screen used Superb work Definetly
kaizu Thursday 10/08/2009 at 03:29 AM | 55909
Kick ass job on the outfit


BornOfFire Thursday 10/08/2009 at 04:03 AM | 55911
I'm at a loss for words!

That has got to be one of, if not the best VS Jason costume I have ever seen!

It looks like you literally walked right off the set of the movie.

Actually that's an understatment, because it looks better than the movie suit.

Great job bro!

This belongs in the
Insomniac Thursday 10/08/2009 at 05:14 AM | 55914
WOW!!!!! I guess I can't really say anything else that hasn't been said as that is one of the best I have ever seen. The detail is amazing and was well worth the time.


cropsy Thursday 10/08/2009 at 09:41 AM | 55918
I too am at a loss for words here and that folks doesn't happen very often. Rahl this costume looks like it belongs in the smithsoian in some exibit. I can't imagine how hard it was to piece that entire thing together and the weathering on everything is just dead on. Nice work man! That has costume contest winner all over it!


Horror Domain - Cursed Evil Overlord Thursday 10/08/2009 at 05:23 PM | 55933
Thanks guys for the great compliments.

Everything was made/weathered by me with the exception of the hock and hood (Ruste Dowg and Bellamy respectively).

I did redye the hair on the hood from white to brown/black though.

The boots are Trashville 205s with the straps cut off and then heavily weathered. Jacket was hand made by me. Pants are brown wool Brooks Brothers with the hem taken out to add length and the creases ironed out then weathered. Blue shirt and sweater are from Wally World then weathered. Machete is the wooden one that I make. Gloves are bac heavy duty leather military gloves.
Rahl Thursday 10/08/2009 at 06:20 PM | 55938
Rahl Friday 10/09/2009 at 06:47 PM | 55993


I think we've found a replacement for Derek Mears if any sequels arise. Seriously, that is not only Hall of Fame Worthy, but film worthy. That is some nice work right there. Im jealous.

The detail thats gone into that is really astounding.

Im also jealous of the VS glove, damn i need to get me one o those.
VenomShock Sunday 11/08/2009 at 10:09 PM | 57759