I've owned one of these props for about a year now but the other two are new. Figured I'd post them all together.
The first is the stunt zombie torso for the large zombie in the yard scene. This was used for the shot from the rear where Ed (Nick Frost) hits the zombie in the head with a shovel. The torso itself is a fiberglass shell with hardware inde for mounting it to a base. The head is licone.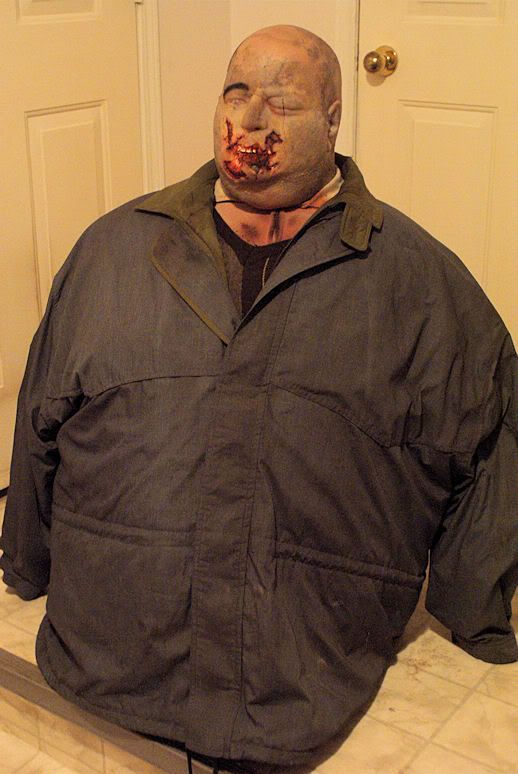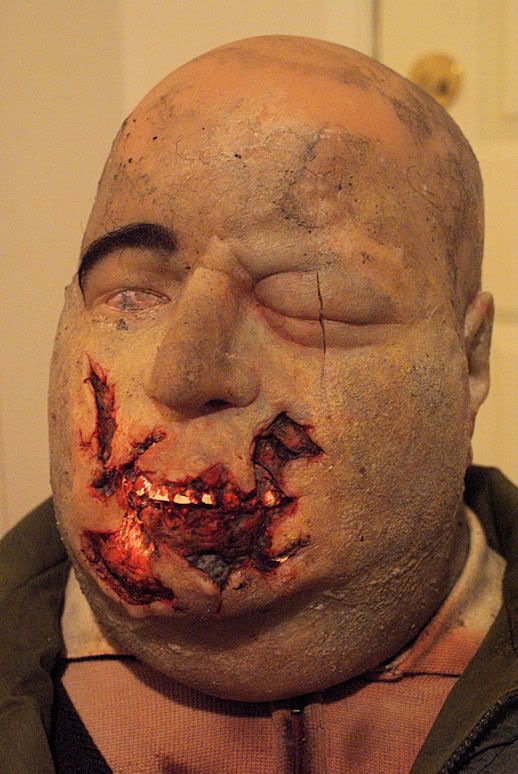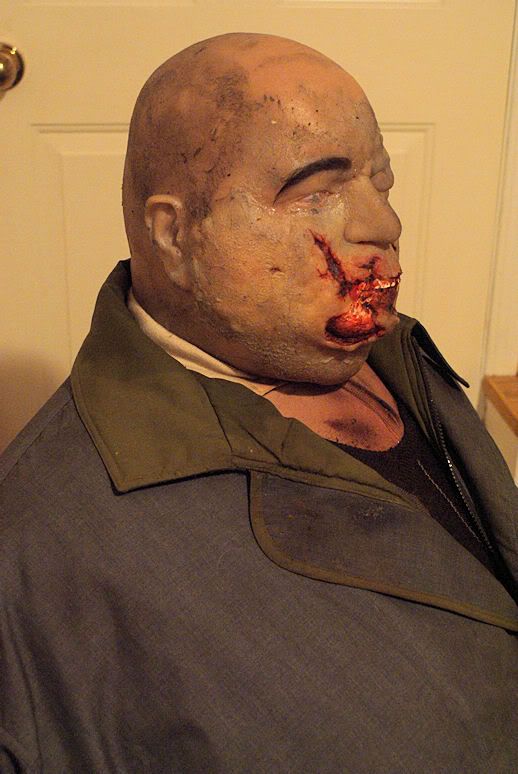 Screenshots: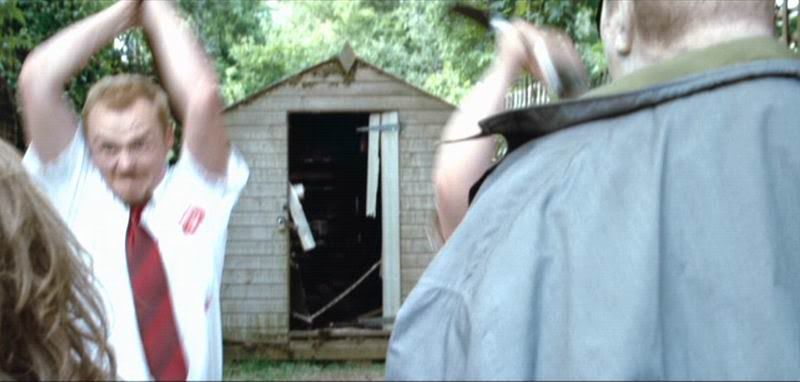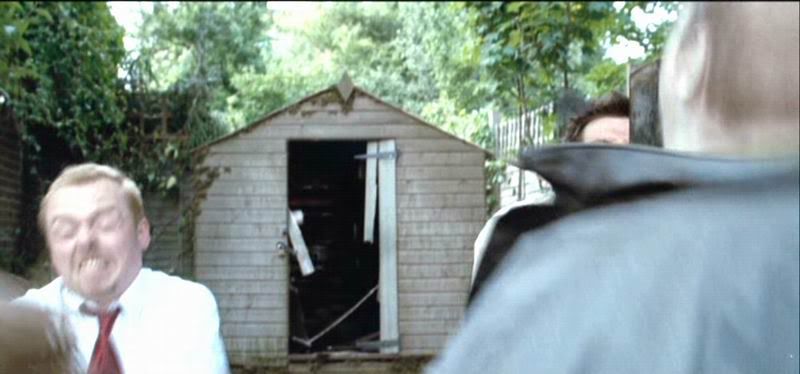 Next is the pool cue used by Liz (Kate Ashfield) to attack the landlord of the Winchester (Steve Emerson). Rather than use a real cue, the filmmakers took a light plastic tube and formed the handle out of foam. They then created a lightweight wooden tip for the section where the cue is narrower than the tube.
Tube with handle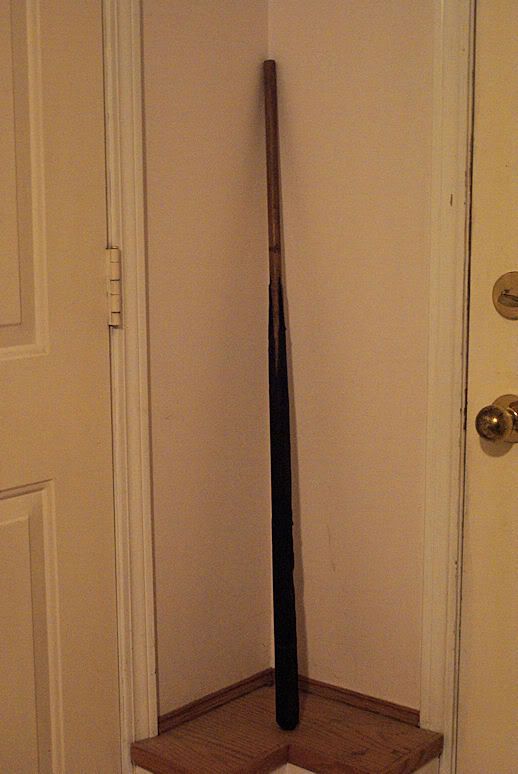 Extended with tip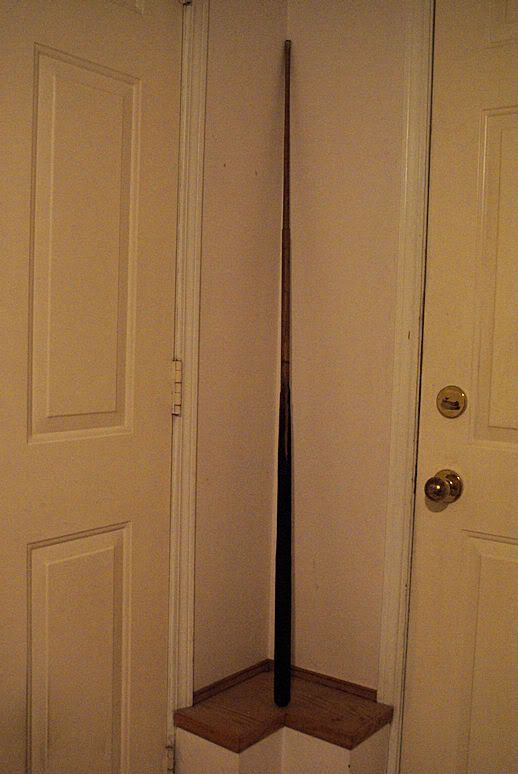 Close up showing the foam
Screenshot (notice Kate has her left hand where the wood tip joins the tube and her right hand where the foam handle meets the tube)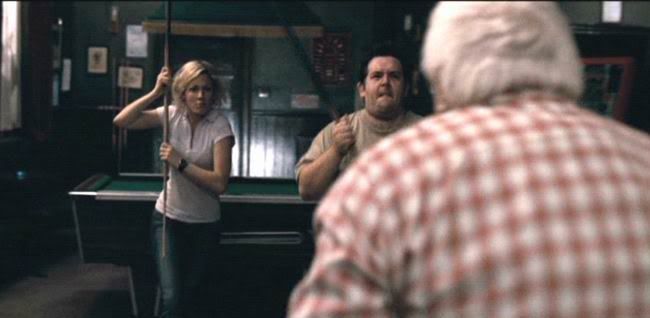 The final prop was never actually screen used. This foam rubber teapot was made for the yard scene where Shaun and Ed through their laundry basket full of kitchen devices (including the toaster with no cord - a pet peeve of mine). The filmmakers made more items than they actually could fit into the basket in case they had to do more takes than planned and some of the items were damaged.
Some of my other SOTD Goodies