My friend runs the first ever horror, sci fi, and pop culture convention to hit the St. Louis area. Last year was the first run and it was a smash hit. Fans from all over the country invaded STL to see many horror actors and actresses. There were many cast and crew members from films like Dawn Of the Dead, day Of the dead, Night Of The Living dead, The devil's Rejects, and many more.
There is a pre party Halloween kickoff for the 2011 convention this weekend in STL. Here is the poster with a list of guests.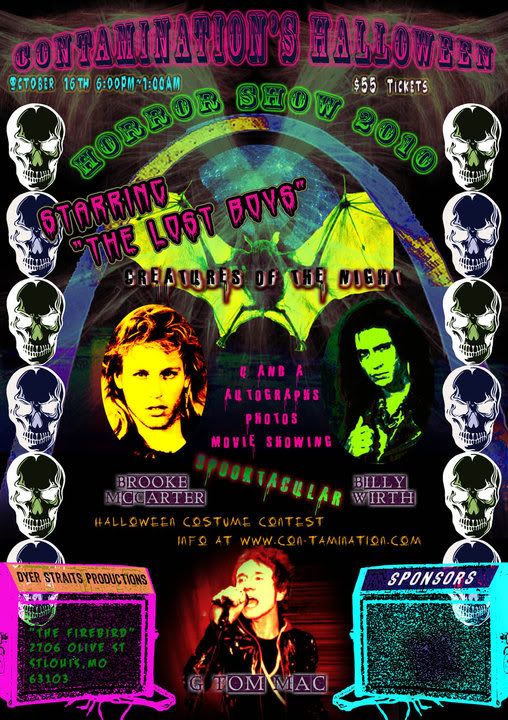 If you are going to be in or around the St. Louis area come enjoy a kickass good time for halloween.
If you are intrested in coming to the convention in 2011 here is the link to get up to date info on events, guests, and ticket pricing. http://www.con-tamination.com
Hope to see you there in 2011