I've wanted to say this forever, so here goes:
I don't have a "Go To" Slasher Costume.
I'm not really fabulous at any particular Slasher the way other members are(ie Jeff "Wickedbeard" Cochran's Jason, or Matthew "Mayhem" Burgett's Myers just to name two-there are MANY more).
But I don't say this about myself in a bad way because I realized that I never really rooted for the Slashers, I've always rooted for the Survivors!
A couple of people have commented to me recently that I "must think it's that my name is Michael" or that I "should totally change my last name to Myers" and I always say the same kind of thing: I don't identify with Michael, I identify with Laurie.
In the Horror World I'm not Jason Voorhees, I'm Alice Hardy.
Nancy Thompson not Freddy Krueger.
I'm not the vampire, I'm The Vampire Slayer and on Halloween Night 1978 I wasn't stalking babytters, I was getting wasted with Mike Godfry and Ben Tramer(Long story
).
I face my demons, wrestle my monsters and ask the ask the important questions: "Was it The Boogyman?".
I am The Man Amongst the Monster, I'm the Survivor Guy!!In honor of this, I will be doing Survivor Guy Costumes
, The first ones are Survivor Guy-Friday The 13th Edition and Survivor Guy- HalloweeN Edition!!
I'll update the Topic as I do more.
Being a Survivor Guy is nothing with out the Monsters and you guys are the best anyone could ever ask for!!
Much Love and Respect
Mike
Survivor Guy-Friday The 13th Edition: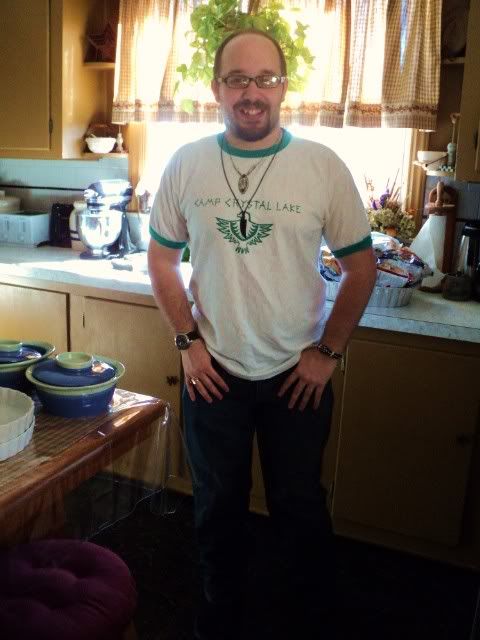 Survivor Guy-HalloweeN Edition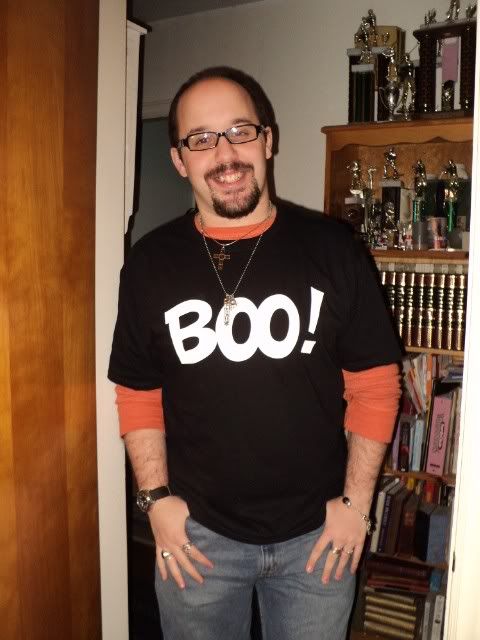 This one is based on the picture that Jeff Zornow did of me from The First Death of Laurie Strode.