I picked up a Crash 6 recently to upgrade my suit and will soon be adding a new pouch as well as some accurate darts. I also redid a skull mask I found on e-bay for the laid to rest Chromeskull suit..Now I know it is not shiny and actually chromed but it is about as accurate as posble to the screen mask in terms of the shape and layout. I cut the face off the mask and gave it a lver finish with some decent metallic paint, painted the teeth with a bit of white, and filled in the eyes a bit to narrow them down more. all in all I am very happy with the turnout.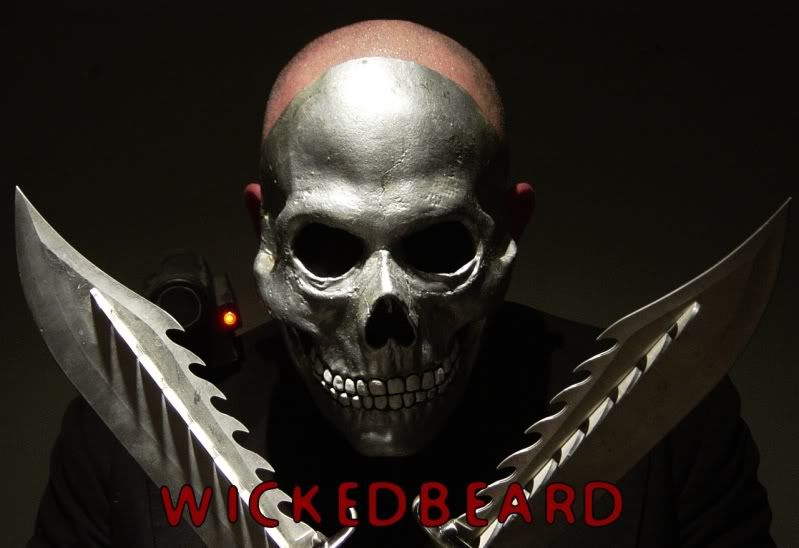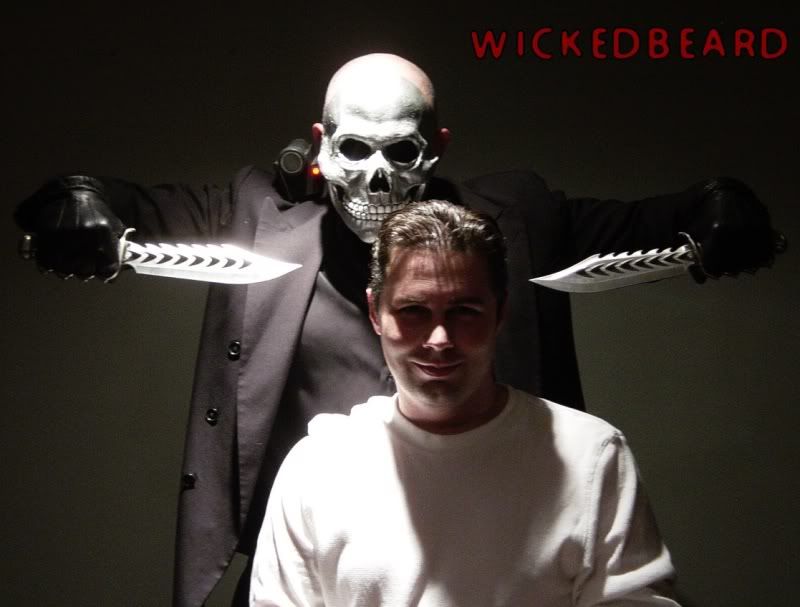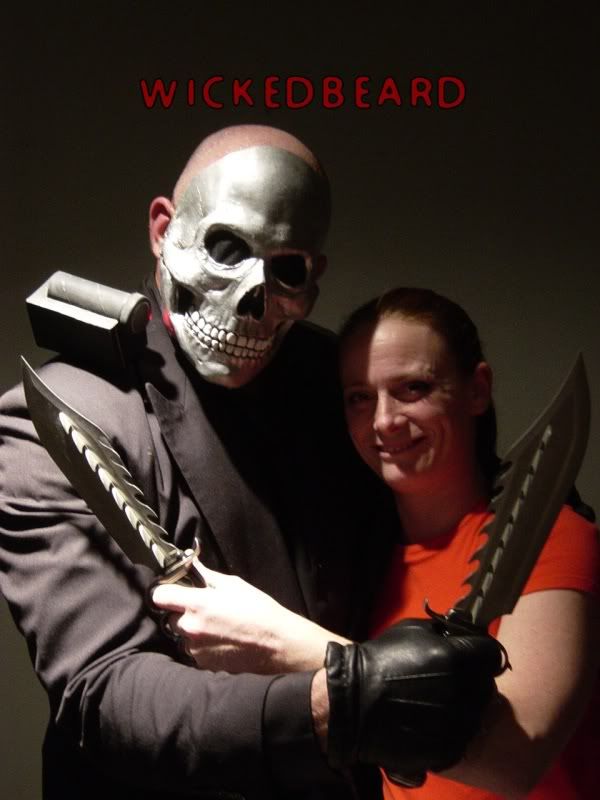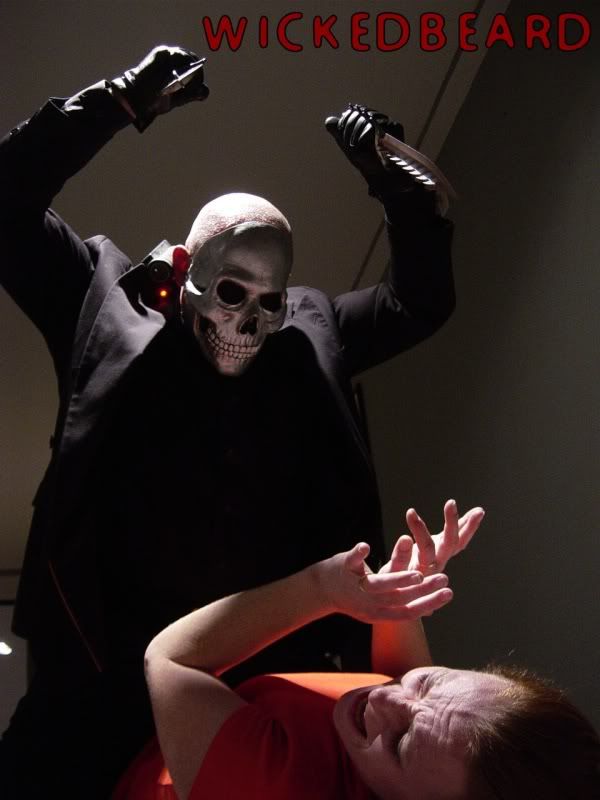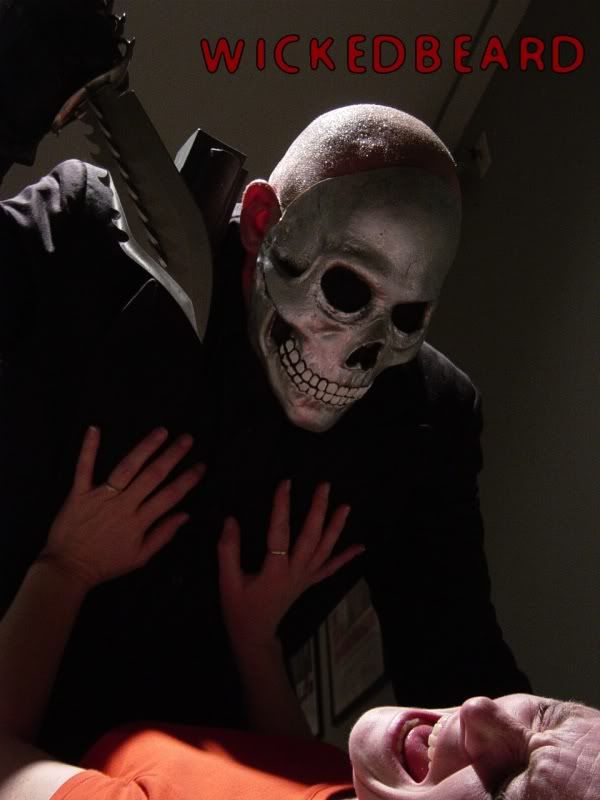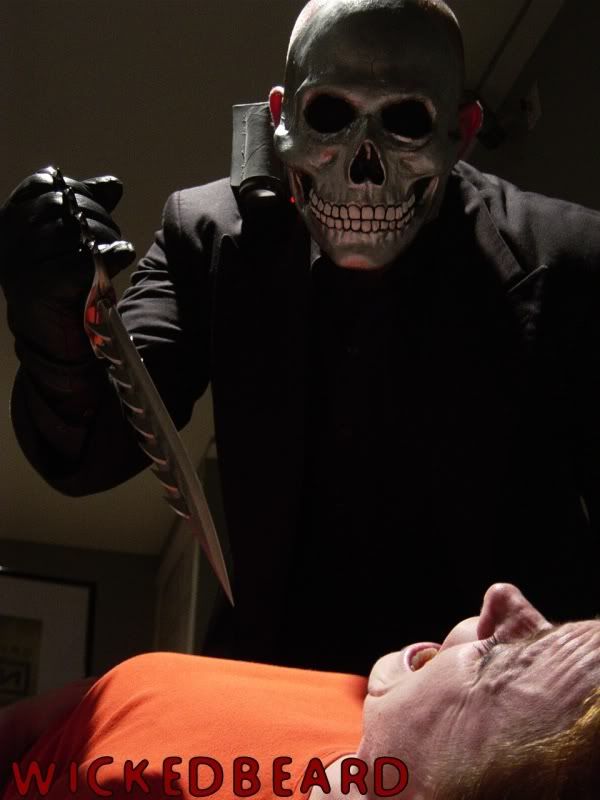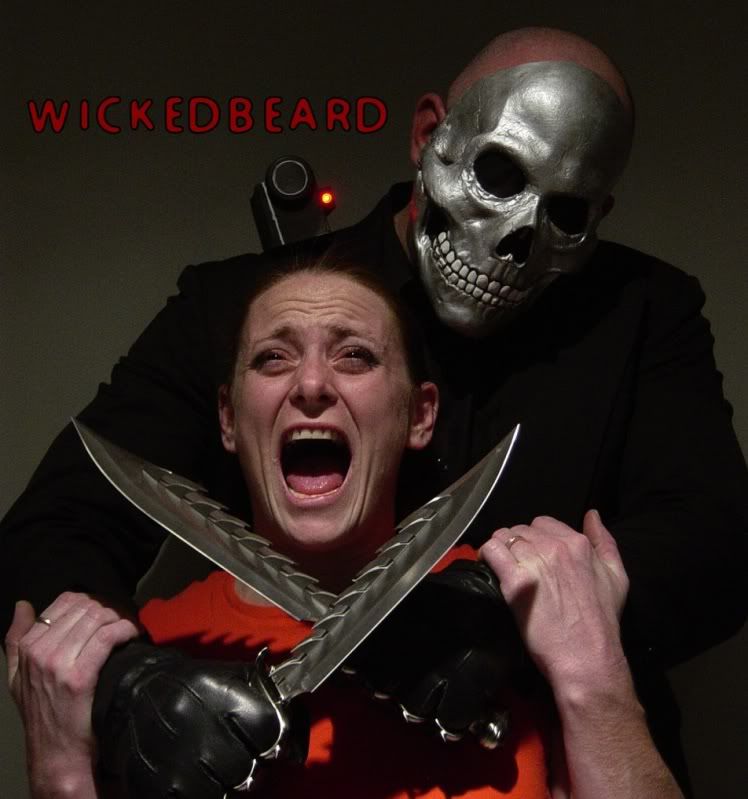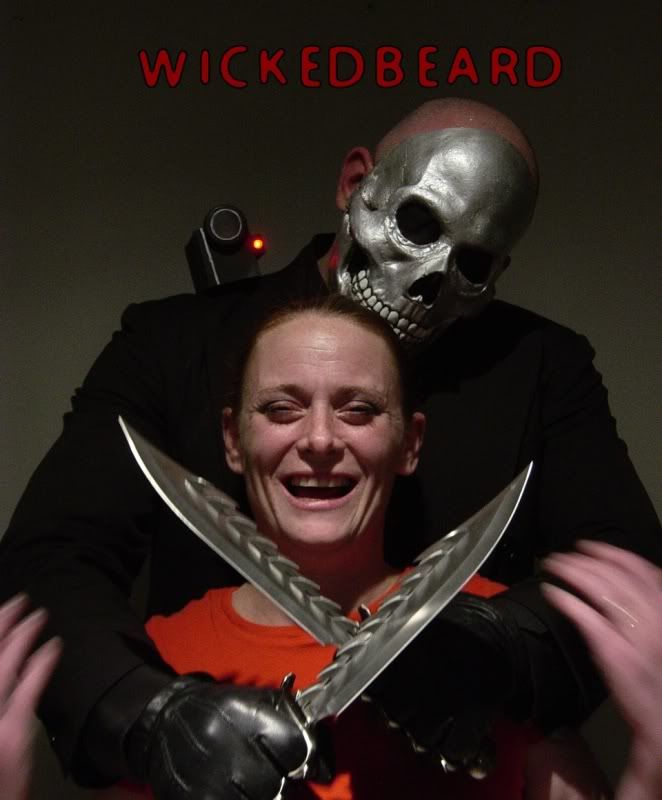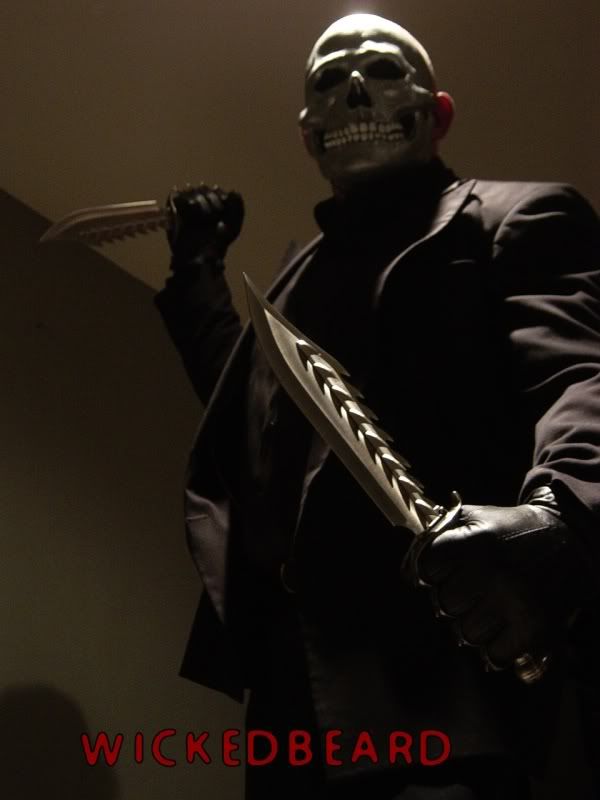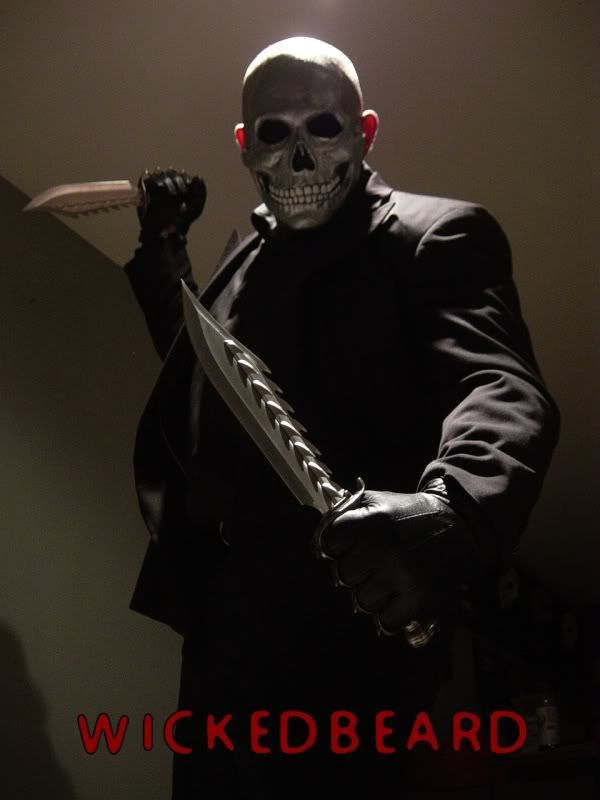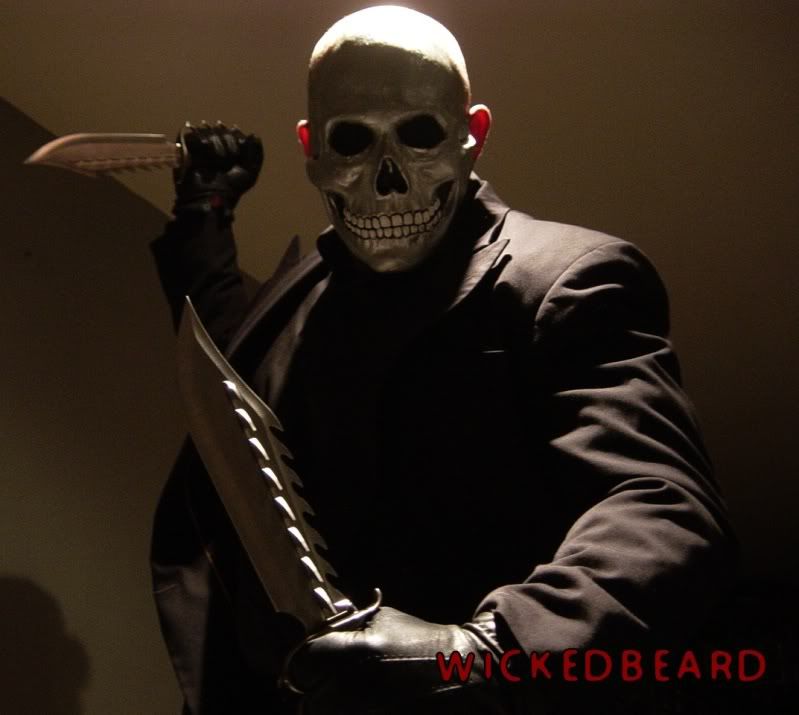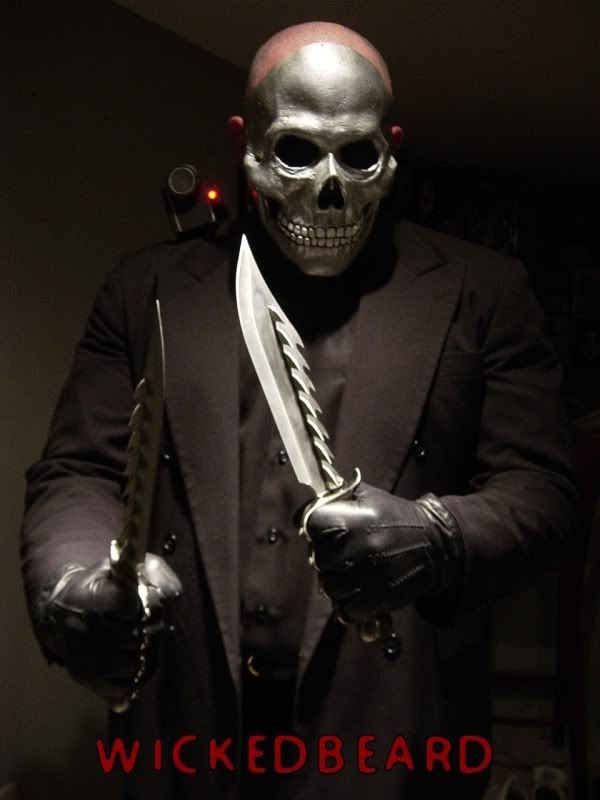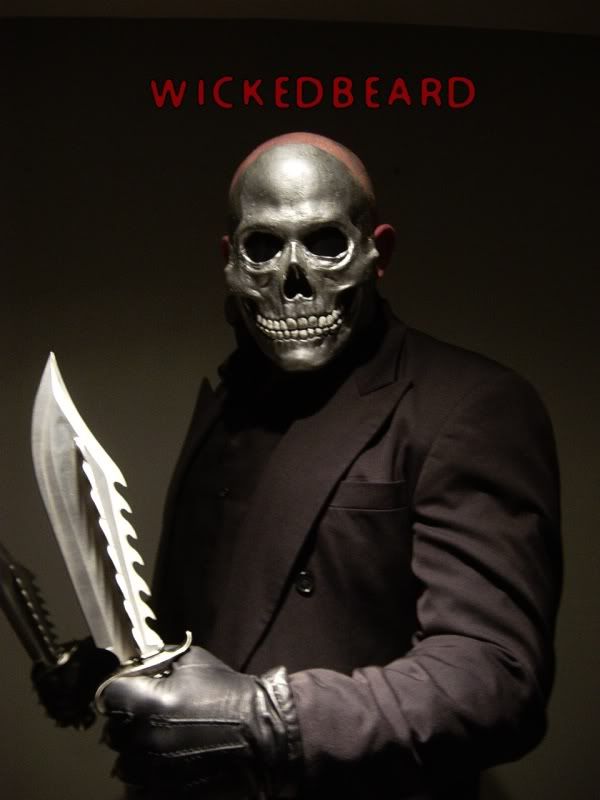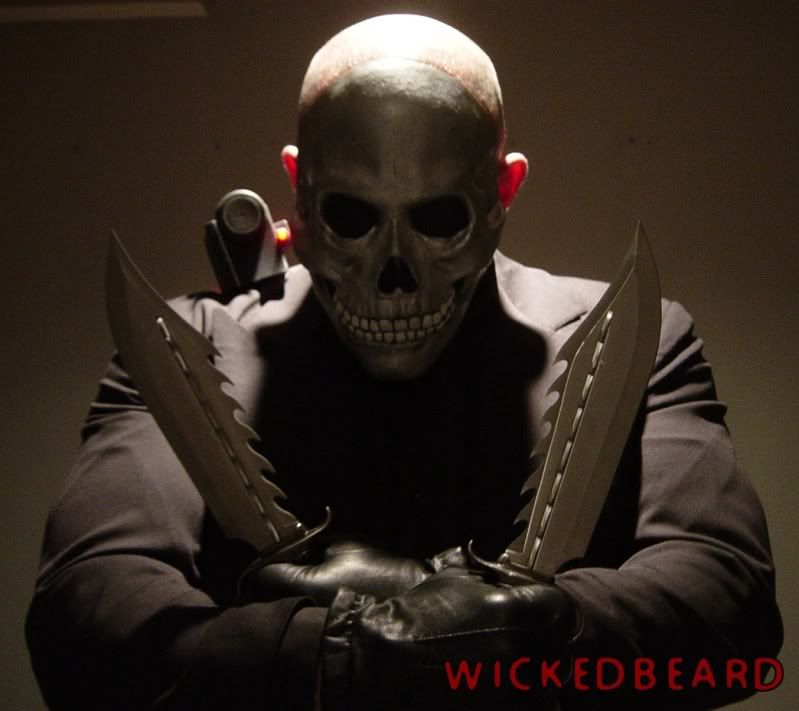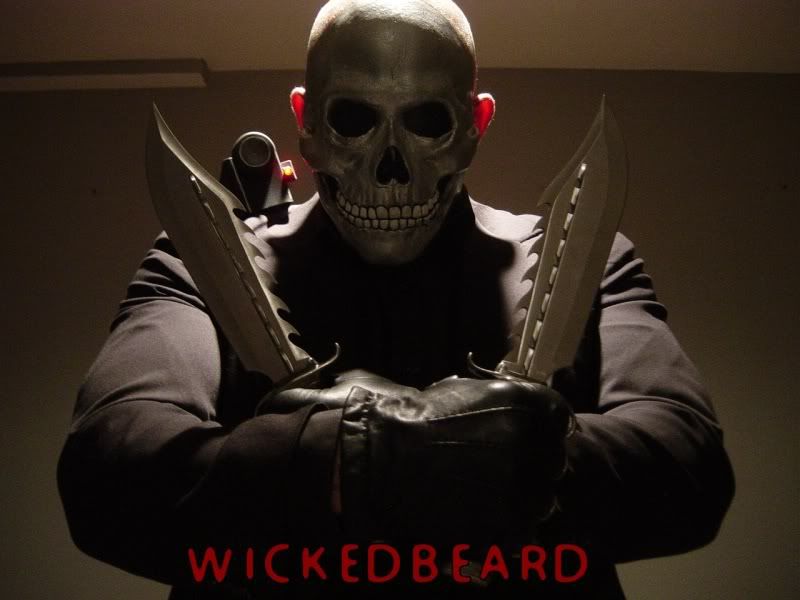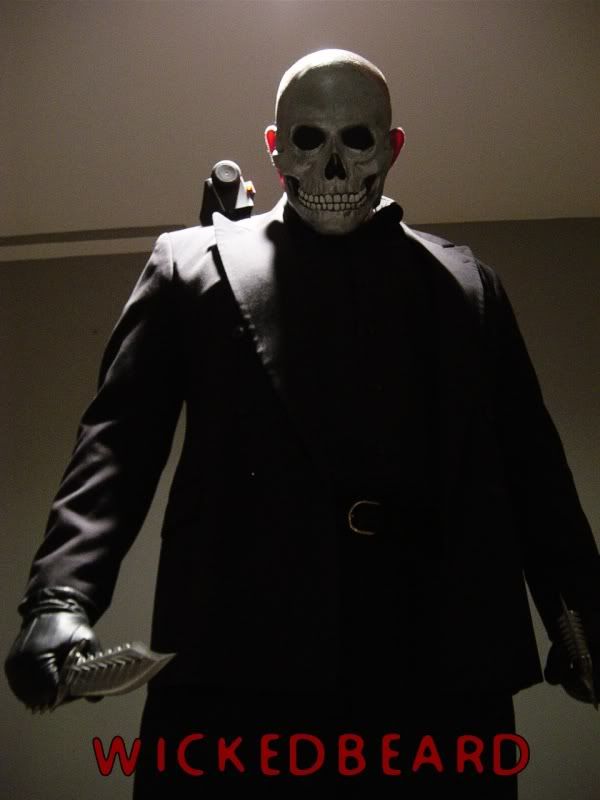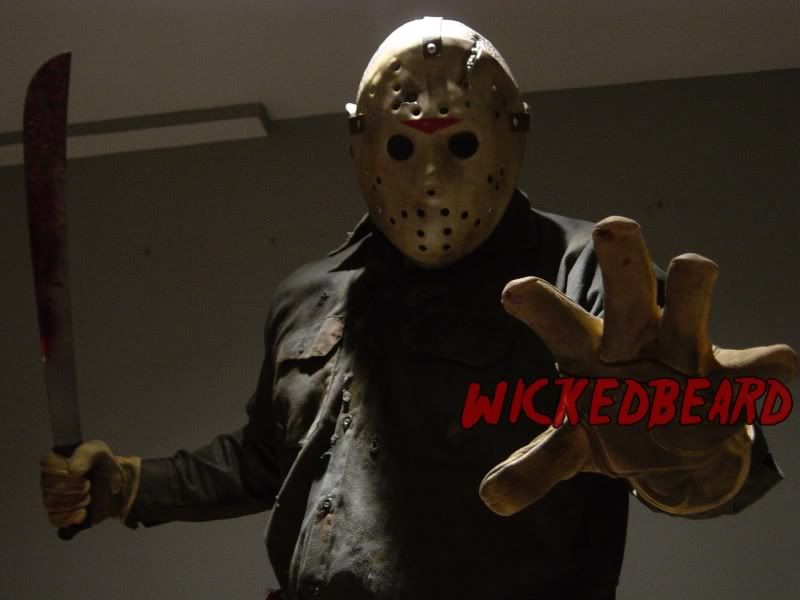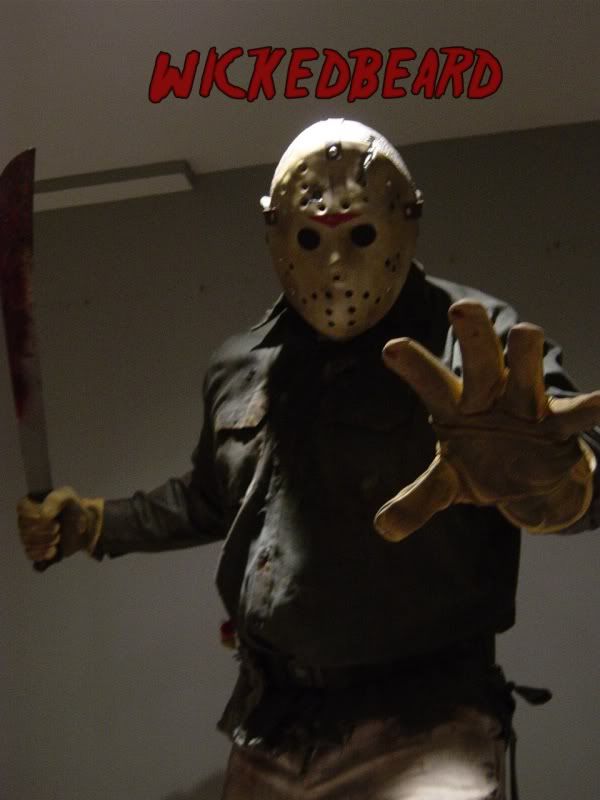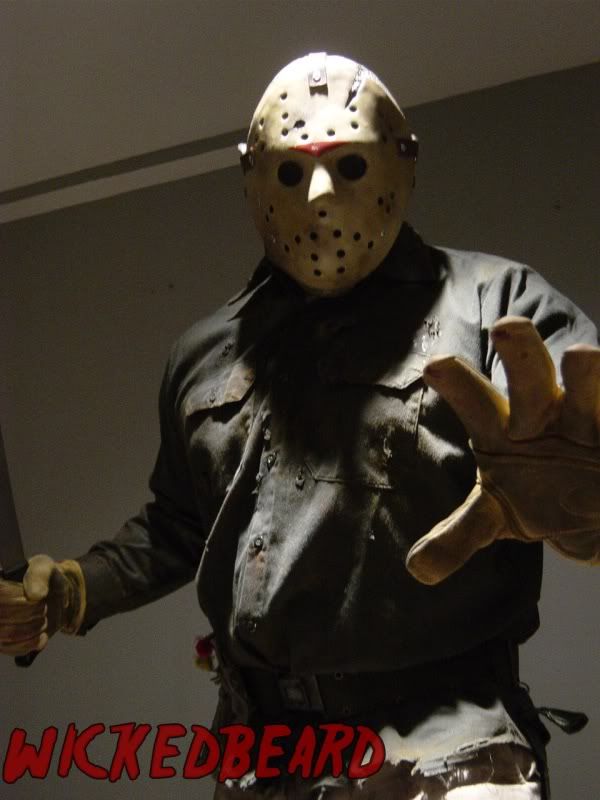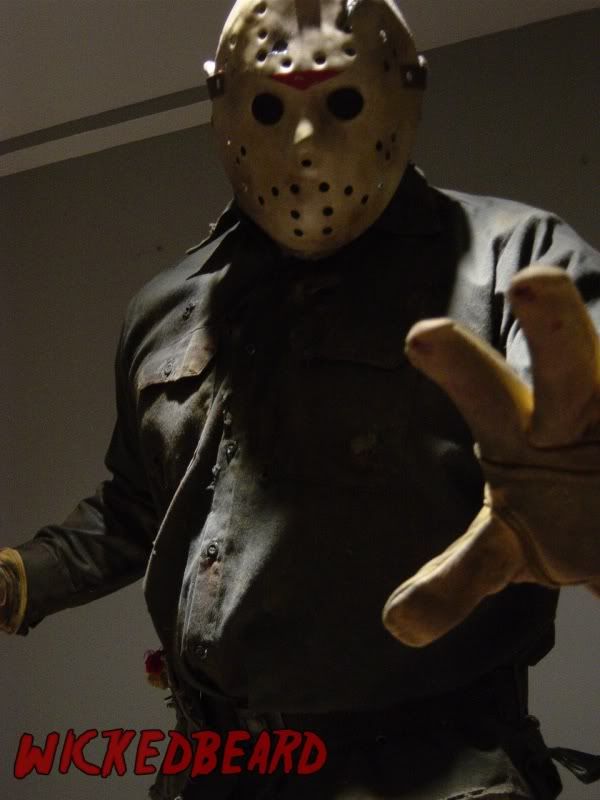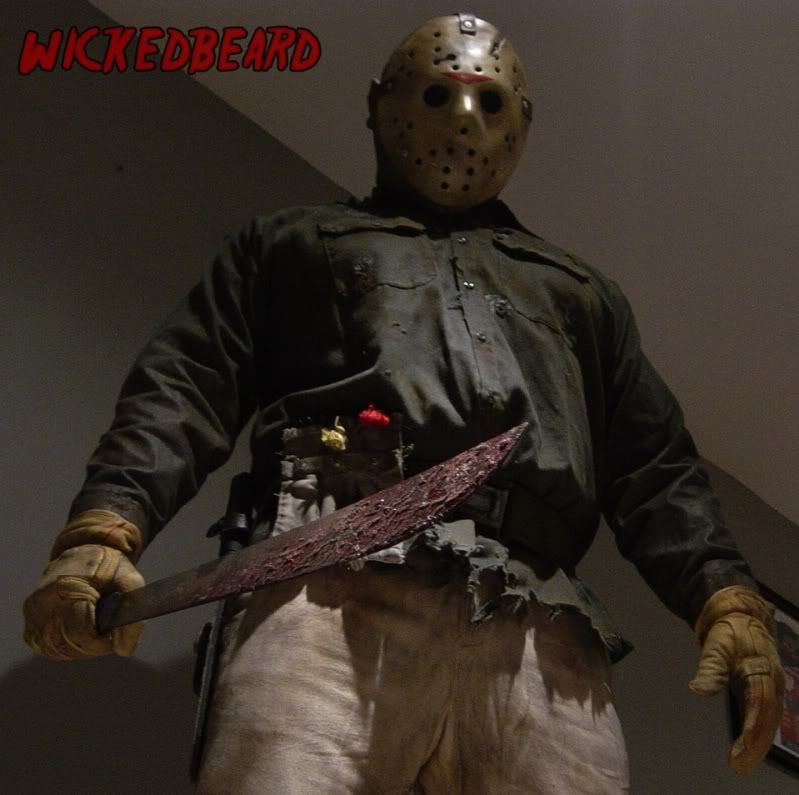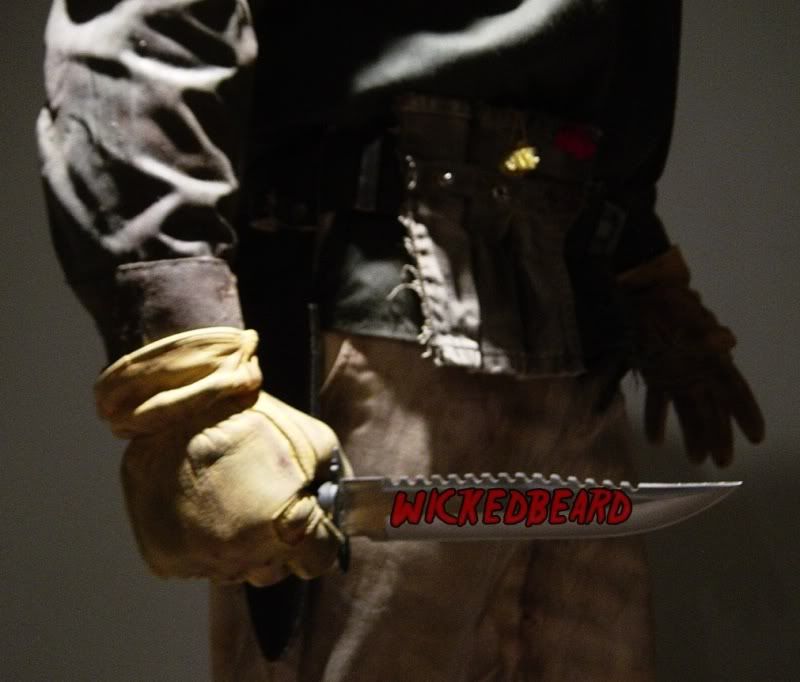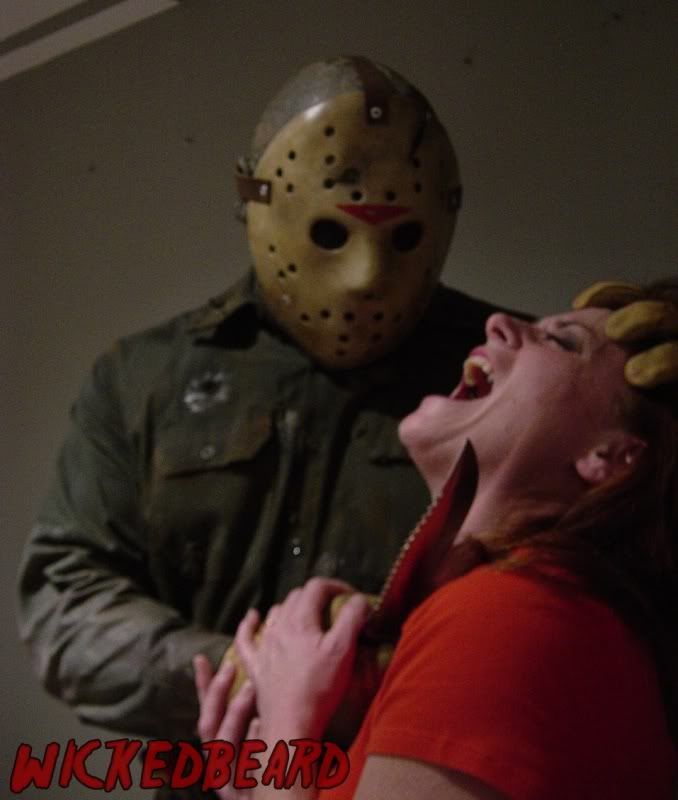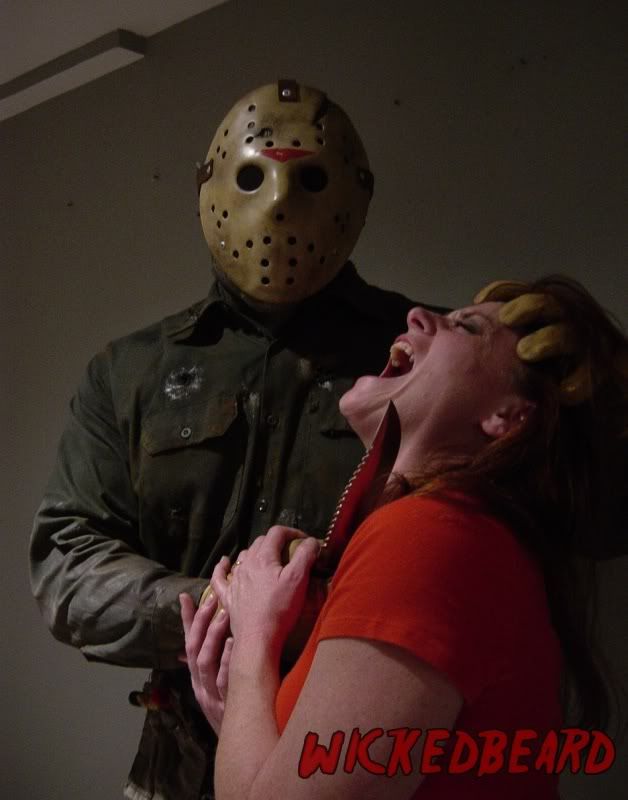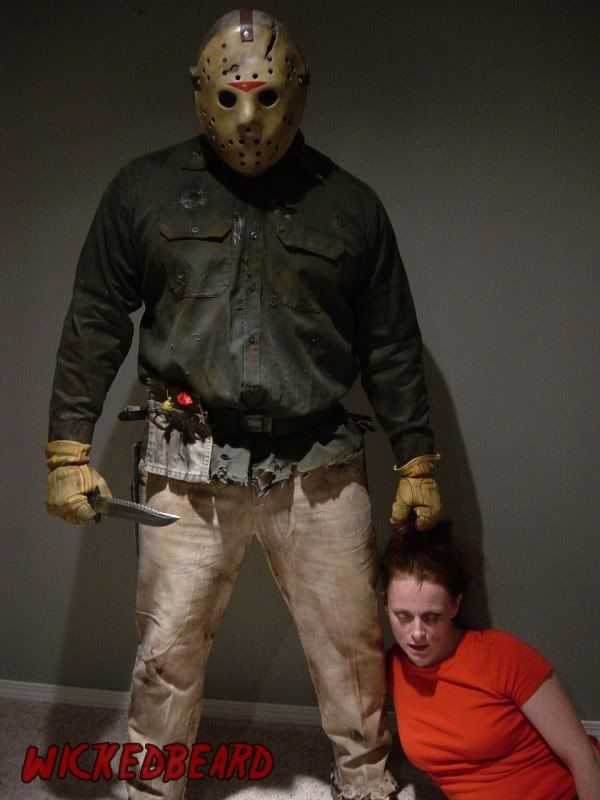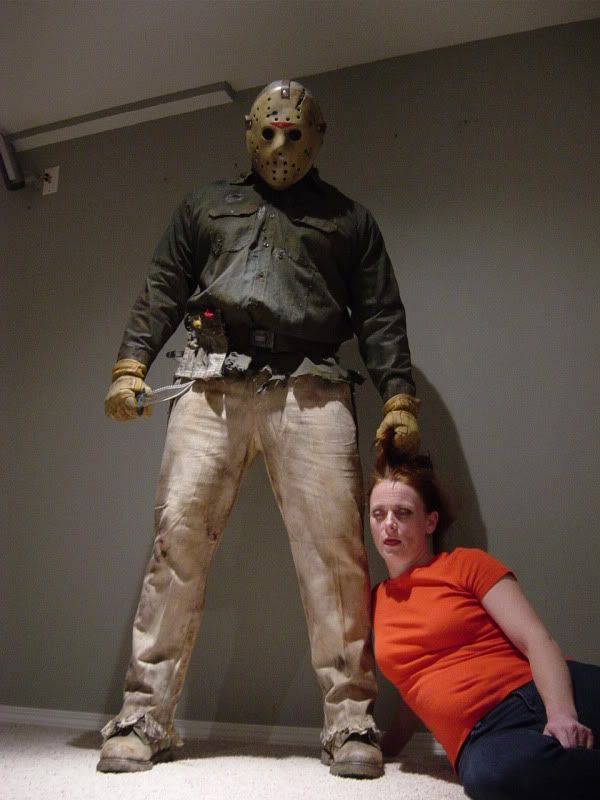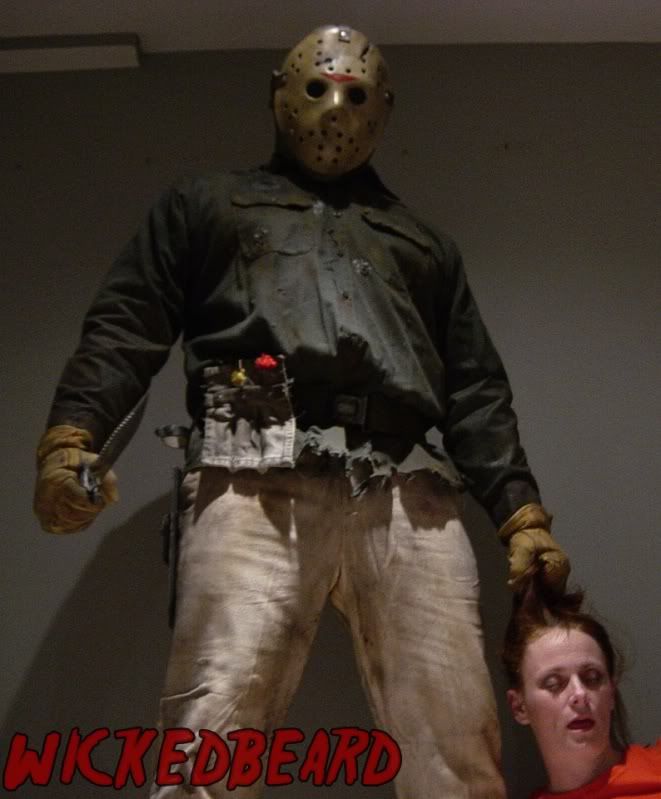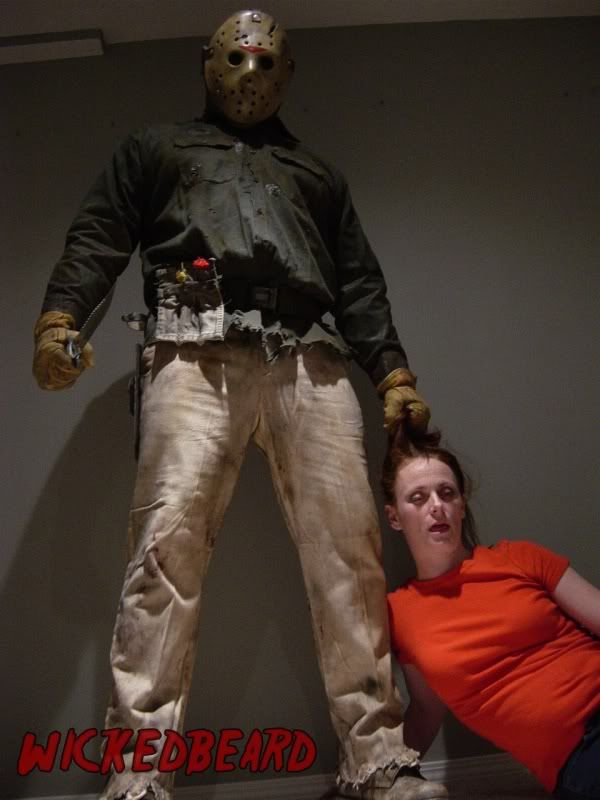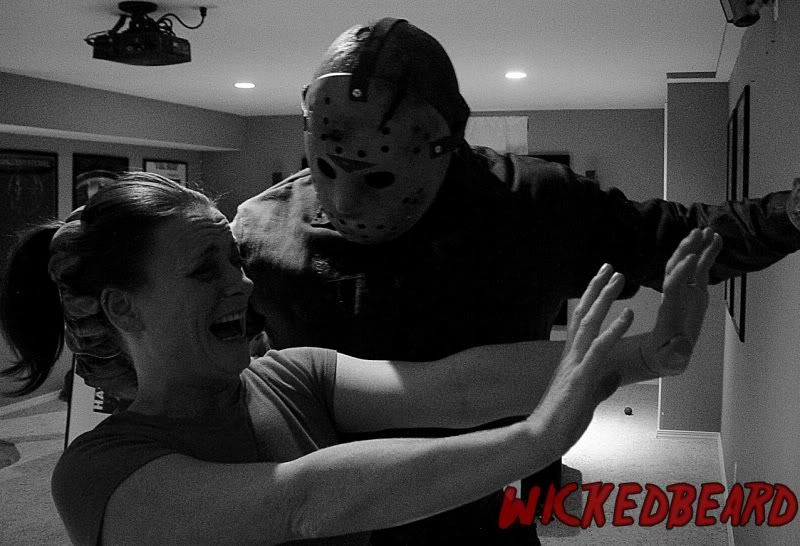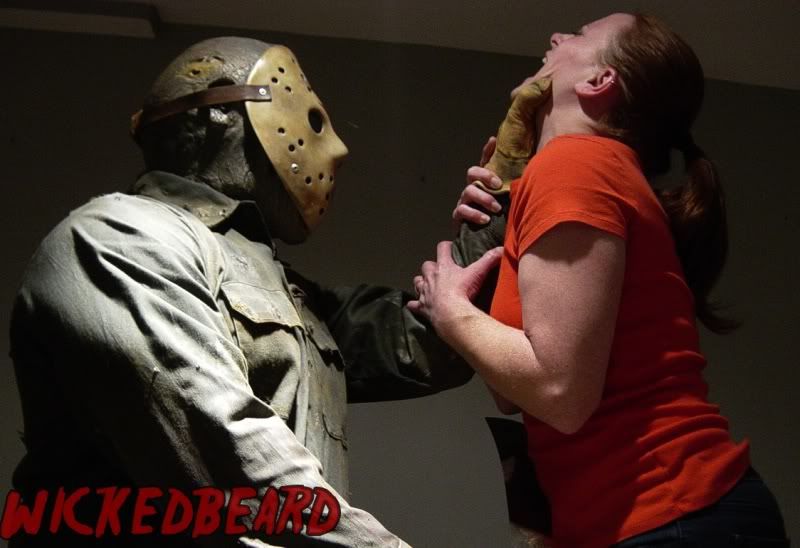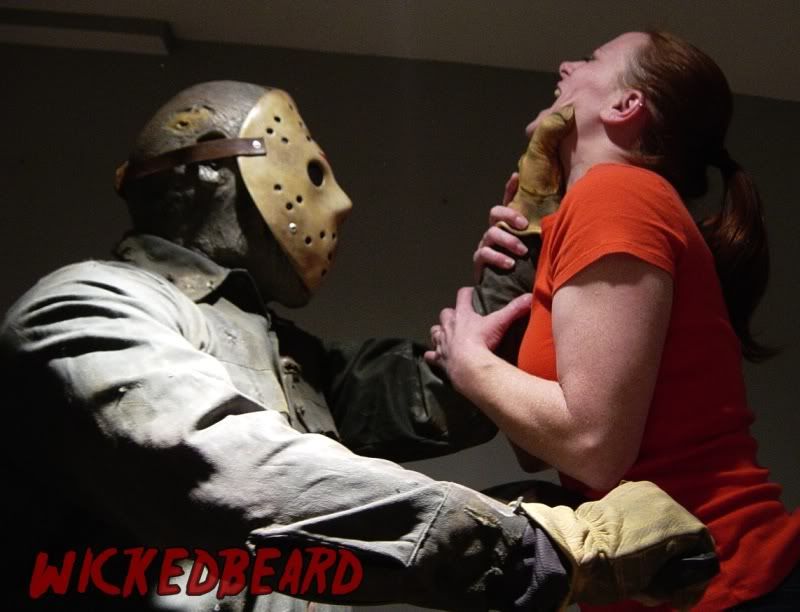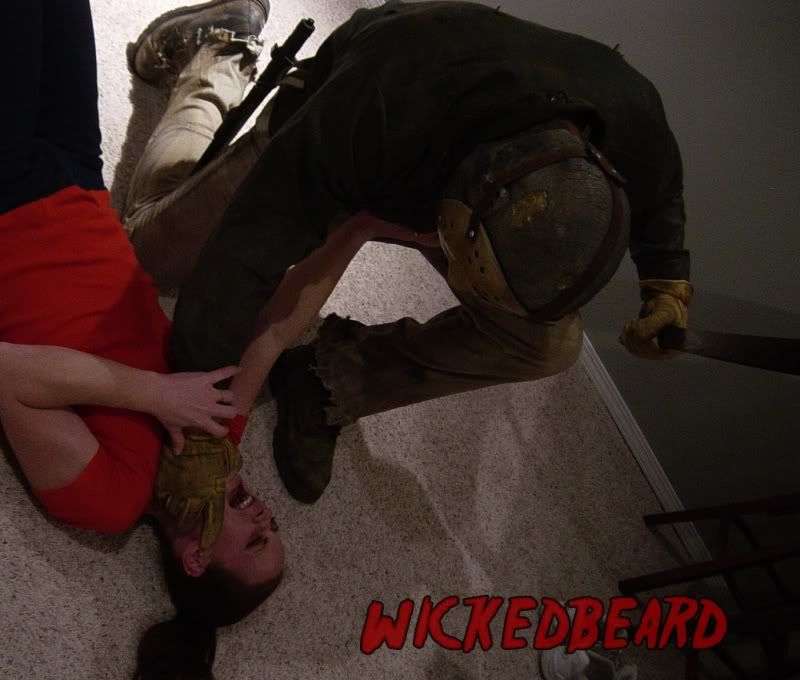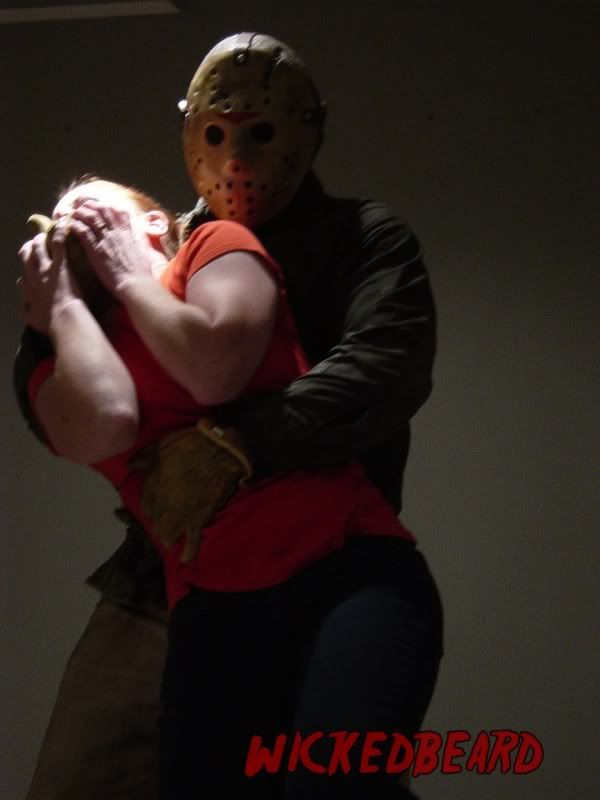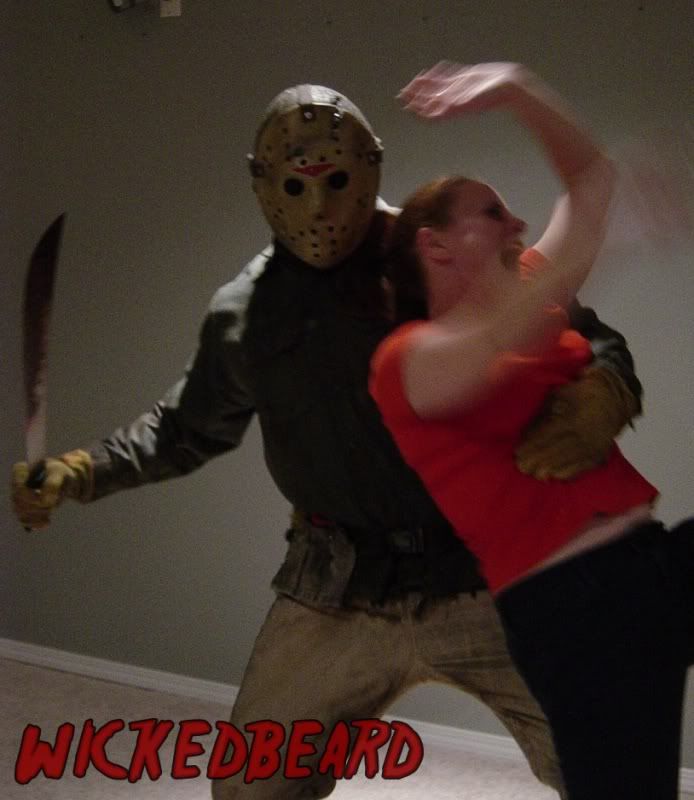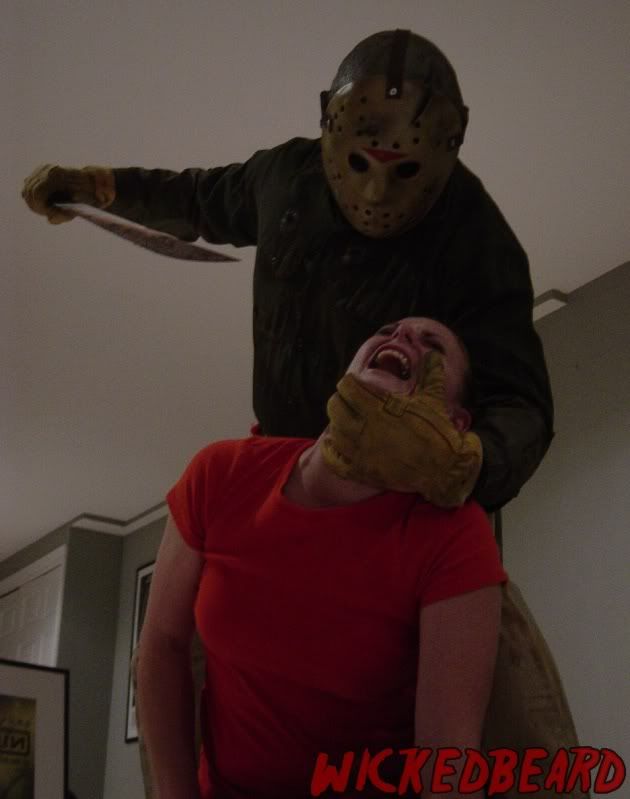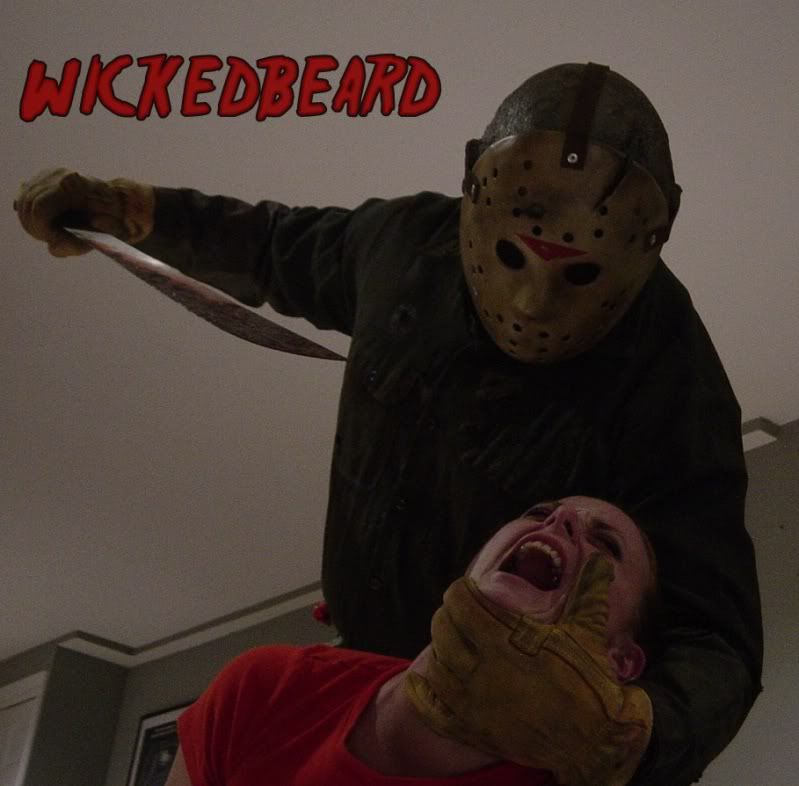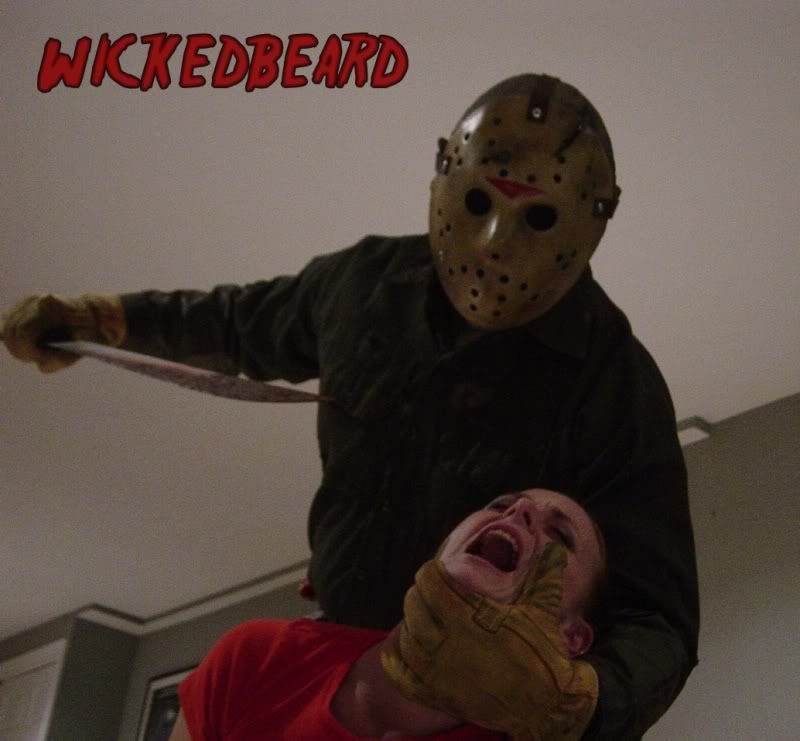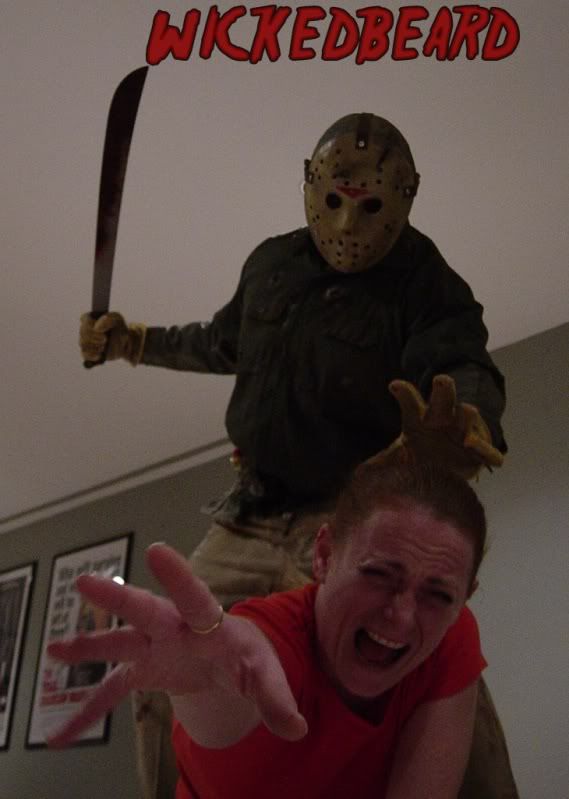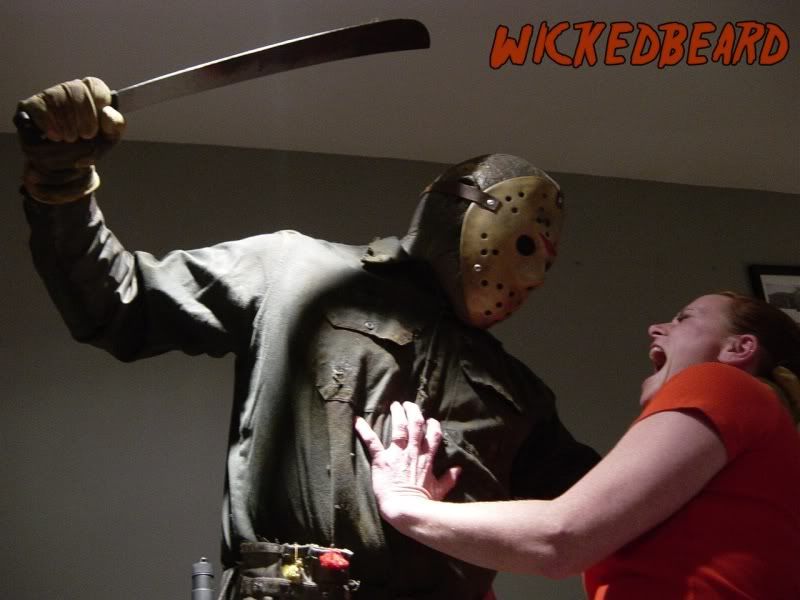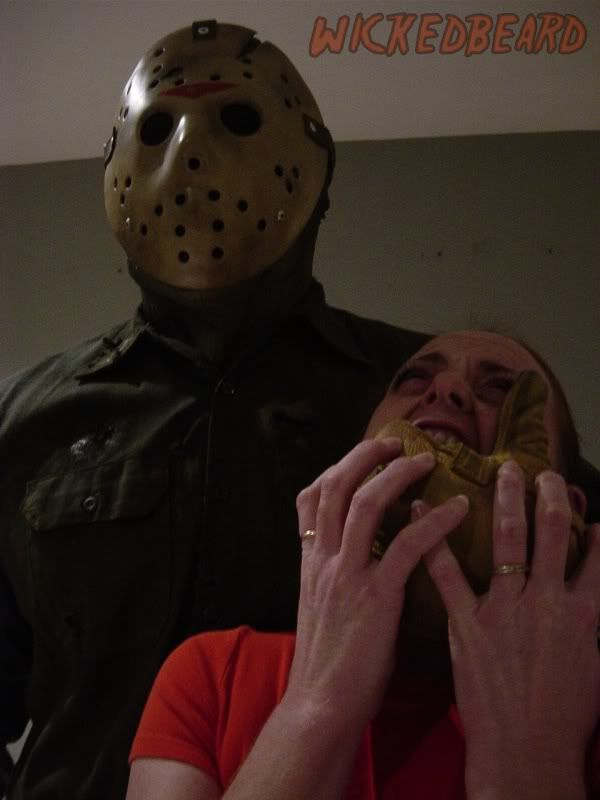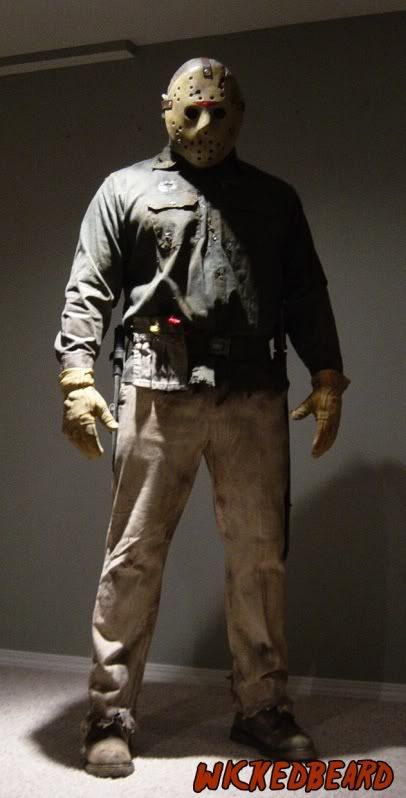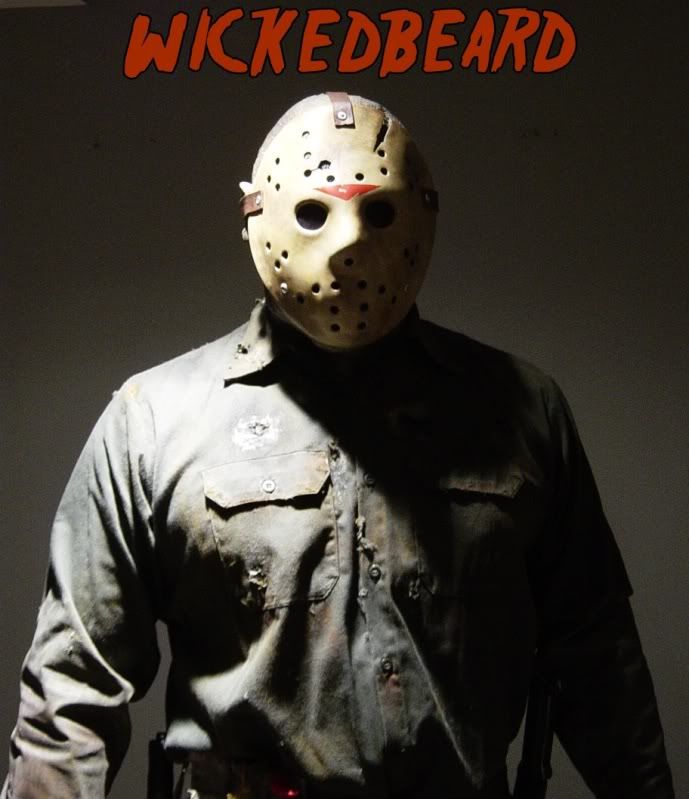 wickedbeard Thursday 12/16/2010 at 01:45 PM | 68407
As always your pics rock Jeff. Great part VI costume. And chrome skull

looks like a movie waiting to happen


Anonymous Thursday 12/16/2010 at 04:36 PM | 68413
Perfection Jeff, as always!!!

You always have the most brutal costumes and, of course, the best Jasons!!!
Michael Aspinwall Thursday 12/16/2010 at 04:38 PM | 68414
wickedbeard Thursday 12/16/2010 at 05:29 PM | 68416
Amazing as always Jeff. Good to see you. Happy Holidays bud!
Horror Domain - Cursed Evil Overlord Thursday 12/16/2010 at 06:38 PM | 68422
Awesome pics as always Jeff.
cropsy Thursday 12/16/2010 at 08:14 PM | 68423
Your pictures are no joke!!! great shots.
perezident7777 Friday 12/17/2010 at 02:28 AM | 68426
Wow. You are an amazing Jason! ...they should just hire you from now on!

Great work from your victim as well. Convincingly looks like she doesn't want to be around Jason...perfect! I'm going to go eat my Wheaties now.
Boyd Tuesday 12/21/2010 at 05:46 PM | 68536
skutterk Tuesday 12/21/2010 at 07:19 PM | 68539
Jeff your Jason pictures are always the best around. Another crowning achievement with this series of shots.
SANDMAN78 Friday 12/31/2010 at 06:04 PM | 68929
jeremi_02 Friday 12/31/2010 at 06:14 PM | 68930
SANDMAN78 Saturday 1/01/2011 at 07:13 PM | 69006