Hi guys not sure if it's alright to post my collection here. I've been collecting horror related stuff for a while and haven't really shared it with anyone except the people close to me.
I made this post on f13community and thought I'd just copy and paste it to save myself time.
These pics were taken last year.
There's a youtube link after the pics. It's a walkthrough of my room and its not the greatest quality
but you get a good idea of the lighting in the room...and there's a soundtrack I think most here can appreciate;)
Here's some wide shots.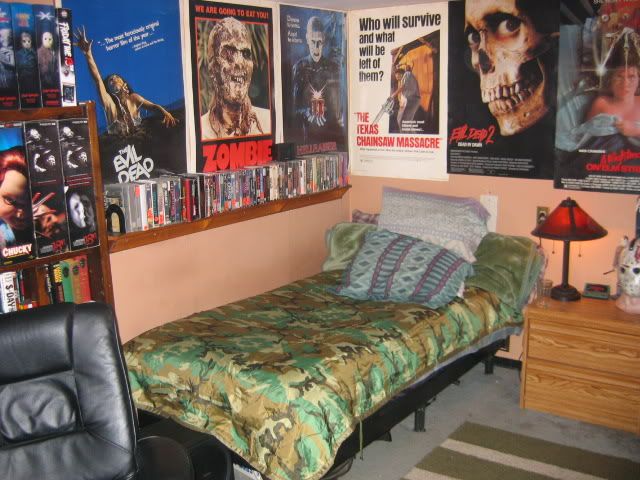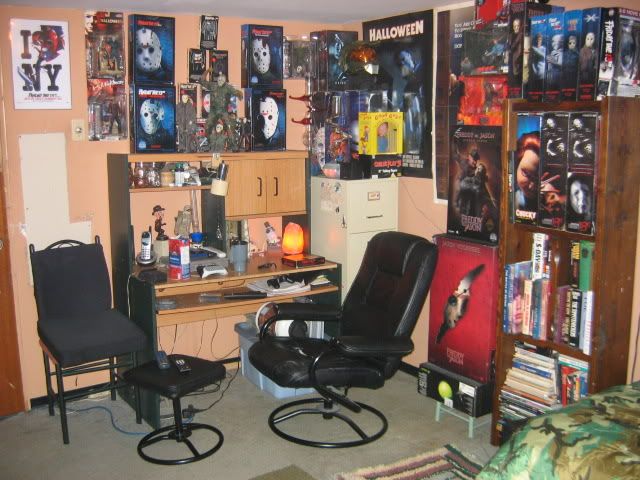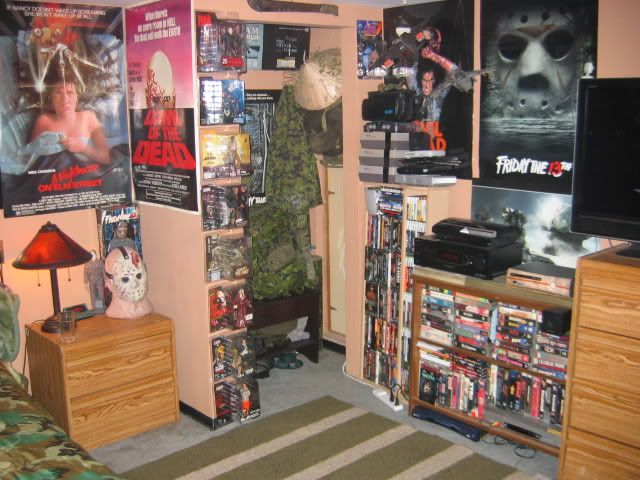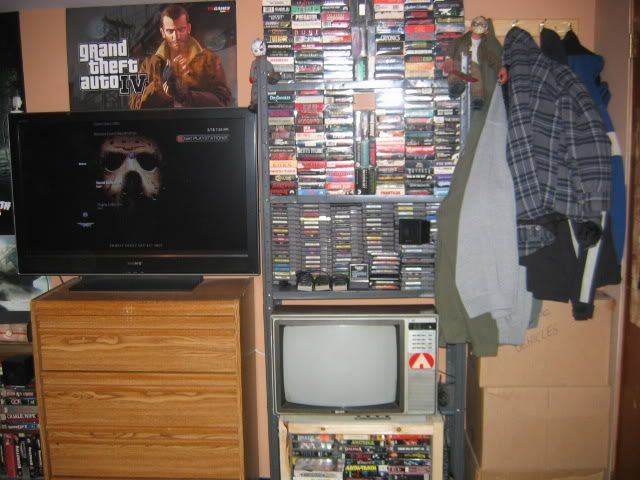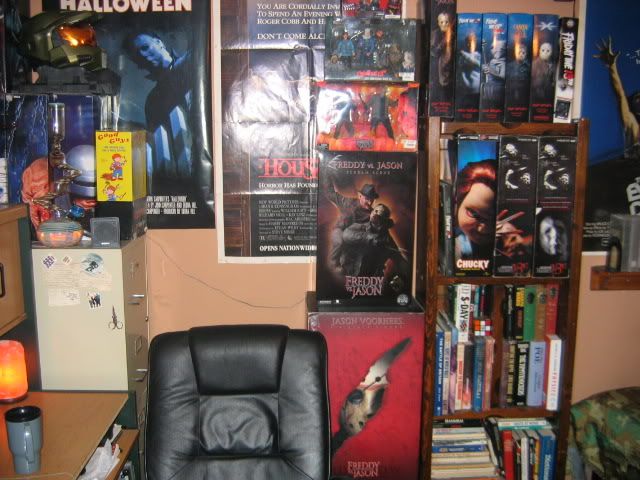 Some closer pics.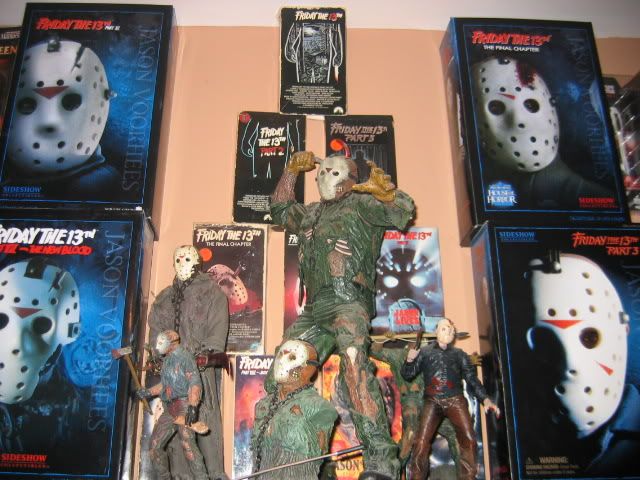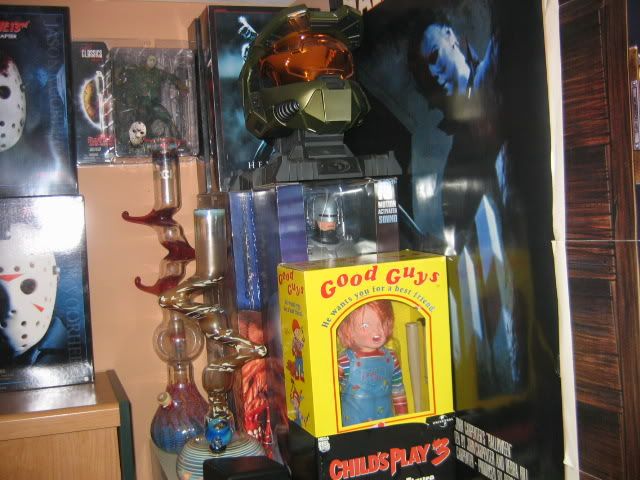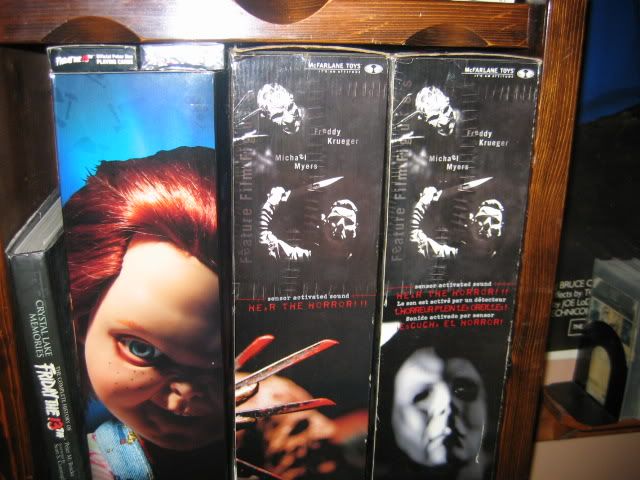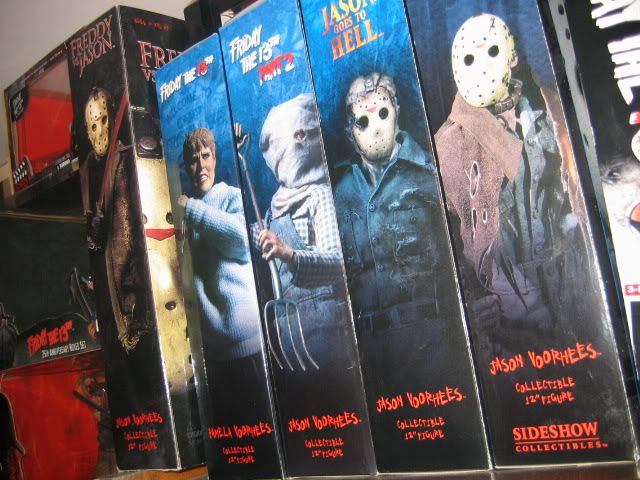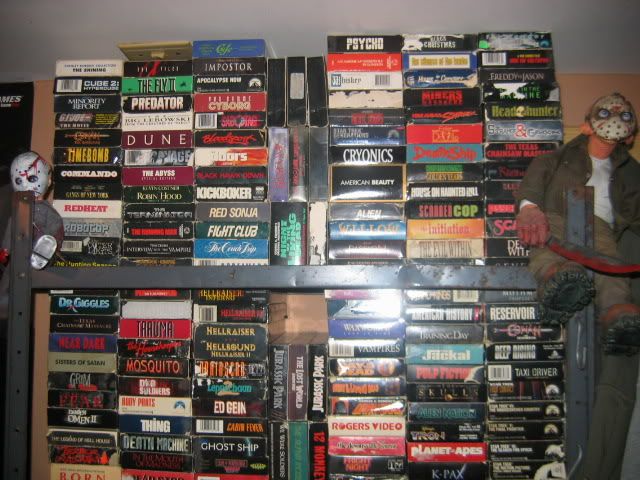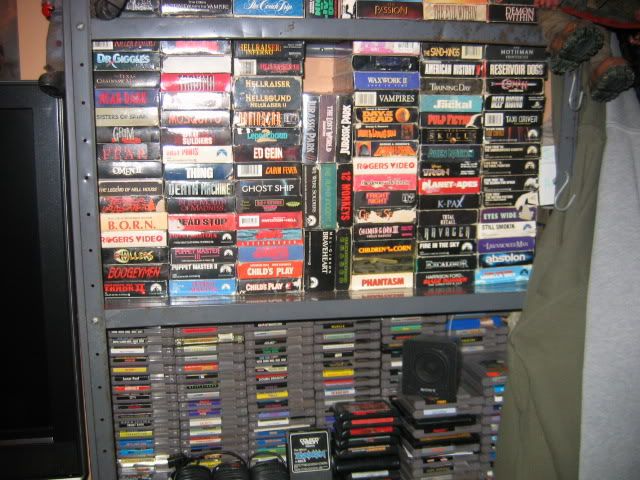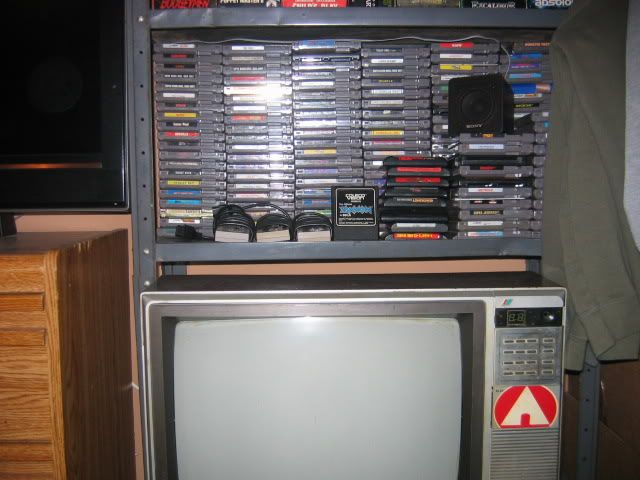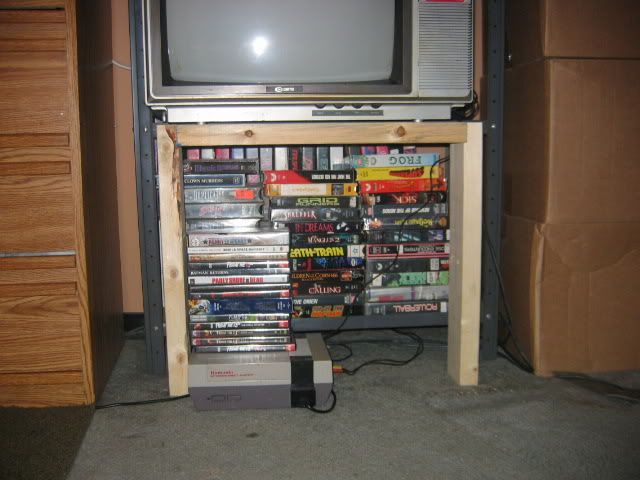 This group of VHS and the group under the T.V. are double rowed so almost half don't get displayed right now:( There's some non horror mixed in under the T.V. because I have no room.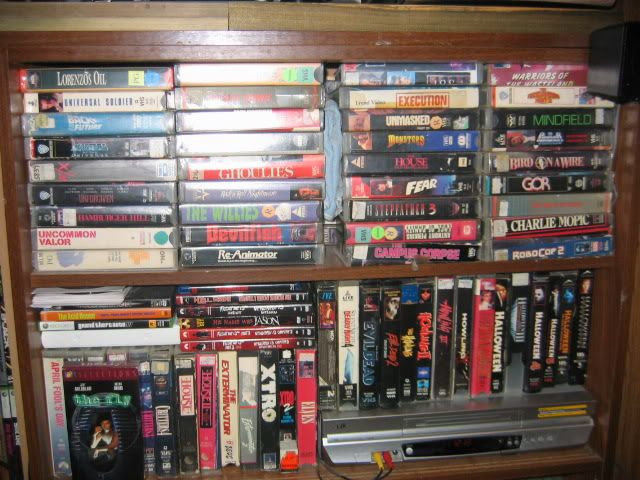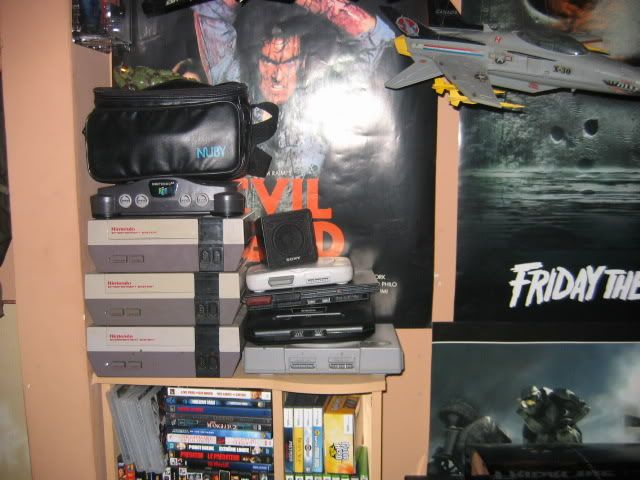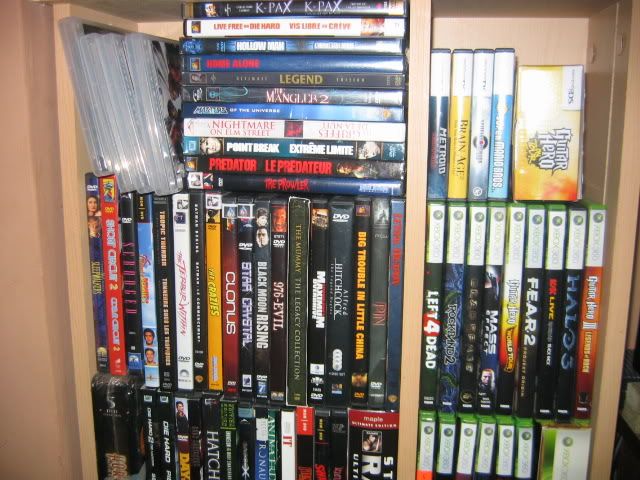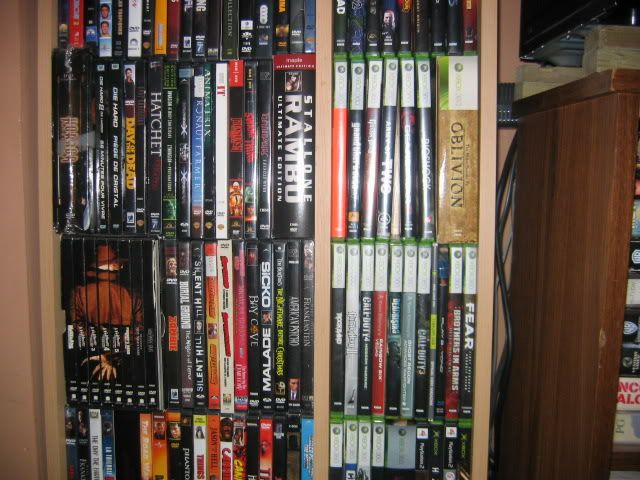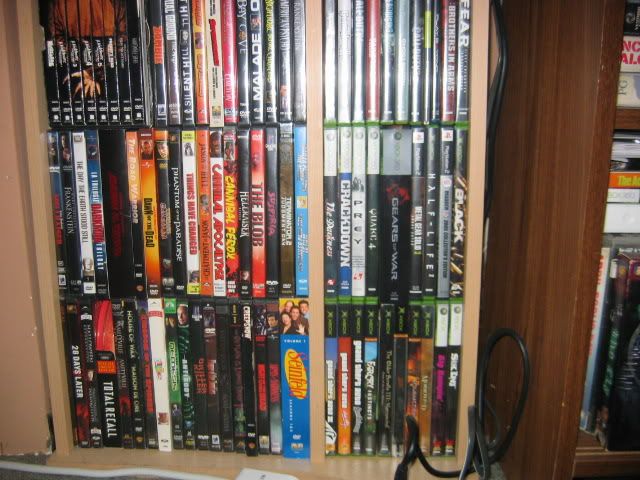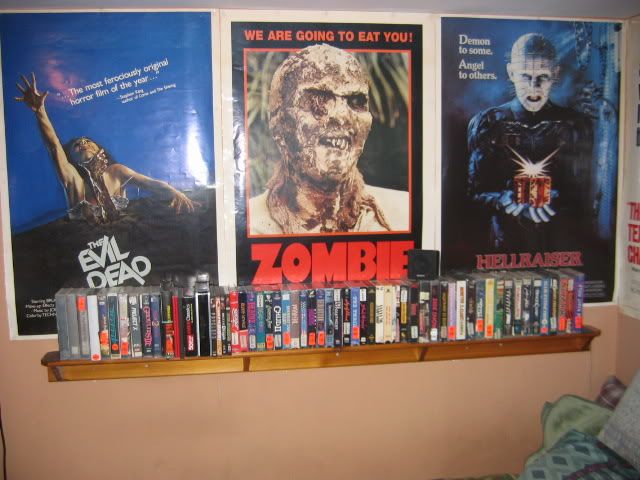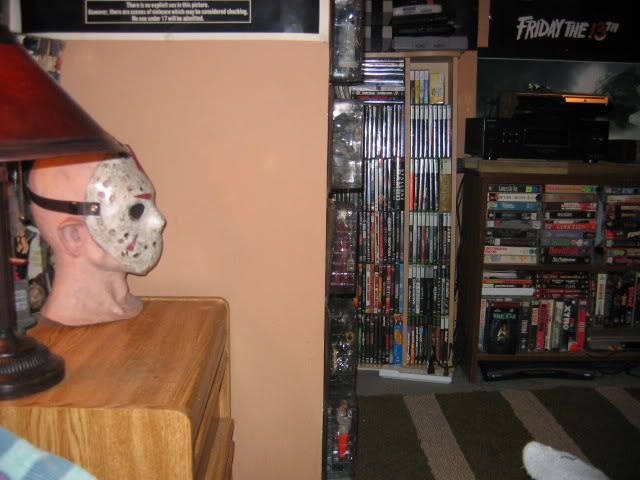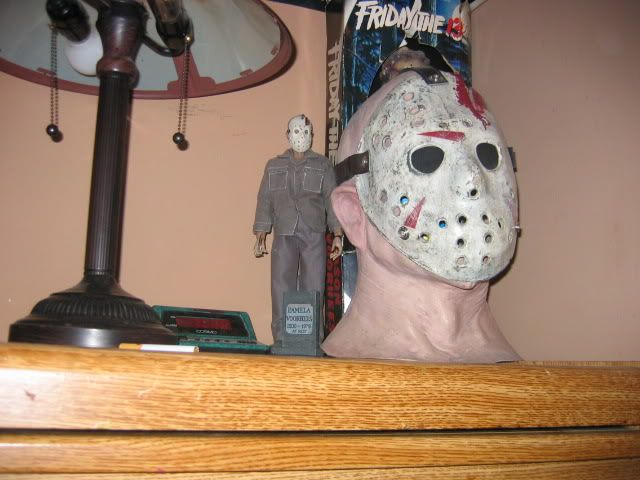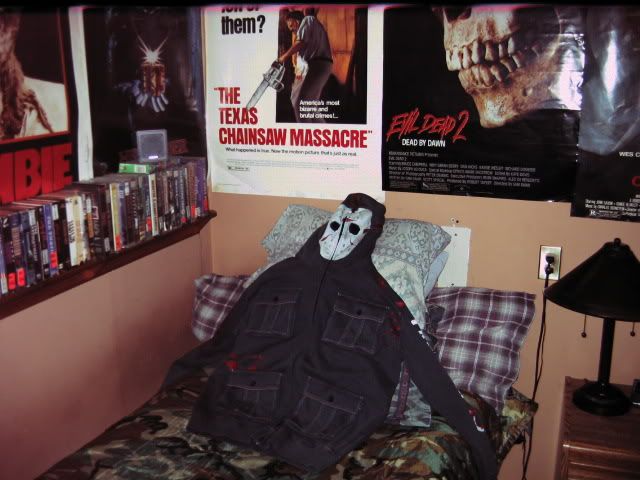 Here's a few pics that my ster and I took when she had the Mrs.Voorhees haircut.
I don't think she planned that look, it just turned out that way.
She could be a young Mrs. Voorhees or a final girl that kills Jason. I know I'm not the worlds greatest Jason but I can't rest dresng up as him:)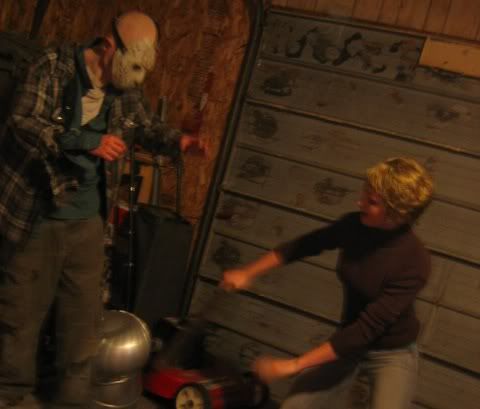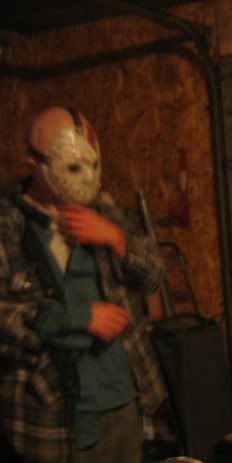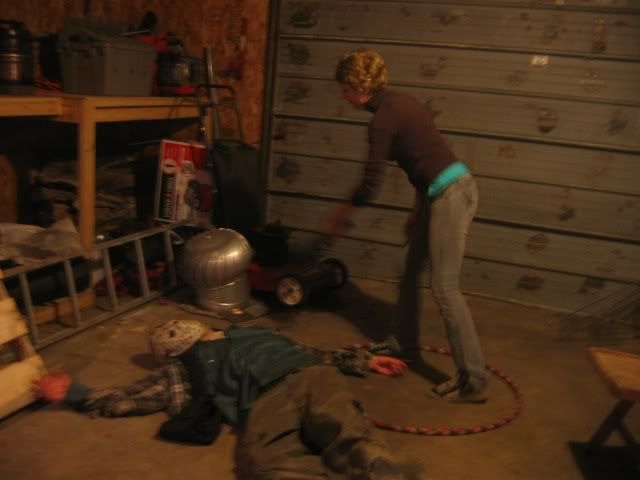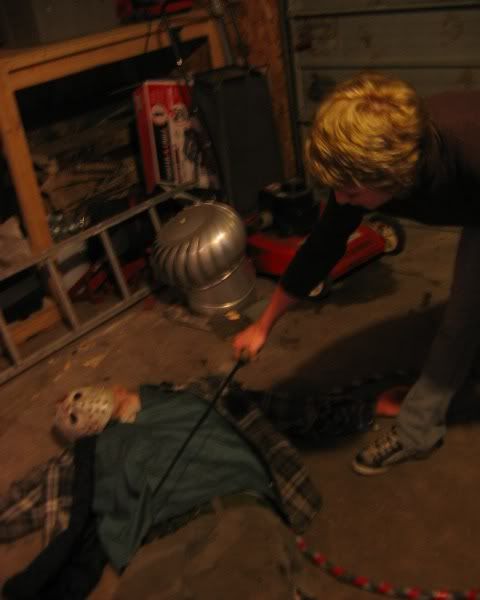 A happy ending to the story?...
...not this time!...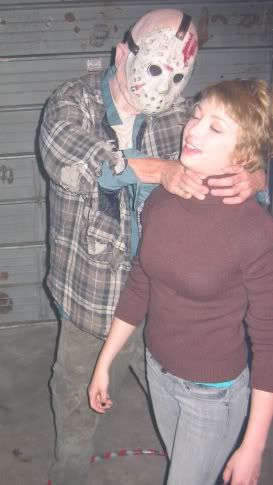 ...Shit!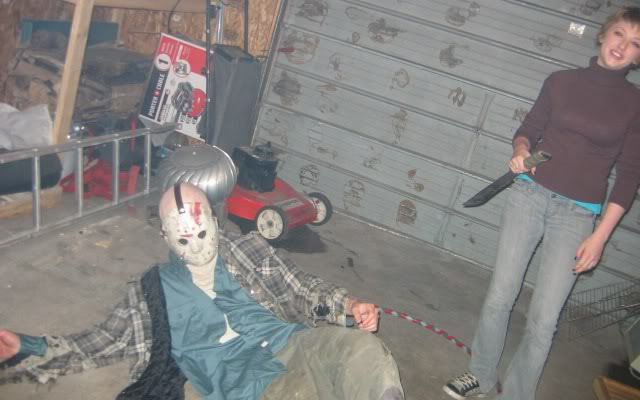 Here's the walkthrough of my room:
http://www.youtube.com/watch?v=-RFQN-ksoPc
Thanks for looking.