These aren't freshly taken but anything to break away from the Myers overdose. Not that there is anything wrong with it. But really have a change of pace with my craptastic Halloween costume:
Freddy vs Jason vs Stantz -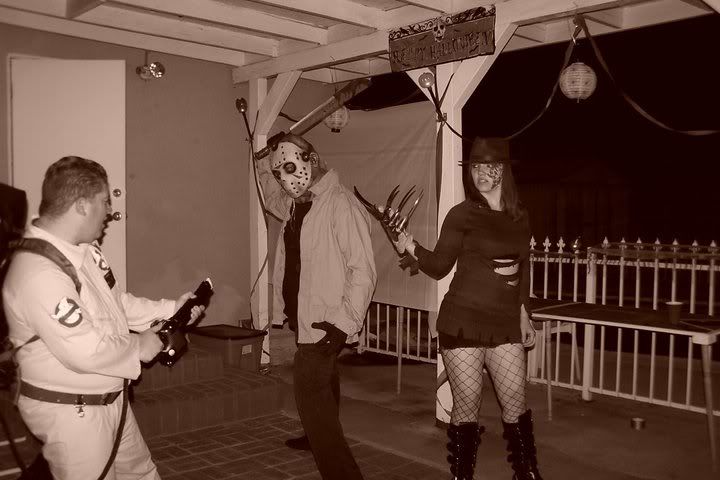 He had this coming-
Being the huge Freddy, Ghost Buster and badass female fan that I am.....That's awesome!