i am sure many of you have seen this post on other forums, but if some have not, i thought i would share. check it out. thought it would be a good post to get me into the swing of the new horrorbid.
i have decided, after a lot of thought, to take the hair and paint off my SSN H2O KNB V1. it is old and extremely yellowed as you can see. this whole process has got me in panic attack mode, i would want to sock myself in the head repeatedly if i screwed this up, however i am getting help from Scott Spencer (beforeshape) and he can chime in if he wishes. all i am doing is stripping it down to nothing and then sending it out for the ultimate overhaul. to put thinner on such an incredible mask is nerve racking as it gets, but i thought screw it, i will give it a go. i am learning this stuff just one thing at a time. here is where i am at after a few hours, hair off and paint 1/3 the way off. i will keep you guys updated as to the progress of this process.
ran into a few snags, now, it came off kind of easy at the beginning, but we have run into a hard patch. that paint must be real thick on the face because it has just stopped coming off. working tomorrow so barring a crap load of fires or medical runs i should be able to finished the strip down. then off to be hooked up. one day i will be doing this for myself, but i say, baby steps for now. its all part of the master plan.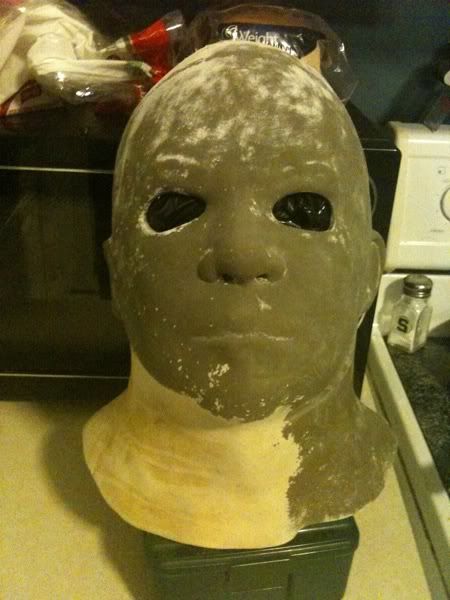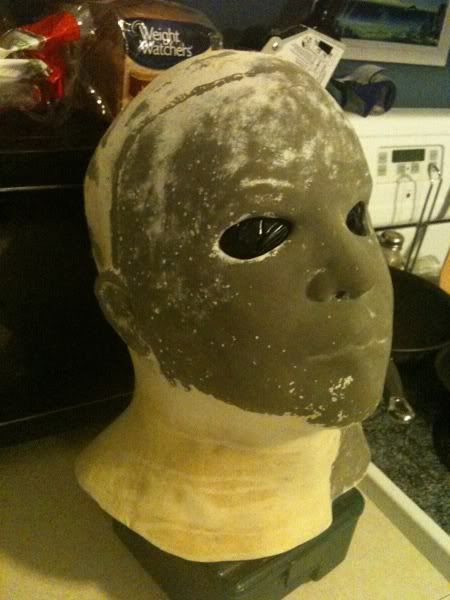 strip down complete and a sucsess.
well, here is my first update for my overhaul. scott just sent me this pic and i could not be more pleased. i have been waiting to do this overhaul forever but i am sure glad i finally pulled the trigger. check him out and tell me what you think. scott said the pic makes the mask look a little darker gray than it actually is.
eyebrows painted on by scott last night. human hair goes on soon and i will keep you guys updated.
scott started to apply the human hair today and it is looking GREAT!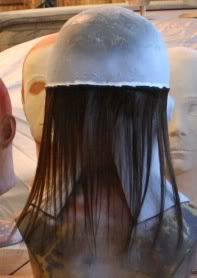 scott is still tweaking the hair, needs a cut and done. cant wait!!!
FINALLY THE THREAD ENDS! here is the finished product. scott just sent me the pics. INCREDIBLE is all i have to say. BIG THANKS TO SCOTT.
BEFORE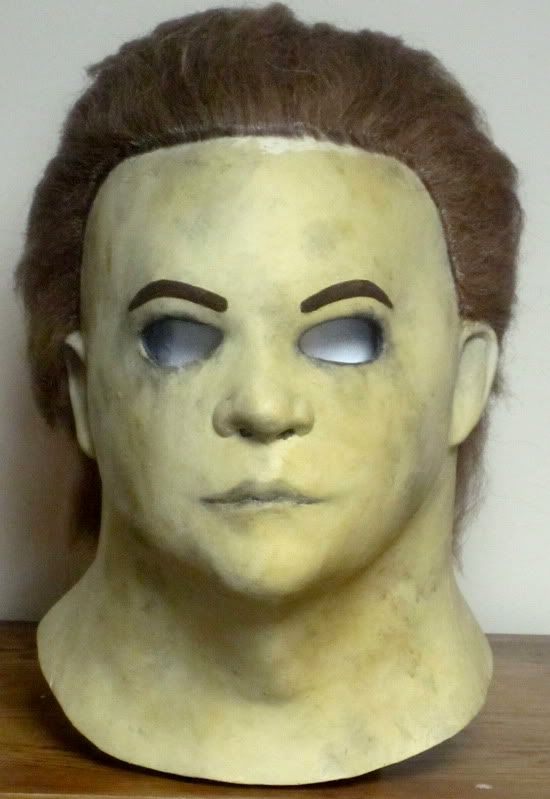 AFTER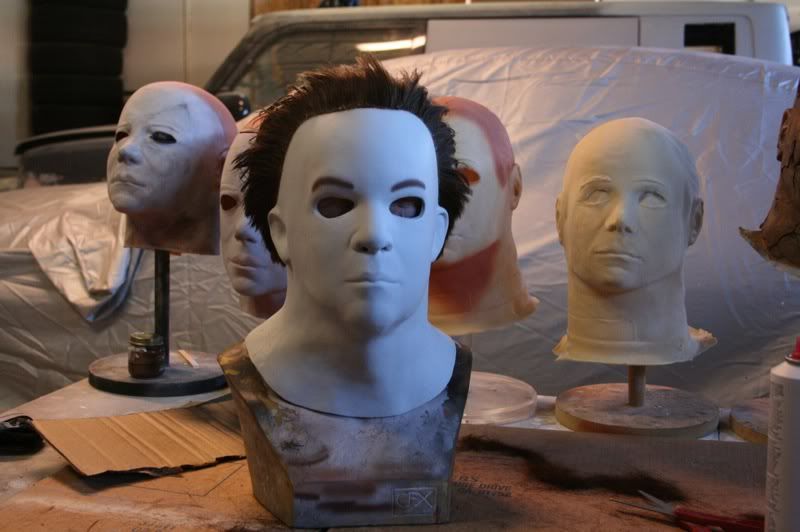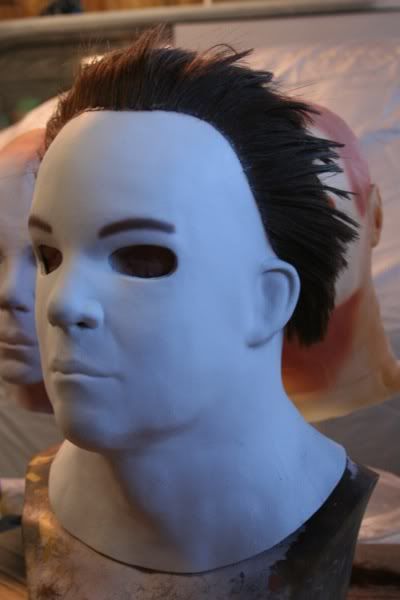 mike