Here are some of my NECA HEADBANGERS. Most of them are Horror. Hope you guys enjoy the shots.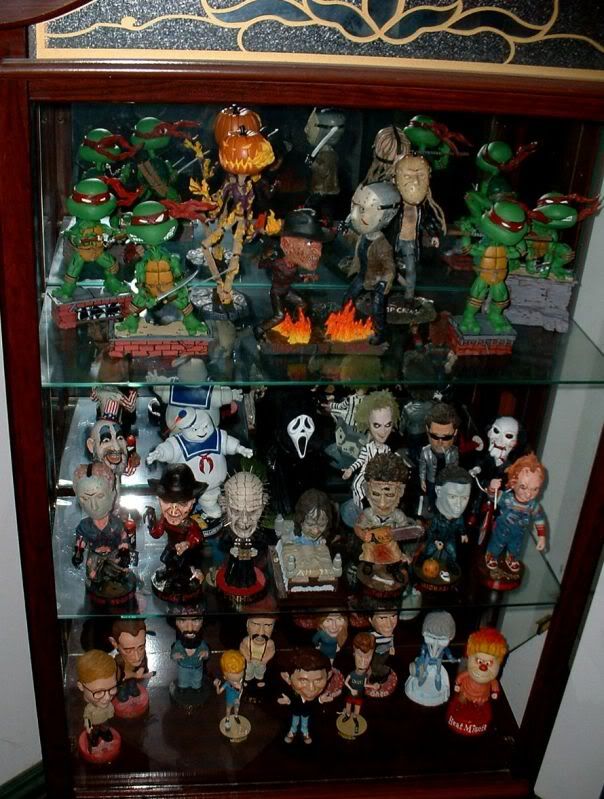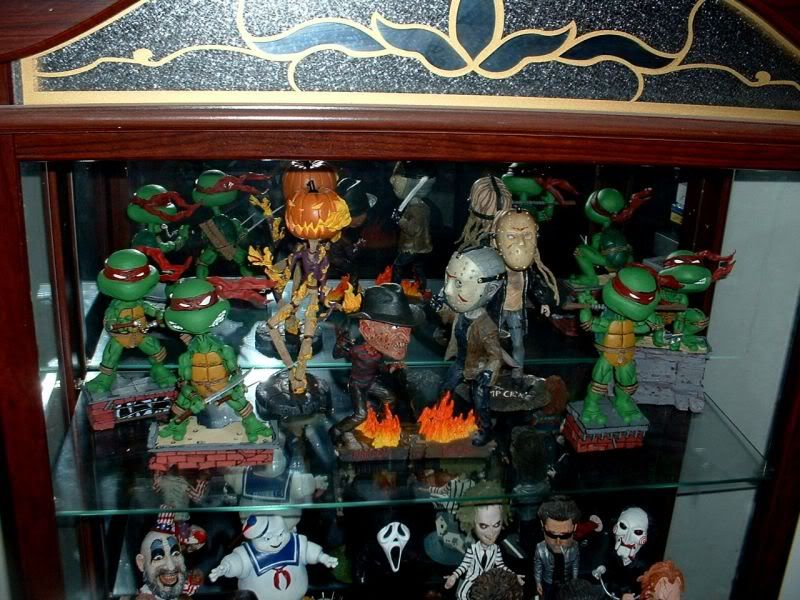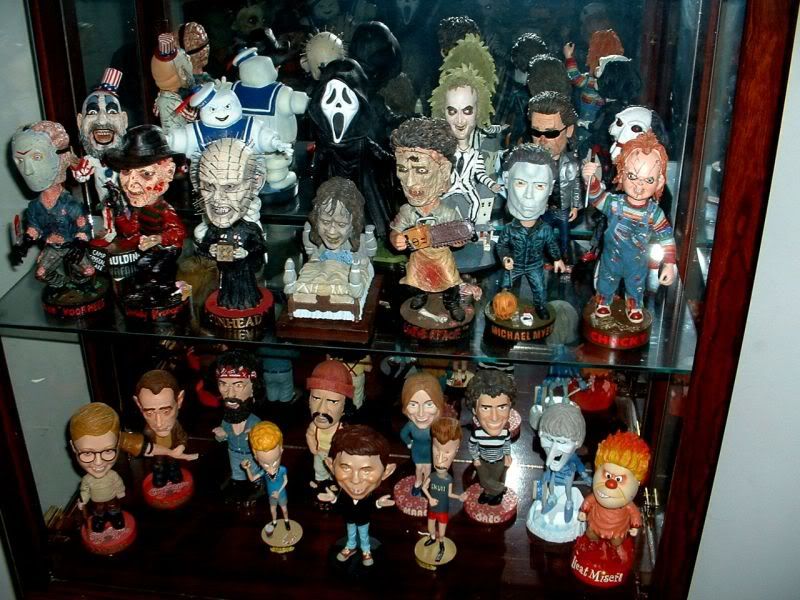 Anonymous Wednesday 2/23/2011 at 12:54 AM | 72323
They're all awesome, but the Pumpkin King and Stay Puft are amazing!

I haven't seen either of those before.

Great collection
chubacabra Wednesday 2/23/2011 at 01:17 AM | 72324
Very nice collection. There are a lot of standouts that I wouldn't mind owning myself. But one that really cought my eye was the Capitan Spaulding one. They totally captured his likeness.


Piman334 Wednesday 2/23/2011 at 01:42 AM | 72325
Cool! I'm

digging the collection :)
gojo Wednesday 2/23/2011 at 12:18 PM | 72339
Very coolI'm digging the Jack Skellington and the Stunman MikeGreat Collection Nick
myers n San Diego Wednesday 2/23/2011 at 04:01 PM | 72340
Your Freddy VS Jason bobble head looks different from mine. Nice collection though!


Freddy-Fingers Wednesday 2/23/2011 at 10:41 PM | 72353
Klempo Friday 2/25/2011 at 10:44 AM | 72455
Wow bro those are awsome! my fav is the exorcist bobblehead


Zombiezack50 Tuesday 3/08/2011 at 11:32 AM | 73190
Bezzerkerr Thursday 3/10/2011 at 02:53 PM | 73267
Wow, thanks!! I didn't think that many people what give me props for me collection.


Anonymous Thursday 3/10/2011 at 09:35 PM | 73283
Very impresve....Very impresve indeed.That's awesome, great collection.
skutterk Friday 3/11/2011 at 08:19 PM | 73309