only thing to change is the belt. I need a bigger one but other than that it is done. The shirt is new, but I decided to stick with my current pants though, as they look fine and really did not need to be upgraded. The new hood is from horror sanctum studios and is the most accurate out there being that it was molded off the screen hood. The hock was trimmed and painted by me ung a /Frightstuff blank. I get a few comments on the bullethole. While it is not 100% accurate, it is how I wanted it to look. Enjoy!!!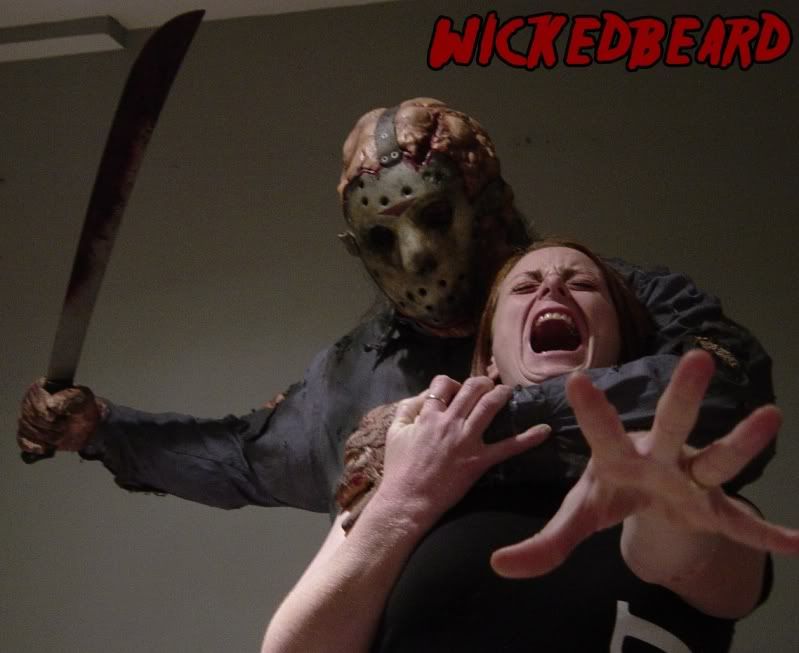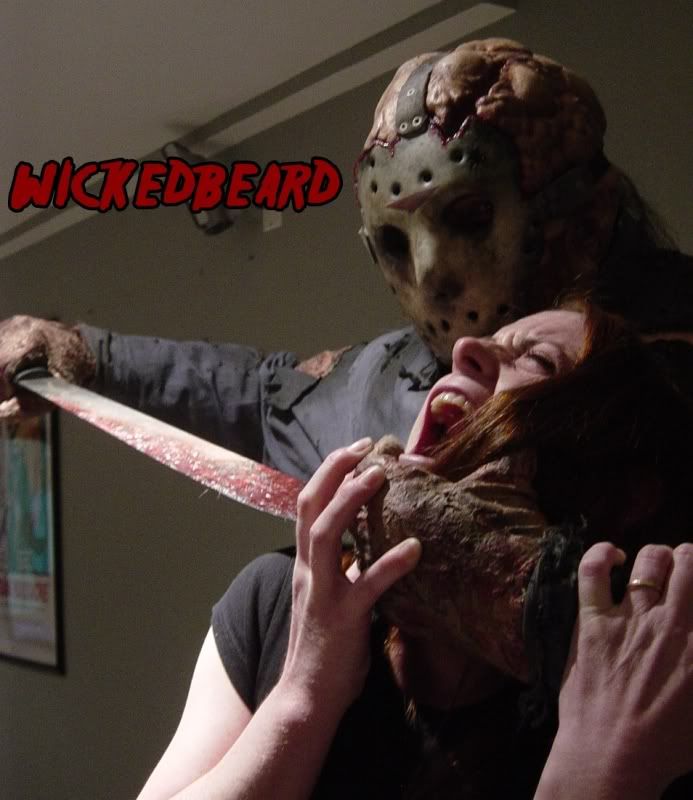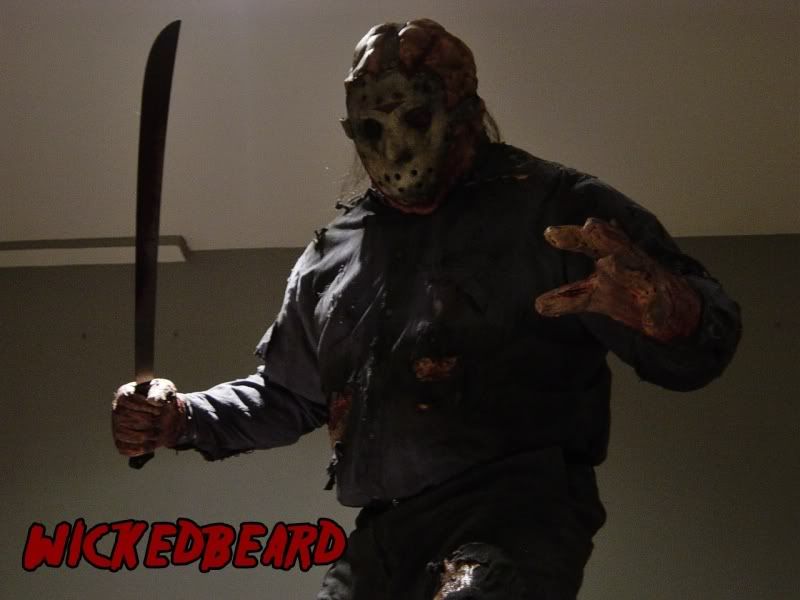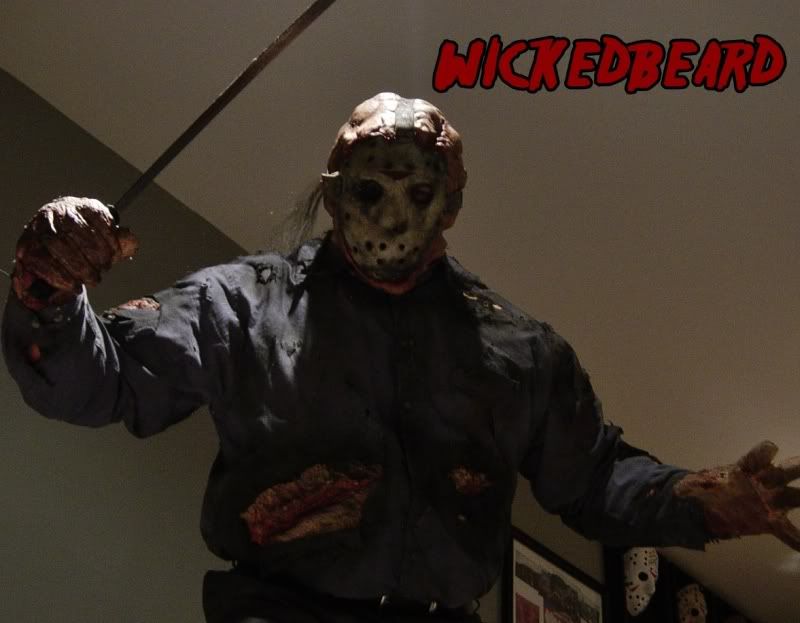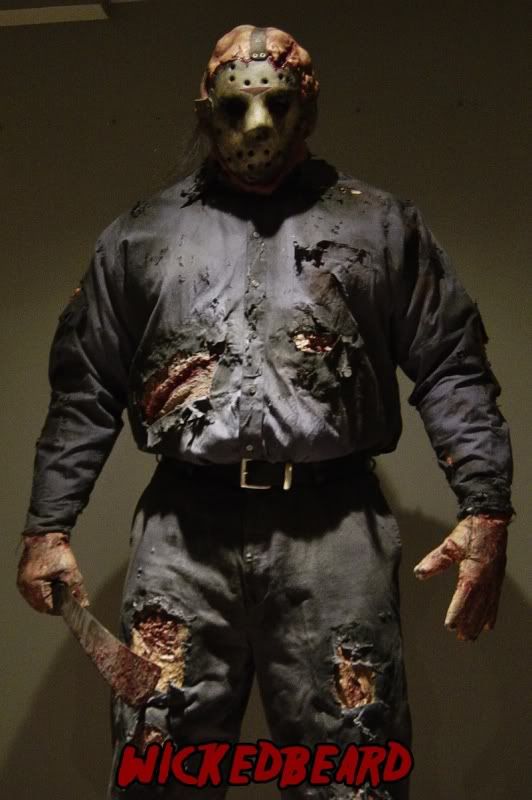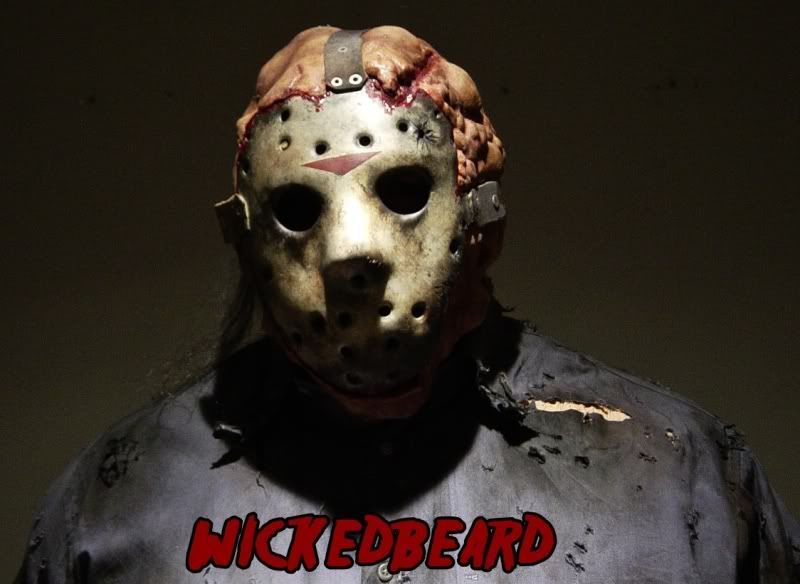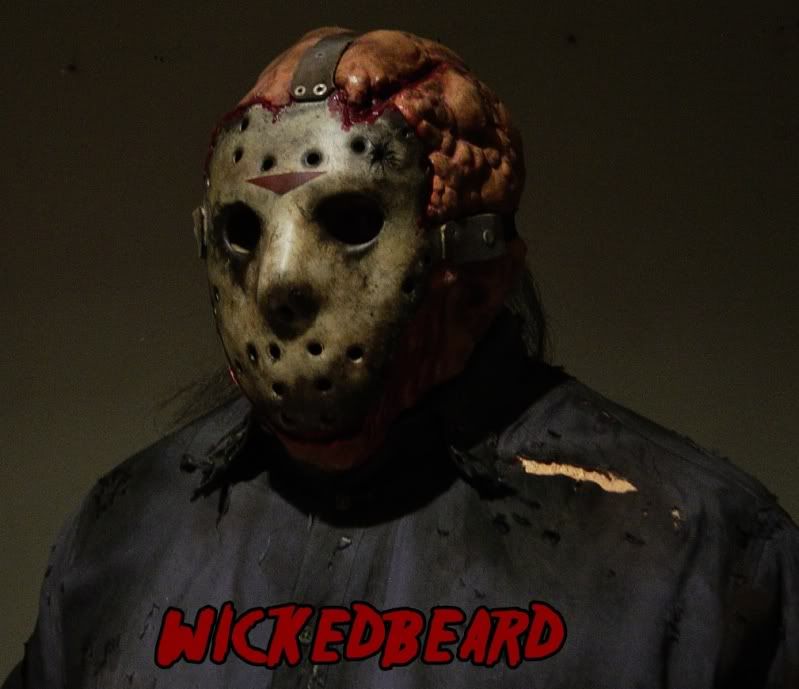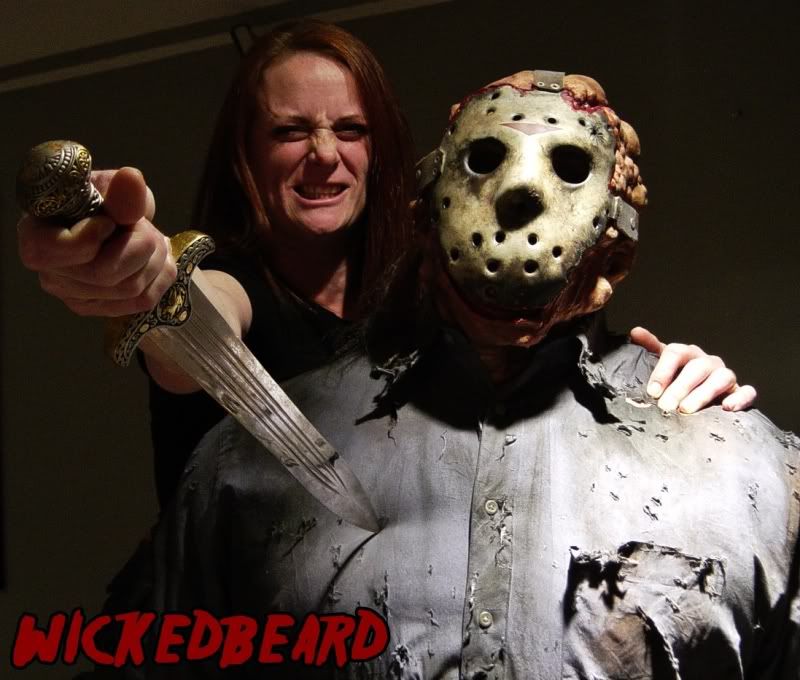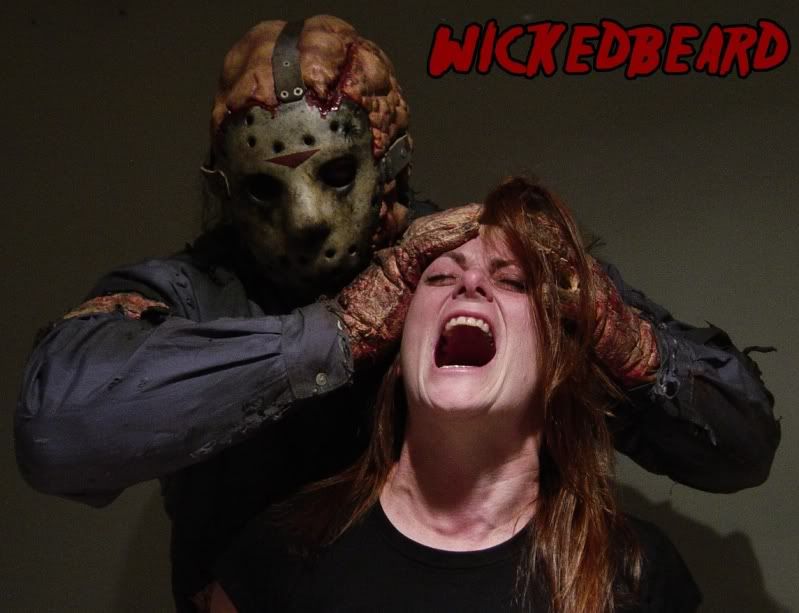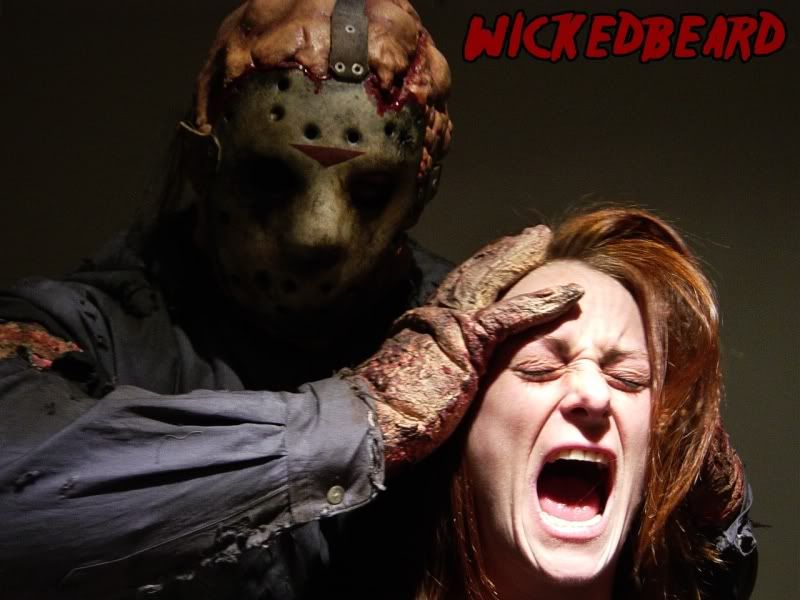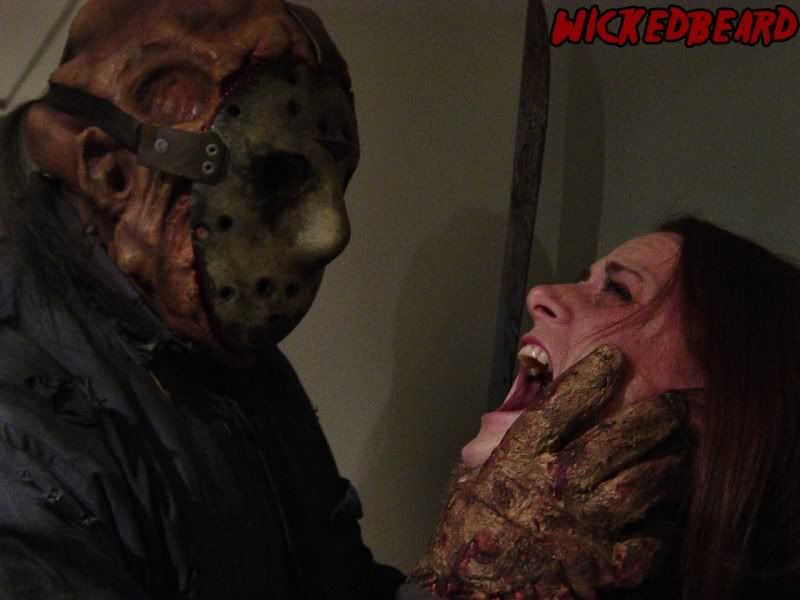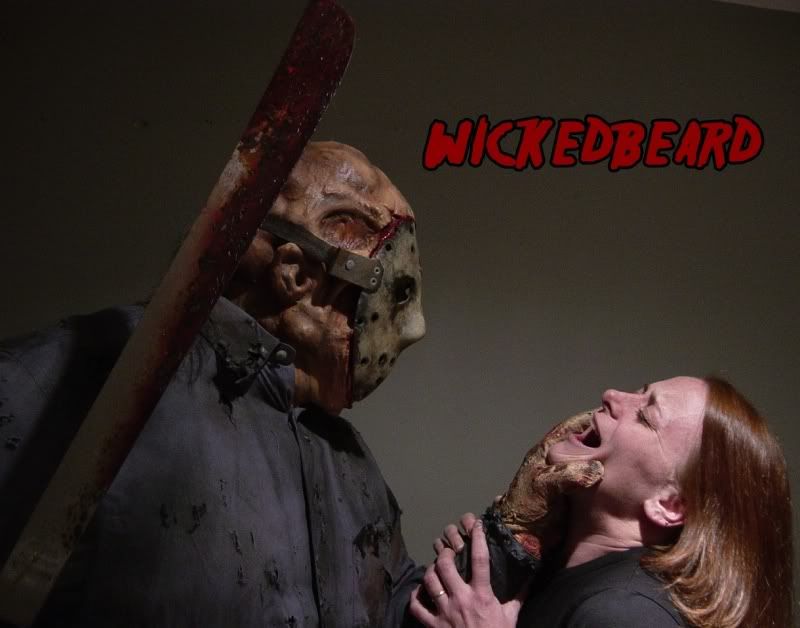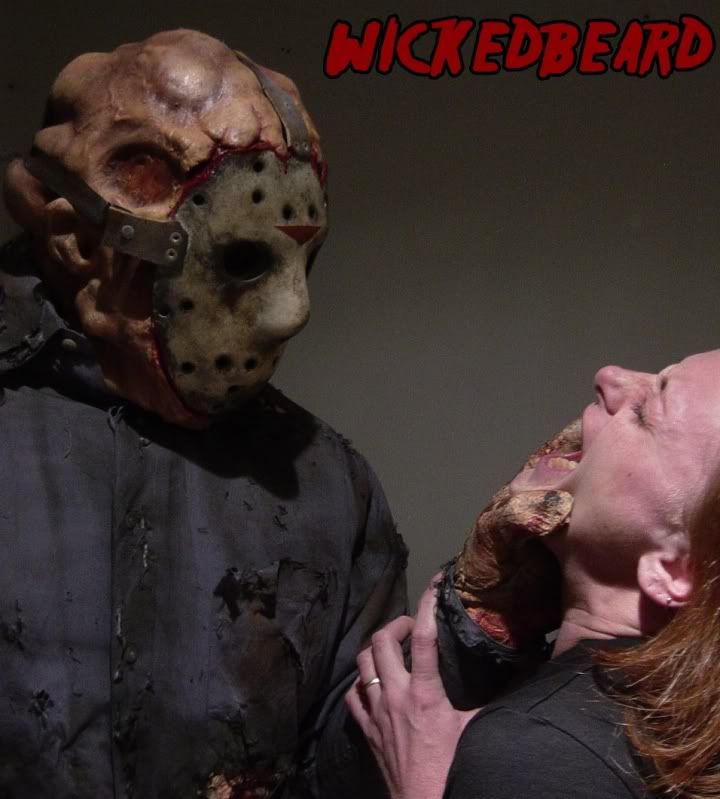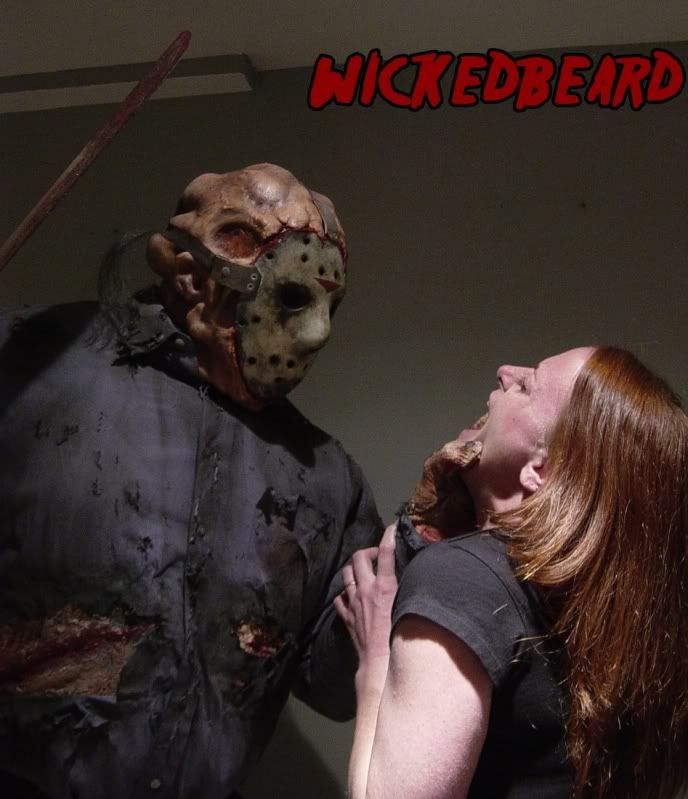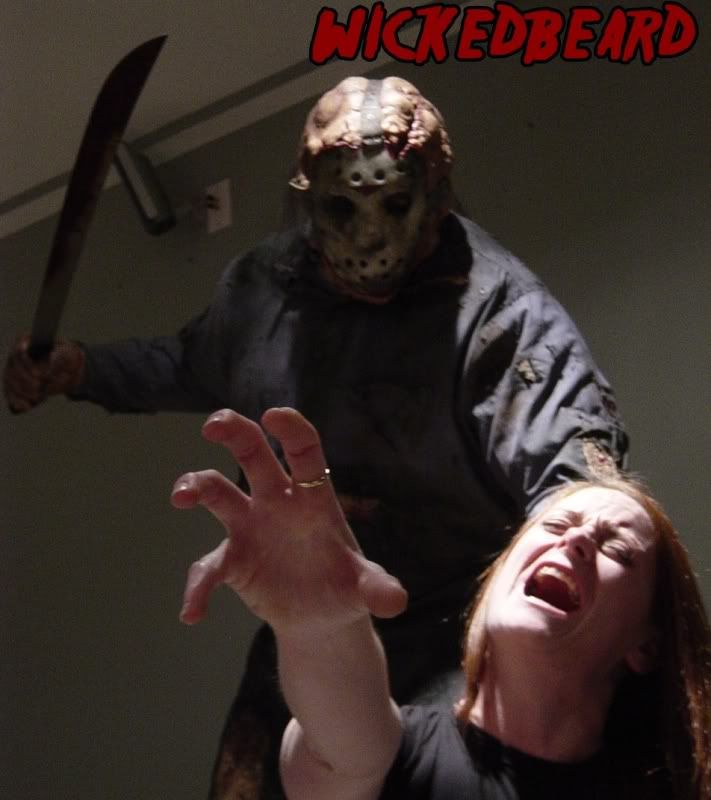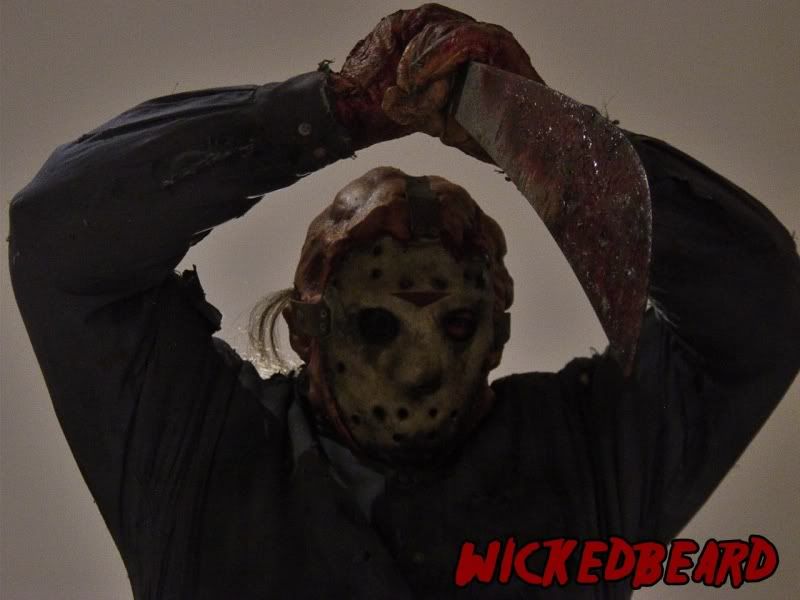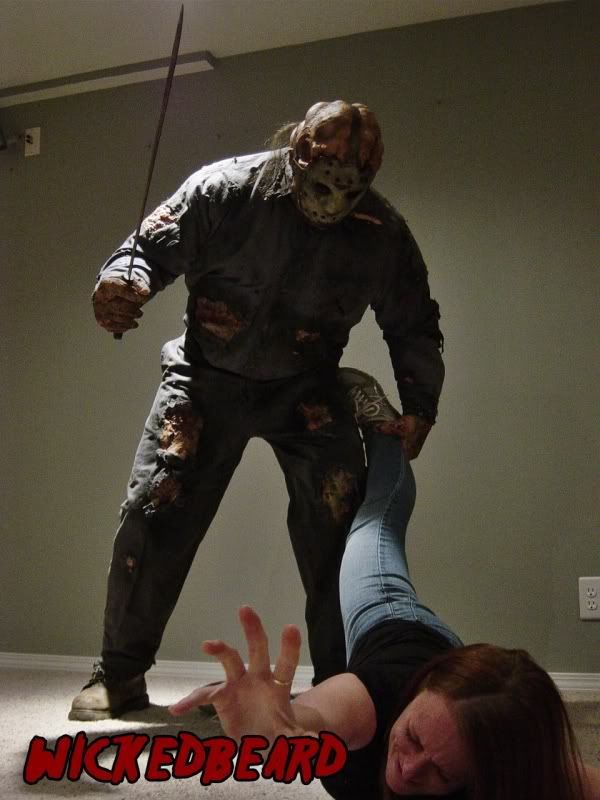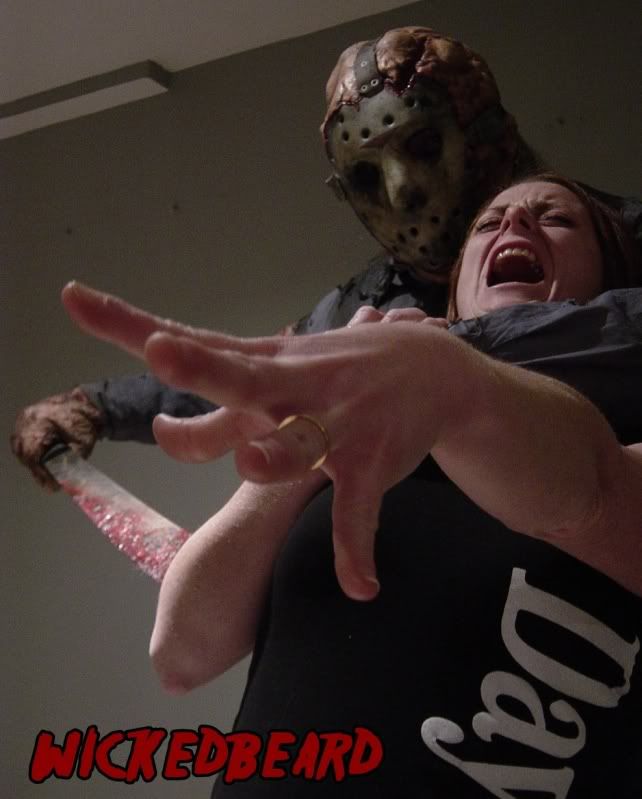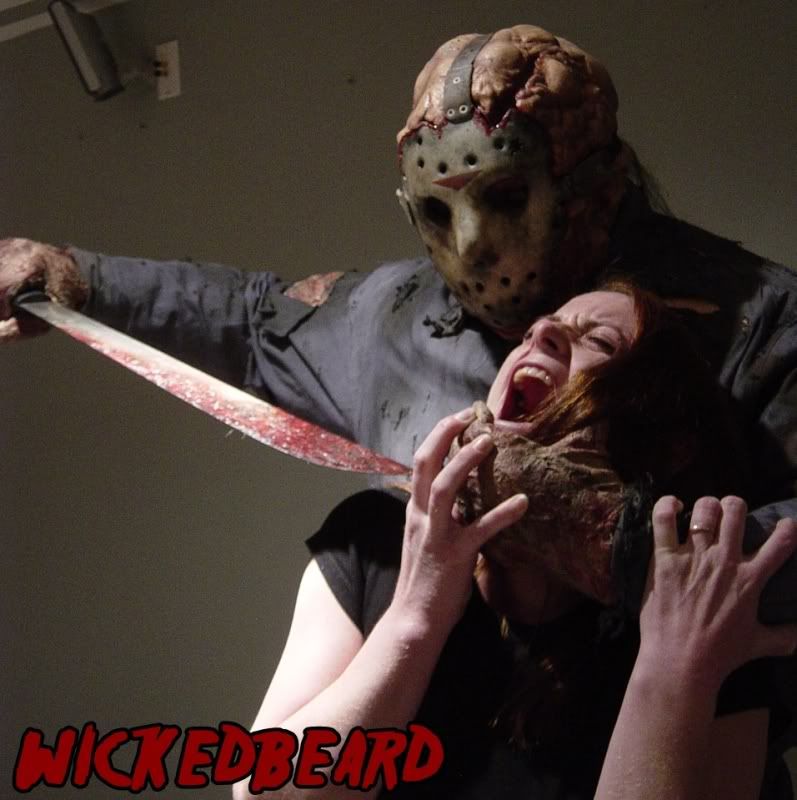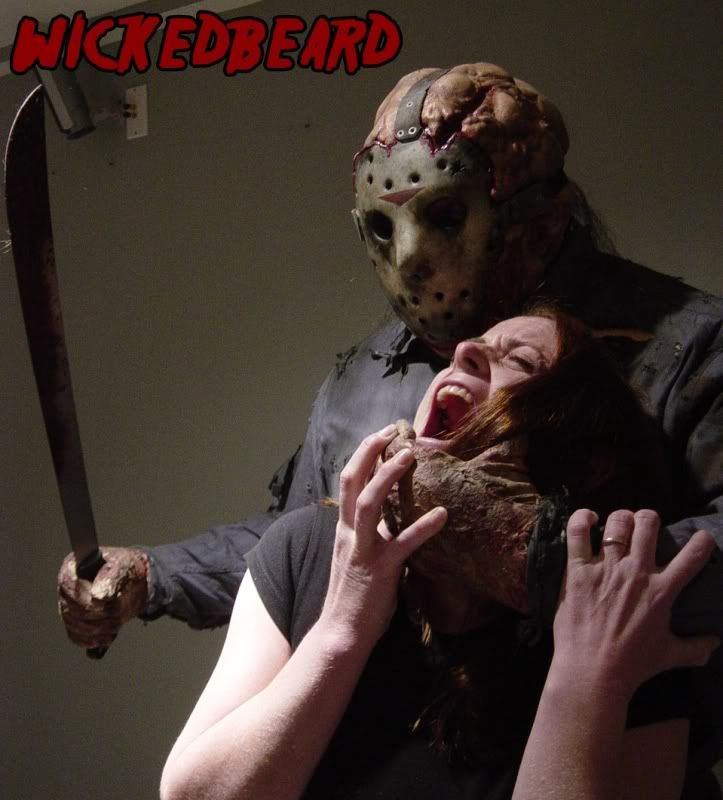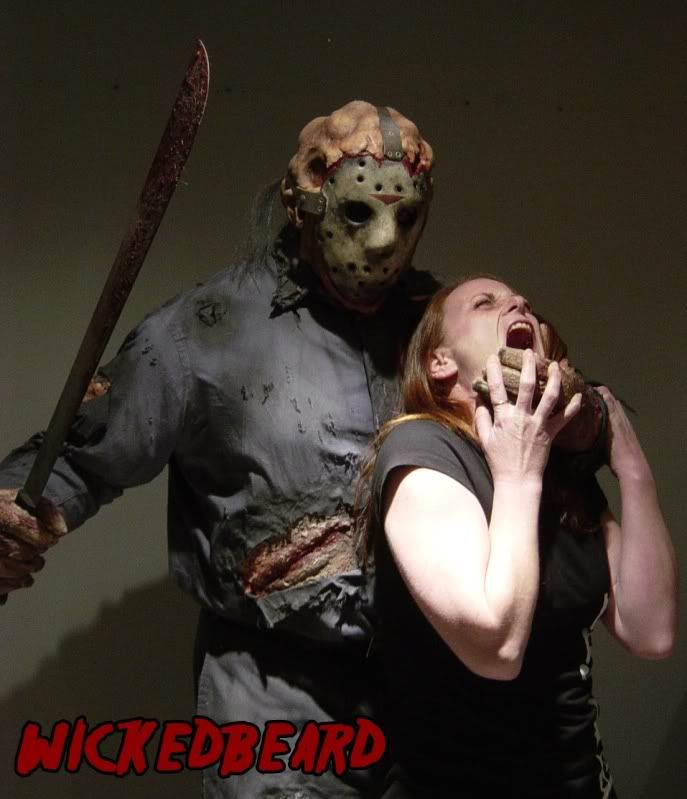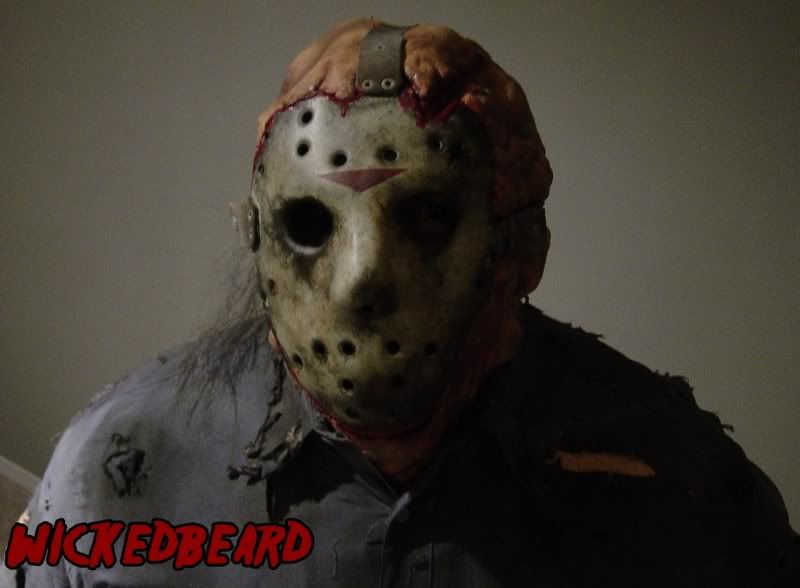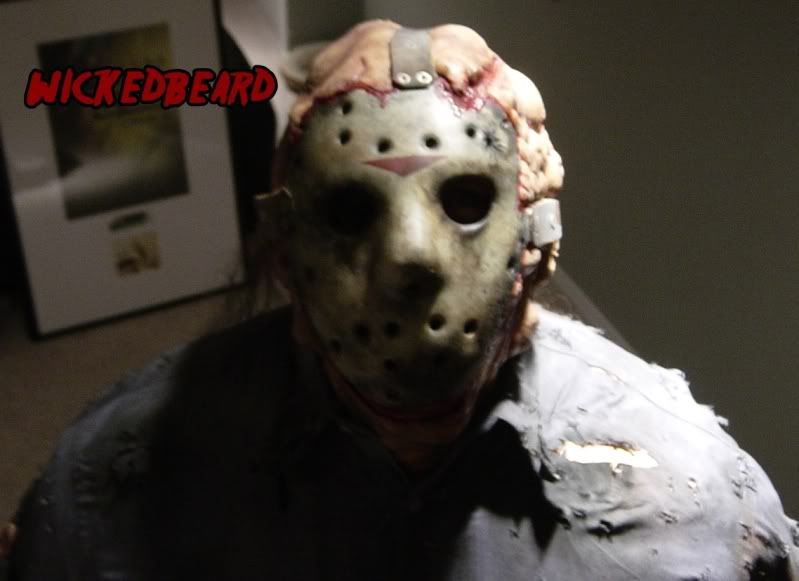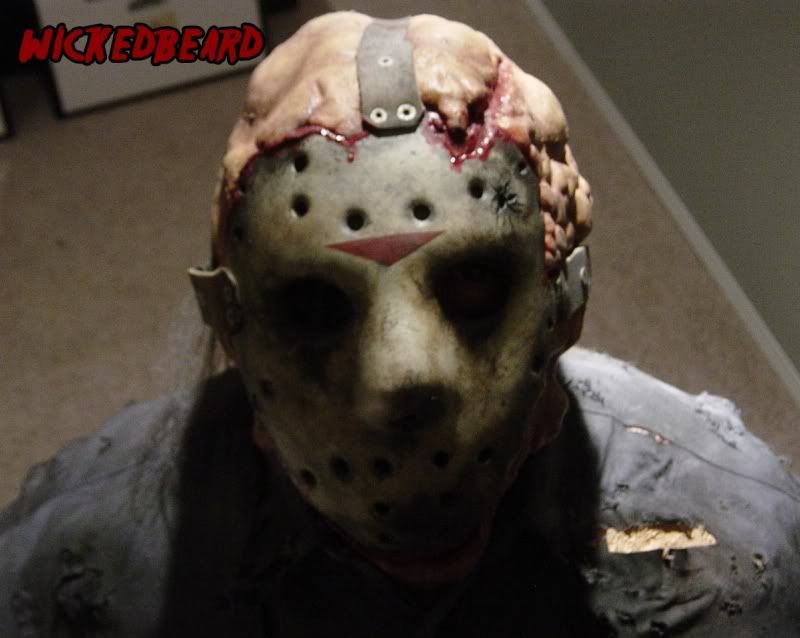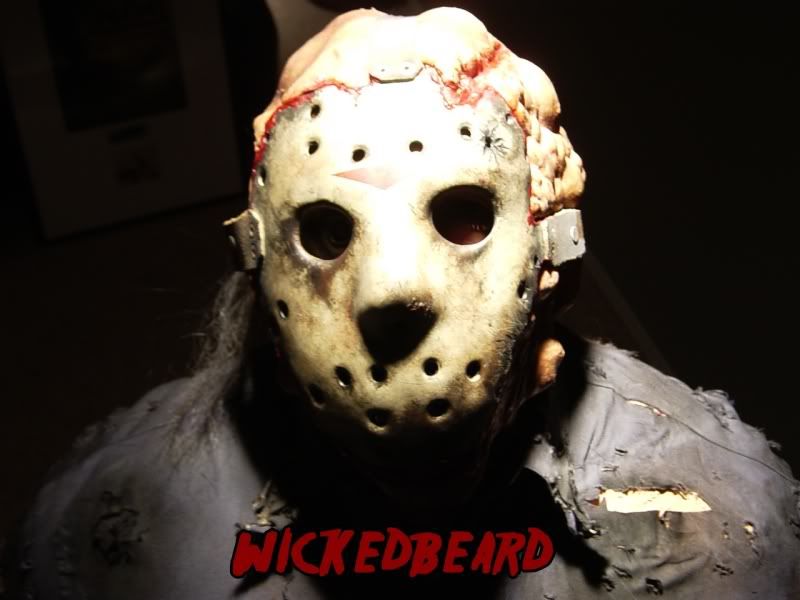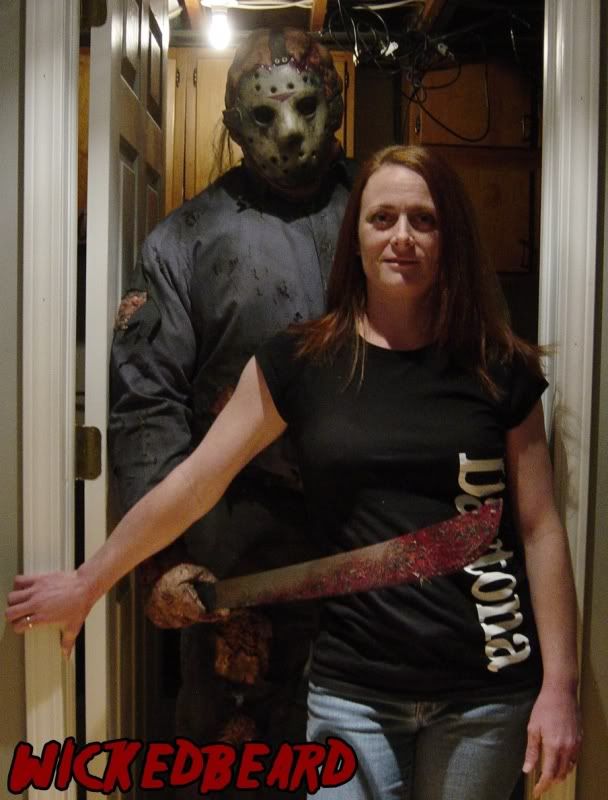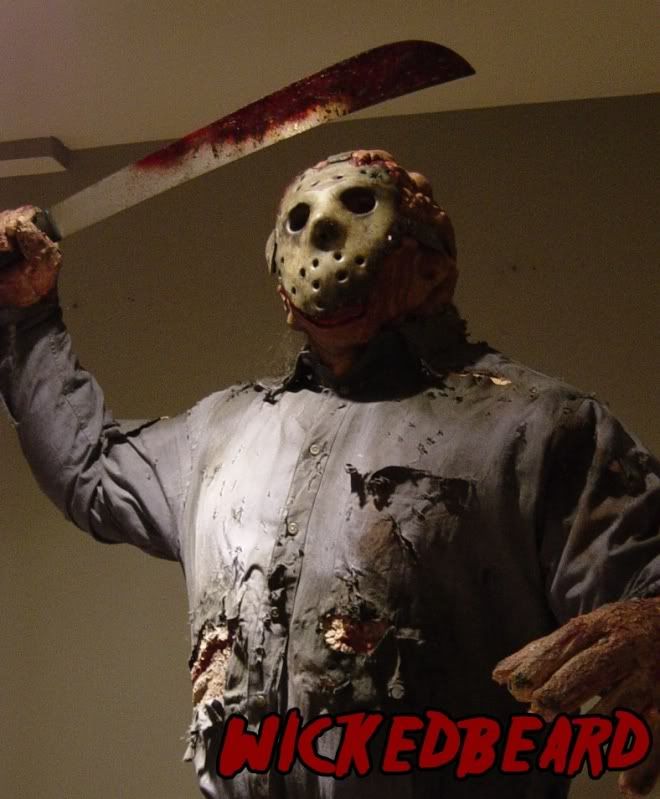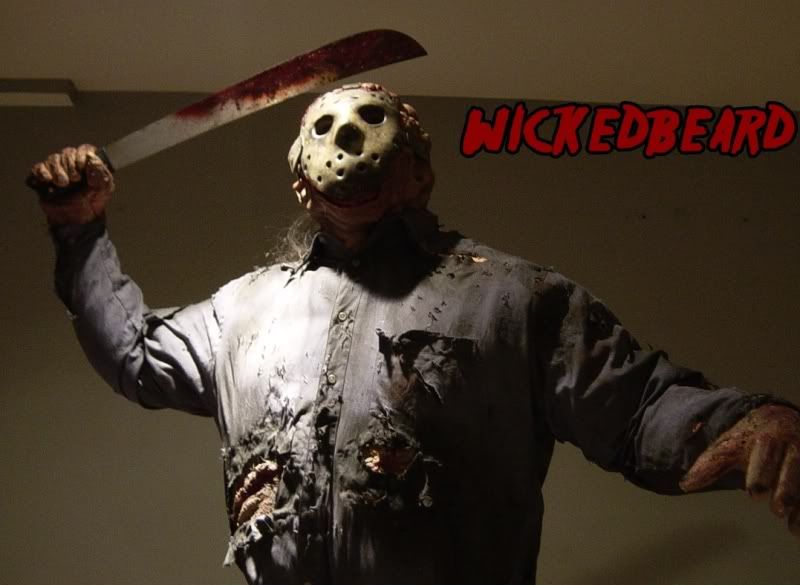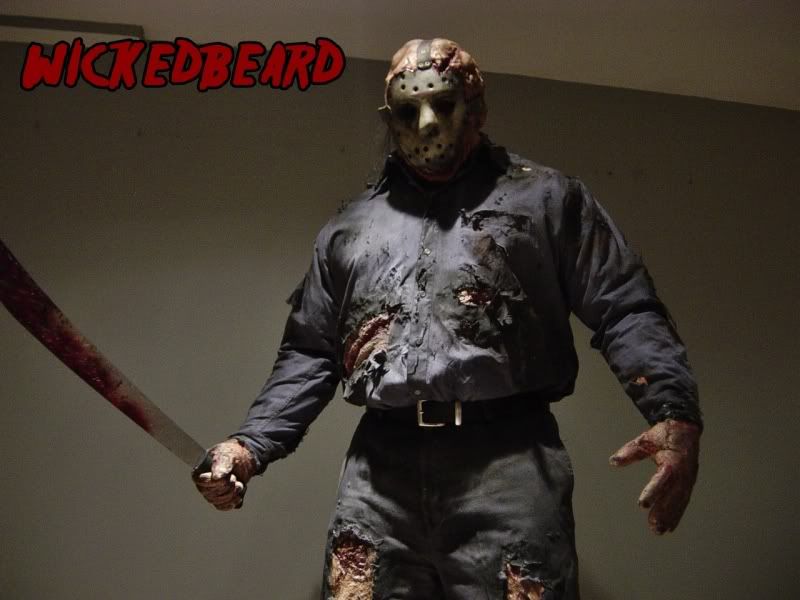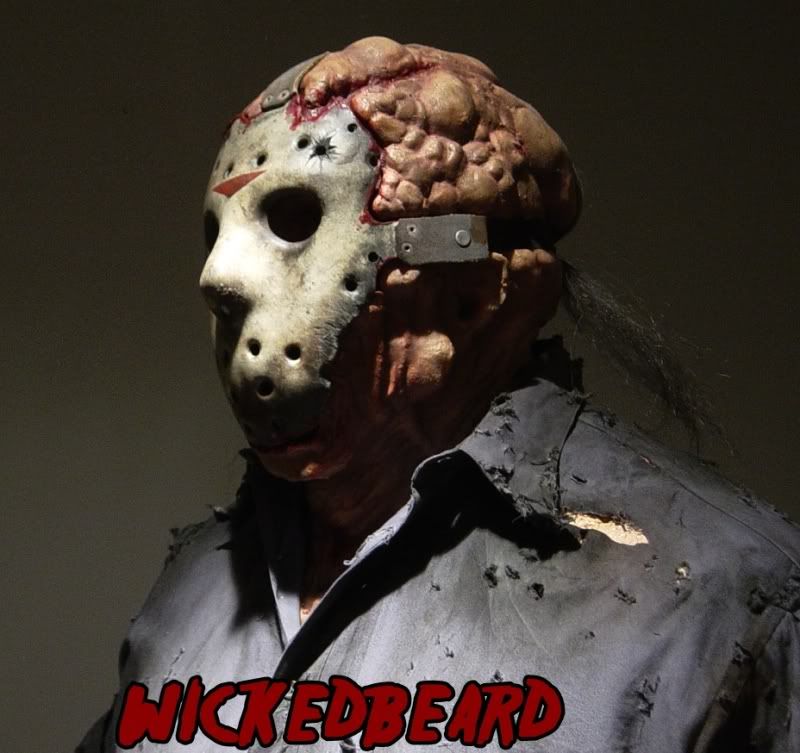 wickedbeard Thursday 2/24/2011 at 12:49 PM | 72391
DOESN'T GET ANY MORE ACCUARTE THAN THAT!!

GREAT SHOTS BROTHER!!

KEEP EM COMING!

TAKE CARE

JIM




TheShape1188 Thursday 2/24/2011 at 01:05 PM | 72392


I love this guy's work!

Would LITERALLY kill to get one of these costumes, especially his Pt 7 costume!!
attitudeinc Thursday 2/24/2011 at 04:29 PM | 72396
Holy freaking cow Jeff that is such an amazing Jason I don't know where to start! Why they don't let you, the Jason King, play him in the next movie is beyond meI LOVE all of your costumes and this one is just screaming 100% accurate. I like the bullet hole! Amazing pictures Jeff...please keep them coming!!!! Nick


myers n San Diego Thursday 2/24/2011 at 04:30 PM | 72397
I hate that movie, but that is the most unbelievable thing I've ever seen! It truly, truly, truly looks as if you stole it right from the prop department! The machete is incredible too. Just stellar, incredible, amazing work. You're a true artist....I hate you!
vbrockladyv Thursday 2/24/2011 at 04:34 PM | 72399
Shakelford, J. Rusty Thursday 2/24/2011 at 04:55 PM | 72404
Thanks so much everyone!!! I appreciate the compliments!!!
wickedbeard Thursday 2/24/2011 at 05:44 PM | 72405
Amazing shots as always man.


cropsy Thursday 2/24/2011 at 06:05 PM | 72407
Brother....Always love looking at your shots. Talk about Screen Accurate,


skutterk Thursday 2/24/2011 at 08:15 PM | 72416
Man the hood and hock are soooo amazing!!! i cant tell a difference from the movie


Zombiezack50 Monday 3/07/2011 at 08:25 PM | 73153