Hey Bidites!
My H1 Mask Search Has Come To An End, FINALLY!
Behold The
THE NAG/JC 75K**CASTLE EDITION**
James and I Have Been Brainstorming This Mask For Quite Some Time Now & I Must Say... He Hit The Nail Right On The... F'n Head. This Mask Was Put In Place Of My Psycho That I Sent To James For A Redo. After James Got It, We Decided To Keep It The Way It Is,and He Reserved That Spot For A Mask Of My Choice & It Happened To Be My 75K :boogeyman:
The Mask Has An Overall mple Vintage Look. The Paint Is A Very Ghoulish Ghostly White With Subtle Weathering In The Key Areas. James Did Perfect Unworn Castle Eye-Cuts, The Hair Color Is A Dark Rich Brown, Dead On To Closet Scene Color IMO. I Also Wanted The Hairline Ragged With Marks Of Glue & Excess Hair Left Over From The Kirk, To Give It That Tarnished Feel.
It Always Bugged Me To See The Lips On An H1 H2 Mask To Be Weathered Pointy......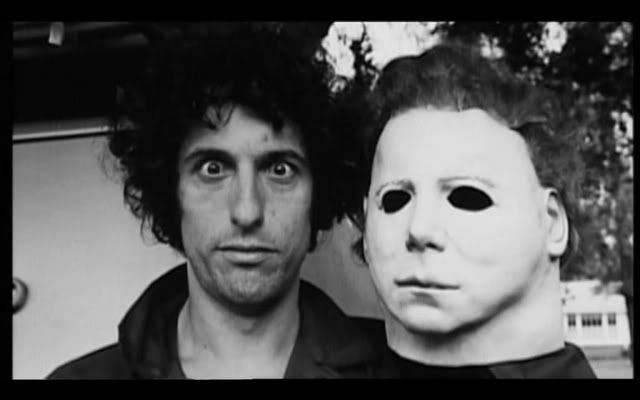 From What I See, It's Shadows. I Asked James To Keep The Lips Unpointed & Let The Lighting/shadows Of This Awesome Sculpt Come To Life, Just As The Movie Mask Did.
As Always, James Did An Amazing Job & Was 100% Profesonal. Cannot Thank Him Enough. I Am Overly Happy How It Came Out & Cannot Wait To Get My Hands On This To Take Worn Shots!!
These Are The Shots James Took & Sent Me Of The Finished Mask. I Will Be Taking Plenty More Pics When It Arrives, Worn & Unworn :twisted: Take Care & Thanks For Looking!
-JIMMYBEFORE & AFTER SHOTS BELOW: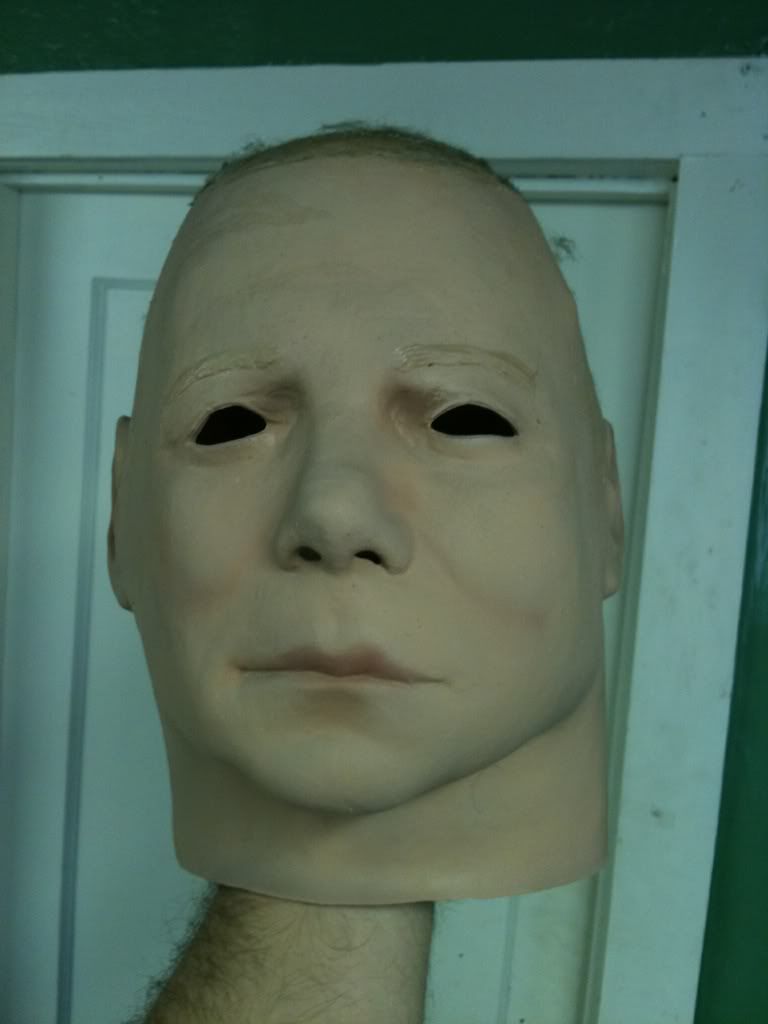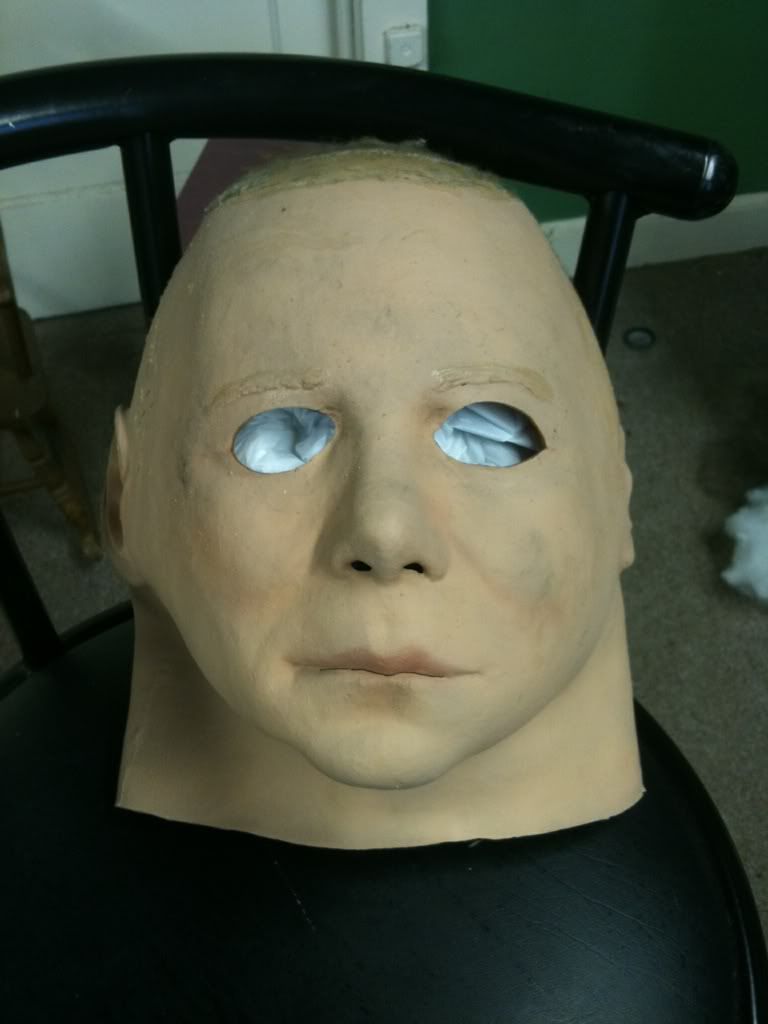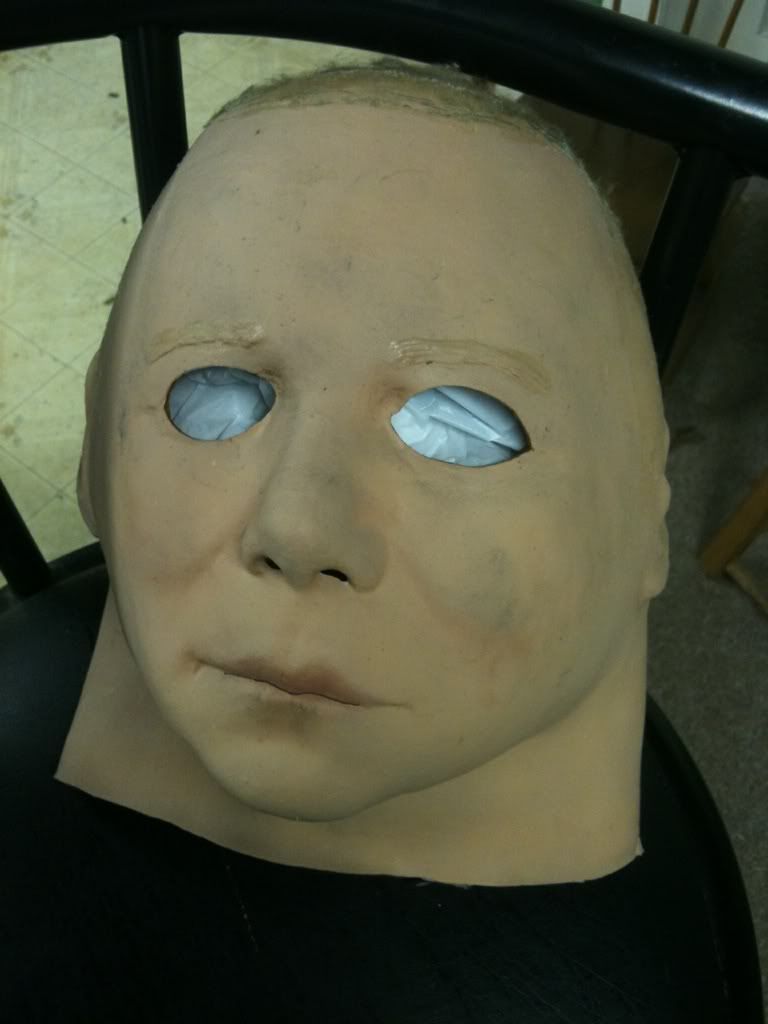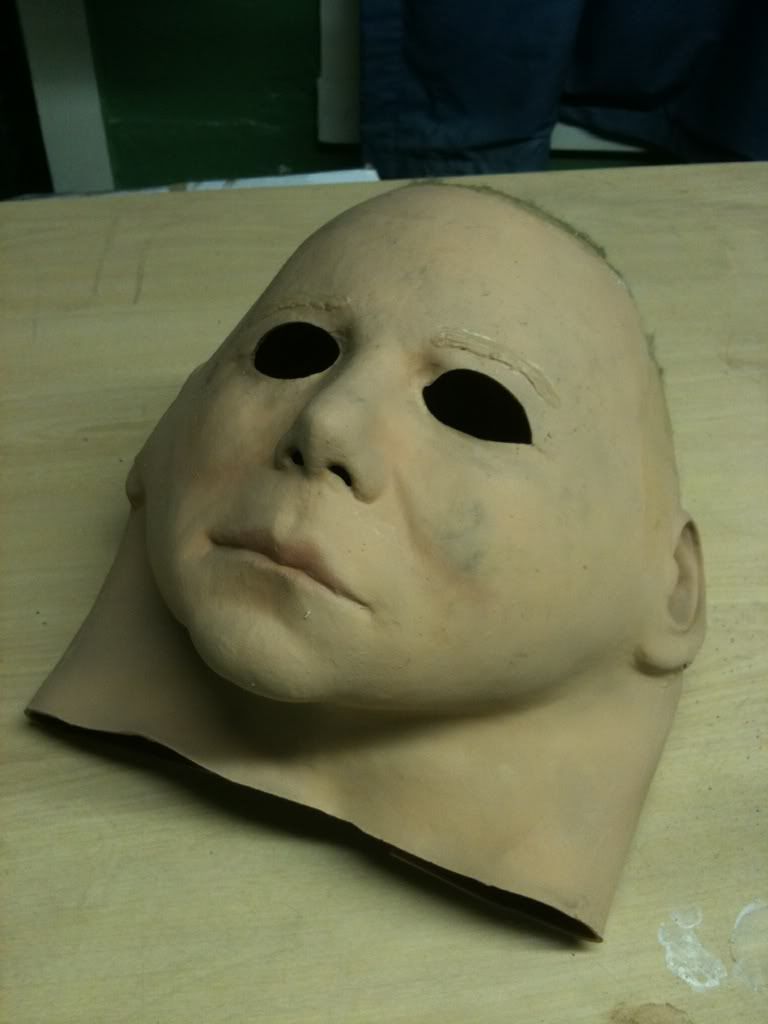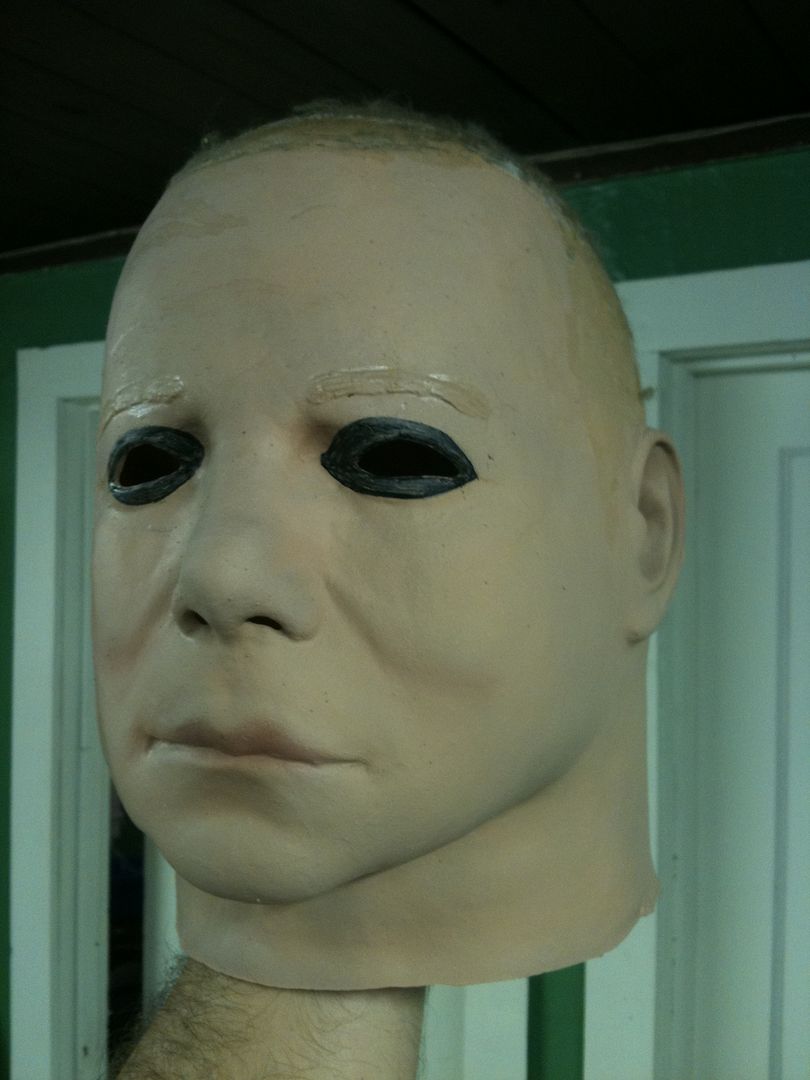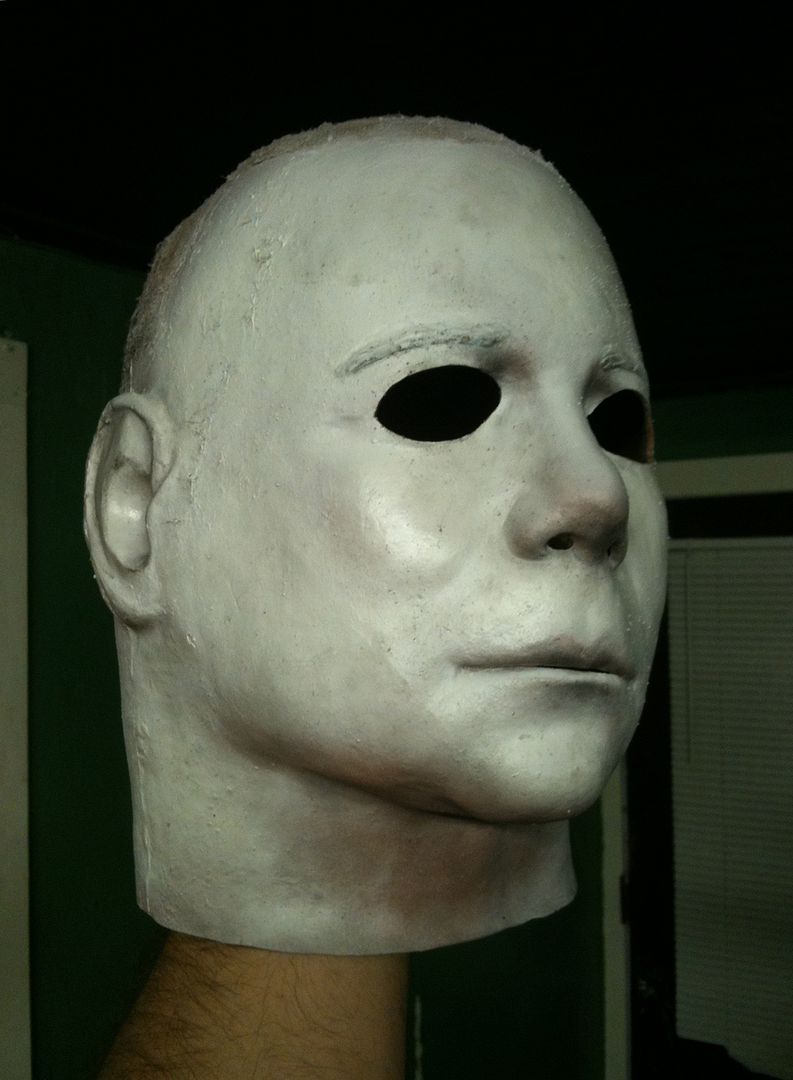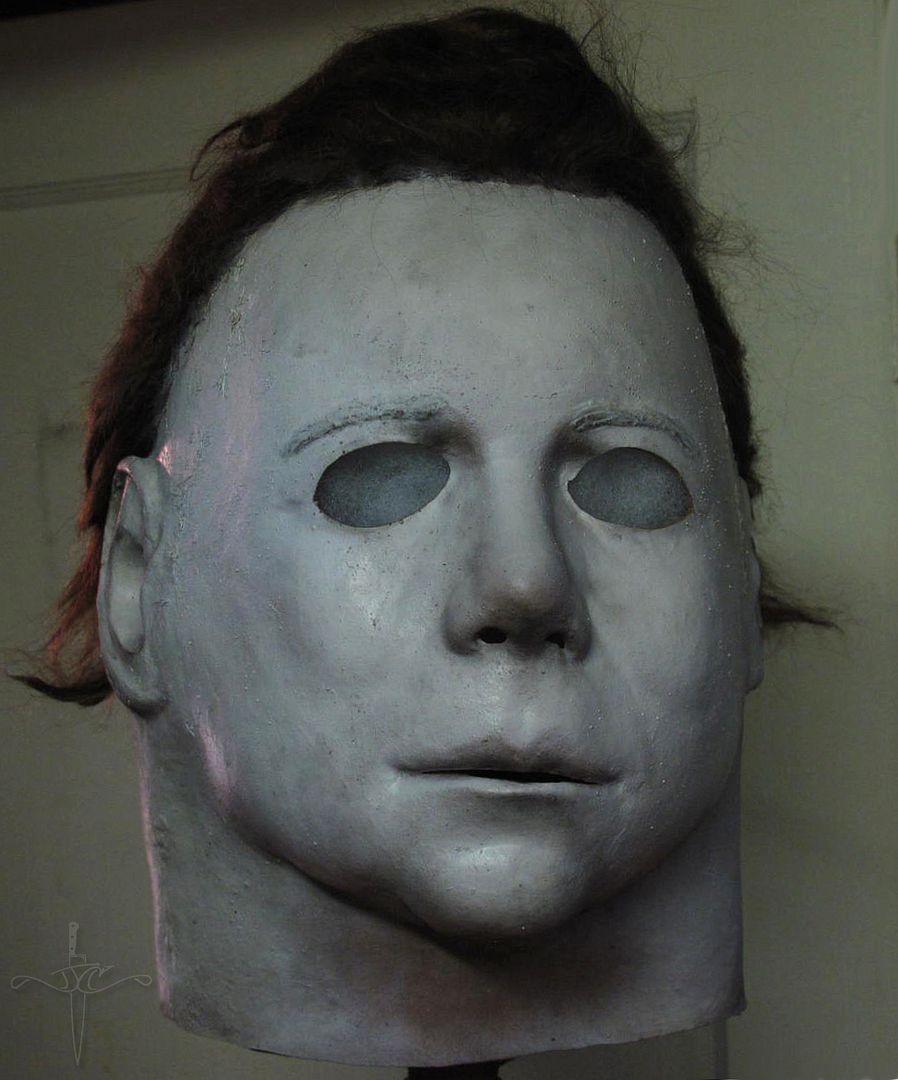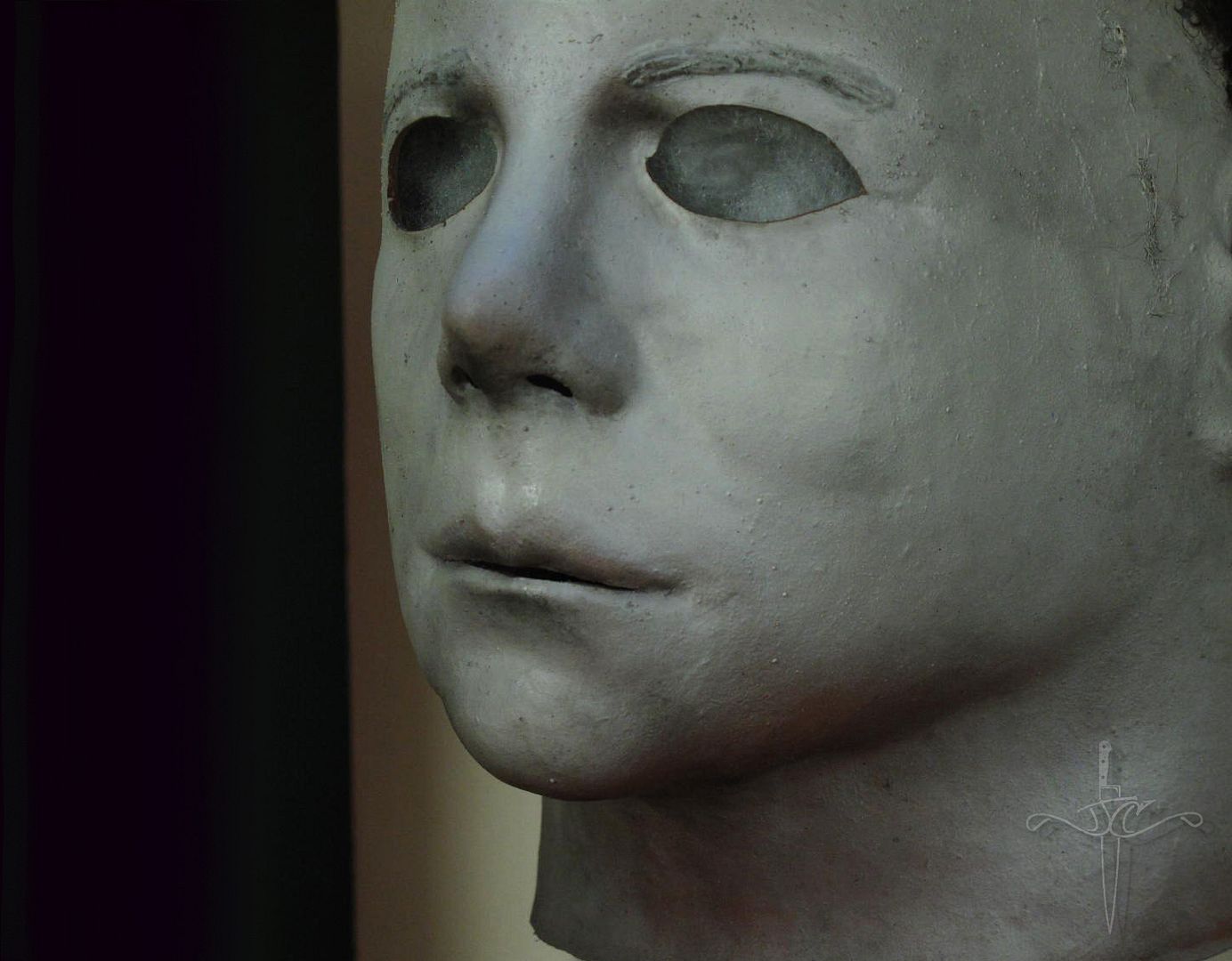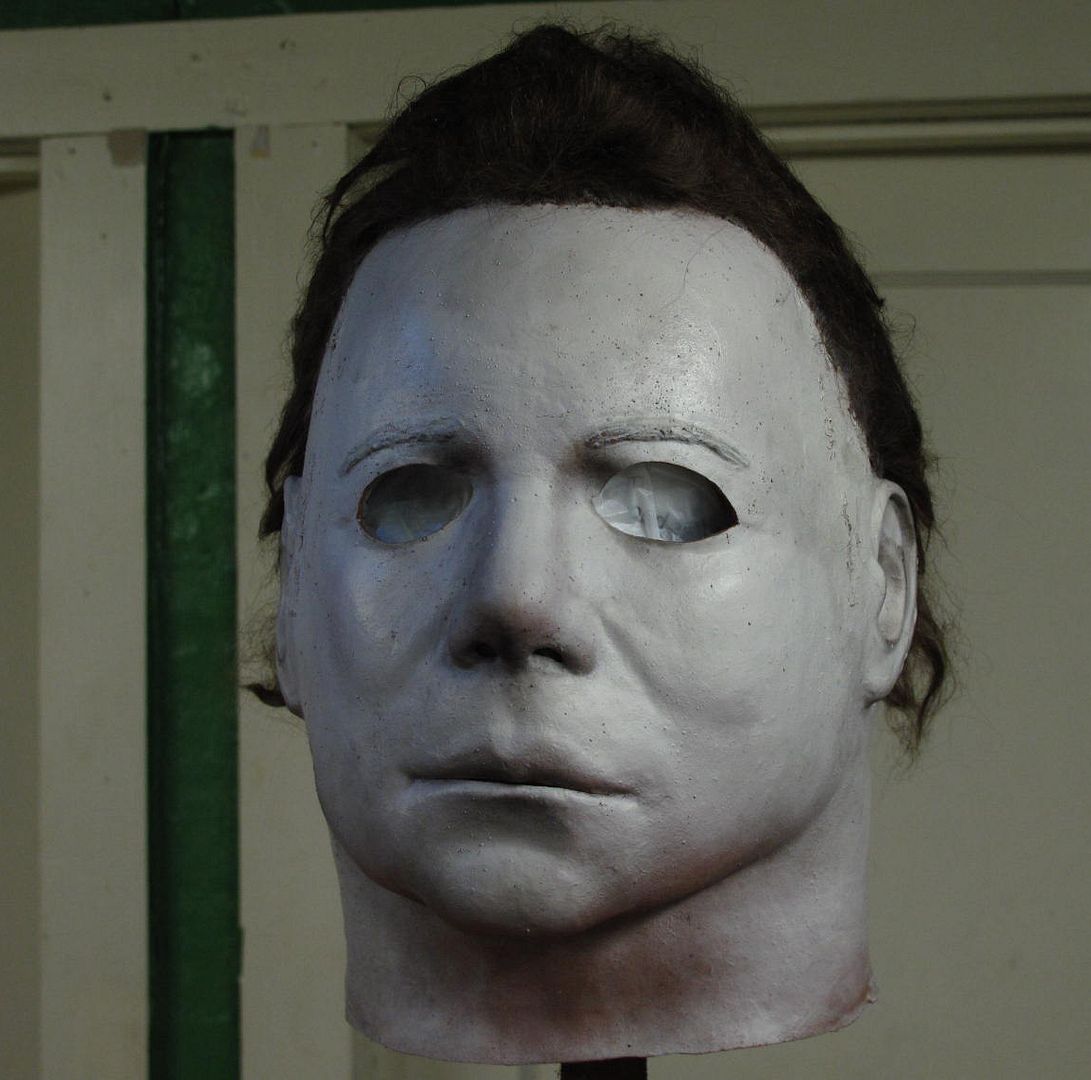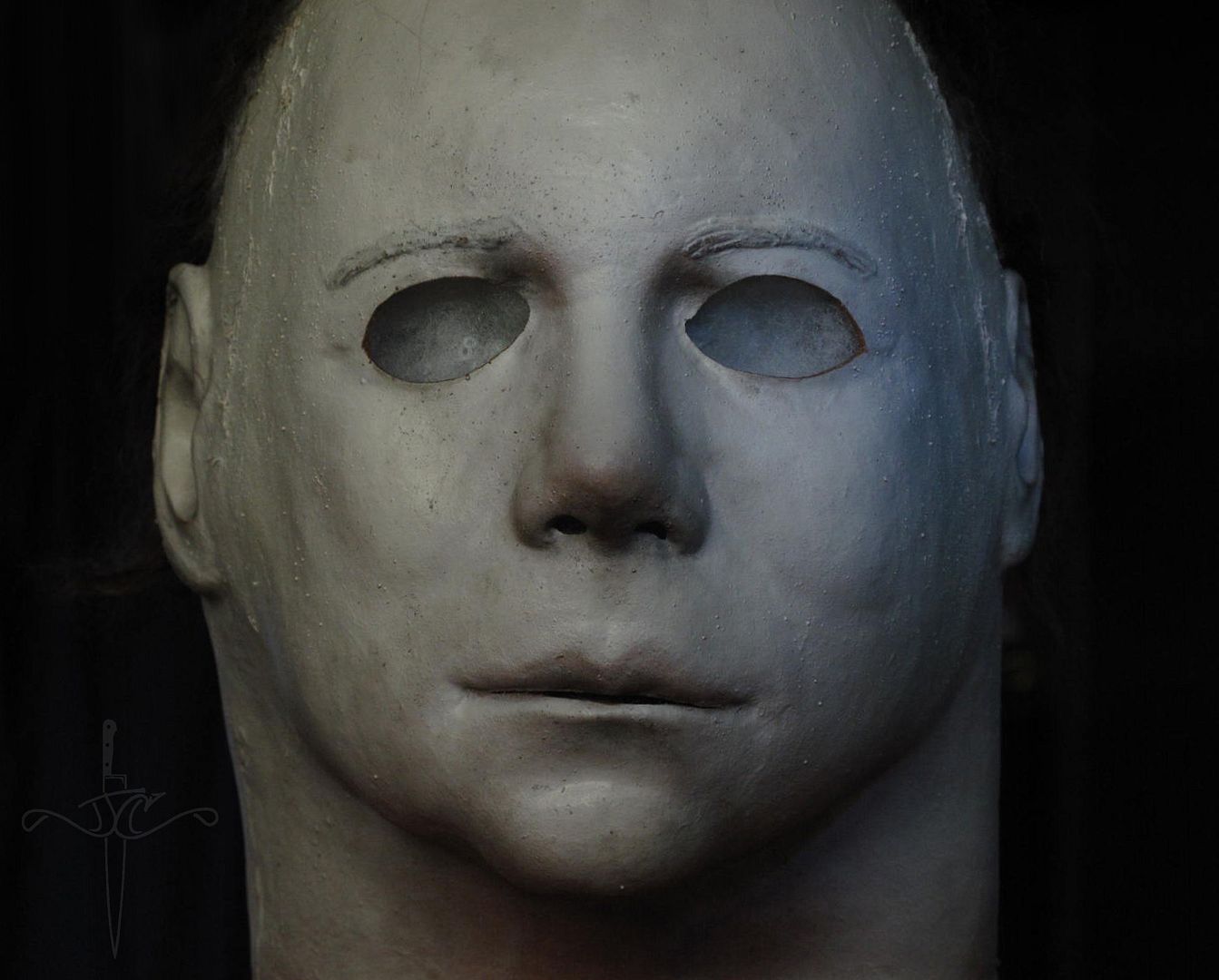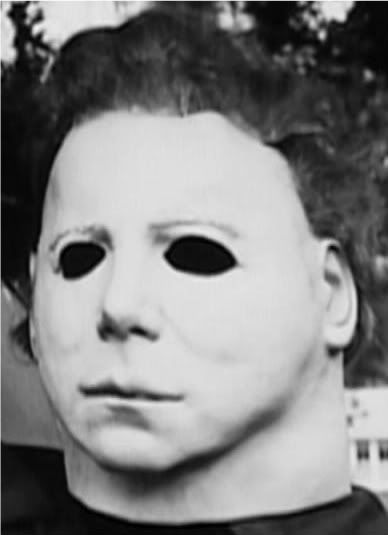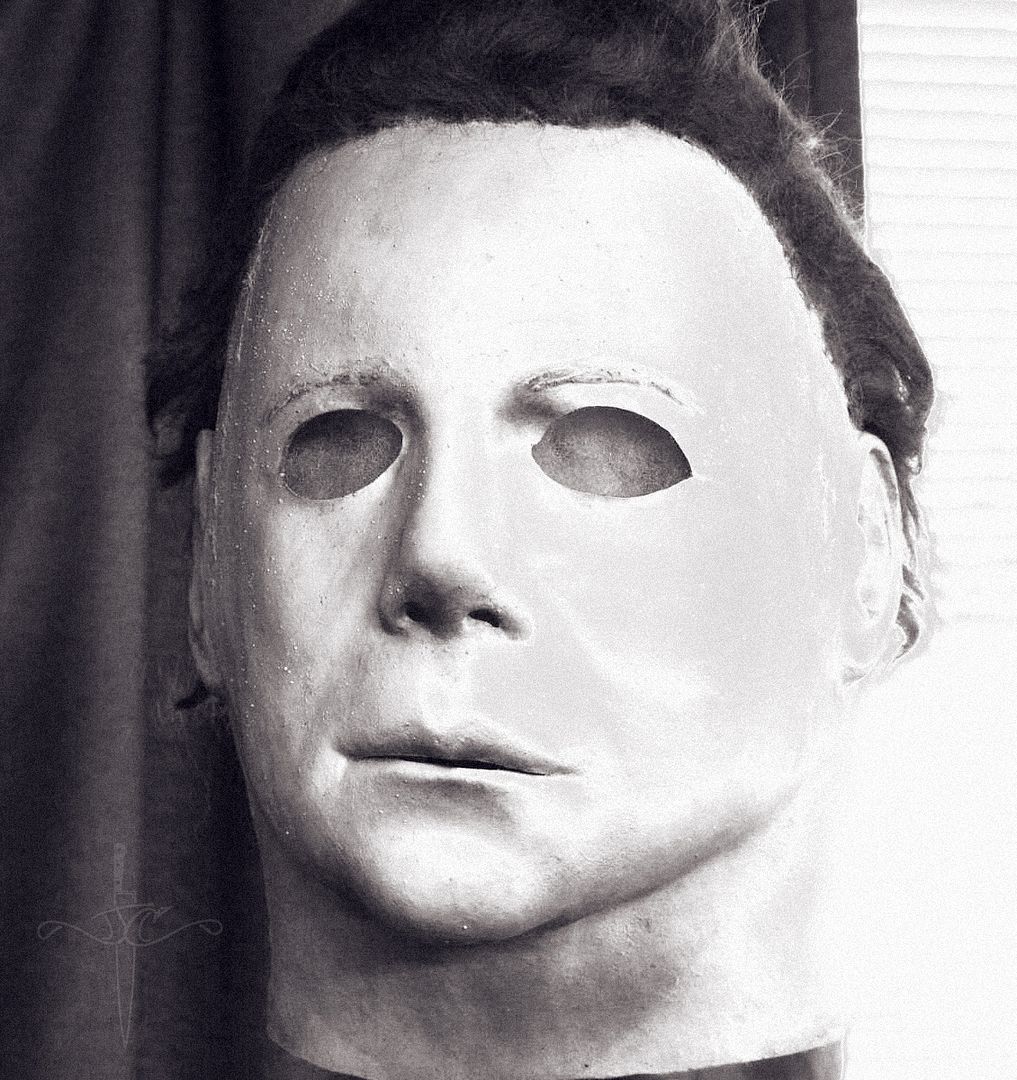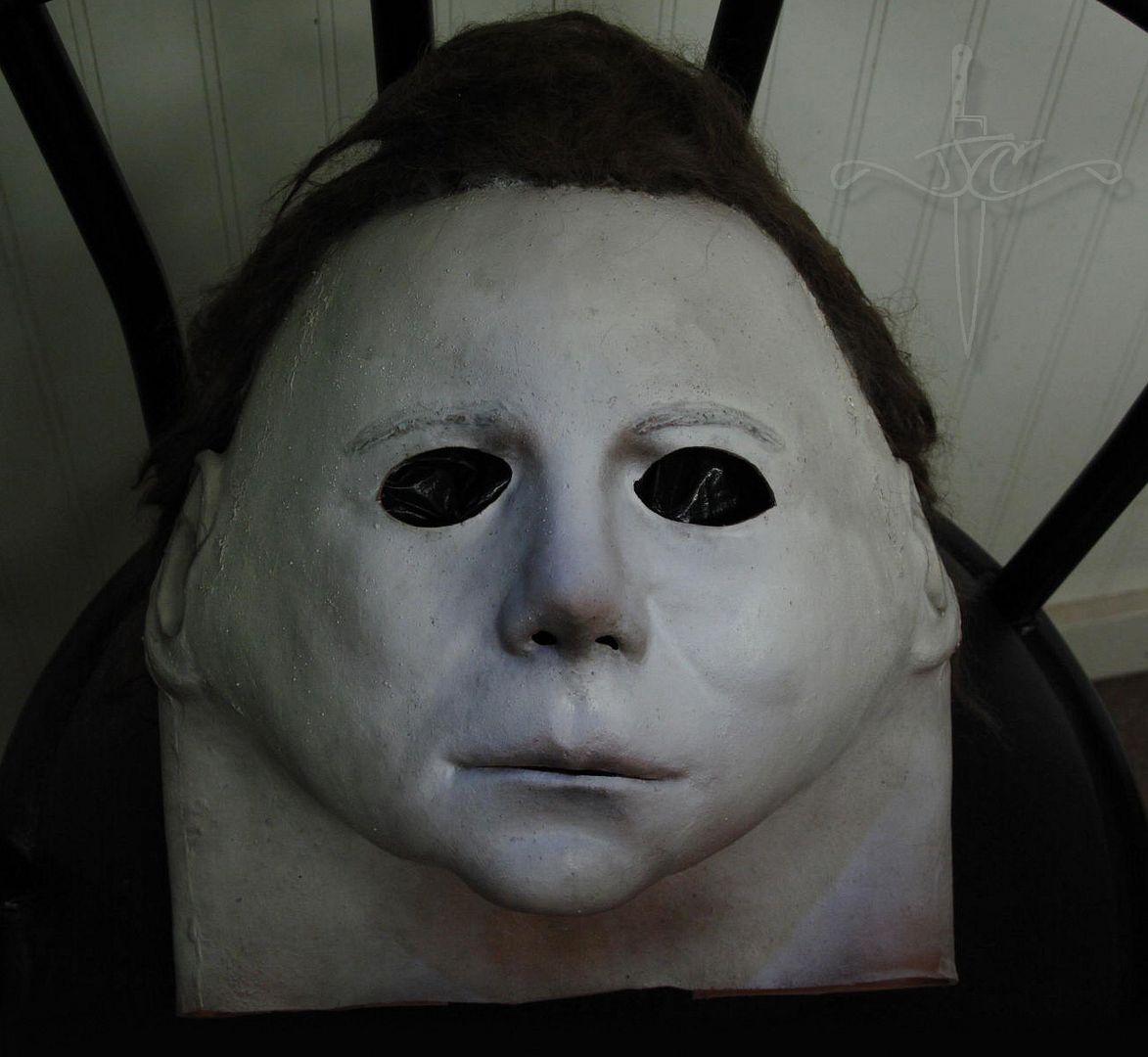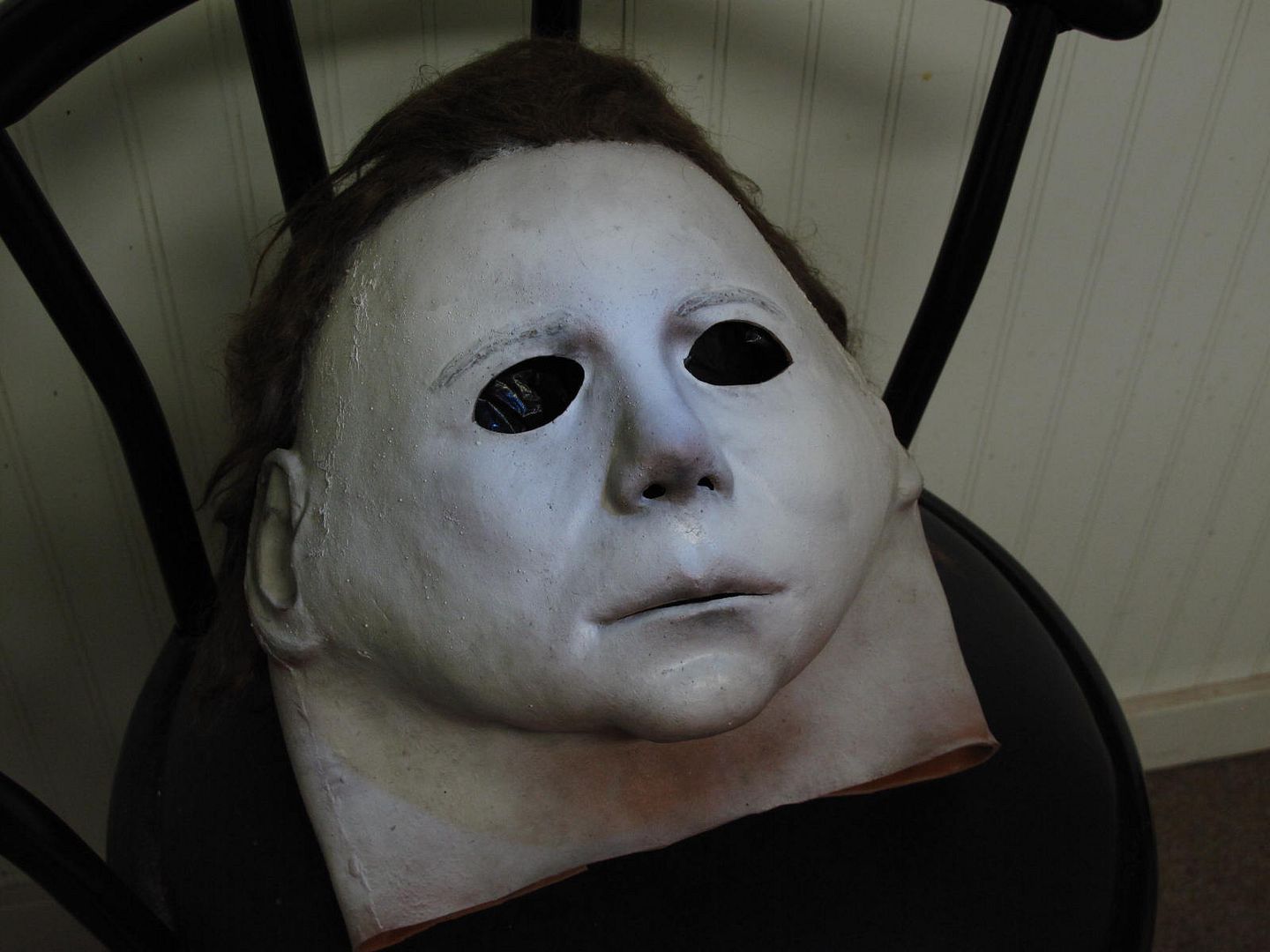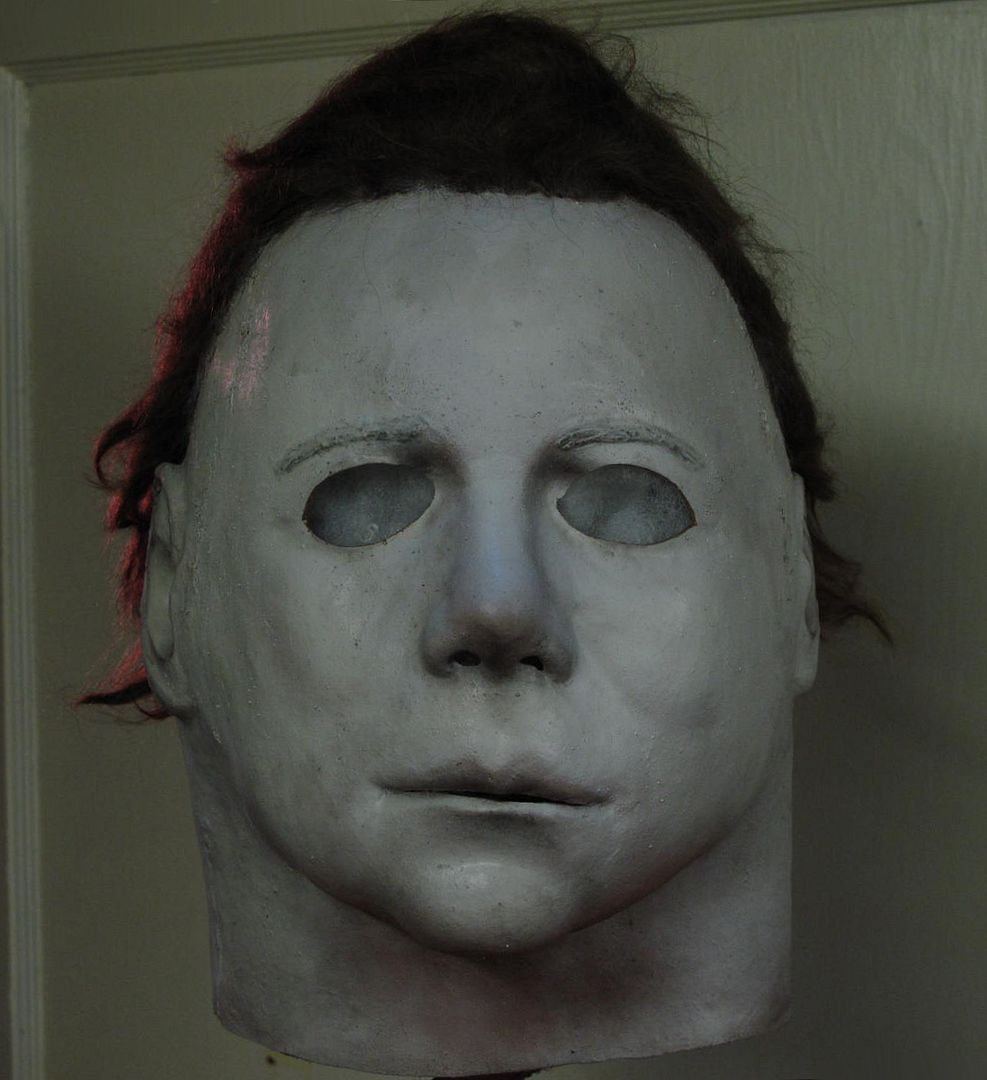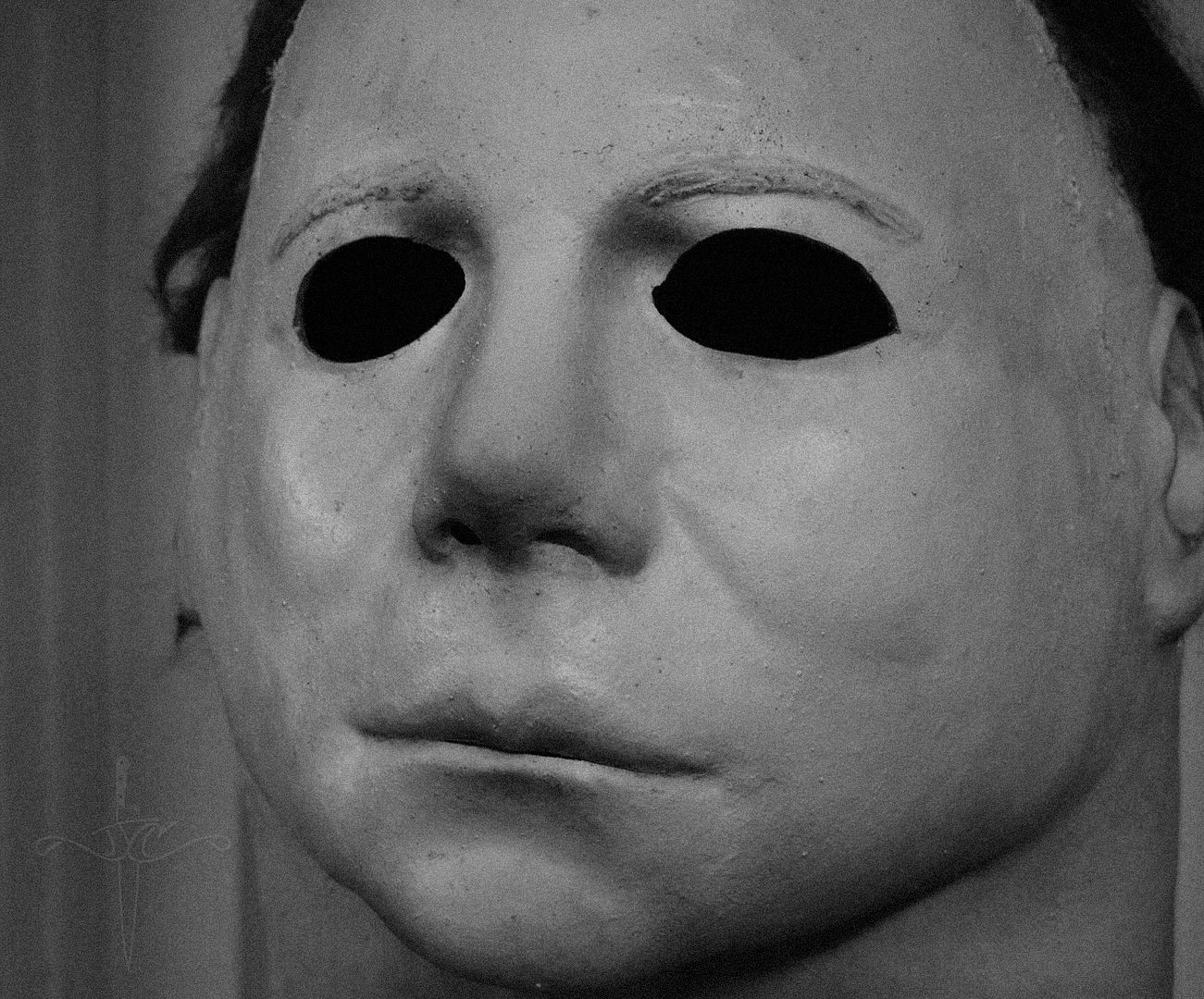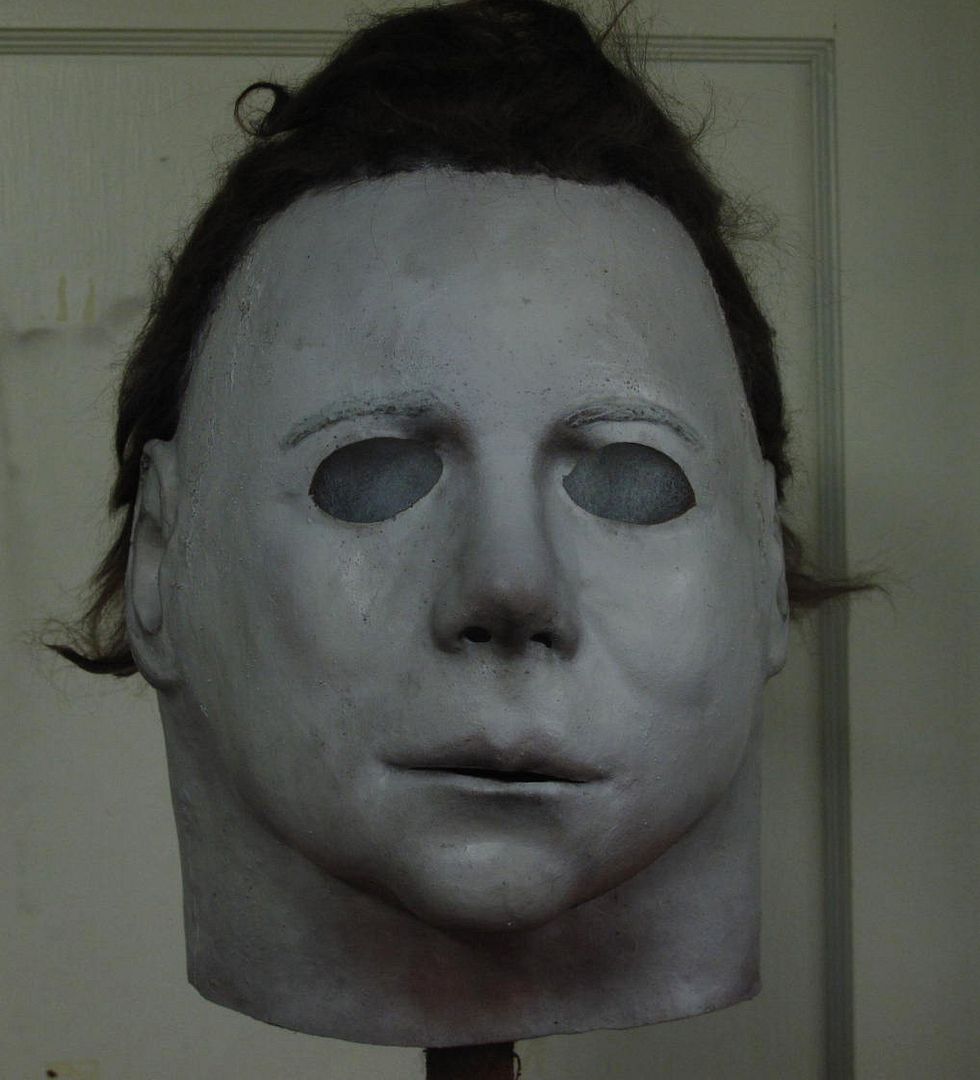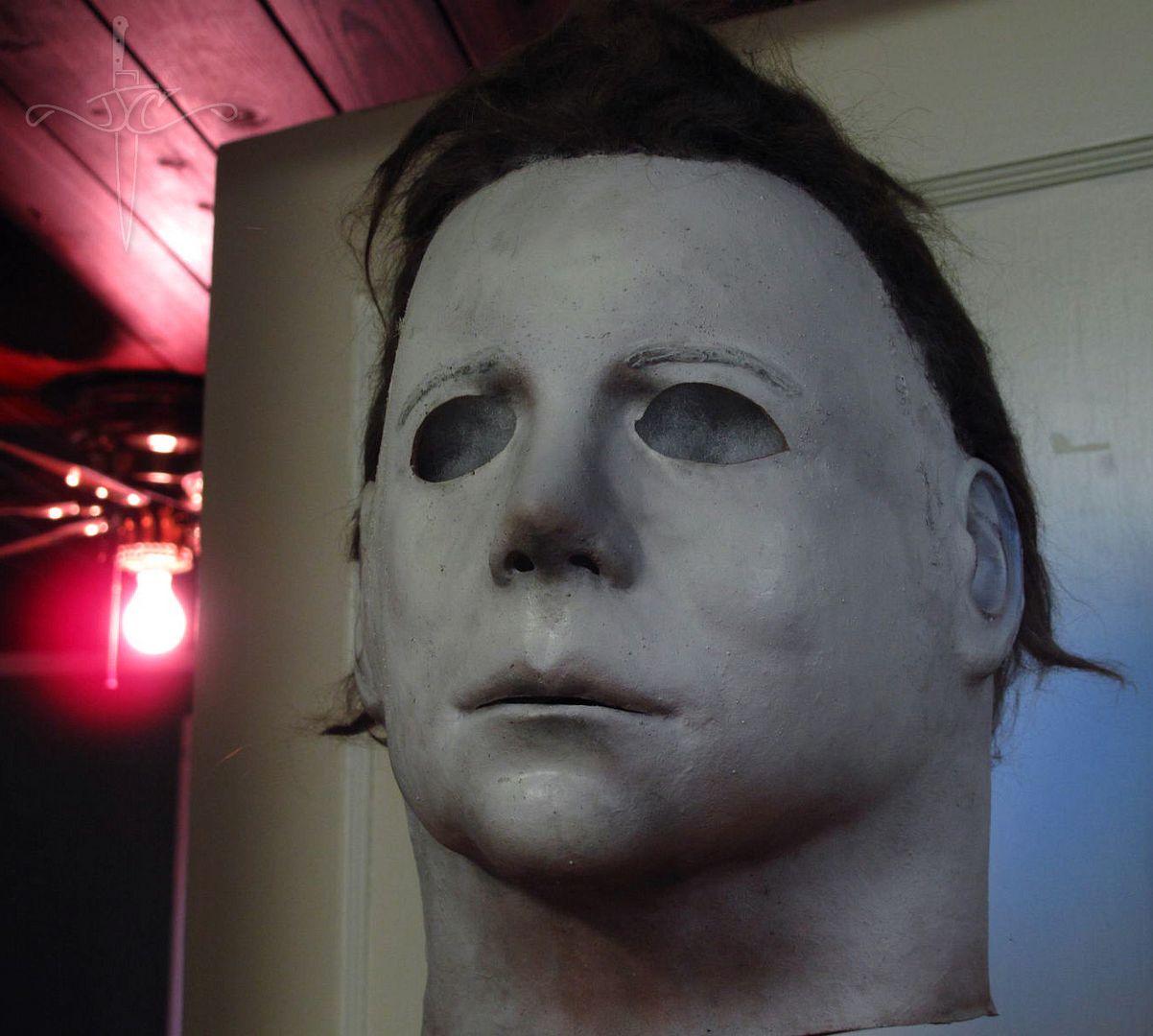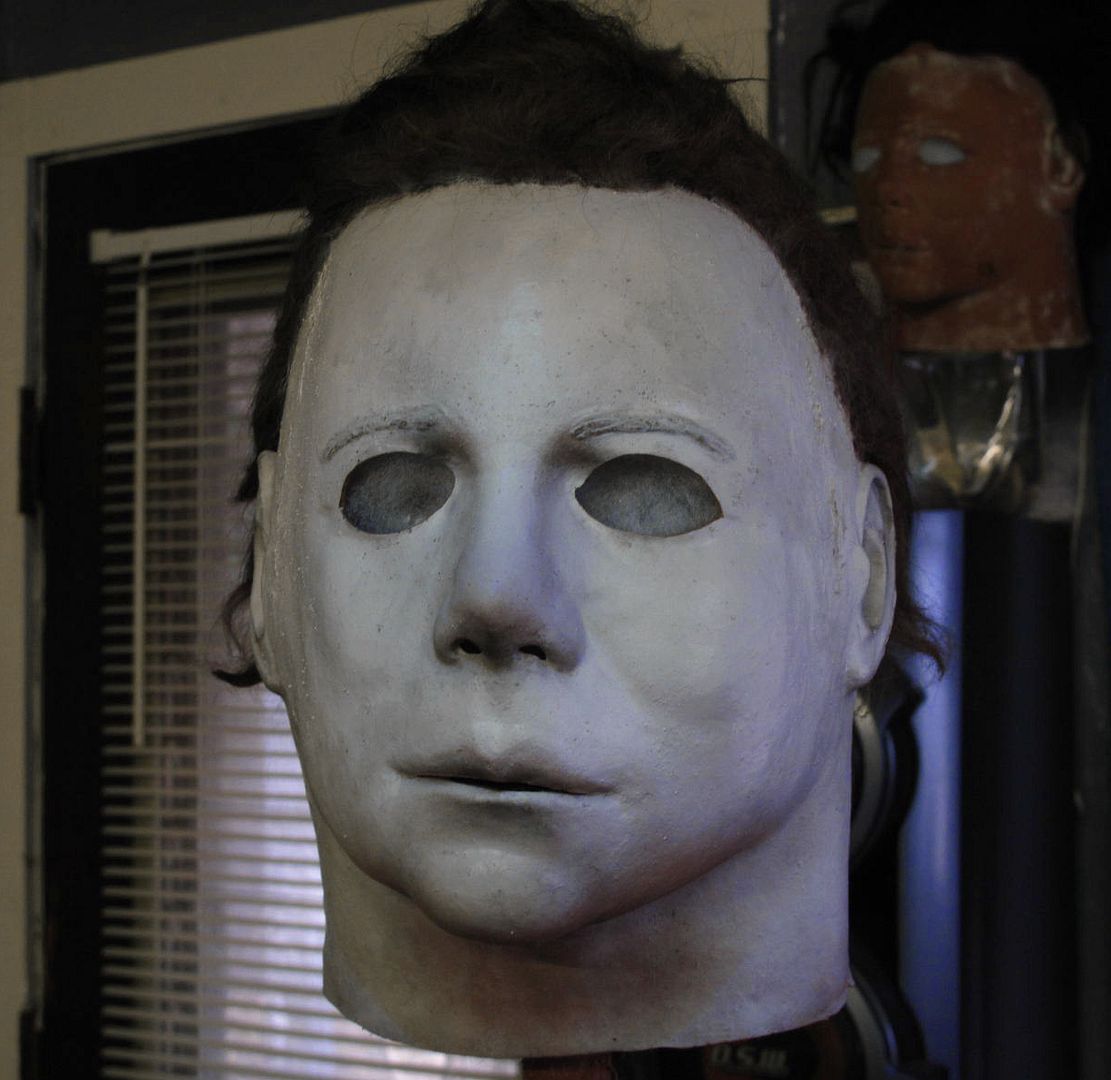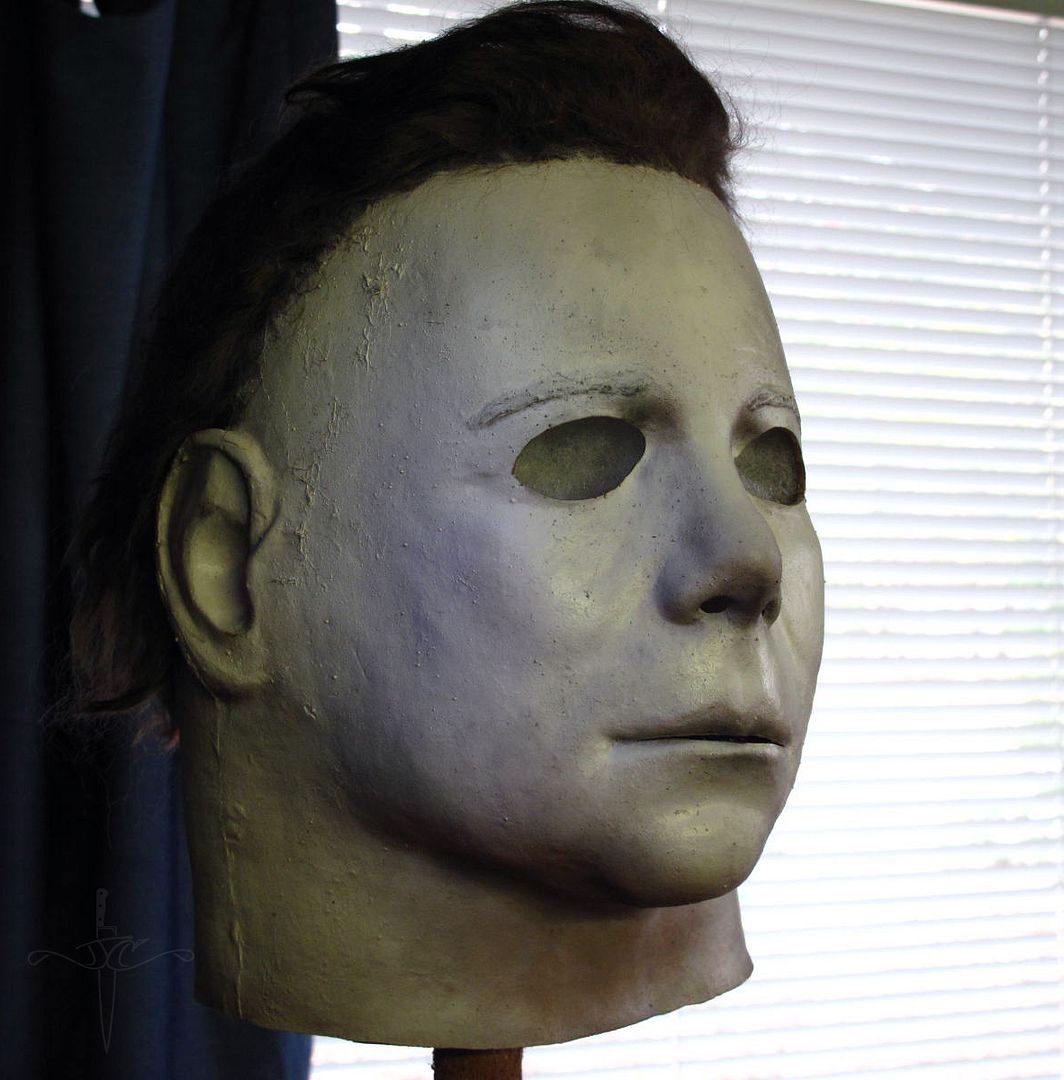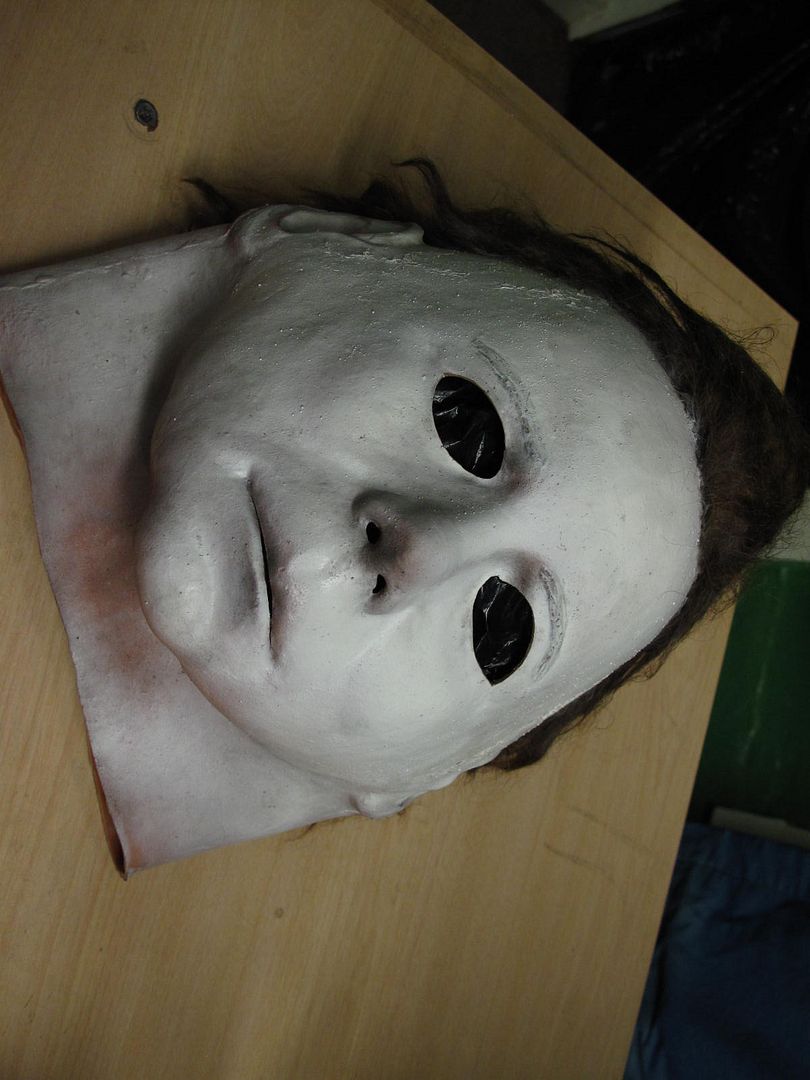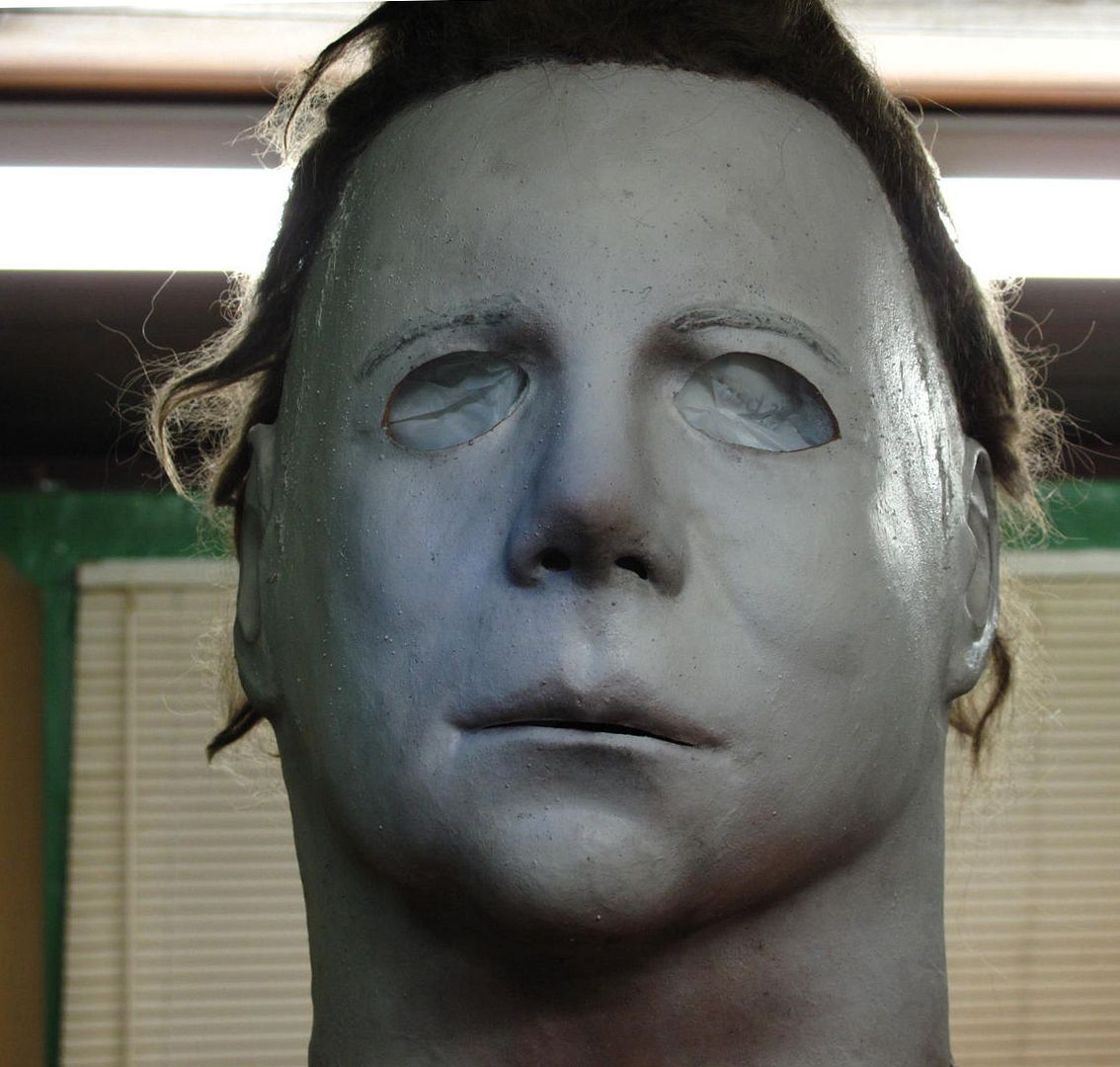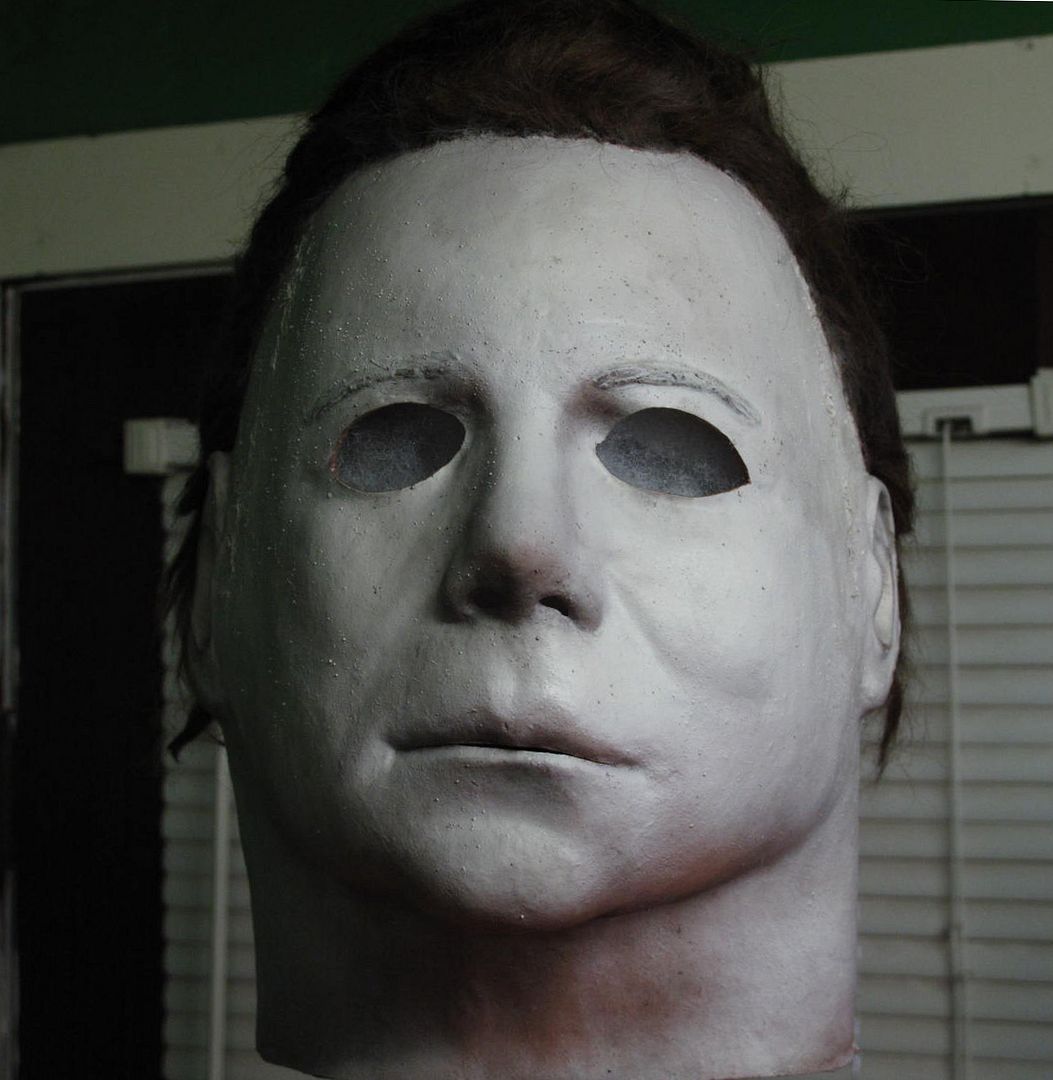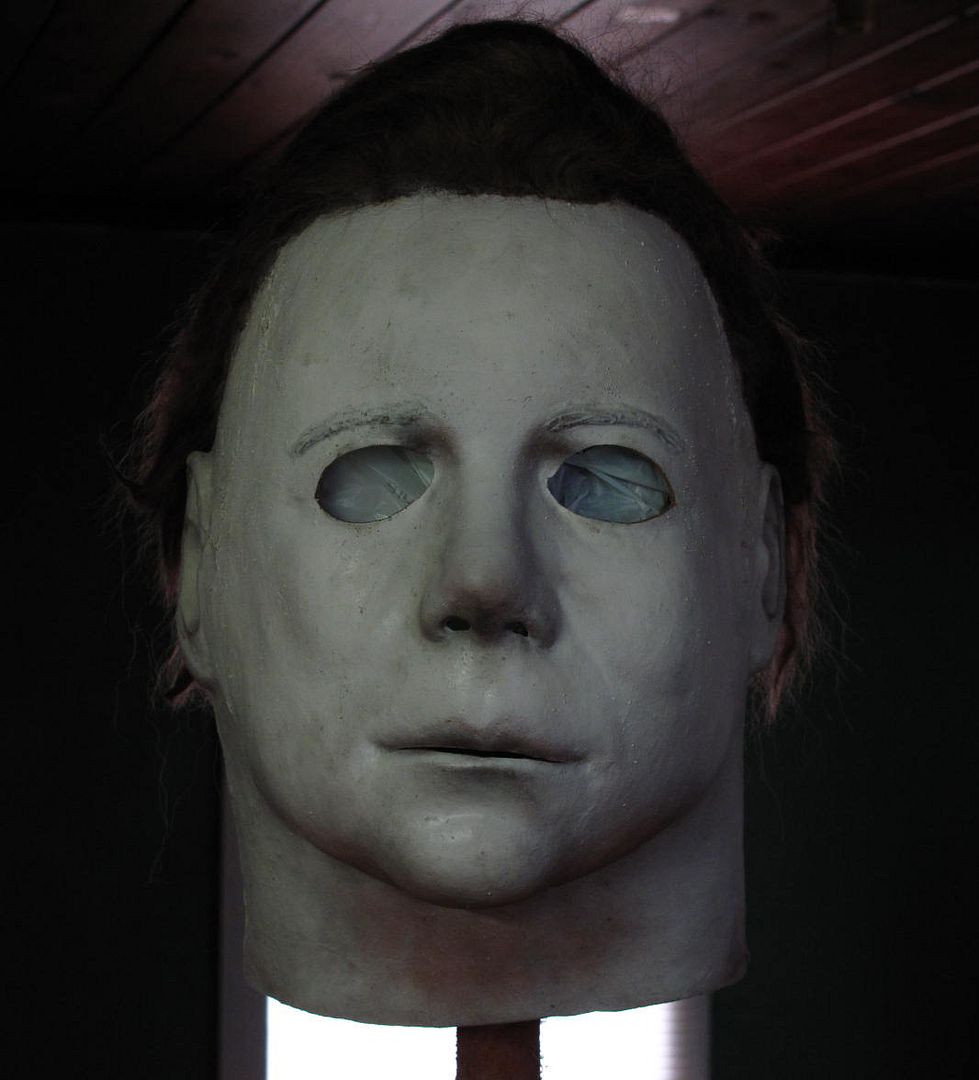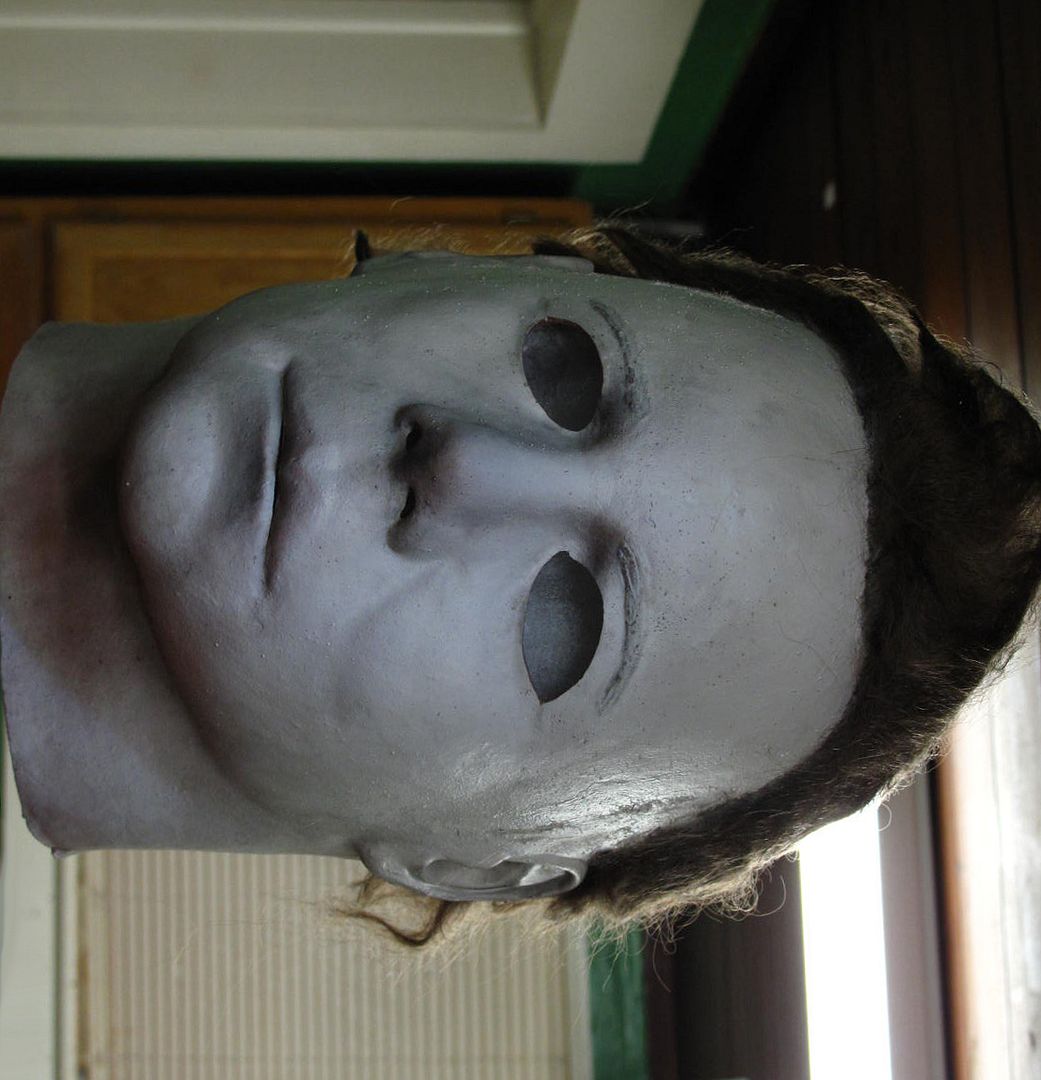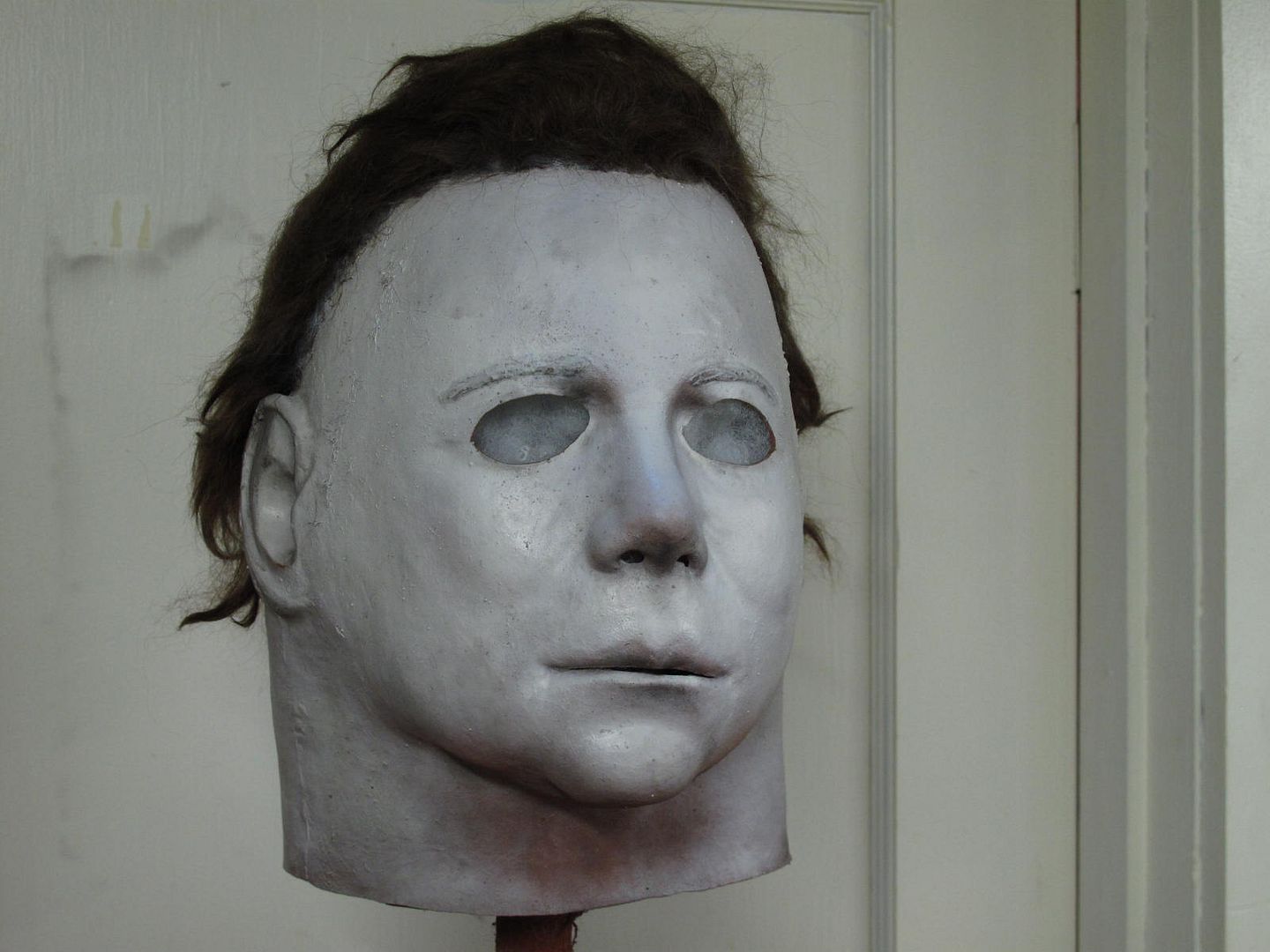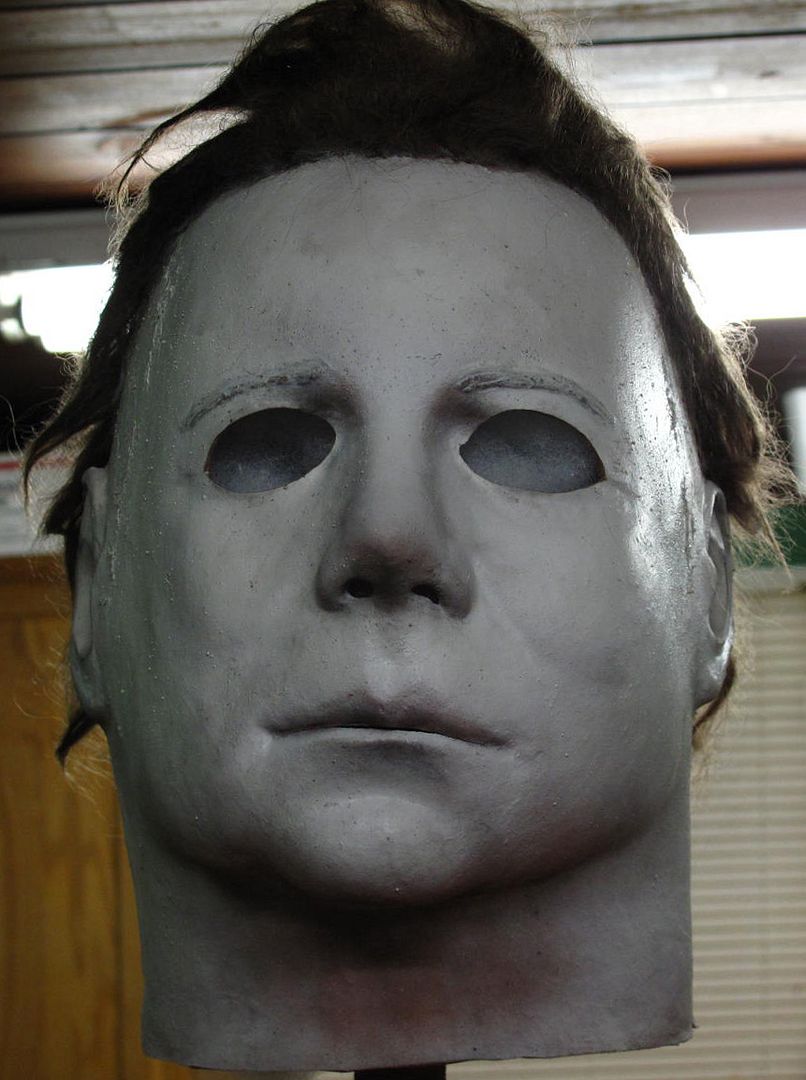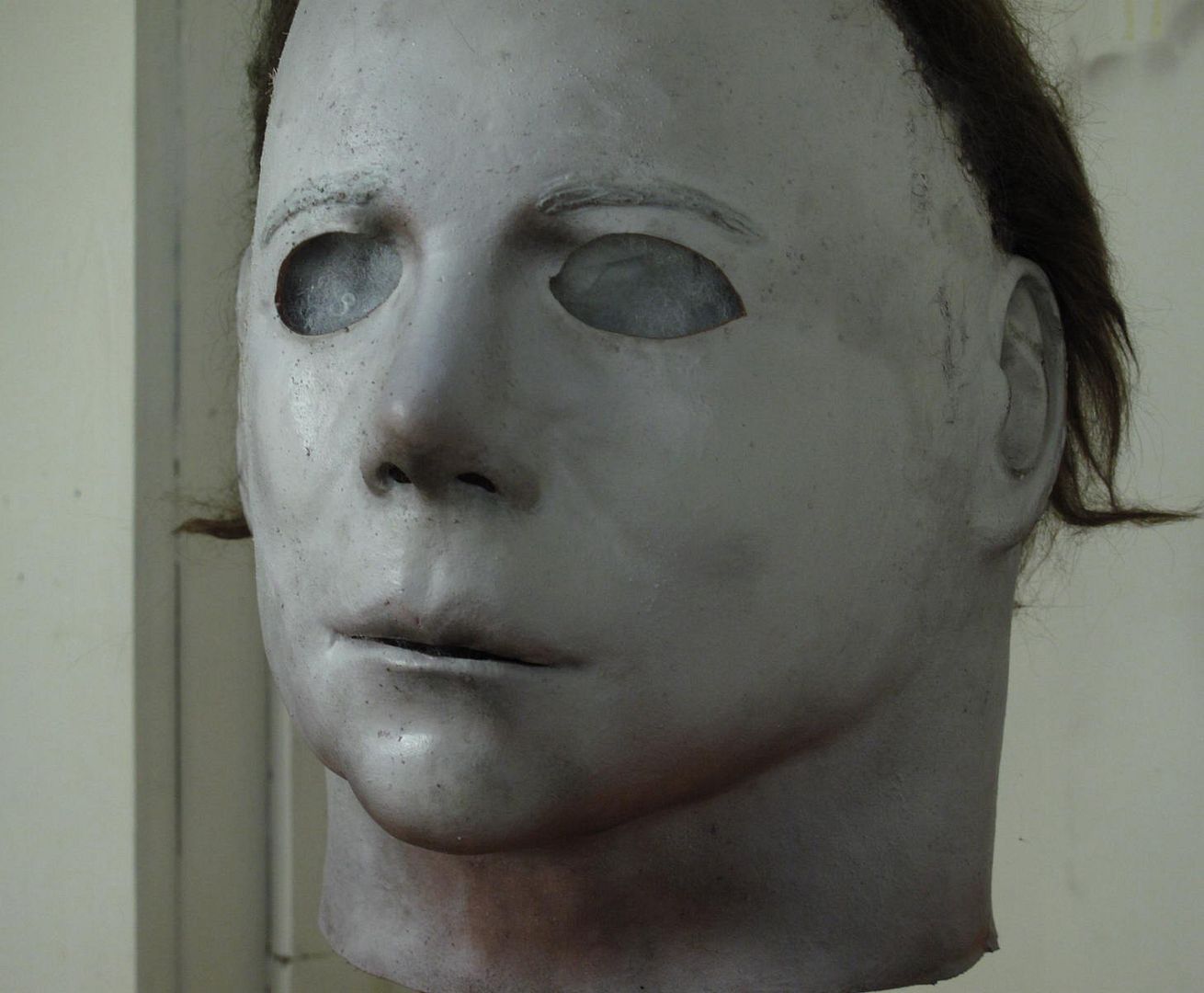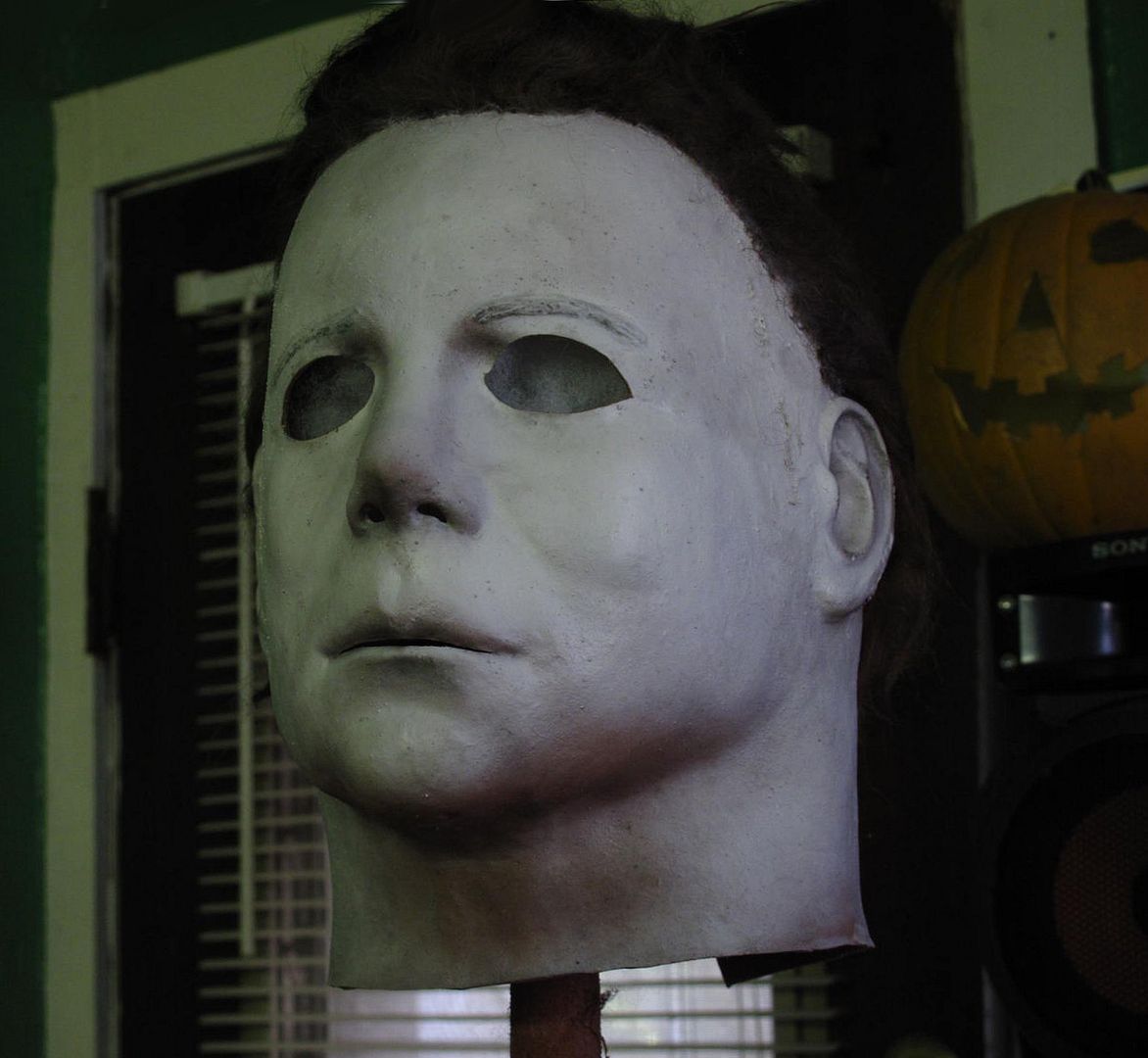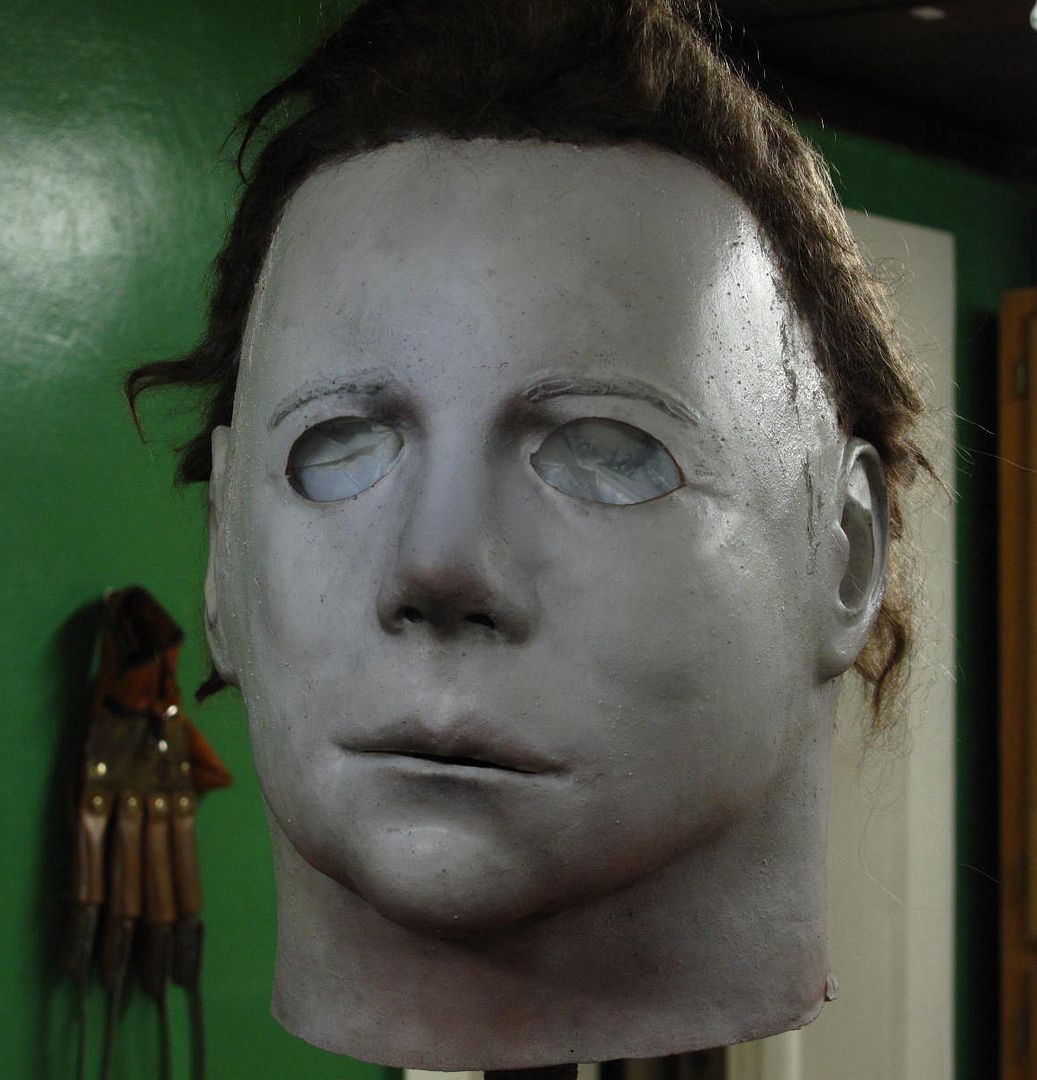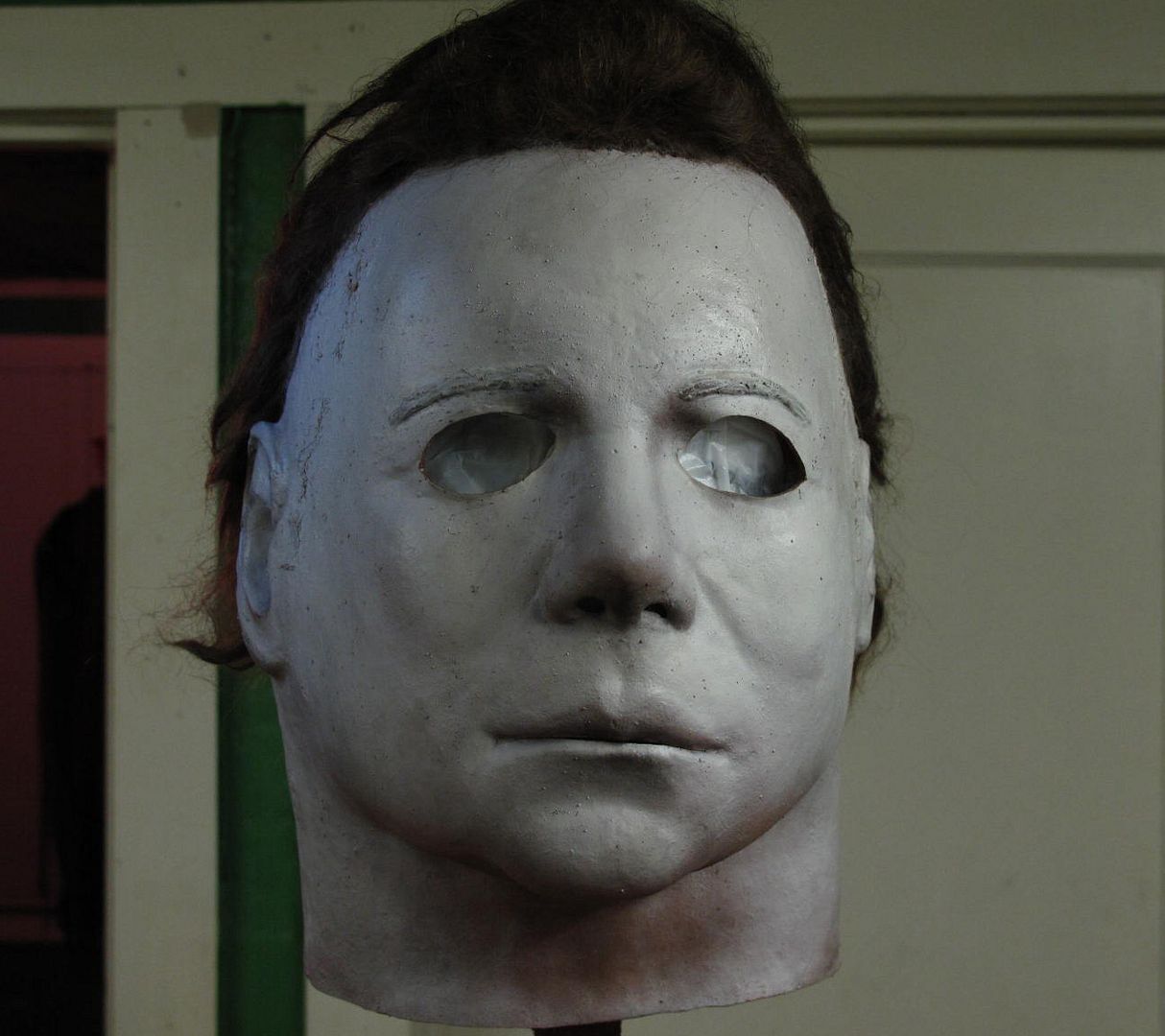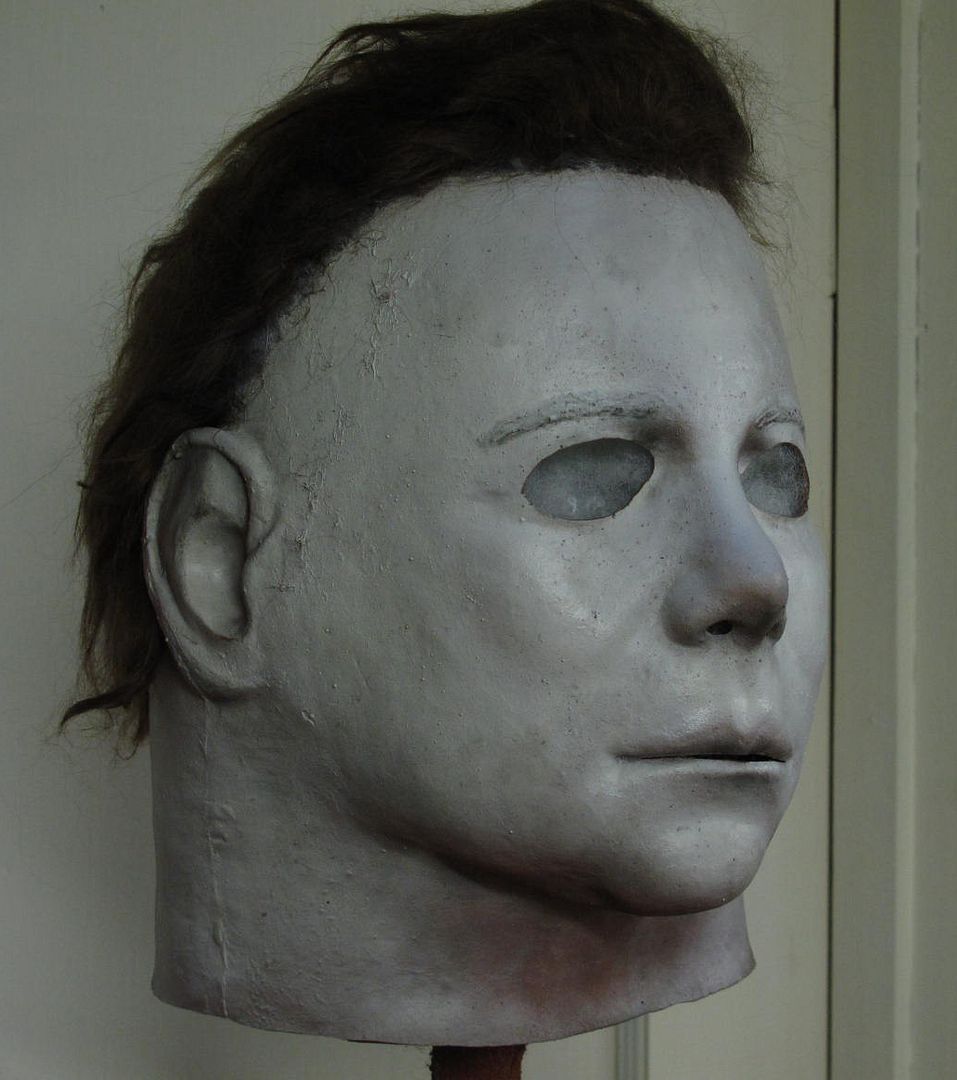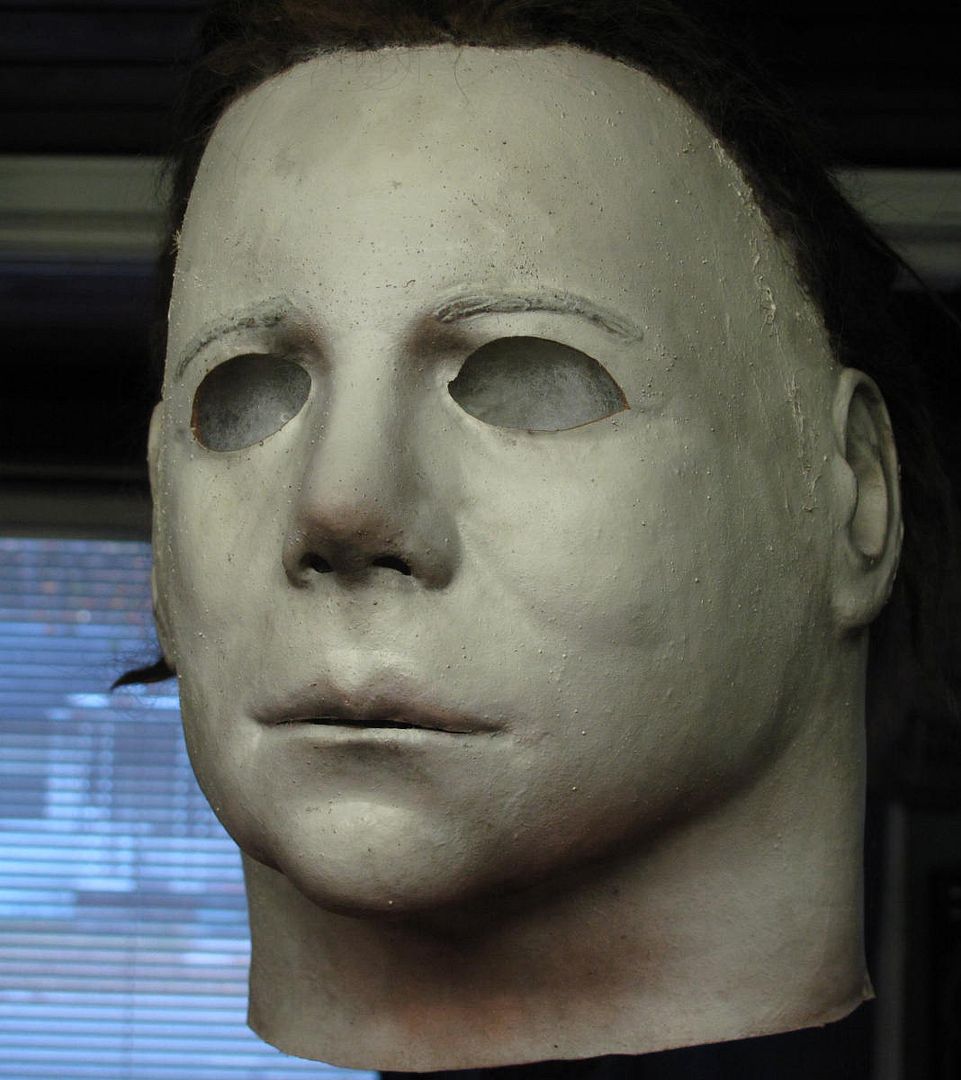 TheShape1188 Friday 2/25/2011 at 12:01 AM | 72426
That's it, that's the one!!! That's the hero right there in every FKN way!!! Wow!!! Jimbo you lucky SOB!!! Amazing amazing amazing!!! Damn brother I know your happy as hell right now. Congrats on your Grail my brother.


Ryn Friday 2/25/2011 at 01:48 AM | 72433
THANKS BROTHER! YESR I AM HAPPY. THIS IS JAMES BEST WORK TO DATE.
TheShape1188 Friday 2/25/2011 at 03:51 AM | 72445
I'd have to agree brother. His finest H1 to date.
Ryn Friday 2/25/2011 at 06:43 AM | 72454
THIS MASK IS JUST BEYOND WORDS FOR DESCRIBING.
IT'S EVERYTHING I'VE EVER WANTED IN AN H1 HERO. IT'S PERFECT IN MY EYES. FROM GHOSTLY WHITE PAINT,
TO THE PERFECT THE EYE CUTS, TO THE CLOSET SCENE THE HAIR, THE HAIRLINE. EVERY NGLE SPEC IS DEAD ON TO THE SCREEN CAPS & BEHIND THE SCENES SHOTS.
NICK DID AN AMAZING JOB & CAN'T THANK HIM ENOUGH FOR THIS AMAZING PIECE TO OUR COMMUNITY. ALSO I LOVE
HOW JAMES CAN TAKE ANYTHING AND TURN IT INTO A MASTERPIECE
EVERY NGLE TIME WITH CONSTENCY, AND NOT GET IT
RIGHT EVERY NOW & THEN. HE HIT'S A HOME RUN EVERY TIME @ BAT
:P
HE TAKES STRAIGHT UP, DEAD ON, BRIGHT LIGHTING NO SHADOW BULLSHIT PICTURES TO COVER UP ANYTHING WHAT YOU SEE IS WHAT YOU GET, MANY CAN VOUCHE FOR THAT.
BROAD DAYLIGHT WITH THE HERO & THE JC 75K
I THINK THIS PIC SAYS IT ALL..............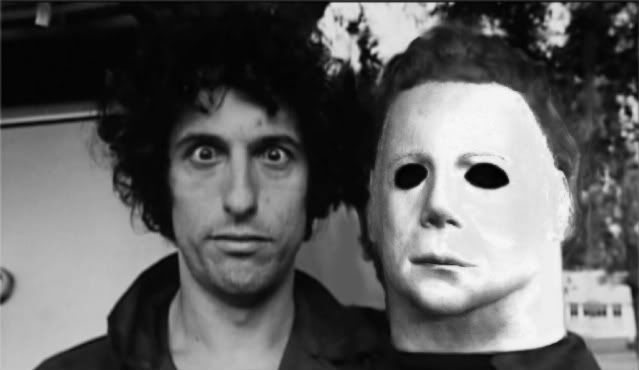 WHEN THIS ARRIVES I WILL BE DEDICATING A GOOD CHUNK OF TIME FOR WORN SHOTS STAY TUNED
TheShape1188 Friday 2/25/2011 at 03:44 PM | 72460
Oh come and let us worship....the HERONick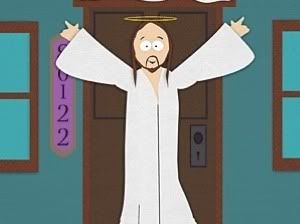 myers n San Diego Friday 2/25/2011 at 04:23 PM | 72463
THANKS NICK!!! APPRECIATE IT

YES LET'S WORSHIP THAT PICK RULES!


TheShape1188 Friday 2/25/2011 at 05:23 PM | 72466
TheShape1188 Friday 2/25/2011 at 05:38 PM | 72467
Nick and JC are just amazing! WOW! Best mask ever!


HBIDFAN4LIFE Friday 2/25/2011 at 05:55 PM | 72470
THANKS BROTHER, I WOULD HAVE TO AGREE WITH YOU ON THAT!

MORE SHOTS TO COME!!

WORN & UNWORN & A VIDEO RECREATION SCENE FROM THE MOVIE!!


TheShape1188 Friday 2/25/2011 at 06:13 PM | 72471
MORE TO COME!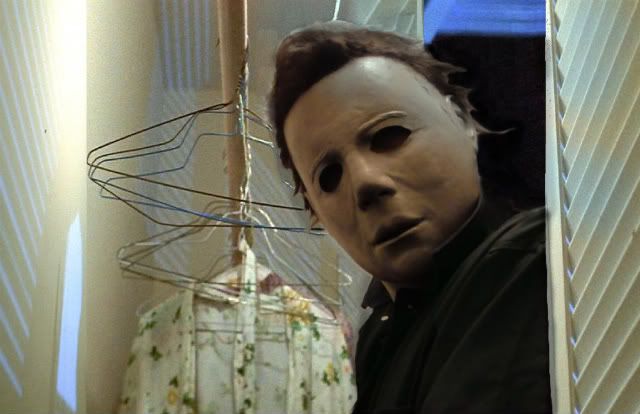 TheShape1188 Saturday 2/26/2011 at 04:15 PM | 72514
That is an amazing copy jimmy.


skutterk Saturday 2/26/2011 at 11:36 PM | 72560
THANKS KENNY REALLY APPRECIATE IT!!
HERE'S SOME MORE SHOTS!!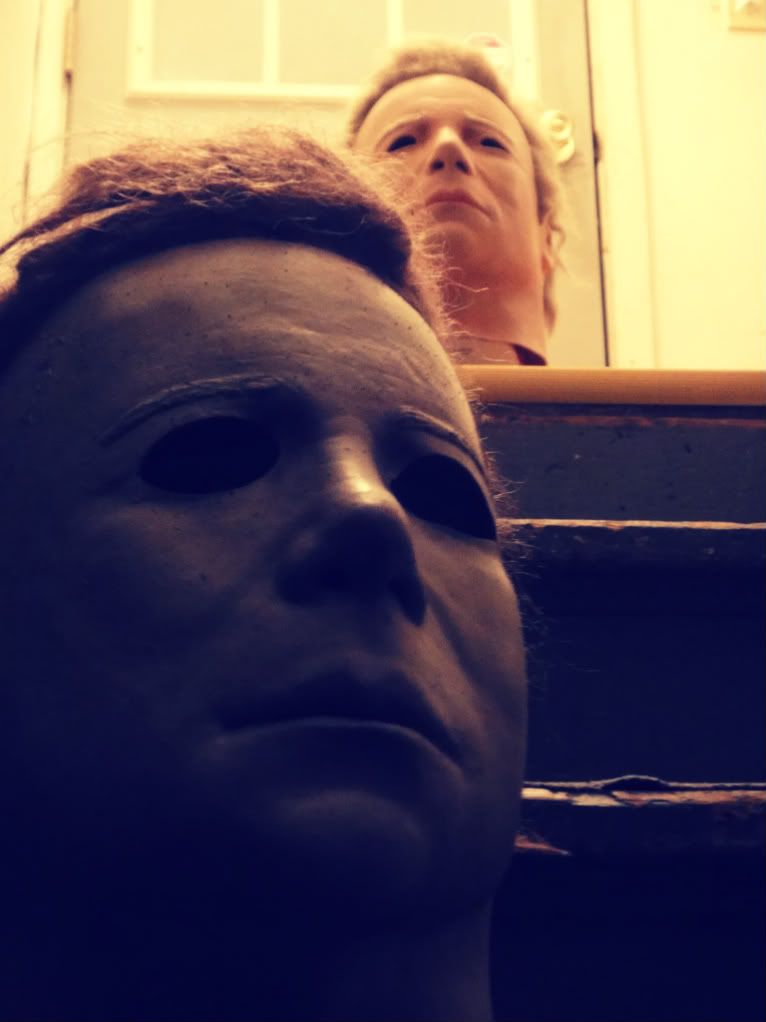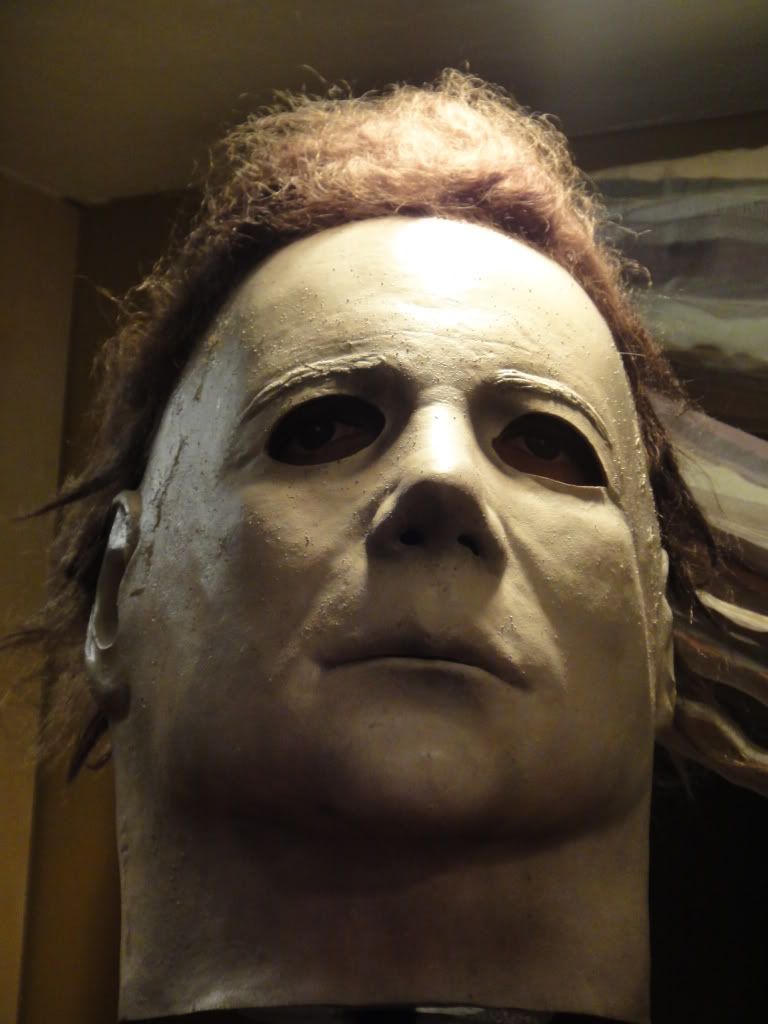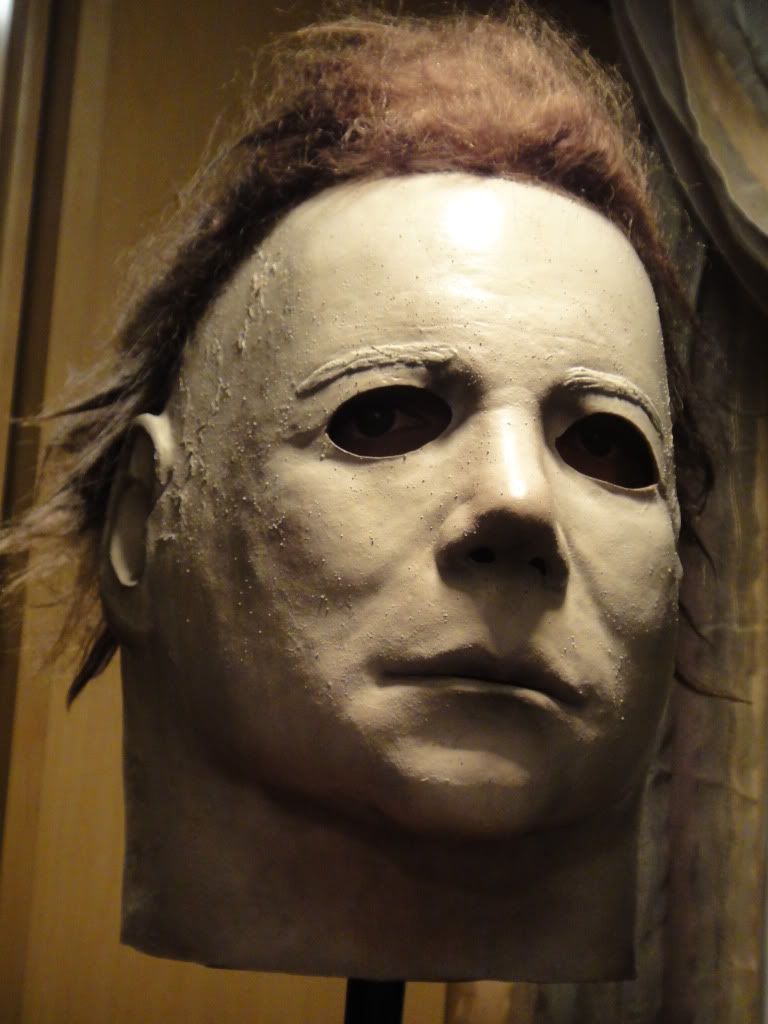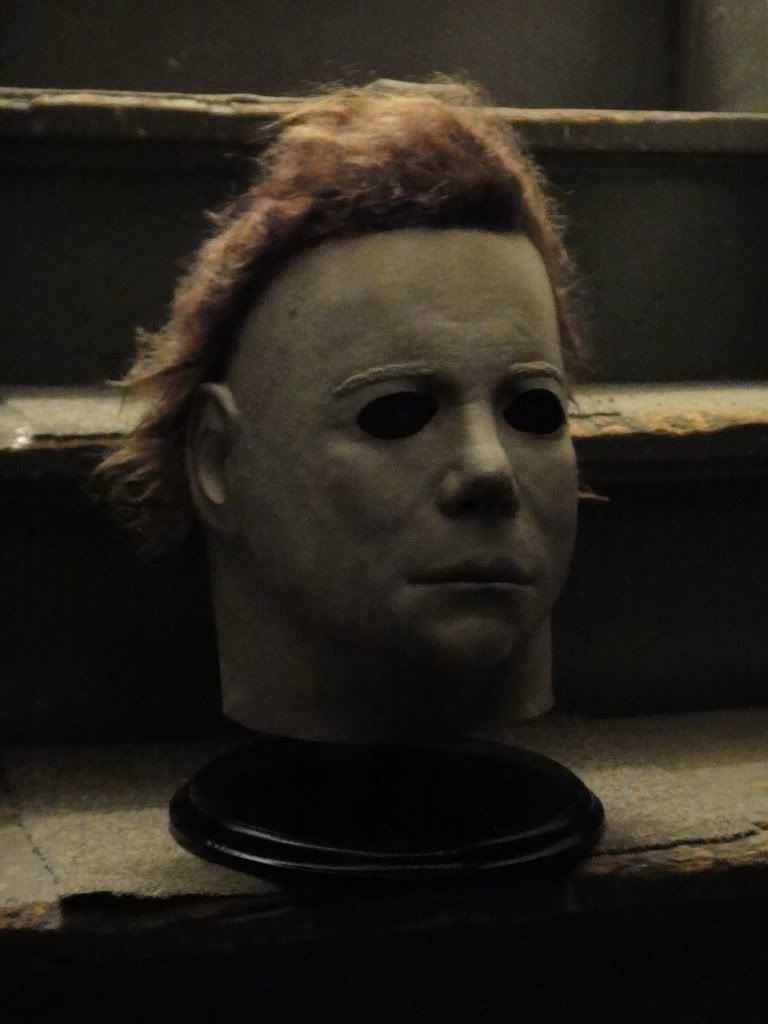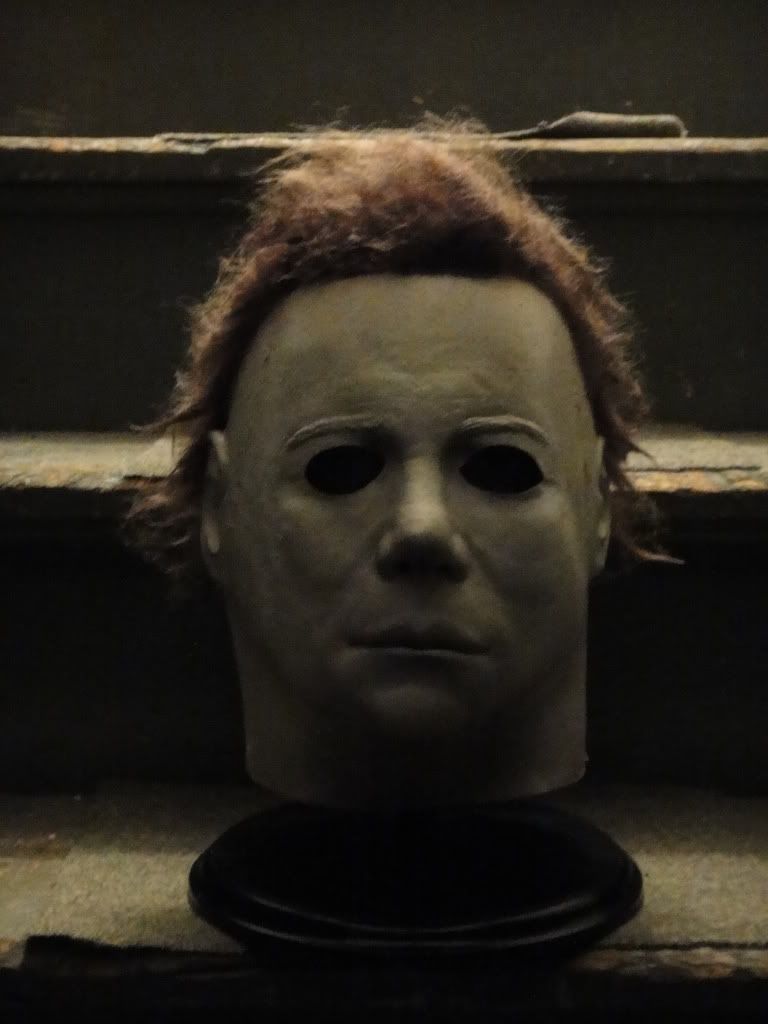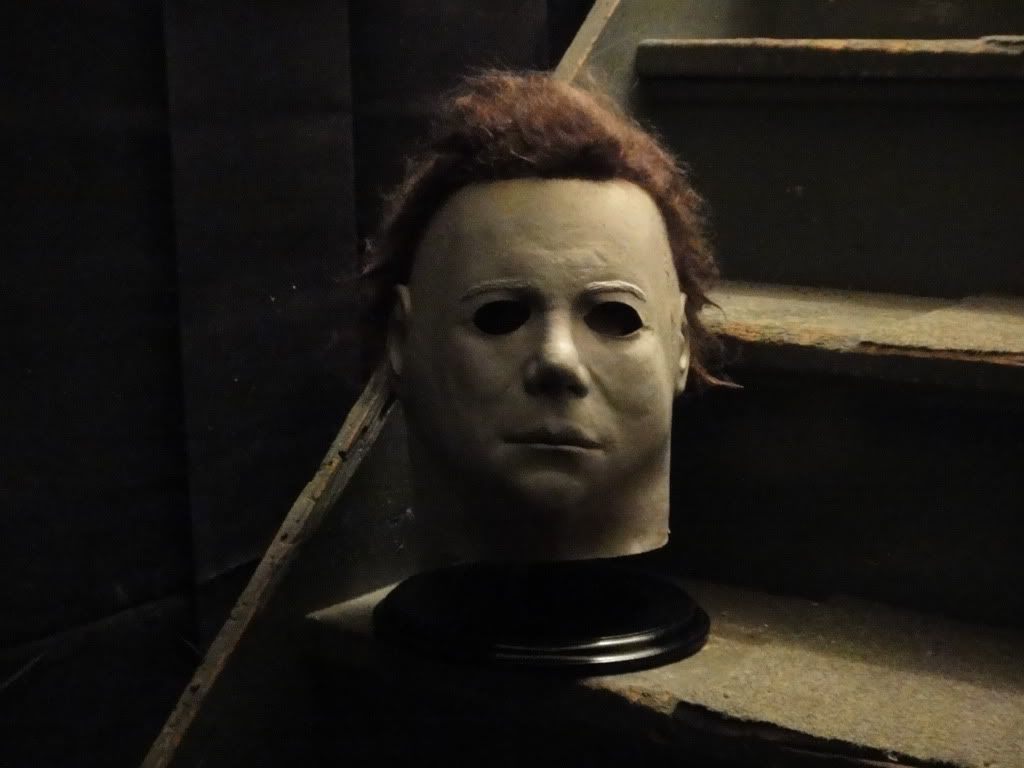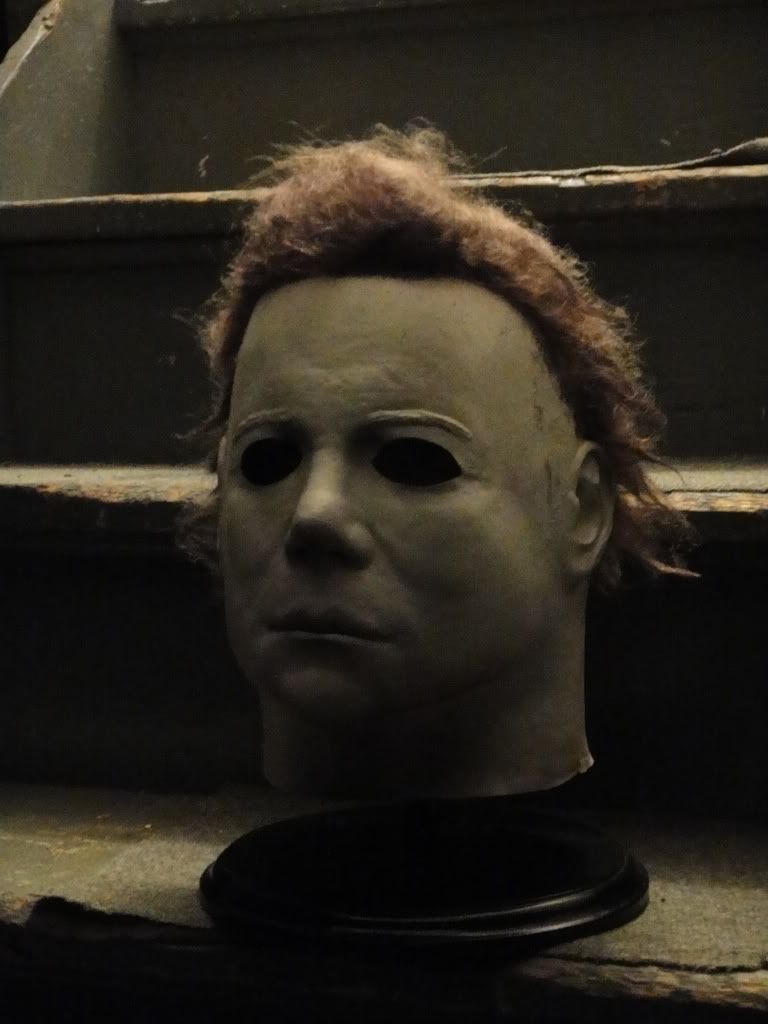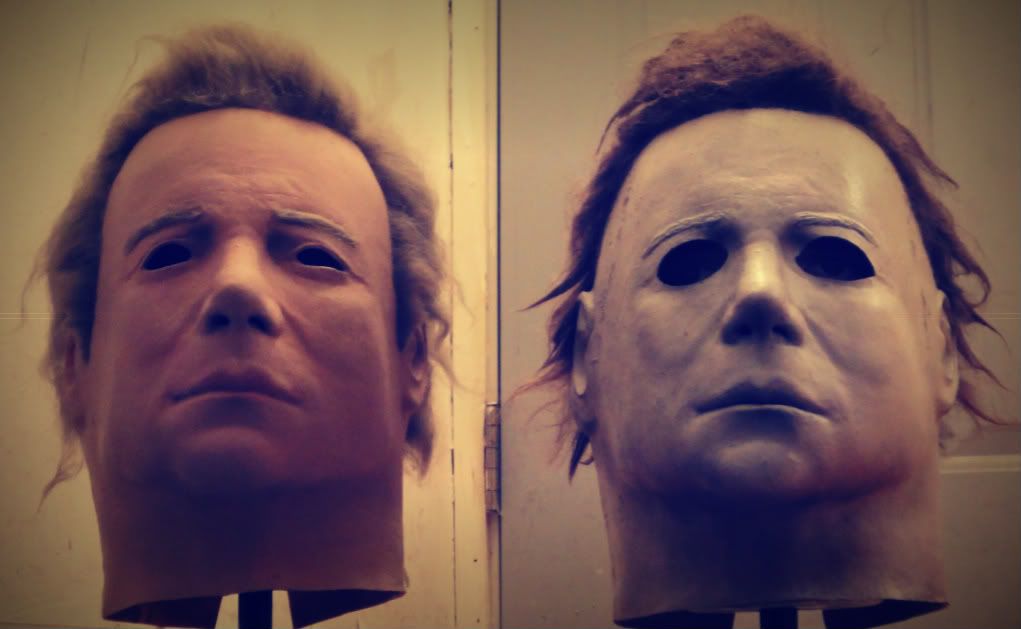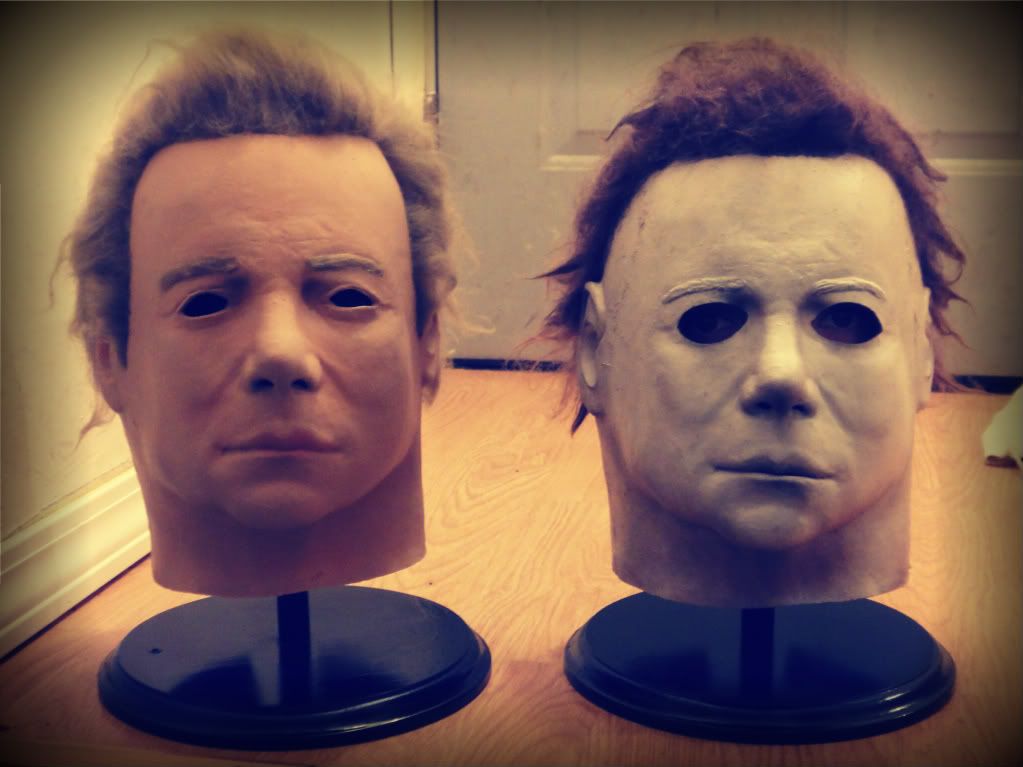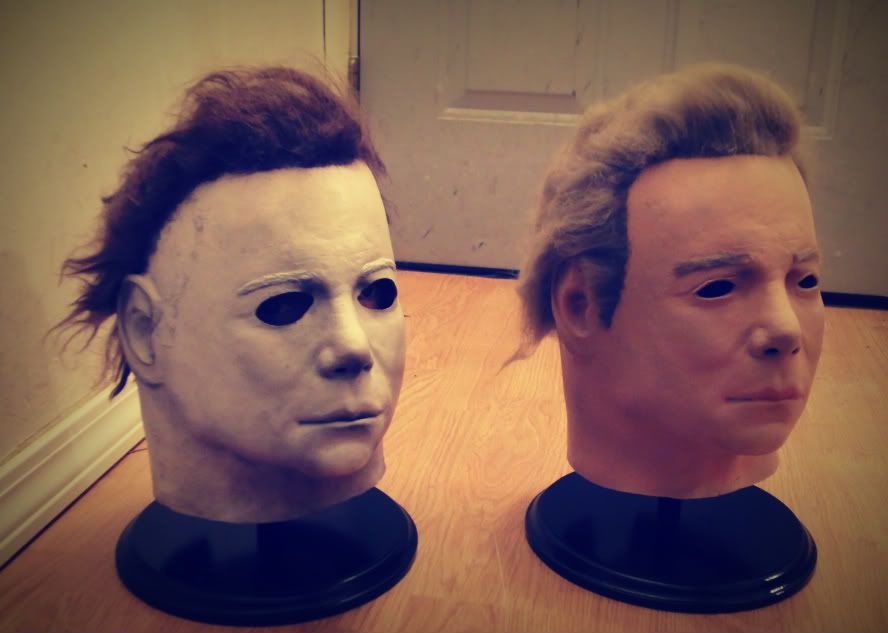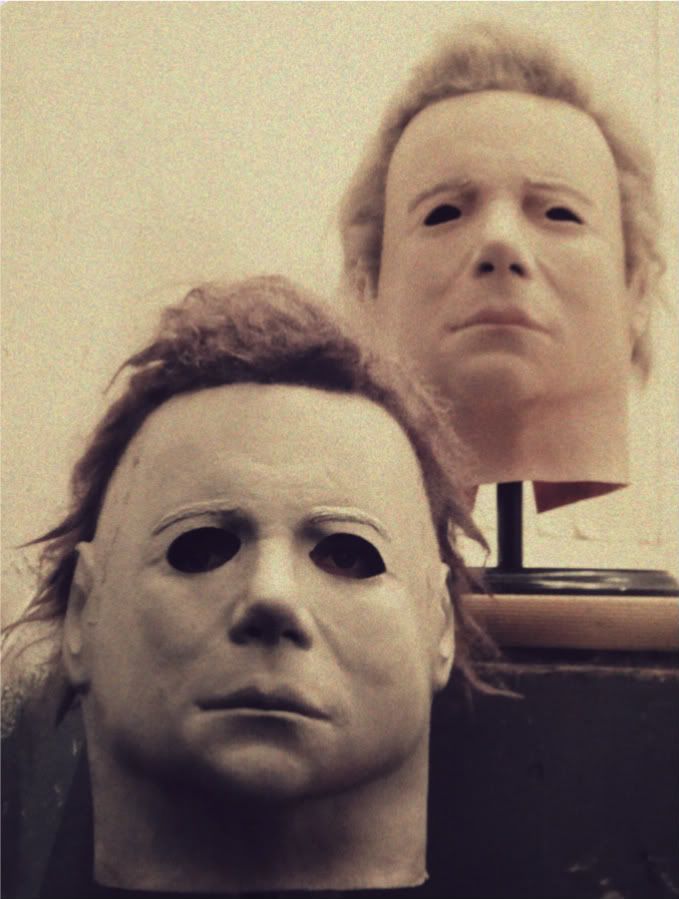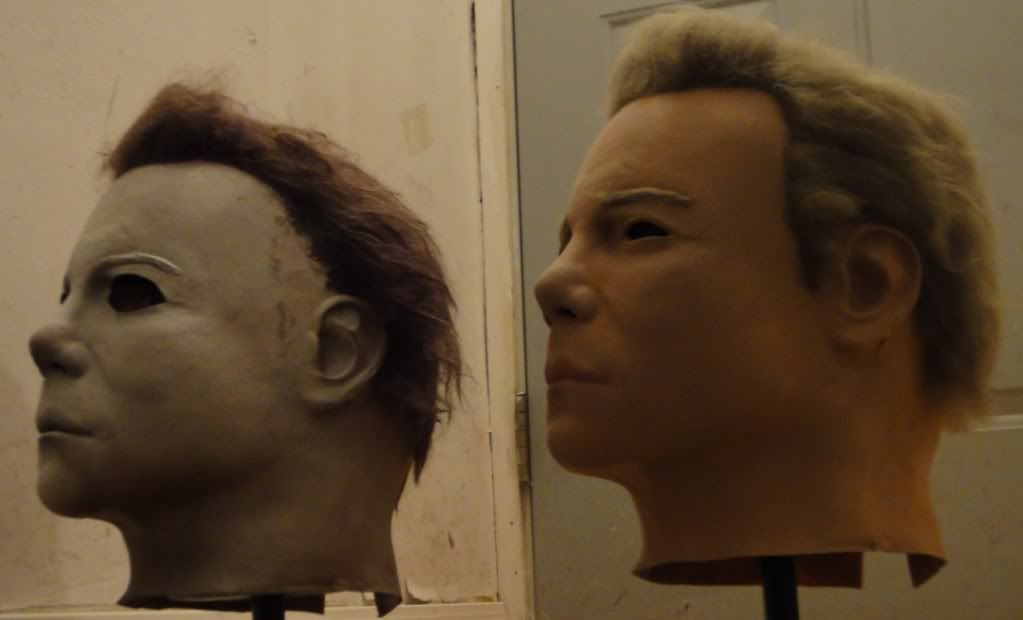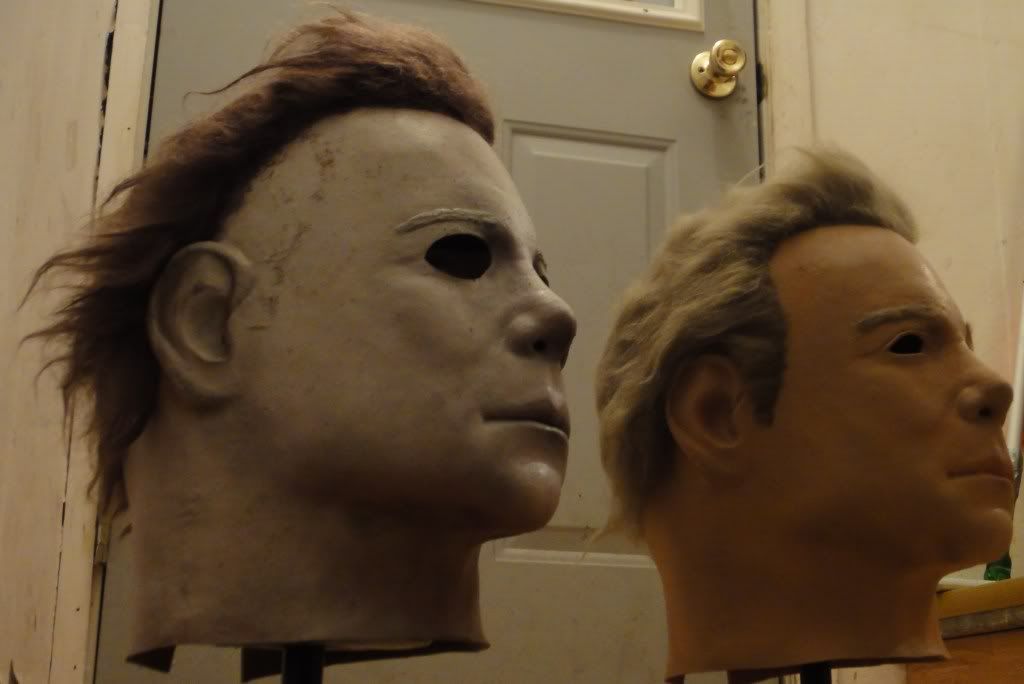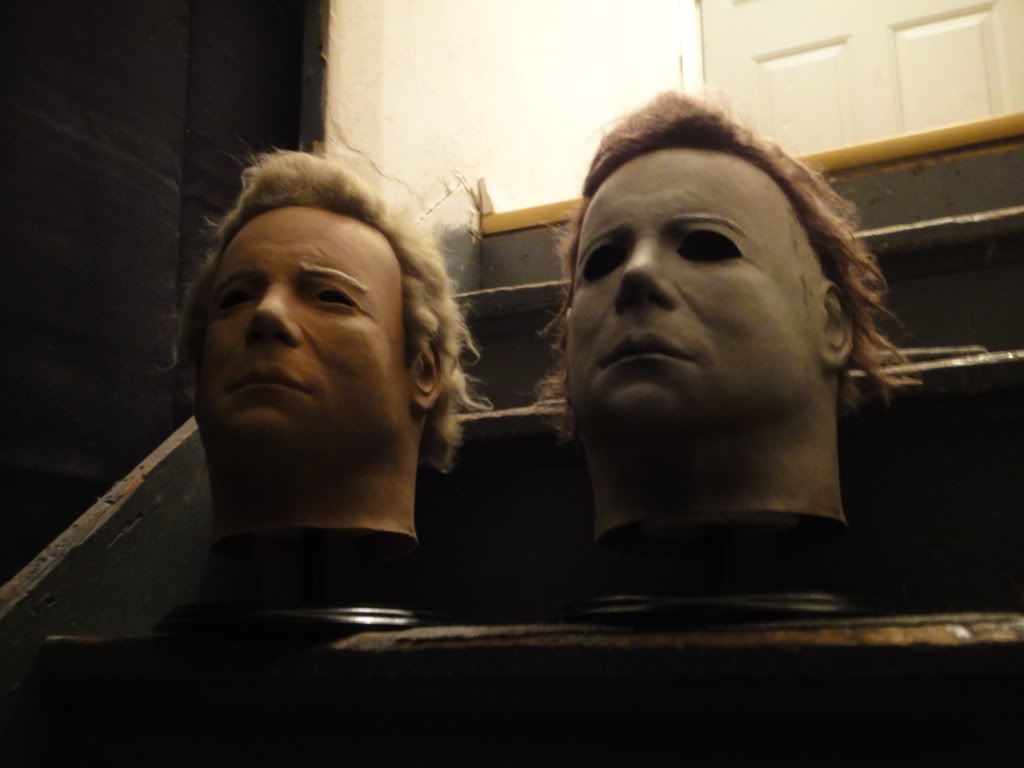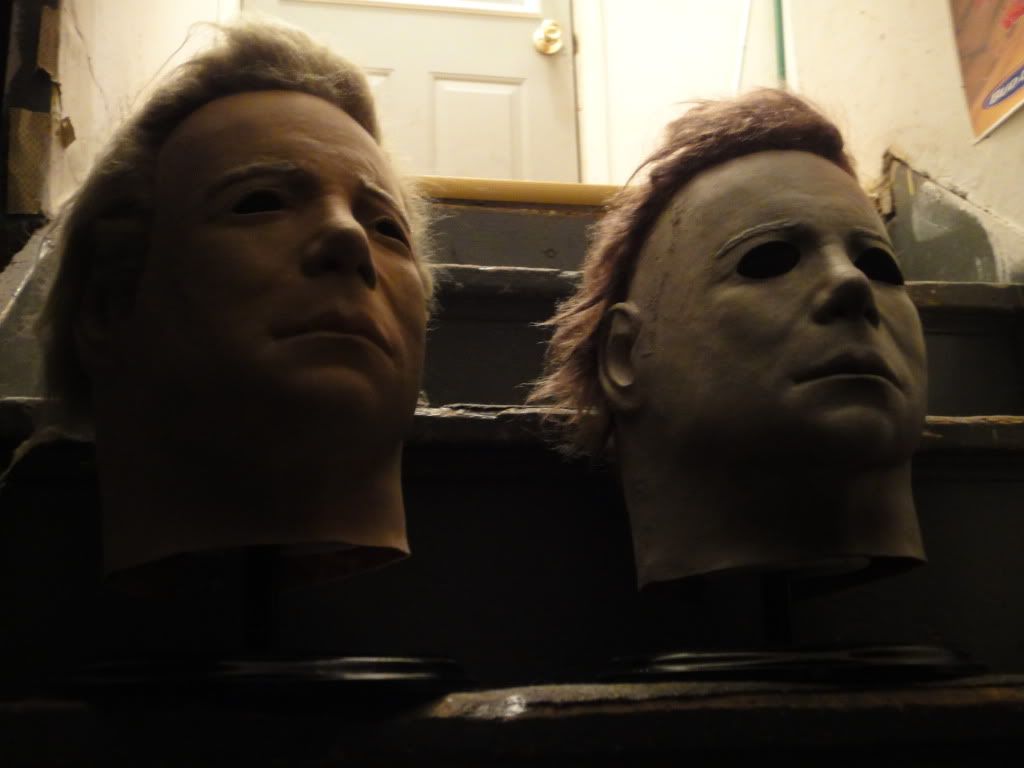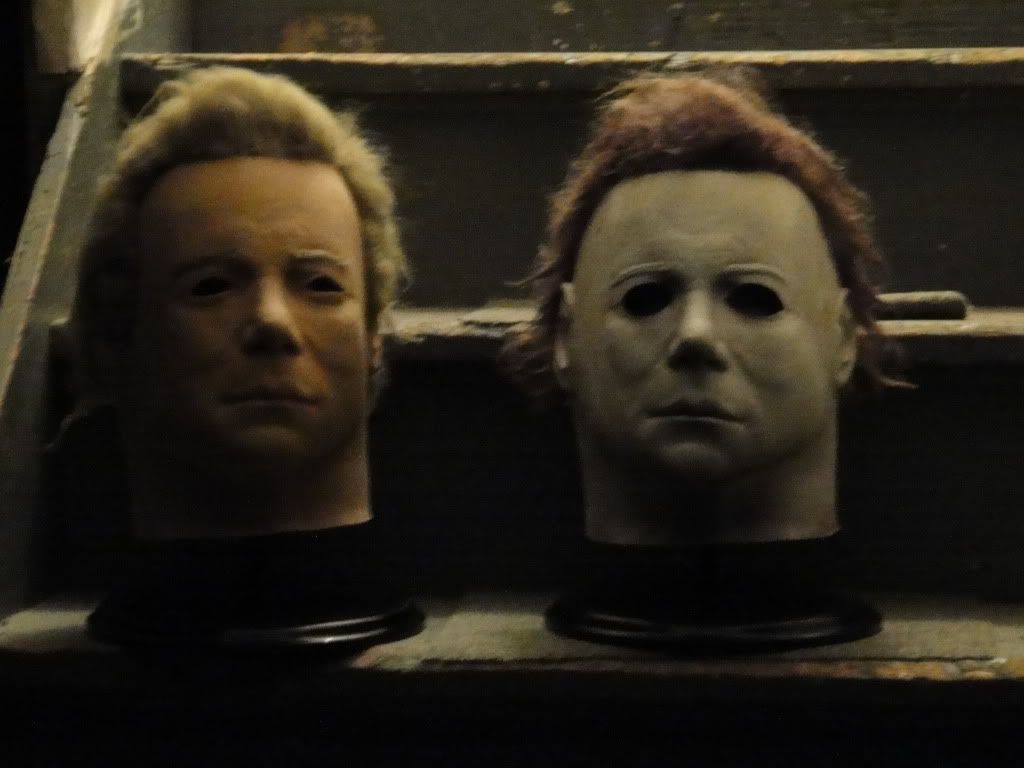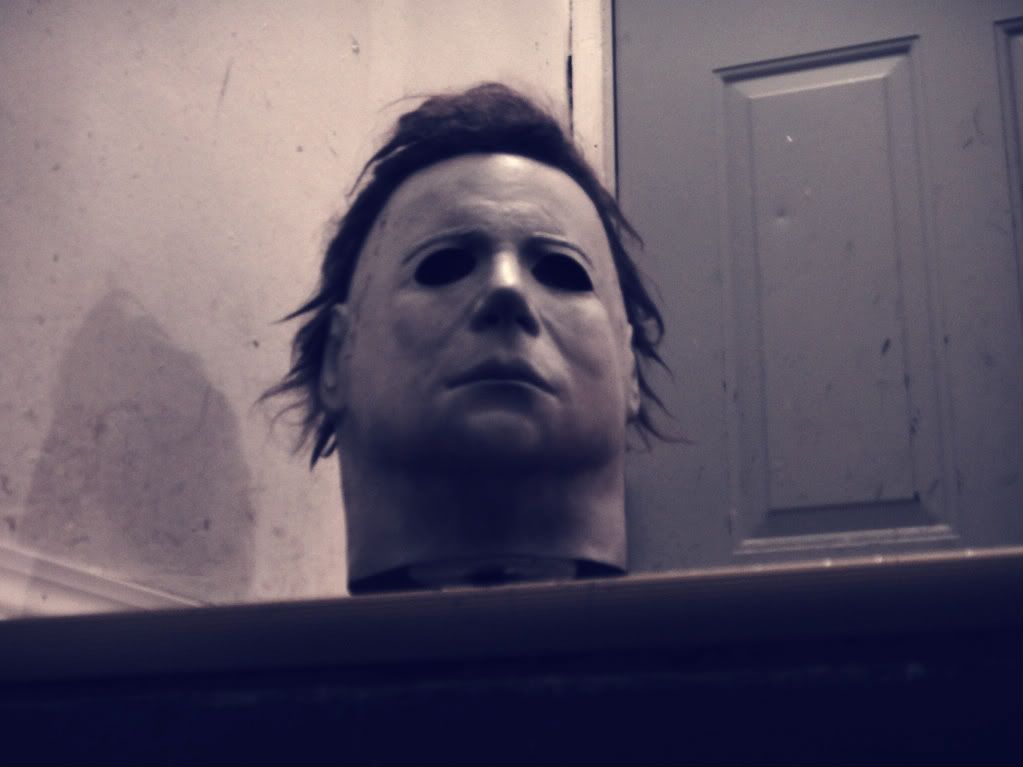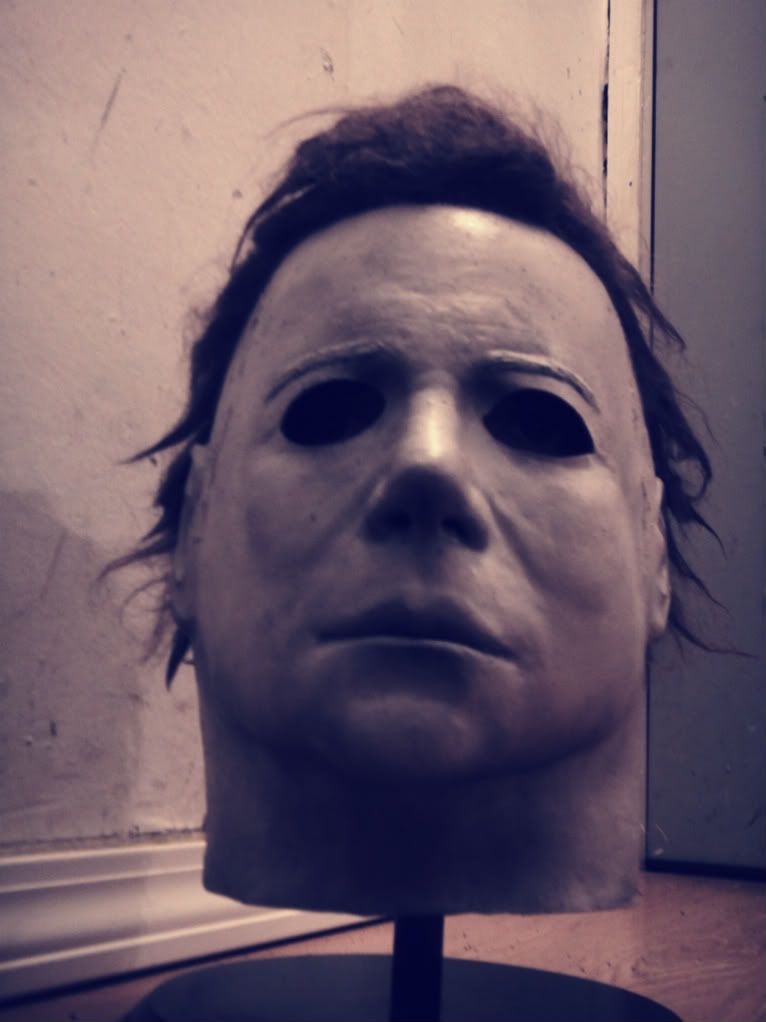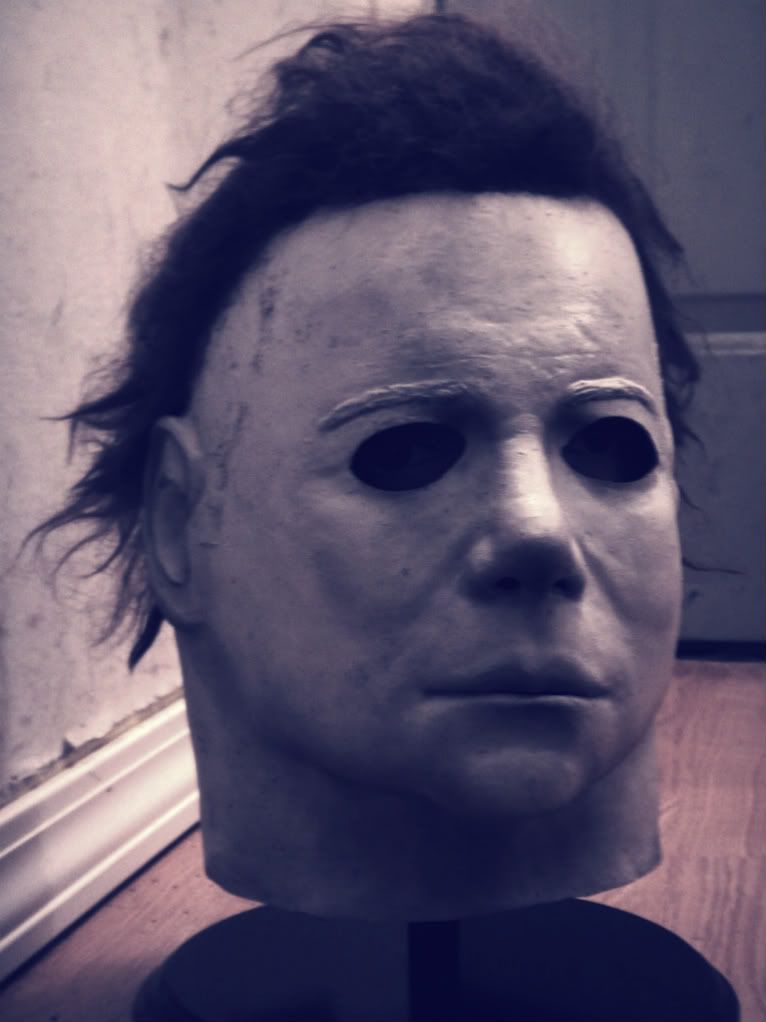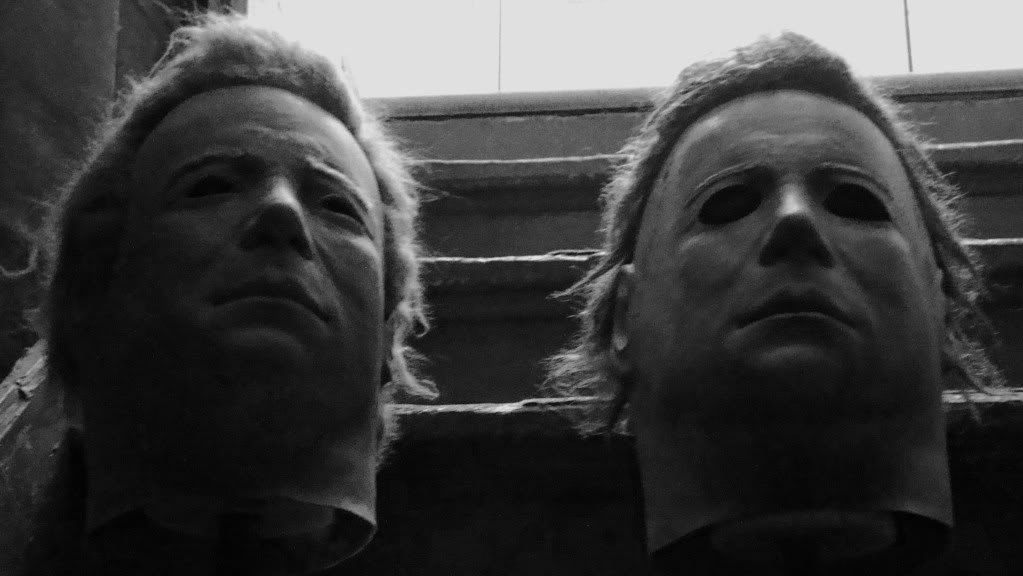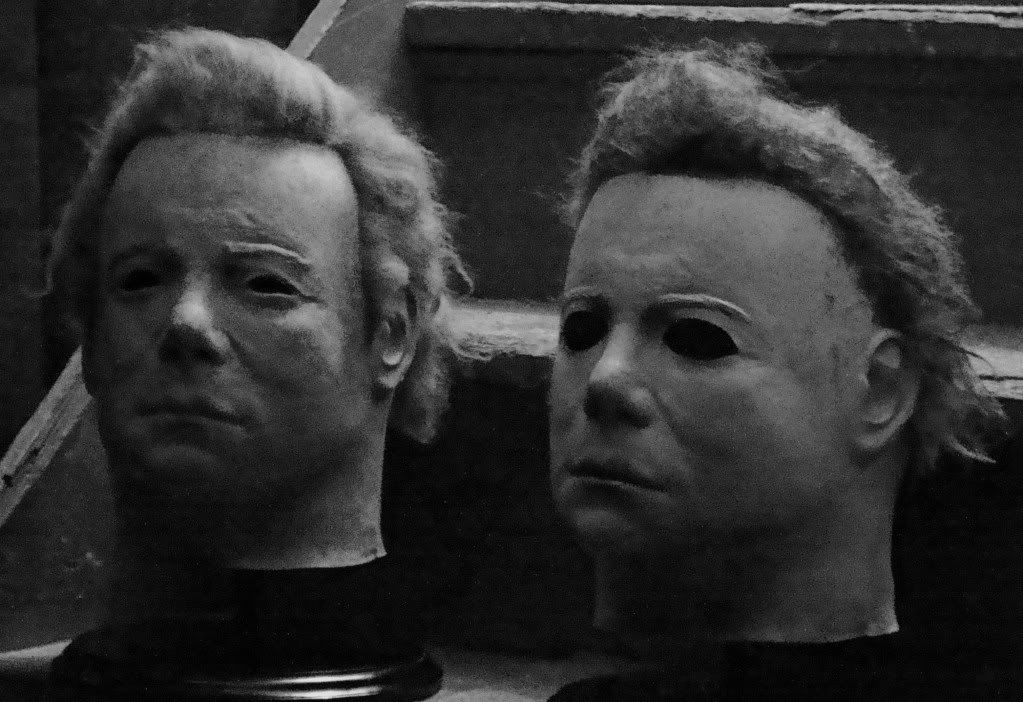 WORN SHOT( MORE BATCHES TO COME!
)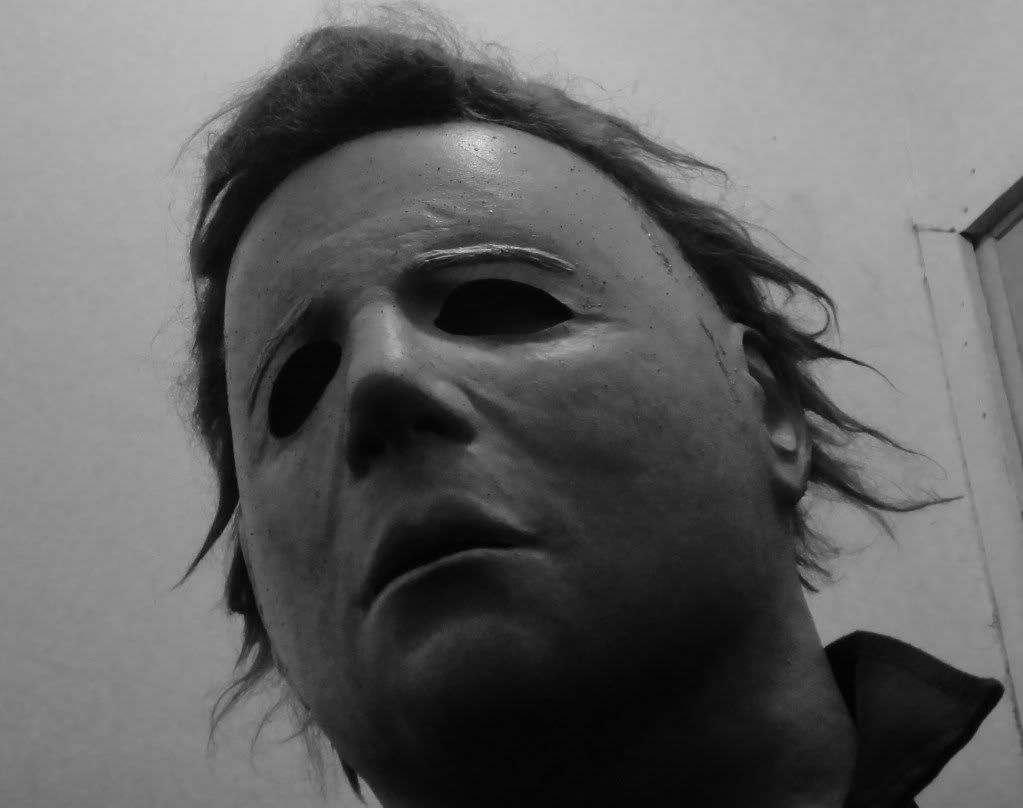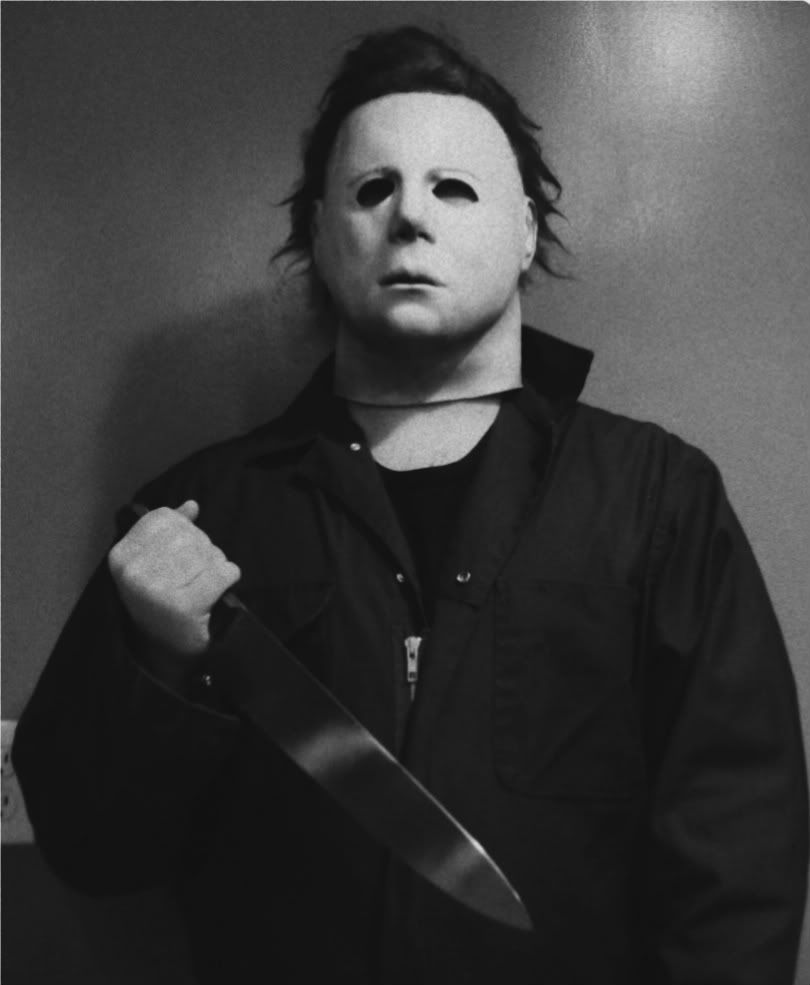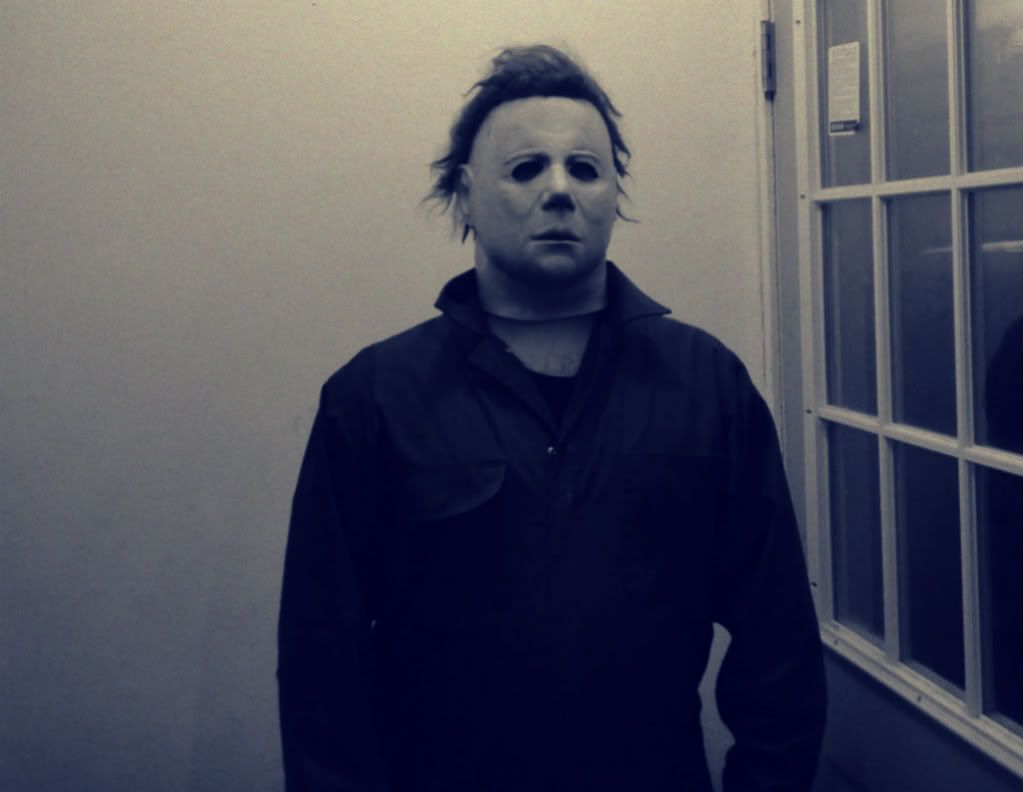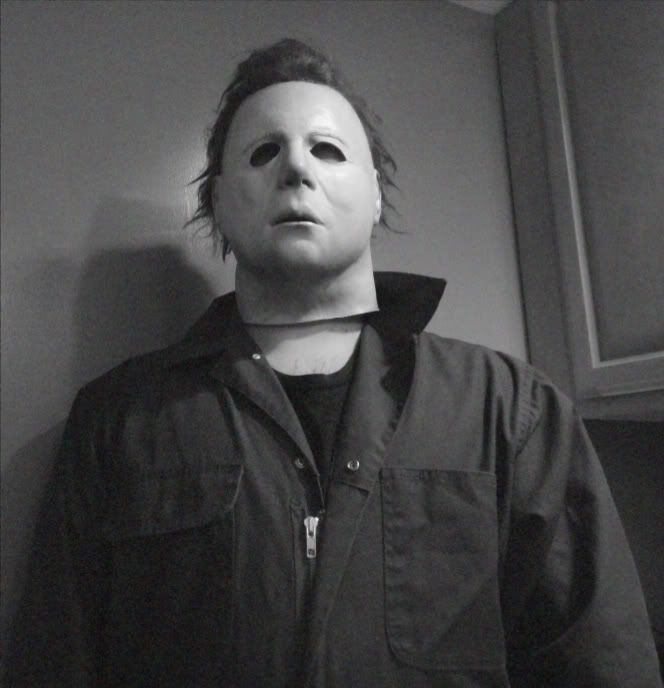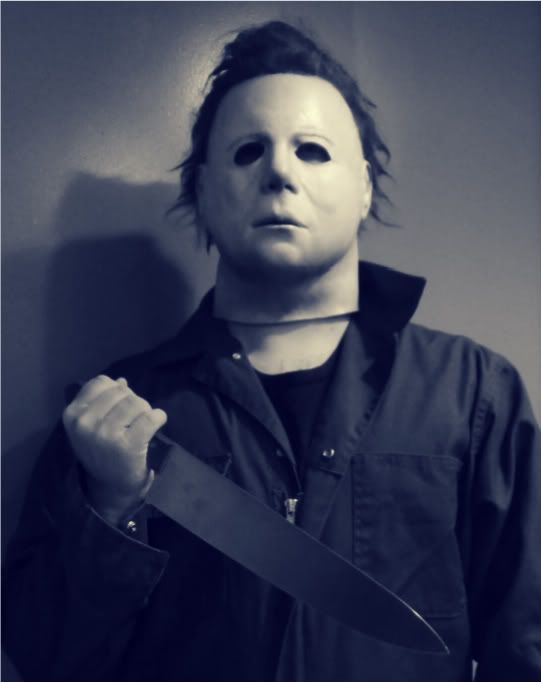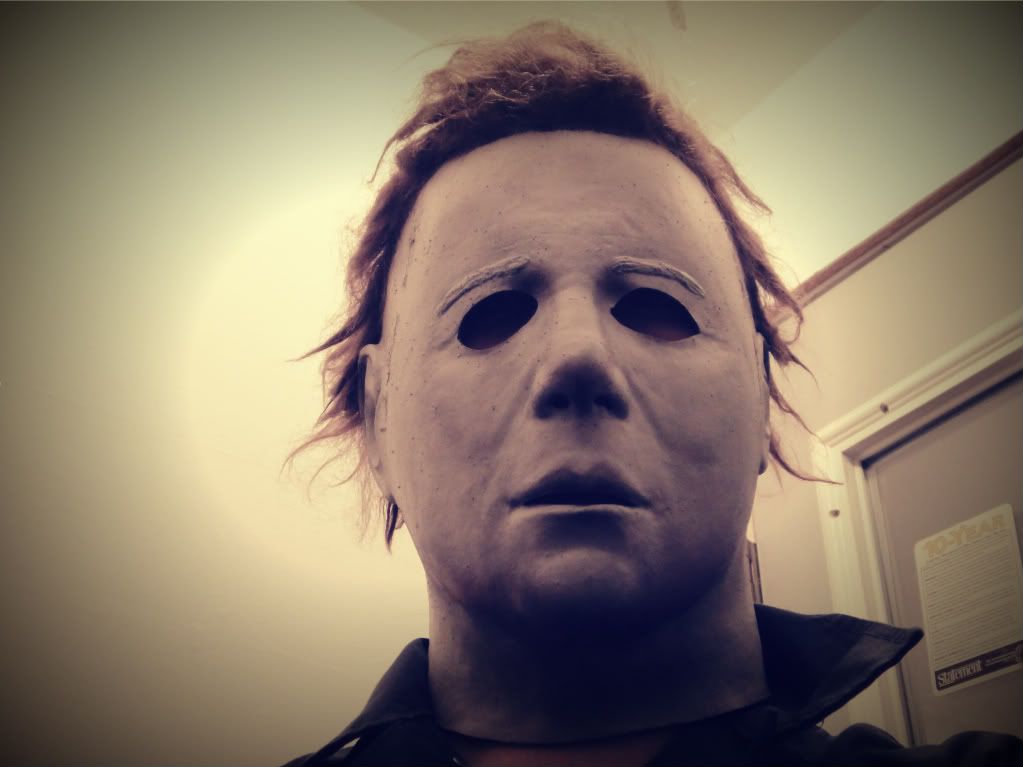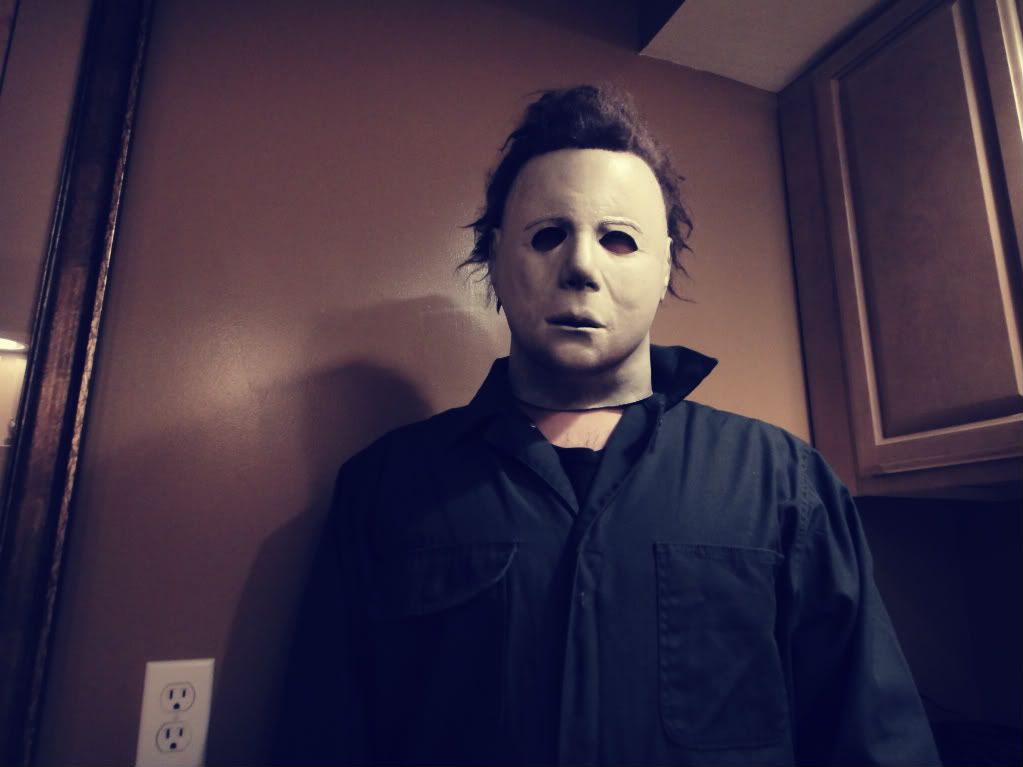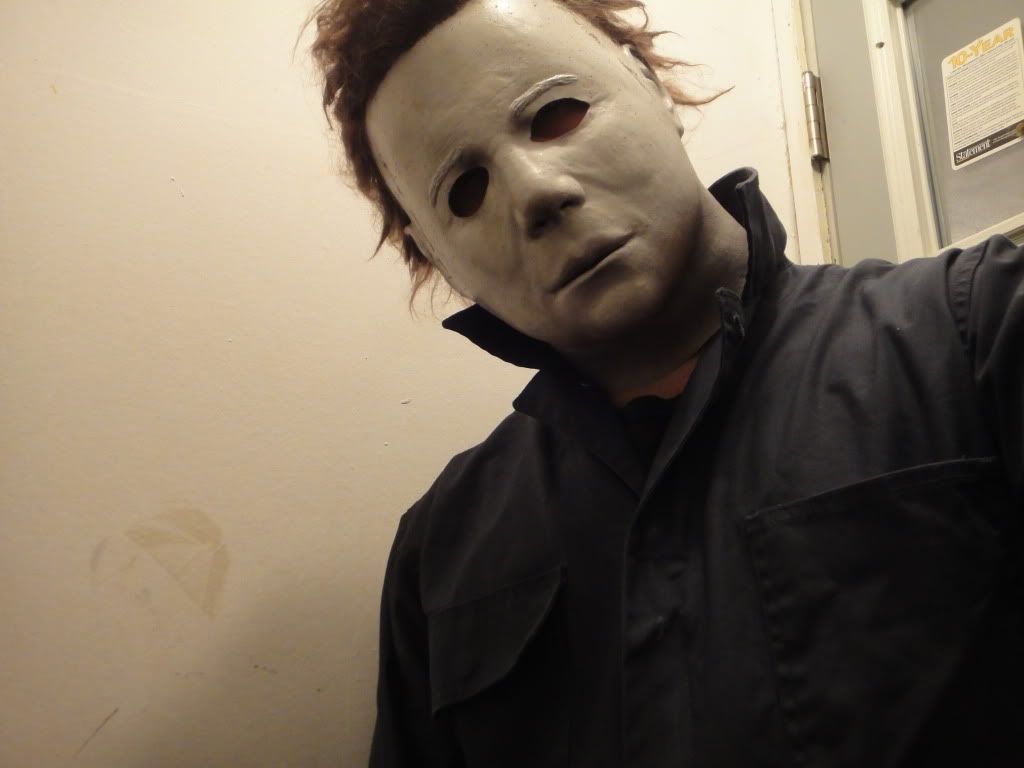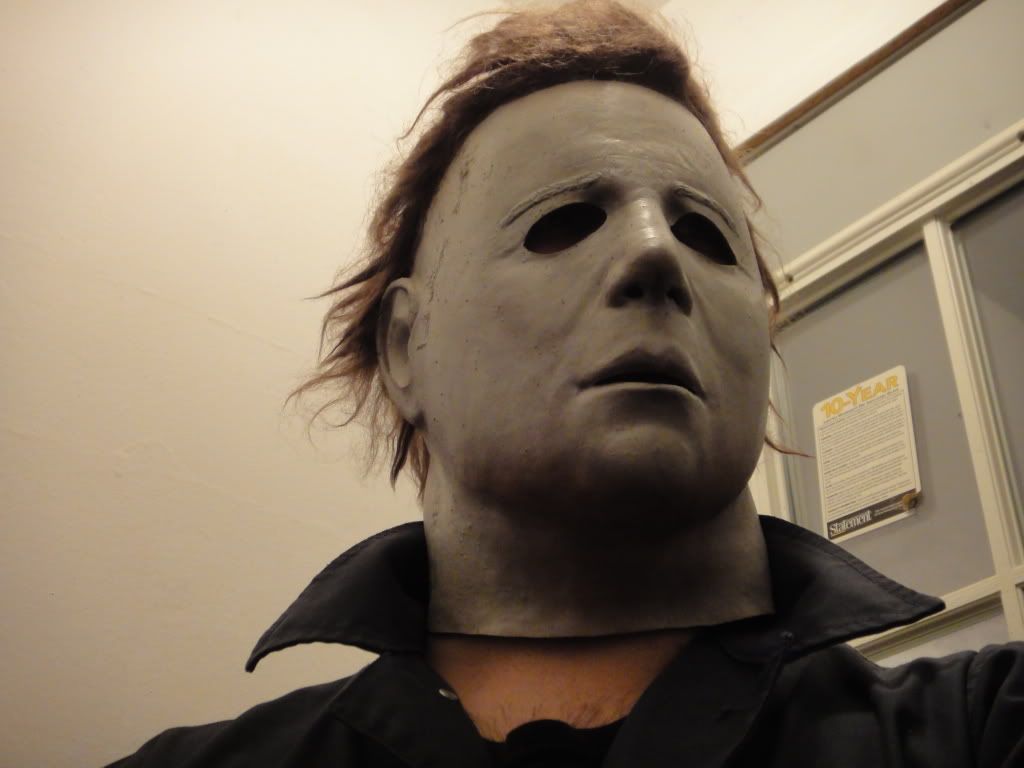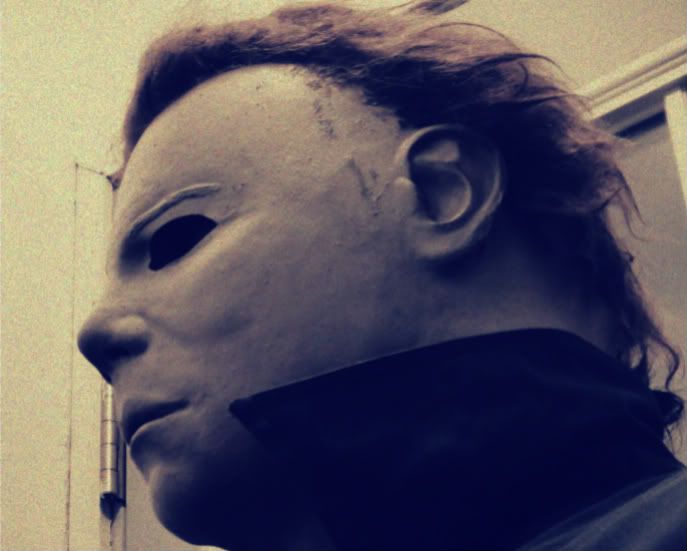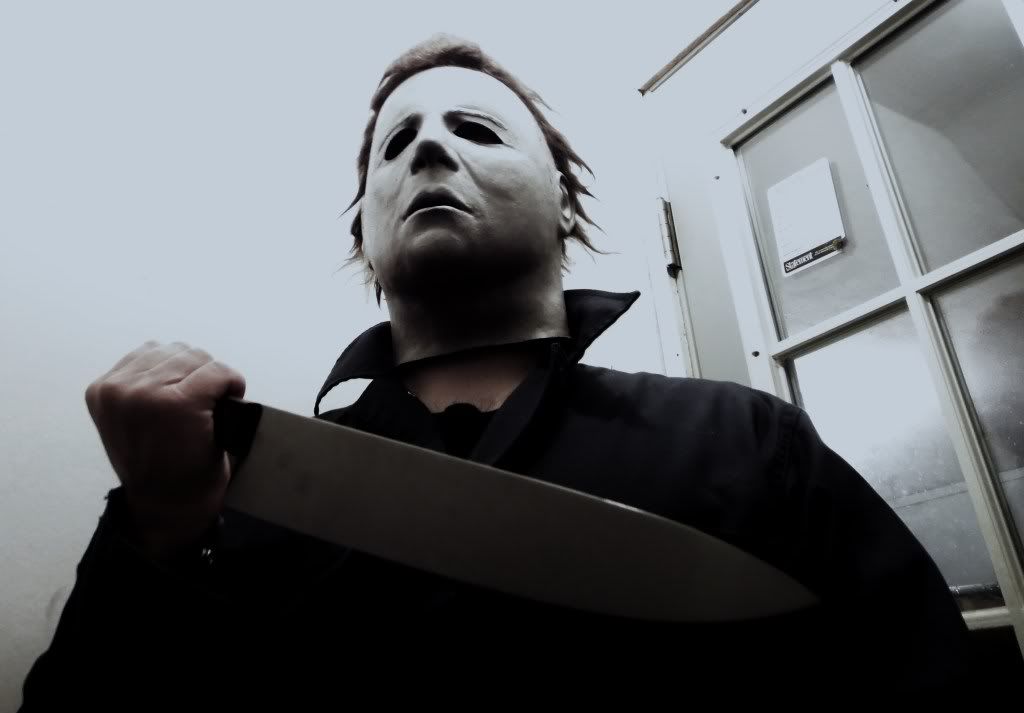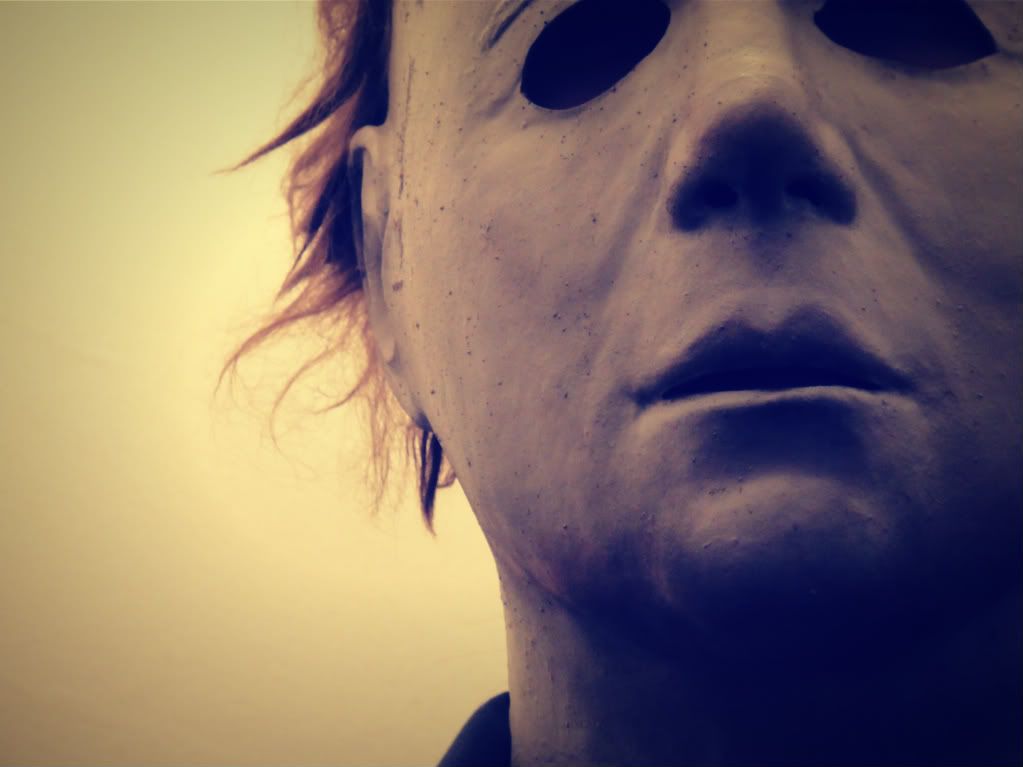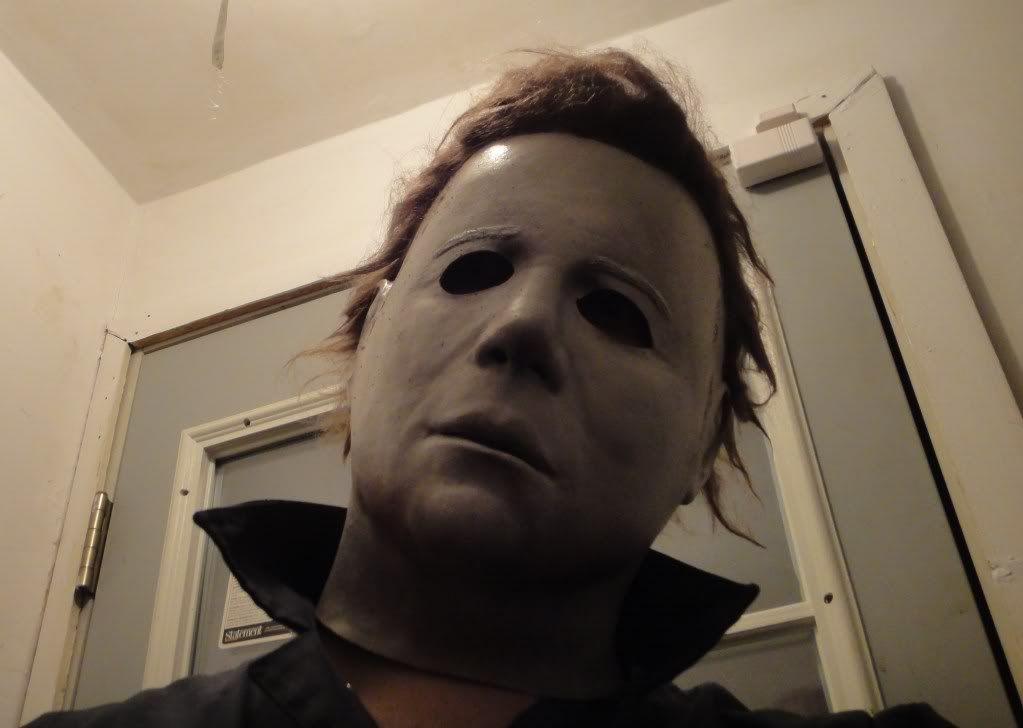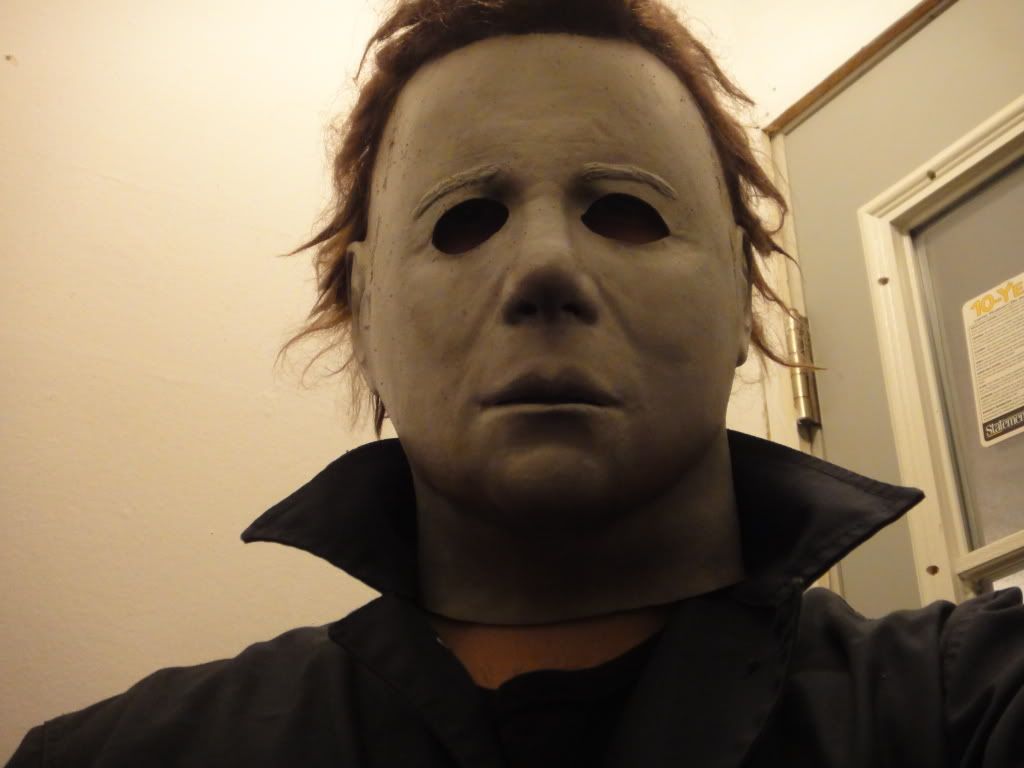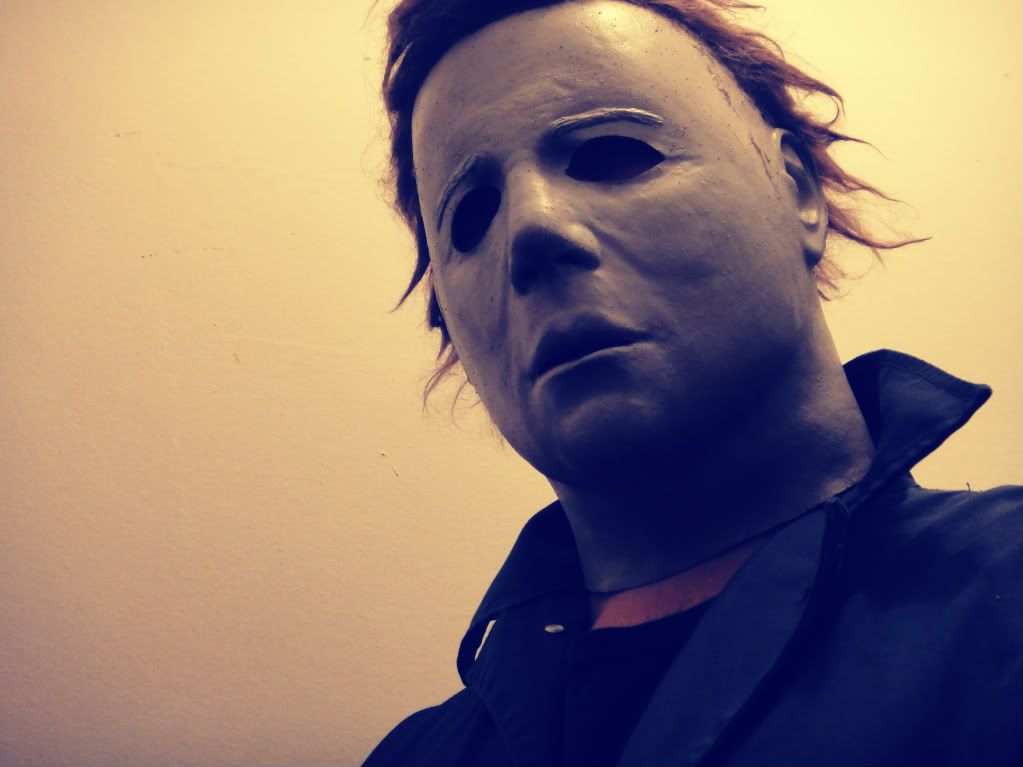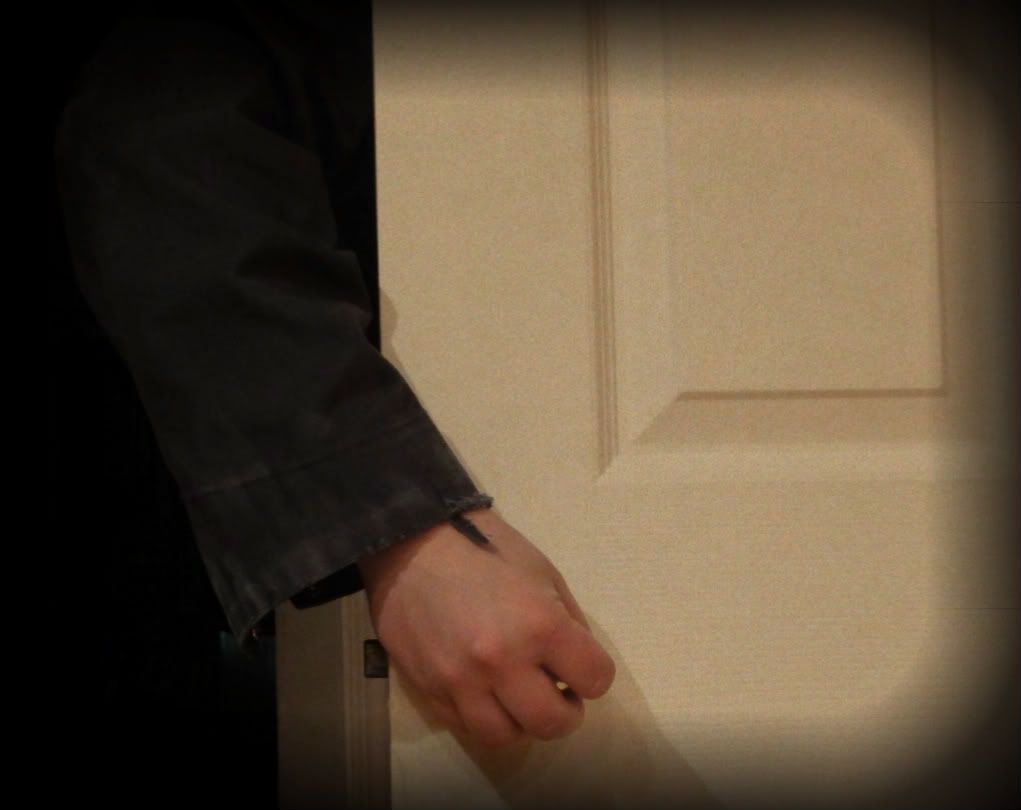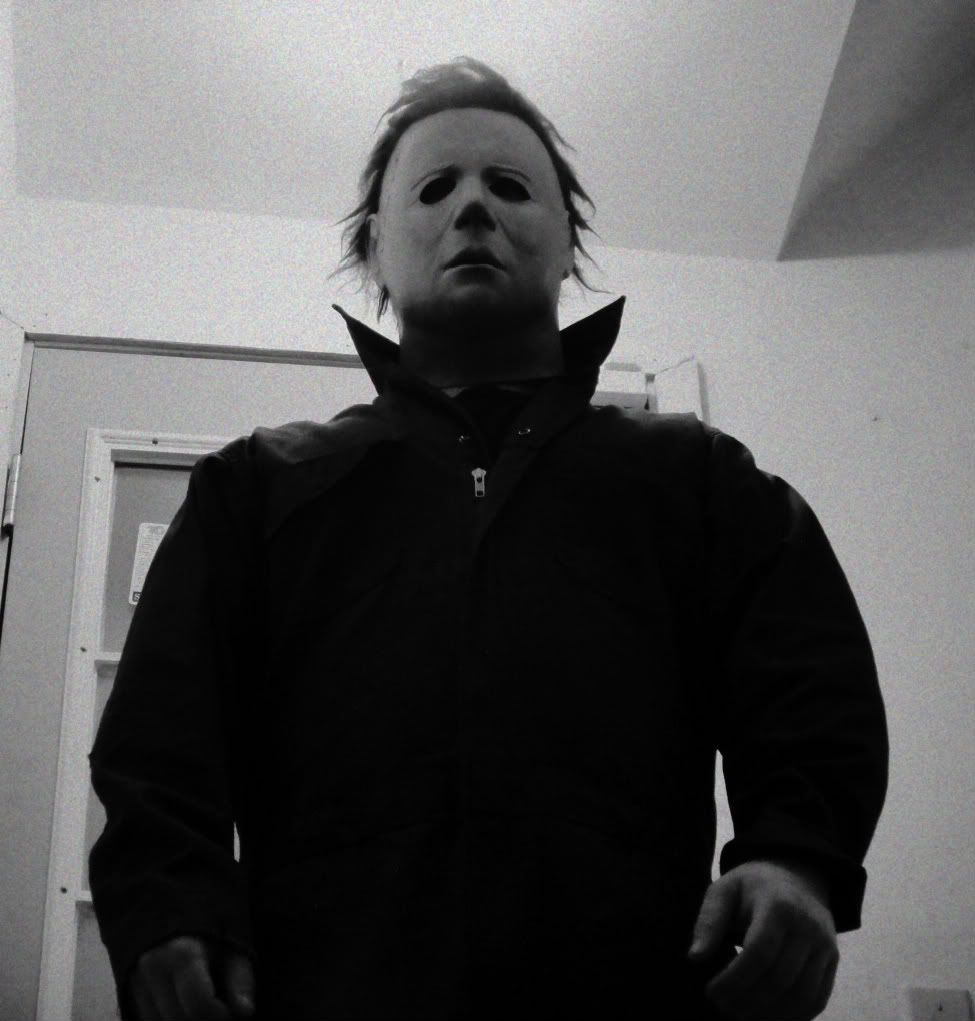 TheShape1188 Sunday 2/27/2011 at 01:59 AM | 72568
I love that mask to death brother. Seeing the Kirk with the Myers by it's de is a thing of beauty. Now I can't wait for mine!!!!!!!!!
Ryn Sunday 2/27/2011 at 02:56 PM | 72587
Awesome pics! Congrats on owning imo the best screen accurate H1 Myers mask I've ever seen!!!
DarthMagnus Sunday 2/27/2011 at 04:39 PM | 72602
TheShape1188 Sunday 2/27/2011 at 07:32 PM | 72612
Awesome mask and very cool video.
cropsy Sunday 2/27/2011 at 08:01 PM | 72619
TheShape1188 Sunday 2/27/2011 at 09:09 PM | 72622
Wow, that is a stunning transformation. I don't think I'll ever get tired of seeing pics of it. Bring on the video!
Ramonesome Sunday 2/27/2011 at 10:40 PM | 72626
THANKS MAN MUCH APPREICATED!

VERY GOOD TO SEE YOU OVER HERE!

TAKE CARE

JIM
TheShape1188 Sunday 2/27/2011 at 10:55 PM | 72628
WOW!!!!! congrats on the super-score. Its one of the best Ive ever laid eyes on man, soooo accurate!!!
ny ghoul Monday 2/28/2011 at 03:14 AM | 72650
THANKS BROTHER! I AGREE THIS IS THE MOST ACCURATE H1 I HAVE OR HAVE LAID MY HANDS ON!!
TheShape1188 Monday 2/28/2011 at 04:54 AM | 72662
Dude I have to have one of these. Can you fill me in on the details of how to aqquire one. It would be greatly appreciated.
DarthMagnus Monday 2/28/2011 at 07:40 PM | 72686
THE 75K KIRK IS MADE BY NAG (NIKOLAS ART GALLERY, SCULPTOR FROM GREECE)

ZE : 23.4 -24 INCHES

MEDIUM THIN PULL

FINISHED MASKS ARE: 275-375$ DEPENDING ON FINISHING AND HAIR TYPE.

BLANKS ARE 200$

THE WAIT TIME IS 2 MONTHS.

I BOUGHT 2 KIRKS DIRECTLY FROM NICK IN GREECE & SENT ONE TO JAMES CARTER FOR CONVERON INTO A H1 MYERS VERON.HIS PRICES ARE BASED ON HOW MUCH WORK YOU WANT TO BE DONE. JAMES IS OVERLY FAIR WITH HIS PRICES & HIS WORK, AS YOU CAN SEE HE IS THE BEST IN THE BUNESS. HANDS DOWN. HIS WAIT TIME MIGHT BE A LITTLE BIT LONGER THAN WHAT YOU WANT TO WAIT, BUT IT IS WORTH IT. I HAVE 4 MASK DONE BY JAMES & EVERY ONE IS AMAZING. JAMES DOES THE MOST ACCURATE WORK YOUR GOING TO GET COMPARED TO ACTUALLY OWNING THE MOVIE MASK.

HOPE THIS HELP & LET ME KNOW IF YOU NEED ANY MORE INFO

TAKE CARE & THANKS FOR THE SUPPORT~

JIM


TheShape1188 Monday 2/28/2011 at 09:51 PM | 72693
Thanks for all that info Jim! Could you pm the contact info for both guys and what veron I should get from Nick to send to James. Also the details I should ask James for once I send it out. Or should I just mention I want it exactly like Jims? Thanks again for taking the time out to reply!
DarthMagnus Monday 2/28/2011 at 10:38 PM | 72694
I will shoot you the contact info of Nick's email, James & Nick are both members of myers.net, I did my transaction & communication through pm.

You can either order a blank from Nick to send to James directly, or order a finished Kirk sent to you from Nick. You want a myers I'm guesng? or are you planing on getting one of each? Nick may not be fond of selling a blank due to recasting worrying, nce he does not know you. If thats the case I would just order a finished Kirk & then send it to James yourself. Worst case scenario. As for asking James, yea, you can say I want it like Jims

, or show him a pic of my or something he's done in the past and he'll make it look sweet.
TheShape1188 Tuesday 3/01/2011 at 02:26 PM | 72735
75K.....ENOUGH SAID.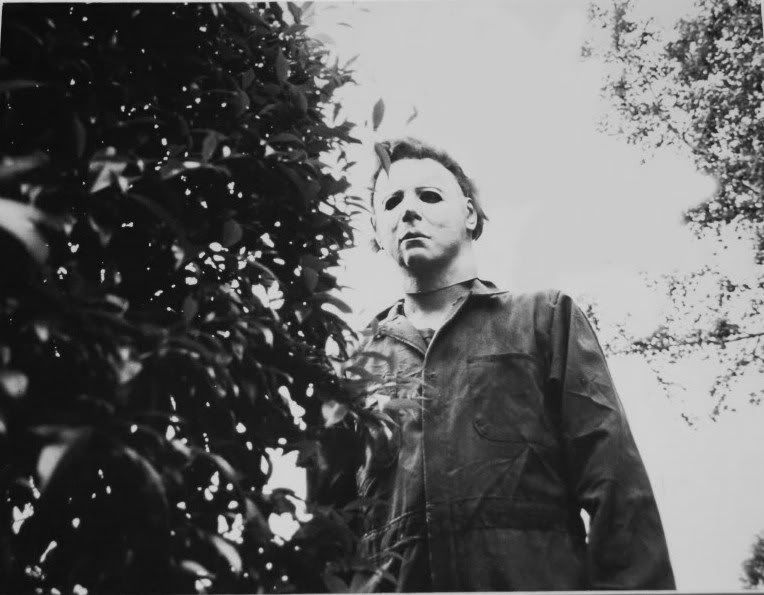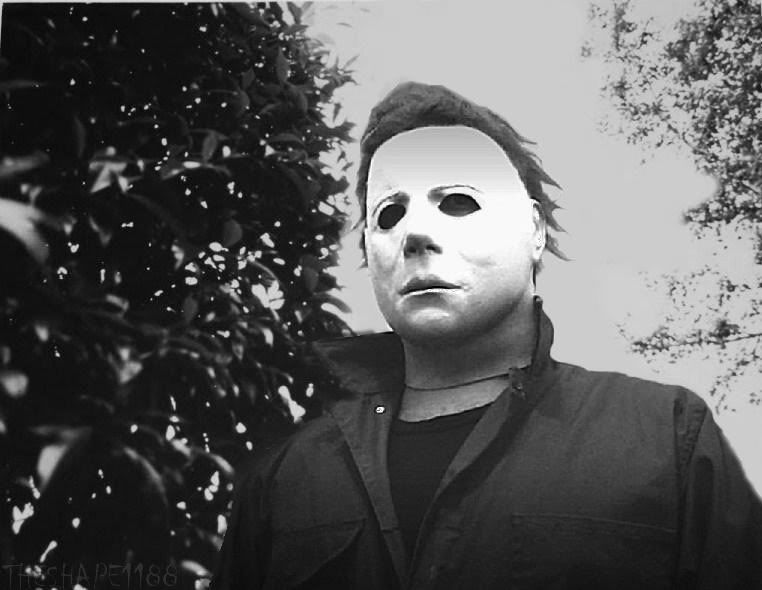 TheShape1188 Wednesday 3/02/2011 at 08:54 PM | 72832
SKEME KOS Sunday 3/06/2011 at 07:31 AM | 73076
THANKS BROTHER!

I DO BELIEVE WE HAVE ACHIEVED PERFECTION FOR THE H1 & H2 HERO.

75K CONVERTED BY JAMES CARTER, GAME OVER. DONE. ALL SHE WROTE.
TheShape1188 Sunday 3/06/2011 at 02:08 PM | 73084
That's sweet I got a mad man 78 that I got blank and did myself, but it fails in comparison to yours.
Stilesp1985 Monday 3/07/2011 at 06:20 AM | 73130
THANKS BROTHER! REALLY APPRECIATE!!


TheShape1188 Tuesday 3/08/2011 at 03:42 AM | 73176
Could you please PM the contact info of both James & Nick? Thanks in advance bro.
SKEME KOS Sunday 3/13/2011 at 12:35 PM | 73347
RAGINGDEMON500 Friday 3/18/2011 at 11:33 AM | 73559
TheShape1188 Monday 3/21/2011 at 01:20 PM | 73661
Excellent and awesome at the same time! Are they for sale somewhere?
Remcogl Monday 5/09/2011 at 09:47 PM | 75741