Hey BIDITES!
I am BACK FROM MONSTER MANIA 17!!!
This weekend was absolutey amazing & very surreal for me. Meeting Nick Castle & Tommy Lee Wallace was dream come true.Nick & Tommy were overly appreciative of all the fans who came out in support & embraced our love for the film. Also, our obseson with the infamous "white" mask :mrgreen: I met up with some really cool members here on the boards & had a great time taking shots, talking about myers, and just hanging
:drinkers:Thanks to Randy, Matt,Fahad, Curtis, my boy, Ryan, Bob, Matt L., Sam, Mike,Jim, & everyone else who was there. I really have to thank my girl Allison for taking all of these great pics.I apologize in advance over the amount
of pics in the thread. I took over 1,100 pictures an 23 videos throughout the entire weekend. There are Videos to come once they are converted & uploaded. Stay tuned & thank you for looking MANY VIDEOS TO COME!!!
(INCLUDING THE REVEALED COLOR OF THE COVERALLS!!
:shock:
:wink: )
Hope you enjoy
:drinkers:
Take care,
Jim>>>>>>>>>>>>>>>>>C A U T I O N<<<<<<<<<<<<<<<<<<<<
>>>>>>>>>>>> EXTREMELY PIC HEAVY<<<<<<<<<<<<<<<<<<<Pics Are in the order of the Weekend
Had to grab a bite to eat before heading to Cherry Hill
:wink:
In the room with Alli & the fleet before going into the Madness!
:mrgreen: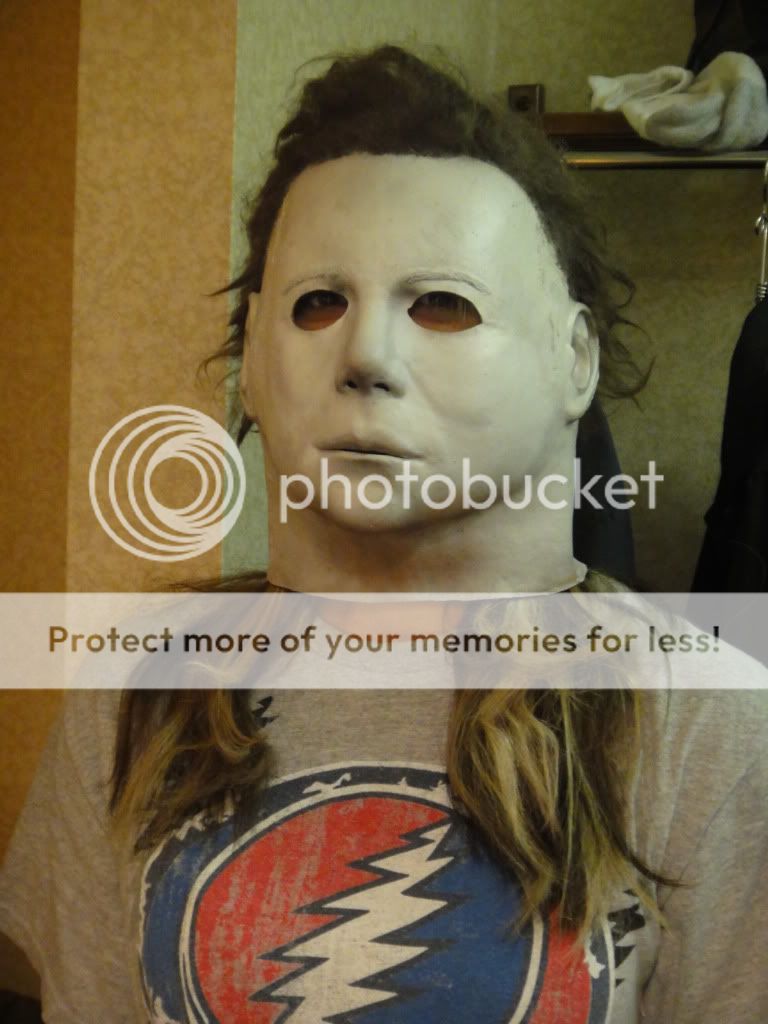 ****M O N S T E R ----M A N I A ******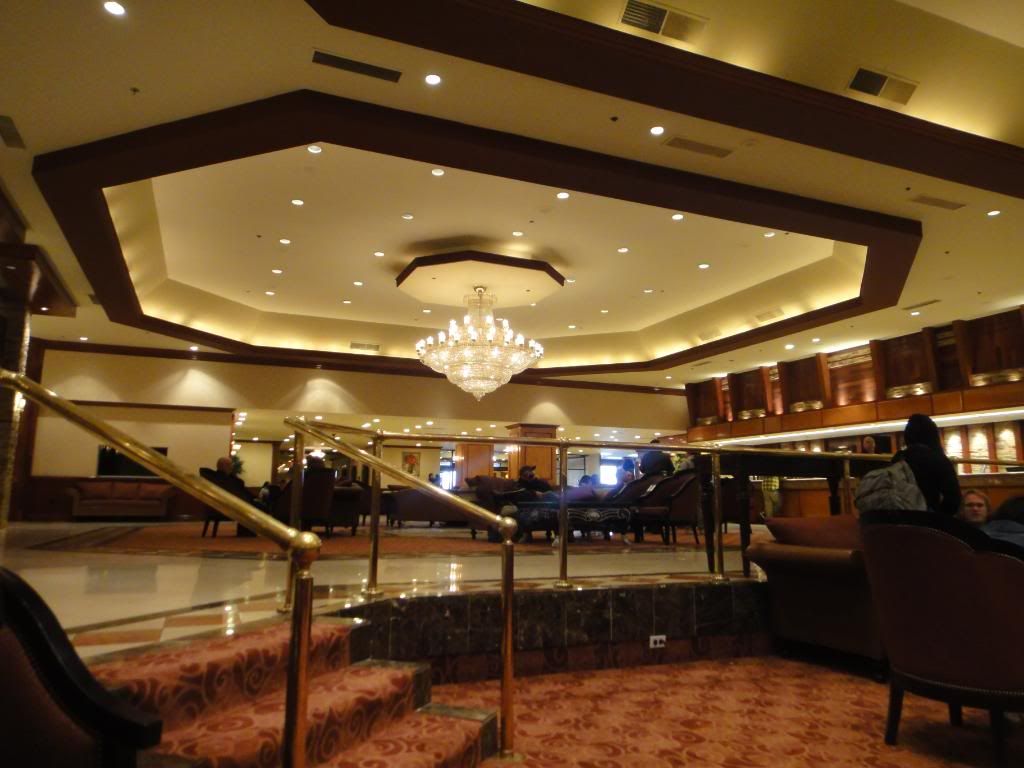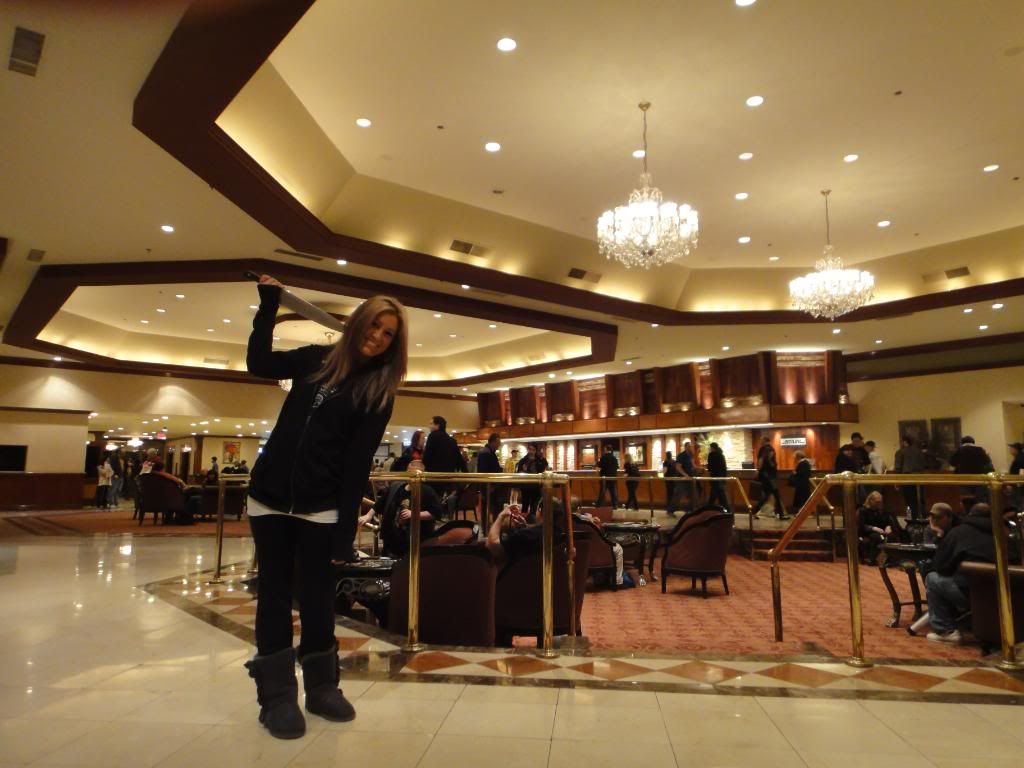 Mr. Nick Castle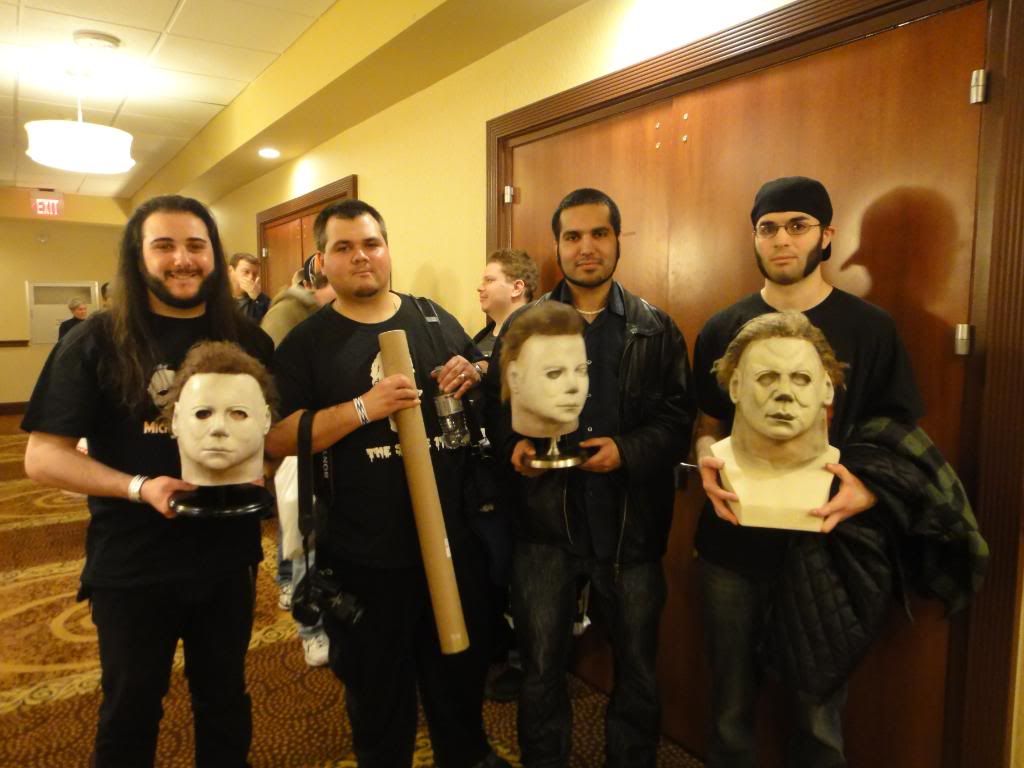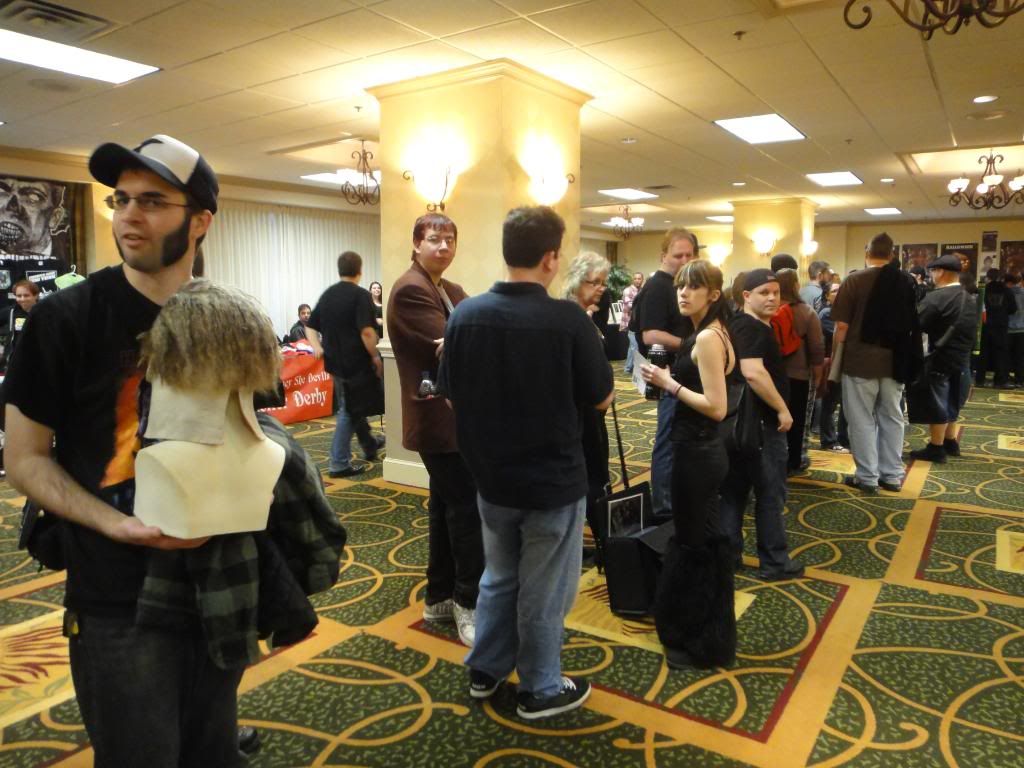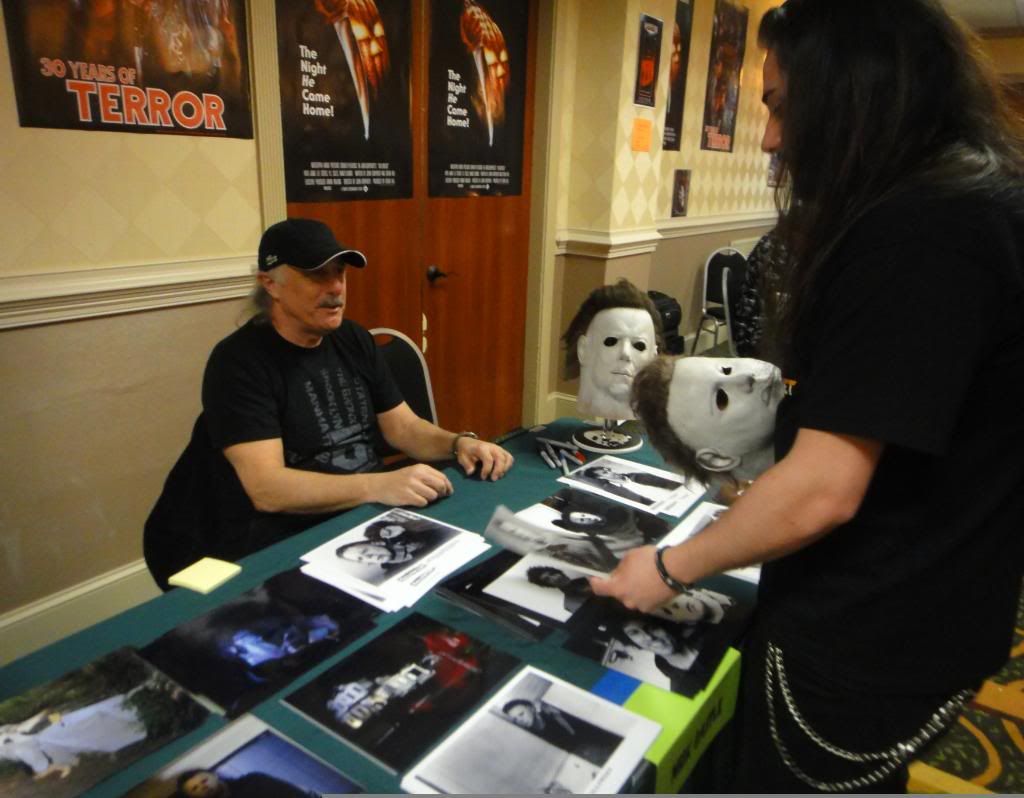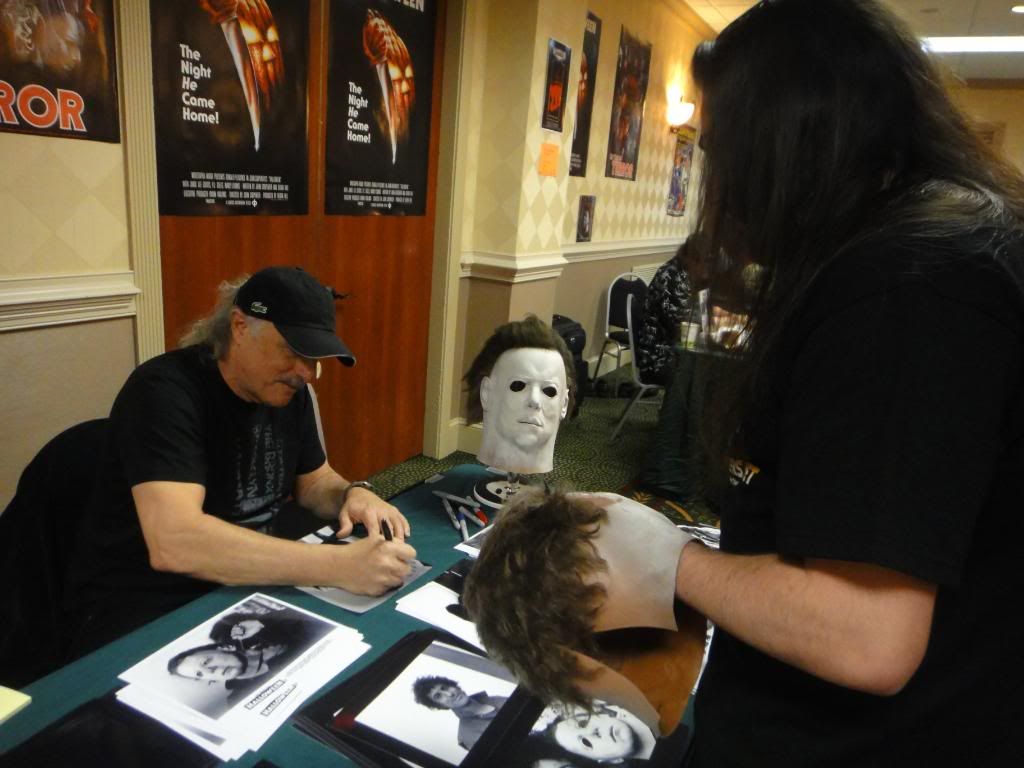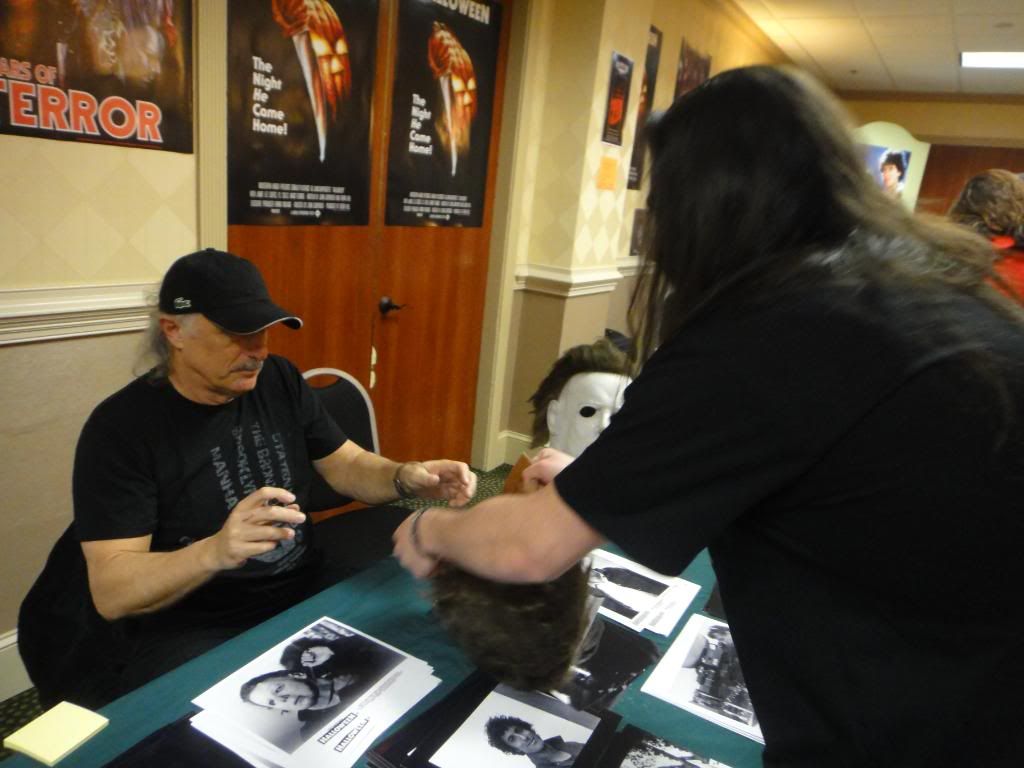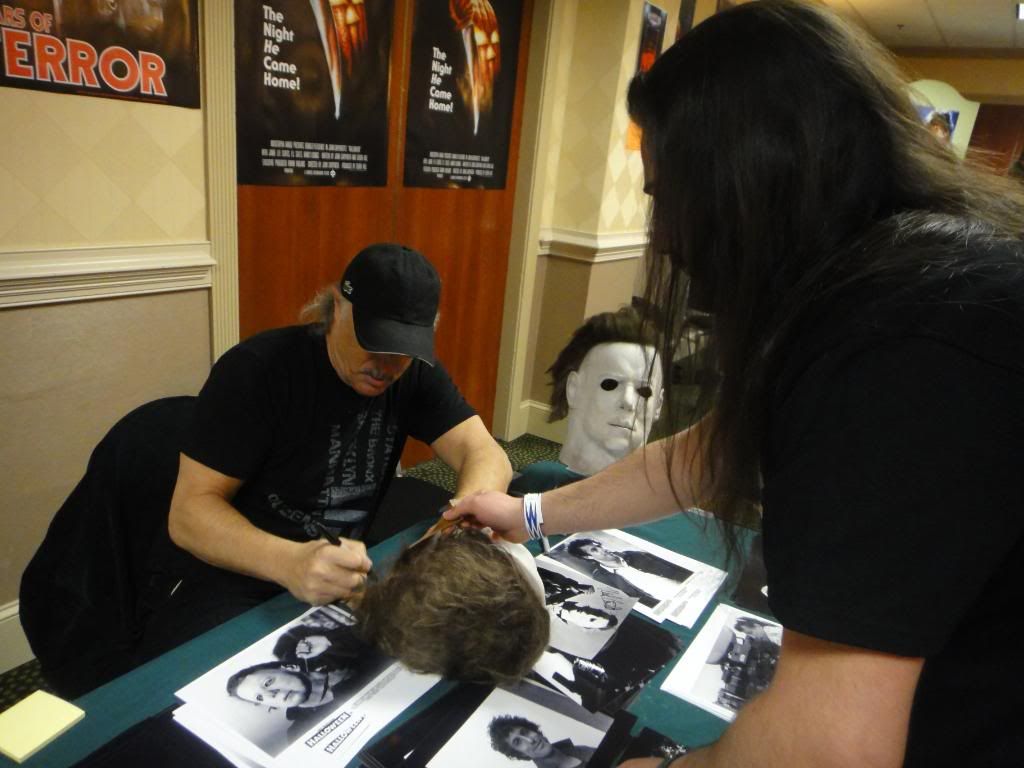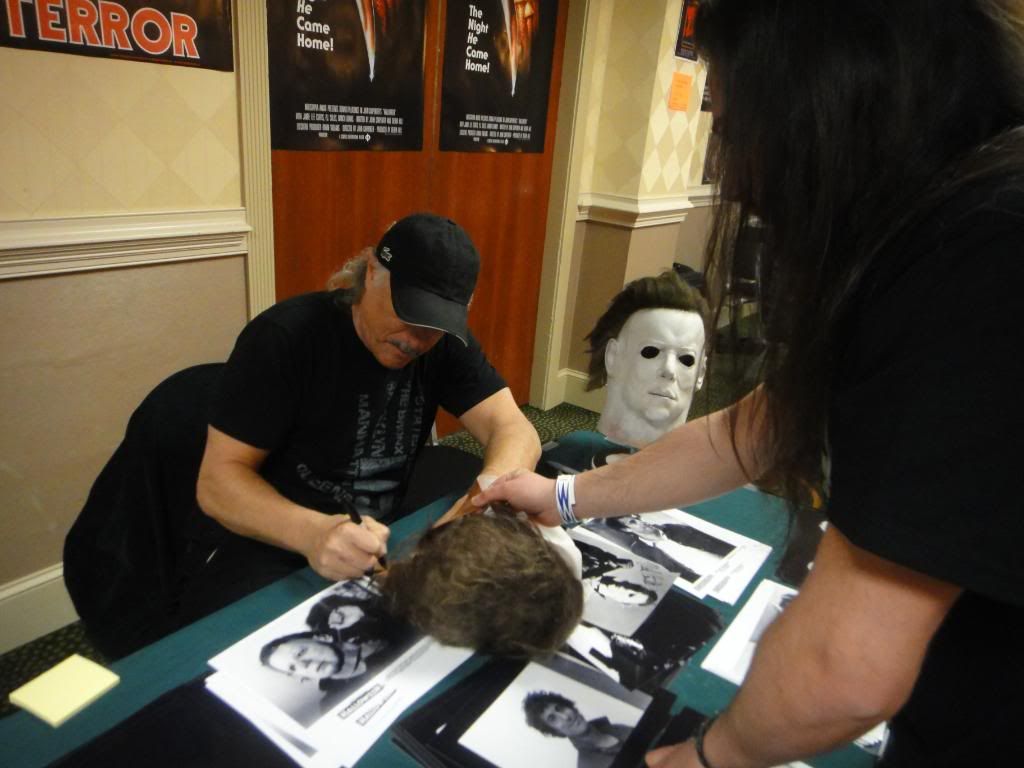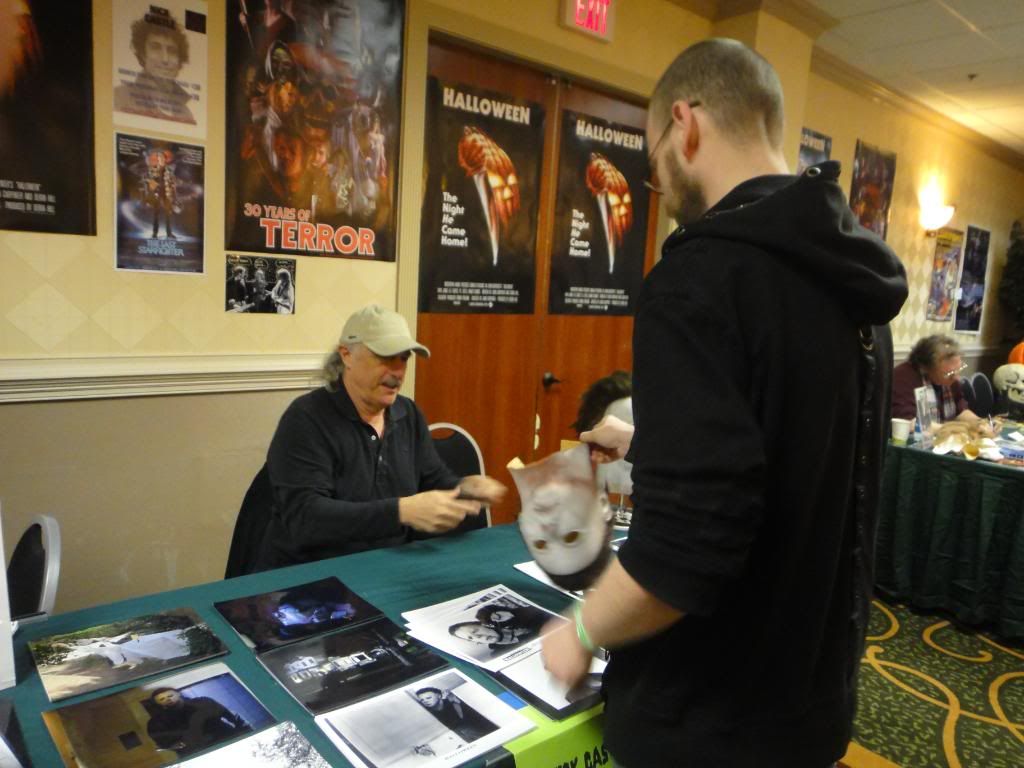 Me & Ryan tting Next to GOD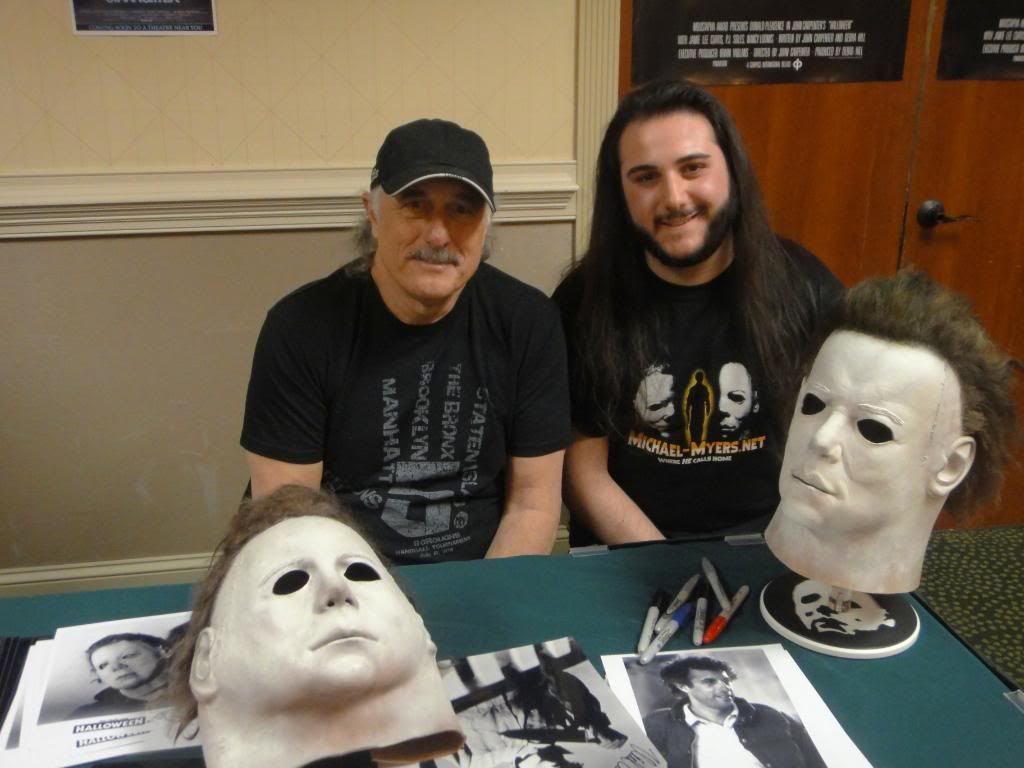 Fahad, Me & Randy on a high
:P
Mr. Tommy Lee Wallace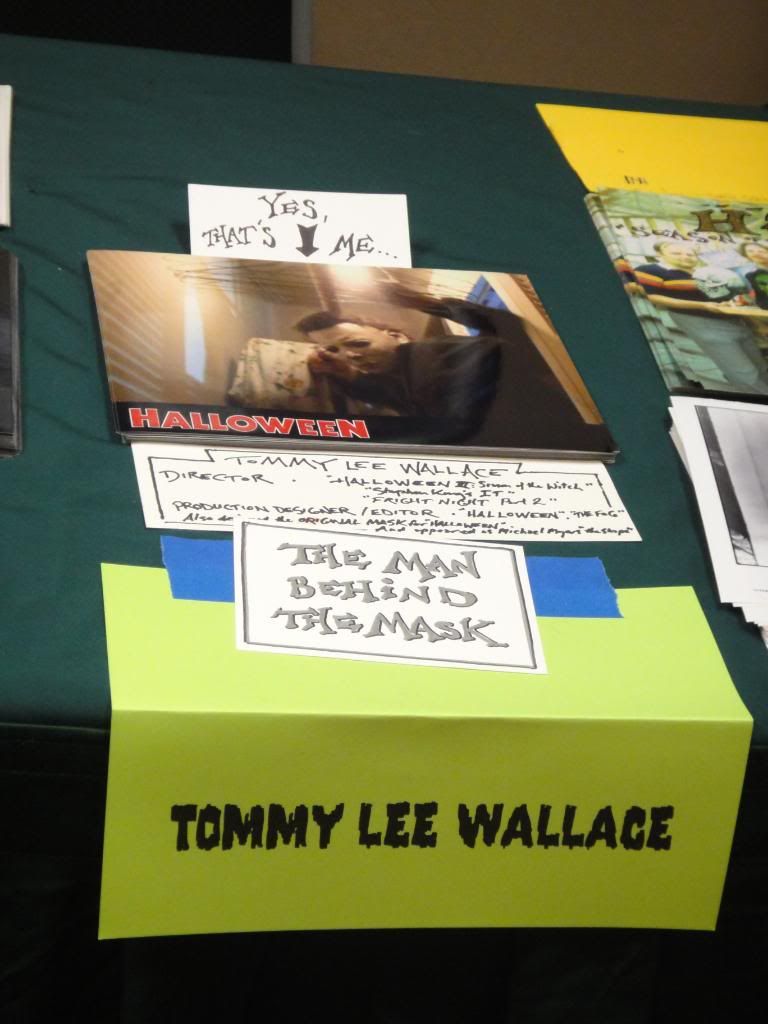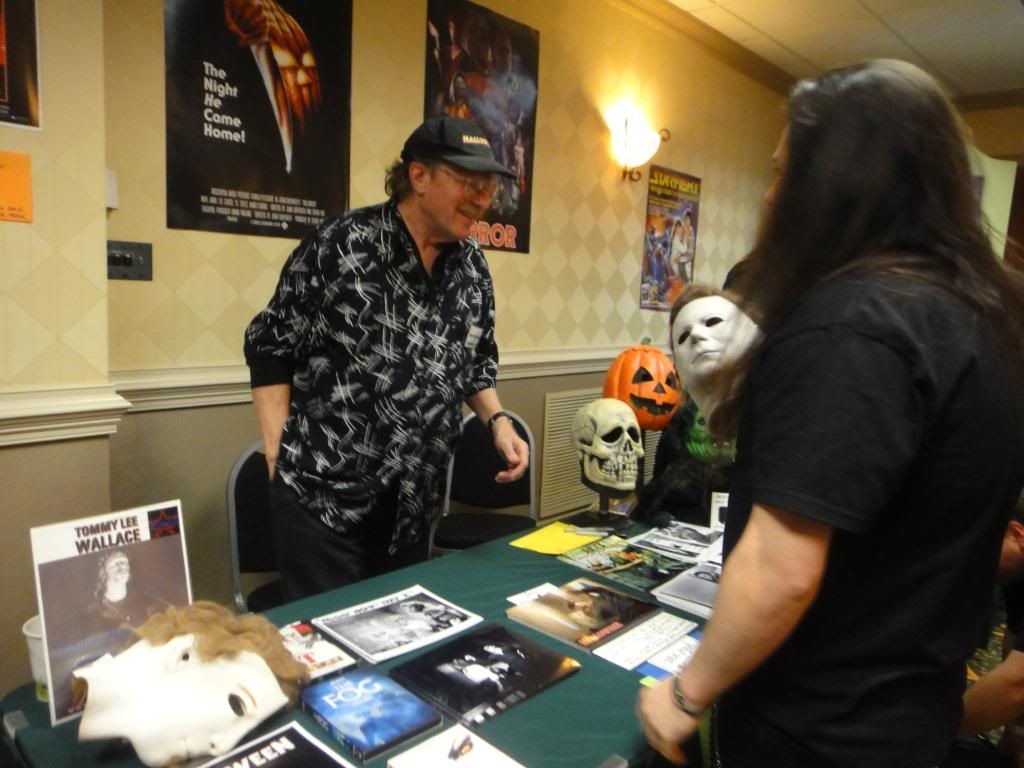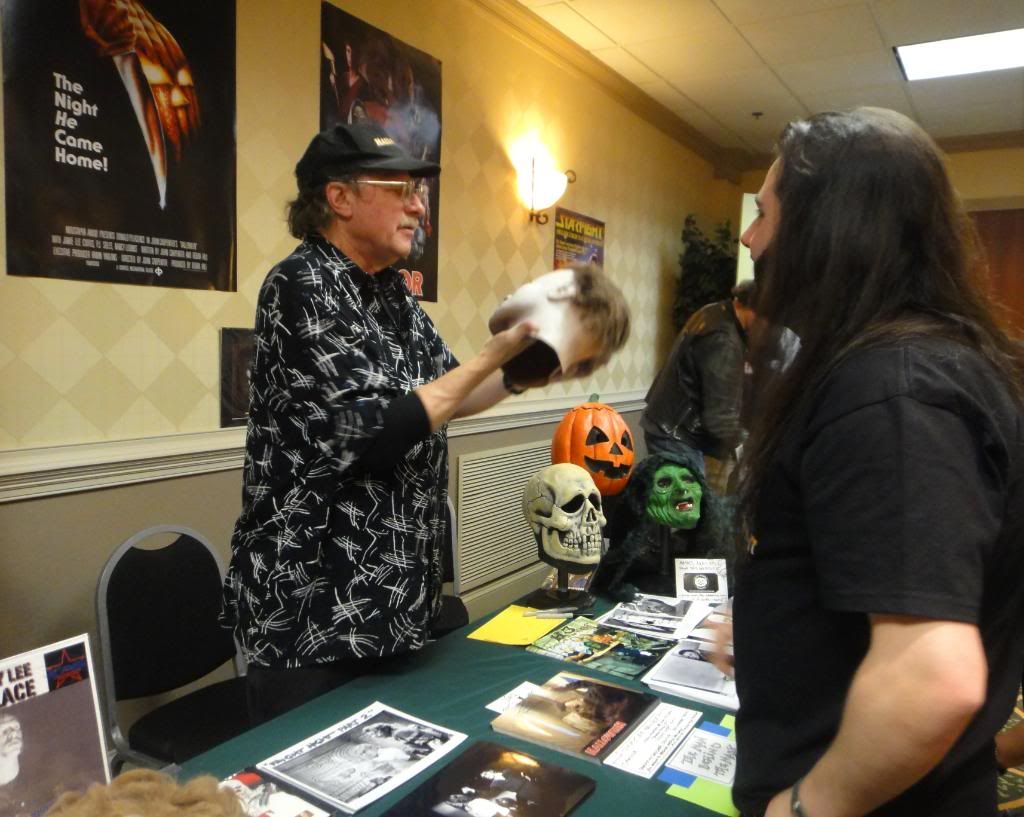 Tommy "Fuck up the hair"He said this to every person with a mask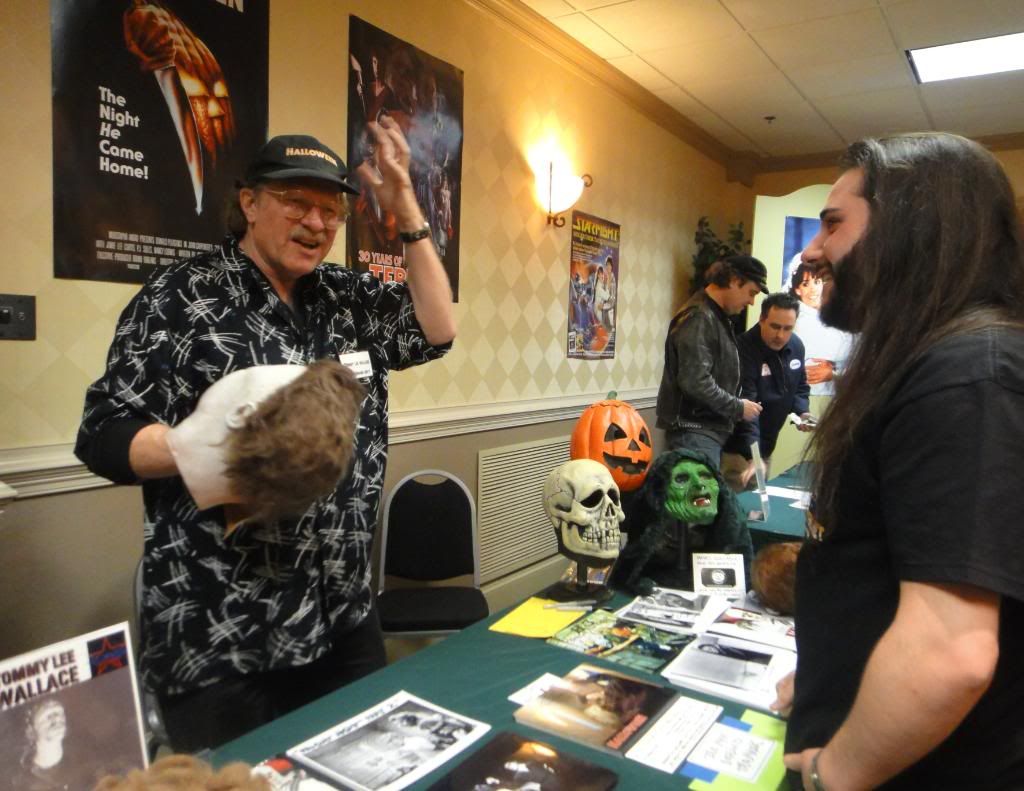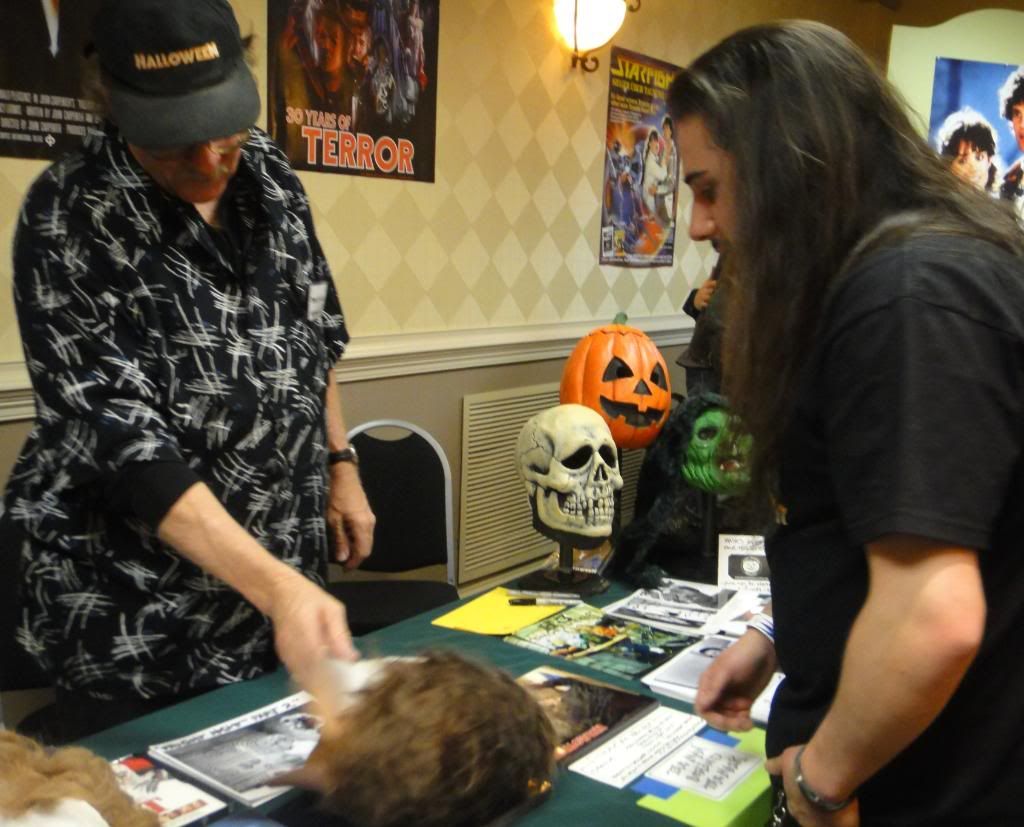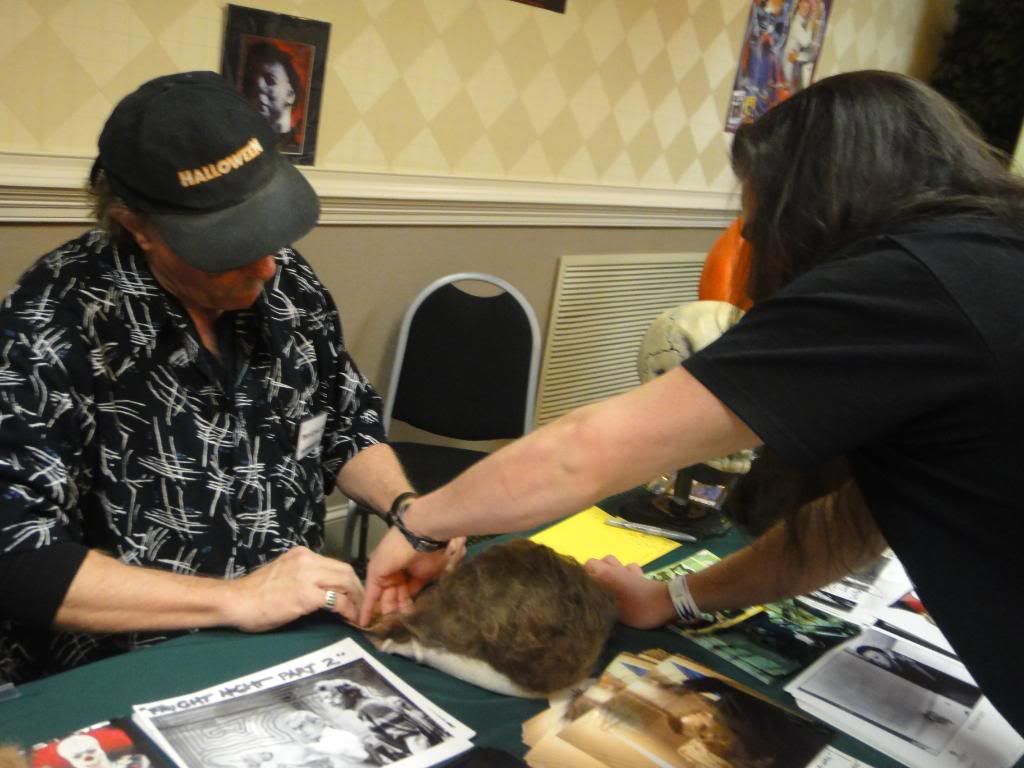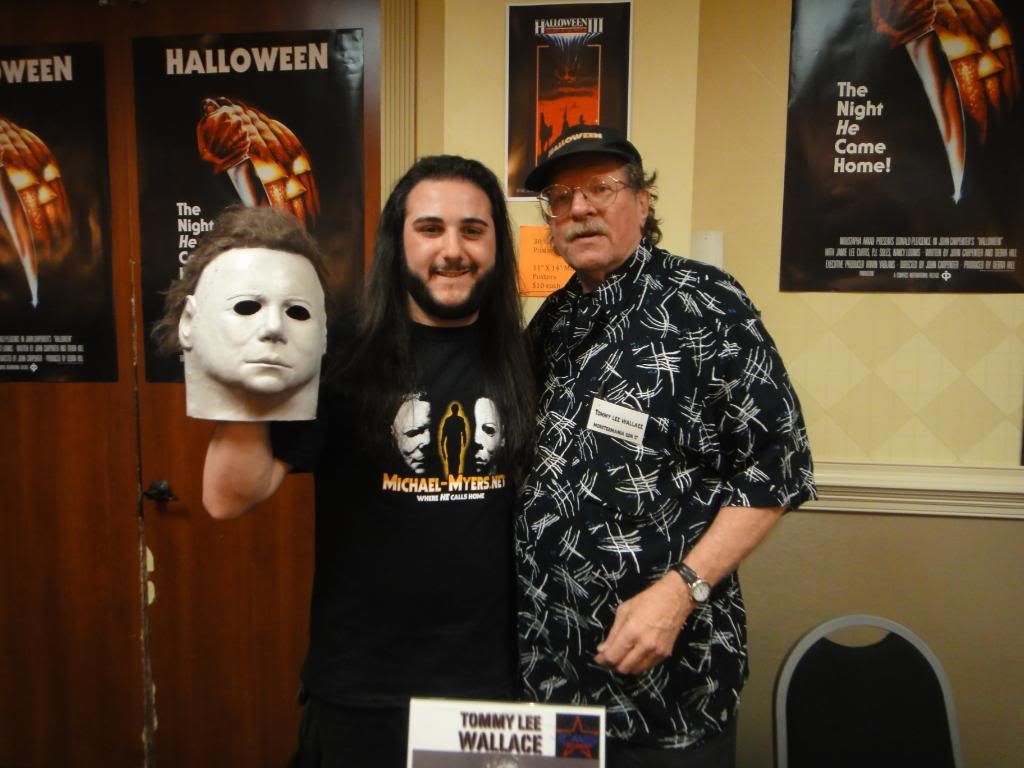 Ryan & Wallace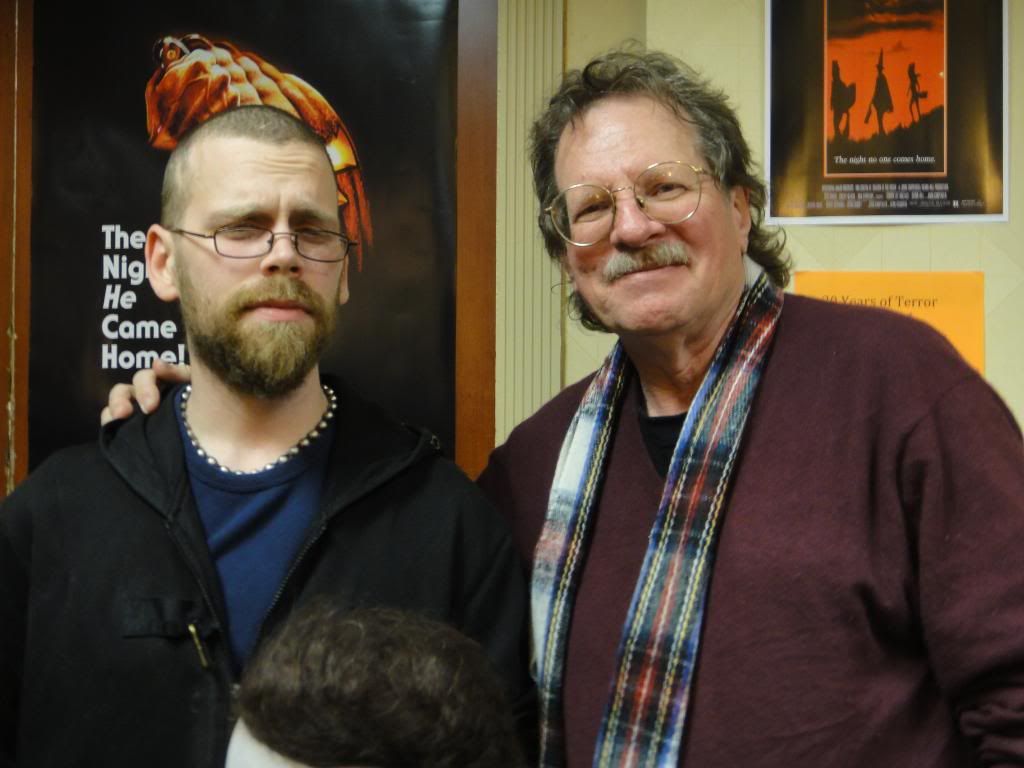 Presenting the gear to the Castle & Wallace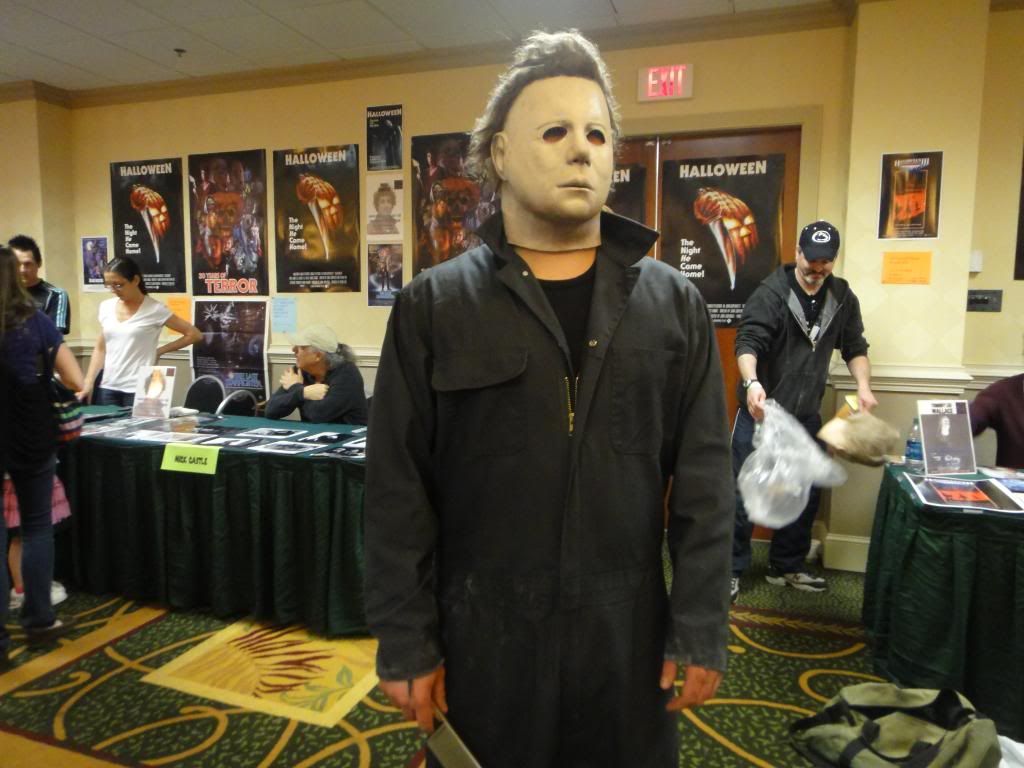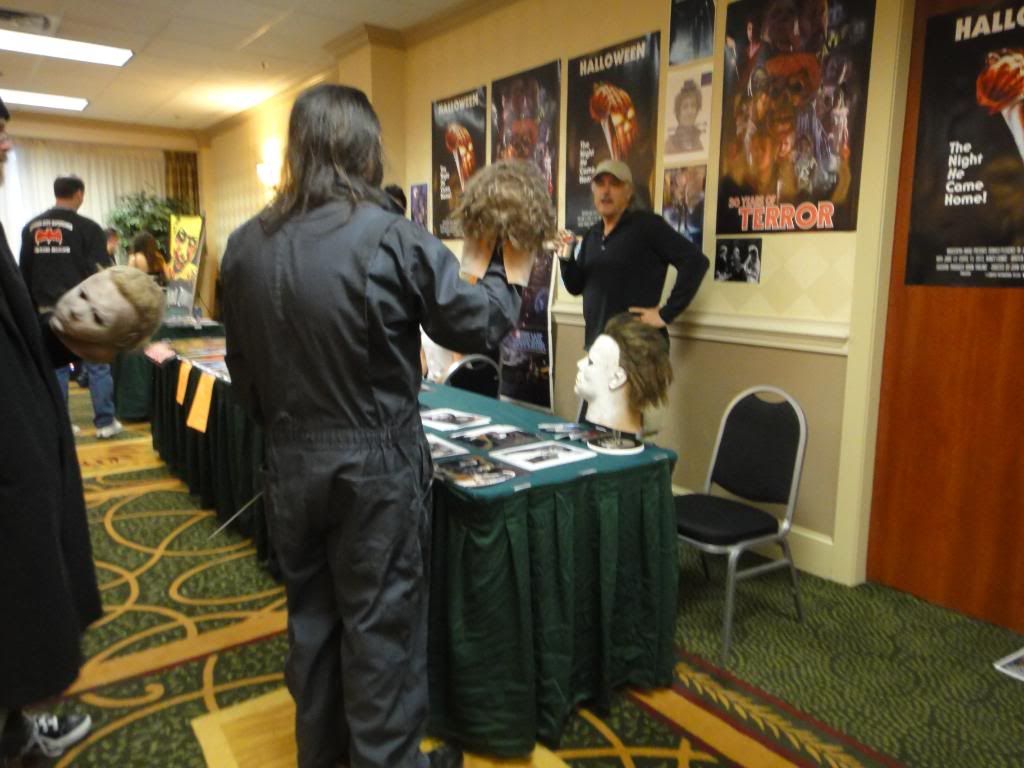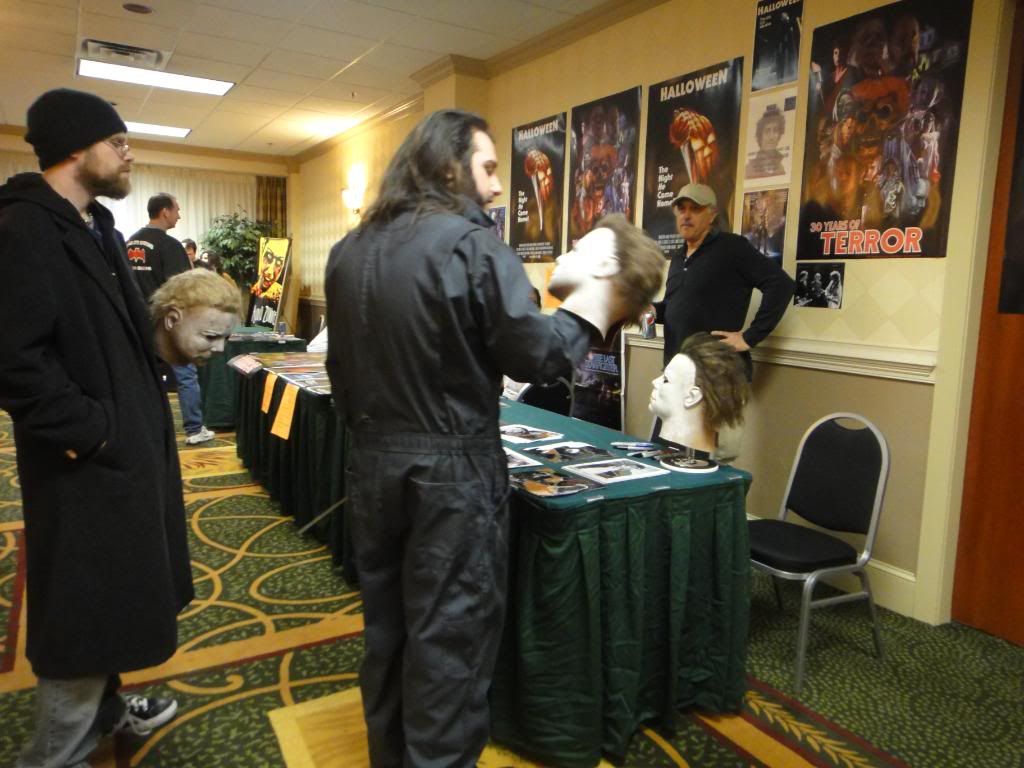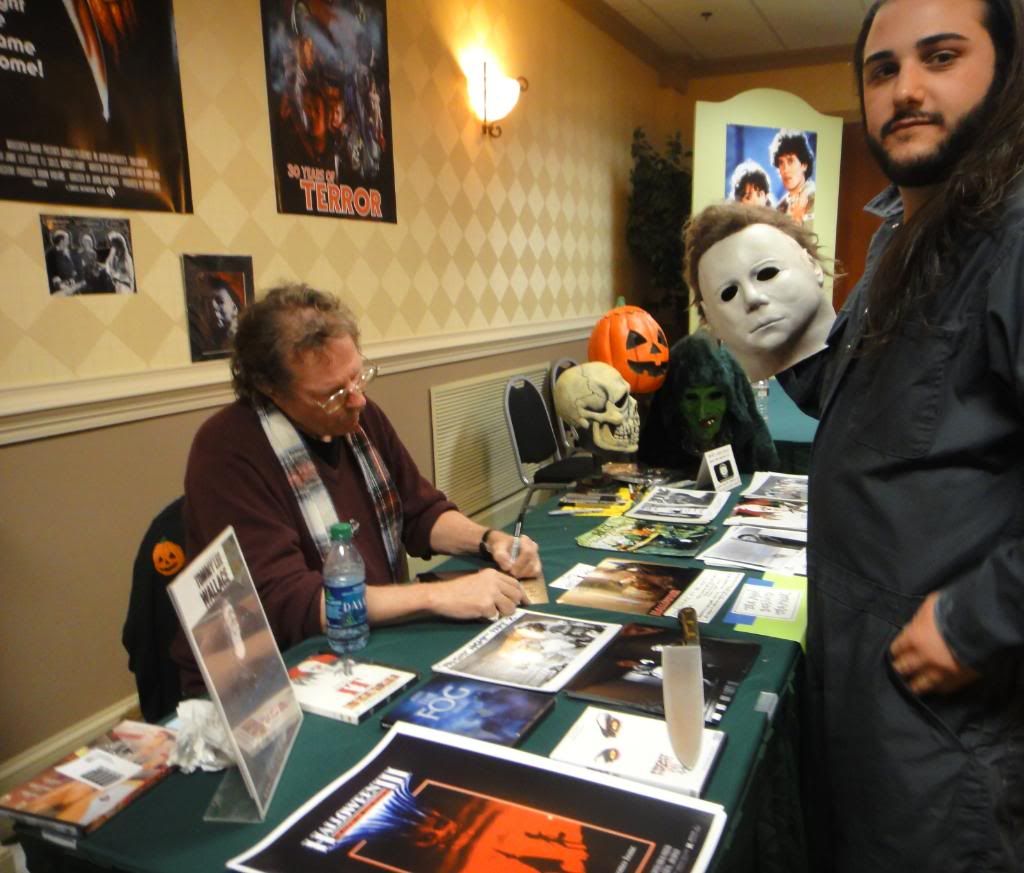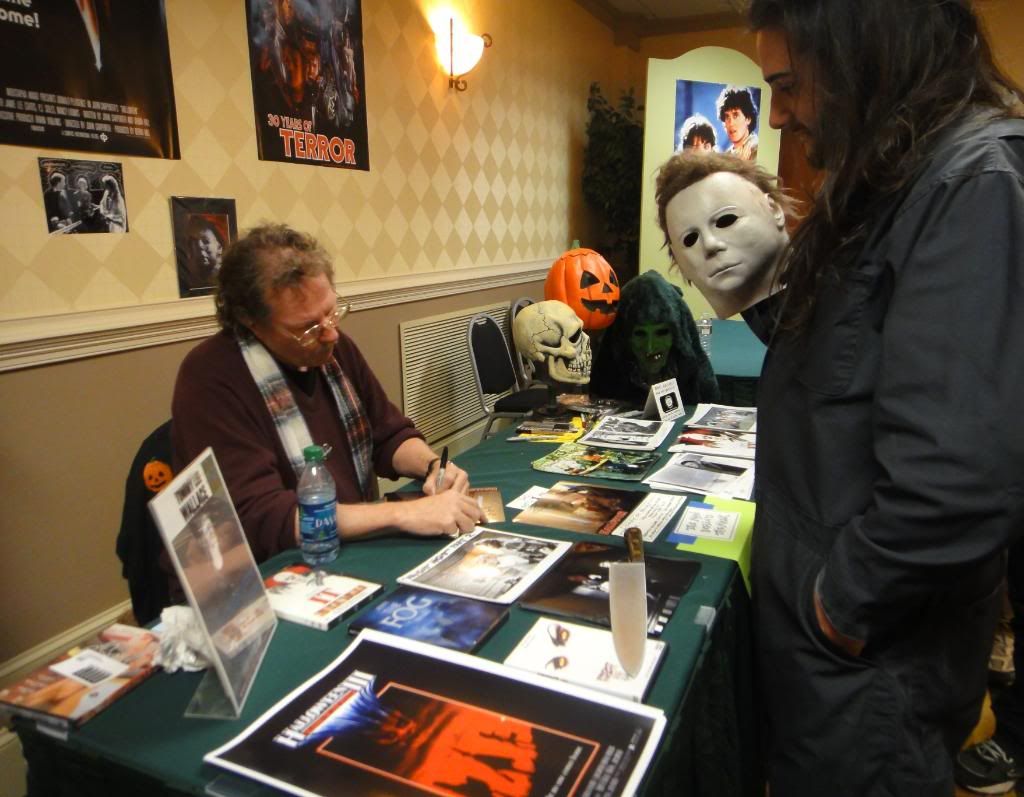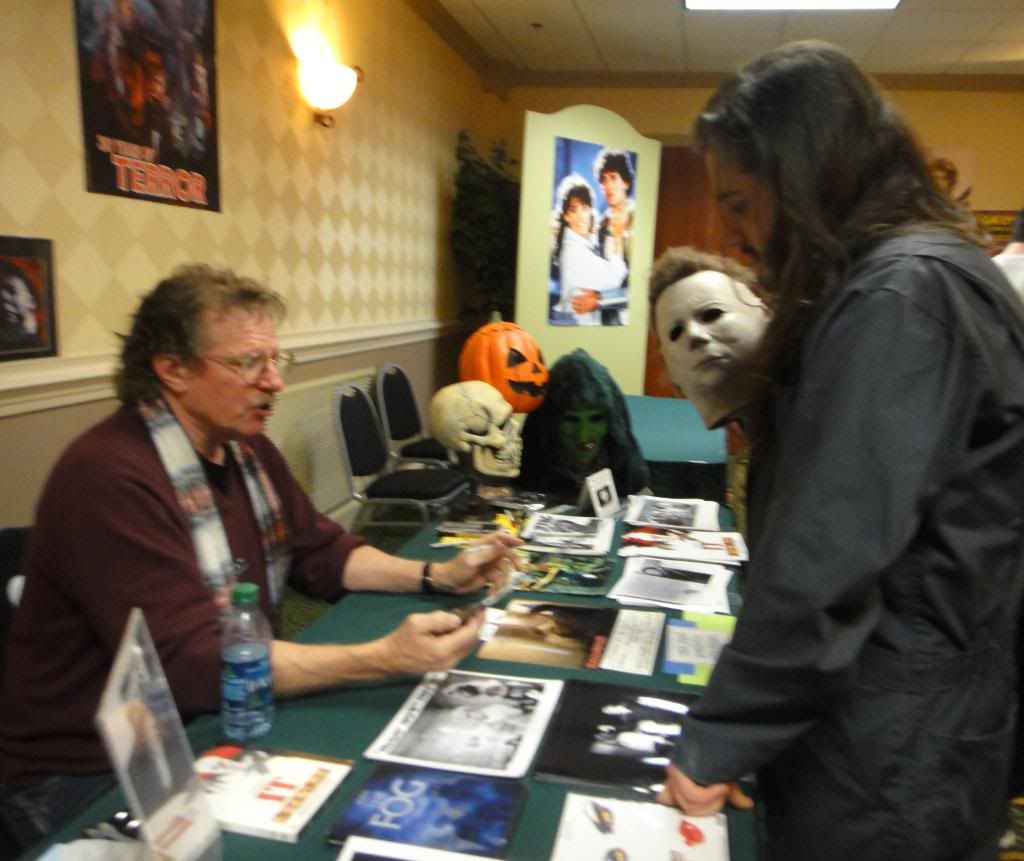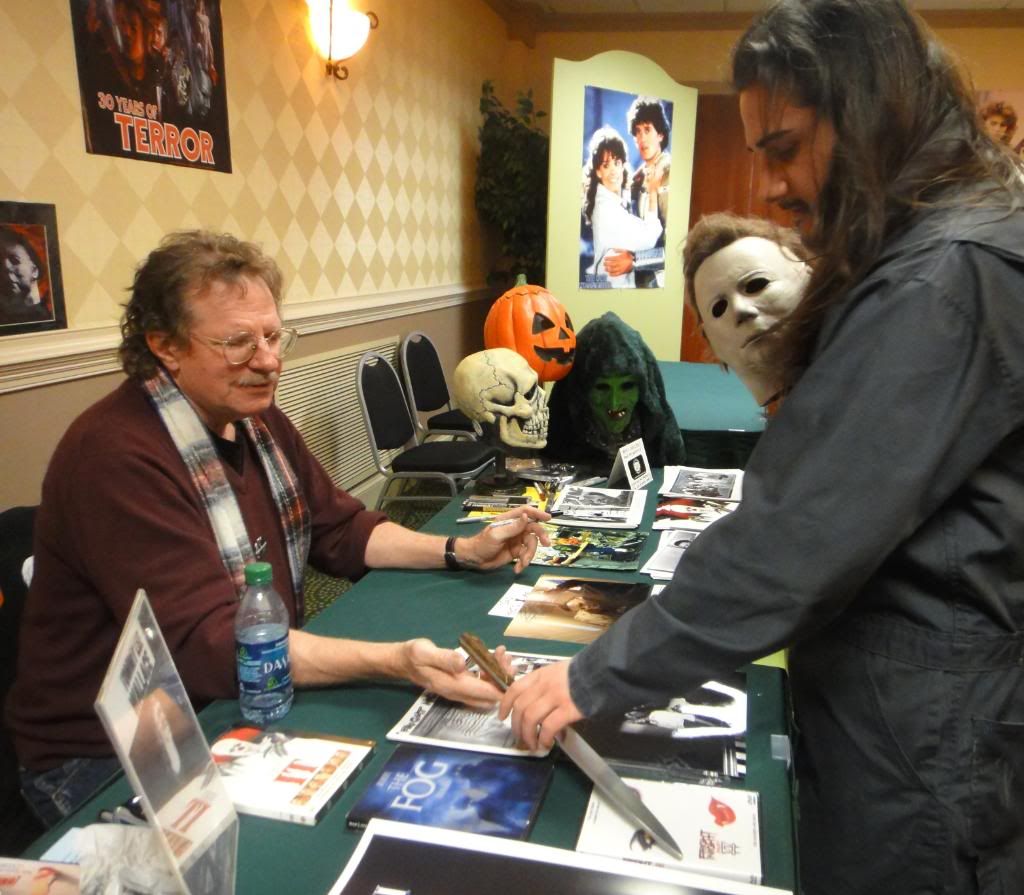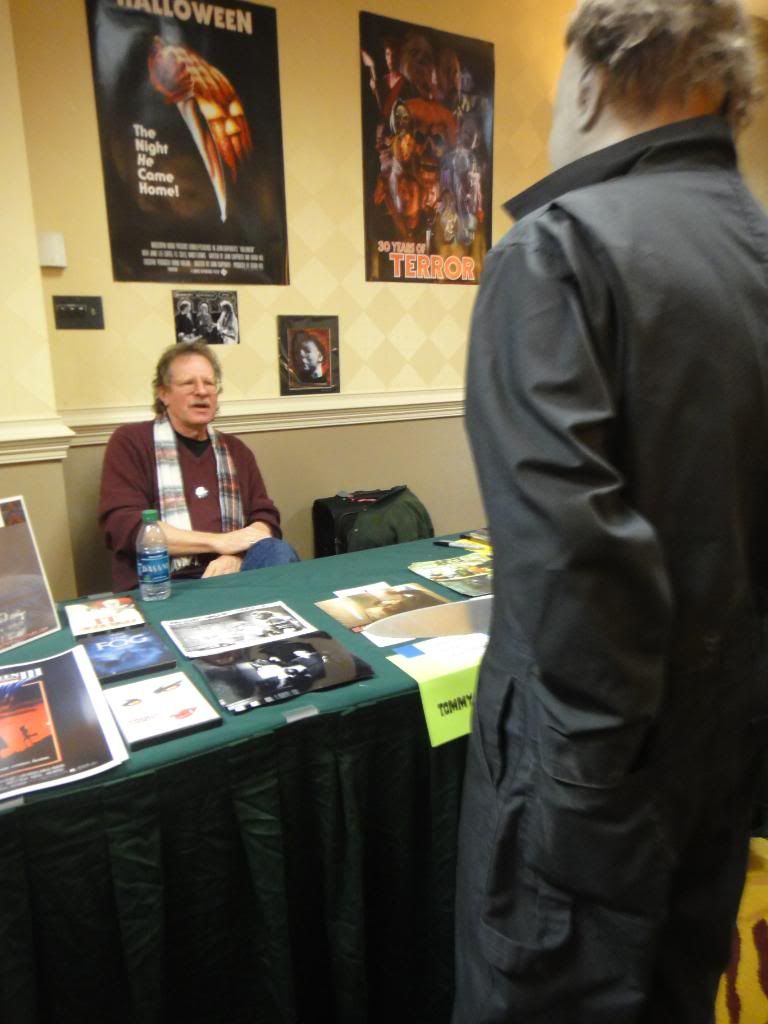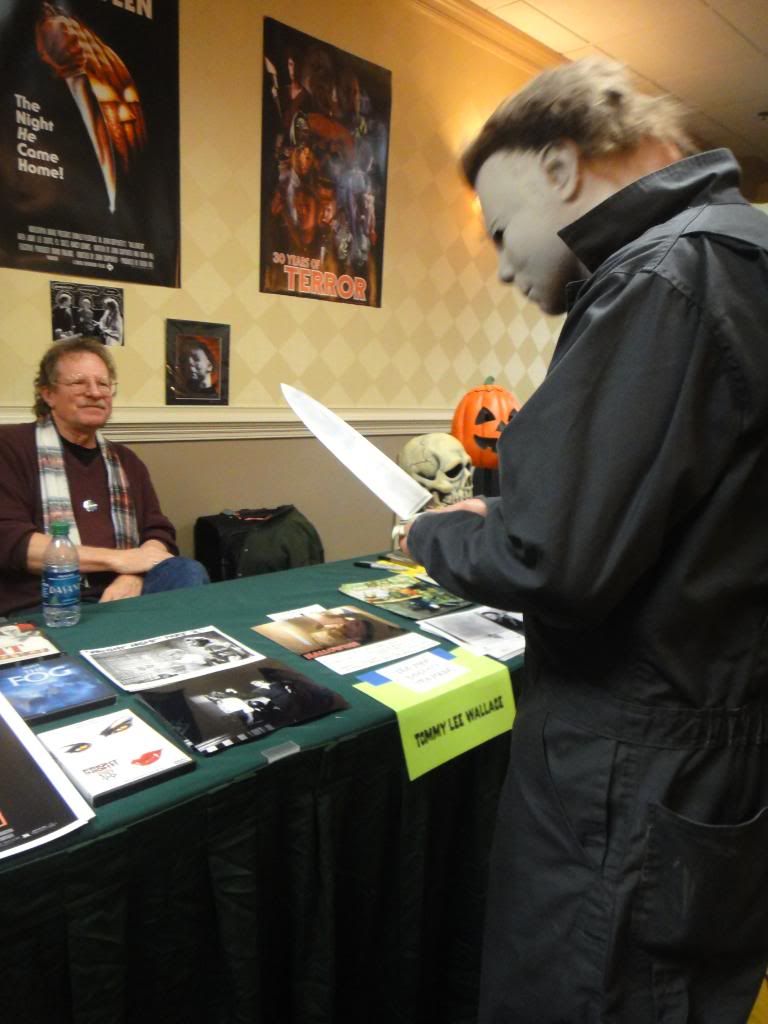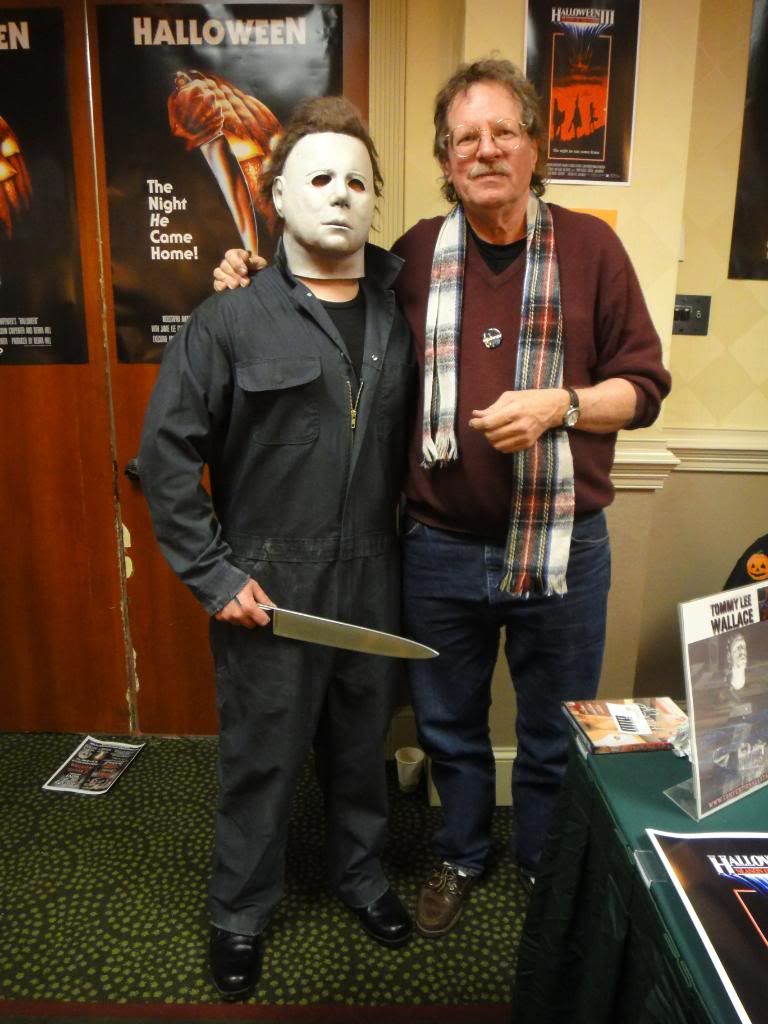 Lance Guest
Ready to invade Monster Mania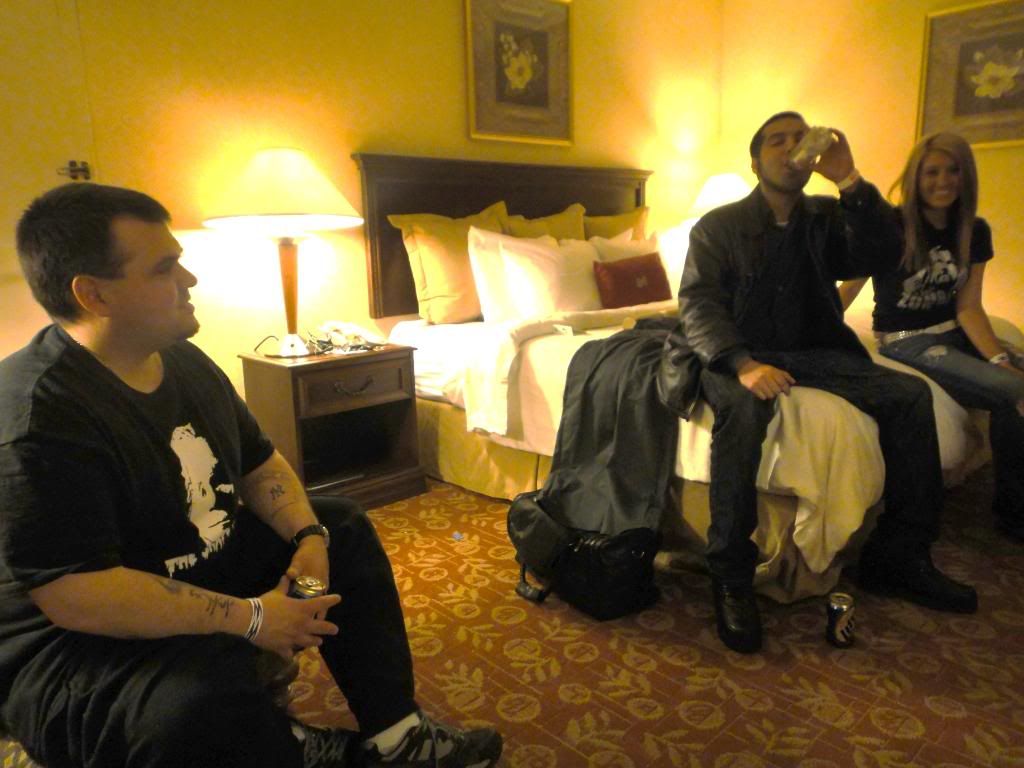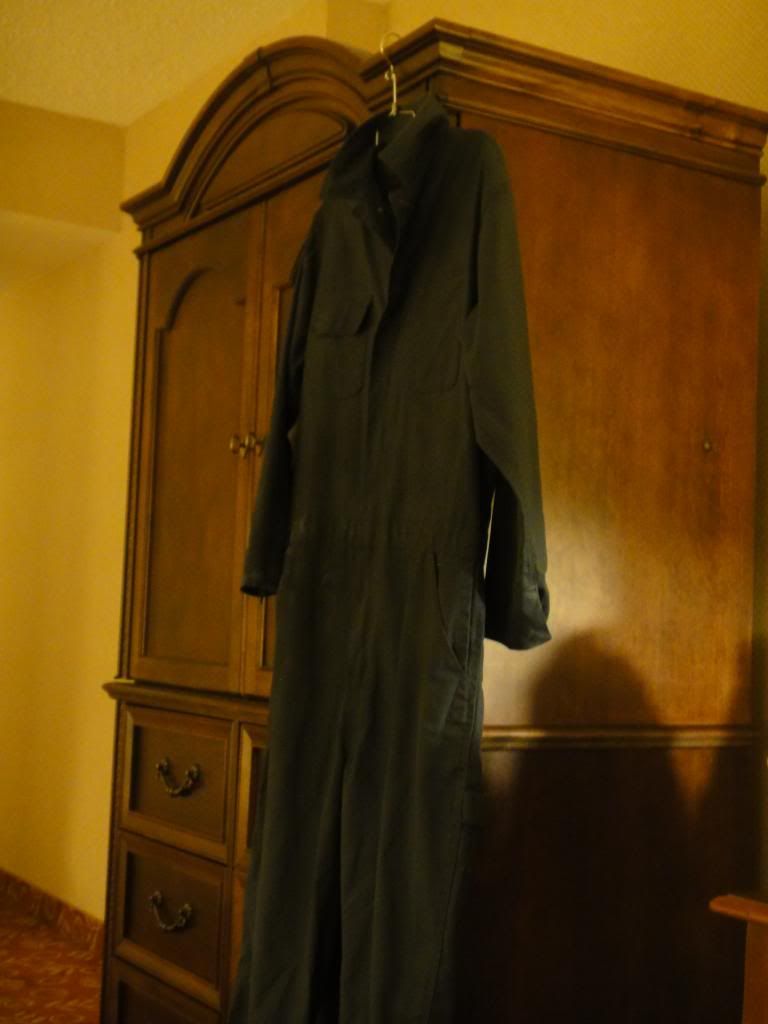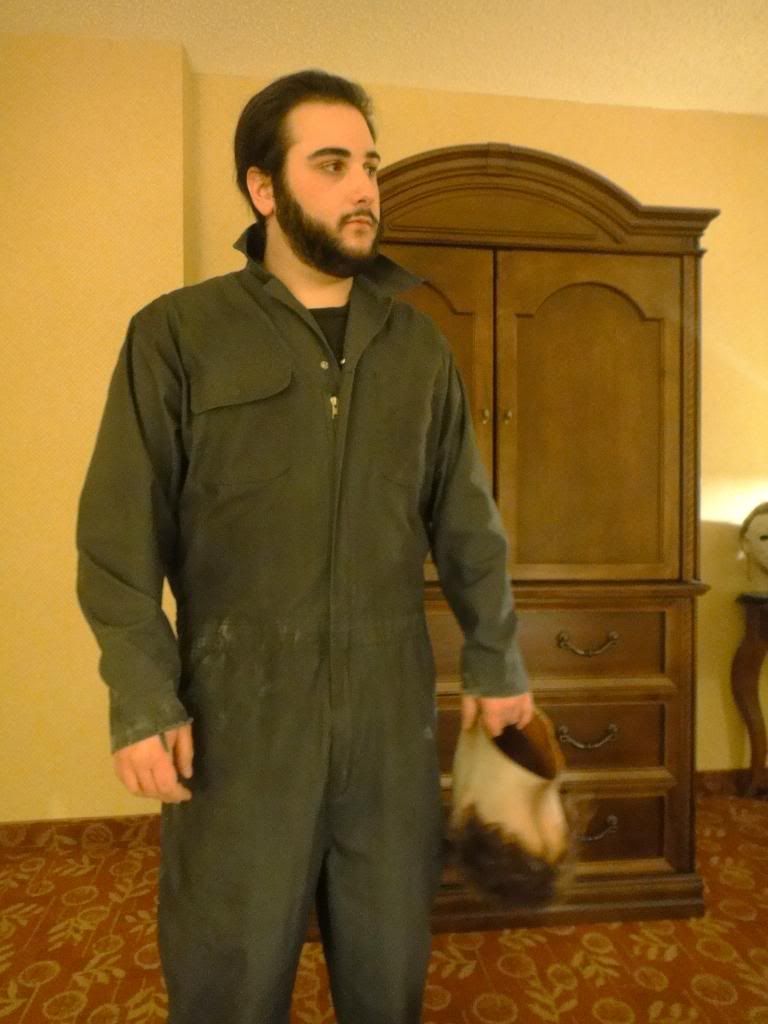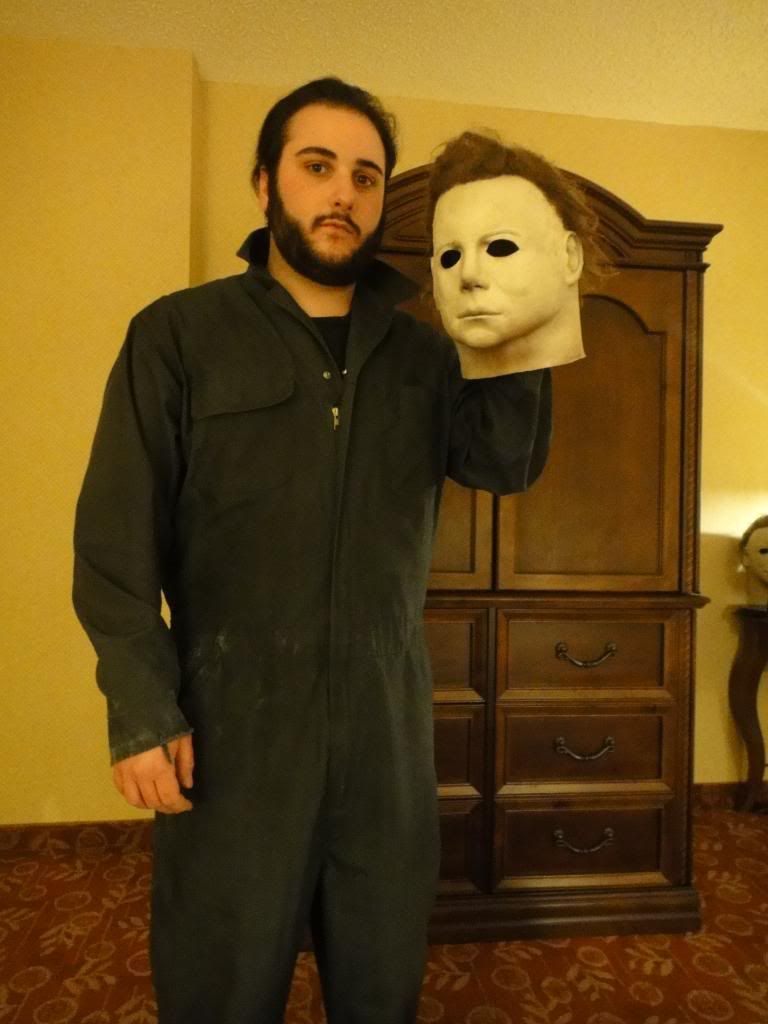 Ready with tommy!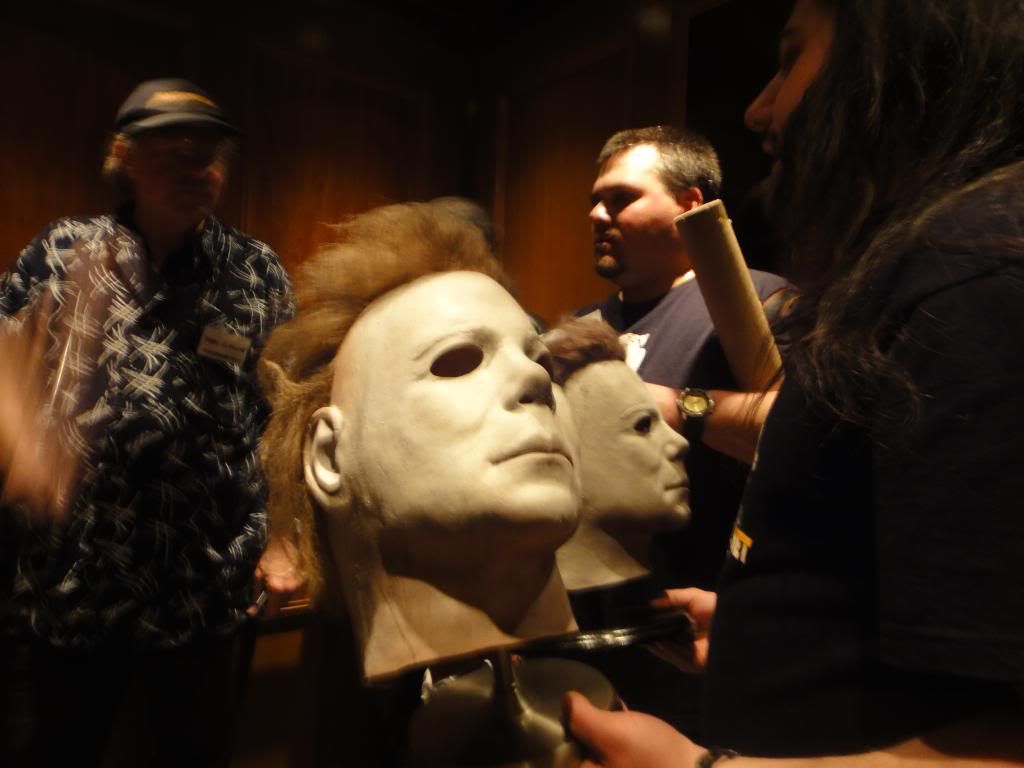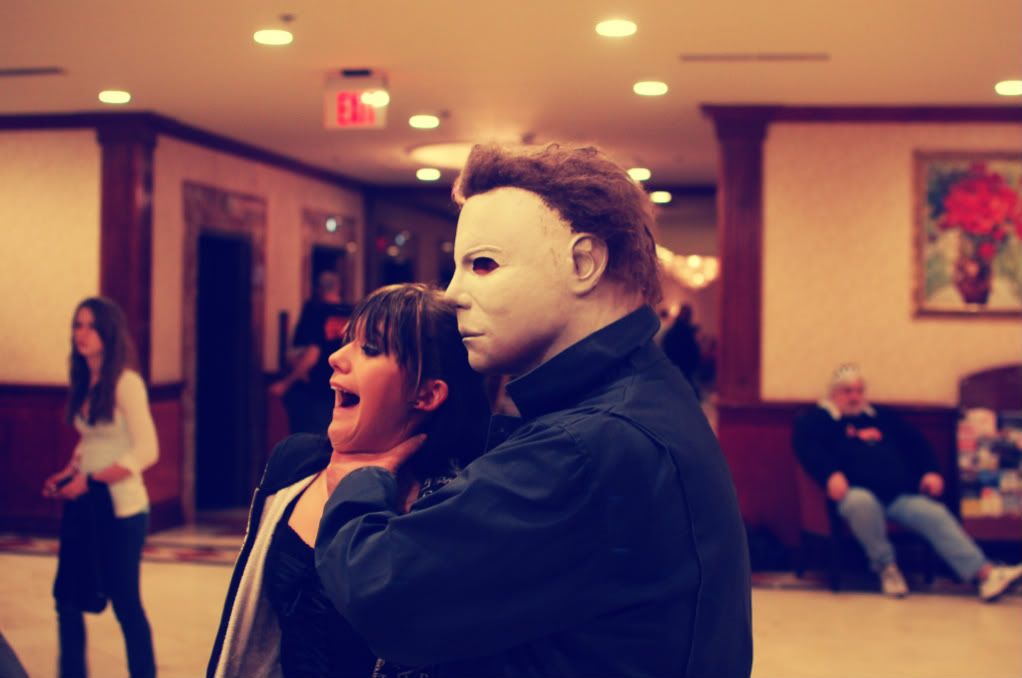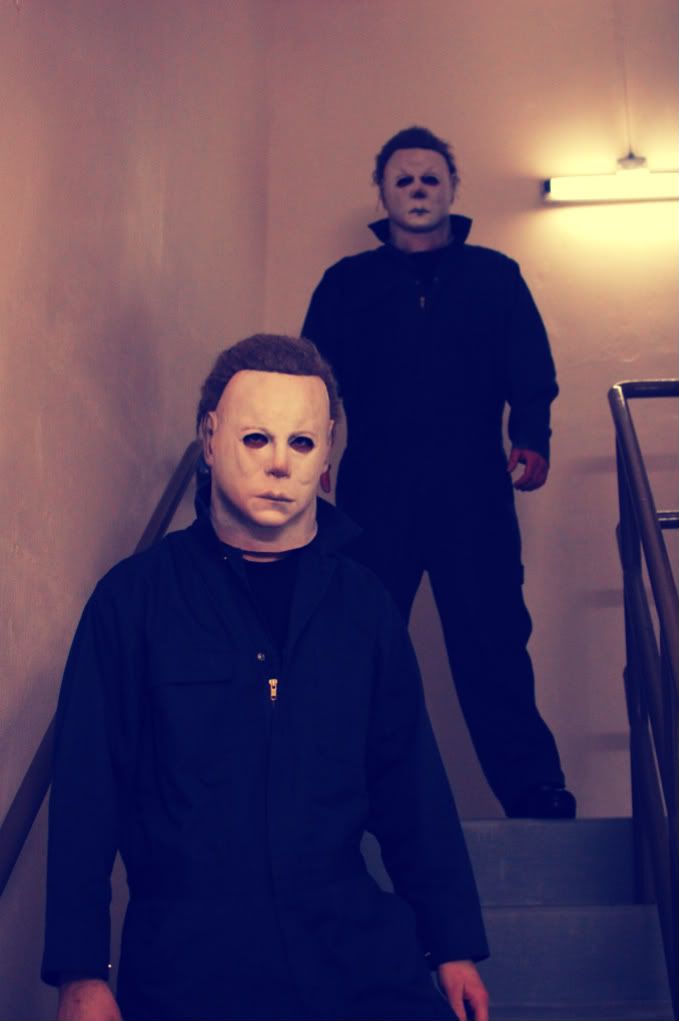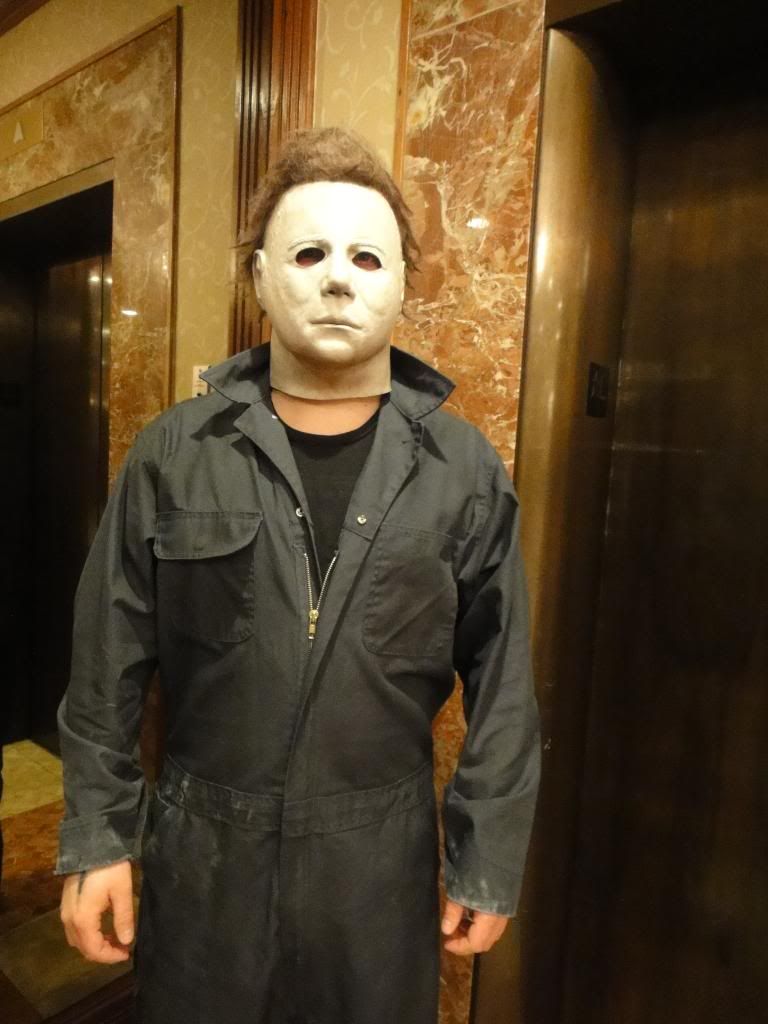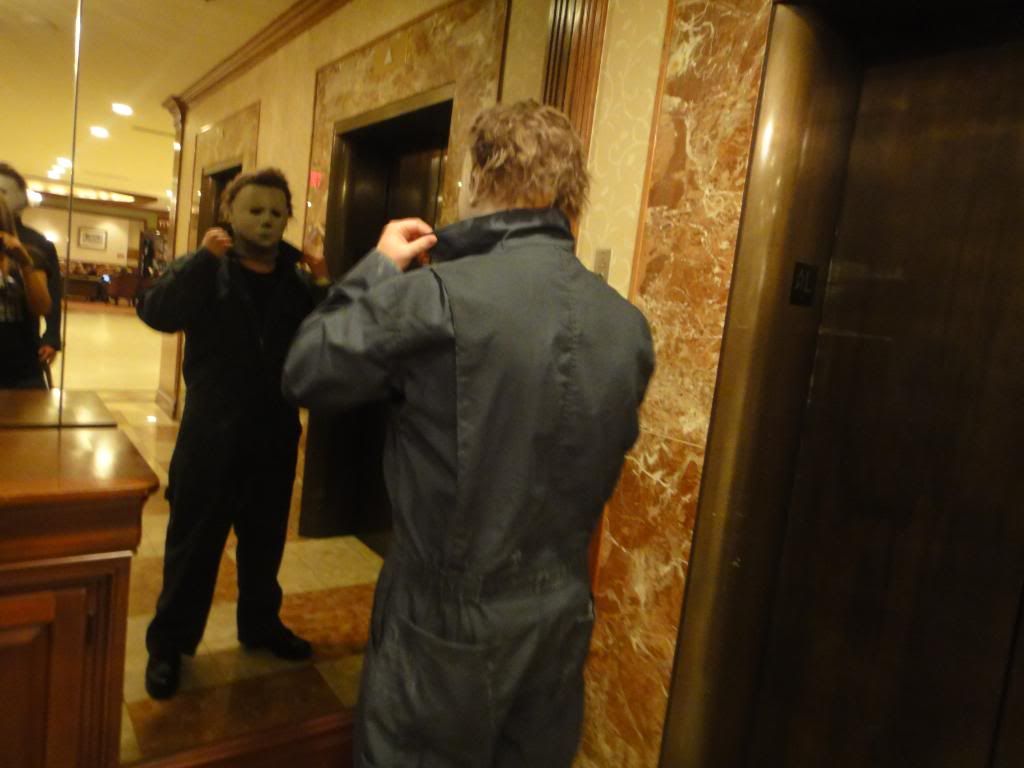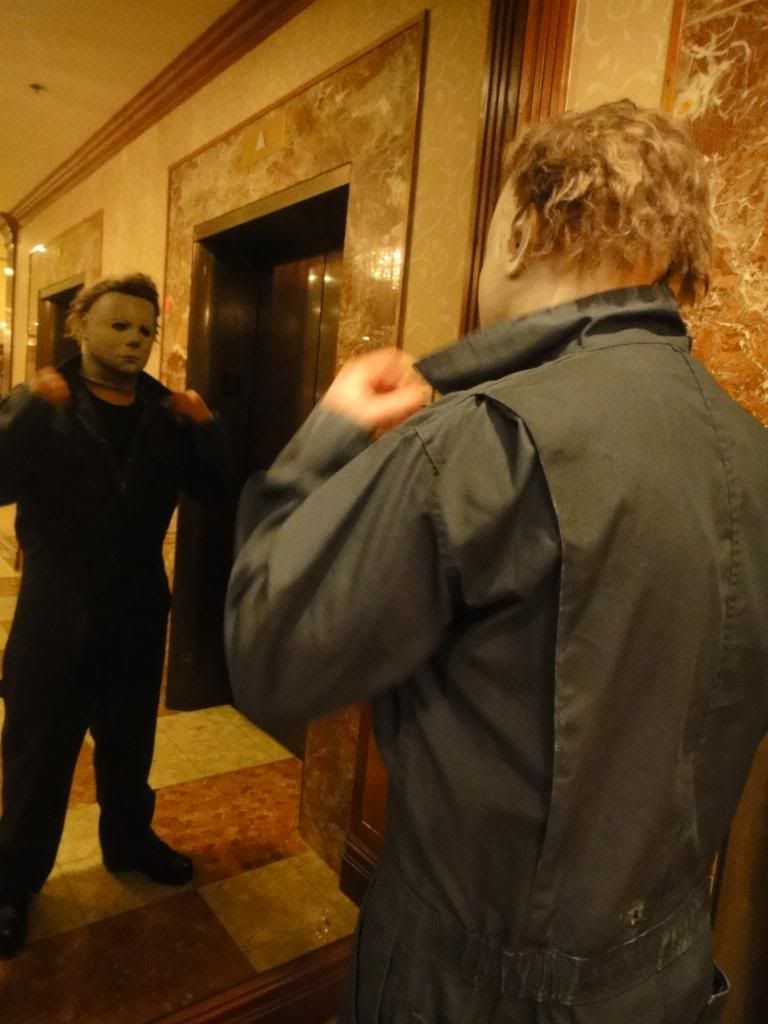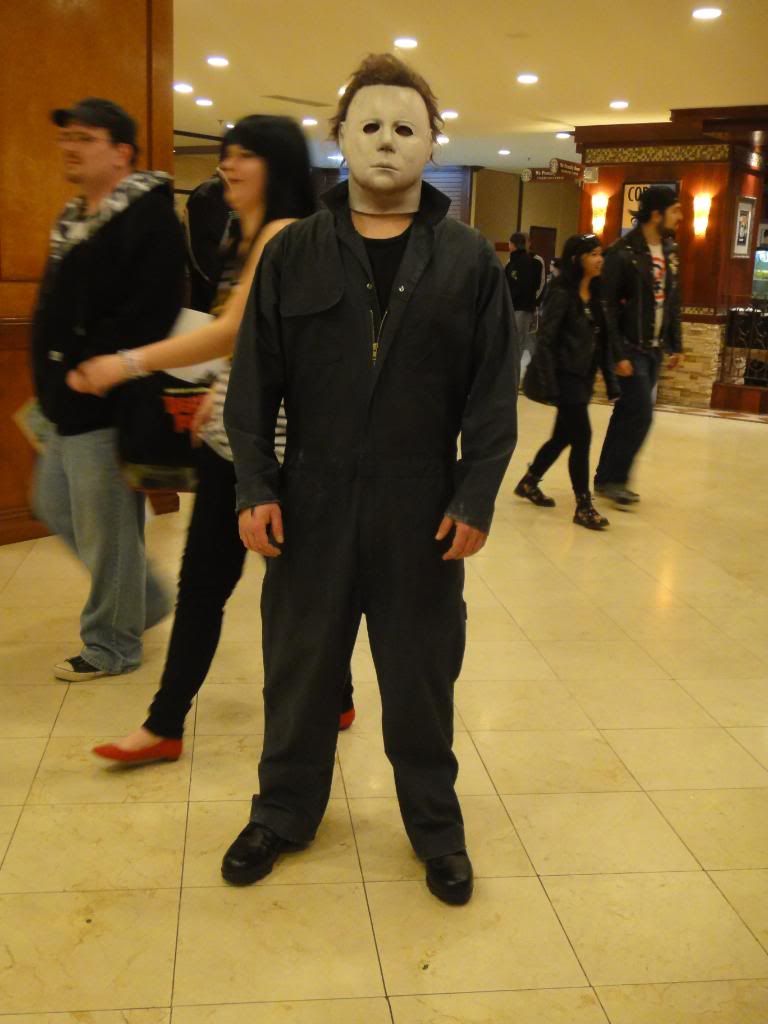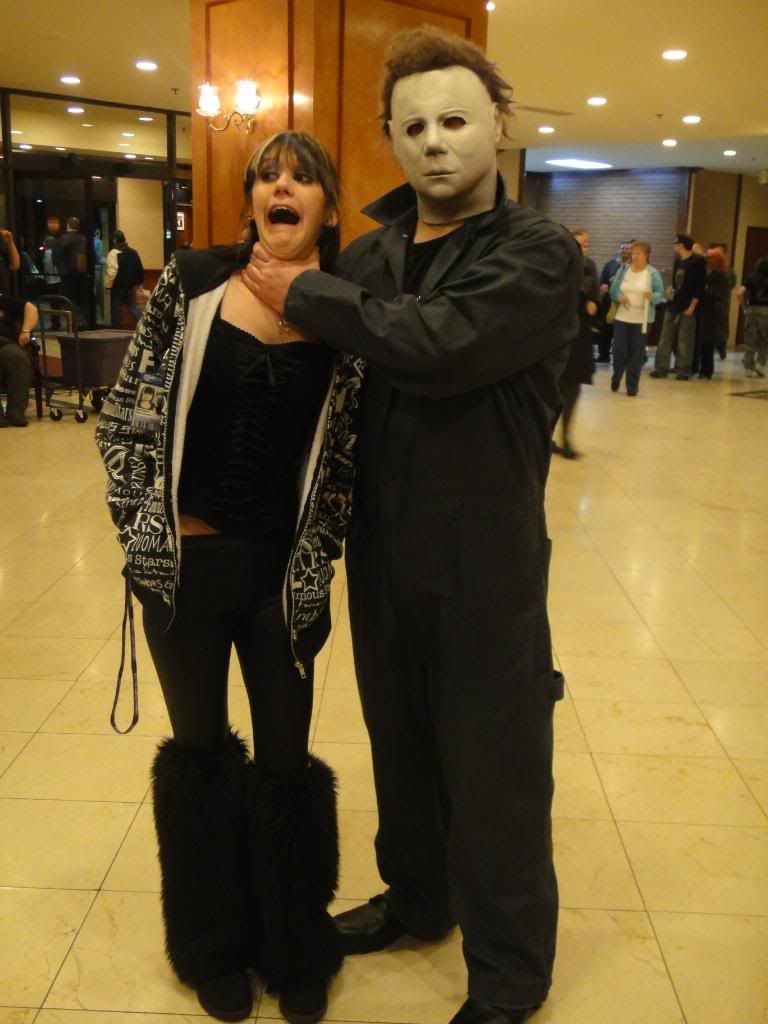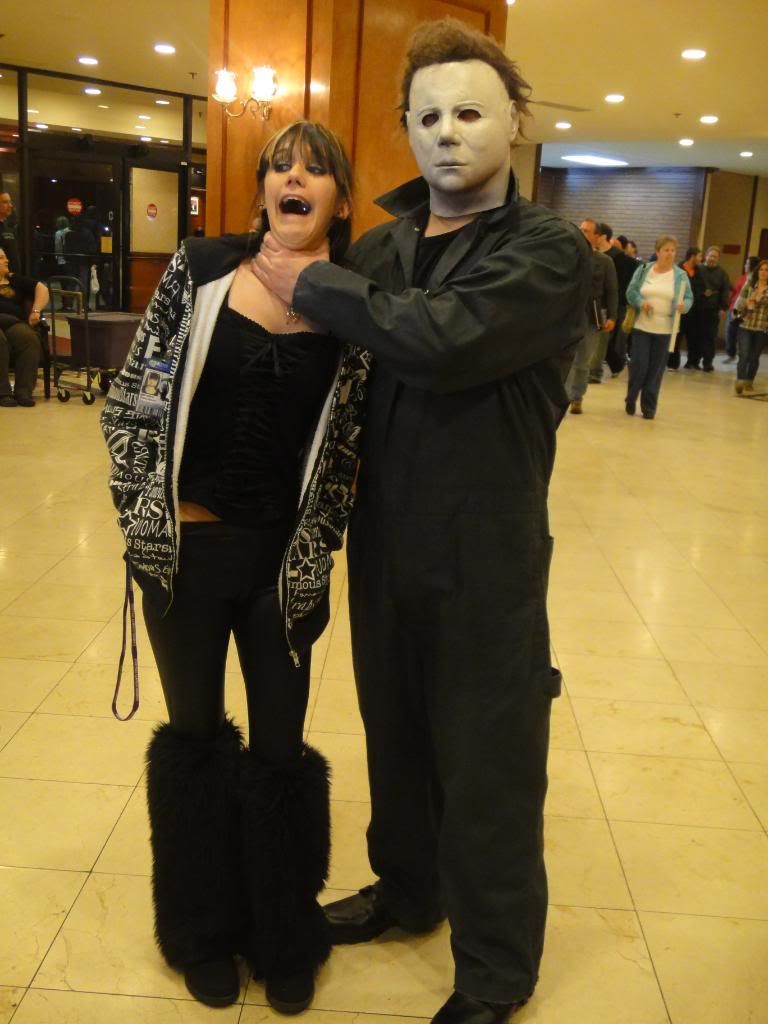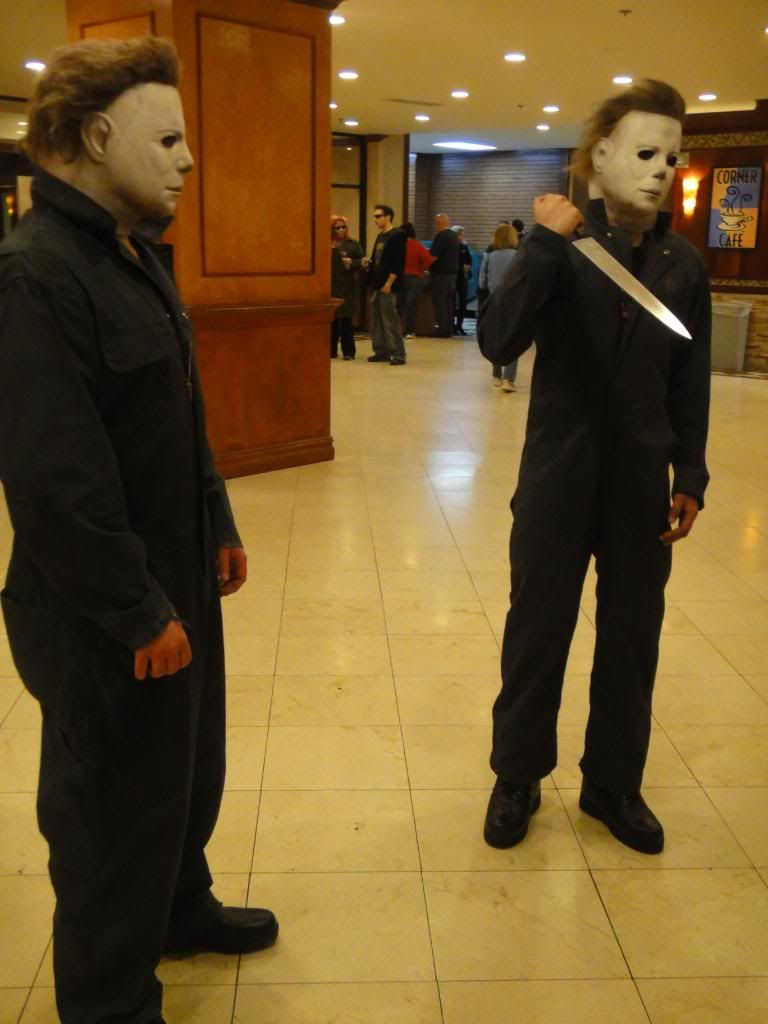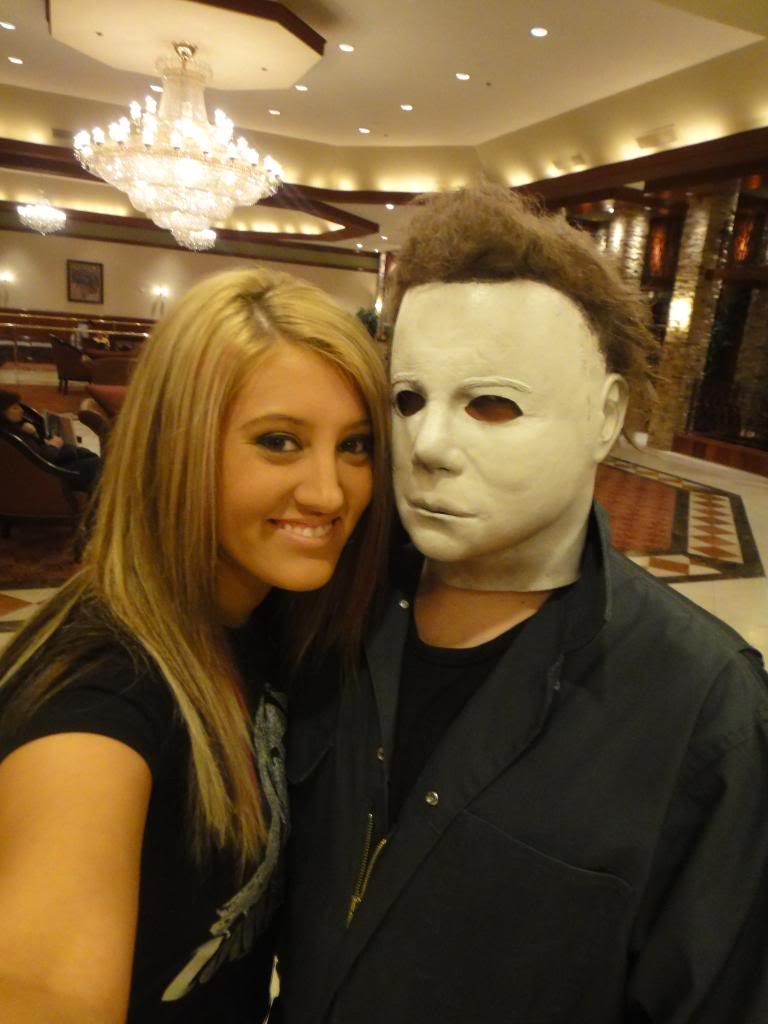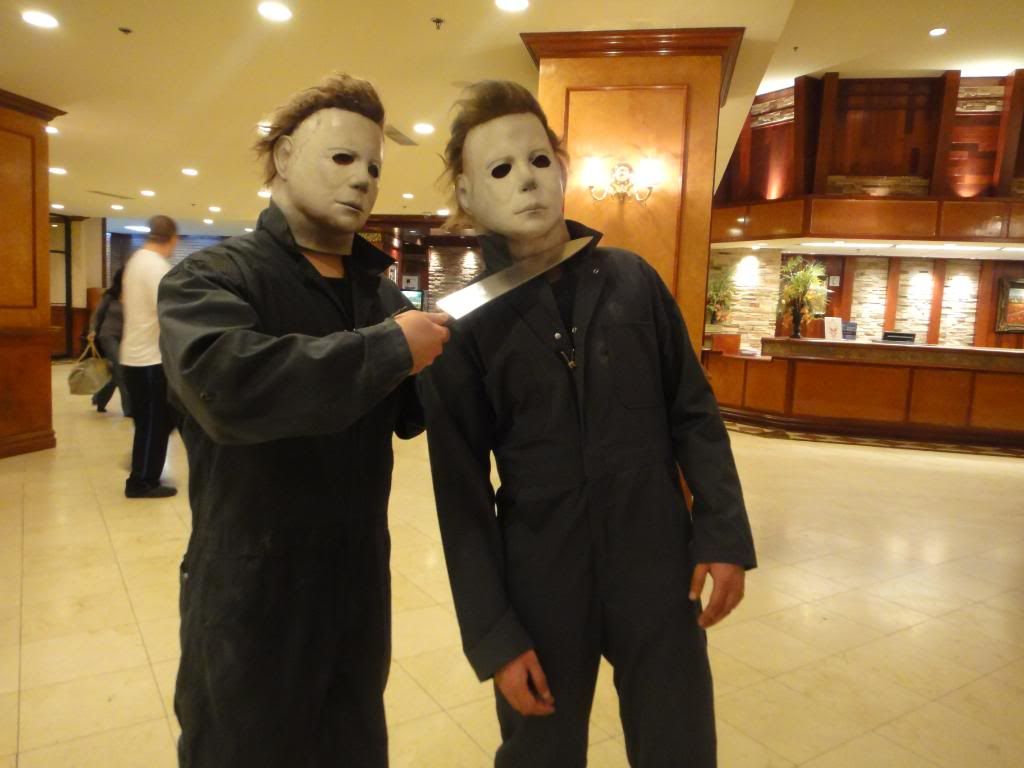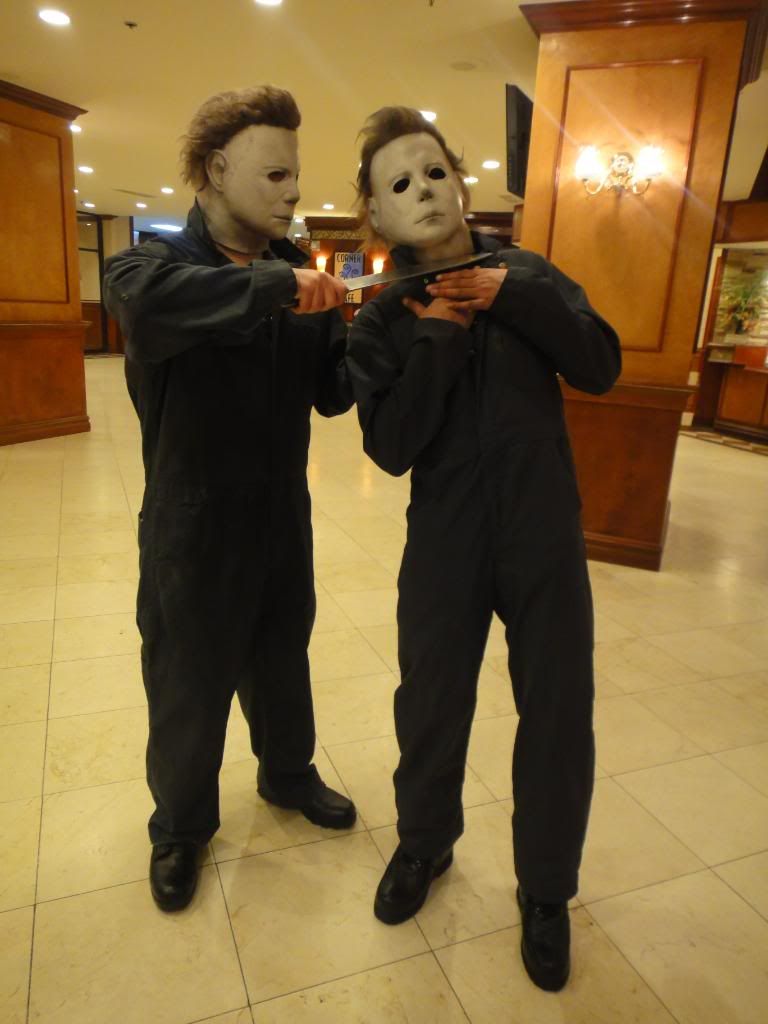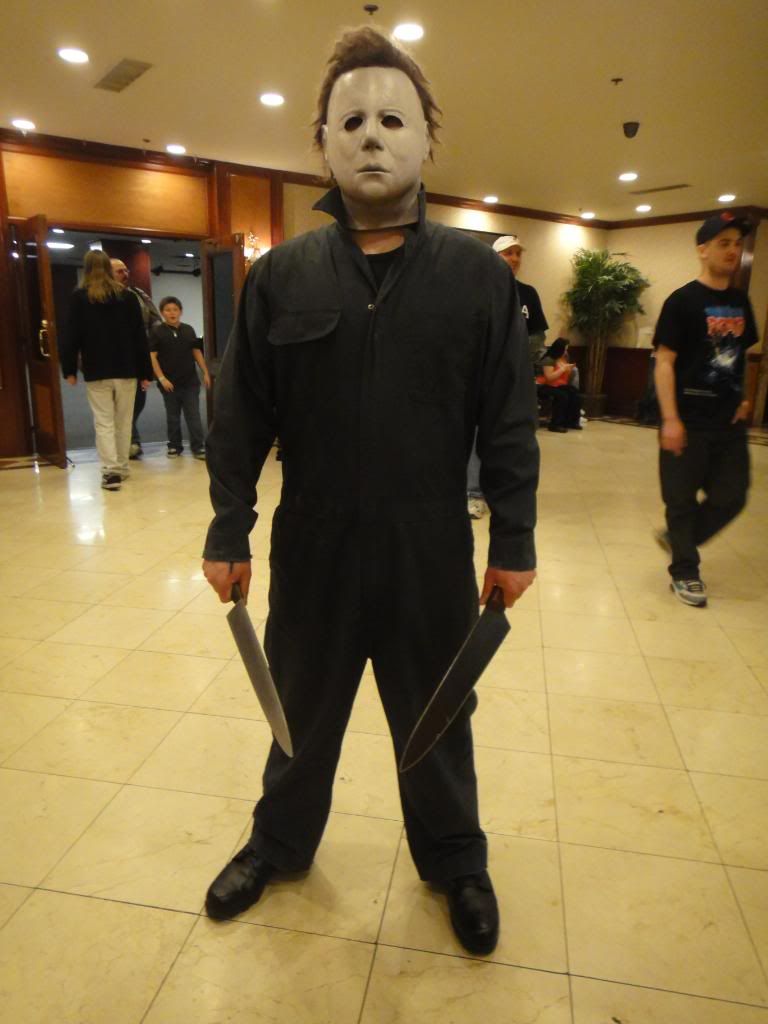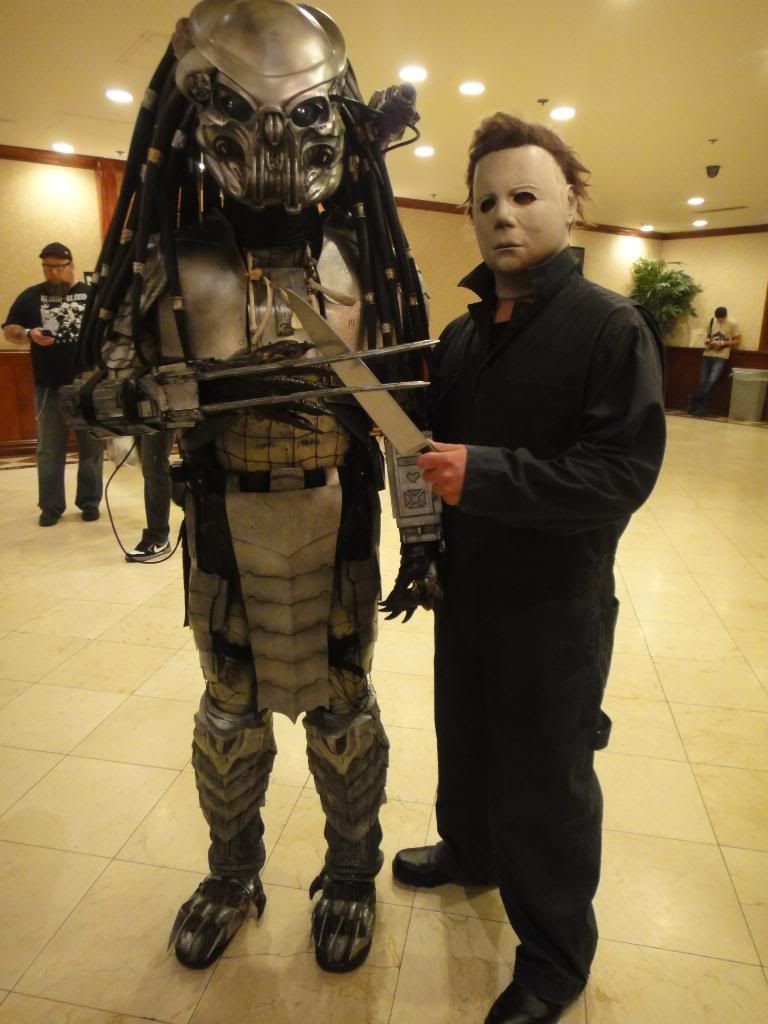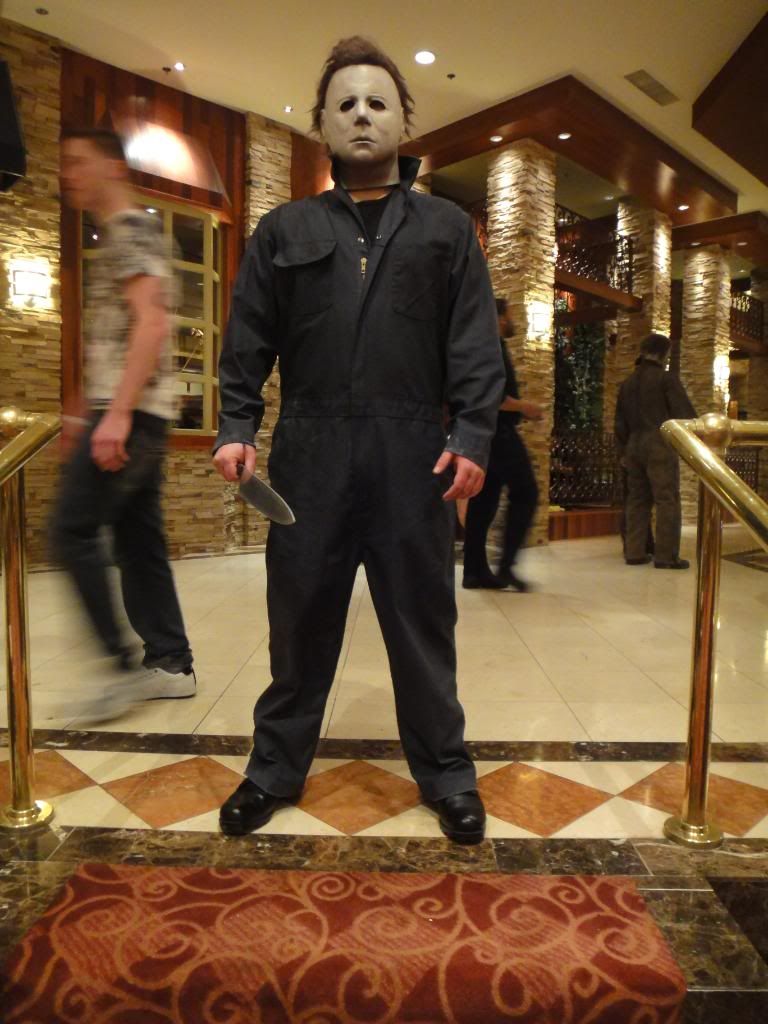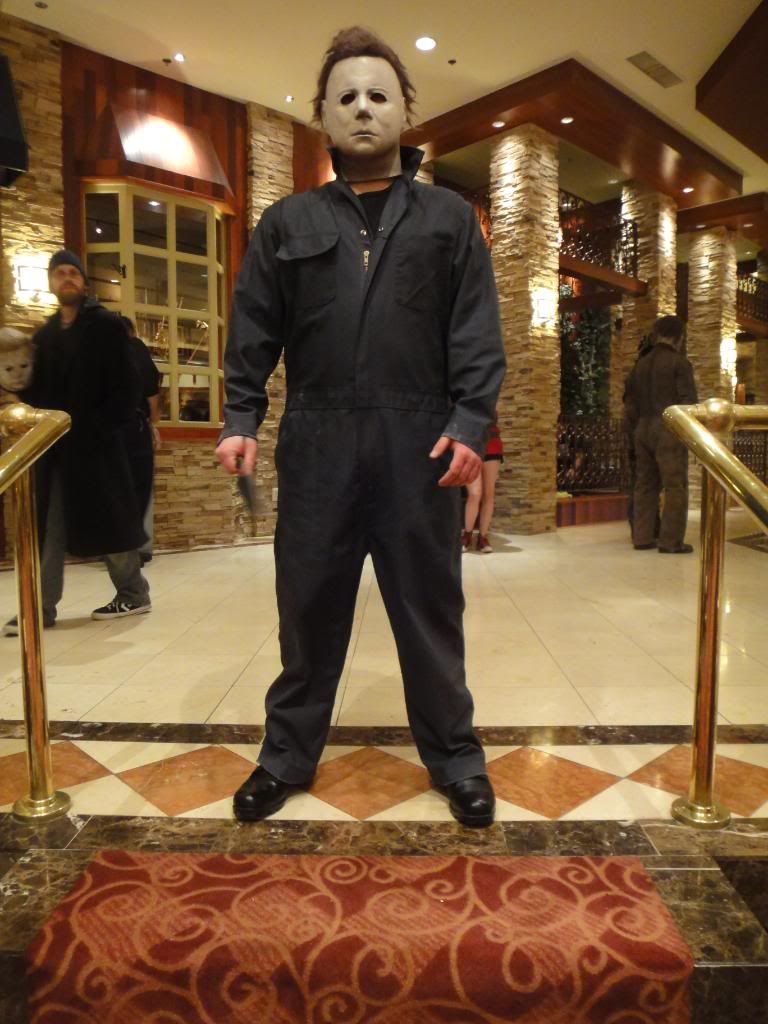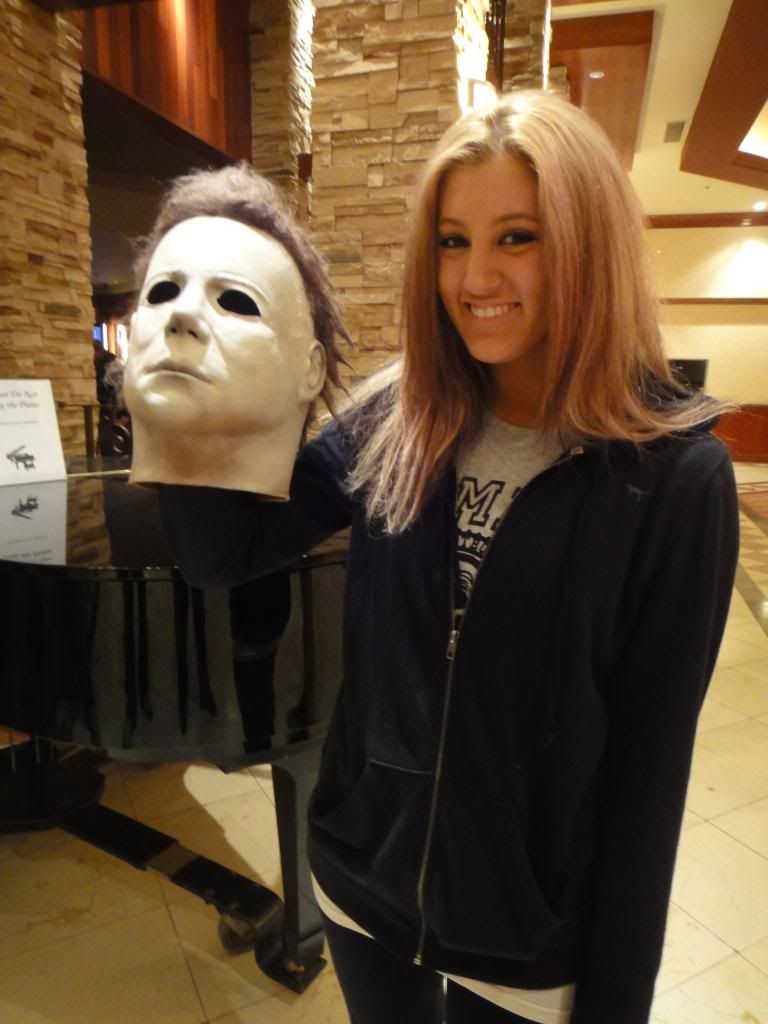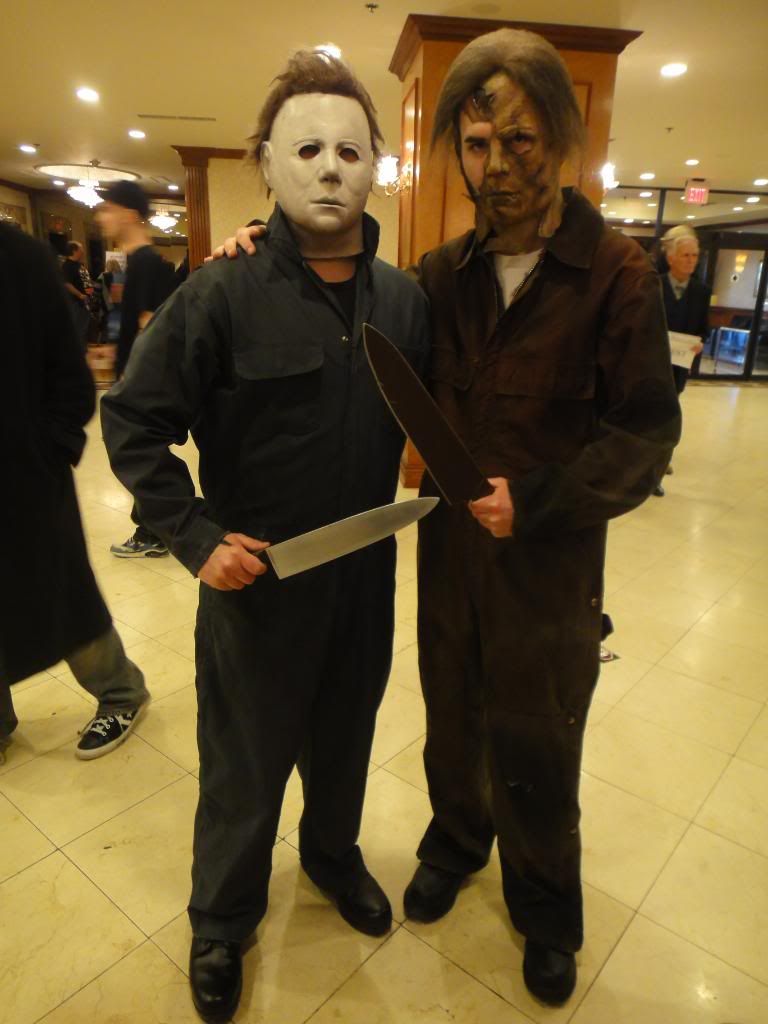 THE ICONS
TEAM CHARCOAL!!!.... ASSEMMMMBLLLEEE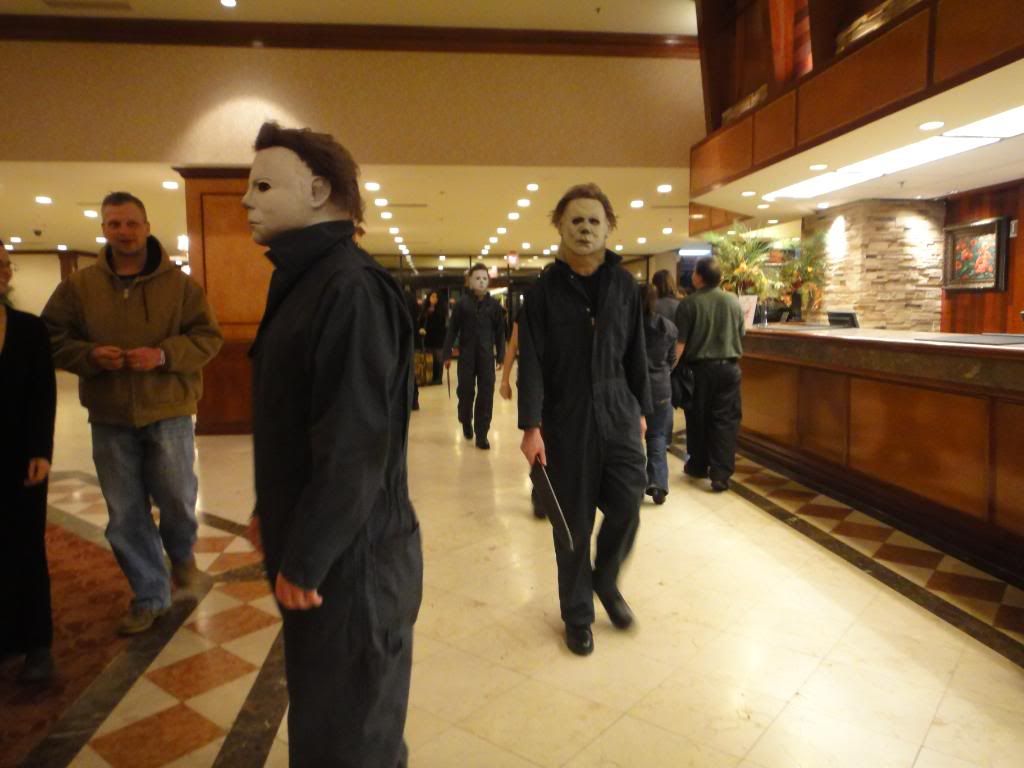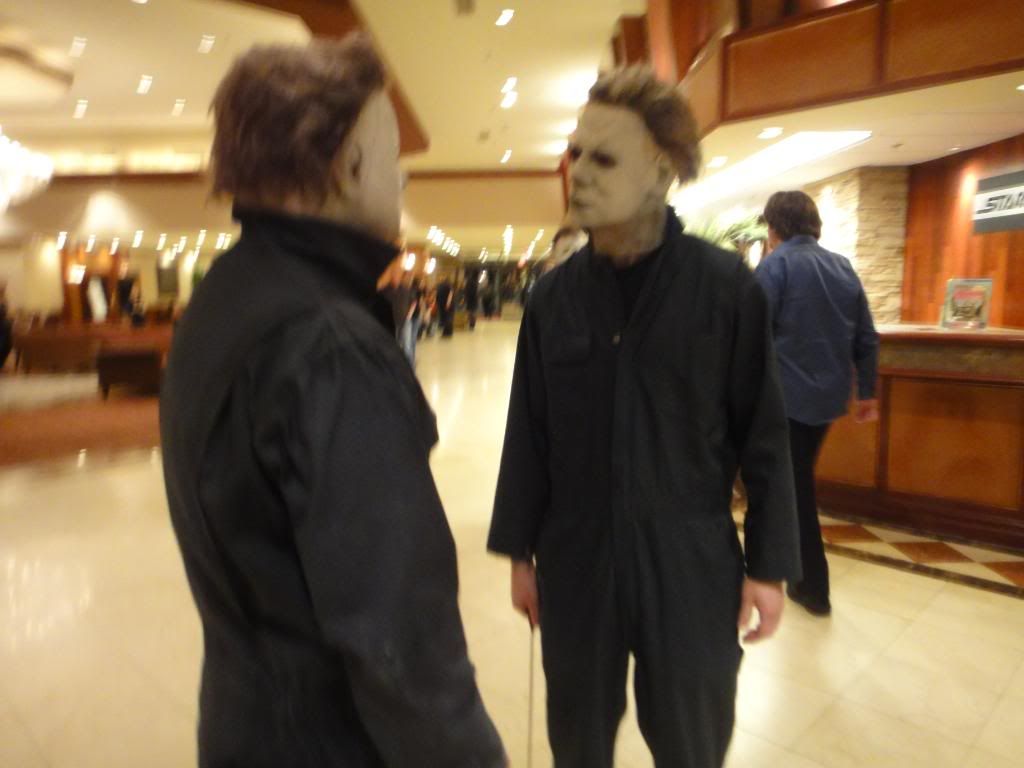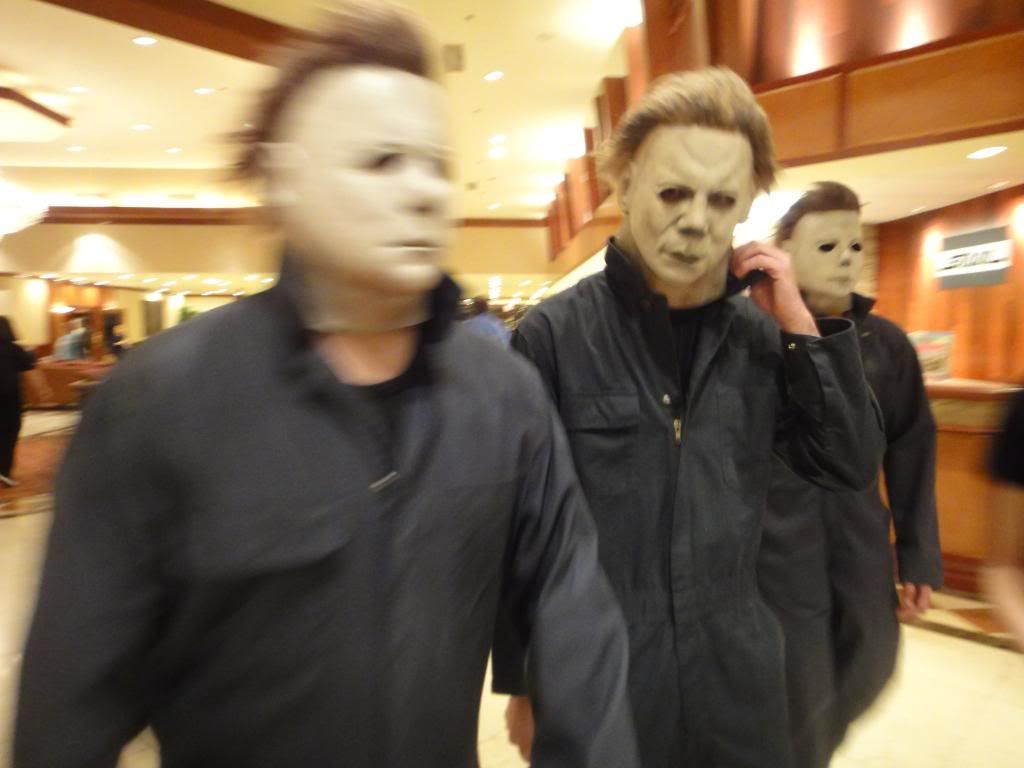 MYERS FOR PREDENT :mrgreen: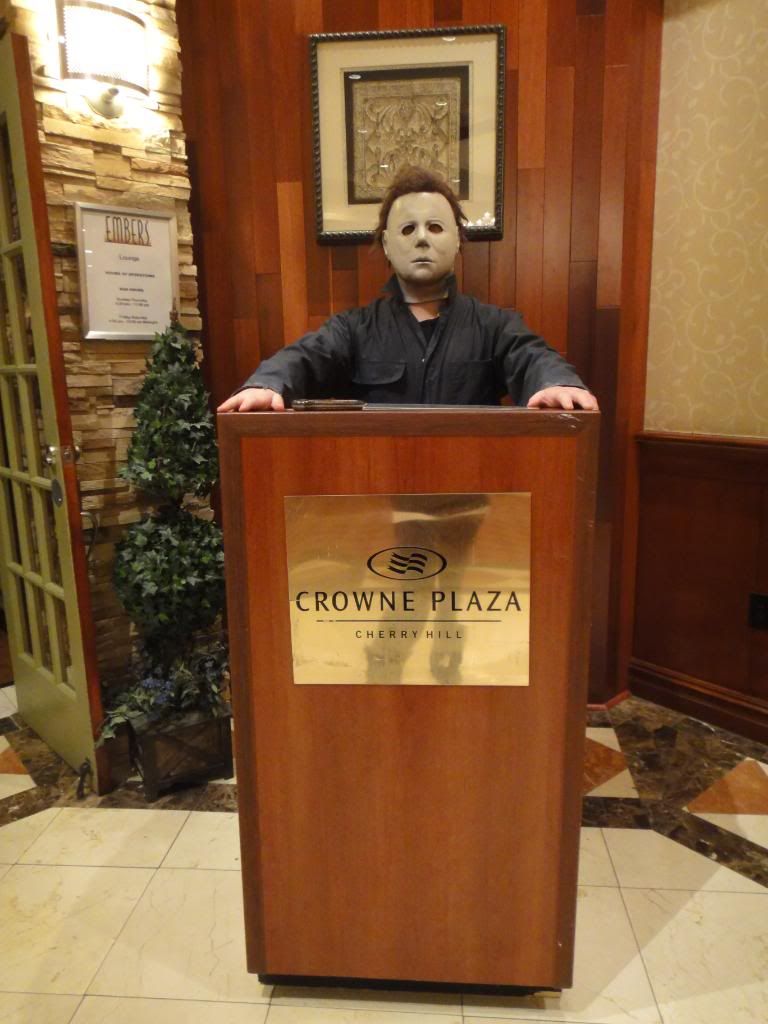 LUNCH ANYONE?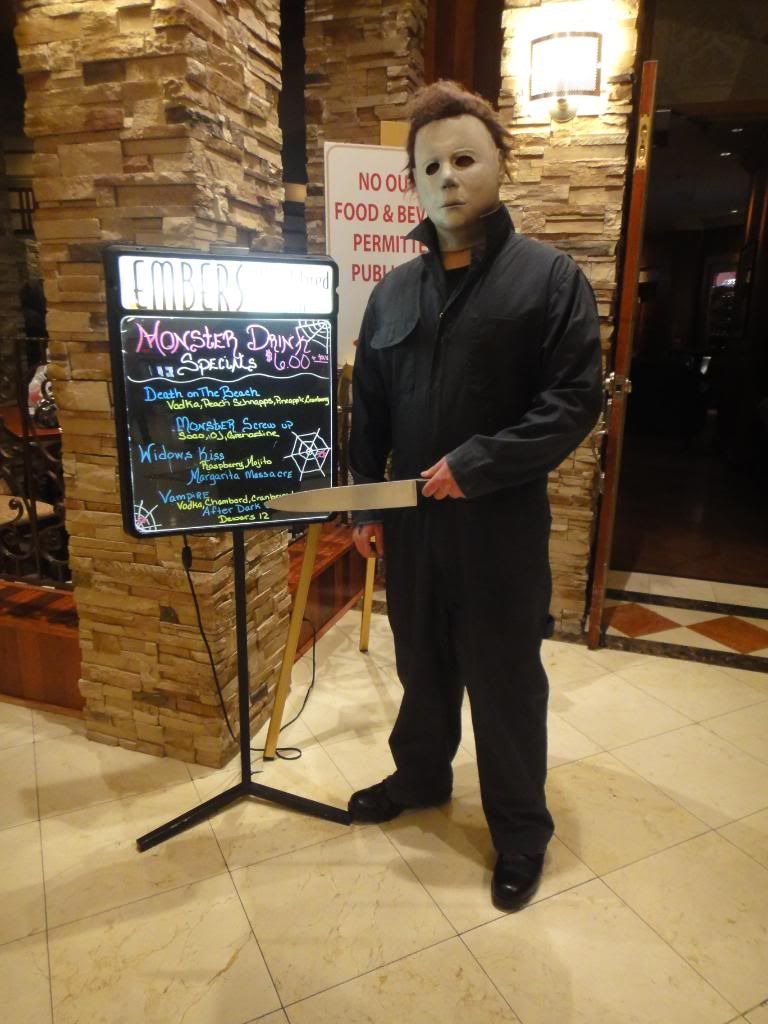 ME & RYAN WITH THE JC H1 & H2'S / 75K CASTLE EDITION & 99 H1 & H2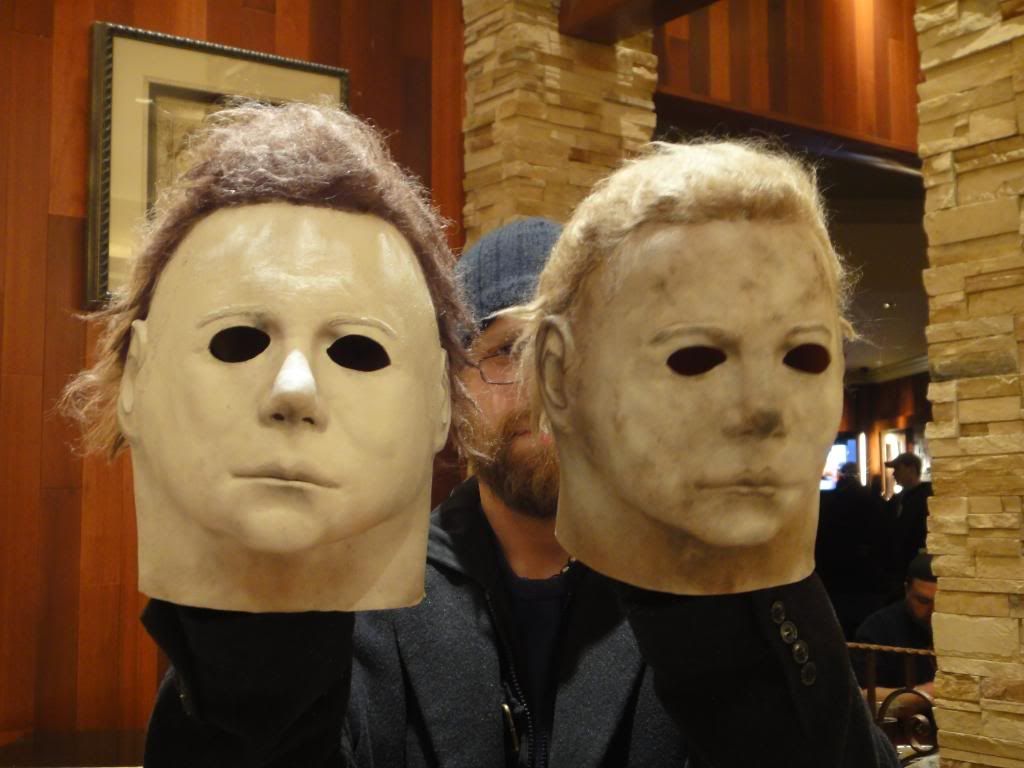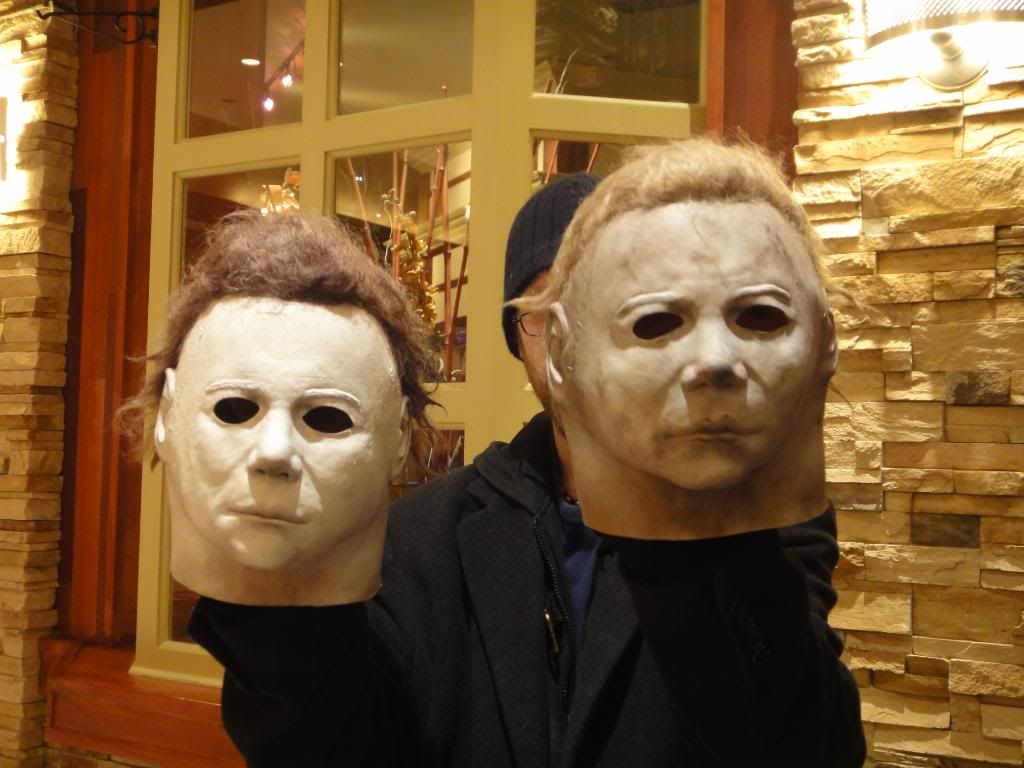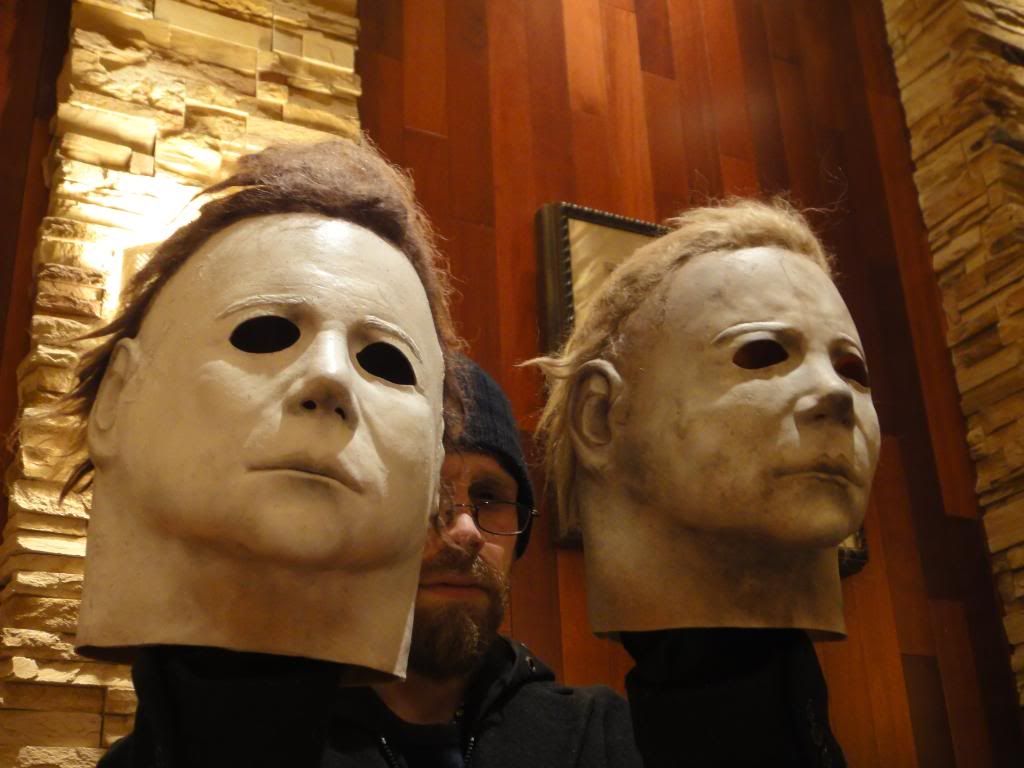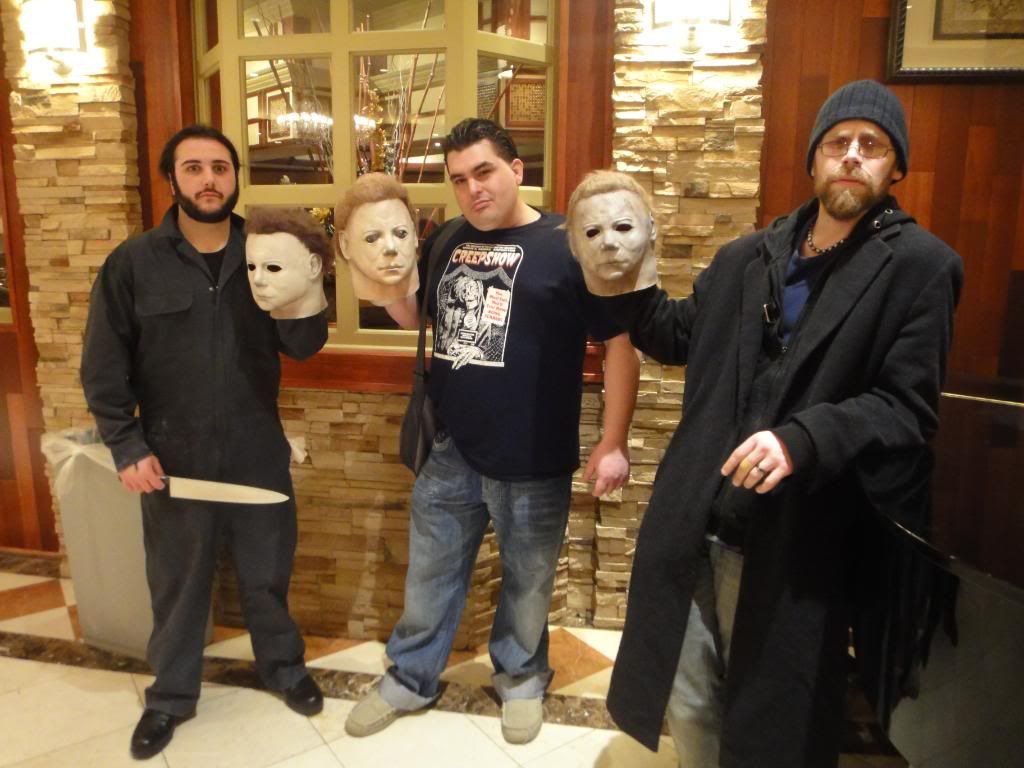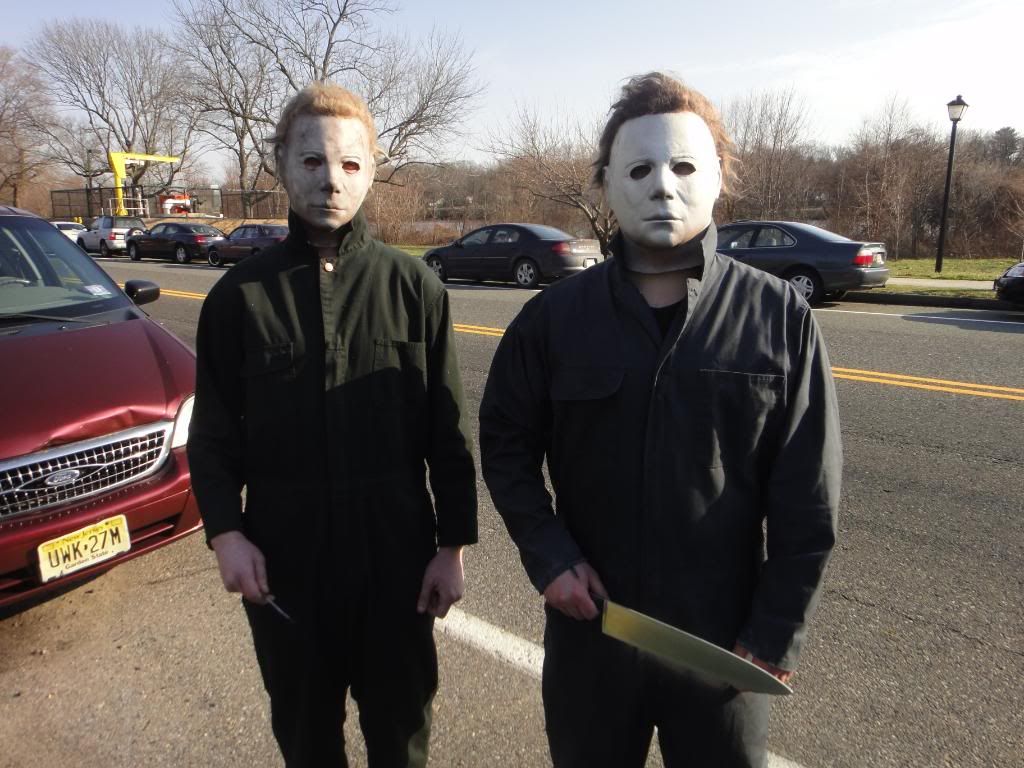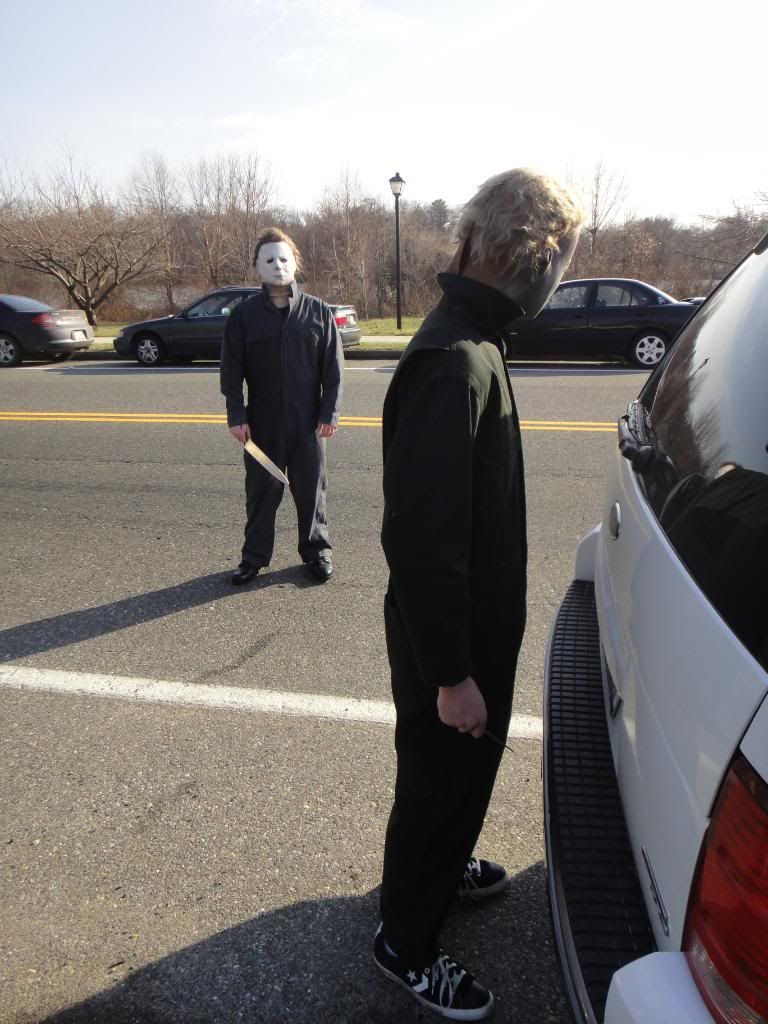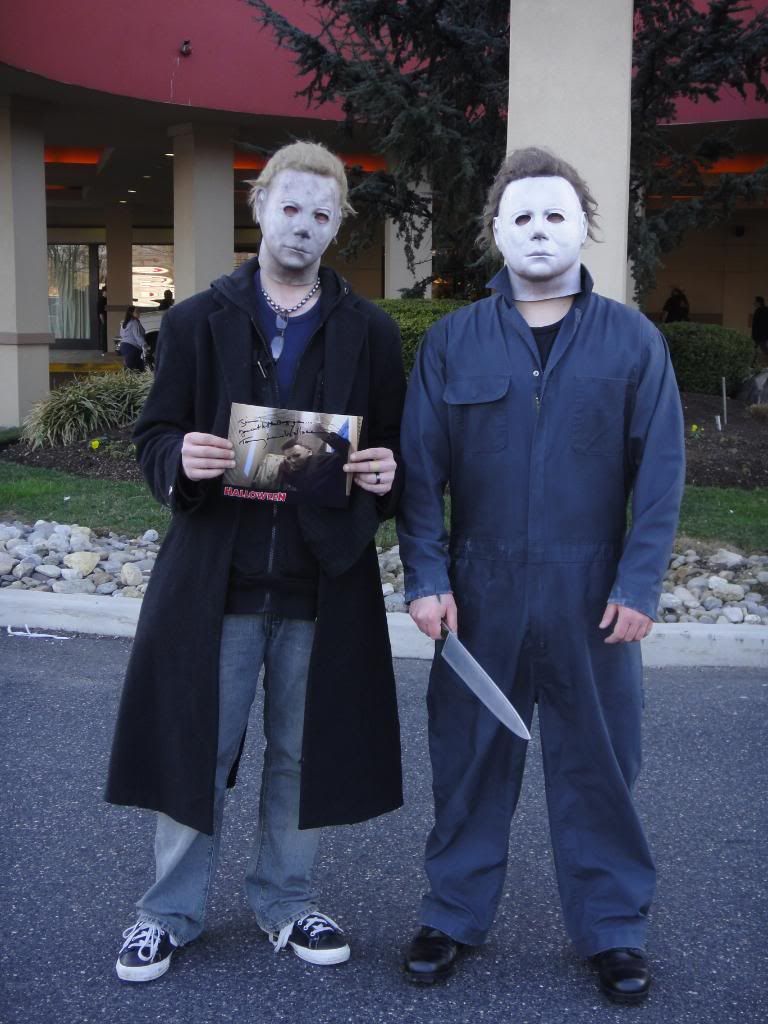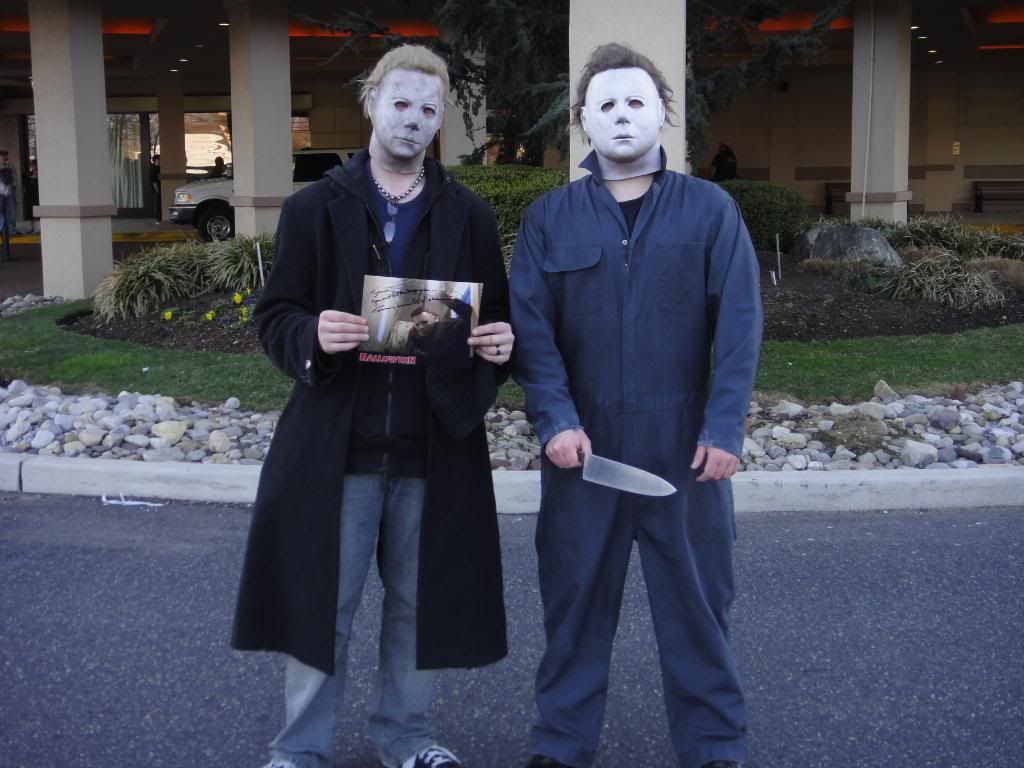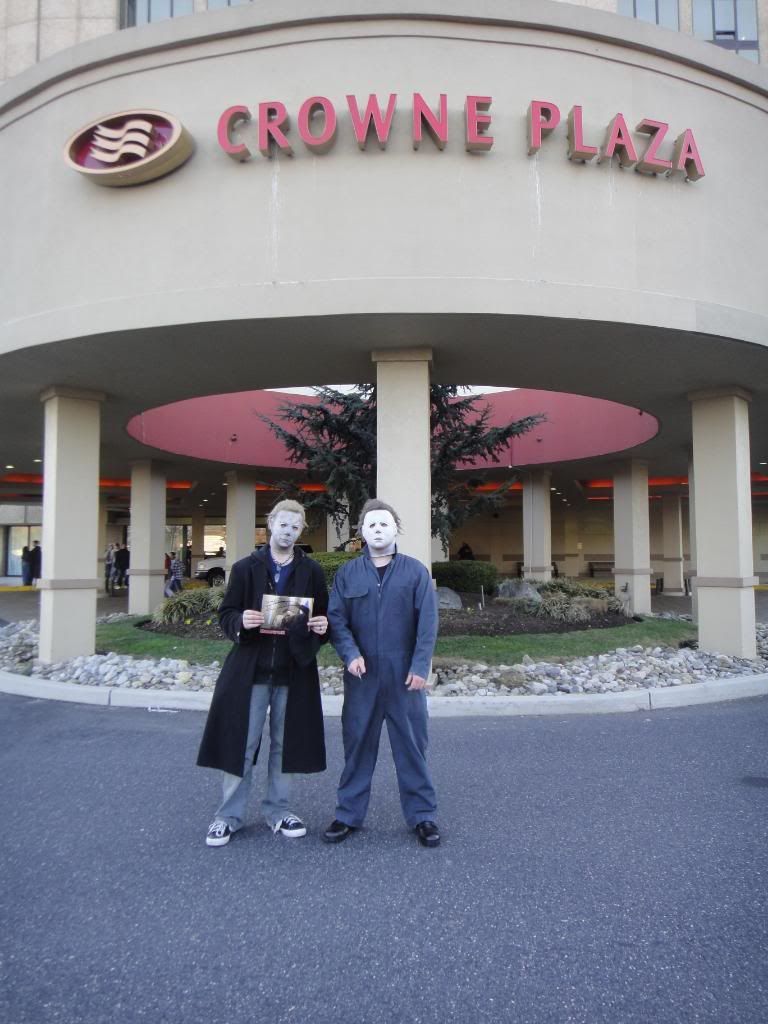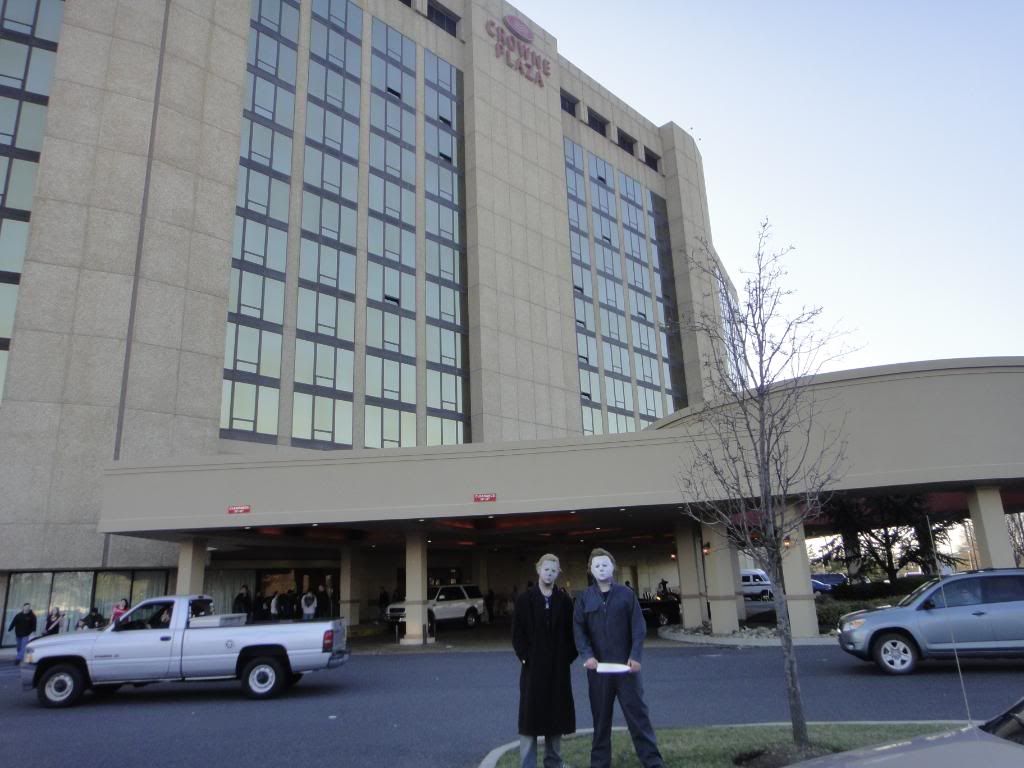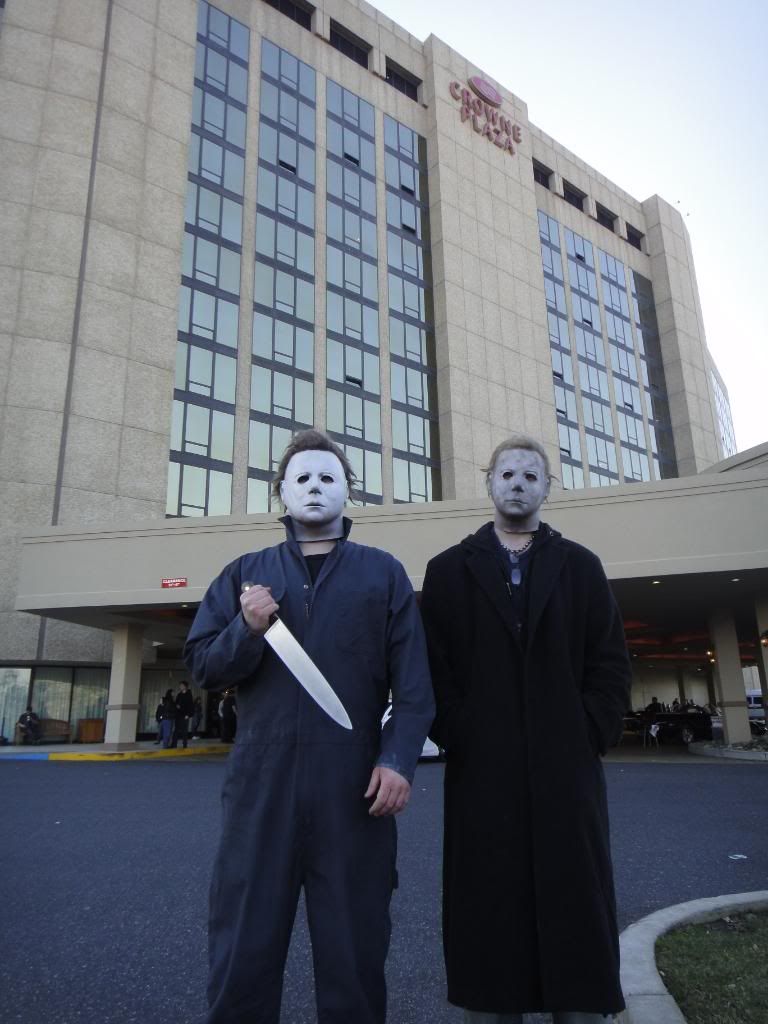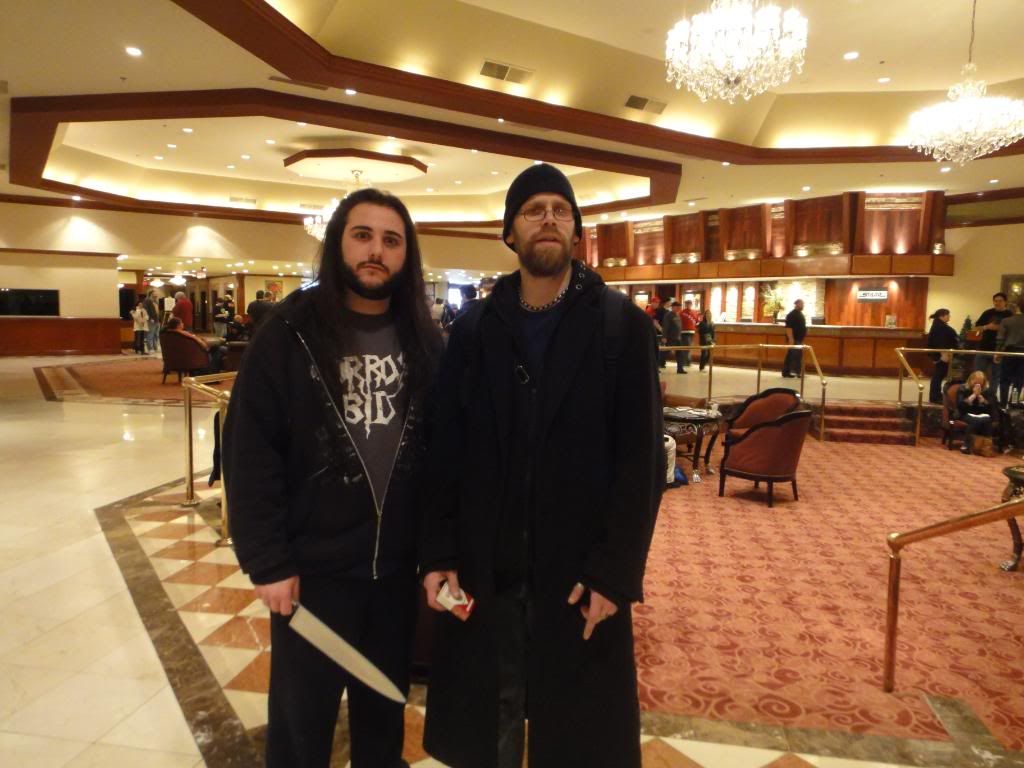 ME & KENNY (OWNER OF THE MYERS HOUSE)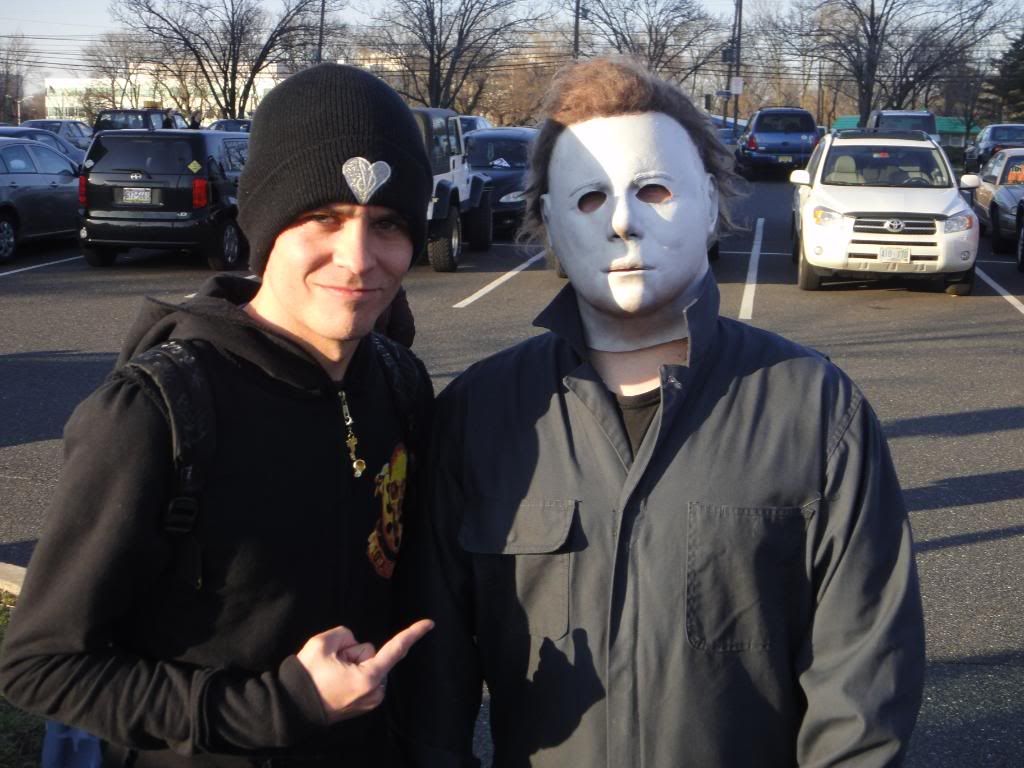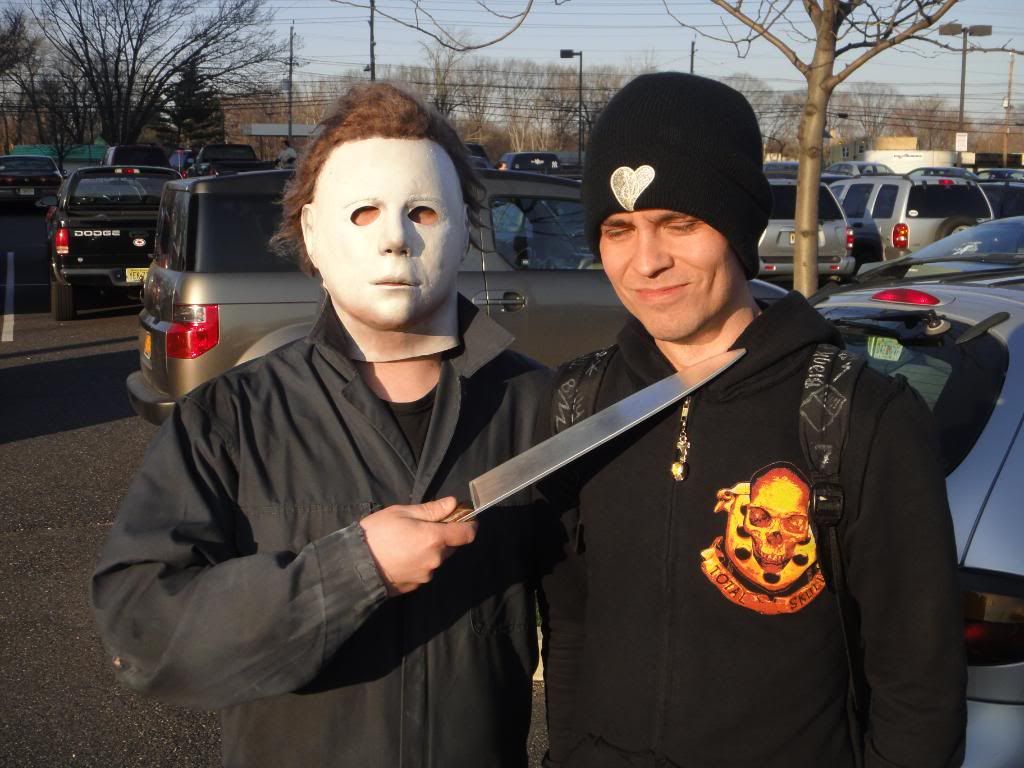 ME & MATT WITH THE JC KH SLE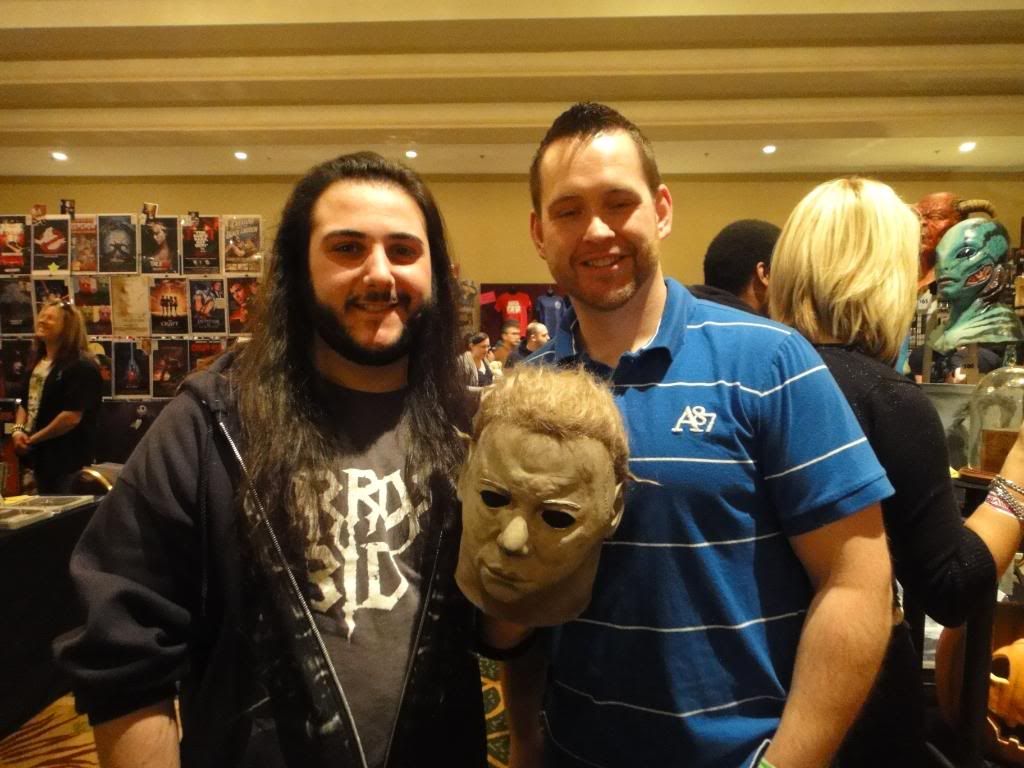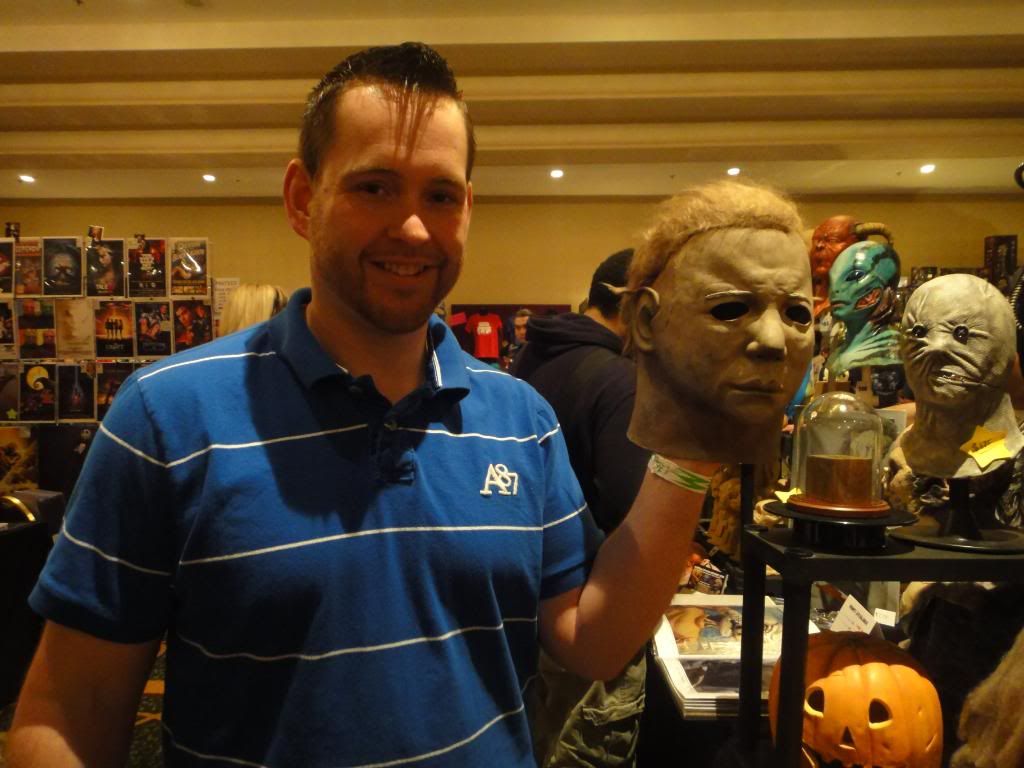 KANE HODDER & RA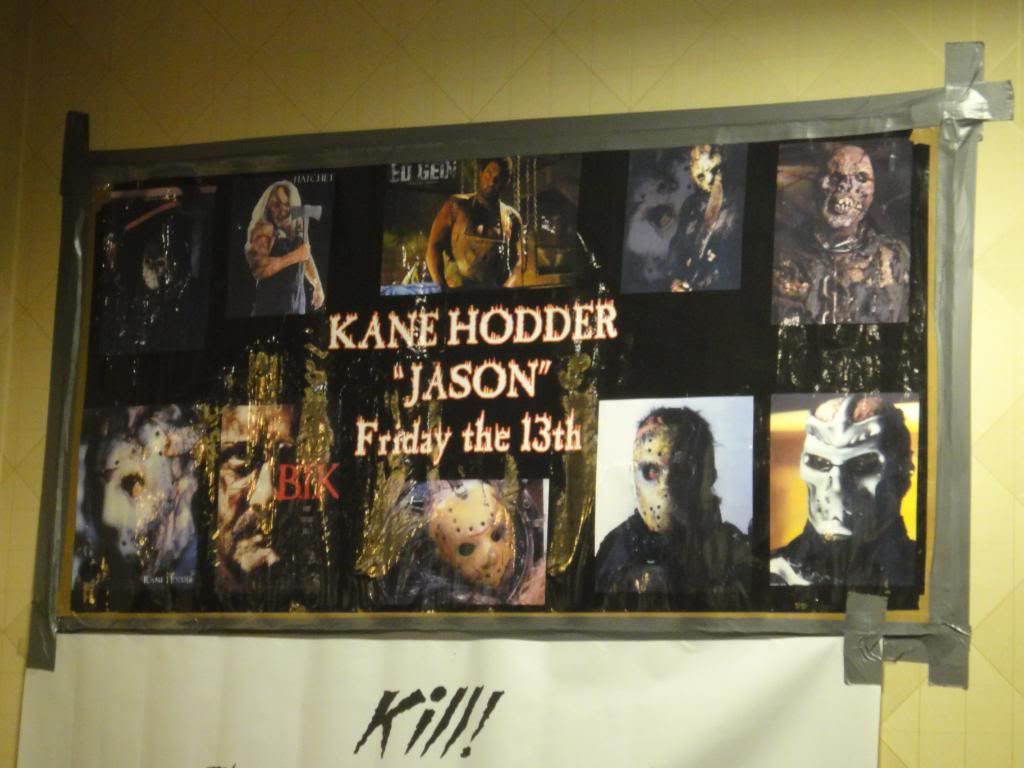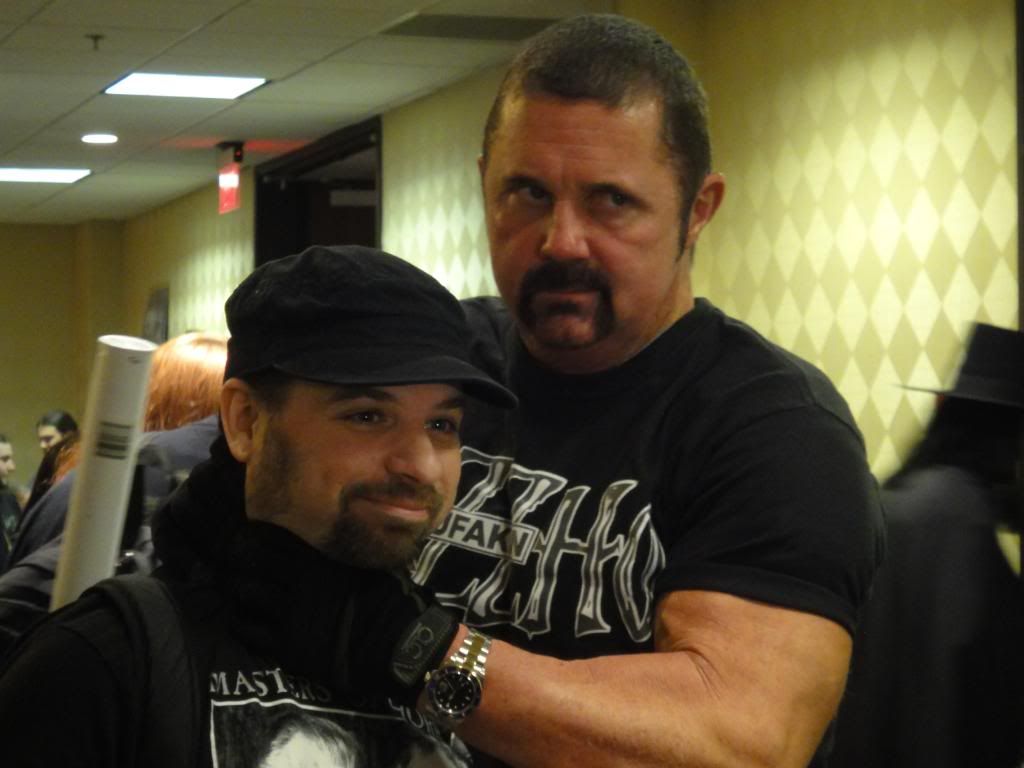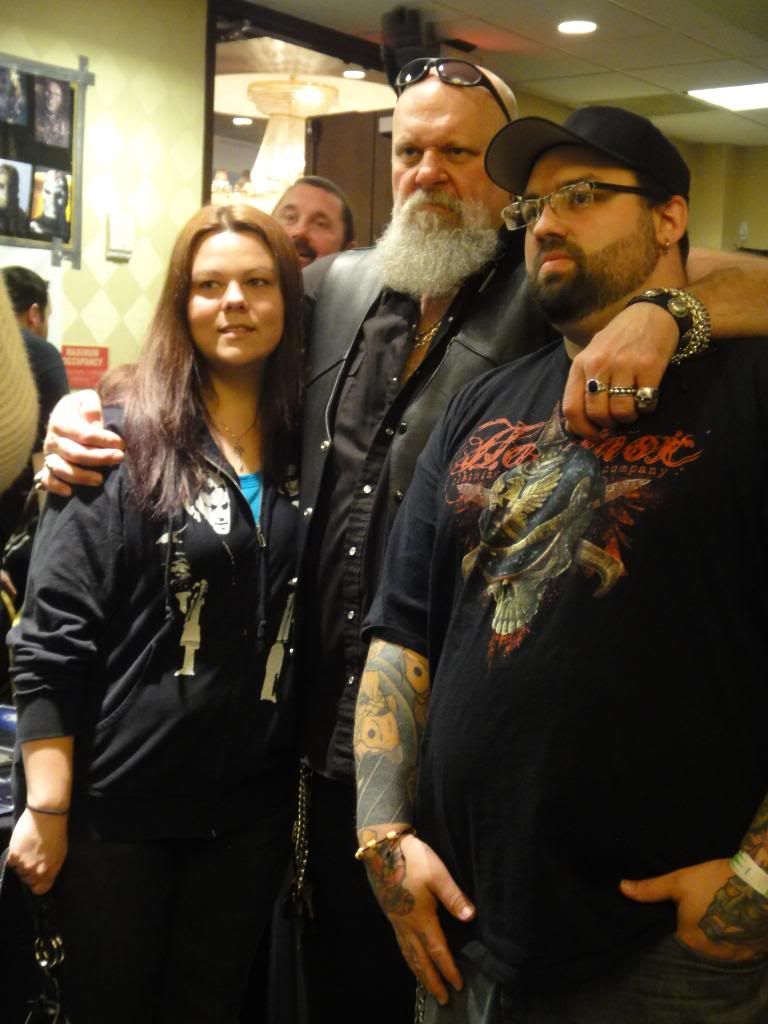 OTHERS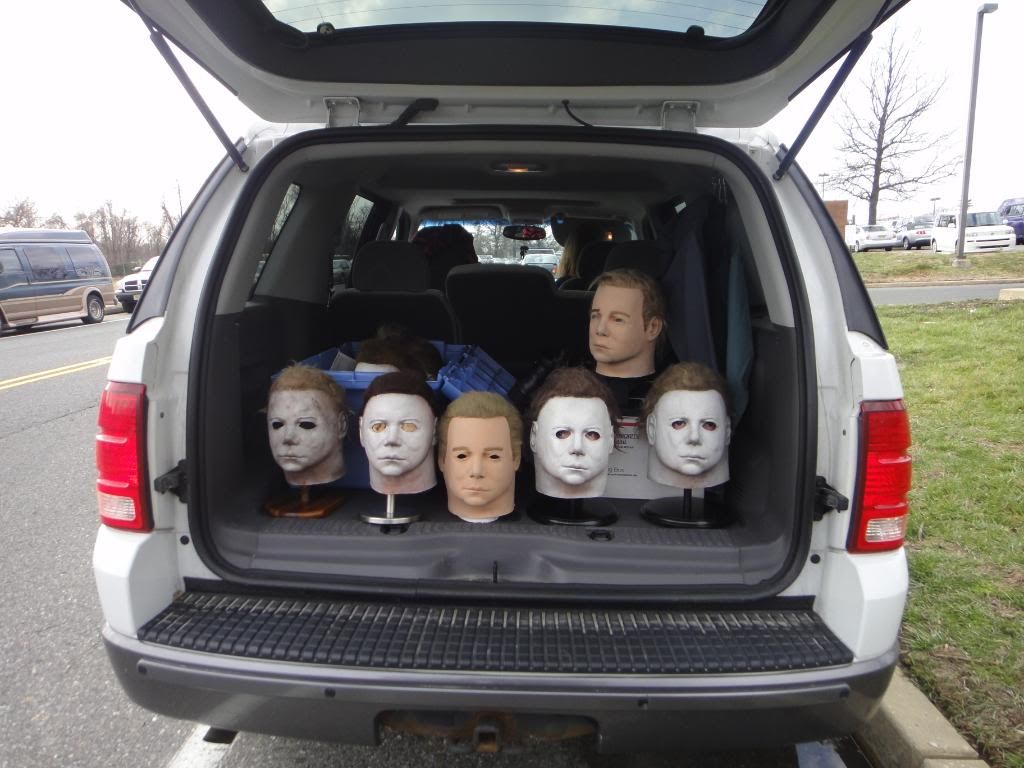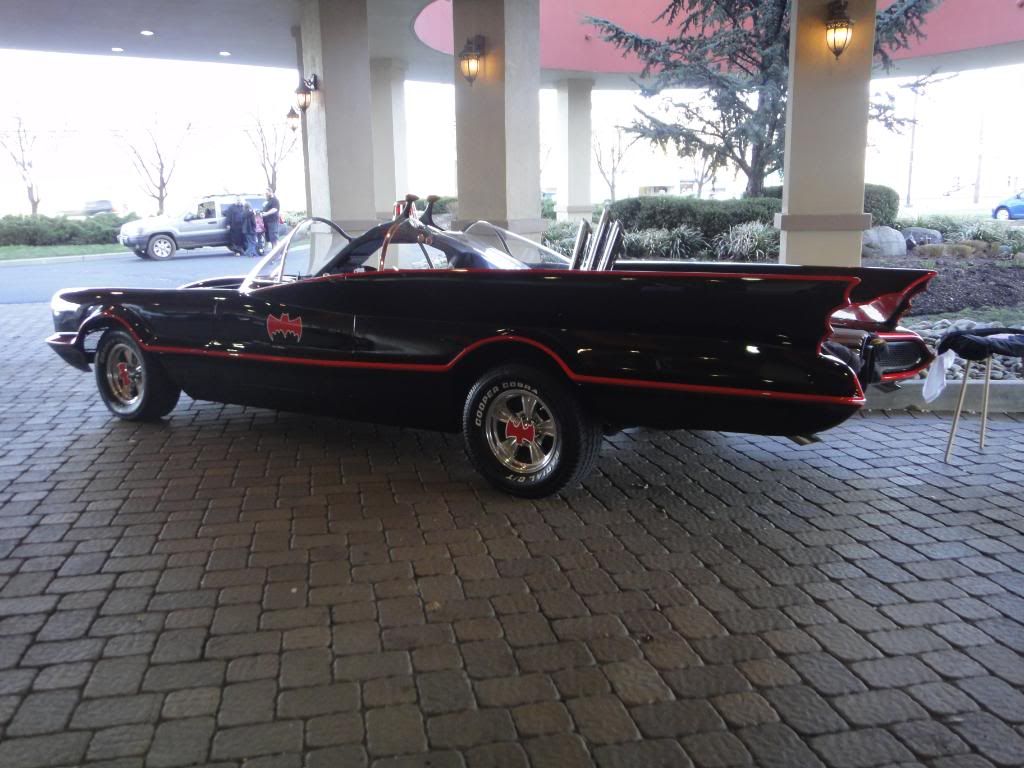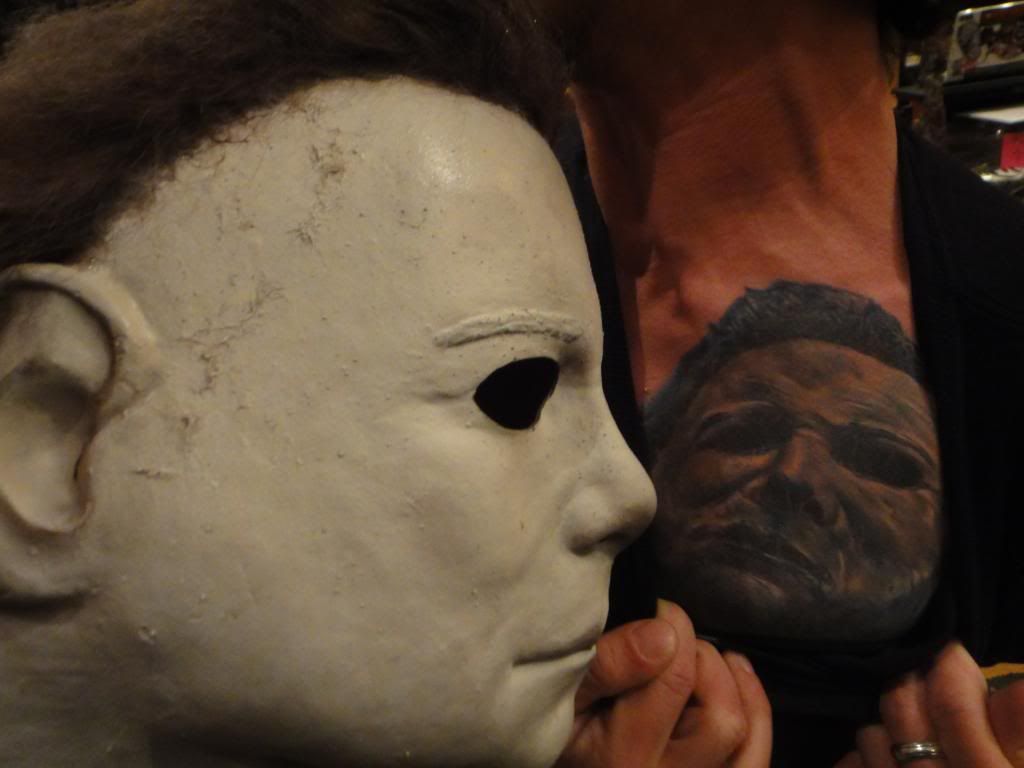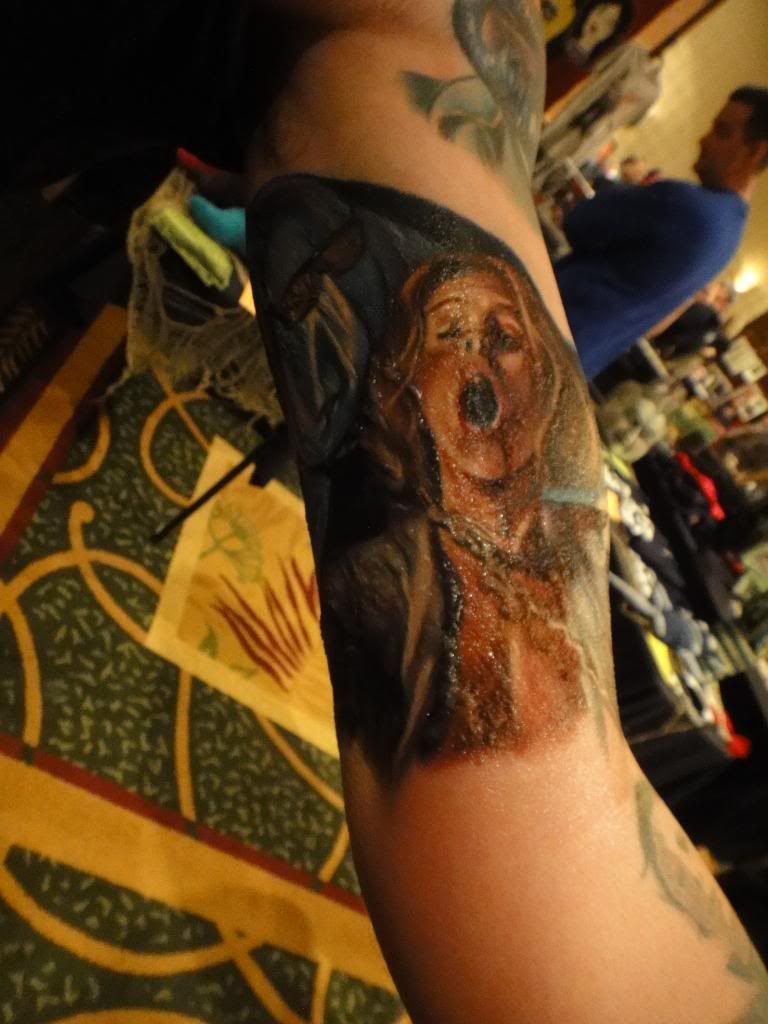 75KS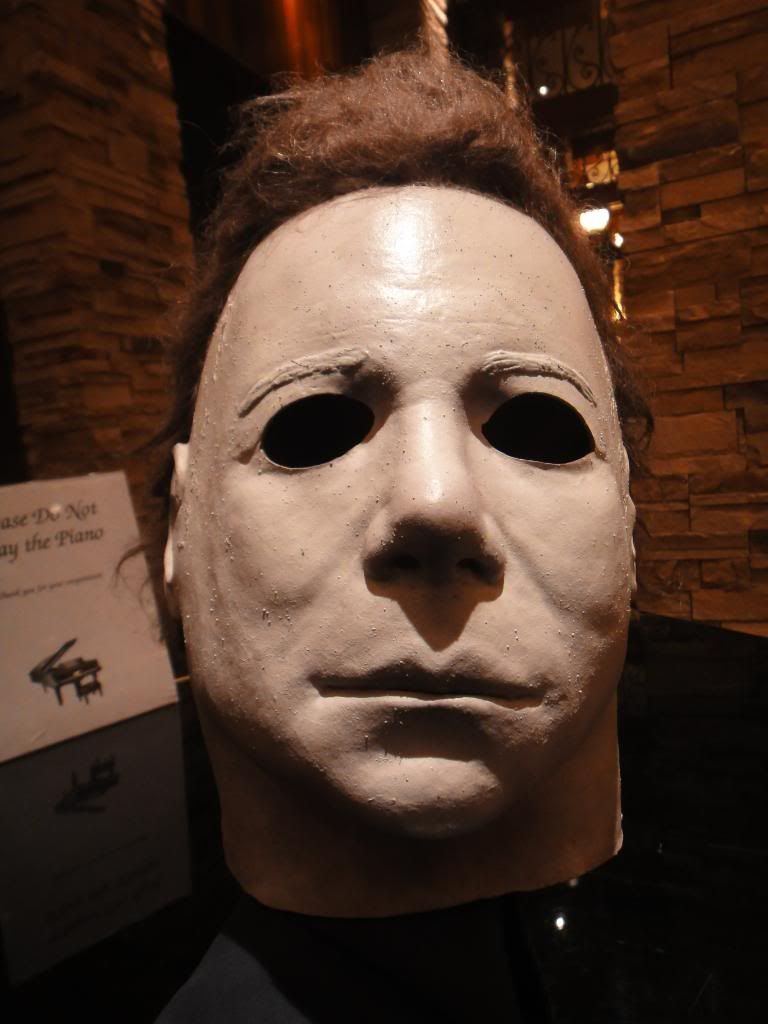 RYAN DAWING A NEW LOOK FOR THE JC 75K IN THE PARKING LOT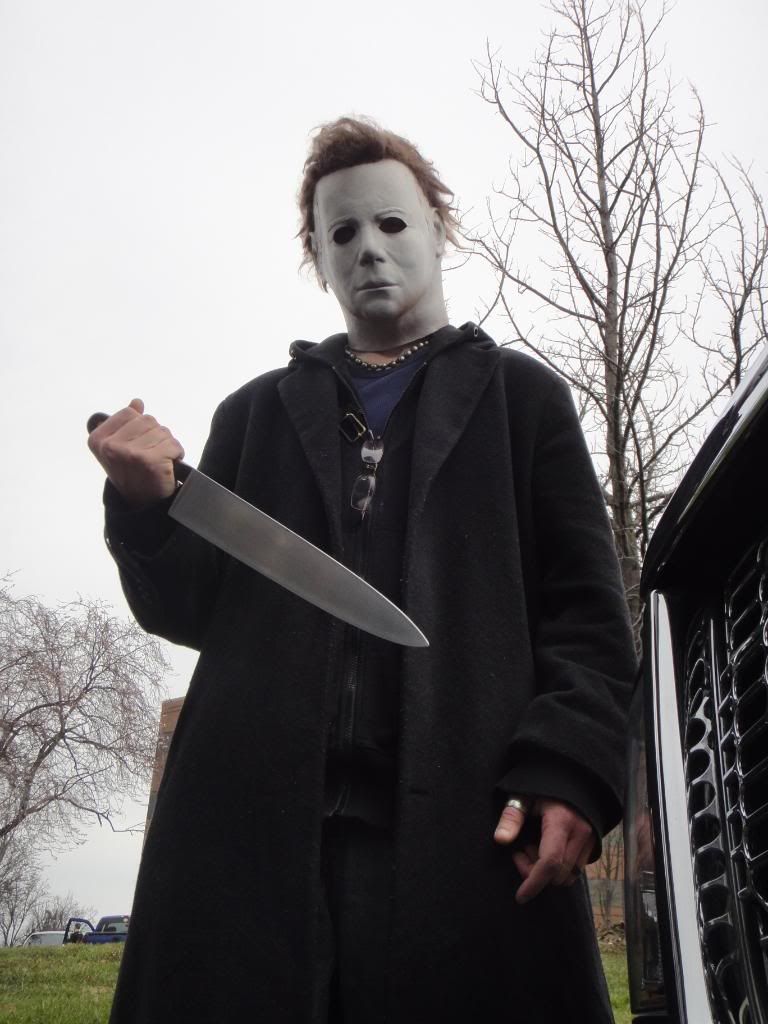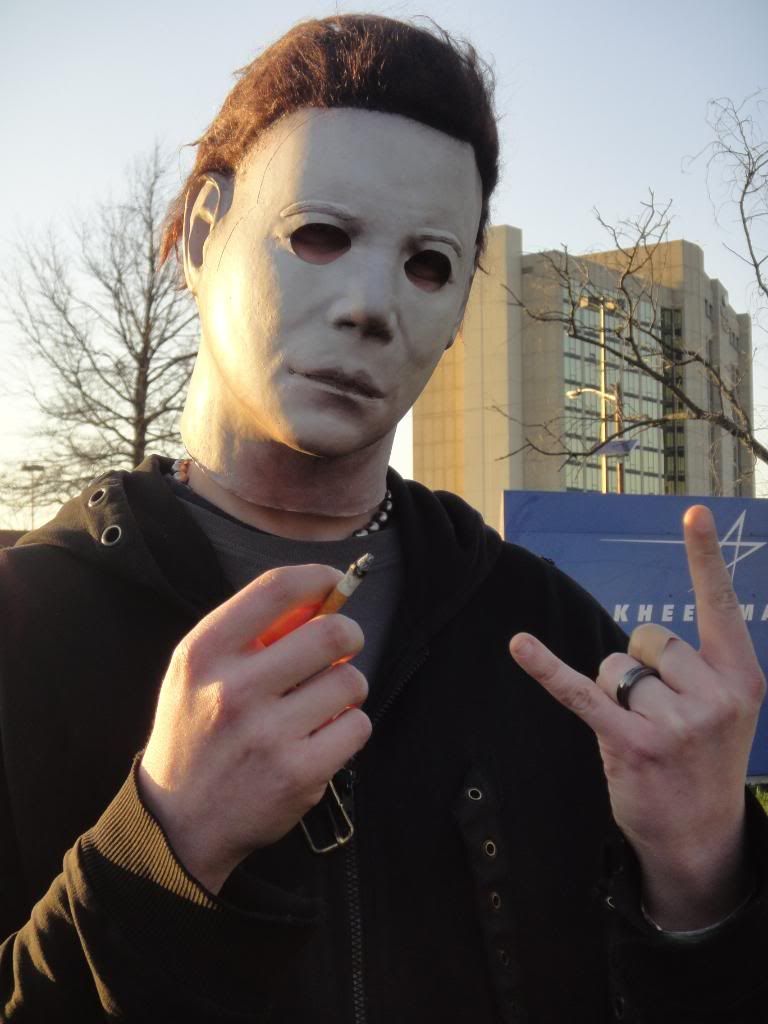 HSS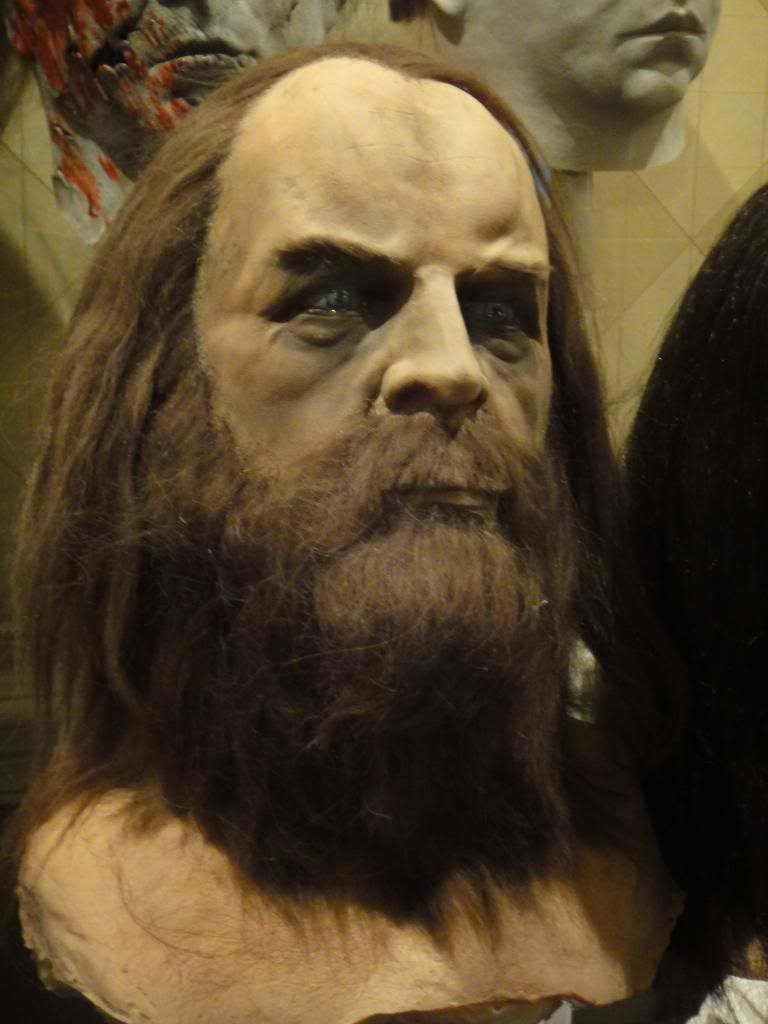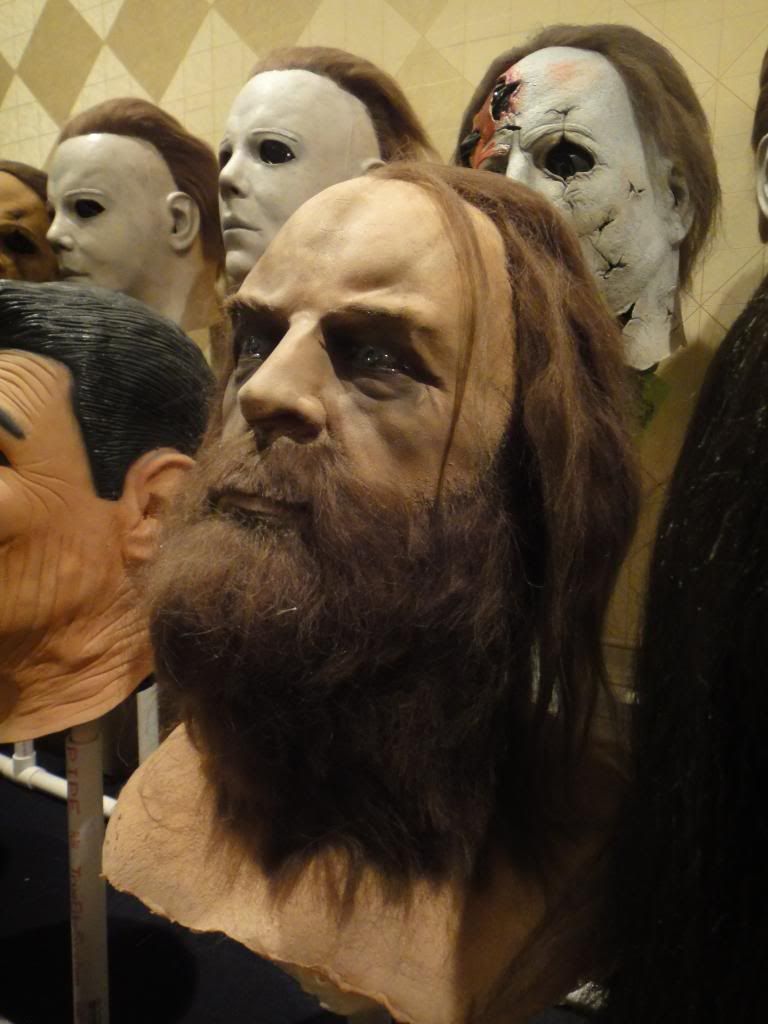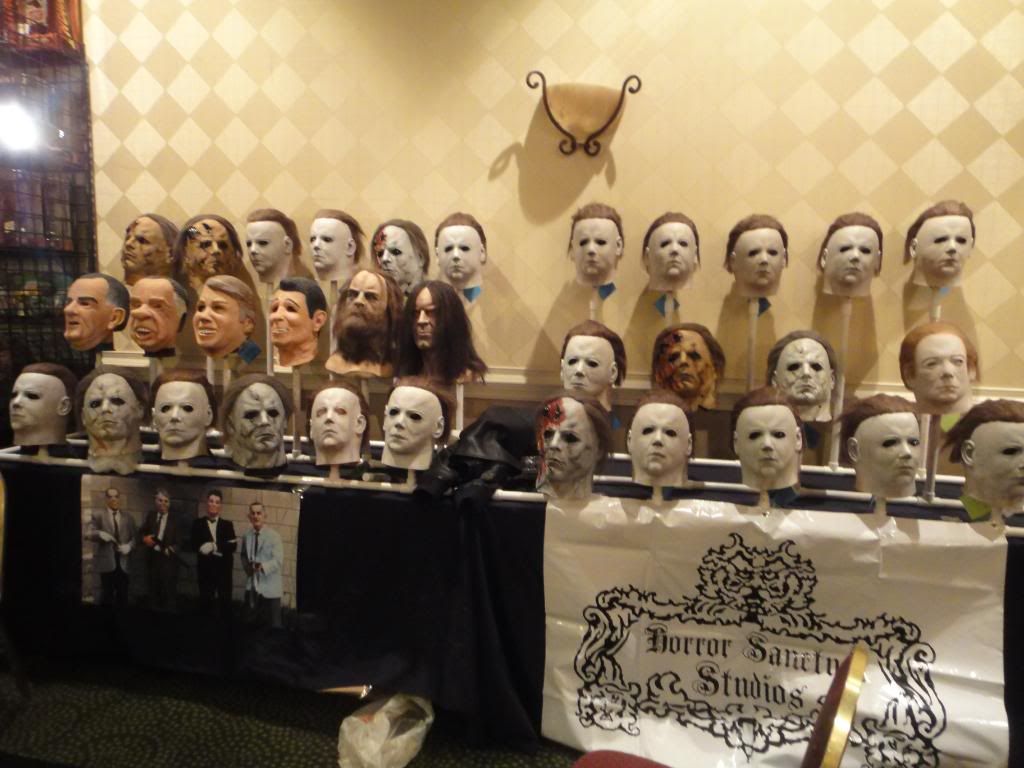 THE GROUP @ THE CASTLE Q & A LAST PART OF MONSTER MANIA, ONE OF THE BEST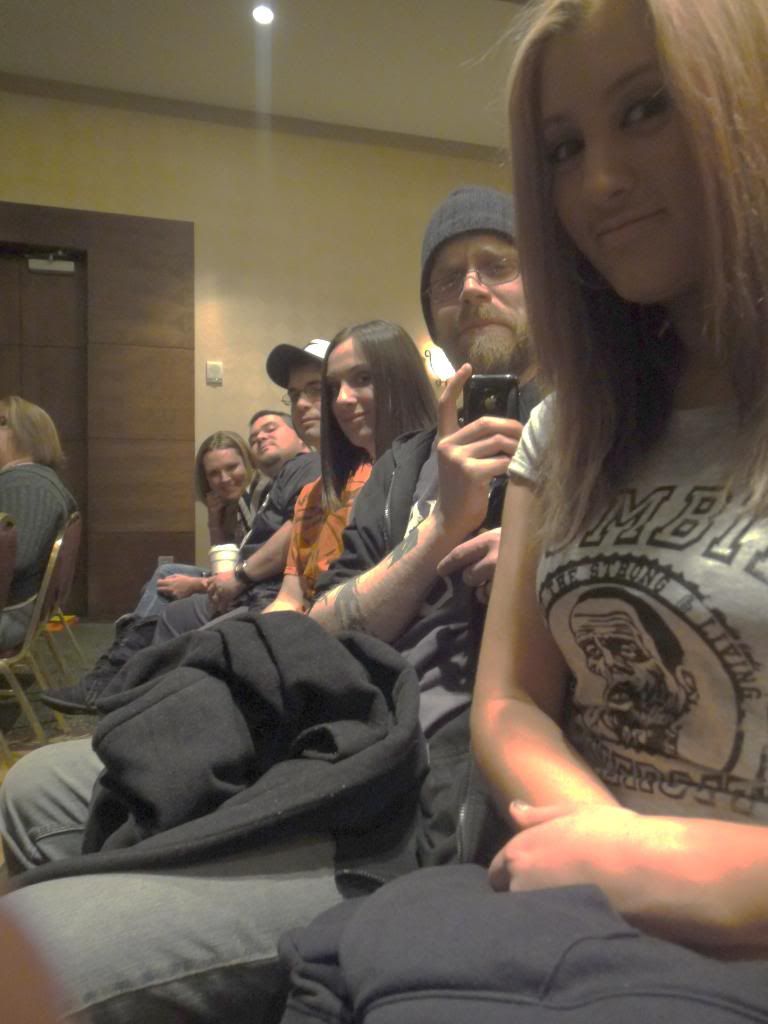 THANKS FOR LOOKING, MORE VIDEOS TO COME