New Pictures of the Walking Dead 6" inch figures have surfaced today via McFarlane Toy's. These Series One images are based on the popular Comic Book by Robert Kirkman.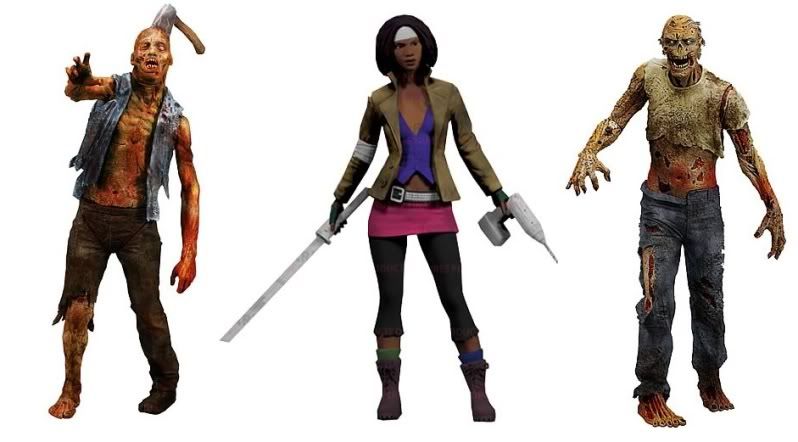 Pictured left to right: Roamer, Michonne and Lurker
The details:
LURKER - They are one of two types of zombies. They remain still until disturbed by anything living. Features a removable arm that segments and a splinting head, with expong layers of decaying muscle, exposed bones, and blood.
CRAWLER - Like a Lurker, but this type of zombie will wait for a human to get too close, once it does the Crawler begins its attack. Features a splitting torso and exposed intestines along with other internal organs. The Crawler can be transformed it into a legless "crawler." Other features include,removable arm segments and a splitting head.
MICHONNE - Features her gnature katana sword and various implements of destruction, including a power drill, hammer, pliers, and amongst other things a tablespoon. Michonne has approximately 22 points of articulation, making her fully poseable.The figures are due out this September, with a retail price of $14.99 each.