We here at HorrorBid.com have been covering the new Freddy assortment by NECA everytime a new picture has been released. Each figure that NECA puts out will chronicle a specific scene from each of the Nightmare movies. The newest one, which is pictured below, is from the movie
Freddy's Revenge. It depicts Fred with dagger-like blades coming out of his fingertips. Due out this August the figure will Include 2 heads, 2 right hands, & a removable hat. Other figures included in the set are from the movies; ANOES,ANOES 3:Dream Warriorr and ANOES 4: Dream Master. Be sure to check out the links below for details as well as pictures.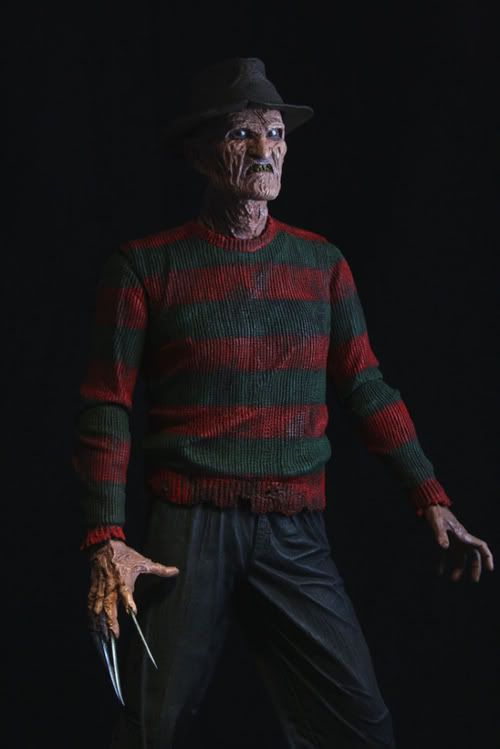 For more pitures and info follow the links below:
viewtopic.php?f=259&t=12934
Dream Warriors link.
viewtopic.php?f=259&t=13018
Dream Master link.
viewtopic.php?f=259&t=13148&p=74878&hilit=freddy#p74878
Original NOES link.