American World Pictures, an LA-based independent motion picture distribution and production company, is gearing up for the 2011 Cannes Film Festival with several horror flicks this year. The one that interested me the most was a film entitled, Spirit Hunters.
It's directed by J.P. Pierce and stars Michael Chandler, Danielle James, Doug Jones, Michael Dorn, Robert Picardo, and Zak Ward.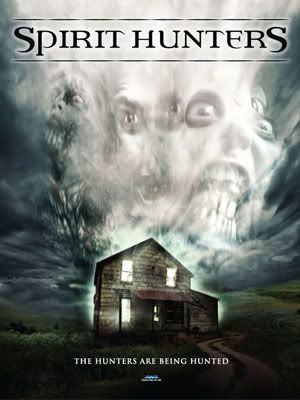 Plot Synops:
Cinematographer and soundman, Morgan and Cricket, head to a remote Idaho ranch to film the pilot episode of "Spirit Seekers," a new reality TV show about ghost hunters. When the host dies during filming, the production shuts down.
Unbeknownst to the cast and crew, the show's director planned the host's death to boost ratings. Dr. Randolf Fairfax (Doug Jones) fears the bloodshed has awoken supernatural spirits that are now hell bent on their own revenge! The crew must try to survive, dodging bullets, ghosts, and a scheming televion producer (played by Star Trek's Robert Picardo) as they race to find out what is really going on at the end of the road.
After watching the trailer below, I had to ask myself this question; IS THIS MOVIE FOR REAL?? I apologize to the folks over at AWP, but come on, this movie looks ridiculous. Maybe I'm being too harsh, but does anybody else have to fight the urge to laugh while viewing this?
http://youtu.be/M6rNPxC8lrI
This movie has no release date info as of yet.