Without a doubt my favorite holiday of the year is Halloween. Some people will argue over which is the best horror film of the season. Some say John Carpenter's Halloween, and other say Trick r' Treat. Well the folks over at Lionsgate just may have a new contender for us all this year.
This July 26th, Lionsgate will be releang their own Halloween horror tale entitled, Goblin onto DVD. The flick is directed by Jeffery Scott Lando, and it stars Gil Bellows, Tracy Spiridakos, Camille Sullivan, and Donnelly Rhodes.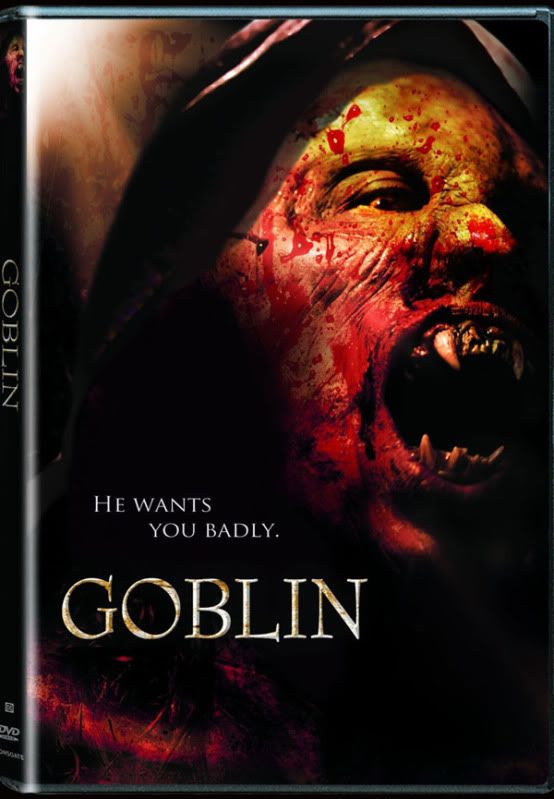 Plot Synops:
Each Halloween night, the small town of Hollow Glen is vited not by trick-or-treaters but instead by a creature known mply as The Goblin. In what began as a harmless fall festival ritual, local farmers threw their diseased crops into a large bonfire to bless the soil for the following year. But in 1831, a troubled couple took the ritual too far and threw their ckly, deformed child into the fire. Out of the ash arose something evil, and The Goblin now stalks the town intent on capturing infants and murdering anyone in its path each year. This time, the Perkins family find themselves as the target of the terror.
Source: Dread Central