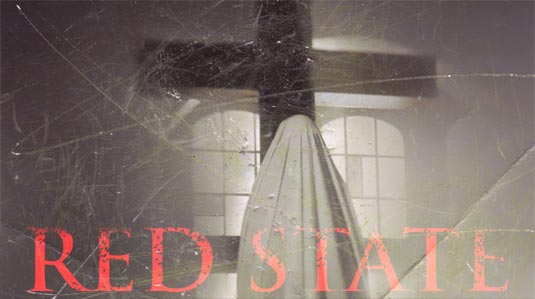 We've been fed a steady diet of Red State promotional goodies for months on end. From numerous posters, both official and fan-made, a handful of teasers and some slick still pics, we've received a glimpse of everything save for the official trailer.
The wait is over, writer/director Kevin Smith and crew just released the official trailer, which runs unedited for roughly two and a half minutes. The trailer includes plenty of never before seen footage, and if you weren't previously intrigued by this one, this video may well change your mind.
Red State stars Kyle Gallner, Melissa Leo, Michael Angarano, Steven Root and John Goodman. The film arrives on VOD September 1st.