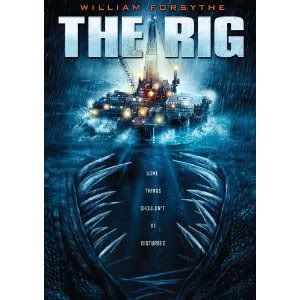 Peter Atencio's The rig to come to DVD on the 8TH august.
Film details
Release Date (UK DVD) – 8th August 2011 Runtime – 91 mins Certificate (UK) – 15 Country – USA Director – Peter Atencio Starring – William Forsythe, Sarah D'Laine, Scott Martin, Stacey Hinnen
Plot: When a tropical storm forces an offshore drilling company to evacuate non-essential personnel from the "Charlie" oil rig, the small but experienced crew left behind settles in to ride out the storm. Isolated on the rig, their routine night is interrupted when a crew member goes misng and an extenve search proves futile. Slowly, they discover that a deadly creature is stalking the crew, eliminating them one by one. Surrounded by nothing but raging ocean with no hope of escape, the roughnecks must survive the stormy night with an unrelenting force of death hunting them down.
Special features include:
Audio Commentary with Director Peter Atencio and Producer James D. Benson, Behind The Scenes footage and Trailers.
http://youtu.be/lxOTSzhAz_g