Here's the new "Fried Maniac" from RealfFesh masks now available at
http://www.knifegloves.com
. Fans of "Elm Street" will love the latest mask coming out of camp RealFlesh. This Freddy mask is made out of 100% face-stretching licone rubber and looks and feels better than you could ever imagine. Sounds like a condom commercial we know, but stay with us. This is a collectors dream (or nightmare, again stay with us) because of the facial expresons you can make with this puppy.
Unlike "rigid" latex masks ung licone rubber as a base creates a realistic fresh look that allows the person to literally become the mask. It appears as if you've sat through hours and hours of special effects makeup without the mess of or time of actually having it done.
Although the price can be quite expenve on these, it's something collectors will often pay more for mply because once you buy it you have an instant, uber realistic Freddy costume each year. And we all know you get the girls when you dress up with this much money invested into a Halloween costume! Feast on all the production pics all the way to the finished product below. We even have a few videos of the mask in action.Better video and pictures quality coming soon! Enjoy!
http://youtu.be/kWBiSH_RiM0
http://i13.photobucket.com/albums/a265/ianfxmen/Image0783-1.jpg" class="photoborder" />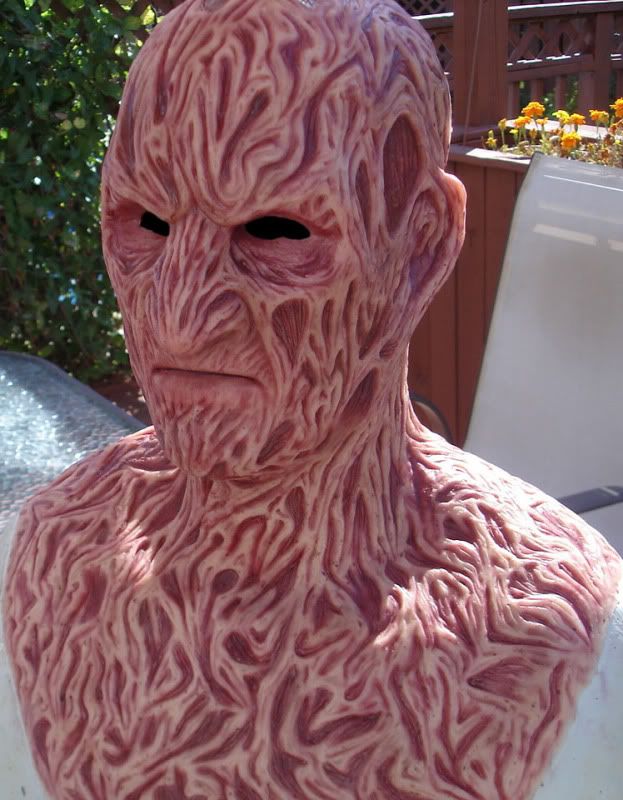 Order at:
http://www.knifegloves.com