ATTENTION ALL BIDITES!
I present to you the "Handiboy Studios" 1975 Captain Kirk mask finished sculpt. Some of you may have seen the previous thread with progress shots but, I wanted to share with everyone the finished clay sculpt before it goes into the molding process.
Part of the deluxe booklet you will receive when ordering a mask. Please stay tuned for more details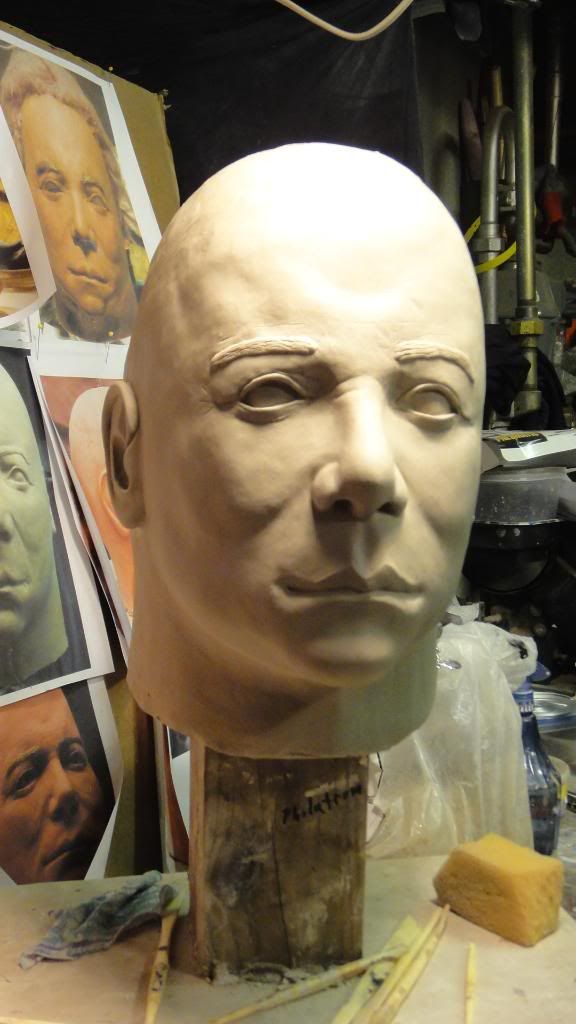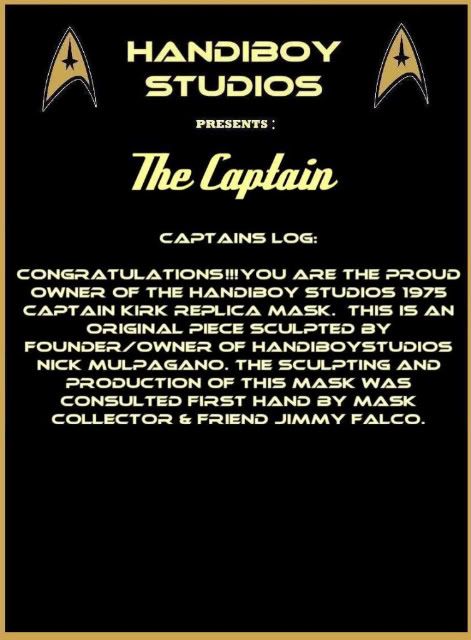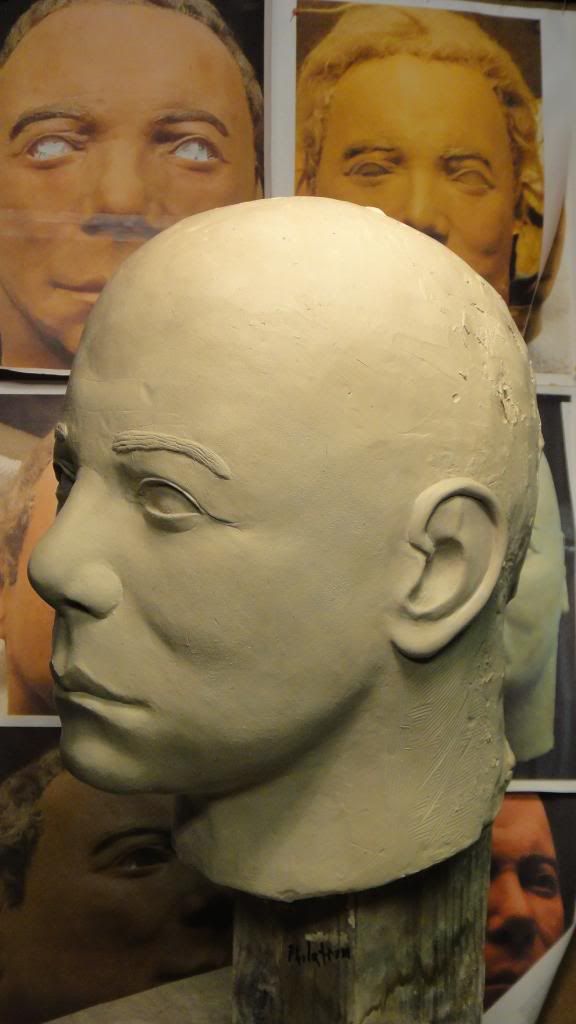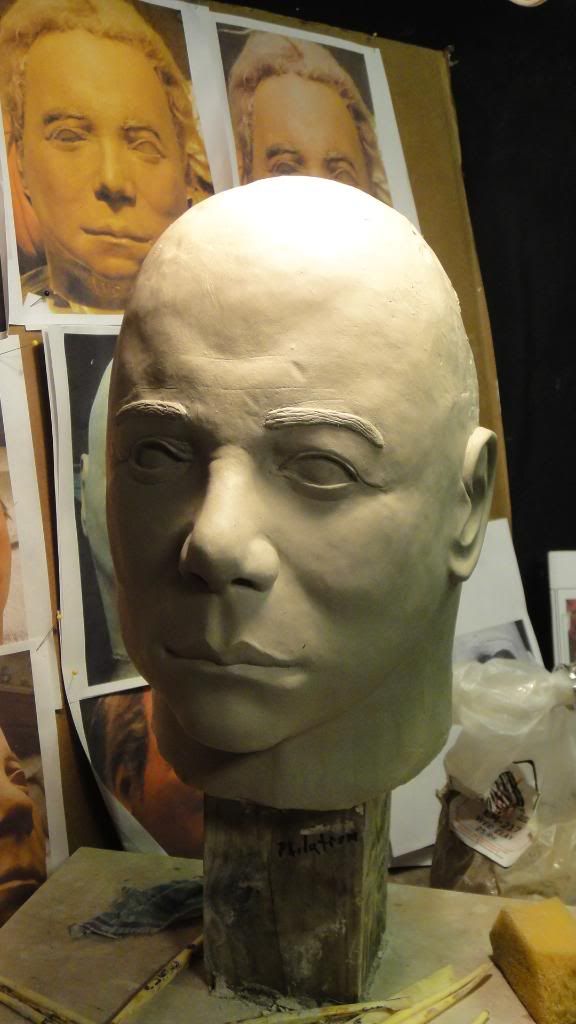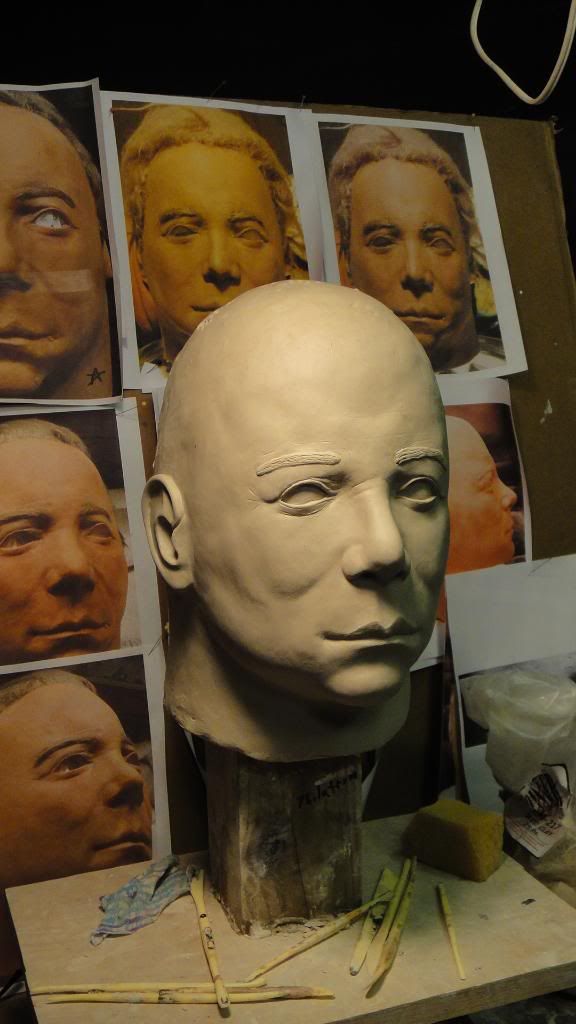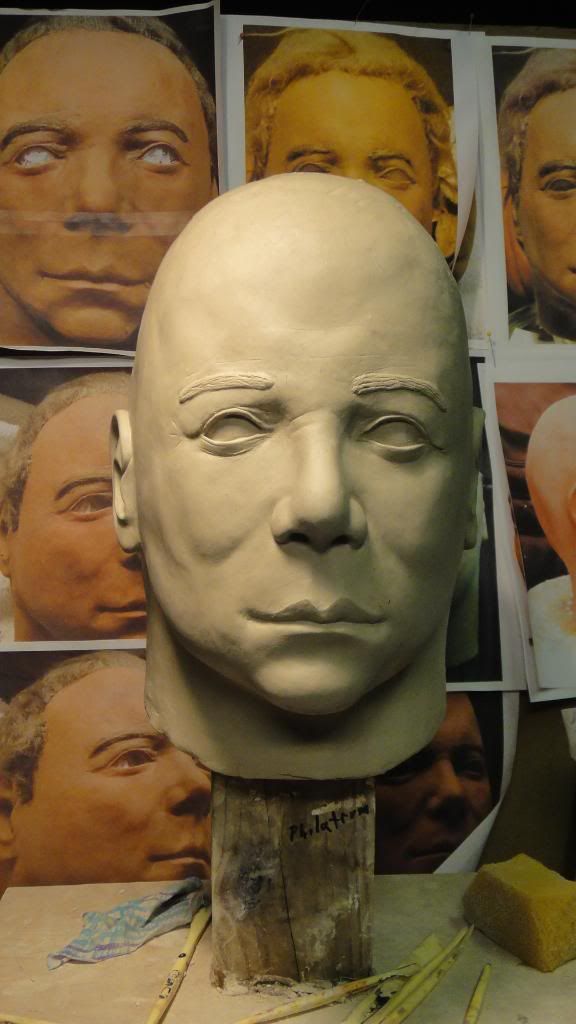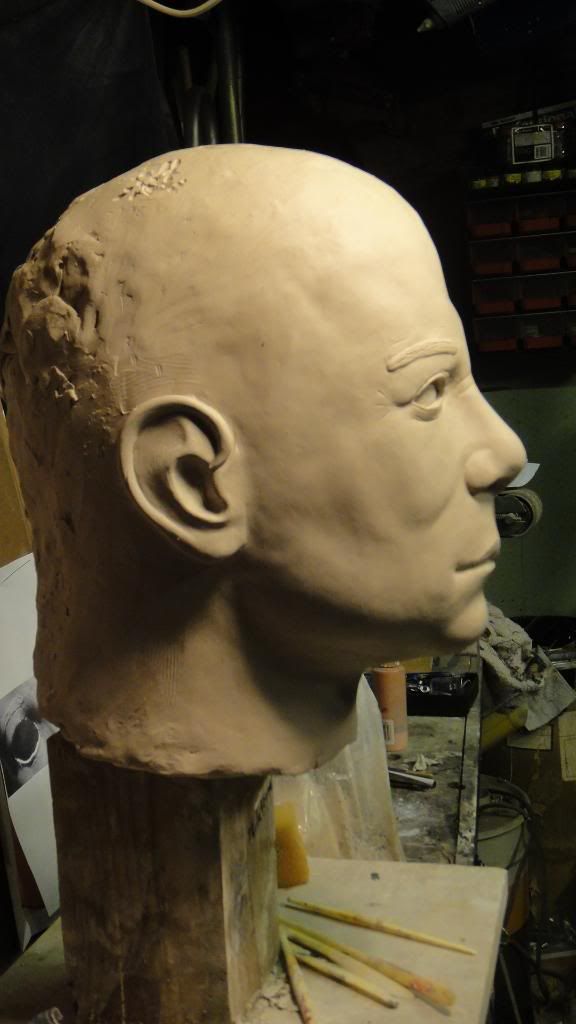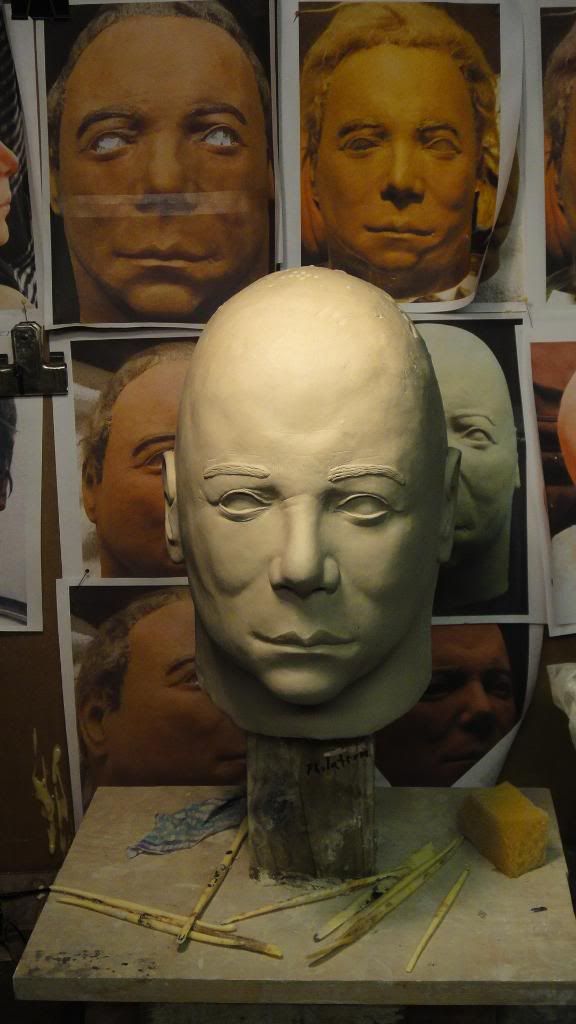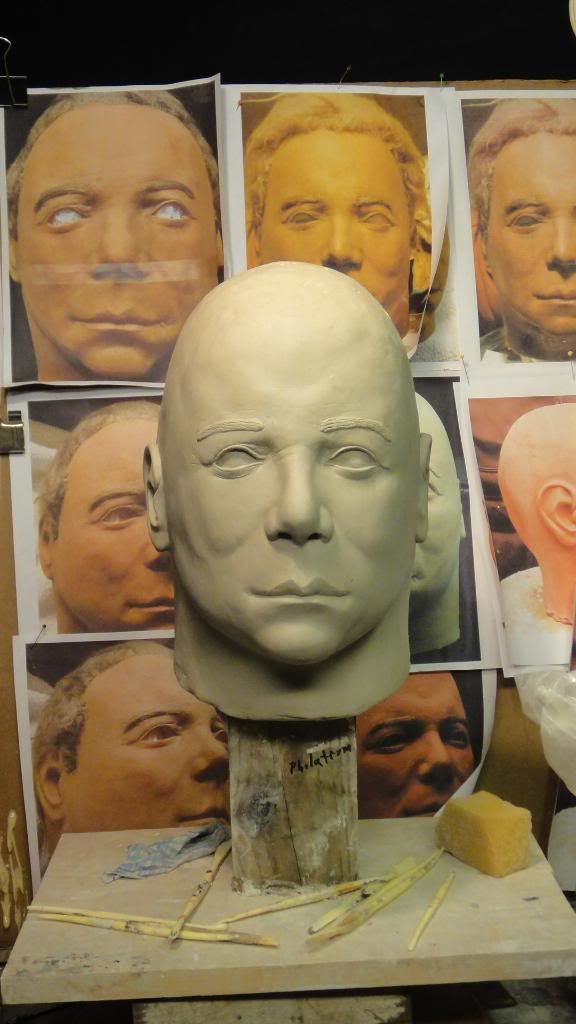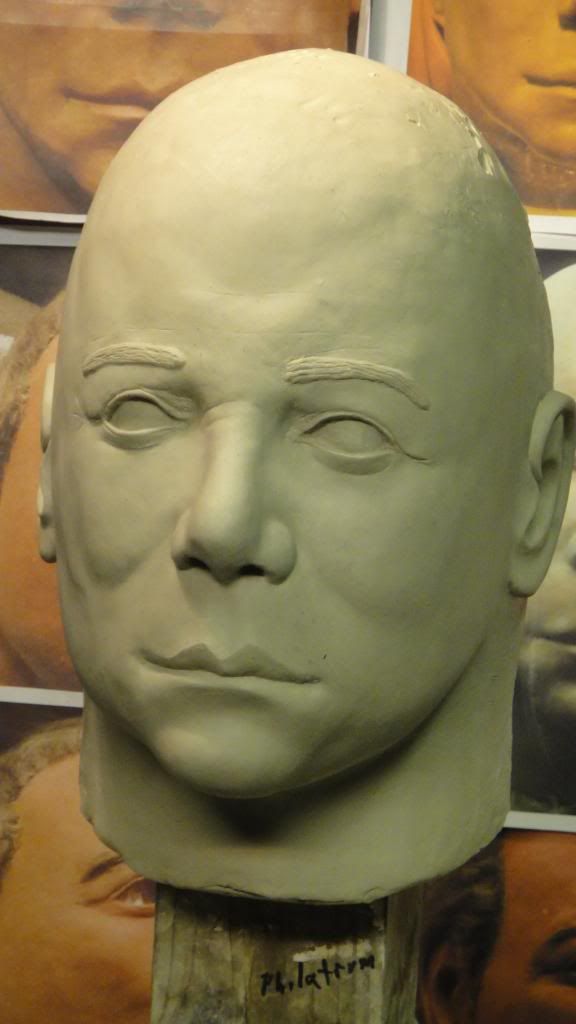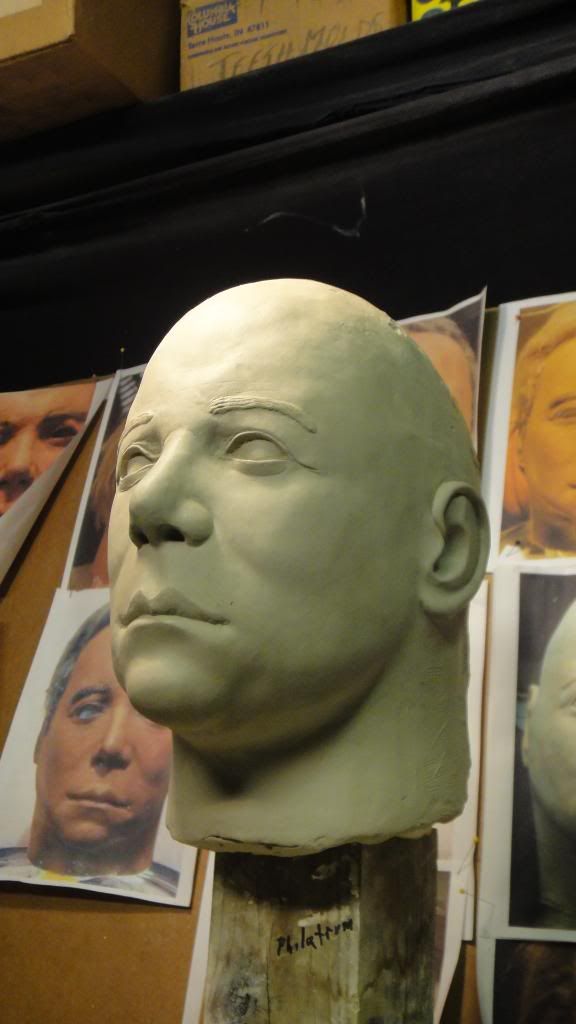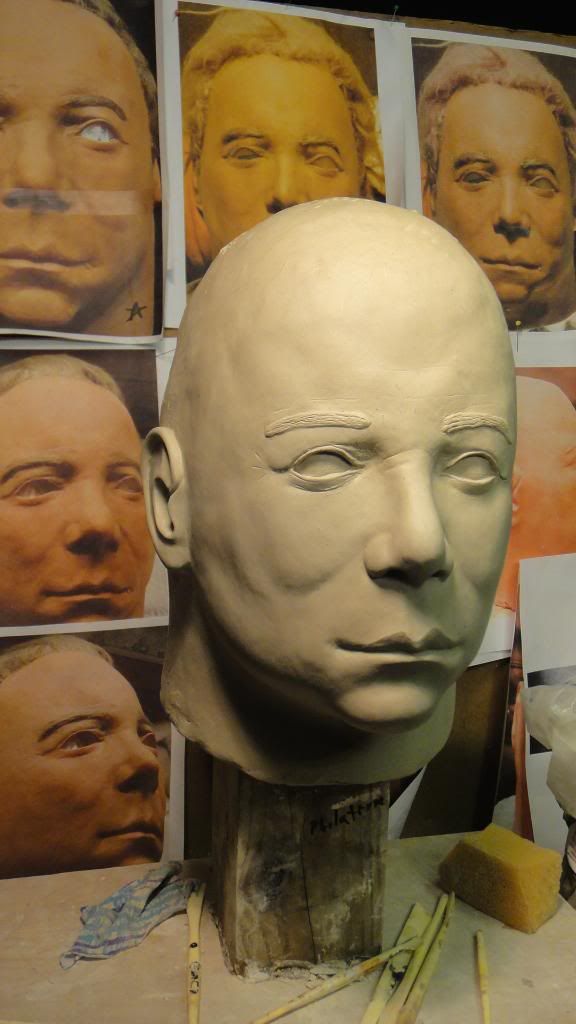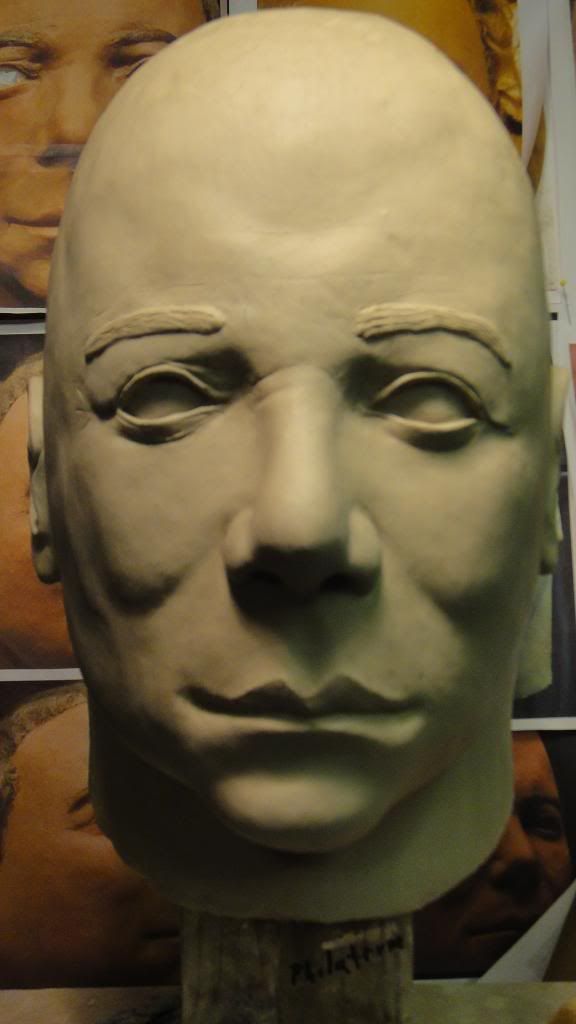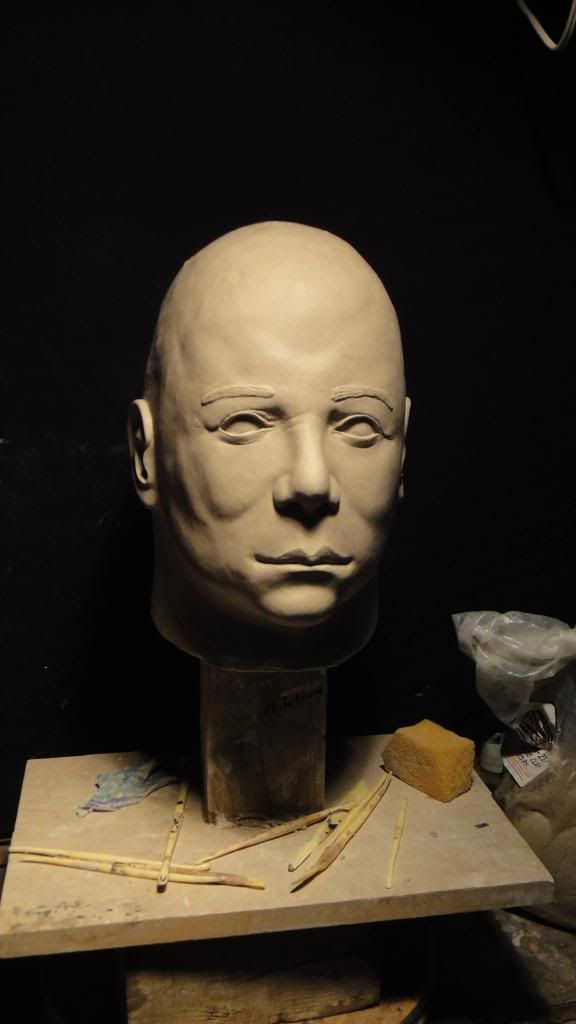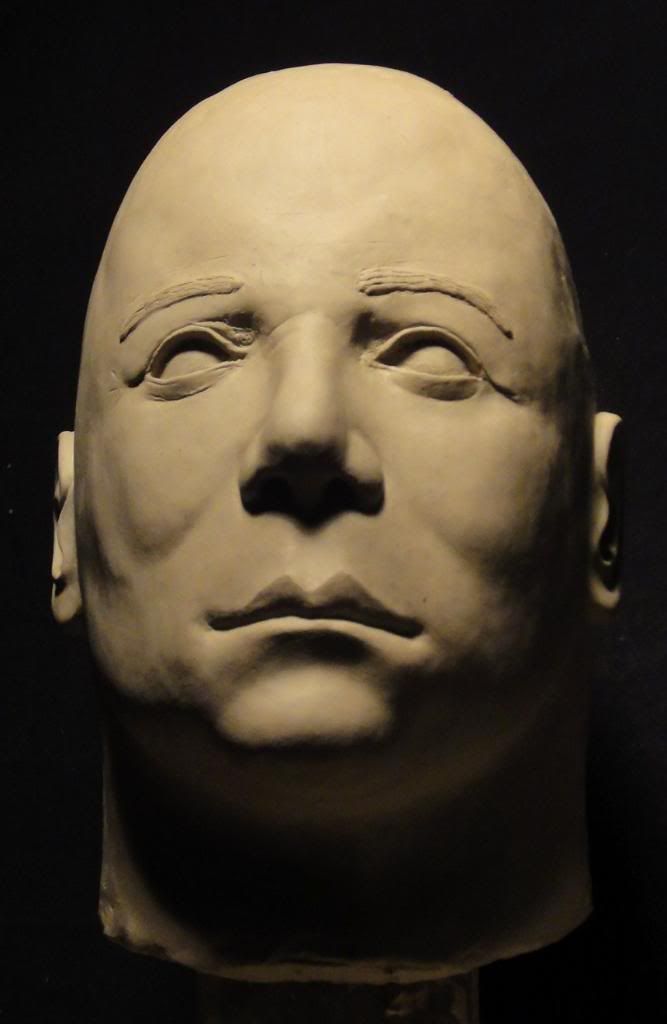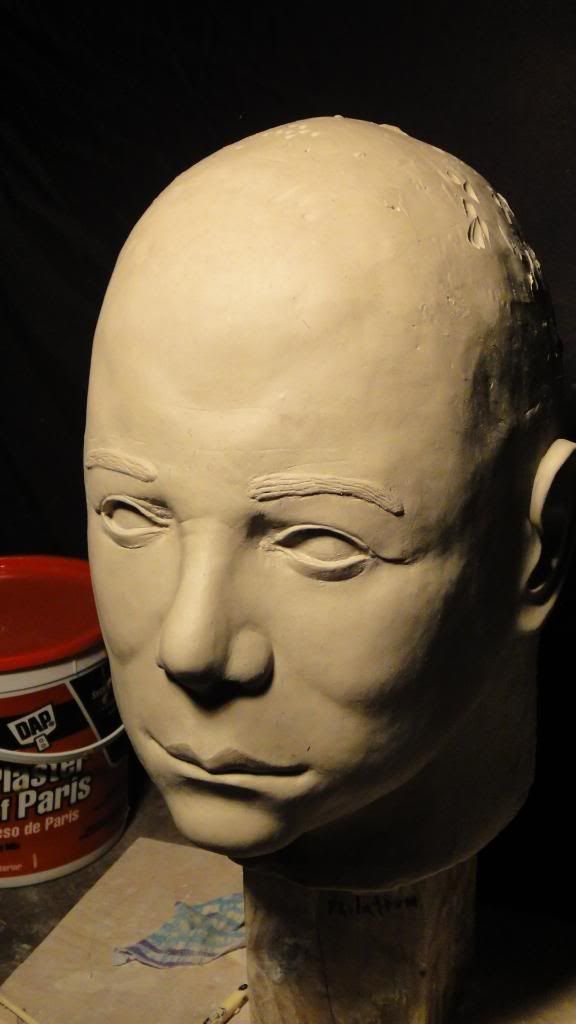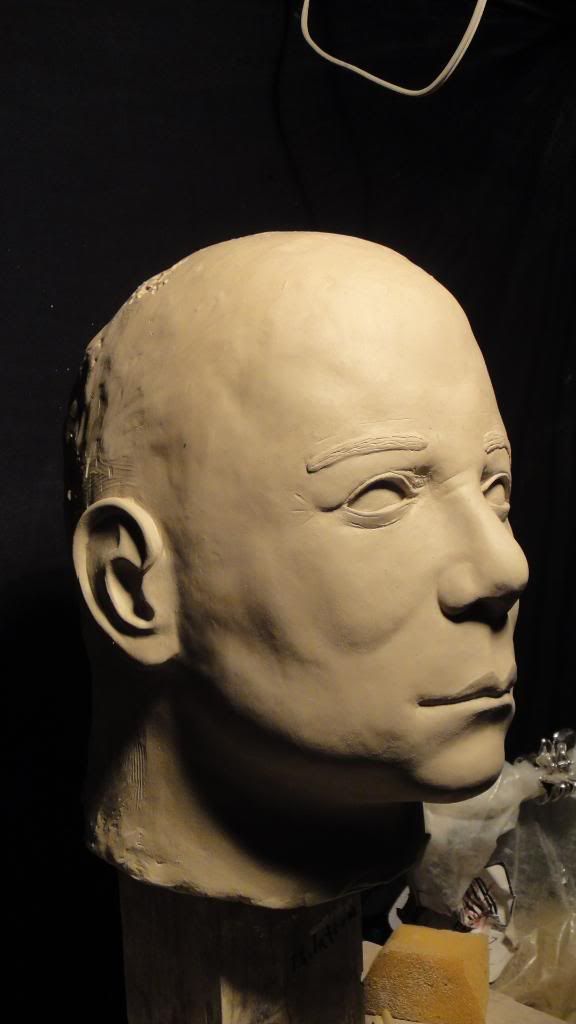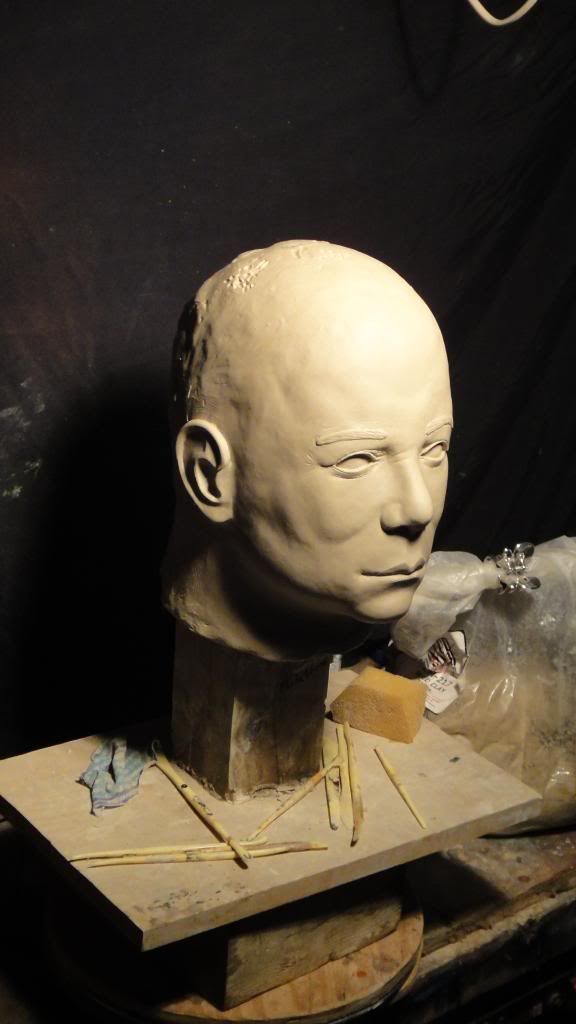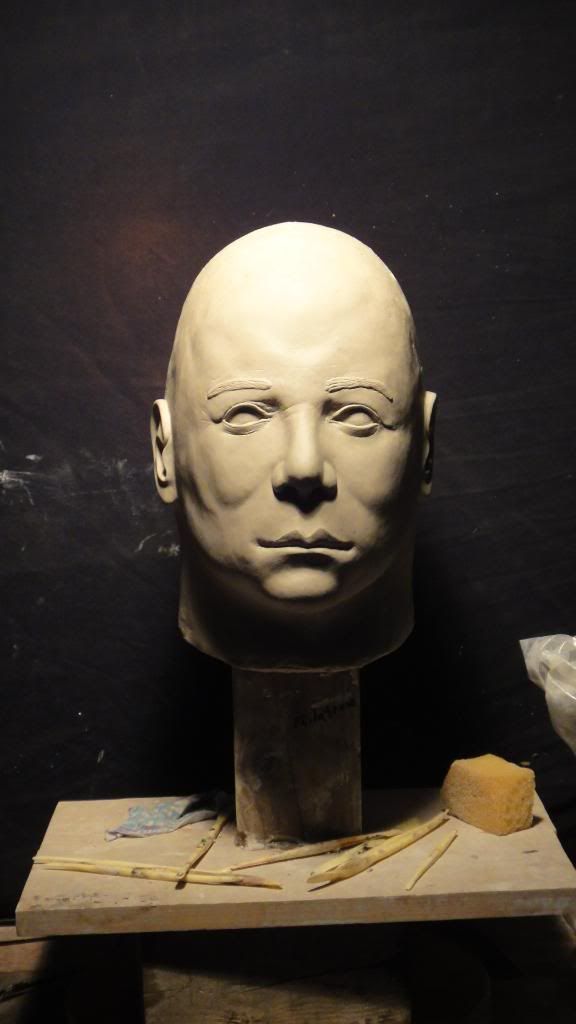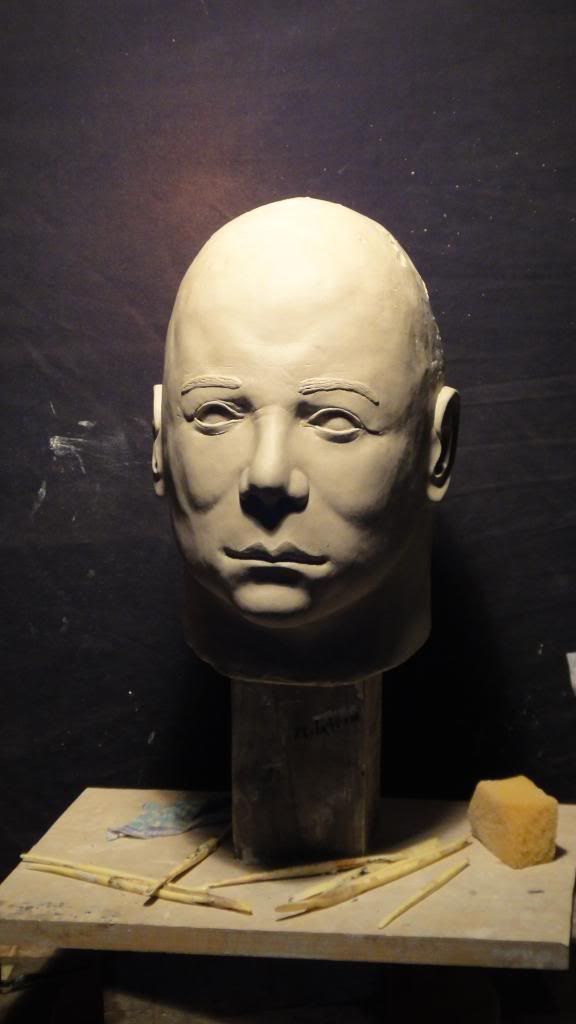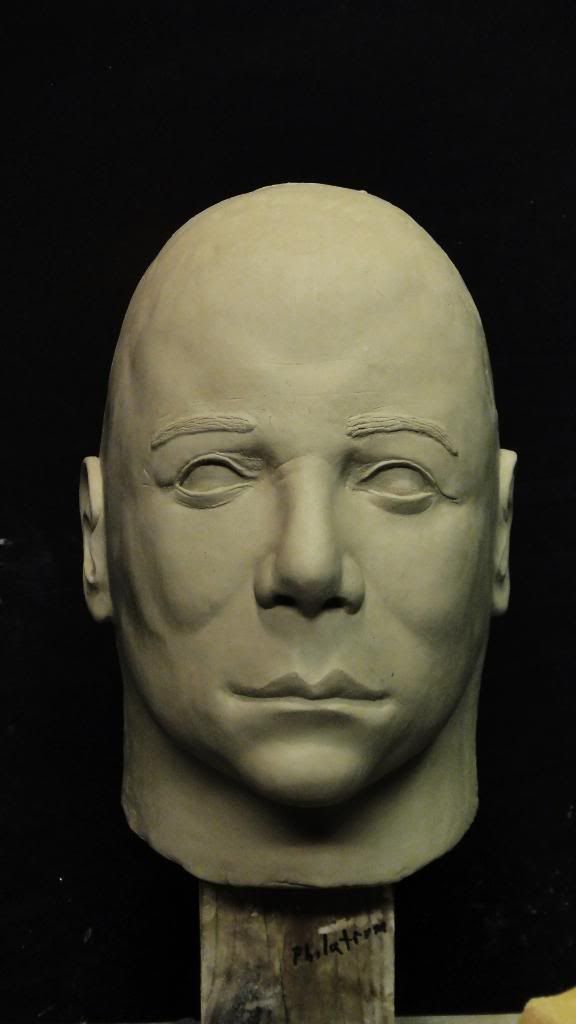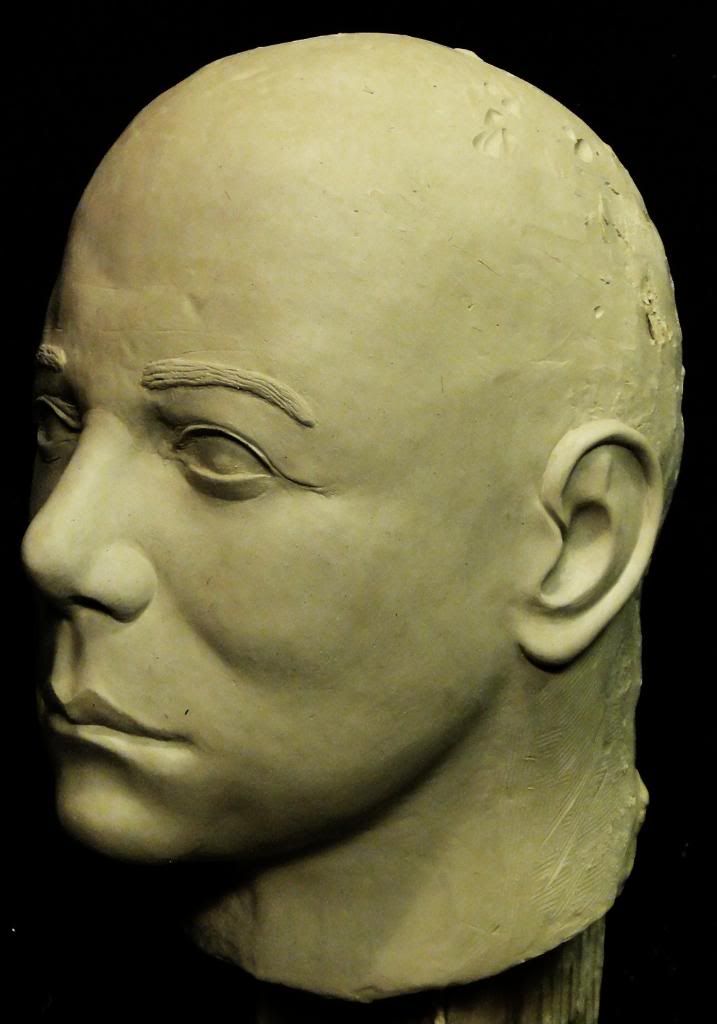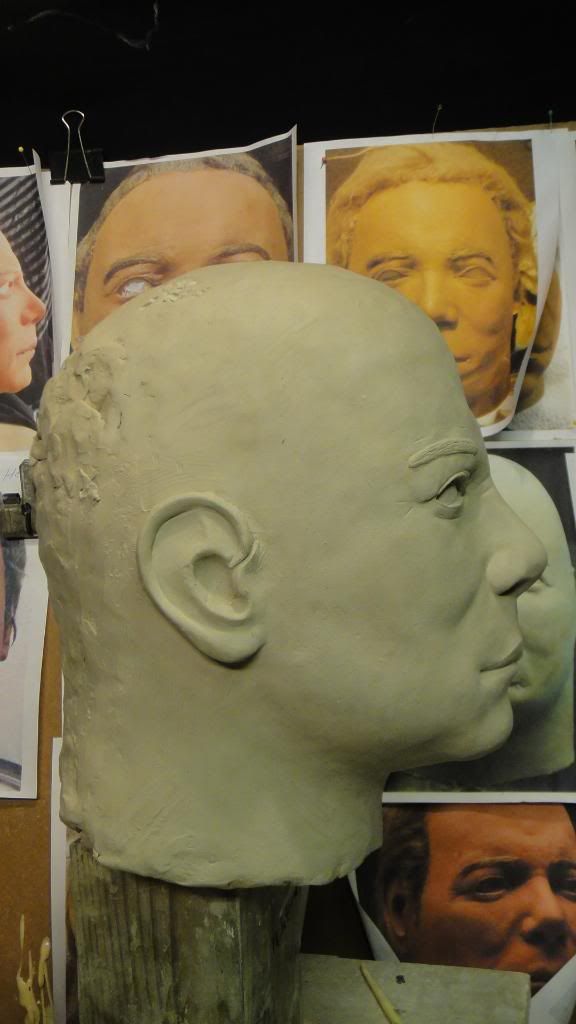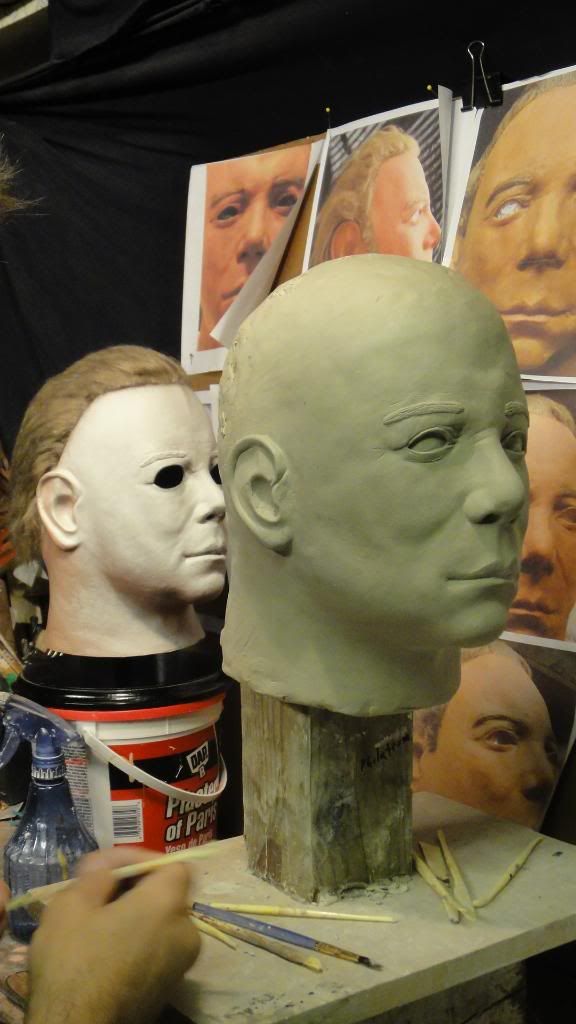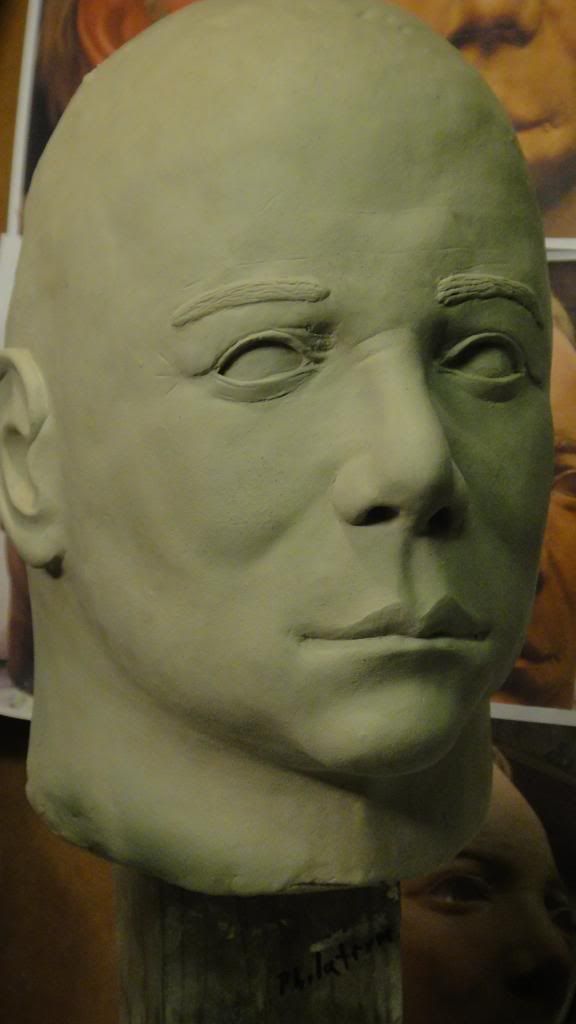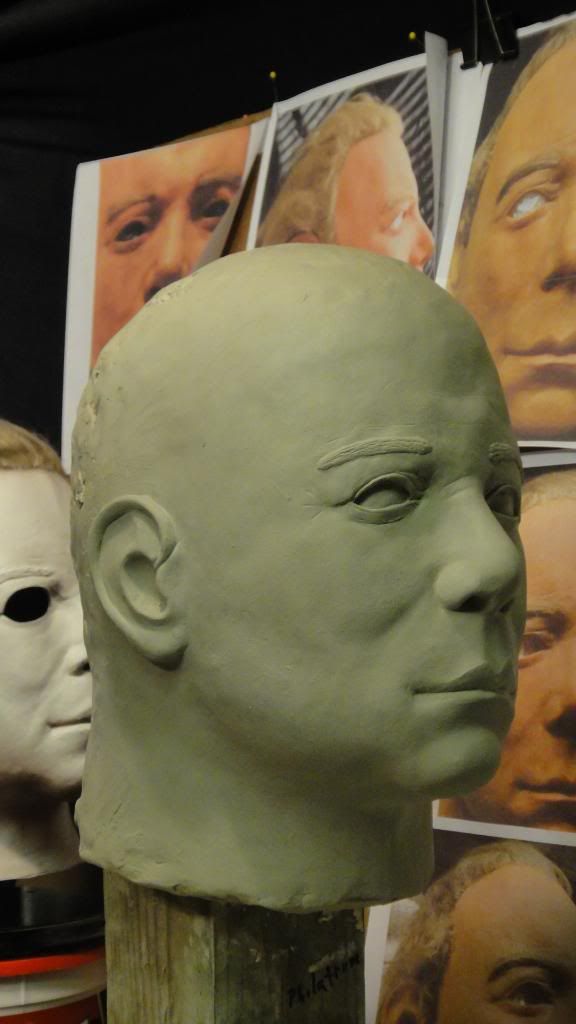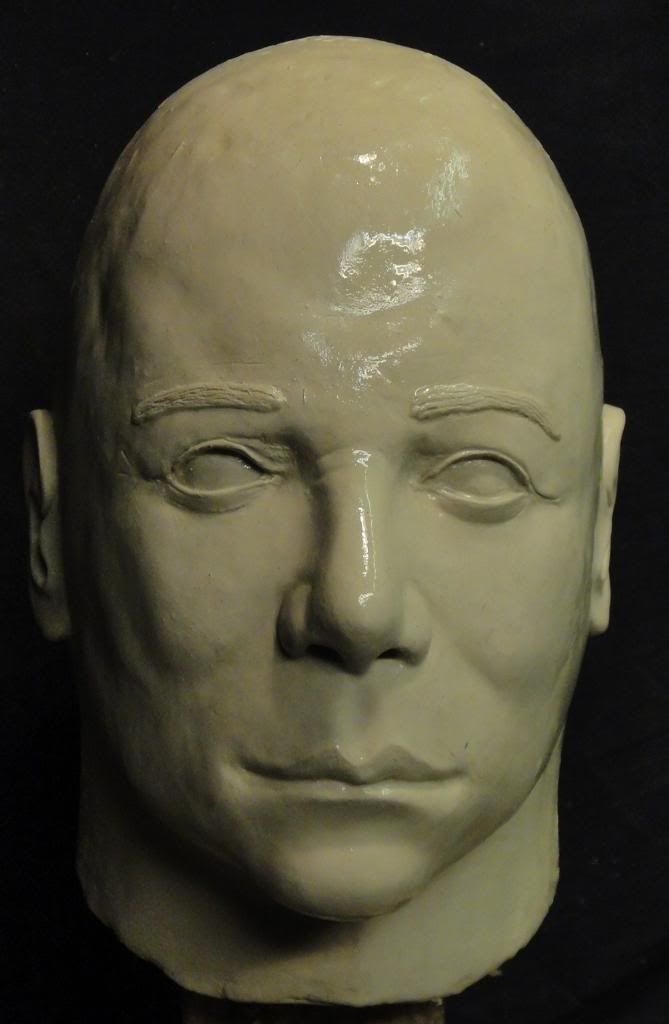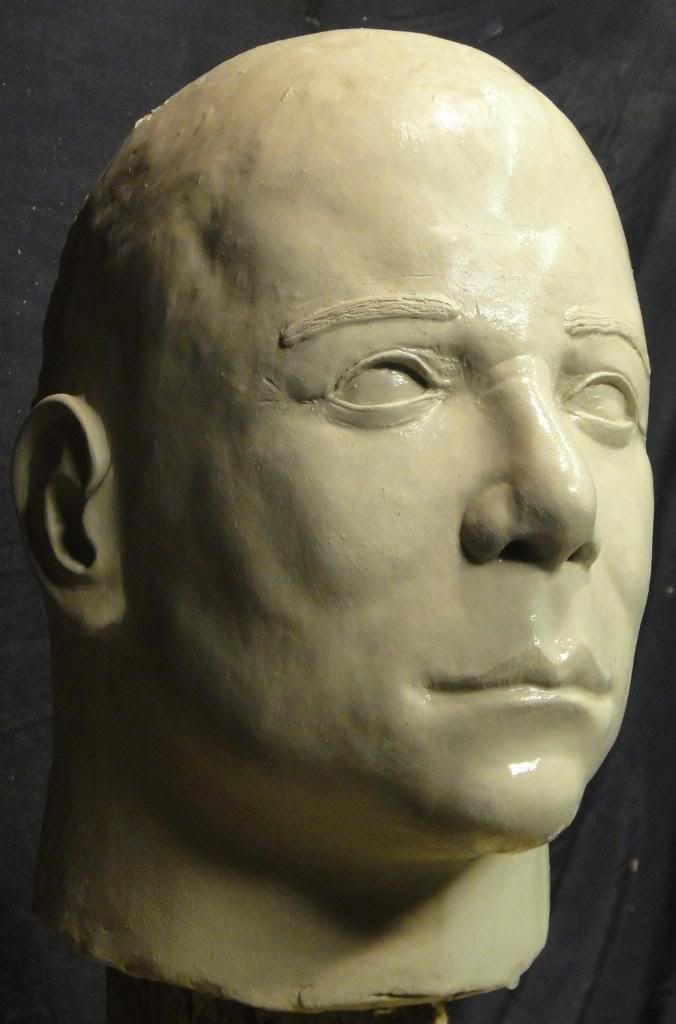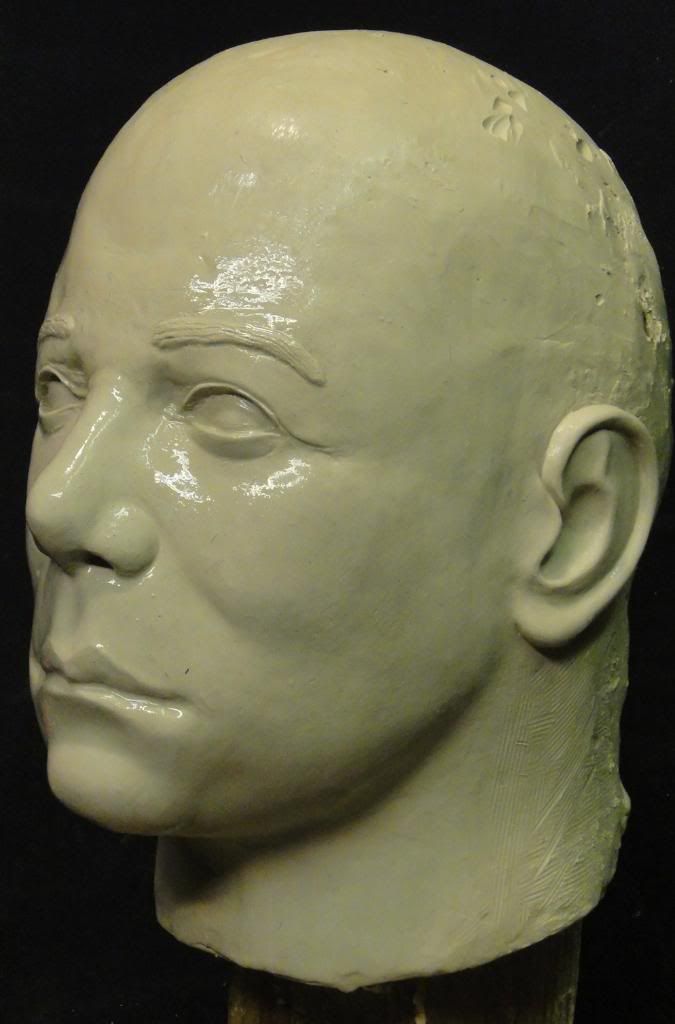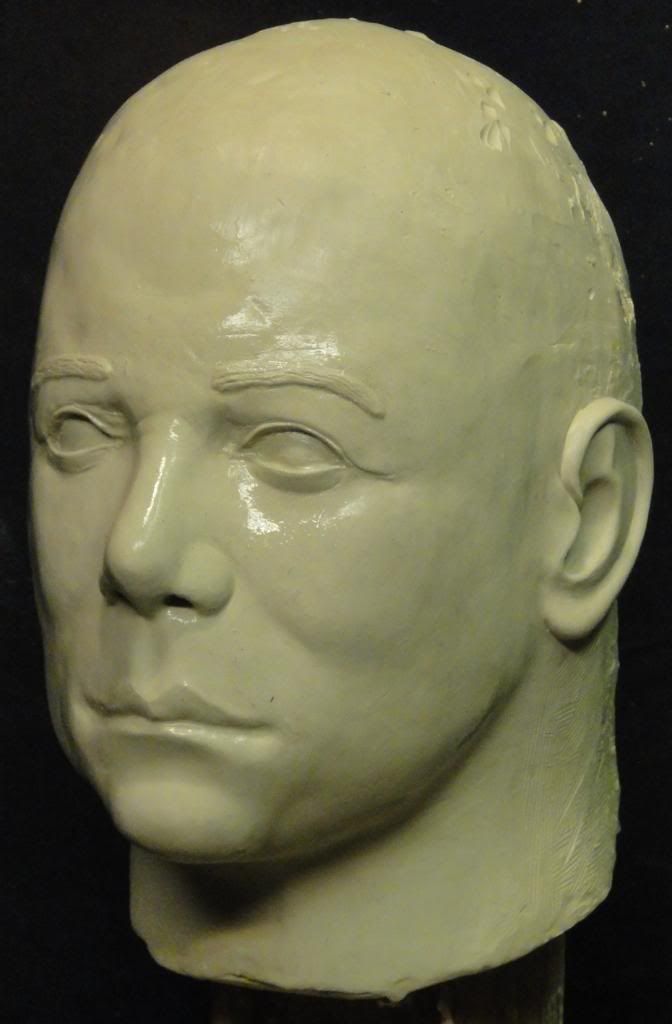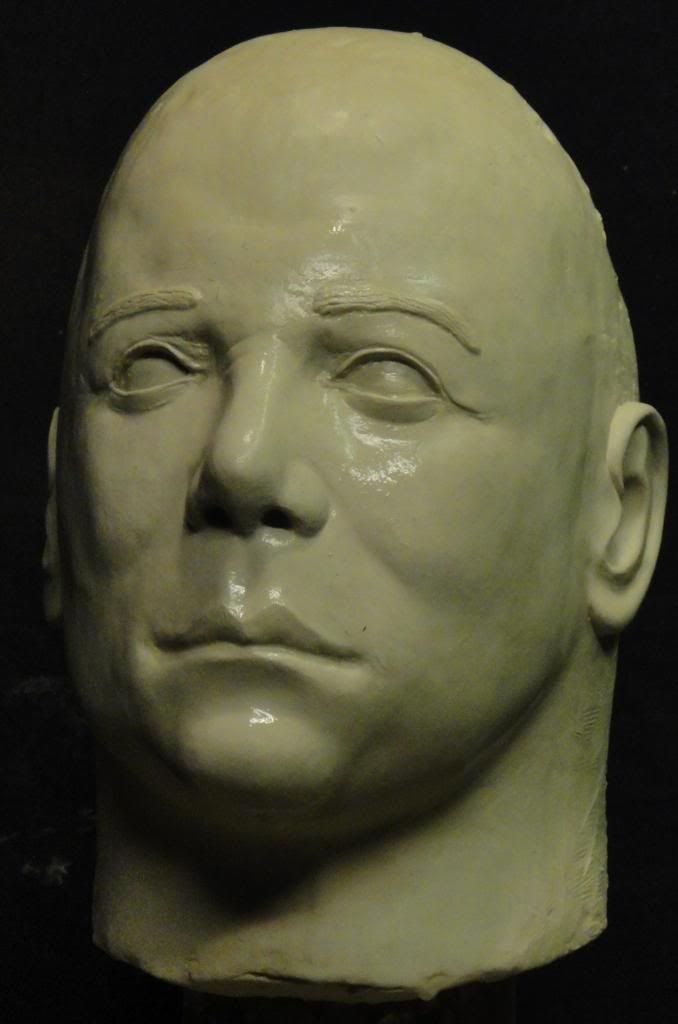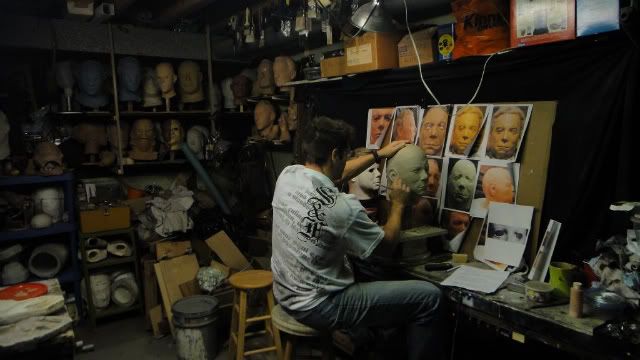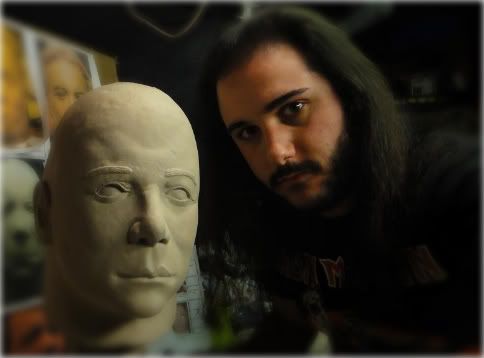 TheShape1188 Saturday 10/15/2011 at 11:20 PM | 85173
that thing is FREAKING NICE!!!!!!!!!!!!!!!!!!!!!!!!!!!!!!!!!!!!!!!!!!!!!!

I cant get over this thing and man what a SWEEEET MASK this is going to make! you guys already have my cash for a kirk veron when ready!!!!

Again, Nick is a such a nice guy and not only that he talented and awesome artist! his DVD he mad eon how to make a mask taught me so much early on and i cant thank him enough.

Jim....ur lucky to be able to share that with him! I'm extremely proud of the work done here!!!

YOWWWWZZZAAAHHH
Hollywood Morgan Sunday 10/16/2011 at 01:43 AM | 85176
Damn that looks so good! Can't wait to see the finished product but it looks super good so far!
Sephit Sunday 10/16/2011 at 05:54 AM | 85195
IMAGE OVERLOAD THAT'S AWESOME JUSTIN.

ANNOUNCEMENT

THIS PROJECT WILL BE LIKE NO OTHER. ME AND NICK WANT TO BRING YOU SOMETHING VERY SPECIAL AND I THINK WE ARE ON THE RIGHT TRACK IN DOING SO. TONIGHTS ANNOUNCEMENT IS DEALING WITH THE 1ST 10 DELUXE SLOTS THAT WILL BE AVAILABLE ONCE THE PRODUCTION OF THE 10 & PRODUCTION COPIES HAVE BEEN COMPLETED.THE REASON FOR THIS IS TOO NOT HAVE ANY...... WAIT PERIOD FOR YOUR MASK/MASKS.

THE DELUXE 1ST 10 SLOTS WILL BE AVAILABLE IN YOUR CHOICE OF EITHER, THE KIRK, THE MYERS OR THE SET. THE MASKS WILL BE NUMBERED ACCORDING TO THE SLOT, NOT THE ACTUAL NUMBER OF MASK PRODUCED. EX: IF YOU ARE SLOT HOLDER # 3 AND YOU ONLY WANT A KIRK IT WILL BE #D 3 AND NO ONE WILL BE SHARING THAT # WITH YOU, MILAR TO THE HMK SETUP.

THE 1ST 10 SLOTS COME WITH:

---- THE CAPTAIN, THE SHAPE, OR THE SET.

----- #D CERTIFICATE OF AUTHENTICITY

----- FULL LENGTH MAKING OF THE MASK DVD INCLUDES ALL SESONS AND MAKING PROCESS. INTERVIEWS, SHORT VIDEO WITH MASK, BLOOPERS AND SPECIAL FEATURES.

----- FULL ZED.....7 PAGE DELUXE GLOSS BOOKLET ABOUT THE MASK

THE PRICE WILL BE VERY AFFORDABLE AND WILL NOT CHANGE. I WILL SAY THIS.....THE PRICE FOR NEITHER THE SET OR INDIVDUAL MASK WILL BE OVER 600 DOLLARS

:shock:

:shock:

:shock:

:shock:

:shock:

:shock:

:shock:

:shock:ALSO, NEITHER THE KIRK, MYERS OR REGULAR SETS WILL BE LIMITED IN ANY WAY "SHAPE" OR FORM. EVERYONE WILL HAVE A CHANCE TO OWN WHATEVER THEY WANT, WHEN THEY WANT. ME AND NICK WILL BE STARTING MOLDING VERY SOON, ALONG WITH FULL PRODUCTION ON BOTH VERONS AND PACKAGES. THIS WILL TAKE SOME TIME BUT WILL SURELY PAY OFF IN THE END FOR EVERYONE.

THANK YOU GUYS FOR ALL YOUR SUPPORT WE BOTH REALLY APPRECIATE IT.

VIDEO

http://youtu.be/MeIVwsKFhV8

-JIM
TheShape1188 Sunday 10/16/2011 at 12:48 PM | 85200
COMPARISON SHOT TO REAL 1975 KIRK.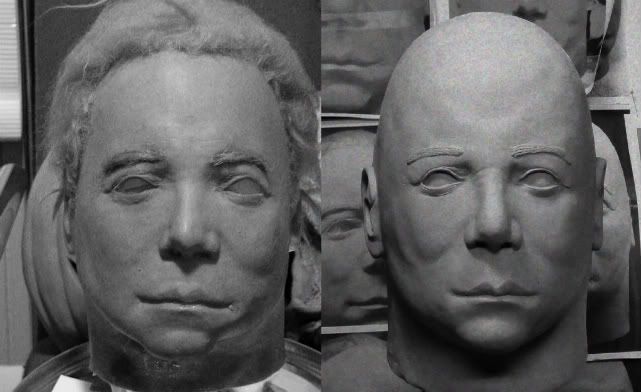 More updates and Announcements to Come stay tuned & tell us what you think!
-Jimmy
TheShape1188 Sunday 10/16/2011 at 11:20 PM | 85253
Wow these are amazing. I can't wait to see what The Shape veron looks like =)
haloboyvash Monday 10/17/2011 at 09:34 AM | 85282
Thanks Brad & everyone really appreciate the kind words! The shape veron will be coming soon after we start production! It will go perfect with your new coveralls!!
TheShape1188 Monday 10/17/2011 at 12:05 PM | 85285
Awesome, for sure send me a PM on the details of that shape mask. I'm interested =)
haloboyvash Monday 10/17/2011 at 07:03 PM | 85302
i HAD TO come back for another look!! this is STELLAR!!! im going to go broke and my wife will divorce me, it's true LOL
Hollywood Morgan Tuesday 10/18/2011 at 01:41 PM | 85368
THANKS GUYS FOR ALL THE SUPPORT ME AND NICK REALLY APPRECIATE IT!

THE MASKS WILL BE VERY VERY AFFORDABLE NO WORRIES! EVEN THE SET STAY TUNED FOR MORE UPDATES.

NEXT SESON WILL BE THIS FRIDAY!

-JIM
TheShape1188 Wednesday 10/19/2011 at 11:48 AM | 85449
This is awesome! I'm curious though, why did you scrape off the accurate tiny bumps by the mouth?
Sephit Wednesday 10/19/2011 at 05:21 PM | 85456
TheShape1188 Thursday 10/20/2011 at 11:53 PM | 85572
TheShape1188 Friday 10/21/2011 at 01:09 AM | 85578
i feel 17 all over again and feel like i just got teased LMAO!!! that is PERFECT!!!
Hollywood Morgan Friday 10/21/2011 at 02:36 AM | 85585
TheShape1188 Saturday 10/22/2011 at 02:44 PM | 85699
UPDATE 11/4/2011
TODAY WAS SESON # 9. I REALLY THINK WE'VE CAPTURED THE RIGHT FORM AND LOOK. HOPE TO BEGIN MOLDING VERY SOON.
WE WORKED ON:
*ENLARGING BOTH EYES & BRINGING THEM FARTHER OUT TOWARDS THE TEMPLE. RE-SHAPING THEM COMPLETELY & CORRECTLY.
*MOVING THE LIP PLACEMENT TO THE LEFT LINING UP IN THE EXACT SPOT UNDER-NEATH THE BOTTOM OF NOSTRIL.
* TOTALLY RESHAPED & RETOOLED THE EARS, MAKING THEM THINNER ON THE LOBES ALONG WITH PRESNG THEM INTO THE DE OF THE HEAD INSTEAD OF COMING OUTWARD
*PINCHED THE CHIN AND SLIMMED DOWN UNDER THE CHIN ALONG WITH THE JAWLINE.
ADDITIONAL WORK ADDED:
* TILTED THE LEFT NOSTRIL TO GIVE IT THAT TILT
* REFERENCED ORIGINAL KH & HIGH RES PICS FOR FOREHEAD DETAIL *ADDED A VERY VAGUE OUTLINE OF WHERE THE HAIRLINE NEEDS TO BE LAYED
PLEASE STAY TUNED FOR THE BIG VIDEO UPDATE
REFERENCING THE HERO FOR HAIRLINE PLACEMENT:
SUM EXTRAS:
TheShape1188 Saturday 11/05/2011 at 07:52 PM | 86519
I will definitely order the full set once I have the money in a few weeks
dandaub20 Thursday 11/10/2011 at 11:46 AM | 86782
MORE UPDATES TO COME!! STAY TUNED BIDITES AND THANK YOU FOR ALL THE SUPPORT MUCH APPRECIATED!!!
TheShape1188 Tuesday 11/22/2011 at 09:27 PM | 87364
THANKSGIVING DAY UPDATE SCULPT 11/24/2011
SESON # 10 WITH BOTH ME AND NICK WILL BE NEXT WEEK
ONE LAST PIC TO HOLD YOU OPVER FOR THE DAY
:wink: ...
HAPPY THANKSGIVING EVERYONE, STAY TUNED FOR ANOTHER UPDATE!!!
TheShape1188 Thursday 11/24/2011 at 04:01 PM | 87424
HEY EVERYONE!!! SESON 10 WITH NICK & MYSELF WAS VERY PRODUCTIVE.WE BACALLY ONLY FOCUSED ON A COUPLE AREAS OF THE SCULPT.RESHAPING THE EARS, REPLICATING WHAT THEY LOOKED LIKE EXACTLY FROM THE HIGH RES SHOT OF THE HERO. ALSO WE DID SOME EYE-BROW WORK. MADE THEM A BIT THINNER ON TOP ALONG WITH PUSHING THEM INTO THE SCULPT MORE, RATHER THAN HAVING THEM TOO RAISED. ALSO RE-DID THE LINE DETAIL THROUGHOUT BOTH EYEBROWS.
THE ONLY CRITIQUES THAT I SEE NEED TO BE FIXED IS THE LEFT (PROPER RIGHT EAR) INNER LOBE NEEDS TO COME DOWN MORE LIKE THE OTHER EAR. & ADD THE DETAIL TO LEFT EYEBROW MORE PRONOUNCED,OTHER THAN THAT.....THE FLOOR IS YOURS GUYS.
I BROUGHT OVER SOME FRIENDS TO KEEP THE CAPTAIN COMPANY AND FOR SOME AMAZING REFERENCE ON LENDING THEIR EARS
:mrgreen:
BIG VIDEO TO COME, WORKING ON IT RIGHT NOW.
DIDN'T DO TOO MANY SHOT...REALLY DIDN'T NEED TO.....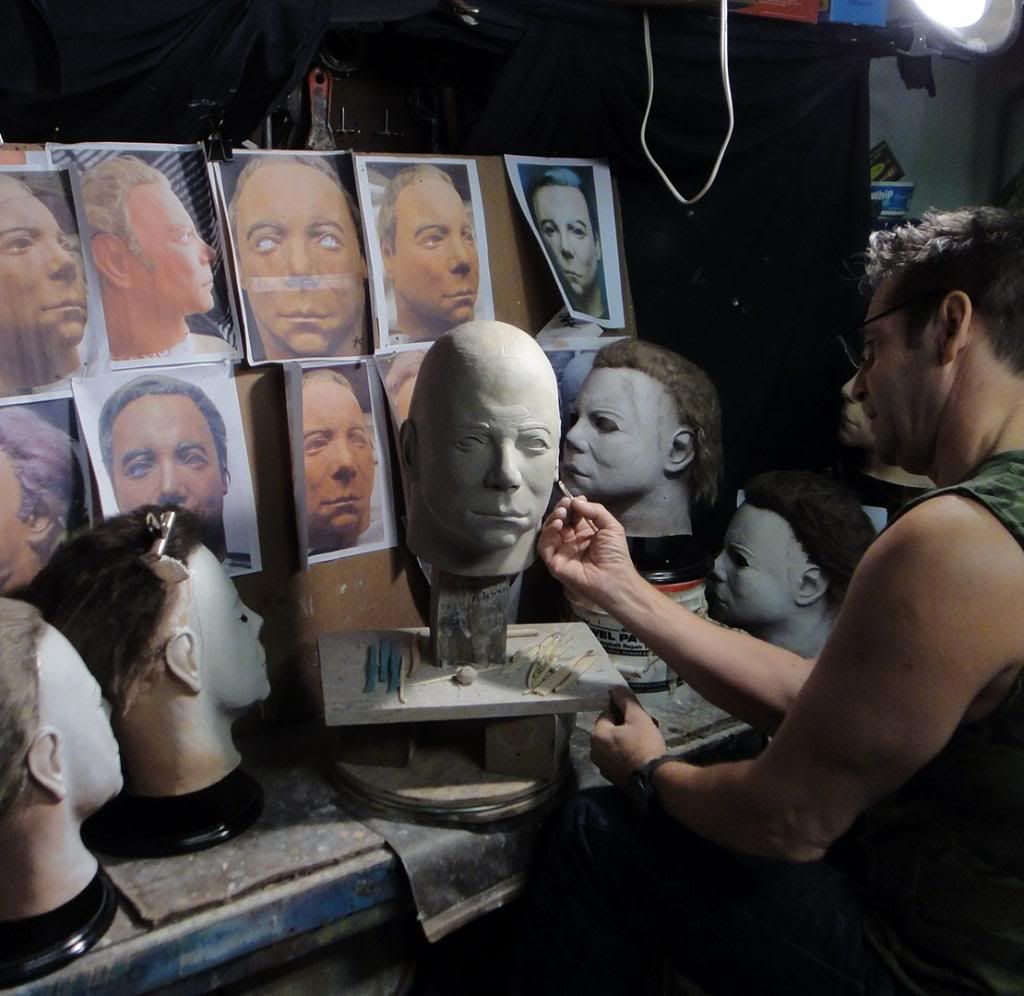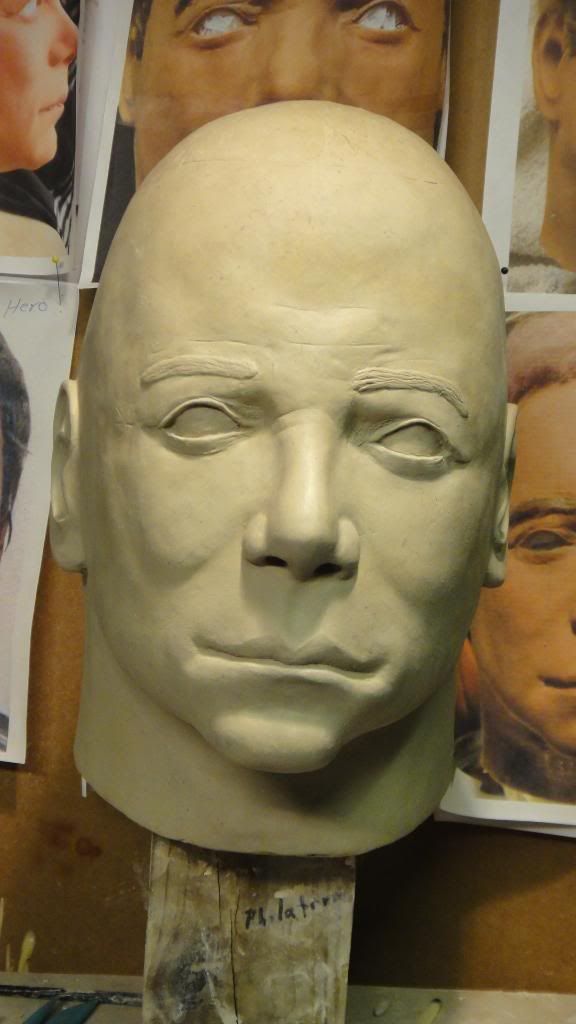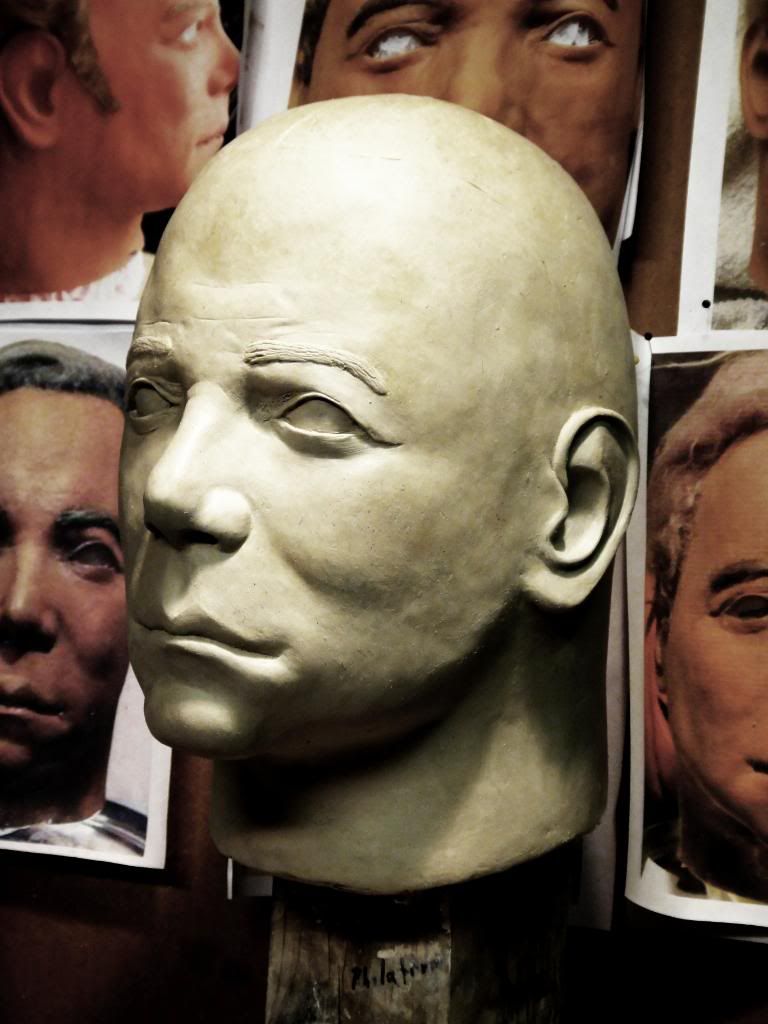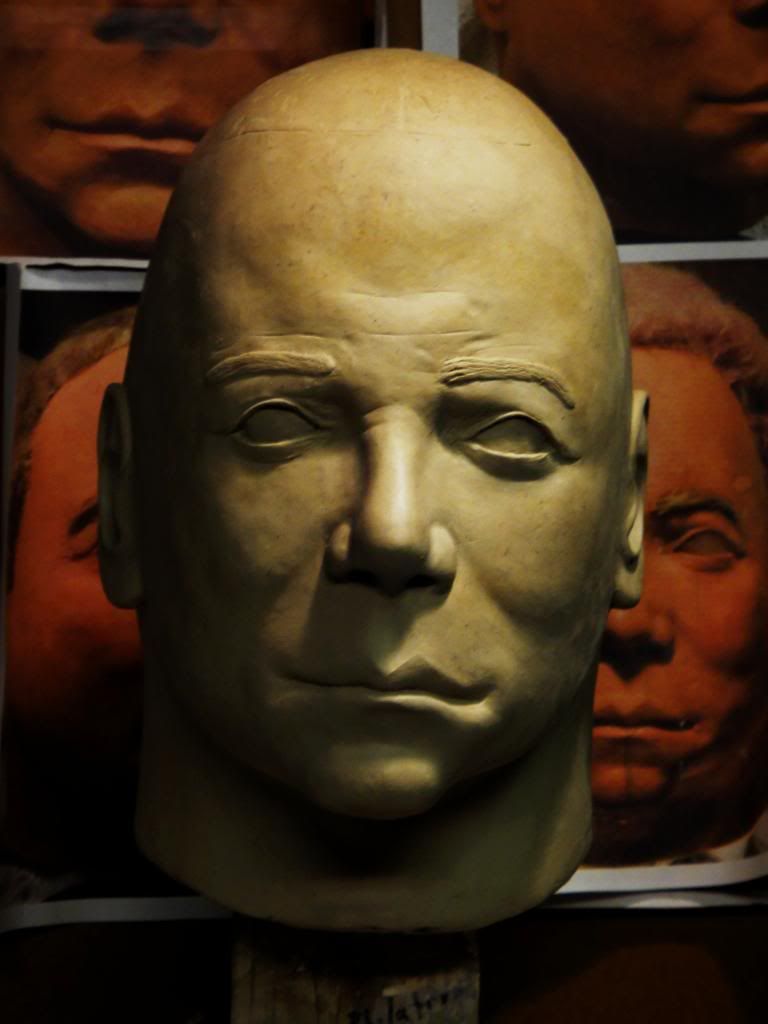 I THINK THIS WILL SAY IT ALL.....................................................................
STAY TUNED FOR THE VIDEO!!!!!
TheShape1188 Sunday 12/04/2011 at 02:06 AM | 87864