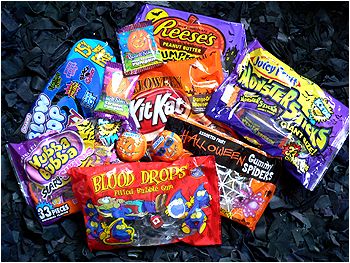 Ok, so this doesn't really have anything to do with horror, but once in a while you have to stray outde of the box and have a little fun!
It's finally Halloween time Bidites, and not only is this a fun time of year for all of us horror hounds, but it's also great fun if your a little kid...and we all know what really brings the kiddies out on Halloween night... CANDY!!!
So what we'd like to know is - What is your favorite candy!
Mine would have to be sour gummy worms :Q____