The 2012 DC Independent Film Festival runs Feb. 29 - Mar. 4, 2012, and we've got some good news for independent filmmakers: you've not only got time to enter your projects, but horror submisons are more than encouraged!
Established in 1999, the DCIFF has provided prime opportunities for aspiring directors. In fact, the film that launched the found footage crazy, The Blair Witch Project made its official debut via the DCIFF. TBWP director Ed Sanchez made an appearance last year as a part of a special re-screening of the film; if you doubt the incluon of heavy hitters at the DC Independent Film Festival, think again.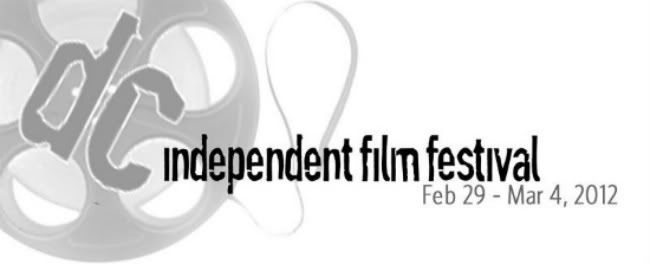 If you'd like the chance to see your film screened next year, head over to DCIFF to discover just what the festival has to offer. And if you've got a project ready to submit, then vit the submison page RIGHT HERE, which features all the info and guidelines you'll need to get your film in the running for next year's festival!
You can get your early submisons in beginning November 1, 2011, but keep an eye on the deadline, as submisons close December 15, 2011.
Past films to screen at DCIFF include the highly touted, "Diamond Men", Academy Award-nominated "Copy Shop" and winner "The Accountant", to name just a few.
THE DCIFF's Mison statement:
The mison of the DCIFF is to effectuate change for independent filmmakers by providing a venue to showcase their films before they find distribution and to have their voices be heard on Capitol Hill.
DCIFF also seeks to provide a yearly event where industry profesonals and the general public come to see the latest, most exciting films - features, shorts, animation and documentary - from the United States and abroad. For 5 days in February and March, DCIFF provides an opportunity for independent filmmakers to showcase their work at Washington, D.C.'s , most exciting festival, attend informative seminars, access a unique film market and participate in a trade show.
DCIFF has partnered with the Washington, DC Independent Film Market (
http://www.dcifmn
) to provide an online film market for filmmakers to showcase their films to distributors from around the world. The trade show provides an excluve opportunity for leading production companies to showcase their production services and latest technological advances in our nation's capital; and network in the country, third most important production communities.
http://i6.photobucket.com/albums/y241/instantlegend/DCIFFlogo.jpg" class="photoborder" />