Today I decided to watch a movie I got for like 3 bucks at some random store named BUG (2006) starring Ashley Judd, Michael Shannon, and Harry Connick Jr. The director of this film was William Friedkin who also directed The Exorcist in 1973.
Here is the plot synops from the back of the DVD box.... "A lonely waitress with a tragic past, Agnes rooms in a run-down motel, living in fear of her abuve ex-husband. But when she begins a romance with Peter, an eccentric drifter, she starts to feel hopeful again - until the first bugs arrive....
Now I gotta admit I was expecting to see TONS of bugs and nasty sh*t in this film BUT..... the only bug you ever see in this film is a random fly flying around in the room. I found this to be very disappointing.
The acting in this film I felt was alright. There was moments where it looked like they lost character though. Bedes those moments I think all the actors did very well in this film.
I loved how the film took a look into the human psyche of a schizophrenic's and posble way of life.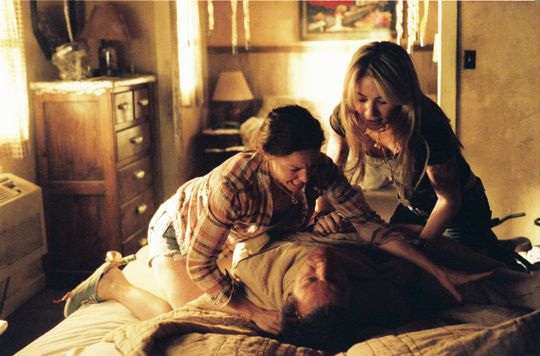 Overall I give this film a 6 out of 10... it wasn't TOO bad but it was wasn't great either. Would I watch it again? No Would I recommend it to someone? Yes, if they were into the human psyche.