Hey Bidites!!!!I am back!!
And have some special photos to share with you guys!! As many know, Nick Mulpagano of Handiboy Studios and myself have been working on a captain kirk mask replica for the past 7-8 months and today at the shop we finally pulled our first latex test copy!! Wanted to share the pics across the community.
As Ive spoken to Justin a few months ago about posbly doing a contest for a free mask in future, stay tuned for more details and & updates!!! They will be coming soon for all fans and collectors!!!
Take care,
JIM BIG UPDATE!!!
2/15/12
BIG MOMENT GUYS!!!!!!TODAY WAS THE FIRST TEST PULL OUT OF THE NEW MOLD !!!!
MIND YOU THAT THIS IS STRICTLY A TEST PULL THAT WAS DONE QUICKLY TO SEE HOW THE MOLD WOULD DO. ALSO, FOR PAINT COLOR SCHEME. THE PULL WAS VERY THIN & TINTED A DARK FLESH JUST AS THE 75 KIRK AND THE HERO WERE.
WE HOPE YOU ENJOY THE PICS, I TOOK ALLOT.... OF THEM
I ALSO HAVE A BUNCH OF VIDEO FROM TODAY THAT I WILL HAVE UPLOADED LATER TONIGHT OR TOMORROW, WHICH INCLUDES ...YES.....A WORN VIDEO....& FULL PAINTING & CUTTING OF THE CAPTAIN!!!! ONCE AGAIN WE CANNOT THANK YOU GUYS ENOUGH FOR ALL THE SUPPORT! PLEASE STAY TUNED FOR MORE INFO
TAKE YOU FROM START OF THE DAY TO THE END..........................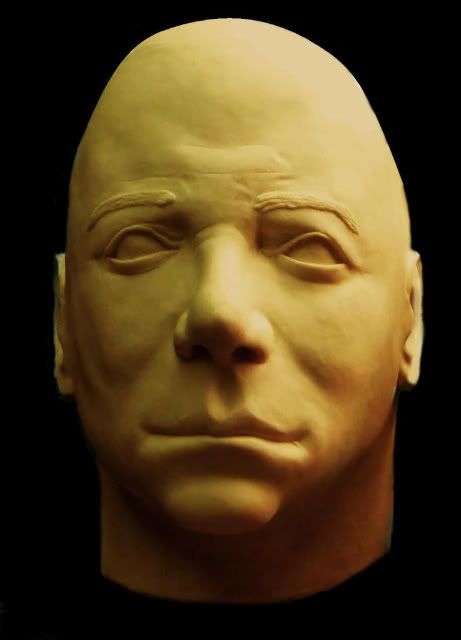 THE ONLY MOLD YOU CAN LIFT WITH JUST YOUR PINKY FINGER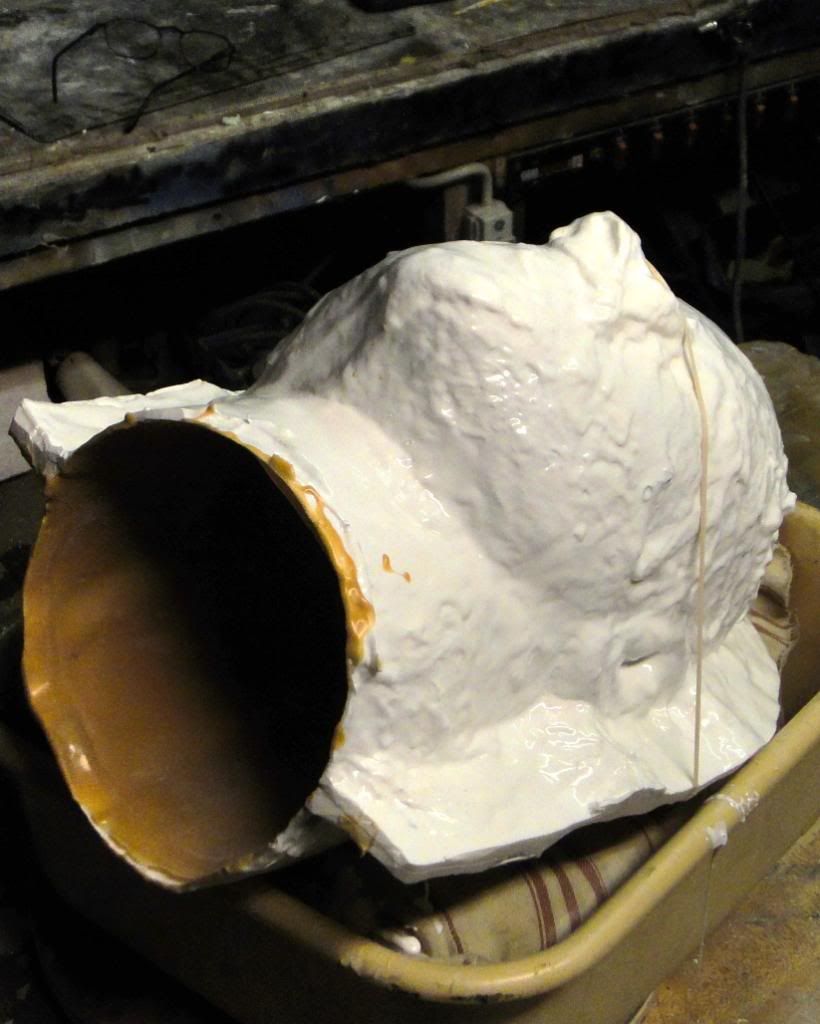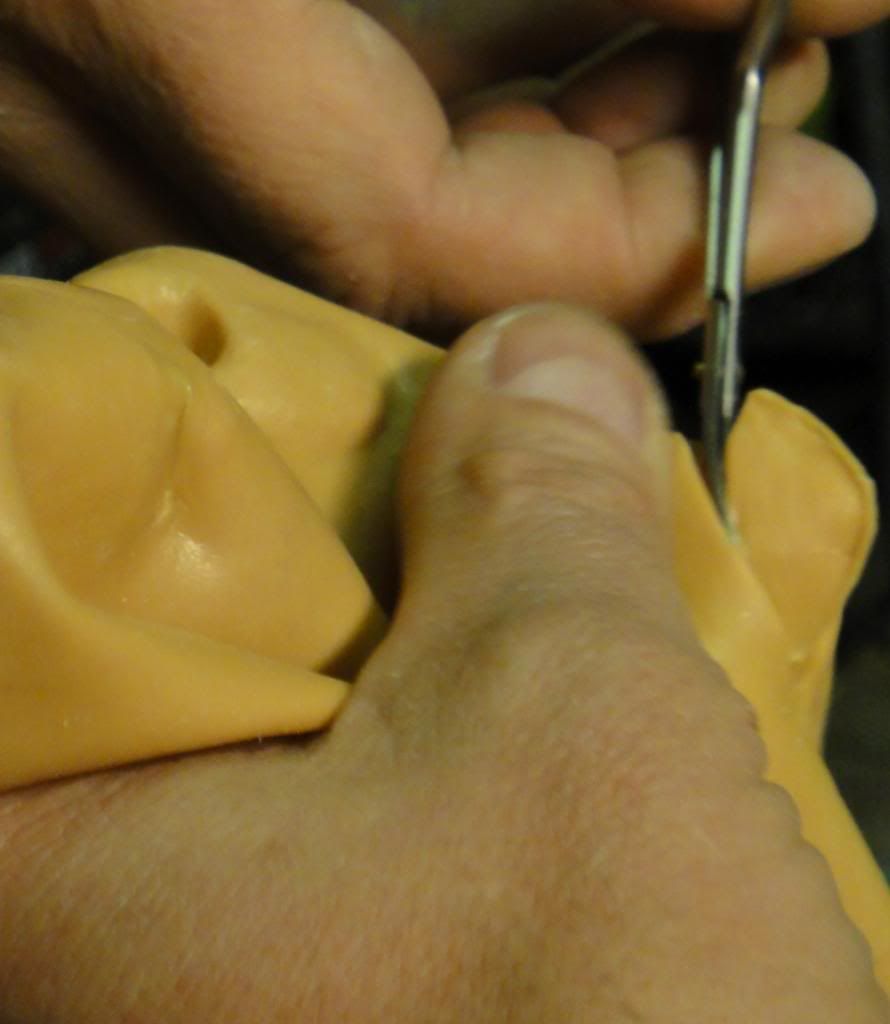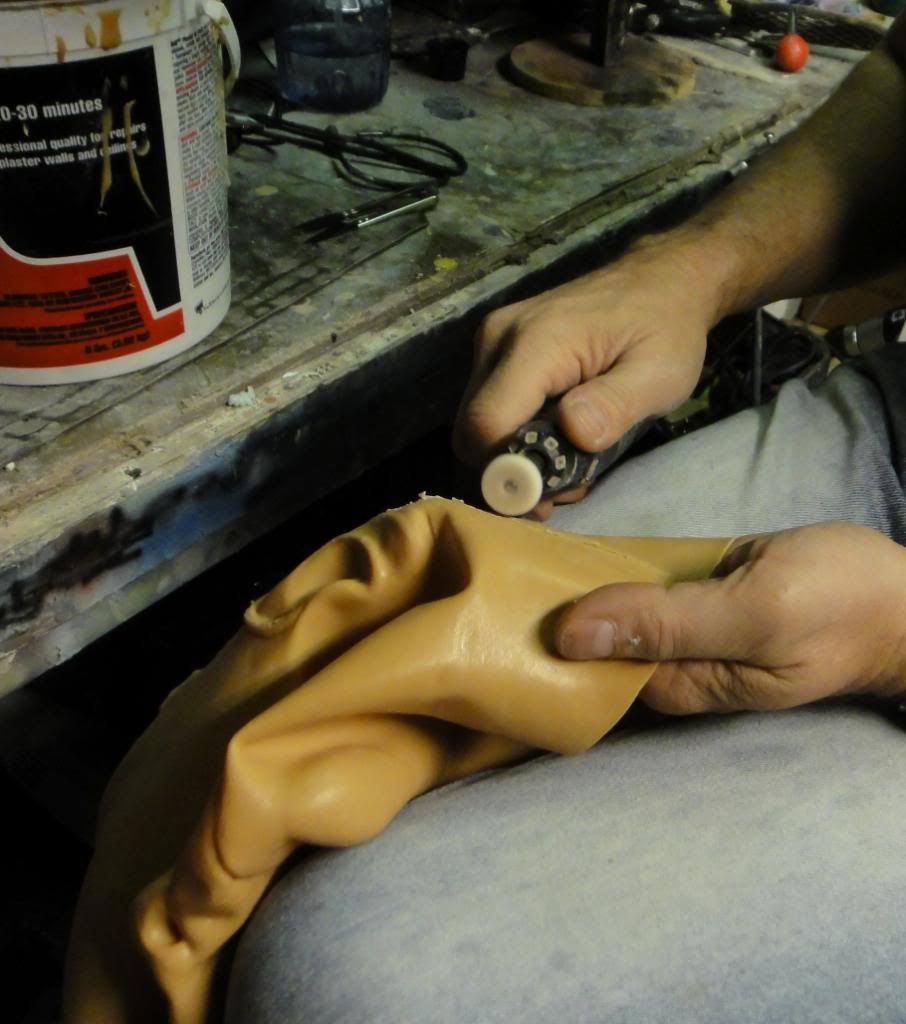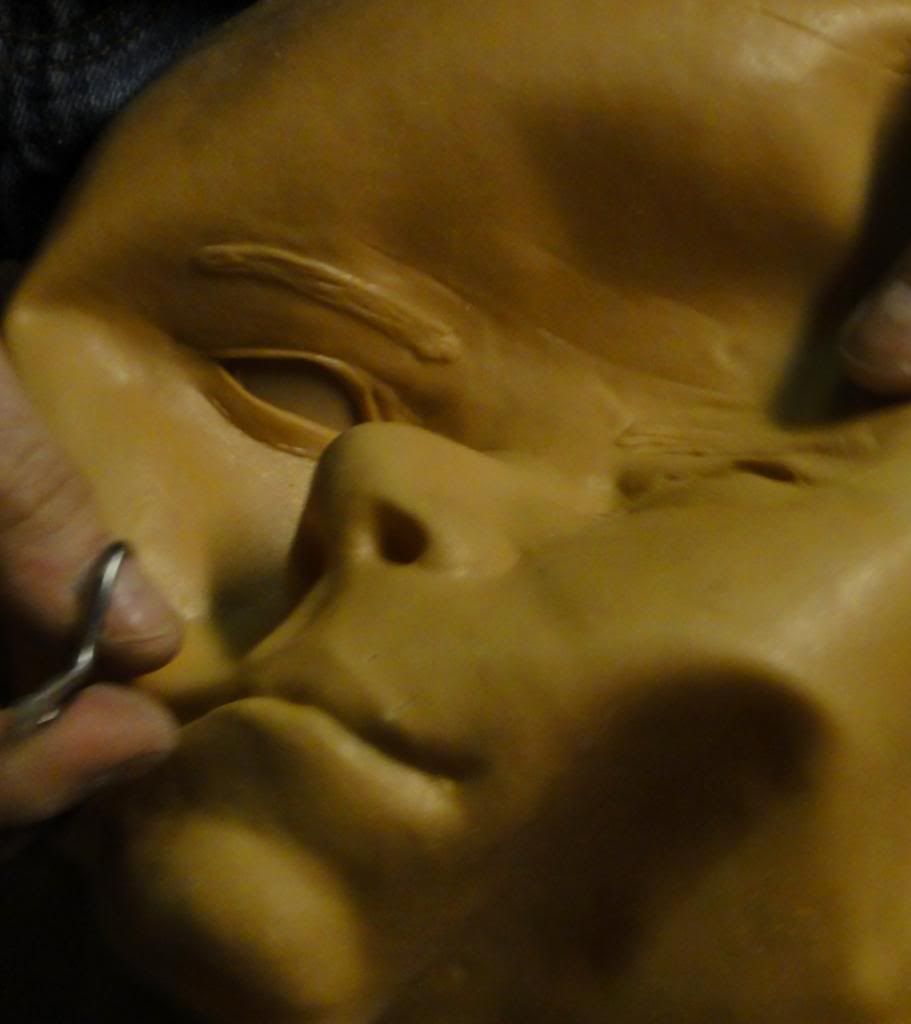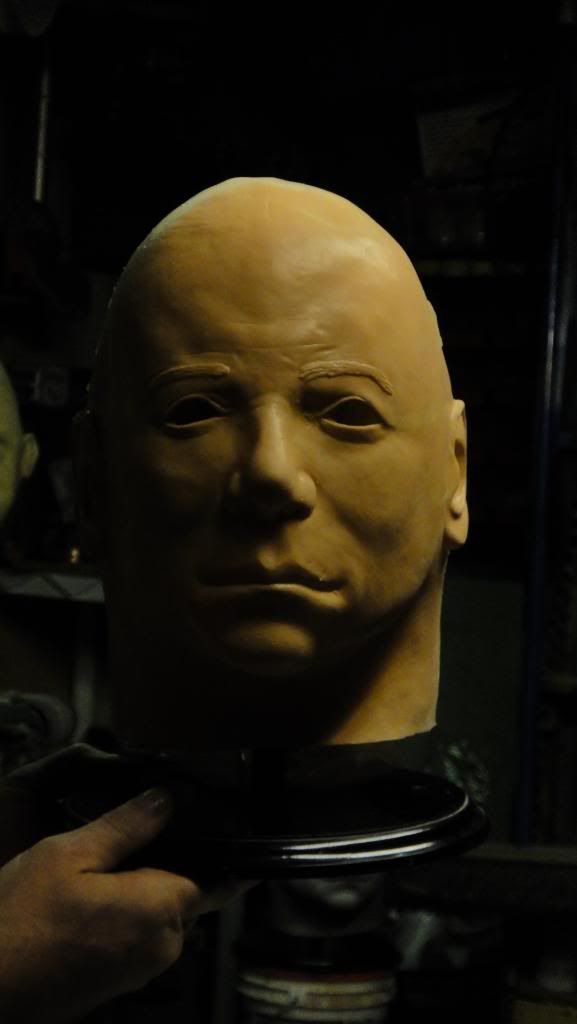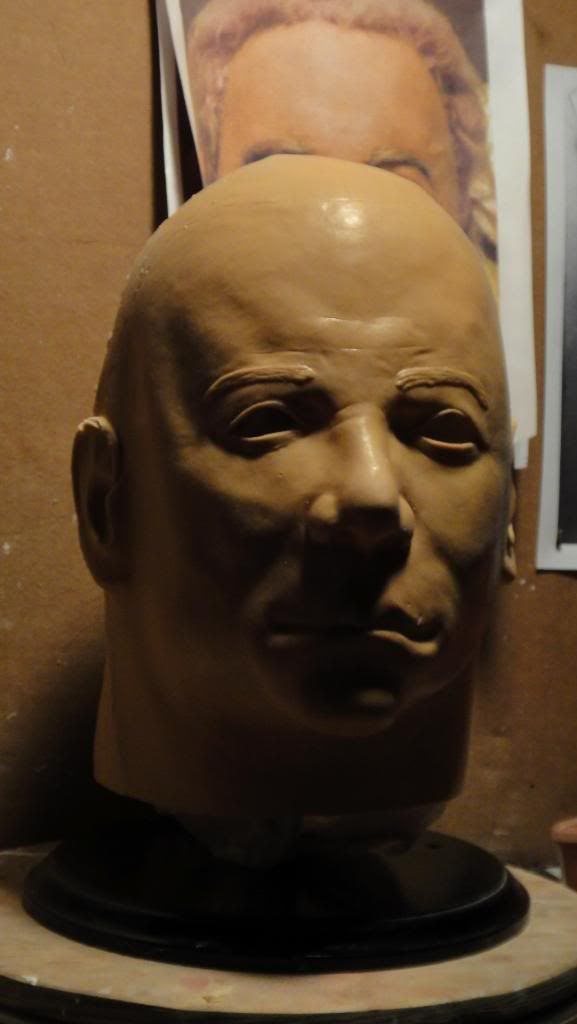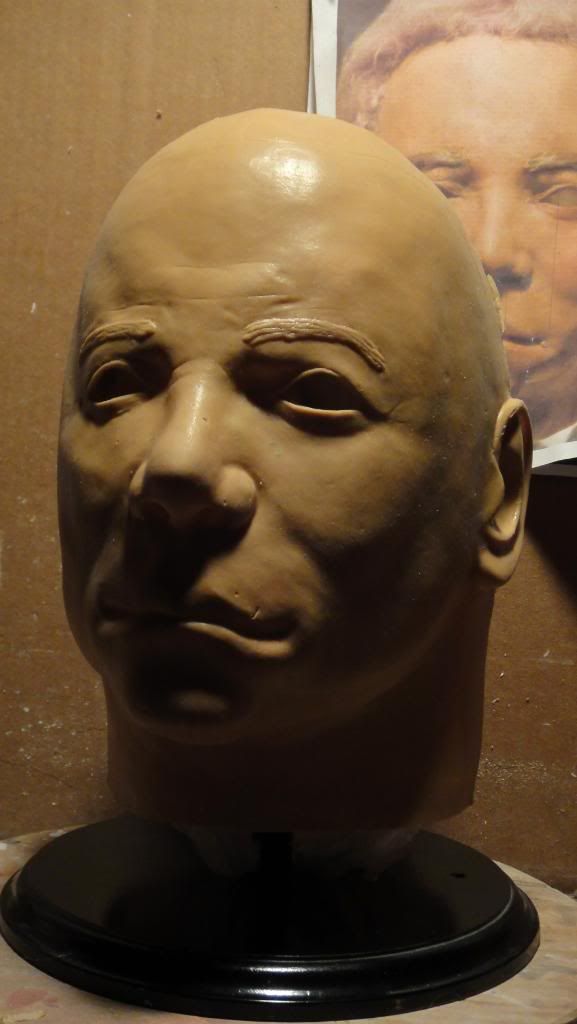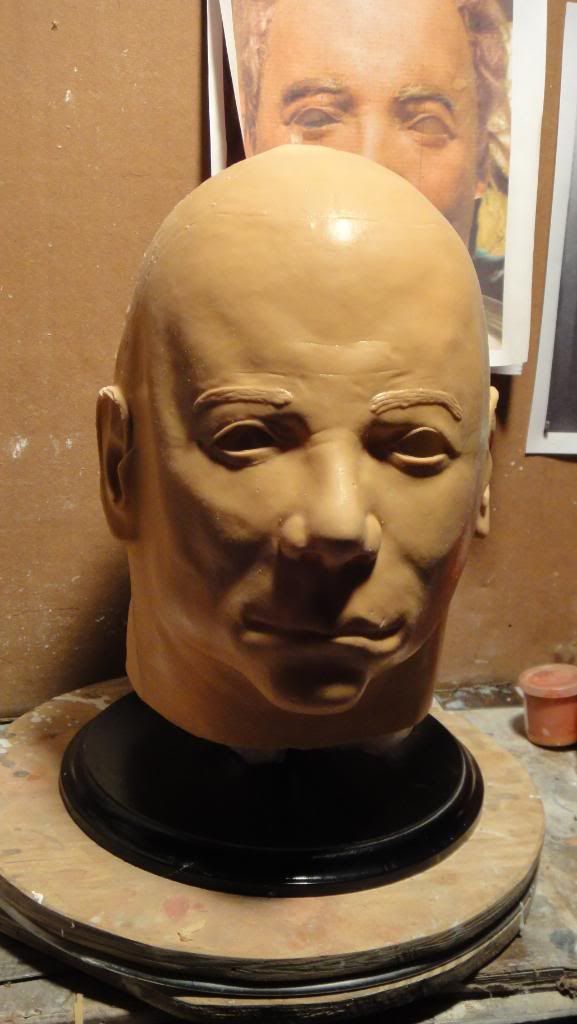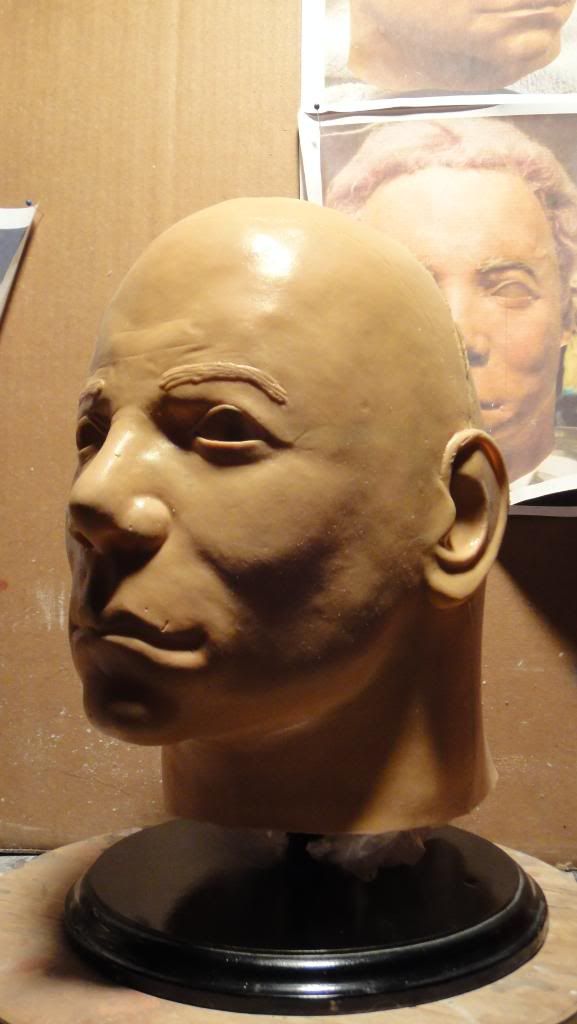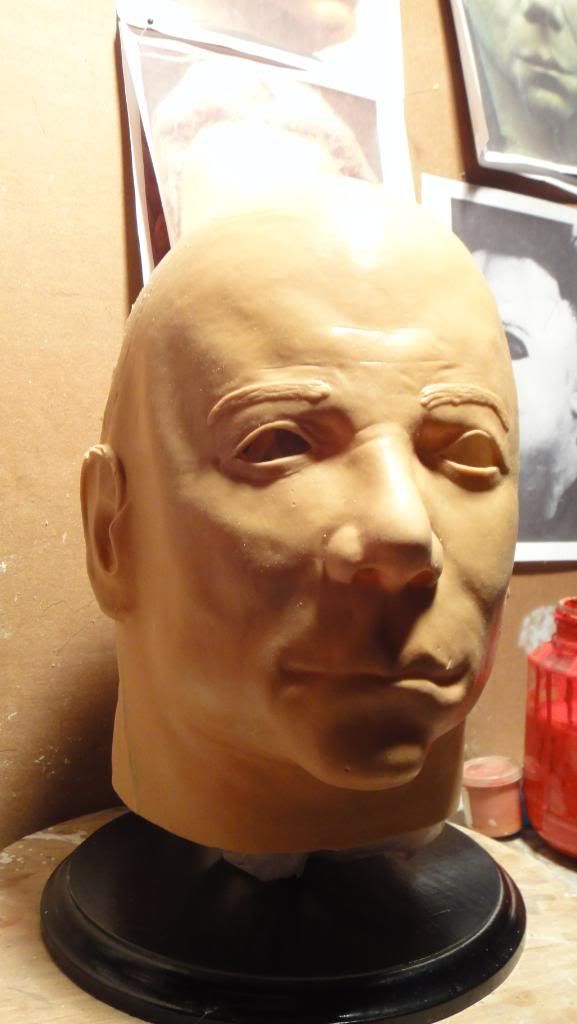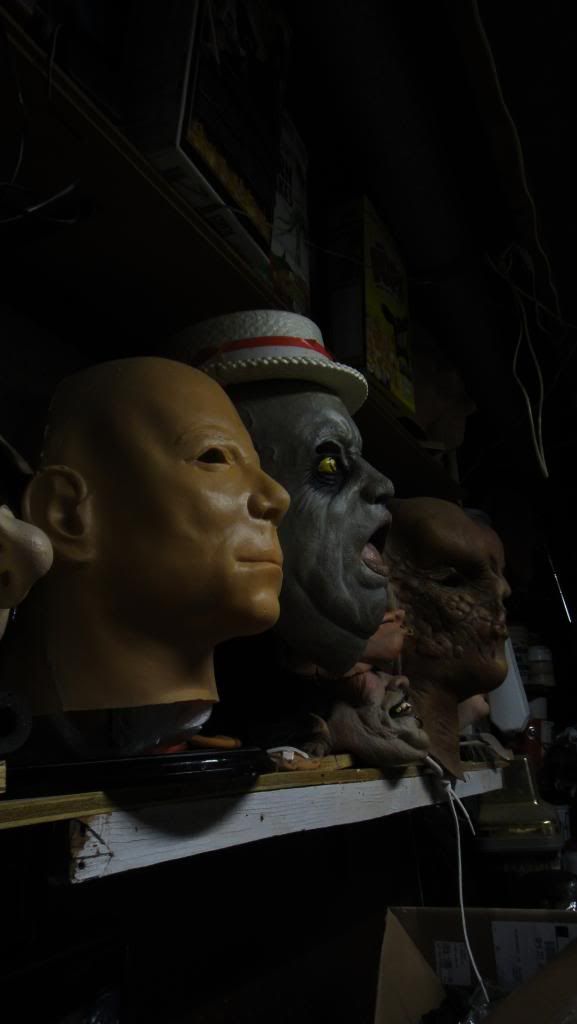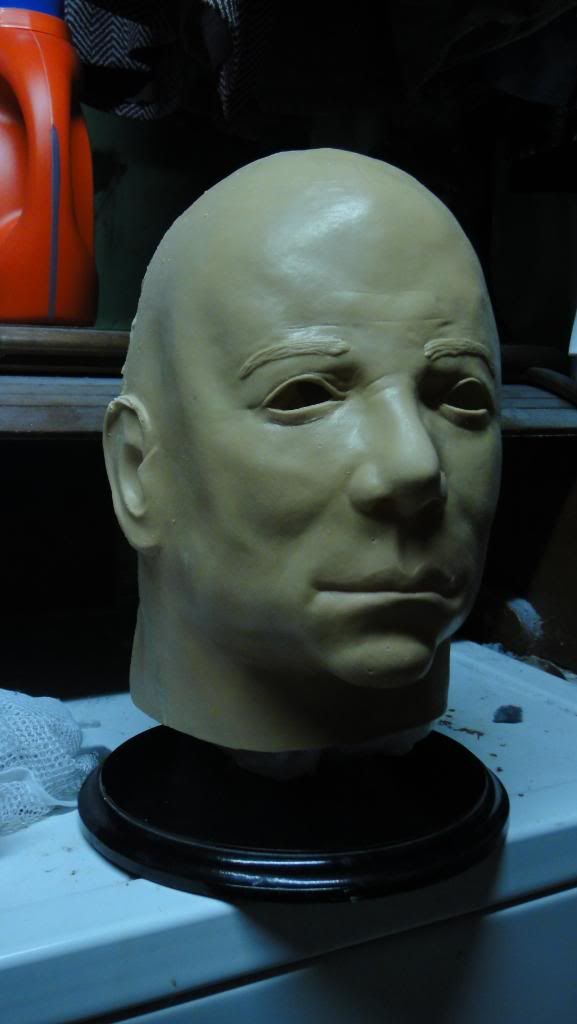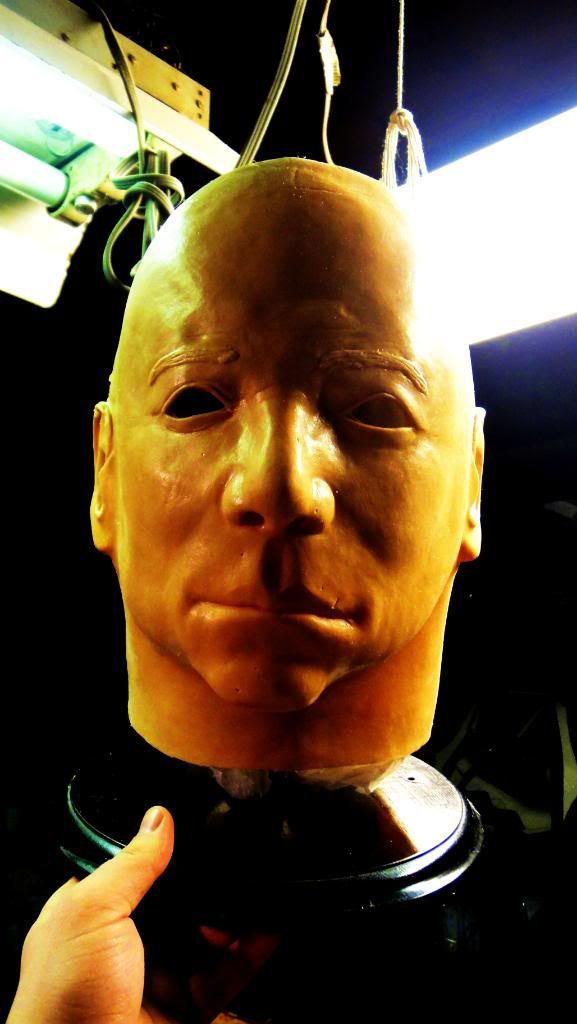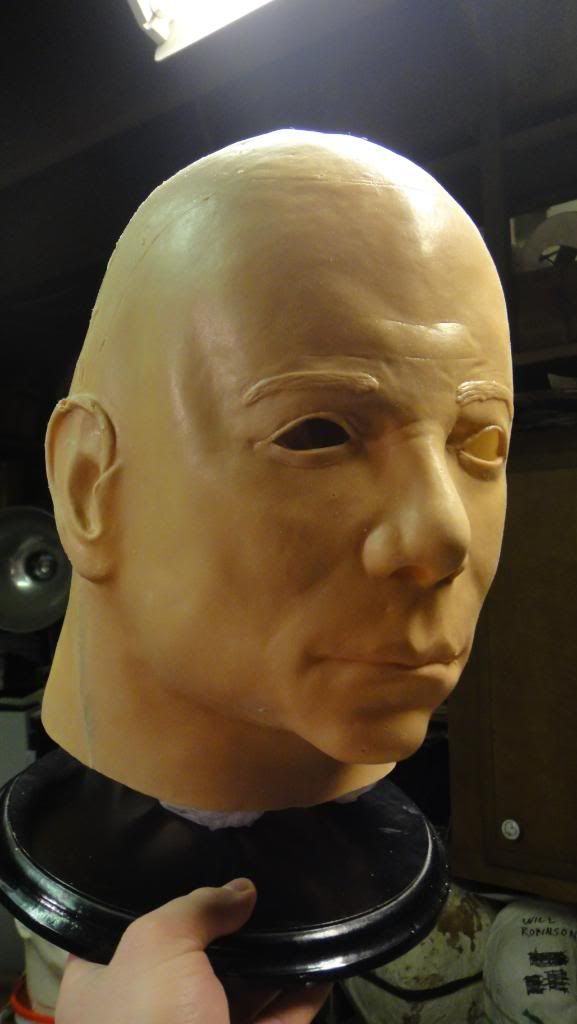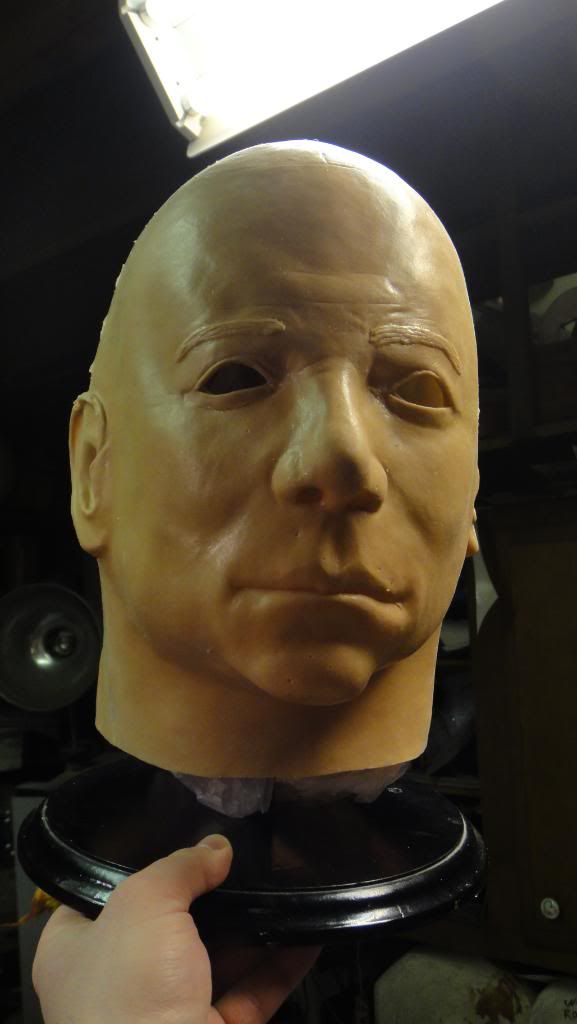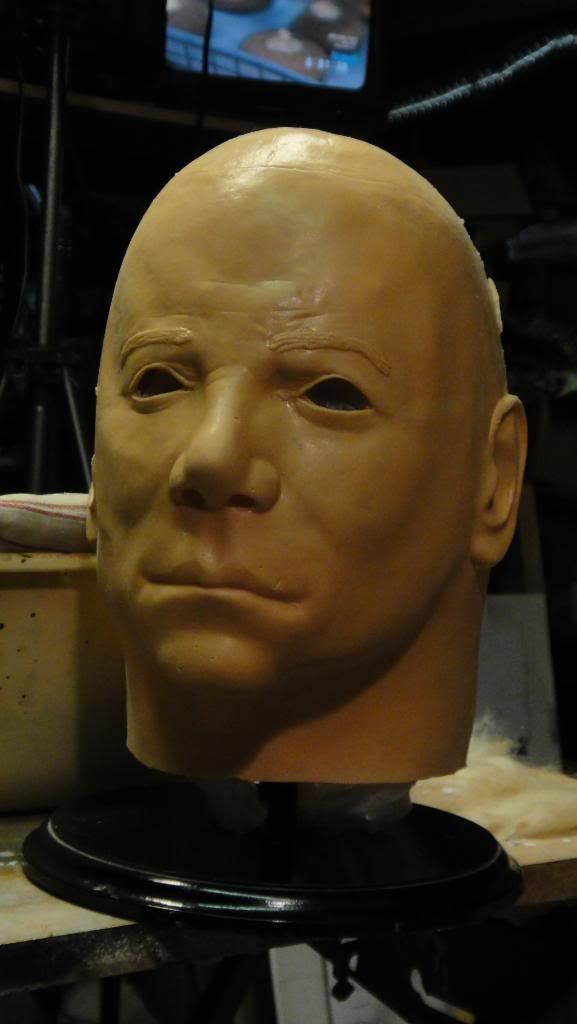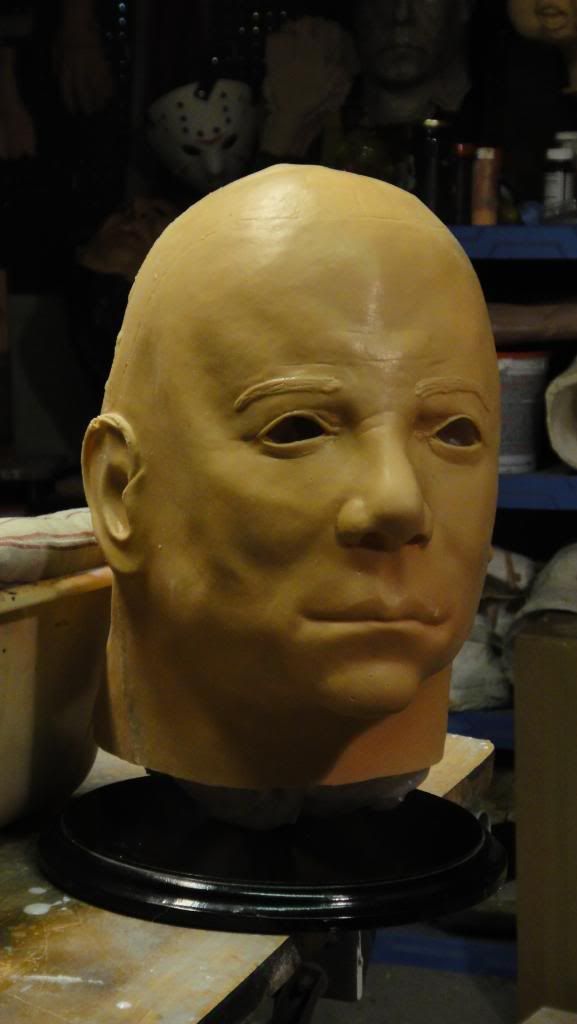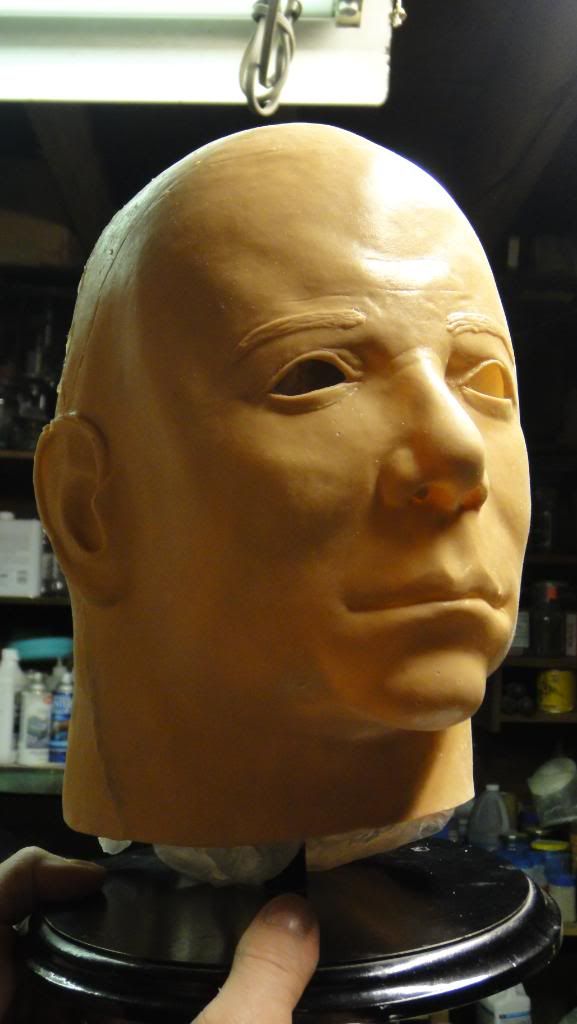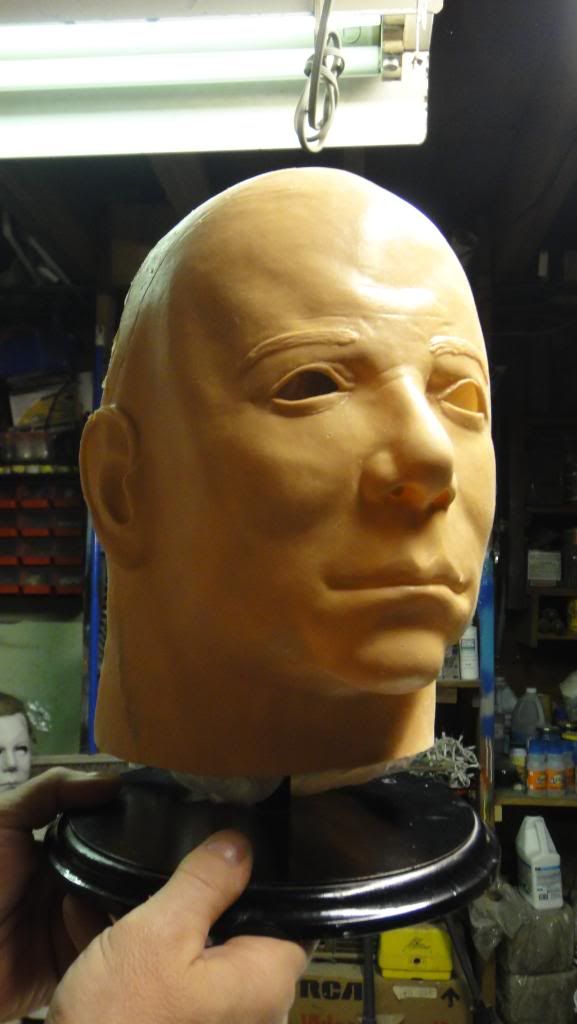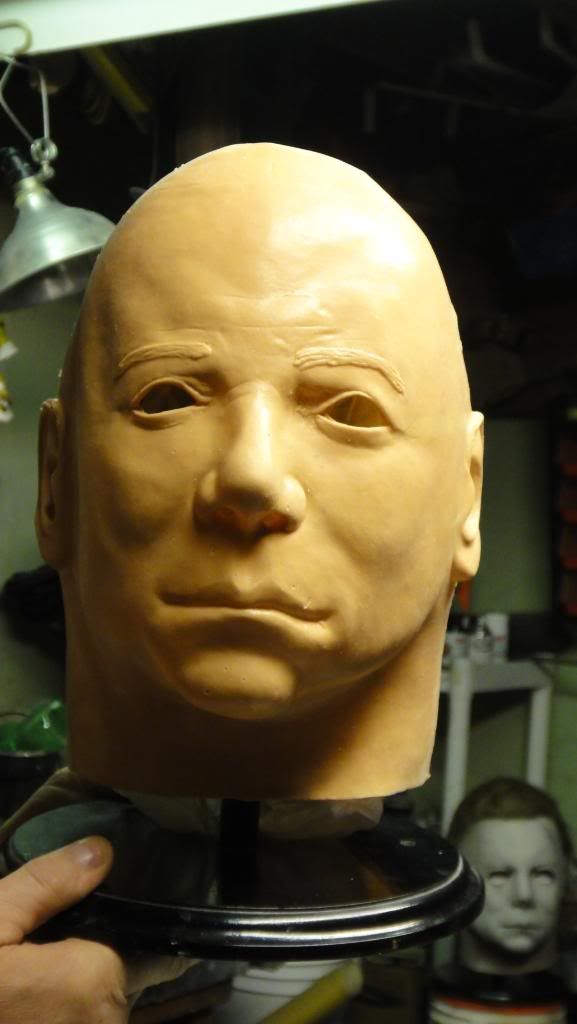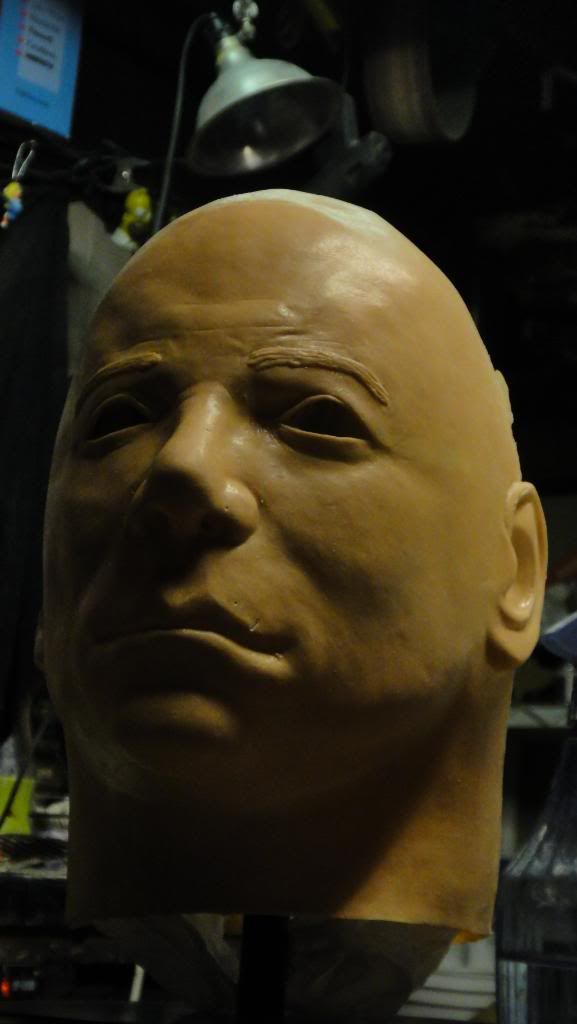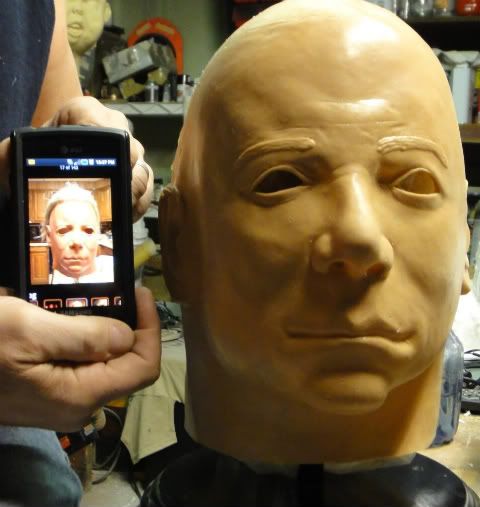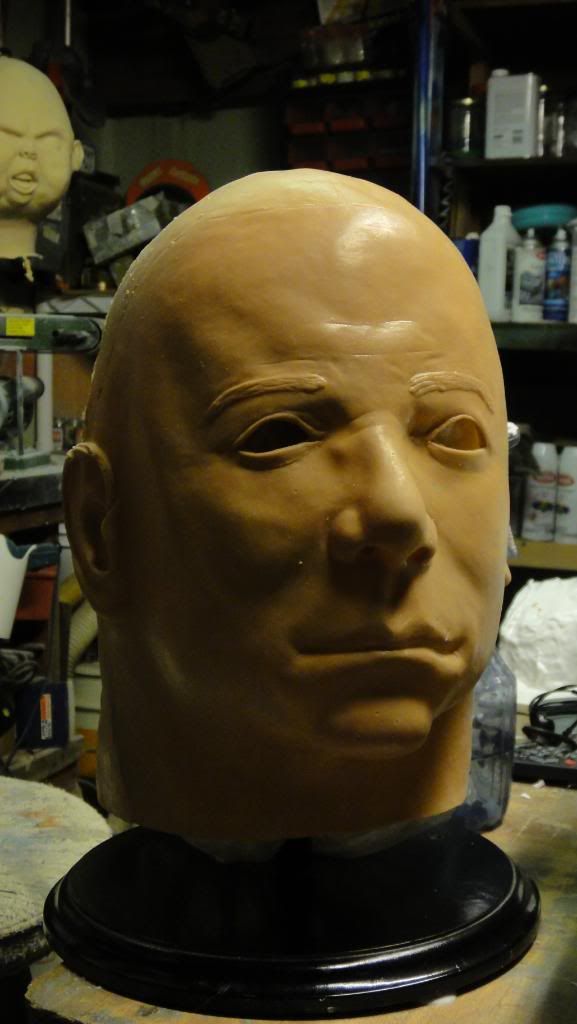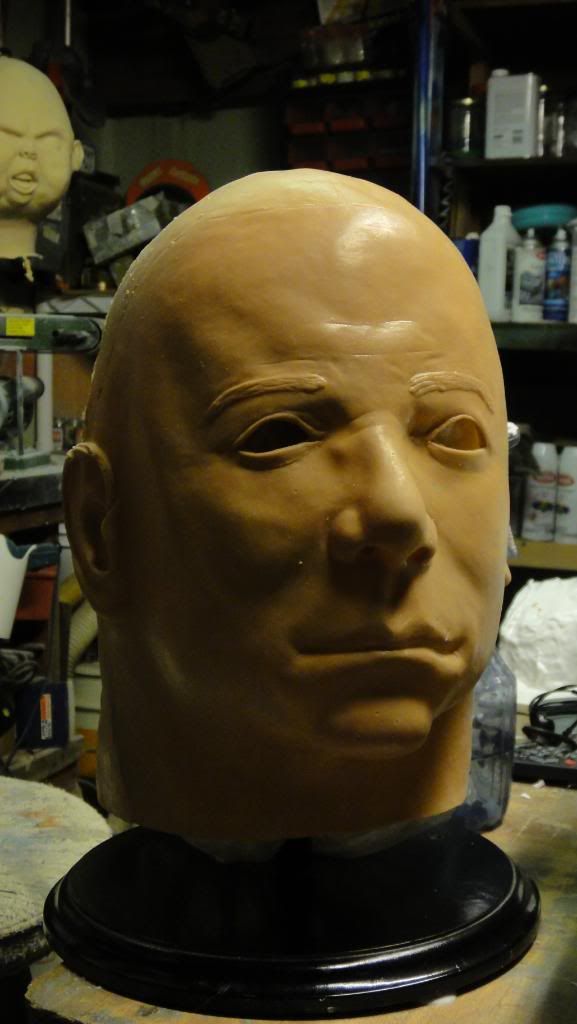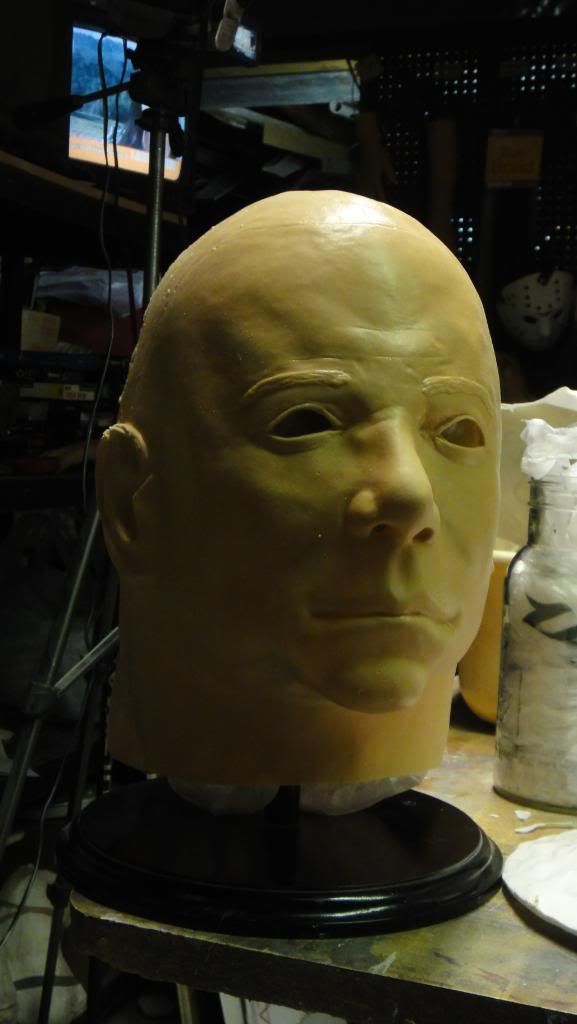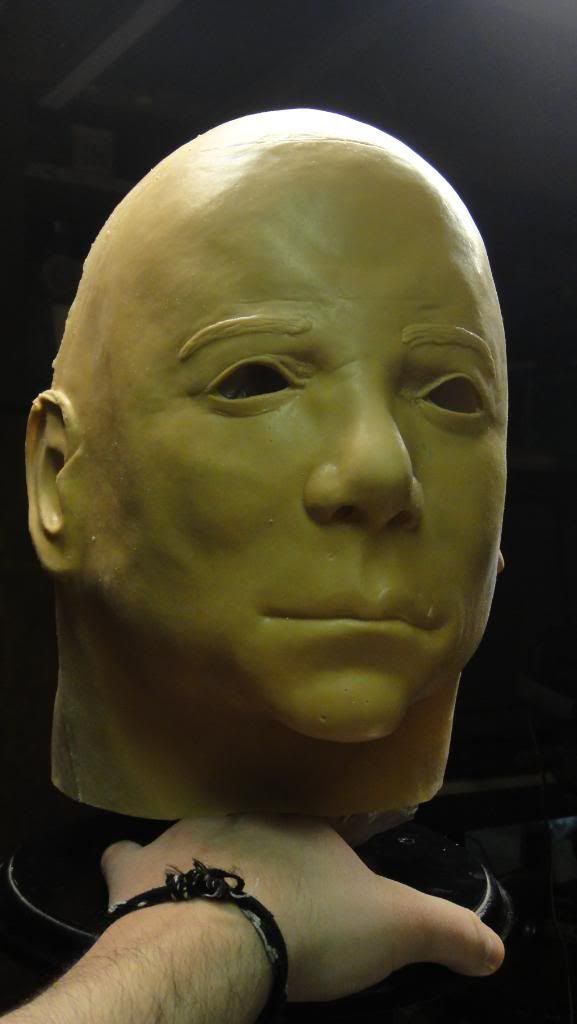 TESTING PAINT & FINISHED PAINT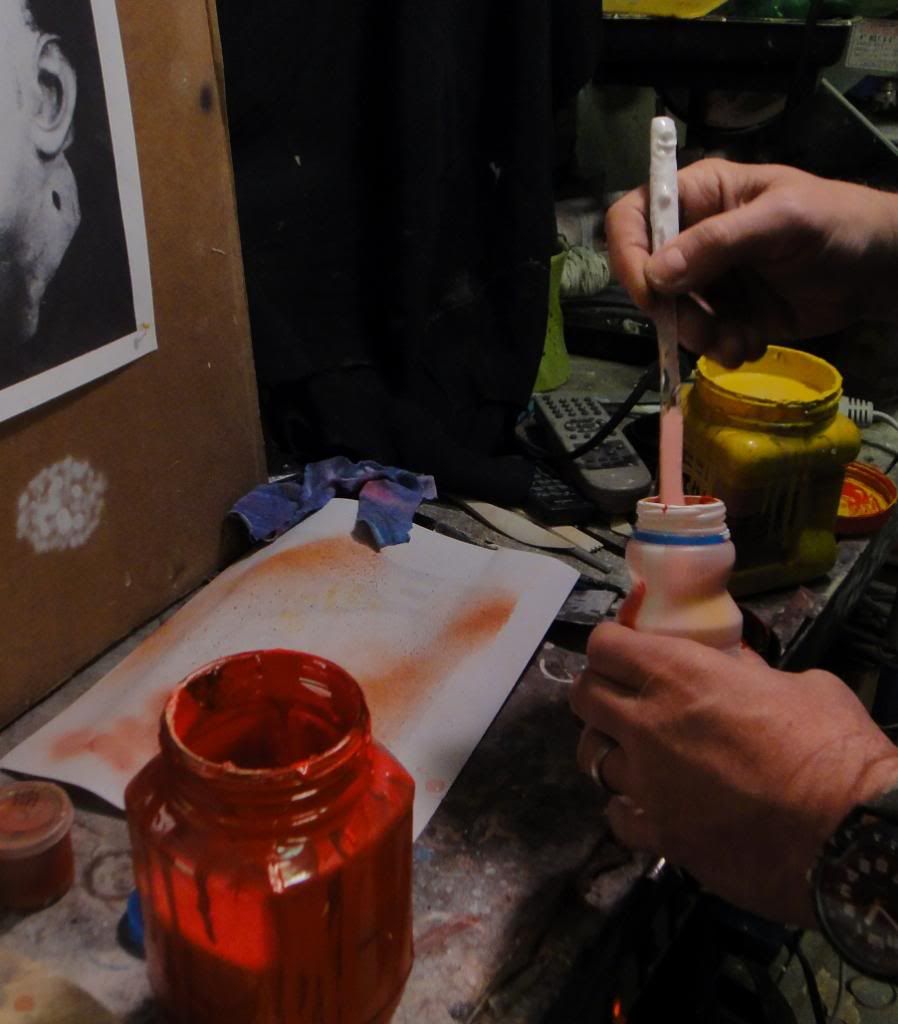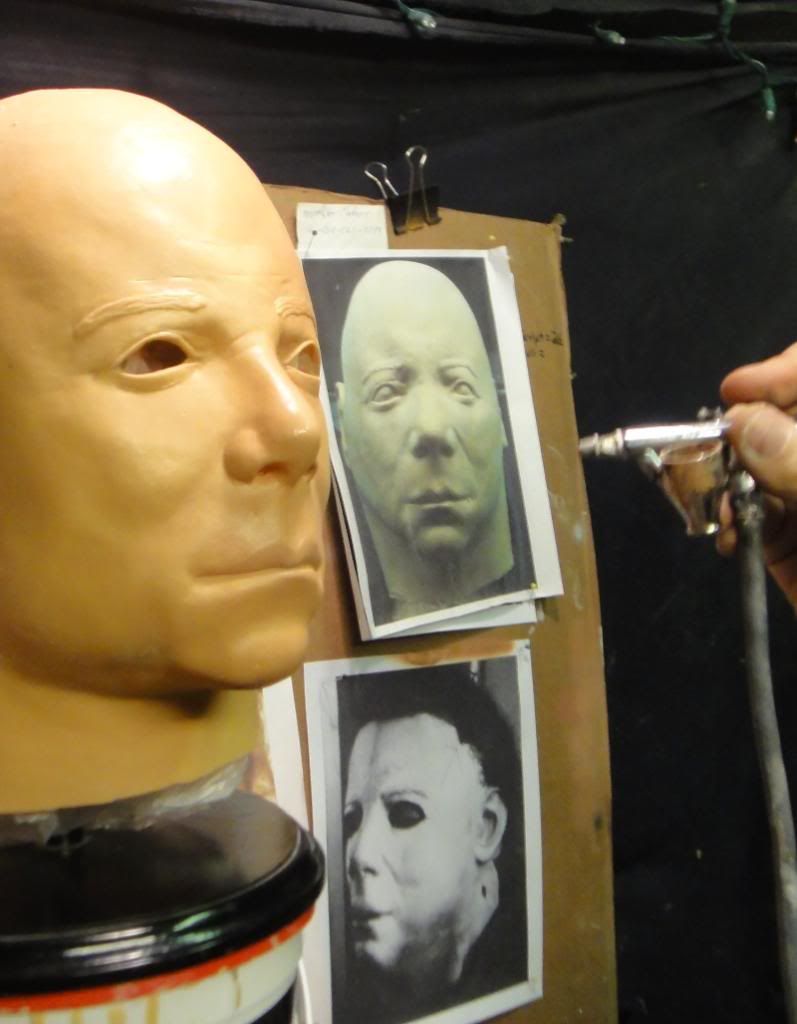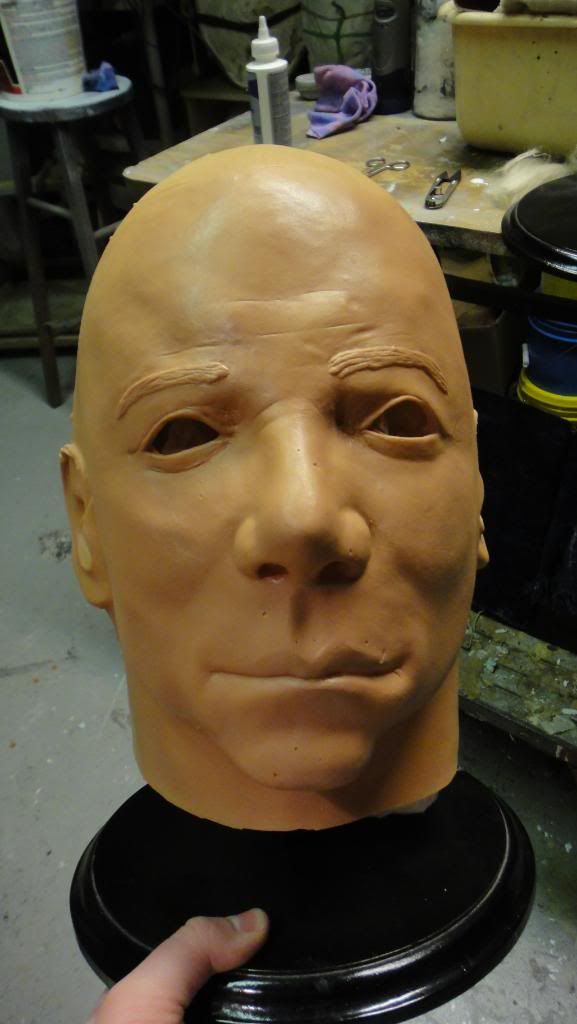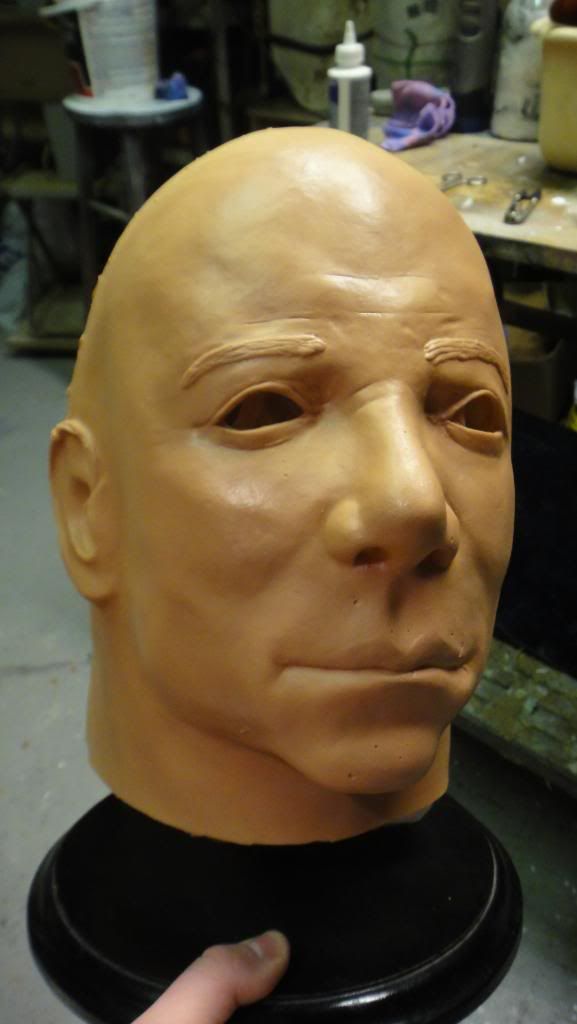 NEXT TO THE 75K....& OTHERS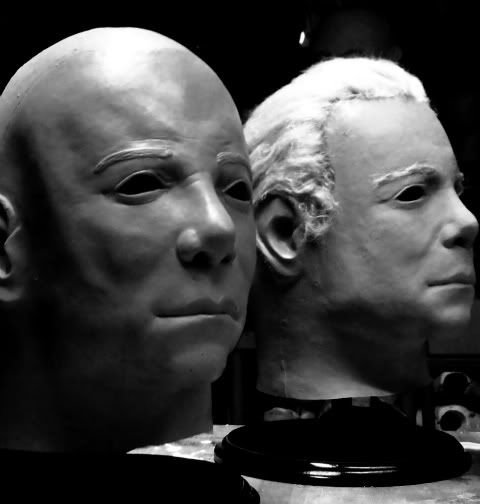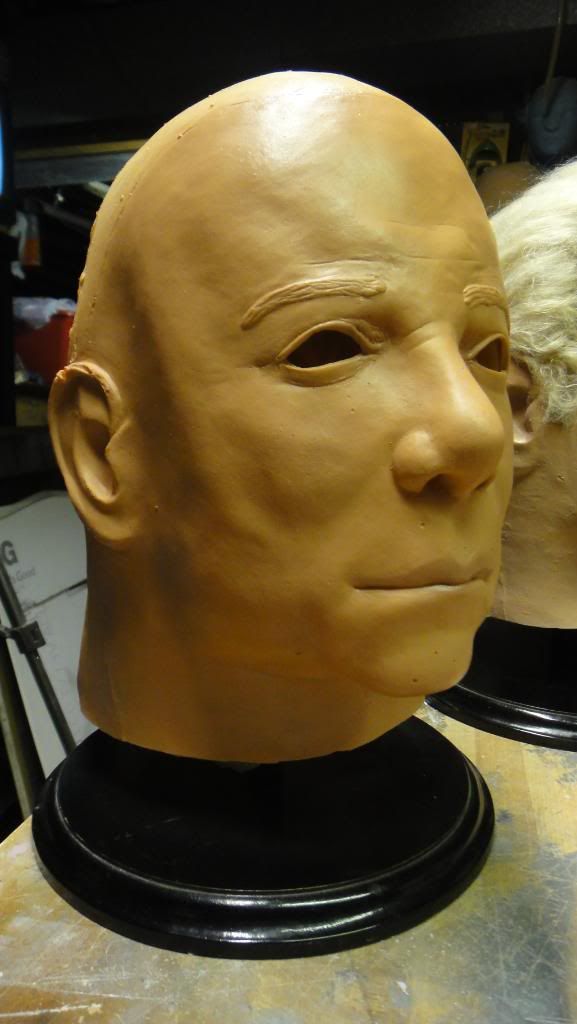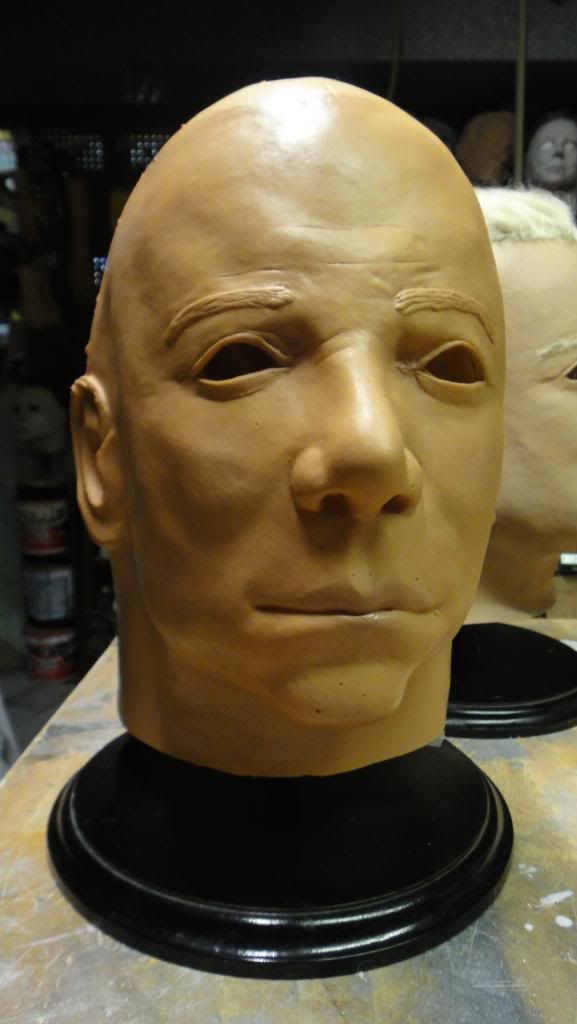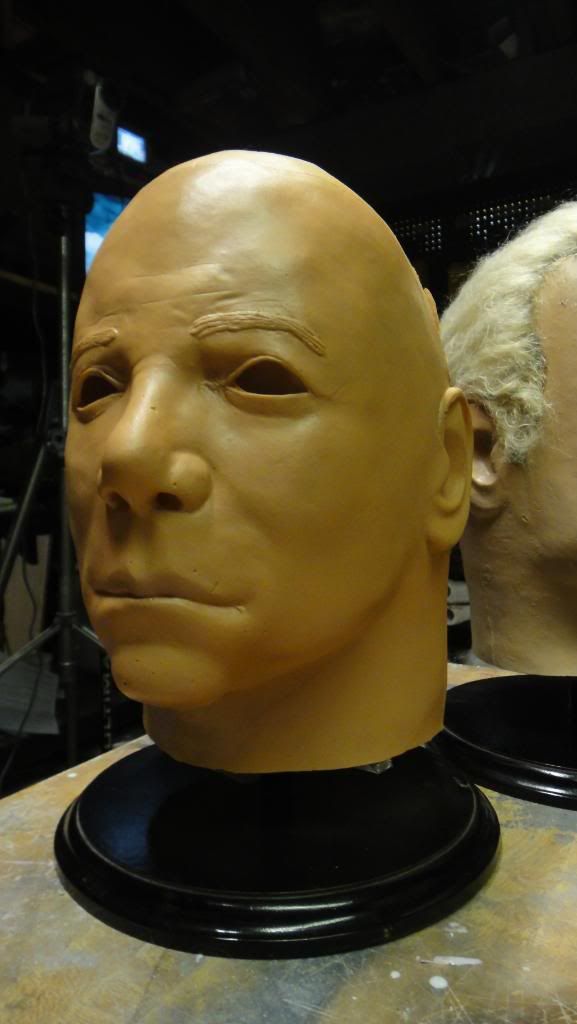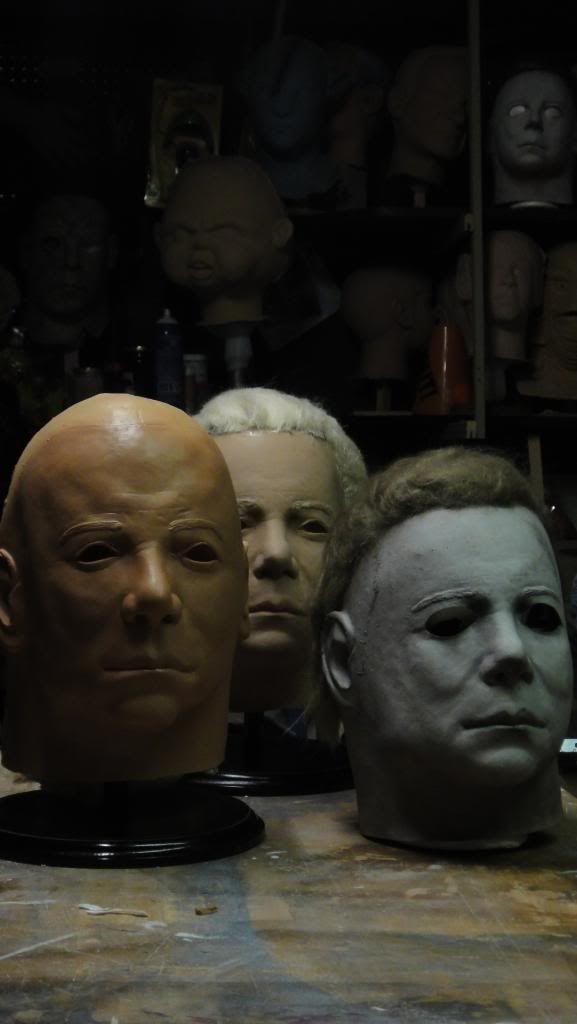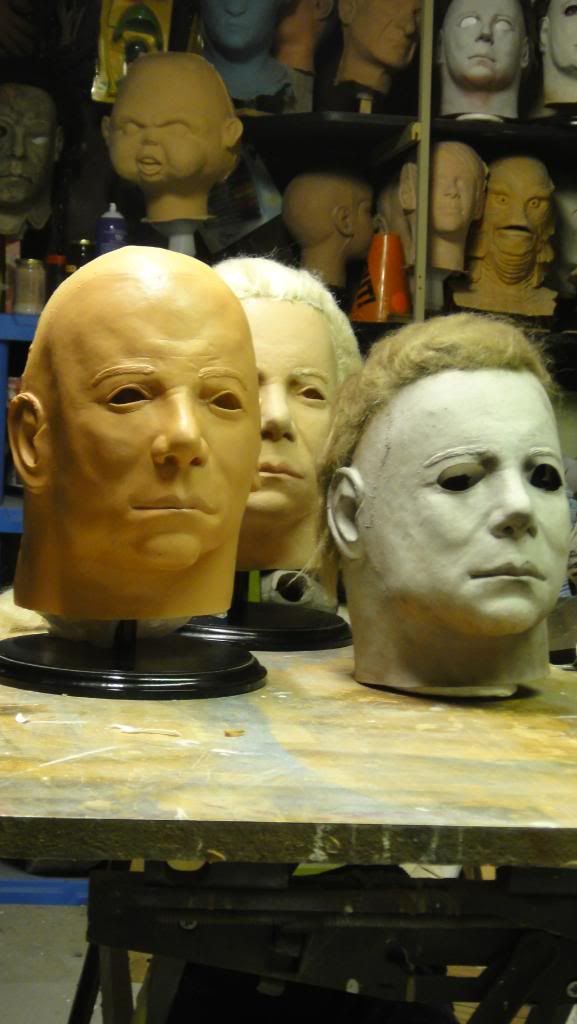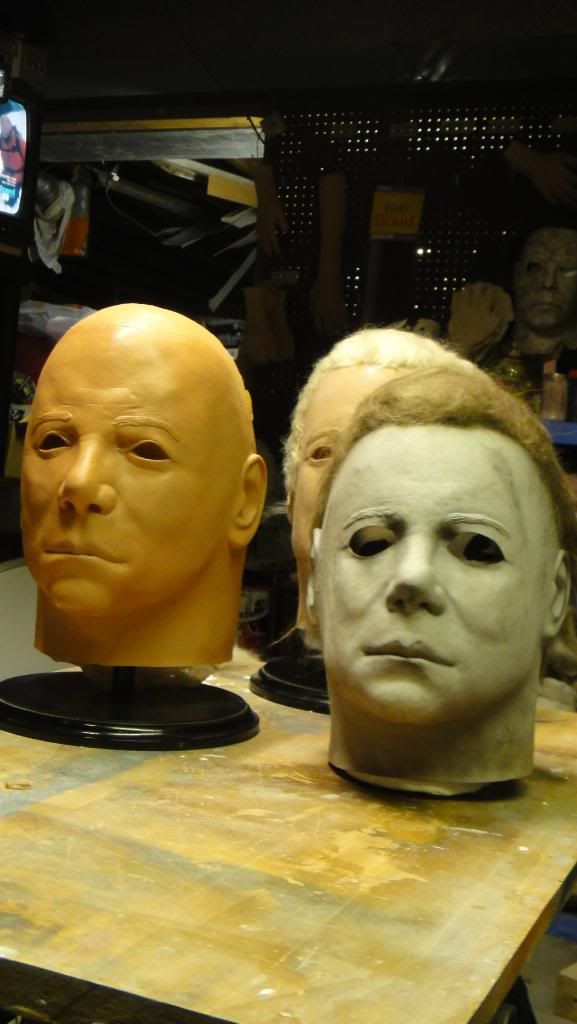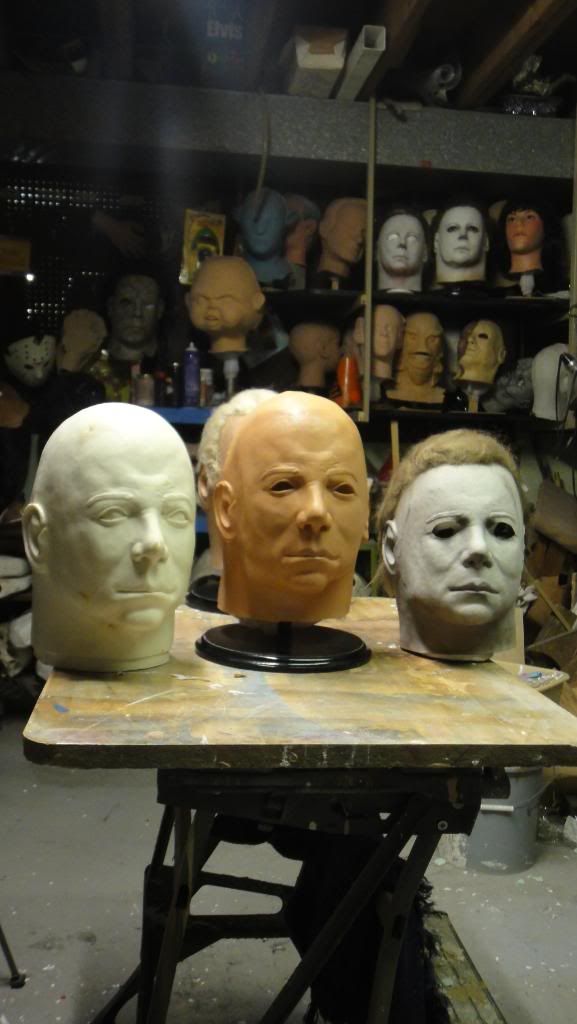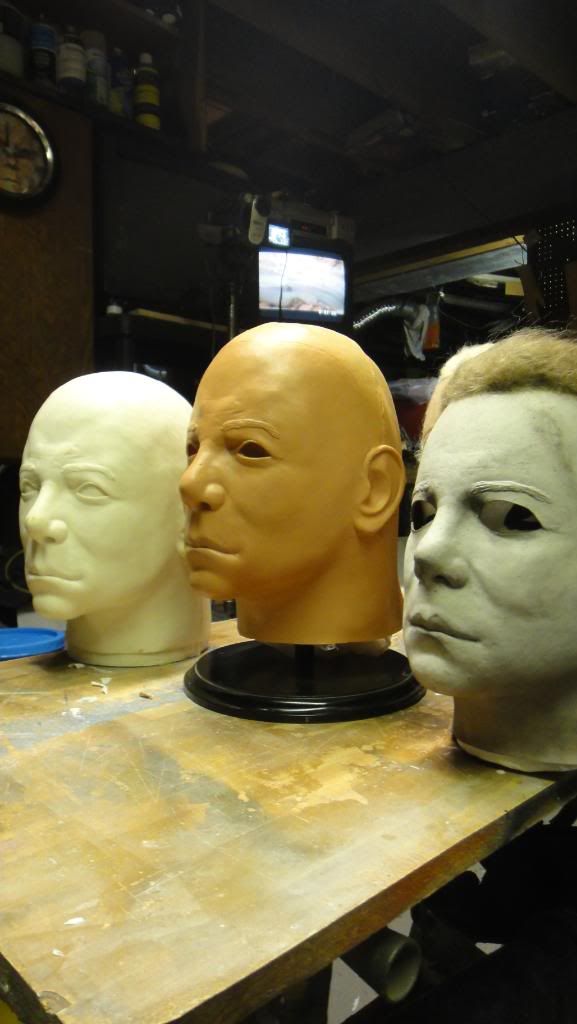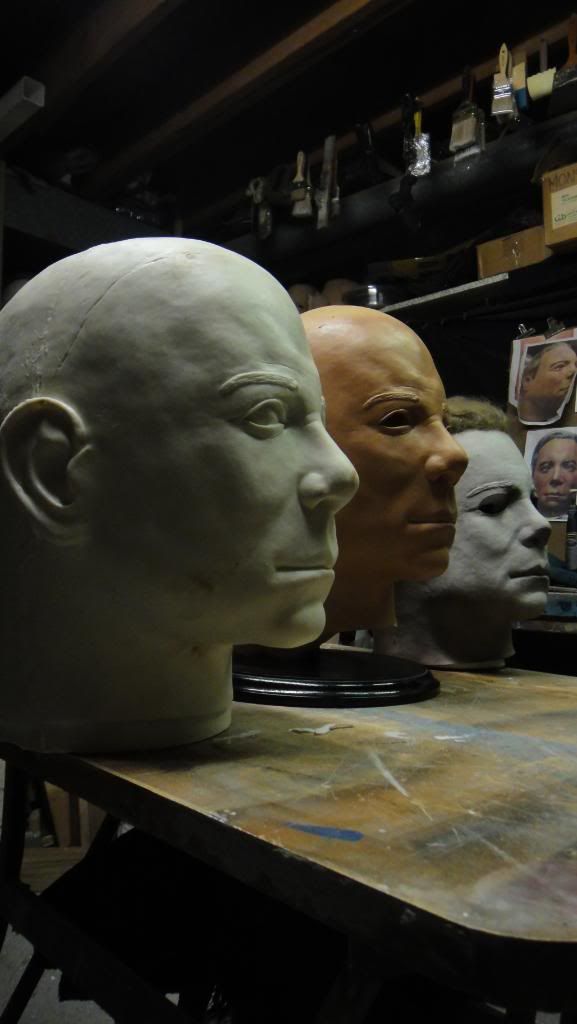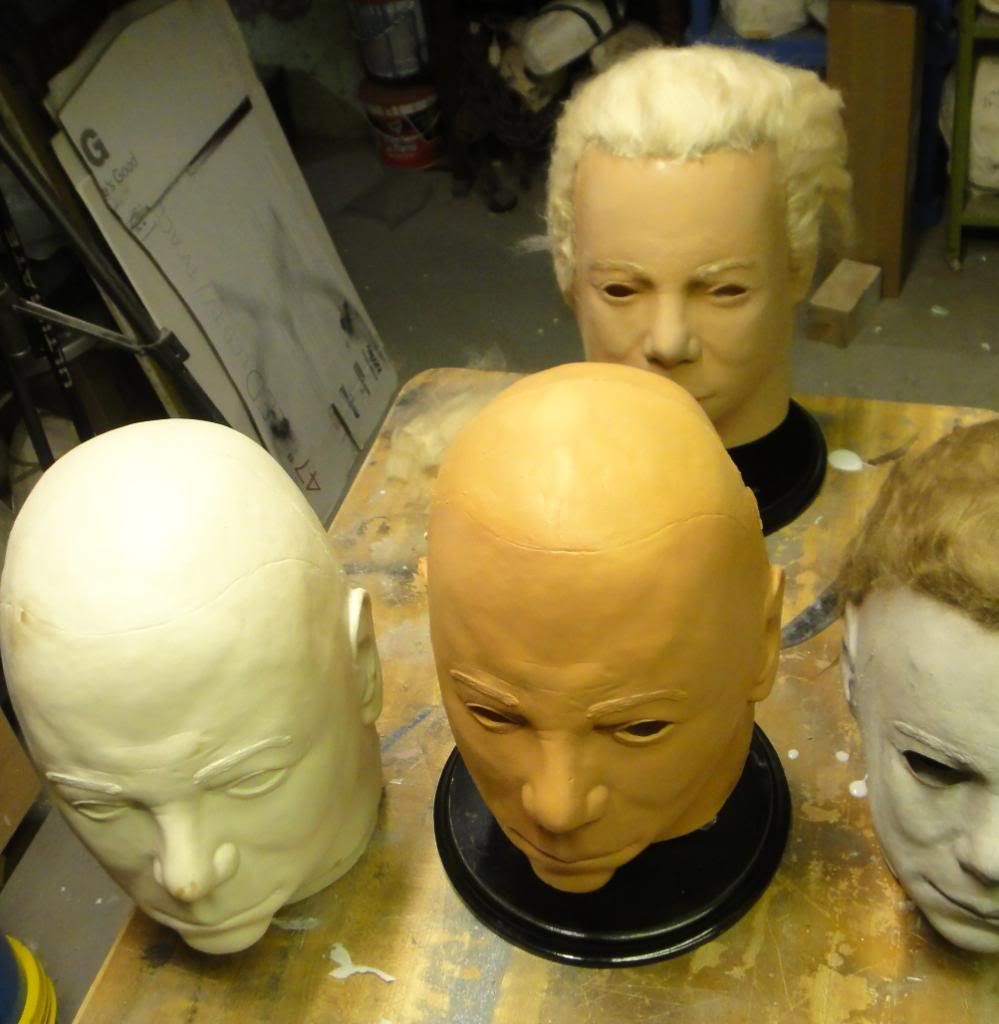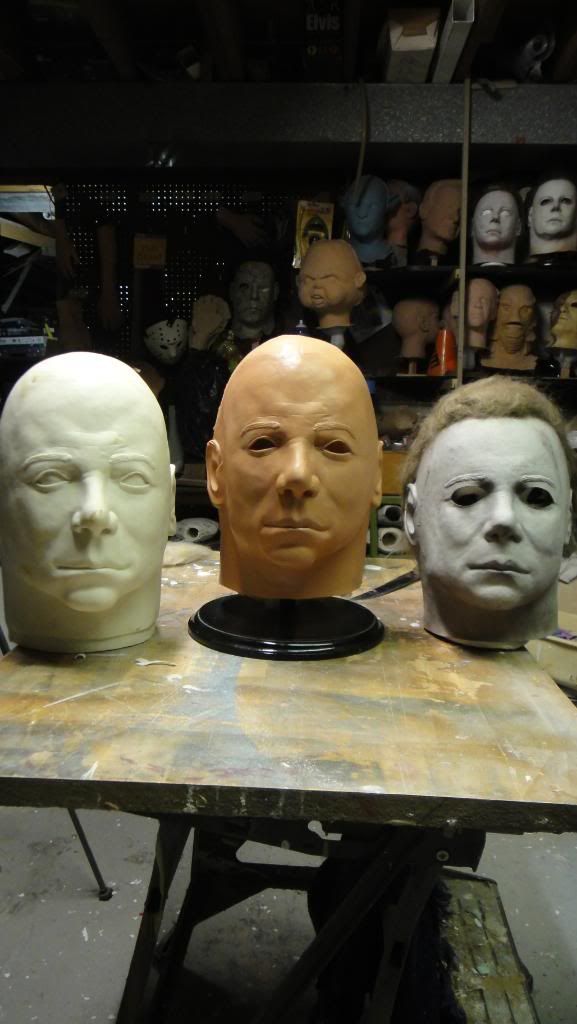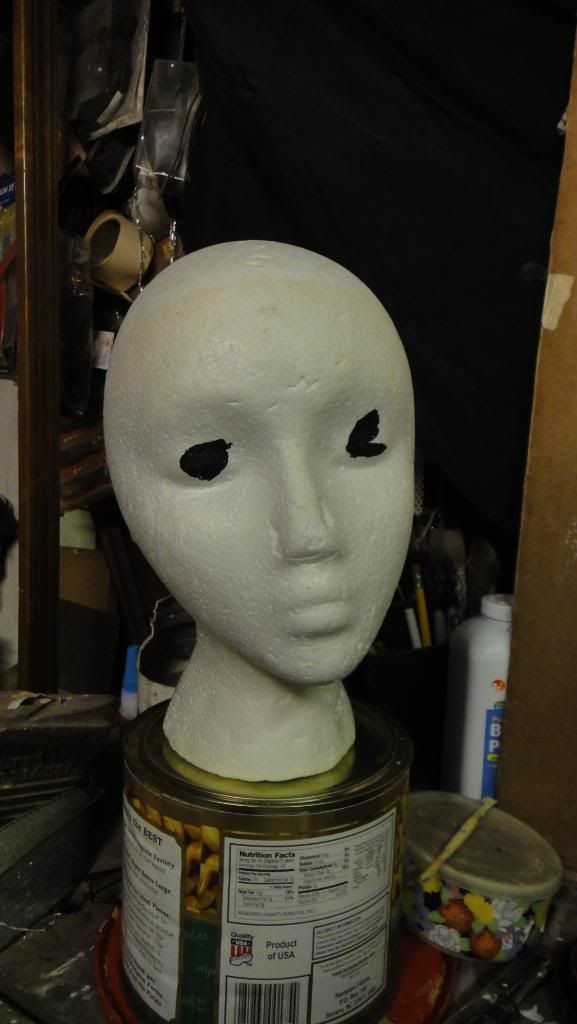 AND.....ONE LAST ONE TILL THE VIDEO ..............