BIDITES!!!!
HANDIBOY STUDIOS IS IN FULL SWING WITH NEW MASKS!!
.....The Legendary CAPTAIN KIRK AND MICHAEL MYERS Masks!!!
Wanted to share some brand new shots with the NEW upcoming mask from Handiboy Studios. Both maks below are the first prototypes. The Michael Myers veron of this mask is still without a name, so were just calling it The Mask for right now. The Capatain Kirk veron is mply called "The Captain"
Nick Mulpagano (sculptor & owner) has done an amazing job replicating such a sought after piece in the Horror community and deserves the utmost praise this being a sculpt that came from ABSOLUTELY NOTHING BUT CLAY ON A STICK. NO LIFE CAST FOR BASE WAS USED, NOR ANY CLAY PRESNG, OR RECASTING IN ANY WAY "SHAPE" OR FORM. I am honored to be working with Nick and being a part of this project as the consulter first hand.
FOR MORE INFORMATION CHECK HERE,
OR
HANDIBOY.COM "THE CAPTAIN PROJECT"
http://www.handiboy.com/TheCAPTAINProject.html
JUSTIN AND MYSELF WILL POSBLY DOING A FREE MASK GIVEAWAY CONTEST IN THE FUTURE KIRK AND MYERS!!
We present to HORRORBID & THE BIDITES the................
The Captain: http://i1016.photobucket.com/albums/af282/blsgtrst1188/DSC08573.jpg" class="photoborder" />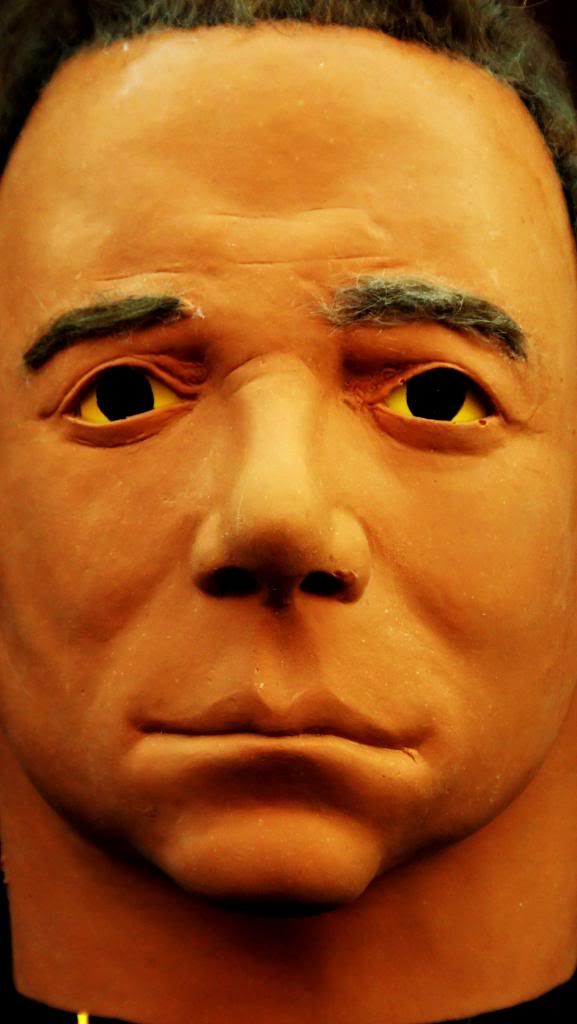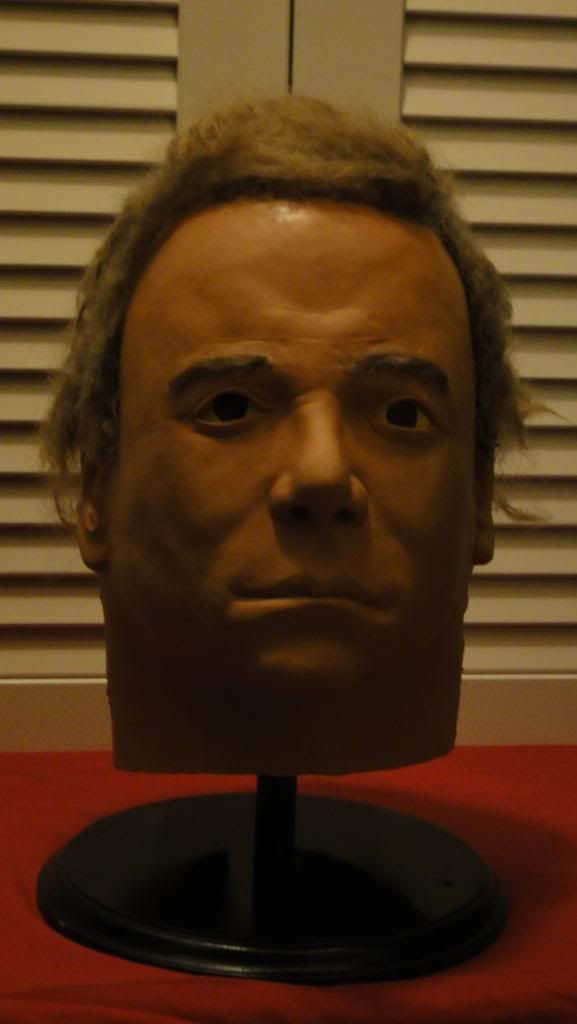 The Mask:
Take care & Thanks for looking
-Jimmy
The model is my friend who is much tinner than me and looks allot like Nick Castle actually, he has that good long face for the mask
like Castle did. These are probably some of my favorite shots I've taken being a fan of myers. One for the reason of how pleased I think the shots & mask came out, along with how much eaer it is to do worn shots when you not behind the mask
:mrgreen: For the shots, we went for a mix of Black and White and some vintage slight colored scenes. Really hope you enjoy. The Mask will be available very soon!!!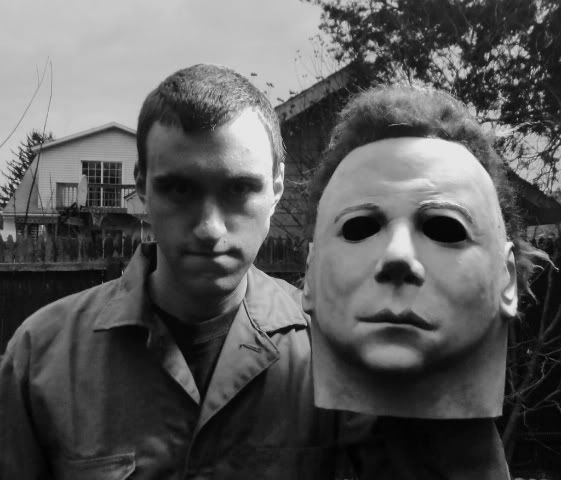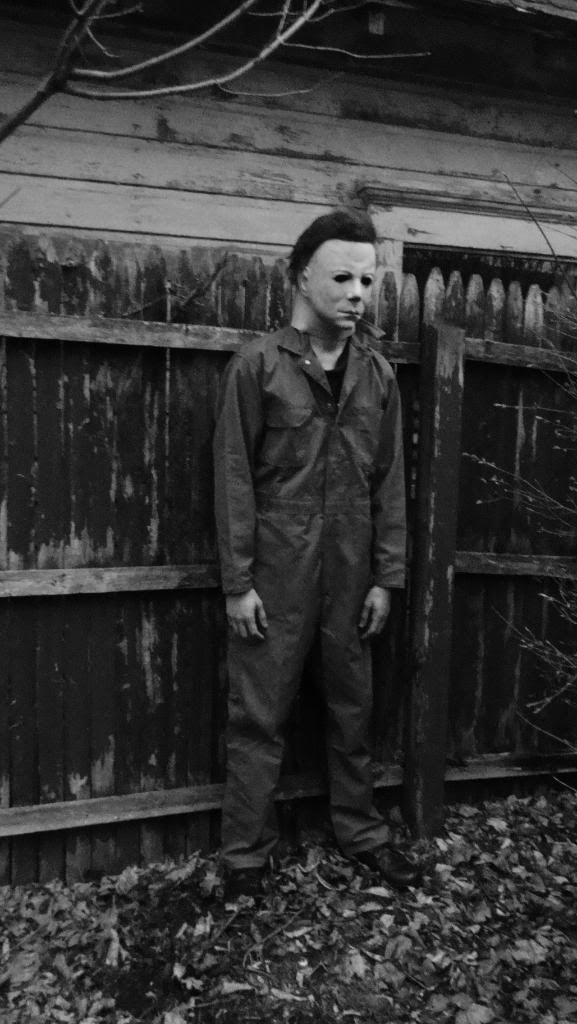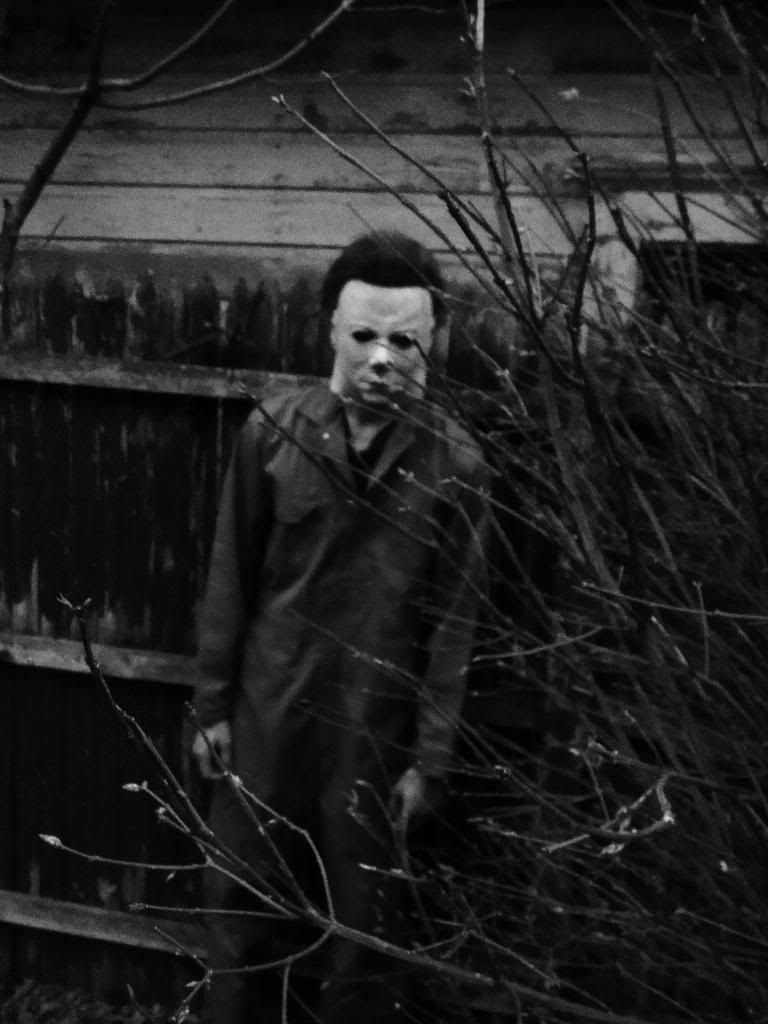 ---------------------------------------------------------------------------------------------------