Alright guys, (AND gals)

I am in the process of planning out a halloween party for next Friday. (24th) Condering, I have never planned a halloween costume party I do not know what should be there to make it an awesome party.

Bedes drinks, what do you think is a MUST BE THERE item?

This is what I plan on doing...

Please feel free to add

1) Drinking game - Horror style Put on a horror movie (Probably from the Halloween series) and make a drinking game out of it.

Everytime you see Michael myers, take a drink of your beer.

Everytime there is nudity take a shot.... blah blah

2) Costume contest- Scariest, funniest, blah blah blah

The winner of said contest has to do something special... Probably down a beer or take a shot or something.

This is all i can think of at the moment but thats what I need from you guys.

Suggestions....

Also, does anyone have any soundtracks from scary movies?

I would gladly pay for a copy and shipping. I want to throw together a horror mix.
Evildsm Friday 10/17/2008 at 04:44 PM | 20906
You need to decorate that place from head to toe . ..

an inexpenve way is to purchase the pull apart cob-webbing you can get at your local (seasonal) Halloween store.
DaShape Friday 10/17/2008 at 05:00 PM | 20907
Well the first step is to book a small jet to fly my up for the night. 7 hour limo ride just isnt going to cut it...
CartyParty Friday 10/17/2008 at 05:08 PM | 20908
Well the first step is to book a small jet to fly my up for the night. 7 hour limo ride just isnt going to cut it...



7 hour?

Where are you guys located?

Vegas?

Thats 5 hours from us.

I live in San Marcos.
Evildsm Friday 10/17/2008 at 05:58 PM | 20911
Well Mike I say many horror movies on constant play! Lots of great beer for the kiddies. Candy is always good when your drunk. cobb webs and things like that like everyone else said. Oh and feel free to splatter the walls with fake blood to really set the place off!.....j/k.
quietonthesetstudios Friday 10/17/2008 at 06:20 PM | 20912
Hi dude! As a registered barman, the only things I always remember

are the drinks... Lot of Vodka, and beer, and Martini, and "The Green Fairy", etc... I thought that's a nice costume party if everybody went in costumes, 'cos always has a stupid that change the shoes and said it's a drunk costume... The idea of the fake blood is terrific! Very good to scare the chicks. Put some Rob Zombie songs, maybe Marylin Manson too. It's good to complete the scenario. Buy some fake eyes and ears, things like these, and (clean it first) put on the drinks; I always do this on carnaval... And about the jet, if you really are thinking do this, please come to Bral and get me! I love parties, but never were on a Halloween ones!

And have a great party!
LÜCKMANN Friday 10/17/2008 at 06:34 PM | 20913
Thanks for the suggestions guys!! Keep them coming!

Does anyone have any cd's that you can burn and send to me?? I'll pay for it.
Evildsm Friday 10/17/2008 at 07:28 PM | 20914
Mike this sounds like fun! To hell with the fake blood splatter on the walls that Scott said, use real blood!


Horror Domain - Cursed Evil Overlord Friday 10/17/2008 at 07:54 PM | 20917
Its going to be fun.

There is a rumor that we might sacrifice a goat or a virgin or something.


Evildsm Friday 10/17/2008 at 08:29 PM | 20918
Pics of our decorated place....
The party was this past friday and I have to say it was the best party at our place yet.
Great people, great costumes and good times.
I wish you all could have joined in on the festivities.
Scott- Thanks for bringing lindsay, and ian an joining us for these good times.
Front door-
First thing you see when you walk in the front door-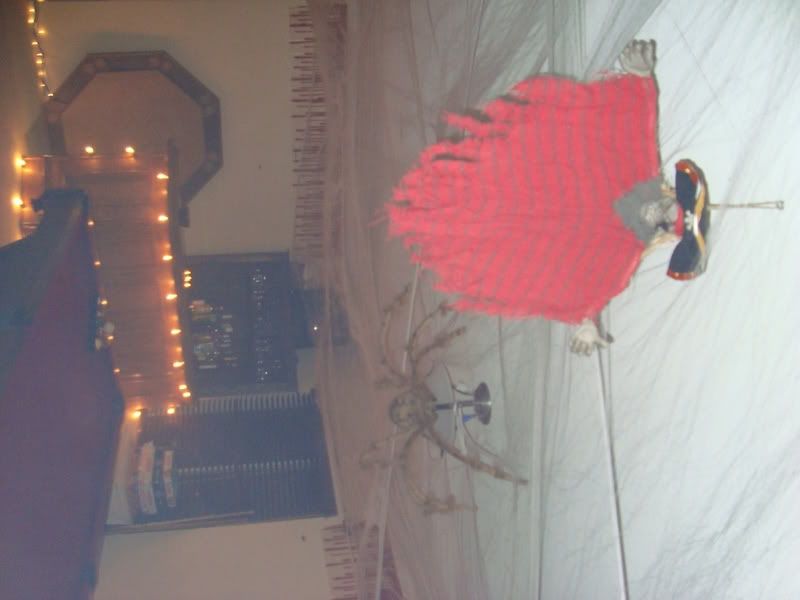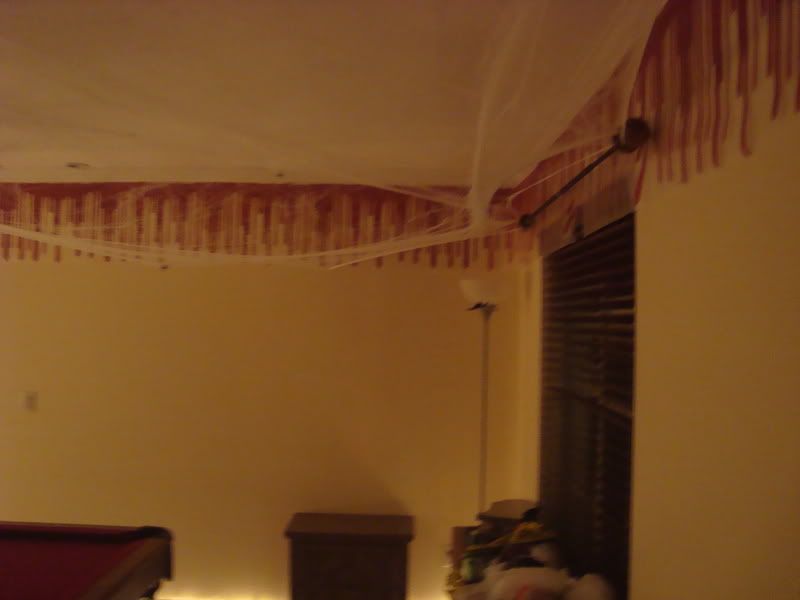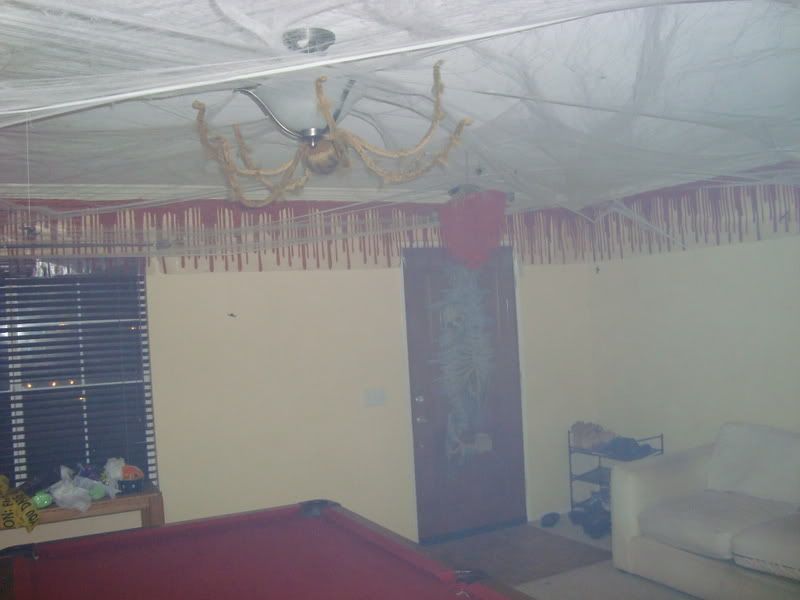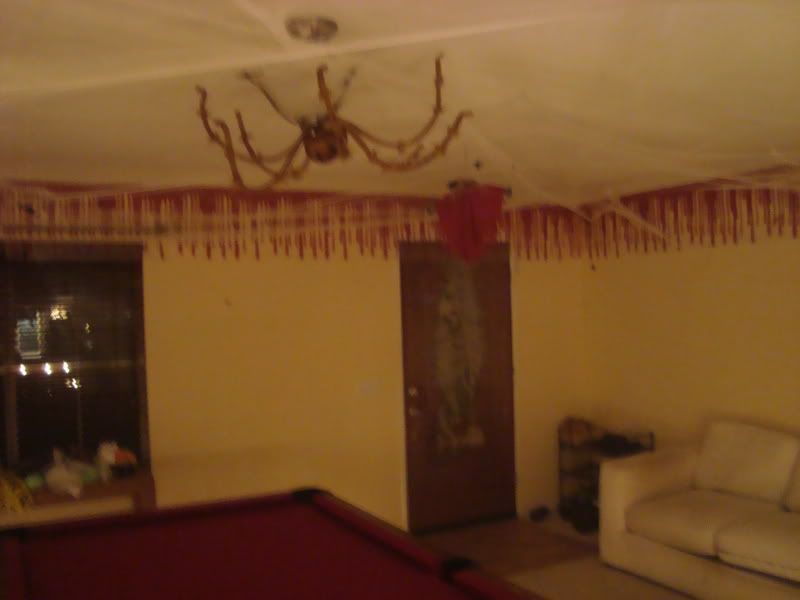 Evildsm Tuesday 10/28/2008 at 10:22 PM | 21832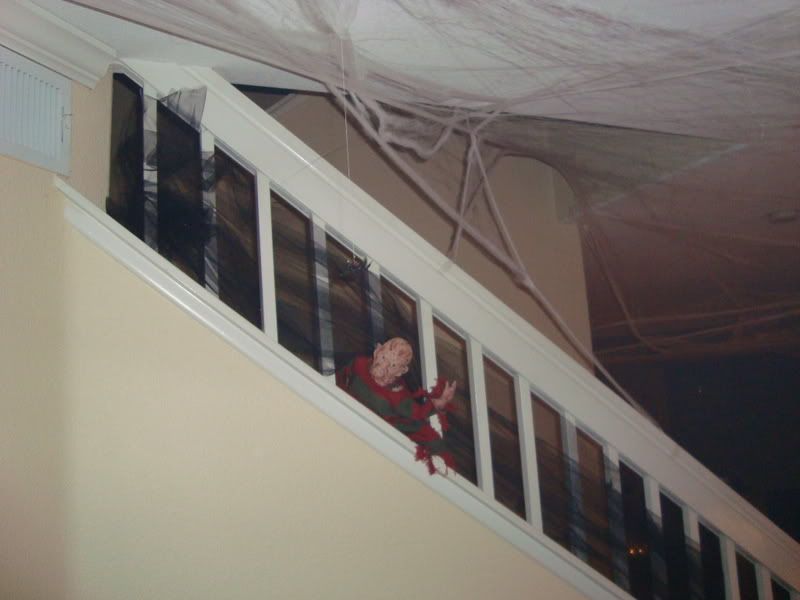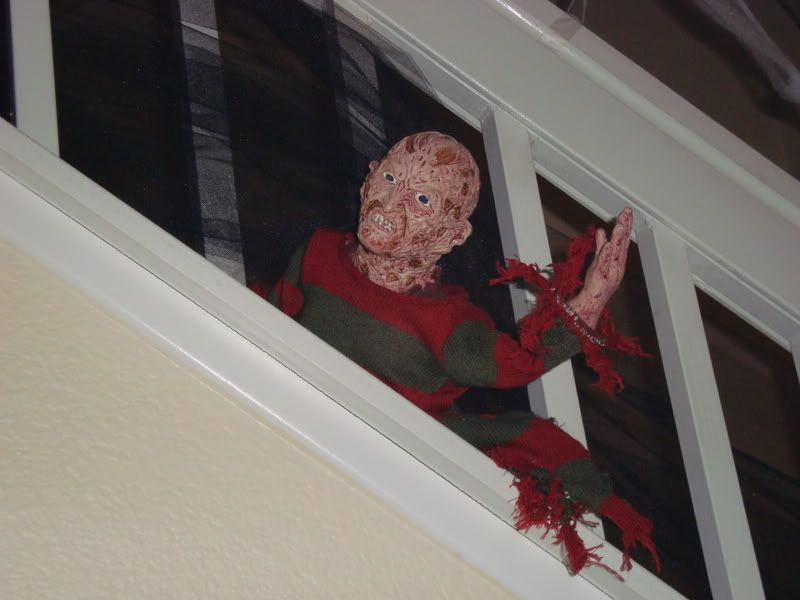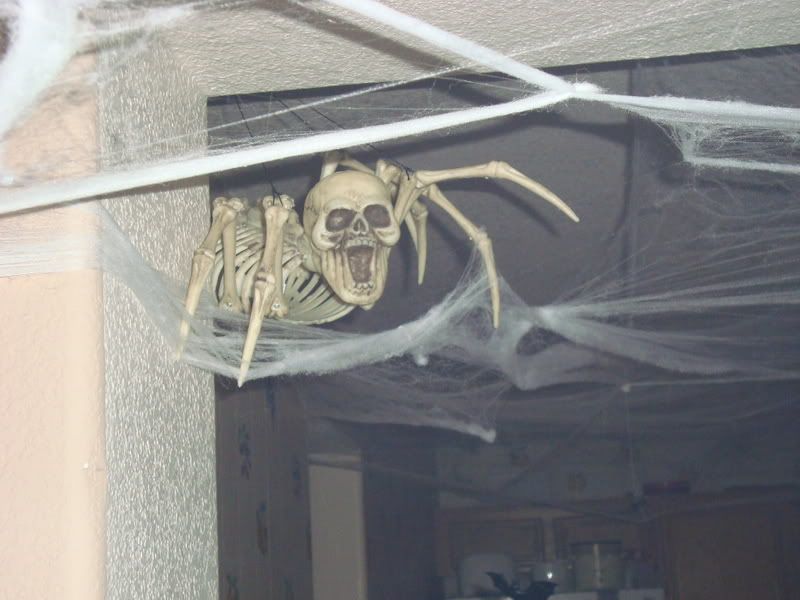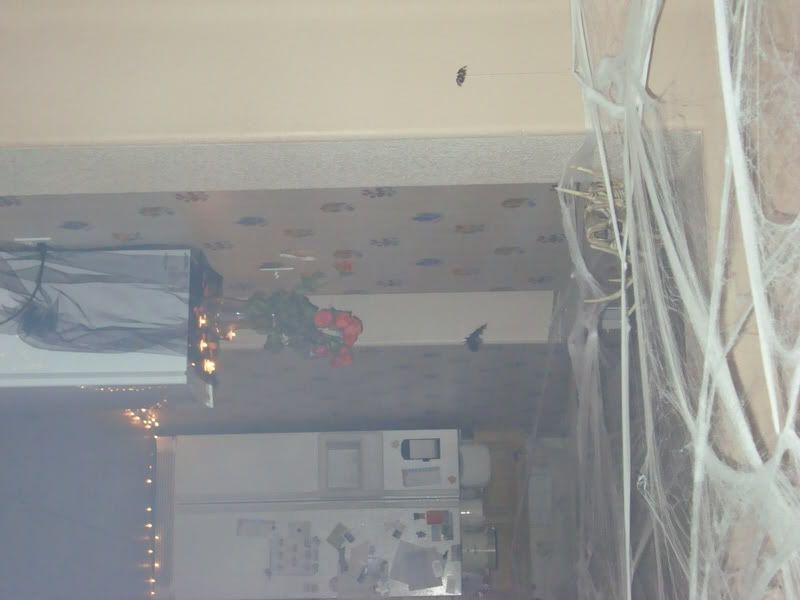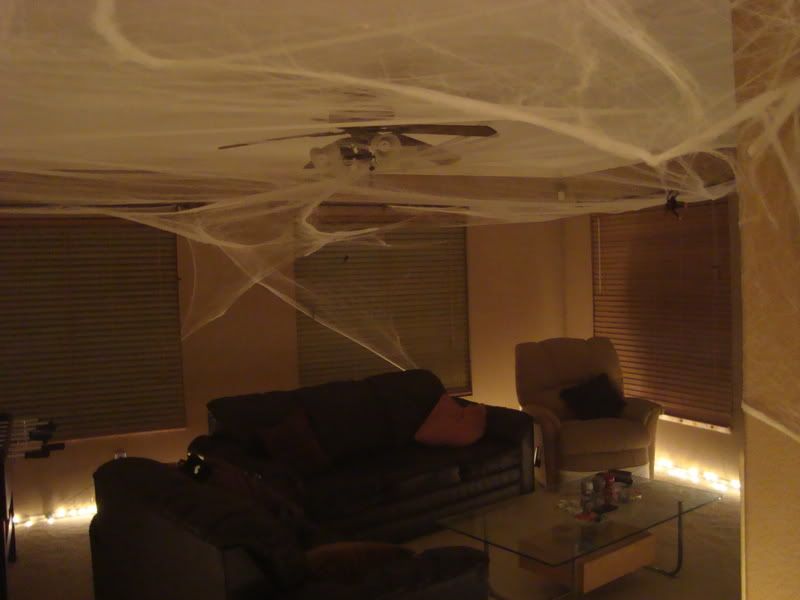 Evildsm Tuesday 10/28/2008 at 10:24 PM | 21833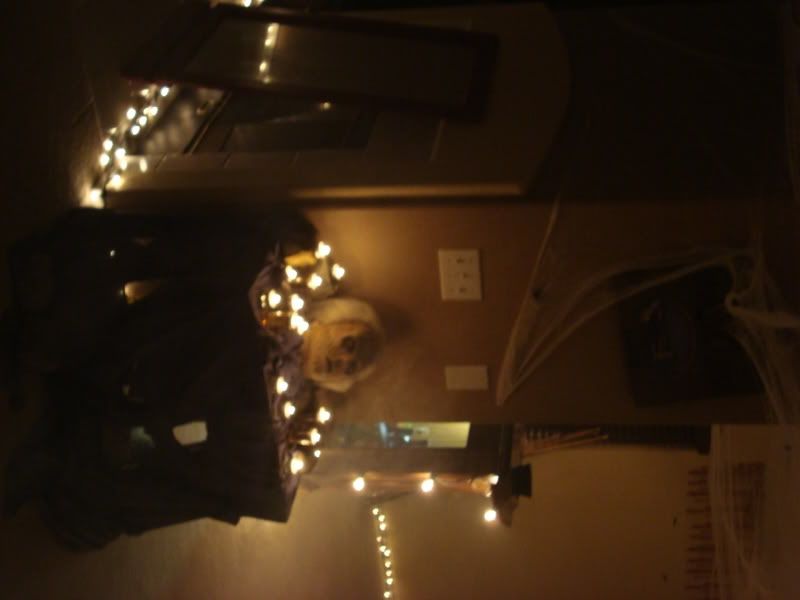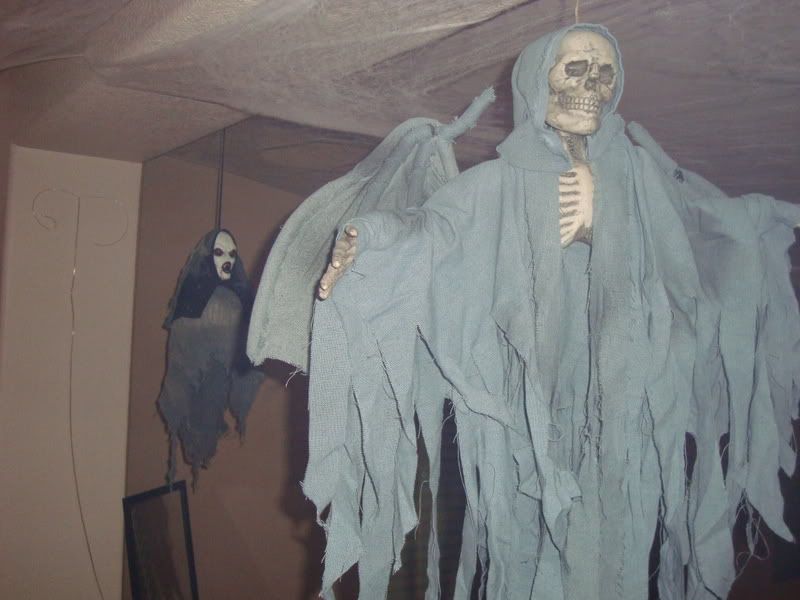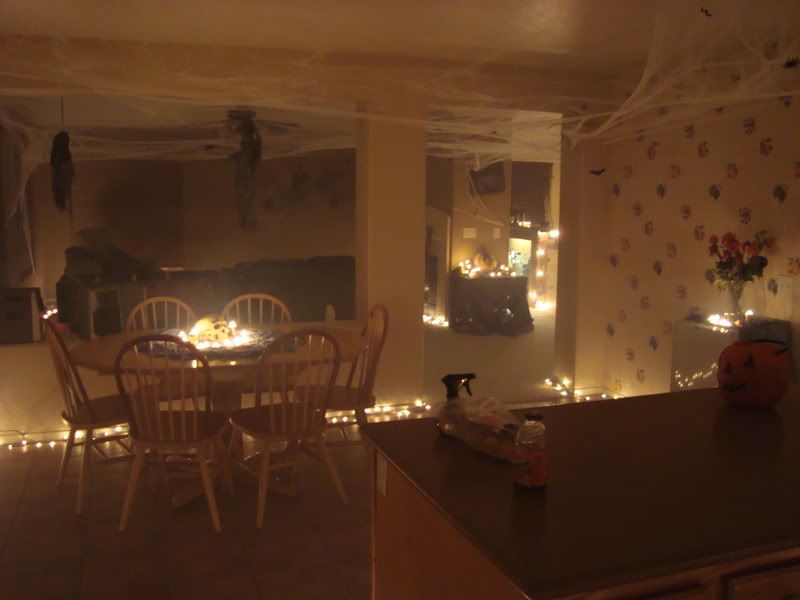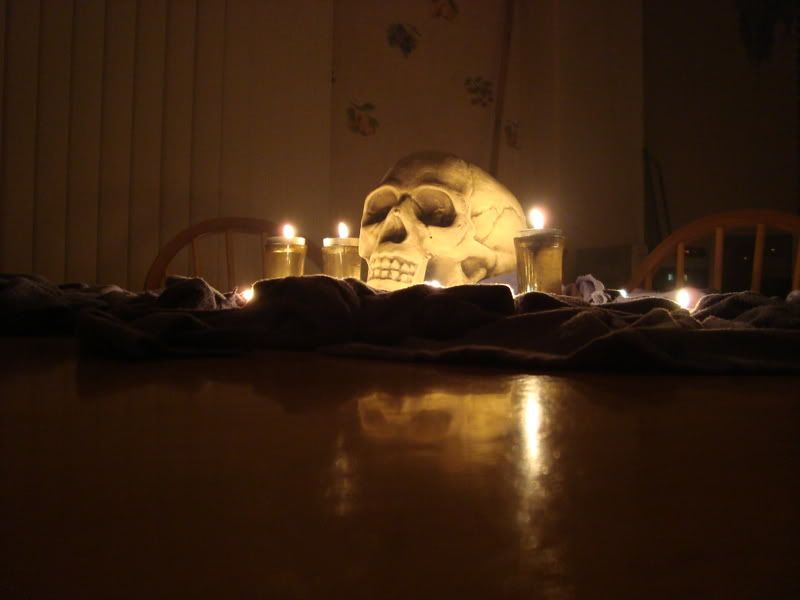 Evildsm Tuesday 10/28/2008 at 10:27 PM | 21834
Evildsm Tuesday 10/28/2008 at 10:28 PM | 21835