The Skeleton Crew Horror Radio Show wants to hear from you. Comments, suggestions, future shows you'd like to hear.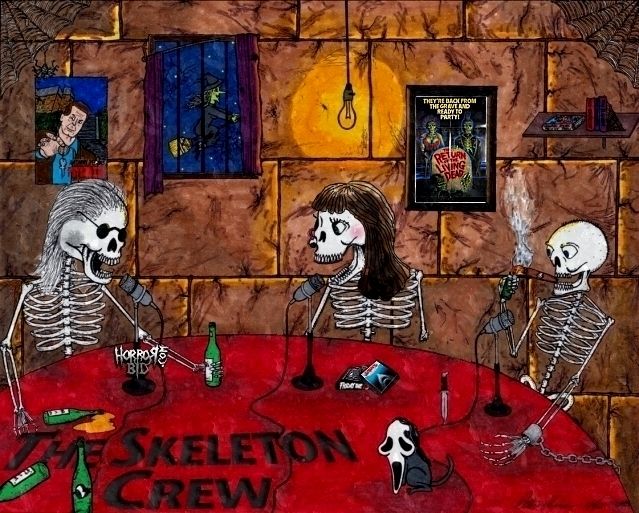 A lot of people have been asking for retrospectives on certain horror franchises. So far we have done the Psycho franchise (Sept 2010) not currently on our channel. Friday the 13th franchise (April 2012). Sleepaway Camp franchise (June 2012). What retrospective would you like to hear next? Texas Chaninsaw Massacre Coming Jan 2013!
Email us
Alex@theskeletoncrewshow.com
Call our voicemail and leave a message 908-854-4500 it may be played on future shows.
Join us on FaceBook CLICK FaceBook LINK
Join our Facebook Group https://www.facebook.com/groups/theskeletoncrewshow
Subscribe to our iTunes: CLICK iTunes LINK
Subscribe to our YouTube Channel: http://www.youtube.com/theskeletoncrewshows