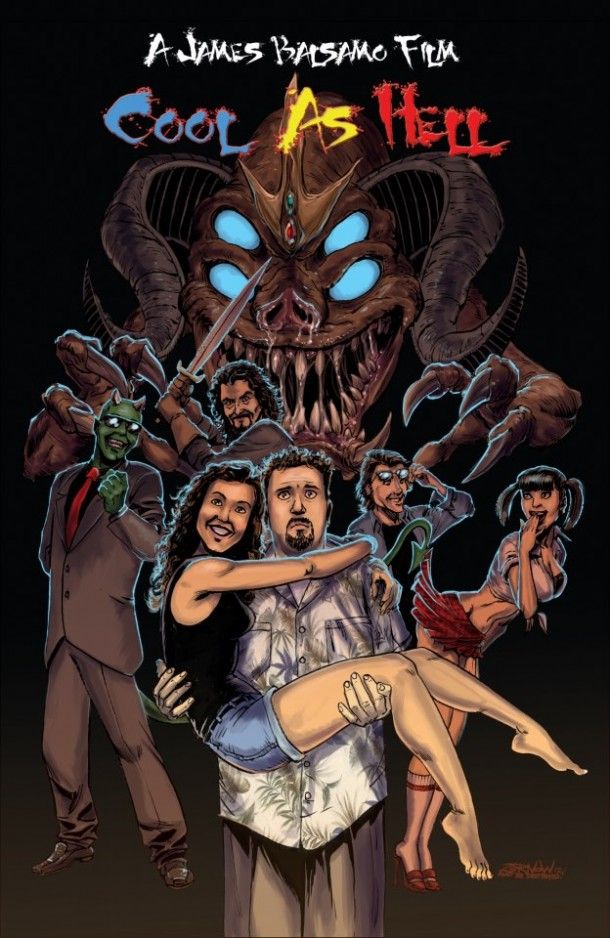 Article from-www.horror-movies.ca
Its a bummer, right? You think your luck has changed, suddenly you're about to get laid, but out of the blue the zombie apocalypse arrives and well, it looks like any sexy time will have to be put on hold. Damn, its just tough being as awesome as we are.
Below we have scored the official NSFW trailer for James Balsamo's Cool As Hell, head on down below and see if this zombie flick is something you'll be checking out?
If this one does interest you, you can find this one on DVD this February 19th.
Synops: "Rich wasn't always a samurai sword wielding zombie slayer! He was your average comic book store employee, until he met a demon named Az. When Az came from Hell, he left the portal open and a soul hungry beast escaped. Rich and his roommate Benny used to have girl troubles, but that's the least of their worries now. They have to stop the creature and the living dead that have crawled out of Hell. Who would have thought Rich would have to save the world just to get laid?"
http://youtu.be/cJ0fo8tM7rQ
Source -
http://www.horror-movies.ca