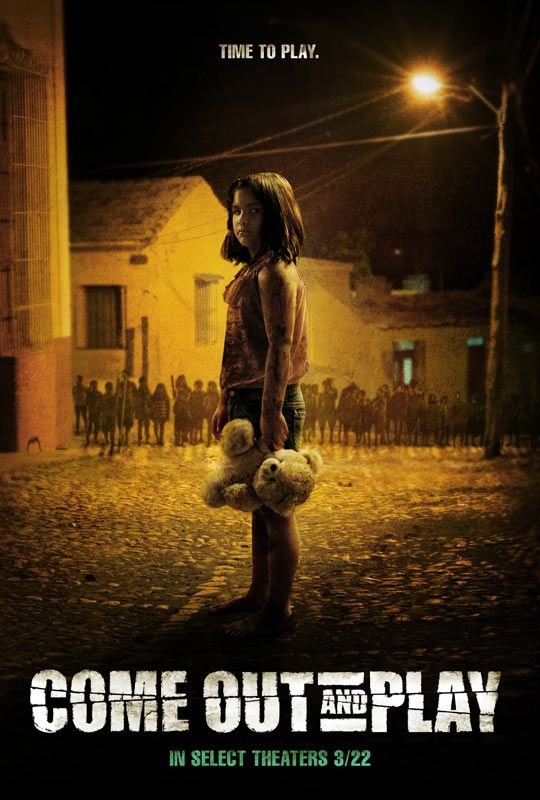 "Come out and Play "swings into theaters March 22. It is a remake of Narciso Ibáñez Serrador's 1976 Spanish horror Who Can Kill a Child?. Could this be the next Children of the Corn that the world is needing without even realizing? This production looks to be well thought out. Let's learn a little more about this film.
From Cinedign, and now on VOD, "A happy young couple expecting their first child travel to Mexico for a romantic getaway. As they dock on a sun-kissed beach where children are playing and giggling, everything seems perfect—yet as they wander the strangely empty streets, an atmosphere of unease sets in: an abandoned hotel, a distress gnal echoing from a radio, and a sense of being watched. Children's laughter drifts through the streets, with no adults in ght. When the couple witnesses the violent death of an old man, their day in paradise becomes a struggle for survival."
http://youtu.be/6GG32b56xjg
Any first reactions or thoughts Bidites? Thumbs up or thumbs down on this one?
Source- BloodyDisgusting.com
Source- Youtube