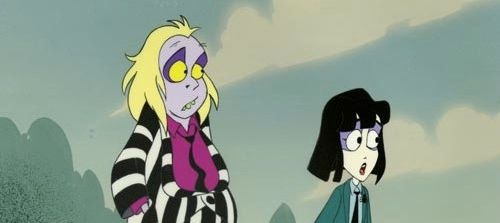 If you are a big time Beetlejuice fan, then you will certainly be excited about this news.
Last November, Shout! Factory acquired DVD rights to all of the 94 episodes of
Beetlejuice the animated series. It is now announced that the series will be sold as a complete 12-DVD collection only on Amazon.com in May. Continue reading for additional release details and a look at the official cover art:
"It's Showtime! On May 28th, 2013, this Saturday morning cult favorite will make its long-awaited debut on DVD with the release of Beetlejuice: The Complete Series from Shout! Factory. Featuring all 94 episodes in a 12 DVD box set, this collection is only available from Amazon.com
Know for its witty dialogue, tongue-in cheek humor and satire-filled plots, this quirky series was based on the highly popular 1988 Tim Burton film of the same name. Beetlejuice: The Complete Series features the escapades of Lydia Deetz, a teenage goth girl with a love of all things macabre, and her best friend Beetlejuice, an undead, bug-eating prankster from the Netherworld. The only way Beetlejuice can vit the Outerworld (also know as the town of Peaceful Pines) is when his name is repeated three times, but unfortunately for him that is the same way to send him back!
Winner of 1990 Daytime Emmy© for Outstanding Animated Program, Beetlejuice: The Series was created by Executive producers Tim Burton and David Geffen. Featuring theme muc by Danny Elfman and the vocal talent of Tabitha St. Germain (My Little Pony: Friendship is Magic) Stephen Ouimette (X-Men: The Animated Series) and Alyson Court (Redent Evil), Beetlejuice aired from 1989 to 1991 on ABC and 1991 to 1992 on Fox."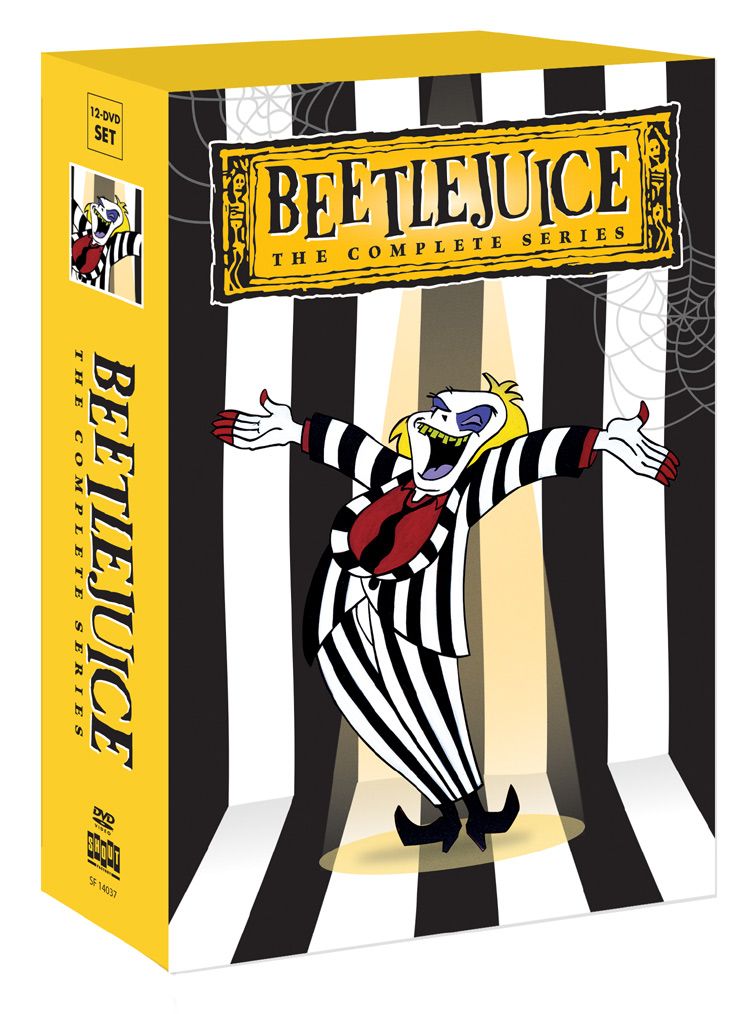 The set is already available for pre-order on Amazon.com at the link below:
Amazon-Buy-BeetleJuice-Complete Series
Source- DailyDead.com