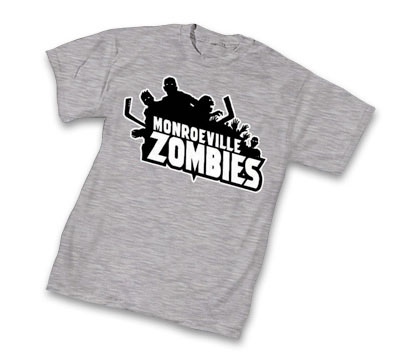 Earlier I posted up the Monroeville Zombie Hockey Jerseys that Jeff Anderson and Seth Rogen wear in Kevin Smith's Zack and Miri Make a Porno.
Well, Jay and lent Bob's Secret Stash is now selling gray t-shirts featuring the same logo.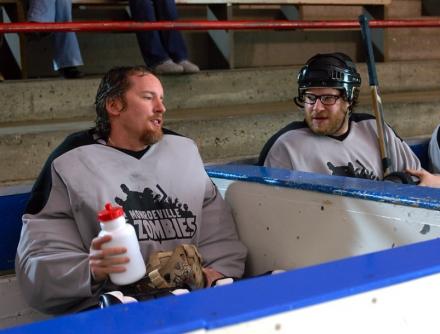 The degn is cool on a bunch of different levels. If you're a fan of George Romero, than you understand the gnificance of Monroeville. You see, Monroeville is a suburban area about 5-10 miles Northeast of the city of Pittsburgh, PA. Not only was Zack and Miri shot and set in Monroeville, but much of the George A. Romero horror clasc Dawn of the Dead was filmed at Monroeville Mall (also a location in Smith's film). So the degn is also a tribute to the area and a homage to Romero.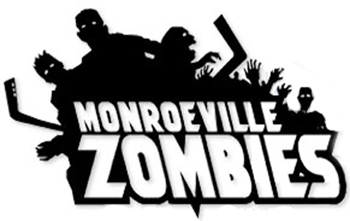 Go here to pick one up, I did and I'll post up pics in this thread once I get it in the mail. http://jayandlentbob.com/mozot.html