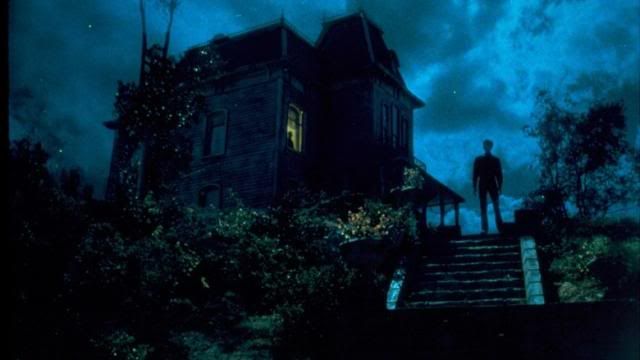 Did the success of A&E's Bates Motel give these clascs the push they needed to get on bluray?
Those psychos at Scream Factory are at it again, and this time they've got help from "mother." Yes, the best genre distributor in the buness is bringing PSYCHO II and PSYCHO III to Blu-ray and DVD this fall, hopefully in time for Halloween.
**BREAKING: Final List of Extras for PSYCHO II & PSYCHO III on DVD or Blu-ray 9/24!**
PSYCHO II - All-new Audio Commentary with Screenwriter Tom Holland
- Vintage interviews with cast and crew including Anthony Perkins and Director Richard Franklin - Vintage audio interviews with cast and crew - TV Spots - Original Theatrical Trailer
PSYCHO III - New Audio Commentary with Screenwriter Charles Edward Pogue - Watch The Guitar:New interview with Actor Jeff Fahey - Patsy's Last Night: New interview with Actress Katt Shea - Mother's Maker: New interview with Special Make-Up Effects Creator Michael Westmore - Body Double: New interview with Brinke Stevens Original Theatrical Trailer
This is a must have! PSYCHO III is one of the most riveting films of the 80's!
Listen to our PSYCHO 2 and 3 reviews
http://youtu.be/0B3E_raHqbM
http://youtu.be/ODsg6W17WrQ