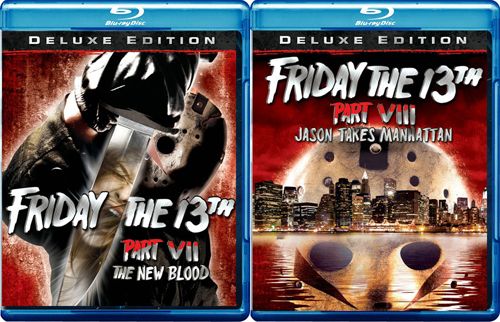 When we helped break the news that Warner Brothers had acquired the home video rights to the Paramount catalog of Friday the 13th films fans were understandably excited about the prospect of not only getting the remaining Friday the 13th films from Paramount on Blu-Ray, but having the opportunity of owning all of the films of the franchise in one box set. Even though we were able to confirm the WB had the rights to the movie, there was never an official admison from the company that they indeed had the rights to the films. Well, now it looks as though we have that and also a posble timeframe when we can expect some news on the release of the Blu-Rays.
Recently on the Facebook Page for WBShop.com, a fan asked about the misng Blu-Rays and an admin for the page responded with the following:
"there should be news later in the year regarding this"
To our knowledge this is the first time any official webte or social media outlet affiliated with Warner Brothers has confirmed they have the rights to the Friday the 13th films on home video and also have plans for releang them on Blu-Ray. It's a small piece of news, but now fans can look forward to later in the year to find out more about he highly anticipated Blu-Rays for the films!
Thanks to Patrick Work for the tip on this news
Source:
http://www.fridaythe13thfranchise.com/2 ... -news.html