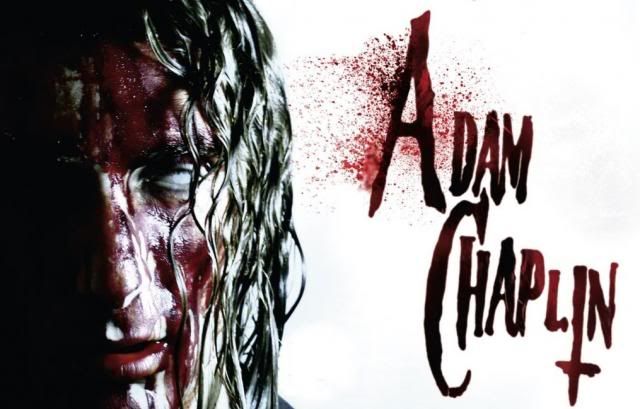 Tech Specs: 2011 – Italy – RT:
76 min. 1.78 Anamorphic Widescreen,
Italian with English subtitles 2.0 stereo, Optional English Subtitles option DVD (1-Disc) SRP: $19.99Special features: BLOODY DVD EXTRAS include: "H.A.B.S (Hyper-realistic Anime Blood mulation)" featurette "Mechanisms of Gore," "From Idea to Screen," "Building Up Adam" Scene Autopsy and trailer
http://youtu.be/Z3-4KvOCpd0
Set in the fictional country of Heaven Valley, Adam is investigating his wife s suspicious death and discovers the involvement of the local mafia boss, Denny Richards. Unable to trust the police, who are controlled by Denny, a vengeful Adam summons up a demon, who offers him superhuman strength and dark powers. The demon will guide Adam to his wife s murderer only if he follows all the demon s wishes. The war has been unleashed against the police and it will be the bloodiest, goriest battle for anyone who tries to stop ADAM CHAPLIN: VIOLENT AVENGER!
Preorder it on Amazon today!
http://www.amazon.com/Adam-Chaplin-Eman ... am+chaplin
Source:
http://www.horrorphilia.com/2013/06/08/ ... h-america/