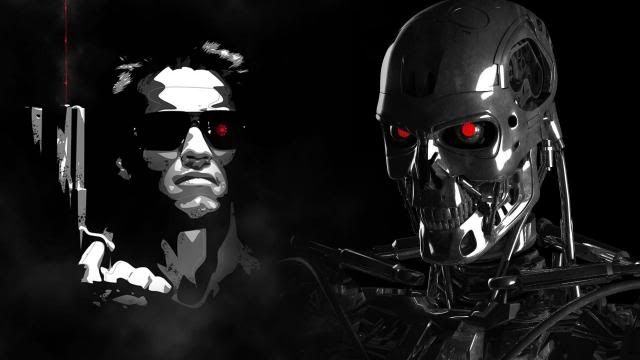 Terminator 5 may be on the way sooner than expected. Reporting from Arnold Schwarzenegger's 21st Century Financial Education Summit in Perth, Australia, TheArnoldFans.com brings an update to the state of the project which seems to mesh with yesterday's news of the franchise moving to Paramount Pictures.
"'Terminator 5' starts filming early 2014," they quote the star as having announced during his presentation.
As reported earlier this year, Patrick Luser and Laeta Kalogridis are teaming up to script the next installment. Luser directed Drive Angry and My Bloody Valentine 3D while Kalogridis penned Shutter Island and did some script work on James Cameron's Avatar.
Although specific quotes are not available, the te goes on to say that Schwarzenegger named January or February of 2014 for a potential start date and that he's set to receive the final screenplay for Terminator 5 (as well as his comedy sequel Triplets) in the next few weeks. Check back for updates on both projects as soon as they become available.