Excluvely for HorrorBid, I caught up with Entity star Branko Tomovic.
Entity recently won at the London Independent Film Festival for 'Best Horror' and 'Best Independent Film' and Branko has just been honoured by the British Filmmakers Association as Best International Actor for his role as the mysterious and eccentric Yuri.
It's the first genre film for this exciting European actor but he already has two more in the pipeline!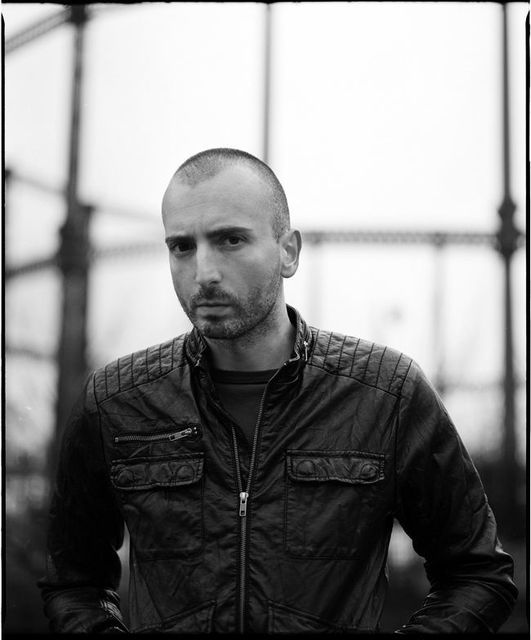 Were you a fan of supernatural horror before getting involved with Entity?
Absolutely, I am a huge genre fan. My ster made me watch 'Poltergeist' when I was about 10 and it stayed with me ever nce. Zelda Rubinstein's voice has been resonating in my head ever nce! I am not easy to scare so I like that kick that you get from a good horror film, anything that can raise my low blood pressure! And I especially love ghost stories - 'The Others' and "The Orphanage' are one of my favourites.
How would you describe your character Yuri? He does pretty bad stuff and yet I felt sympathetic for him
Yuri Levkov is the local Rusan who tries to help the British TV crew and psychic Ruth to uncover the secret of that remote berian location, where 34 bodies were discovered in shallow graves. But he has a very dark secret himself. Without giving too much away, he is very ambiguous and on his own mison, there are many layers to him and only slowly we see his true face. I never wanted him to be this one-dimenonal or stereotypical Eastern European villain. Yuri is probably a very sad and desperate character, twisted and tormented. People will of course find him suspicious from the beginning, just because he is the only foreigner. But he never shows his real face until he really has to and his motives are absolutely understandable. Unfortunately though, his loss is so great for him and being in this place is overwhelming and unbearable, so that he is almost being pushed to the edge of madness. I absolutely enjoyed playing this character.
We have seen a milar premise with documentary crews in haunted locations a lot in recent horror cinema, what do you think makes Entity special or different?
Entity has a very claustrophobic feel to it. I think this weird location the characters find themselves in, which is almost like an additional character, combined with the Entity and Yuri's own mison makes it really uncomfortable and tense as there seems to be no escape. It feels like slowly being suffocated. I think especially the emotional depth you find in Entity separates it from other generic body count slashers.
The locations look really haunted and creepy! What where the difficulties of shooting the film almost completely in such dark rooms?
Tripping over cables, running into walls, stepping on rodents, not seeing the director - so many fun things! The darkness is all authentic, we never used 'day for night' shots. I think it helped a lot to be in that place with these conditions, it makes it look real in the film later.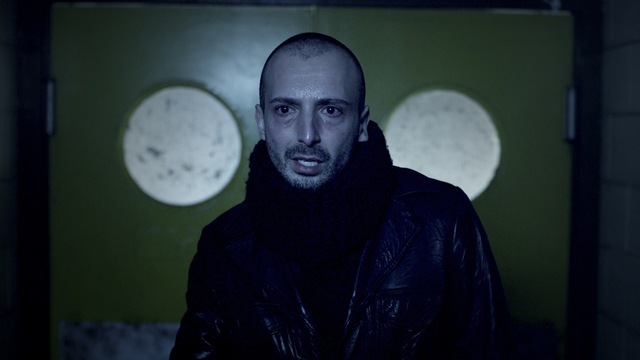 What is your favourite scene of the movie?
I'd say all the encounters with the Entity. Especially that scene in the cell where Ruth makes the first contact with the Entity and Yuri translates, that is one of my favourites. And you can see on our breath how cold it was to shoot in there!
I saw on your filmography that you have two more horror films coming up. What can you tell us about The Case of Mary Ford and Murkwood?
The Case of Mary Ford is a historic horror film, set in 1910 in Greece and New York and tells the story of the Greek legend of the Vrykolakas, a vampire from the sea. The story is about Maria, a young Greek girl from a fishing village on the Black Sea. The village match maker betroths her to a young fisherman Adonis, who is in partnership with the true object of Maria's affection, Giorgos. One stormy night Giorgos and Adonis's boat capzes and Adonis is lost at sea. With no source of income Giorgos sets off for America proming Maria he will return for her. She does not believe him. Instead, Adonis comes back from the dead - as a Vrykolakas. The creature claims he is not Adonis but a stranger... I play this creature. I think the film is very eery and different, and we are just about to start the film festival circuit.  And Murkwood is another horror thriller currently in pre-production which is about three criminals who kidnap the son of a prominent British politician from a Swiss boarding school. They hide out in the Alps while they wait for the ransom money but end up trapped in a dark wood – held hostage by unseen forces.
Entity is out on DVD now in the US and the UK, and also available on VOD.
Source: http://www.imdb.com/name/nm1036127