As someone who is a Freddy vs Jason fan, I am deeply saddened by the news and images below. Just when we thought things were going wrong in the Nightmare on Elm Street Doc (Never Sleep Again) (image below) things seem to have gotten worse for Monica Keena.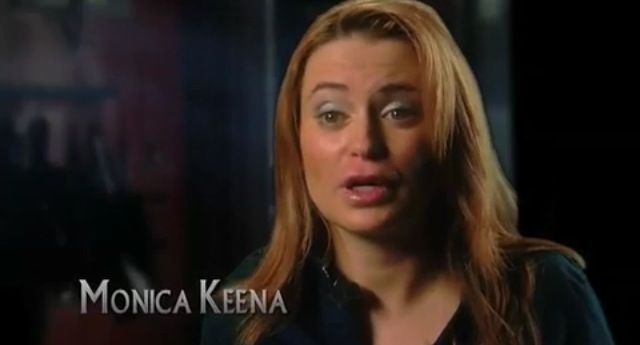 Never Sleep Again NOES Doc
Monica was in a very unhealthy relationship with T2's Edward Furlong. US Weekly has the story...
MONICA KEENA TODAY AT 34! on the right yes... that is her.
US Weekly: Yikes. With a restraining order barring troubled Terminator 2 star Edward Furlong from seeing his ex girlfriend, former Dawson's Creek star Monica Keena, the two were spotted dining together at El Torito's Mexican restaurant in Sherman Oaks, Calif.
When Furlong, 35, spotted the photographer watching them, he reportedly ran away. A few minutes later, an unrecognizable and disheveled Keena, 34, wearing ripped jeans and a loose shirt, was seen picking him up around the corner. Their reunion will likely breach his probation, as Keena has a restraining order again him stemming from their past troubles.
The Brooklyn native actress played Abby Morgan on Dawson's Creek from March 1998 to May 1999 (her character drowned after Michelle William's character, Jen Lindley, couldn't save her when Abby fell into the water drunk.) She's also had various roles in Undeclared, Entourage, and Grey's Anatomy, among others.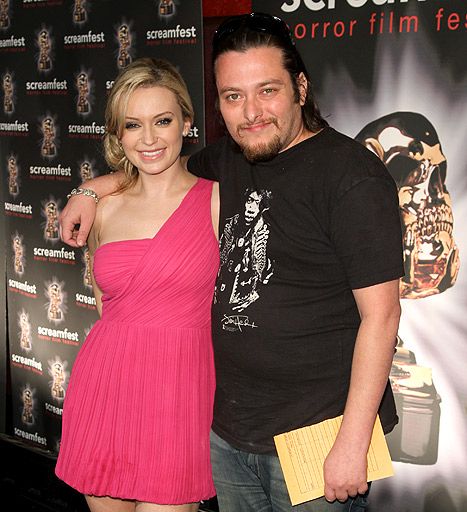 In May, Furlong, who starred in Terminator 2: Judgment Day, was arrested after he violated Keena's restraining order and became verbally abuve to her. (In January 2013, he was also met with a domestic violence battery charge, via TMZ. It was reportedly his third domestic violence charge in the span of three months). On July 1, the former child actor looked unrecognizable in court, where he plead no contest on the domestic violence charges stemming from the May charges. According to TMZ, he managed to evade jail time altogether and received 61 days' worth of jail time credit. He will have to spend 90 days in a drug treatment program and a full year in domestic violence counseling. He also will be on probation for an additional five years.
He shares a 6-year-old son, Ethan, with ex-wife, actress Rachael Bella, who he is legally not allowed to be alone with nce Bella alleged in November 2012 that their son tested potive for cocaine after spending time with Furlong. Kenna, who reportedly asked to be written out of Dawson's Creek back in 1999, citing boredom, has a few movie projects lined up for 2014: The Ghost and the Whale, Manson Girls, and the TV movie, Star Trek: Renegades.
Read more:
http://www.usmagazine.com/celebrity-new ... z2b84eAYY9
Follow us: @usweekly on Twitter | usweekly on Facebook
Our thoughts and prayers go out to Monica and Edward. Hopefully things will turn around for them in a big hurry