The British Horror Film Festival just announced their fantastic line-up for this year's brilliant genre festival! Features include the UK chiller "Entity" starring Dervla Kirwan, Charlotte Riley and Branko Tomovic directed by Steve Stone, Canadian thriller "Fortune Cookie Prophecies" starring Emily Alatalo directed by Henry Li and "In the House of Flies" from director Gabriel Carrer. The British Horror Film Festival is in its fourth year and will take place Friday 18th and Saturday 19th October 2013 at the glitzy Empire Cinema, Leicester Square in London.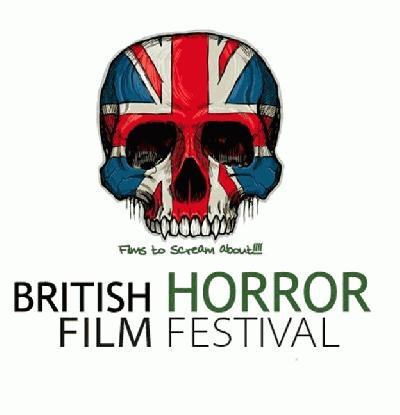 Here is the full Official Selection:
FORTUNE COOKIE PROPHECIES, dir. Henry Li
SPIRA, dir. John James Smith
TUMBLING AFTER, dir. Nicholas Humphries
LEFT HAND BILLY IN THE SECOND SOLUTION, dir. Gabriele Zuccarini
82, dir. Calum Macdiarmid
HONEY MOON SUITE, dir. Zao Wang
THE MEETING, dir. Karen Lam
MOMENT OF CLARITY, dir. James Fisher
IN THE HOUSE OF THE FLIES, dir. Gabriel Carrer
BELLY OF THE WOLF, dir. Mark Fisher
DIA DE LOS MUERTOS, dir. Gigi Saul Guerrero
VENGEANCE RHYTHM, dir. Christopher Ullens
SLEEP NOW IN THE FIRE, dir. Sean Pollaro & Elliot Pollaro
HAPPY BIRTHDAY MR. ZOMBIE, dir. David Leclercq
LONELY HEARTS, dir. Leon Chambers
DECAPODA SHOCK, dir. Javier Chillon
LOT254, dir. Toby Meakins
ENTITY, dir. Steve Stone
The Festival will be followed by the Award ceremony and After Party on Saturday evening. This year, the festival awards are sponsored by Haunted: After Dark Digital Magazine. Working in collaboration to decide what awards we should present has been a great experience. This year the awards wil be hosted by TV presenter and Horror Host Bunny Galore.
http://www3.picturepush.com/photo/a/13707506/640/13707506.jpg" class="photoborder" />
For movie times and location please vit:
Source: http://www.thefilmfestivalguild.com/#!bhff2013/cpyl
Dont Forget! Spread The Word! Horrorbid.com soon Xenomorphs into HorrorDomain.com