Picked this up at the Maskapalooza con for Yukon Lee last August. It was sculpted by Henry Alvarez and made by Distortions in the 90's. THIS SUCKER IS LIFE ZE...and is just about 20 years old. It was in Horrible shape, cracked latex, bad paintjob...just horrible..of course I forgot to take any before pics....Lee MAY have a pic from the con of it before. I spent just about a full month stripping the paint off this sucker, refoaming.....and repairing the bad spots on it... This is day 2 of the paint process...I think I spent an entire day just painting veins on him. Probably have about another week of painting to go....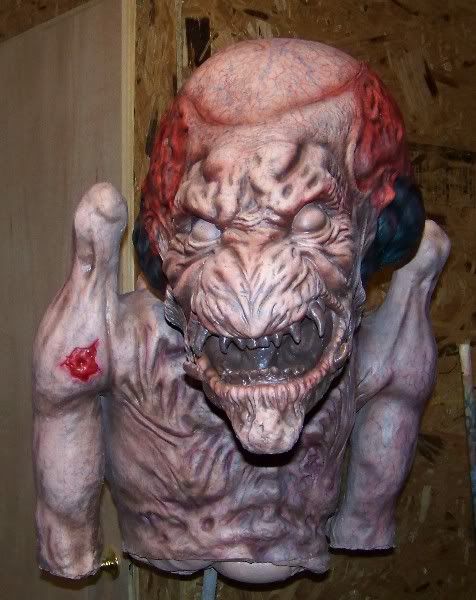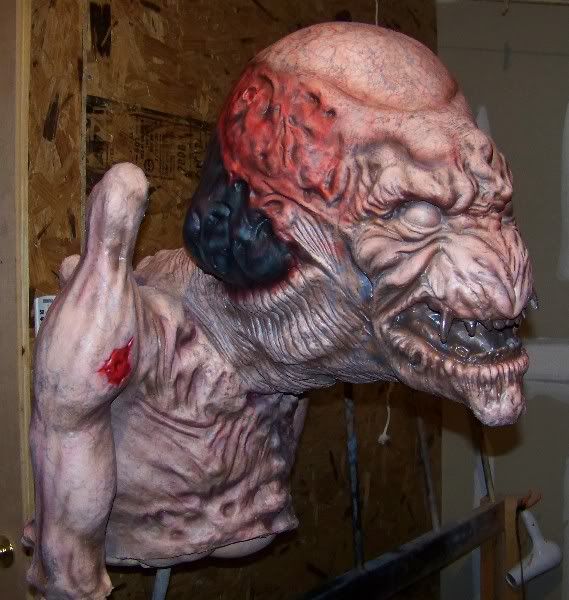 Oh hell yean man. The detail on the head is nuts
I want to see this one in person Awesome work so far Sam. And congrats on another fine addition Lee!