Bringing you the best in Horror Movie News, and all things Horror.
With the European Film Market coming to a close this year, one of the films that showed great promise at the festival was director Johnny Mitchell's thriller titled DARKER THAN NIGHT. Represented by Breakthrough Entertainment and produced by Riverbank Pictures, the film was written by Mitchell, Brandon Tataryn, and Brad Wetherly. Head on down below to have a look at the trailer.
DARKER THAN NIGHT stars Bea Santos, Atticus Mitchell, Erik Knudsen, Melinda Shankar, Paul Popowich, Carlyn Burchell, and Nykeem Provo.
Synopsis:

"Sloan Carter is a young girl who has recently been blinded. Her father leaves for the weekend and her two best friends, returning home from University, keep her company. A protege of her father's, passing through town, also spends the night. The peaceful weekend is interrupted by a shadowy threat and the safe country getaway turns into a fight for survival."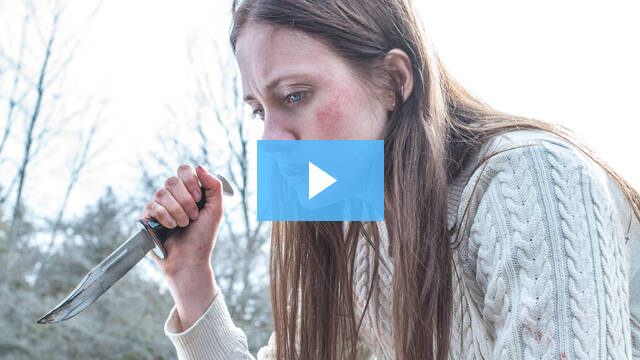 Look for DARKER THAN NIGHT to be picked up and released sometime this year.