This is a repaint of a LatexFX New Nightmare.
The original mask was a wearable copy complete with neck slit. Mark Goodson repaired the cut, painted new eyes, and added realistic paint.
The last picture is an unaltered mask (not mine) for comparison. Hope you enjoy this copy as much as I do.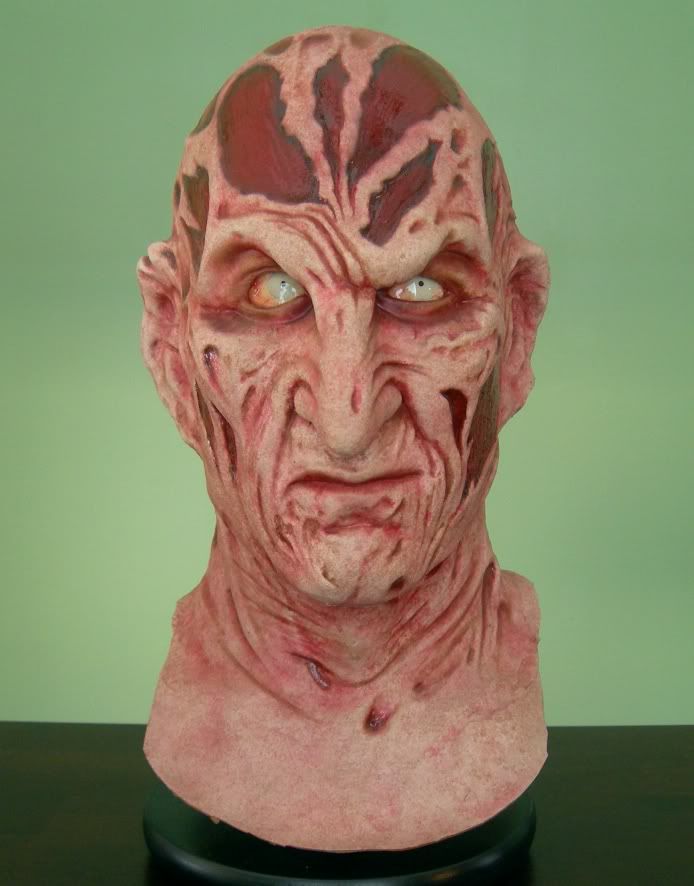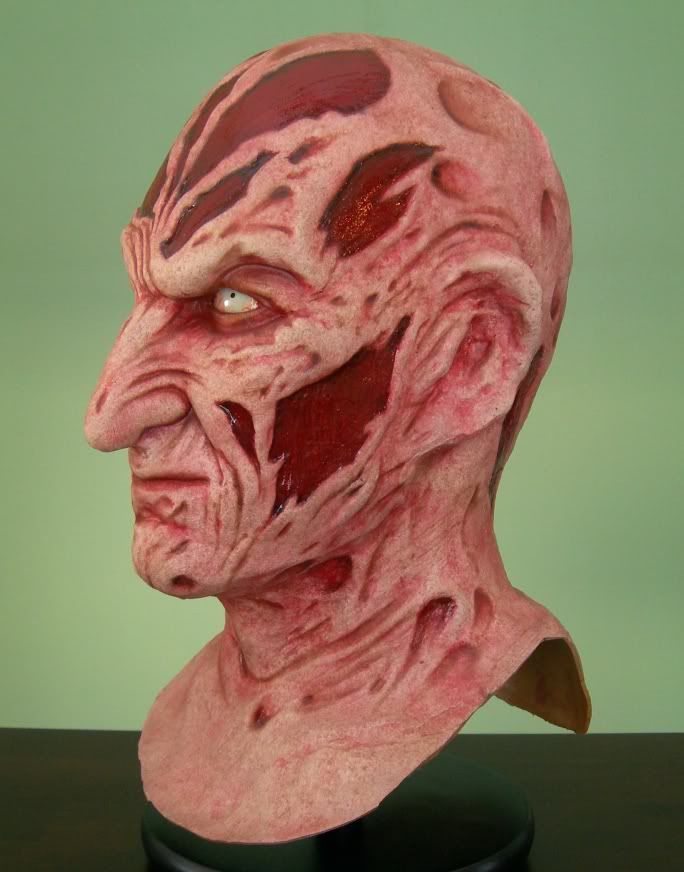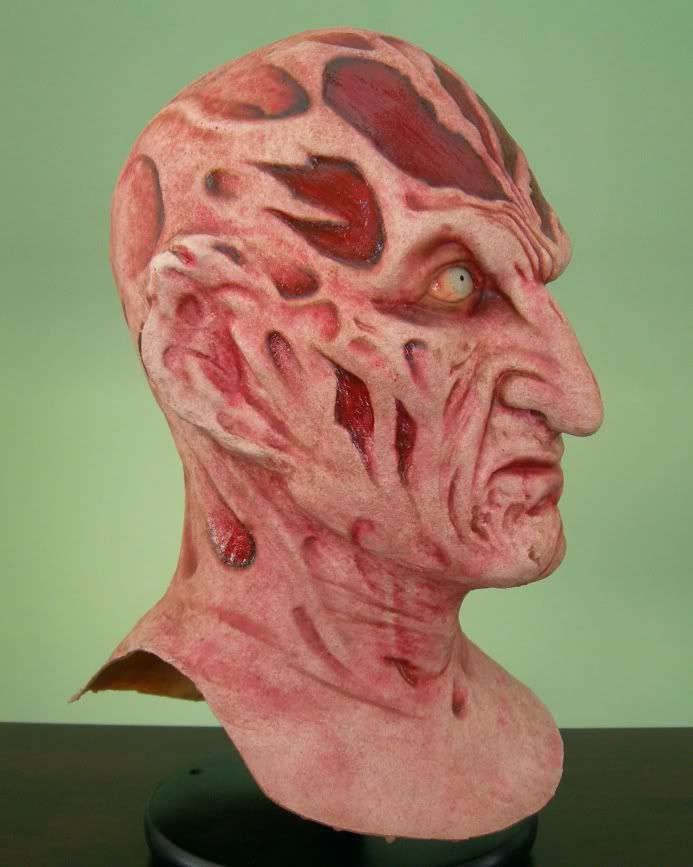 picture from the Horrorbid Freddy Mask Museum