With all these Myers masks heading for the HOF we need a Loomis
lblambert Tuesday 12/30/2008 at 12:42 AM | 29942
FOR GOD SAKES YESSSS!!! This is the best DAMN Reincarnation of Donald that I have EVER SEEN!!! I absolutely LOVE this peice! You see them around once in a blue moon, and ever time I see this bust, I want it more and more... Whats this peice go for anyway? If my memory serves me correctly I think I seen one sell for $800.00...

hmmm... Well thats one peice I'd love to get my gritty figures on and it is definatly getting my vote for the HOF!!! --Ryan


Harry Warden Tuesday 12/30/2008 at 01:10 AM | 29952
actually Ryan when your name is Lee Lambert and you use money to wipe your ass you can afford to have Mr. Pleasence's head cryogenically frozen and the claim it is a "mask".
Horror Domain - Cursed Evil Overlord Tuesday 12/30/2008 at 01:17 AM | 29962
condemned1 Tuesday 12/30/2008 at 02:31 AM | 30000
Oh HELL yeah... This Loomis is the best ever made IMO...
DarkArtist81 Tuesday 12/30/2008 at 04:07 AM | 30059
Swimming~In~Blood Thursday 1/01/2009 at 10:57 PM | 30453
Hi everyone
Here are some pics of my Dr Loomis bustComes with a lovely custom made wooden stand and screen accurate shirt, tie and trenchcoat. And because i seem to just love a good display piece i added a gun and lighter aswellThis display is more of a H2 display as i have the Warlock BT proto with syringe and scalpel next to him cos i could not find ngle shots
I suppose you can vote for an overall H2 display or just vote for the Doc himself but either way it's all goodThanks for looking everyone!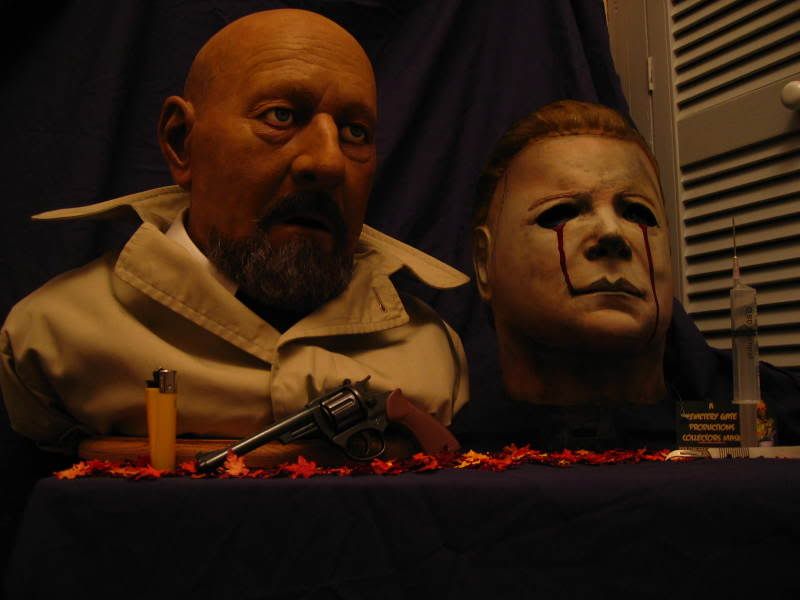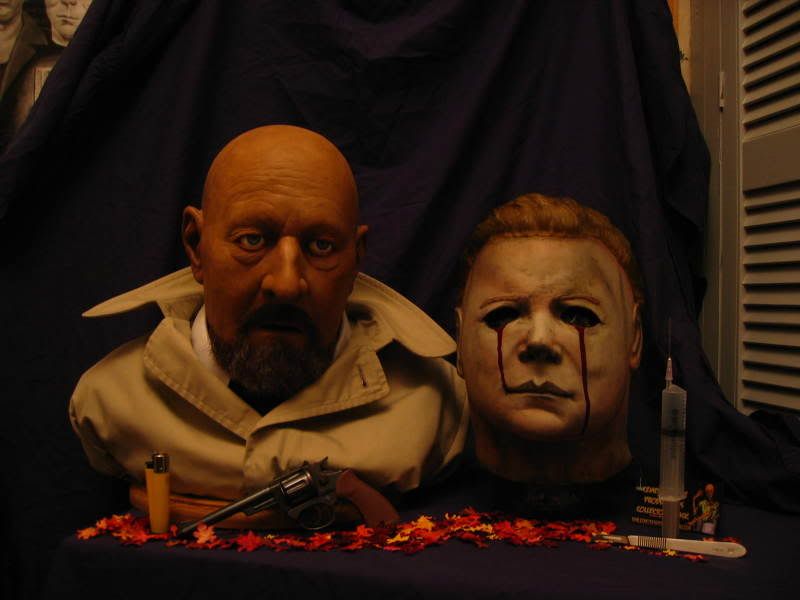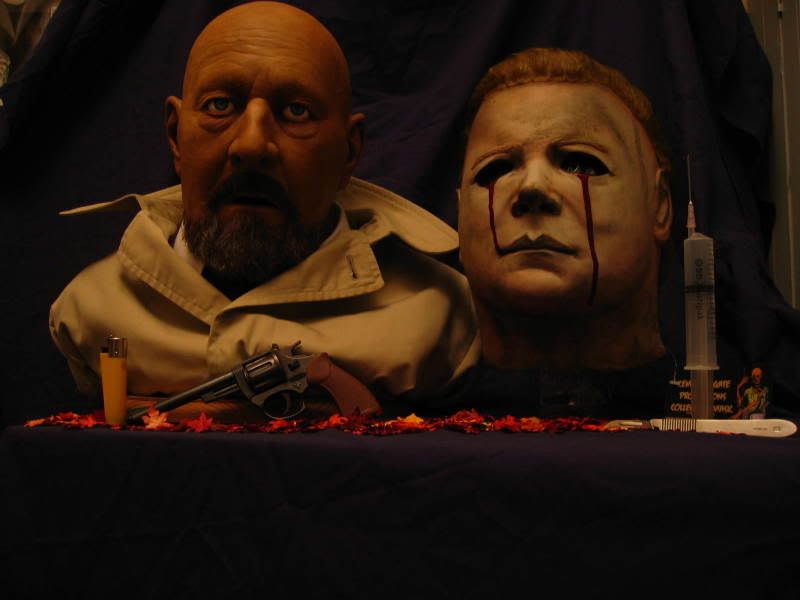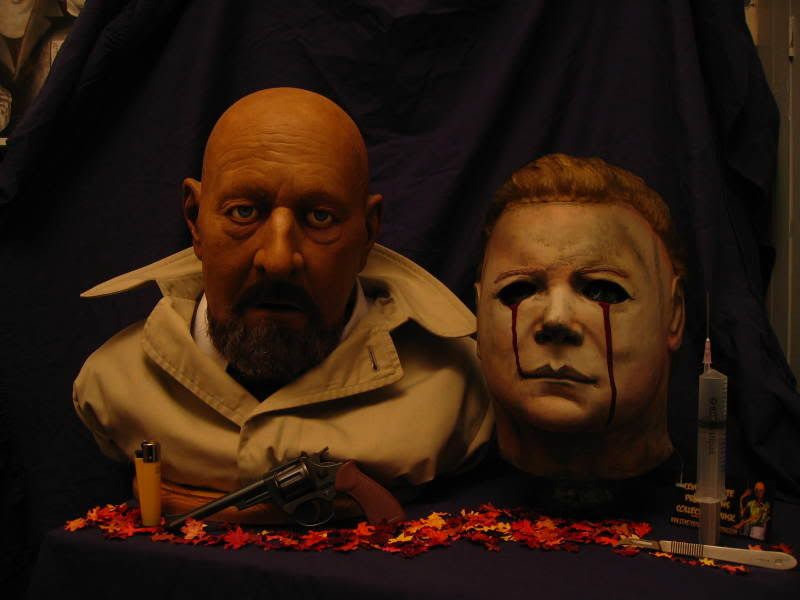 ToNy MoRaN FaN Sunday 1/25/2009 at 07:52 PM | 33222
HELL YES!

Great display there bro! Evan
ny ghoul Sunday 1/25/2009 at 08:02 PM | 33224
Hell Yeah this mask should be inducted in the HOF!!!
I own the master copy/ proto.....
Eyes Tuesday 1/27/2009 at 04:33 AM | 33396
Wow Carlos!Just amazing! What a freaking dream it would be to own one of those. I can remember back in early 2000 when John Smith was sculpting his and how excited I was to purchase one. But this is the grand daddy of all Loomis pieces without a doubt!
Horror Domain - Cursed Evil Overlord Tuesday 1/27/2009 at 05:25 AM | 33397
Michael Aspinwall Wednesday 3/04/2009 at 12:56 AM | 38427
No doubt about it this deserves to be in the Hall.
cropsy Sunday 3/15/2009 at 01:07 PM | 39779
timbs2007 Saturday 4/04/2009 at 02:54 PM | 41808