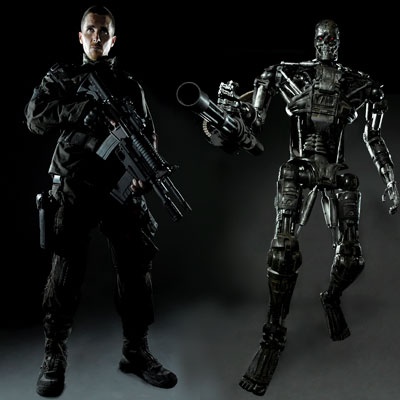 DaShape Saturday 1/03/2009 at 02:55 PM | 30711
Let me guess. Stan winston studios has nothing to do with this one>>>
quietonthesetstudios Sunday 1/04/2009 at 03:37 AM | 30833
Let me guess. Stan winston studios has nothing to do with this one>>>

Stan DID work on this film, it was his last... but he and his team did the robot degns again.

I think that is another model anyway, the precursor to the famed T-101.
DarkArtist81 Sunday 1/04/2009 at 04:22 PM | 30907
The terminator seems to have a small head on a big body.

Is it the camera playing tricks on me?
Evildsm Monday 1/05/2009 at 05:38 PM | 31040