One thing I've noticed about Horrorbid is that there are a lot of smartasses around here, and I love everyone of ya depraved individuals for it!
Help me out and come up with a few captions for this pic of a friend of mine.
I want to do something in the motivational poster style, but I'm at a loss for ideas.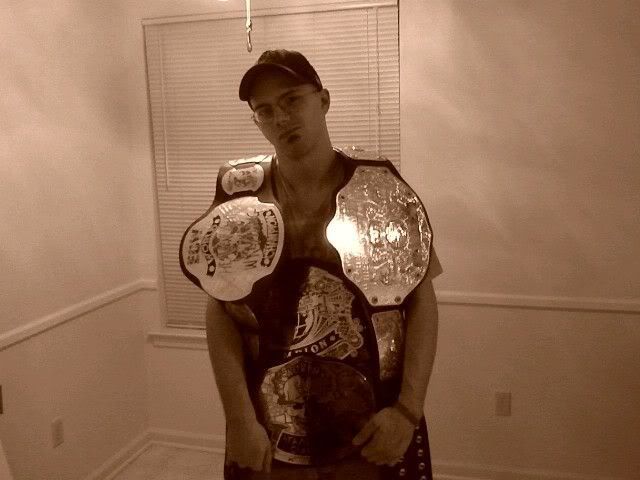 For the record, those are not his belts, he was helping a friend move and couldn't pass up the photo op.
And I, being the asshole that I am, refuse to let this golden opportunity to mess with him pass by.