Many of you will remember how the success of Close Encounters of the Third Kind led to a bunch of UFO movies and TV series in the late 70s. One of the projects that never made it to air was a TV movie called The UFO Chronicles. This alien mask was created for the movie by Steve Neill (who later went on to do creature FX for Ghostbusters, Fright Night, and Puppetmaster) and was based upon accounts from people who claimed to have seen aliens during the 1950s.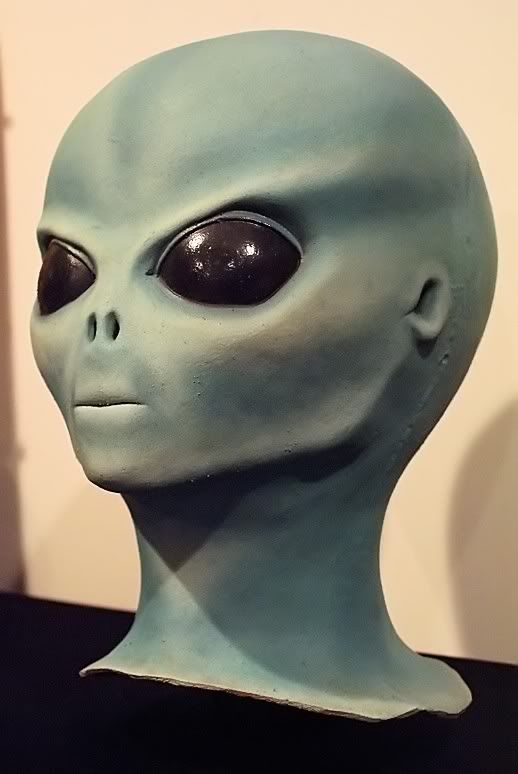 I used to have one of those in the 70's Lee...
Funny fact....Steve Neill actually believes he was abducted by aliens. He sculpted a ton of alien heads in the 70's and 80's. I saw him on a UFO documentary....I've met the guy and that explains a lot hehe.