Been lurking and reading on this forum for a few months now and LOVE the stuff you guys do here. Recently I decided to try my hand at putting together a Jason Voorhees for myself. I started with a facecast of myself and sculpted my own hockey mask and used photo reference from the amazing folks at Fiberglassmasks.com to decide on the paint and look that I liked best... below are images of the initial clay sculpt...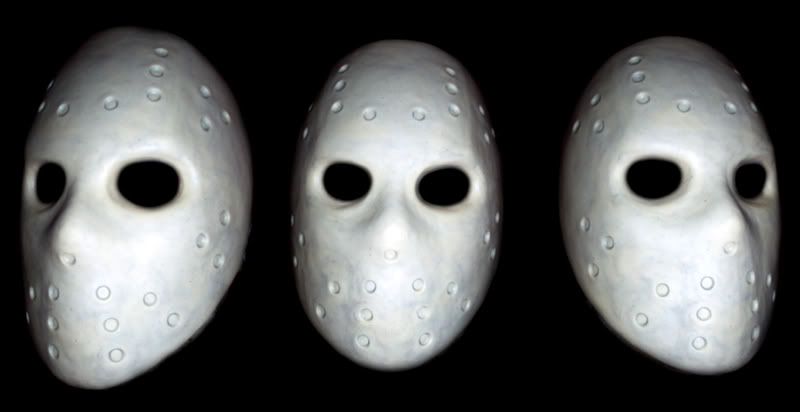 A quick and cheap latex mold...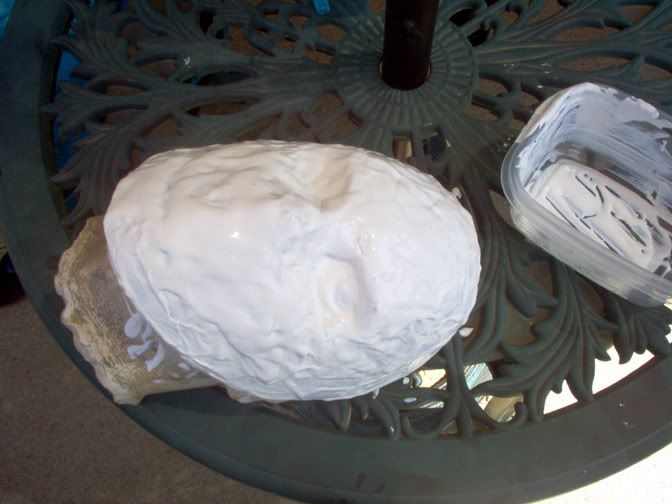 Pics of the finished Hockey mask cast in Eurethane Ren...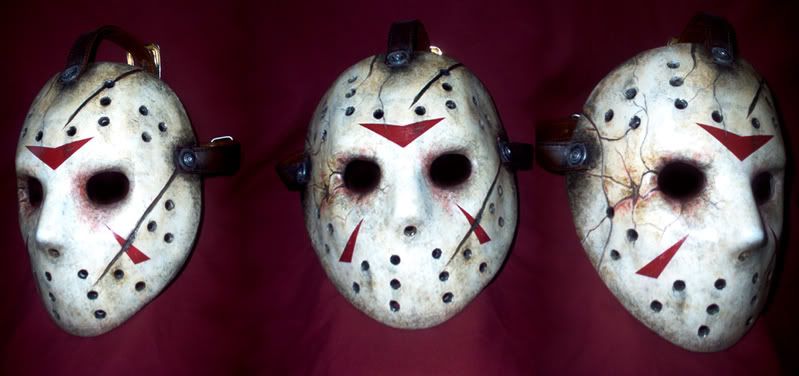 I used plastalina clay and sculpted my first full over the head mask of my favorite veron of Jason from Pt7. I used Justin Mabruys sculpt of this as a reference becaue I personaly feel his is the coolest rednering of this incarnation, so I want to credit him for inspiring me on mine...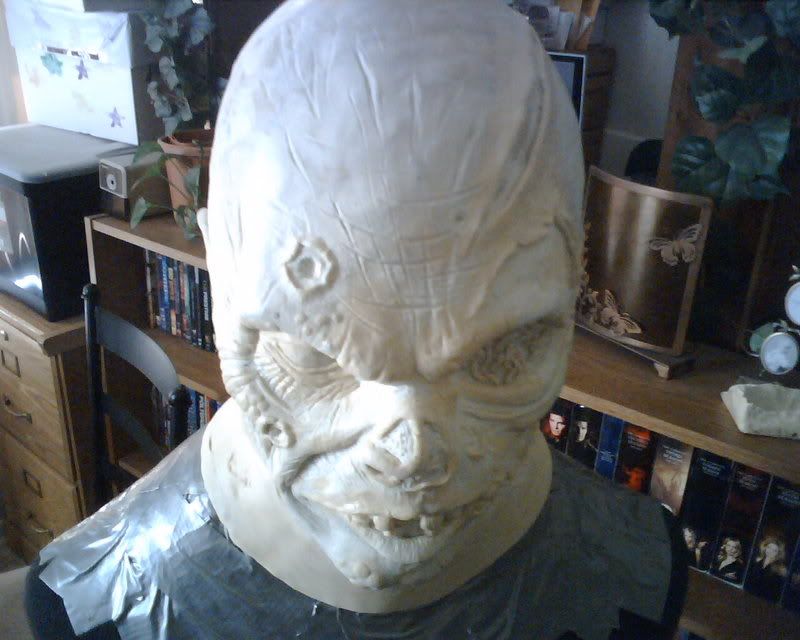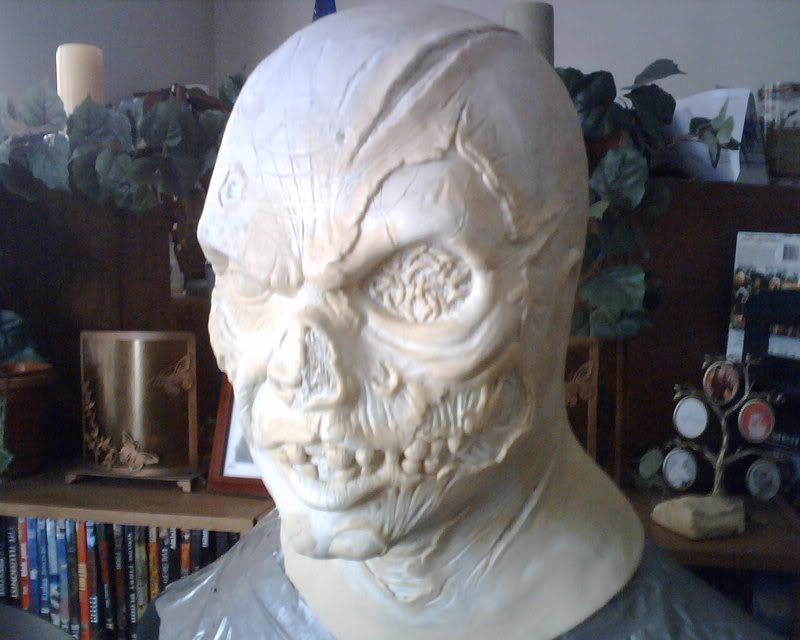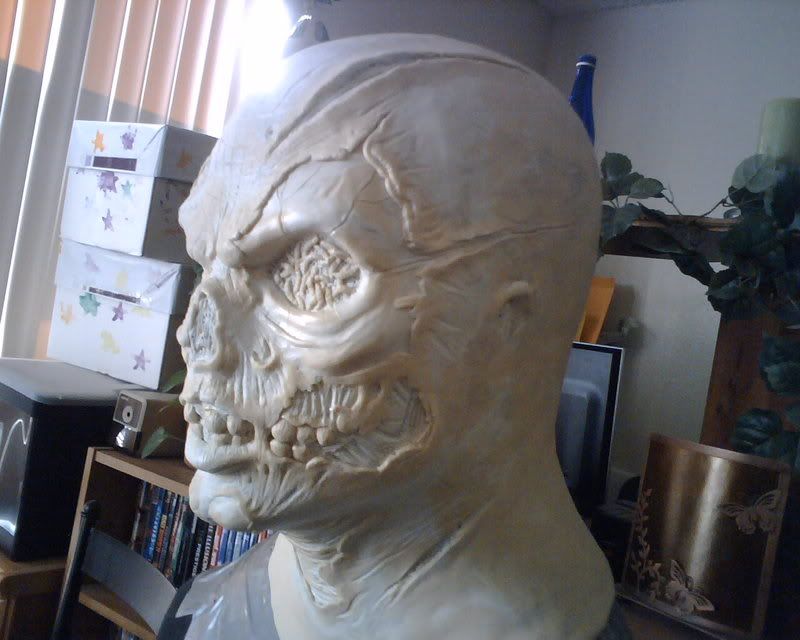 Two part Ultracal mold...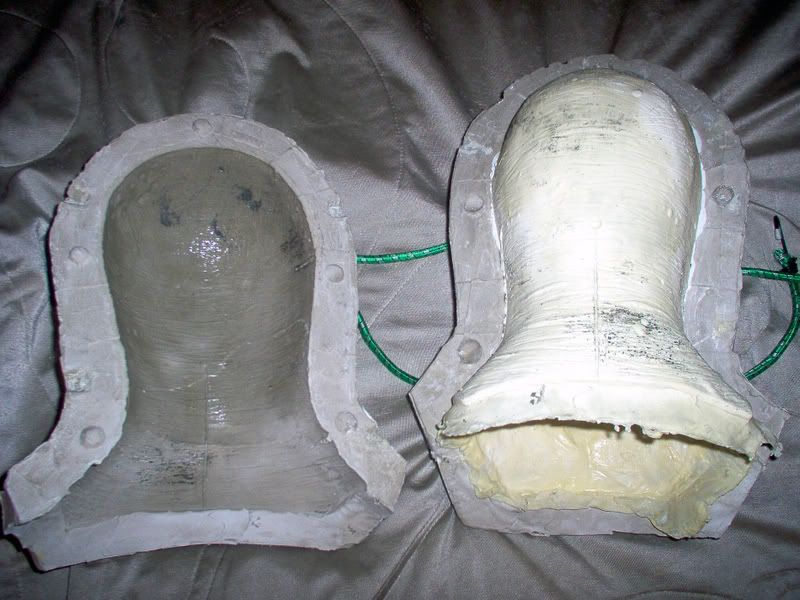 painted latex casting...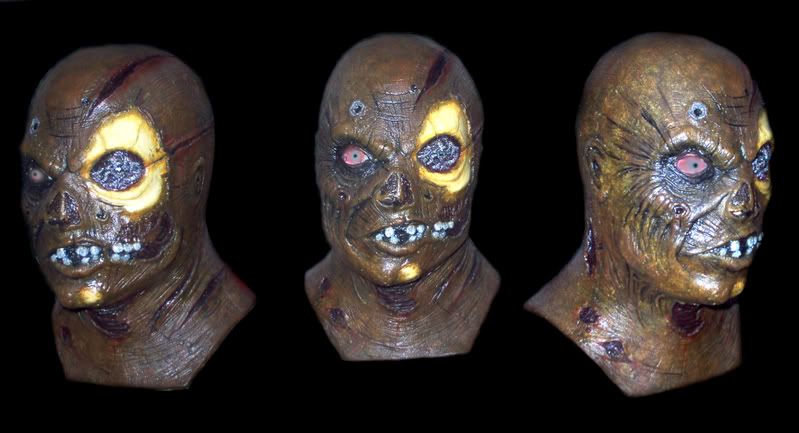 nce I knew going in that I would be combining elements from several of my favorite incarnations of Jason I went with the fabric parts based on Freddy vs Jason. My friend Brian Buckley has been making vs jackets for a while now so I got one from him and weathered it myself. I found that I had to seal the torn parts with latex to help keep them rom fraying too much. I also used latex to get a charred and burned look for the blue undershirt as I wanted this to look fire damaged. So here are some pics taken of the finished costume...