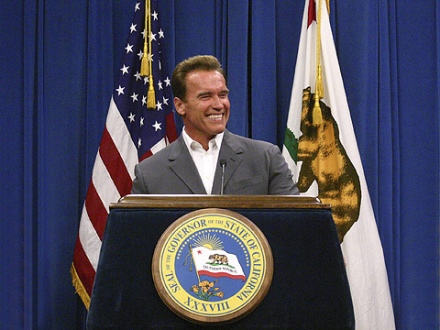 AICN announced the news that Arnold Schwarzenegger has joined the cast of the Expendables. But before you get too excited, know that it's only a cameo. Arnold is only filming one day, and he will be playing himself - California Governor Arnold Schwarzenegger. So don't expect to see Arnold getting his hands TOO bloody.
The cast now includes Mickey Rourke, Sylvester Stallone, Jason Statham, Jet Li, Randy Couture, Dolph Lundgren, Forest Whitaker, Eric Roberts and Arnold Schwarzenegger. The film tells the story about an "expendable" team, hired to do jobs that no one else can or will. The team is sent to infiltrate a South American country to overthrow the ruthless dictator and liberate the country.
great pic Shape!Just hilarious to me to see Arnold Schwarzenegger standing there like the damn predent! HA!