HOLY FUCKING MOLY!
Jeff, you are the best! You always make the best pics, doooooood! The sackhead Jason it's GREAT! I NEED to say that the costume is awesome, the mask is killer, also the blade. The place you took the pics isn't bad at all, is that your home? Man, great shots!
This pic is badass! Looks f'ing profesonal.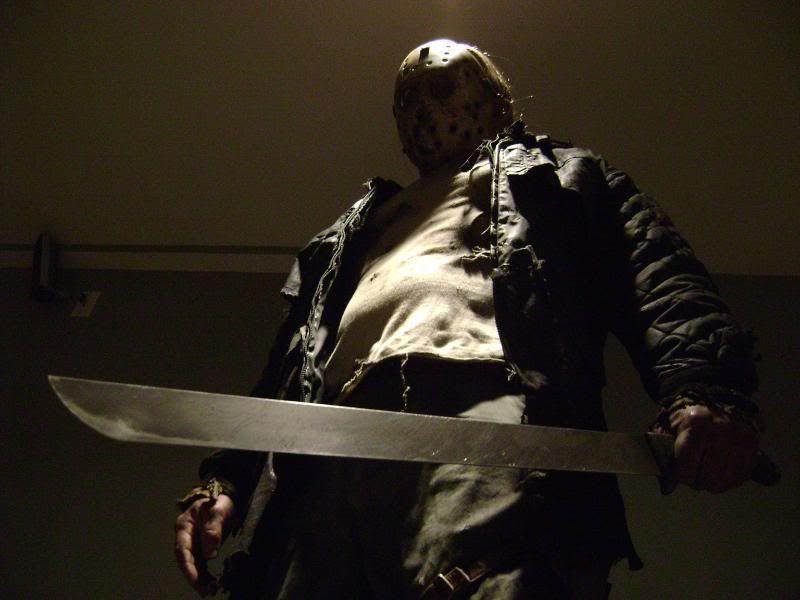 Congrats again Jeff.
Man, you have to do a vid for us
Thanks so much guys!!!!!!I appreciate all the kudos!!! I would love to do a video, but I just do not have the right equipment or the know how to do it right. Sadly, that is my friends pad, not mine..lolol.We shoot all the pics there, nce the lighting is really decent, and
My friend Mike is responble for the pics.He always comes up with some cool shots.He is my personal photog.lolol..
I am about halfway through getting my VS done as well, so keep your eyes peeled for that.