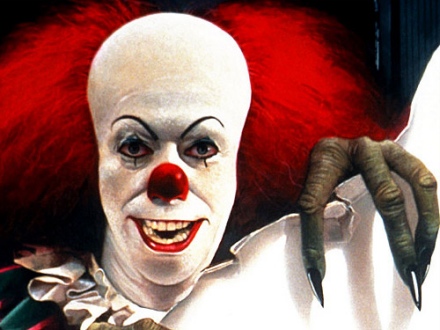 Are you really surprised?
"IT" always scarred me to death.
I'm not normally afraid of clowns but Pennywise still haunts my nightmares.
All hail Tim Curry.
Apparently they've hired Dave Kajganich to pen the screenplay adaptation. There's no way that the material could be cut down to fit into the standard 90 or 100 minute movie. The paperback is 1,104 pages, and the miniseries clocked in at 192 minutes (over 3 hours).
Could "It" bennifit from a redo? Probably. But as a 100-minute feature film?
The official book description follows: "They were just kids when they stumbled upon the hidden horror of their hometown. Now, as adults, none of them can withstand the force that has drawn them all back to Derry, Maine, to face the nightmare without end, and the evil without a name.