All i can say right now.. is "was this all a dream"
I can't tell you how great of a time i had!
Day 1, I went in to check out the stomping grounds, met a few of the celebs, met 2 of the two losers who run this te,
and for the next 2 hours i walked around in my Remake outfit..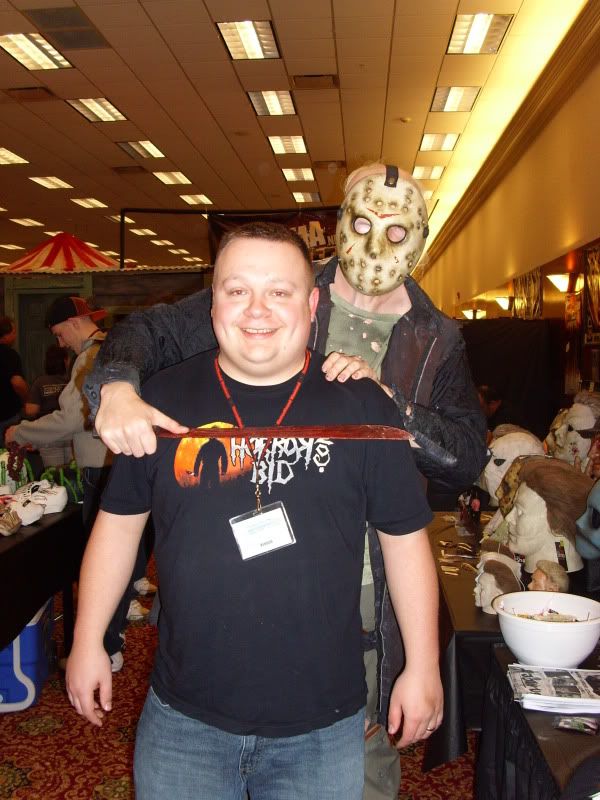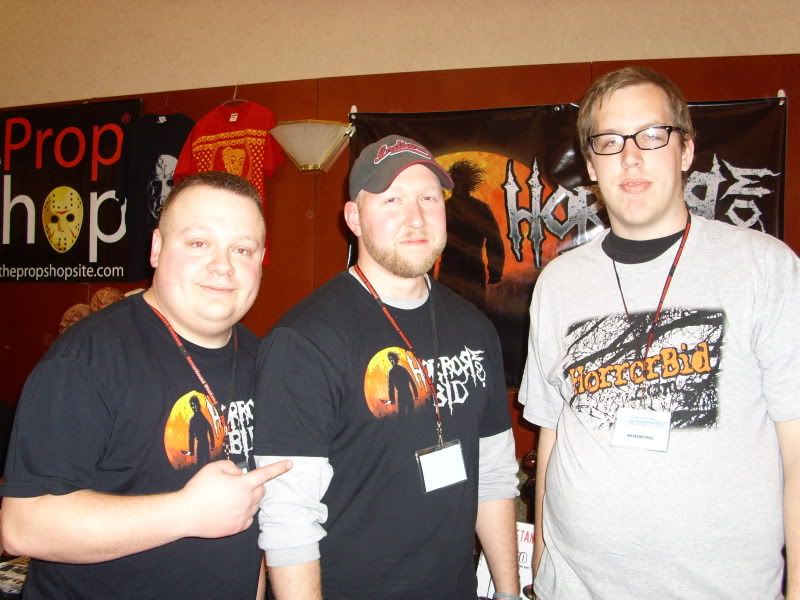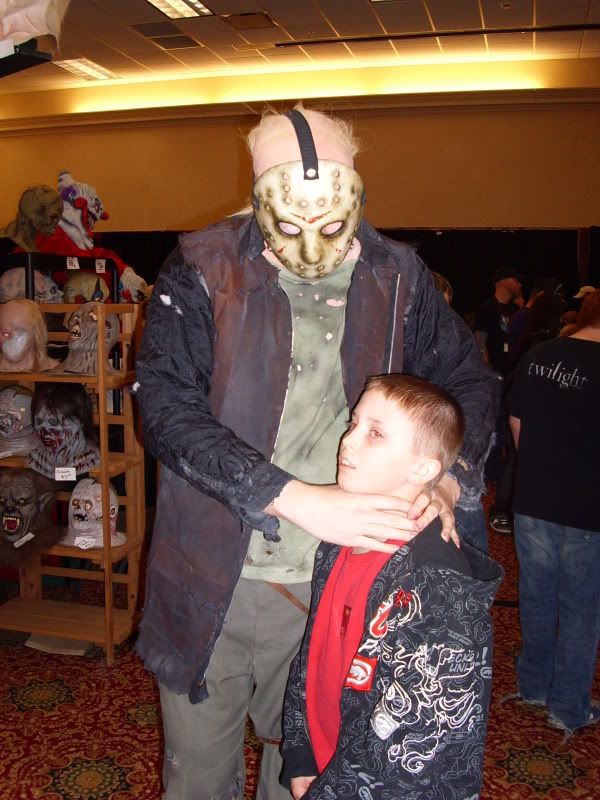 Day 2, Me and the girlfriend got the costumes on, got a solid picture with derek.. which i finally got to meet wickedbeard while standing in Derek's Line.. After we got the picture with derek, we did some awesome photoshoots of the two female jasons and the two remakes.. then afterwords we got to see some of wickedbeard's costumes up in one of the hotel rooms.. which was an AMAZING experience. Jeff and his crew were the nicest people you'd ever meet. While up in the hotel, wickedbeard started putting on his vs. outfit, Jeff loaned me his part 6 shirt which fit perfect, so i went back to the car and switched into my part 6 outfit. Took some more pics with wickedbeard, then walked around some more. (wickedbeard, a great idea would be having the 4 of us get a picture with Derek Mears and/or CJ Graham- you in the remake and me in the part 6)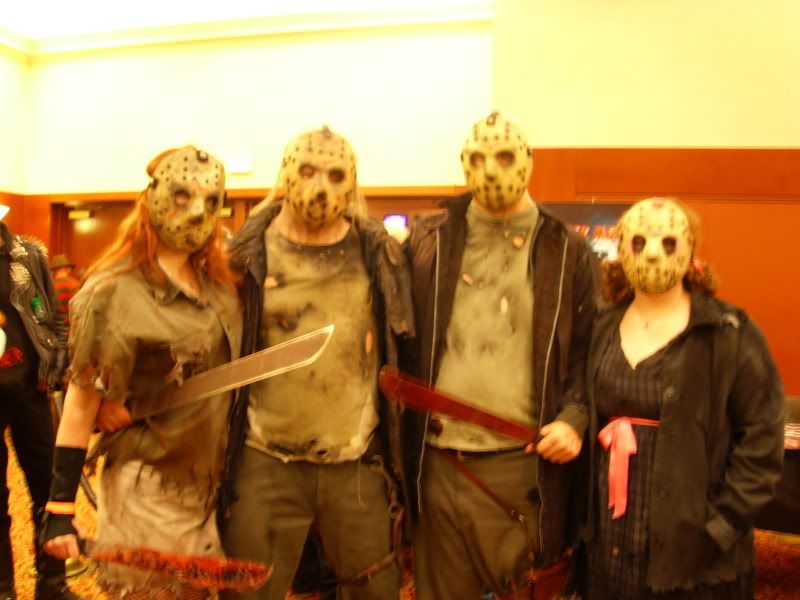 CATTTT FIGGGHTTTT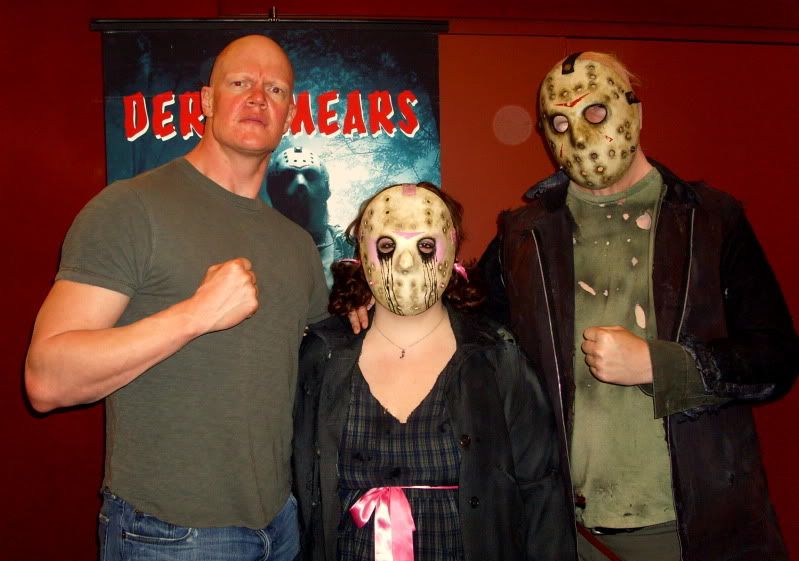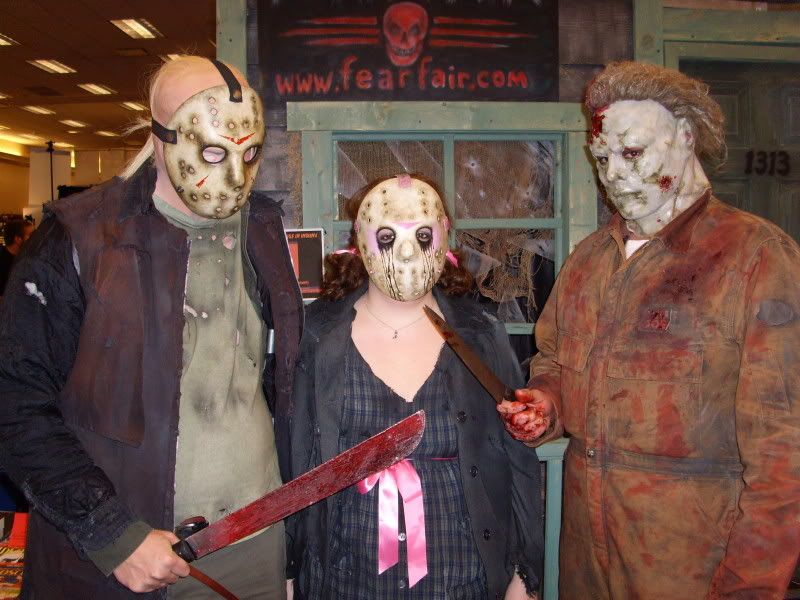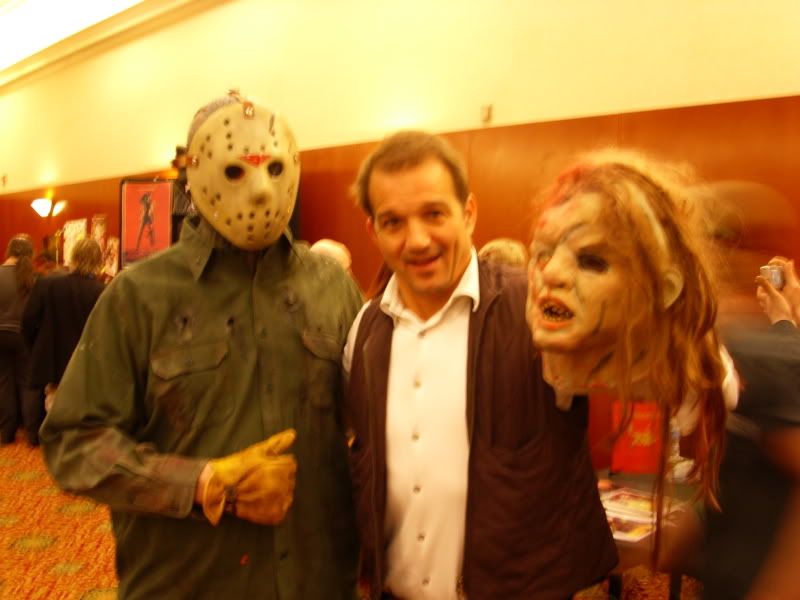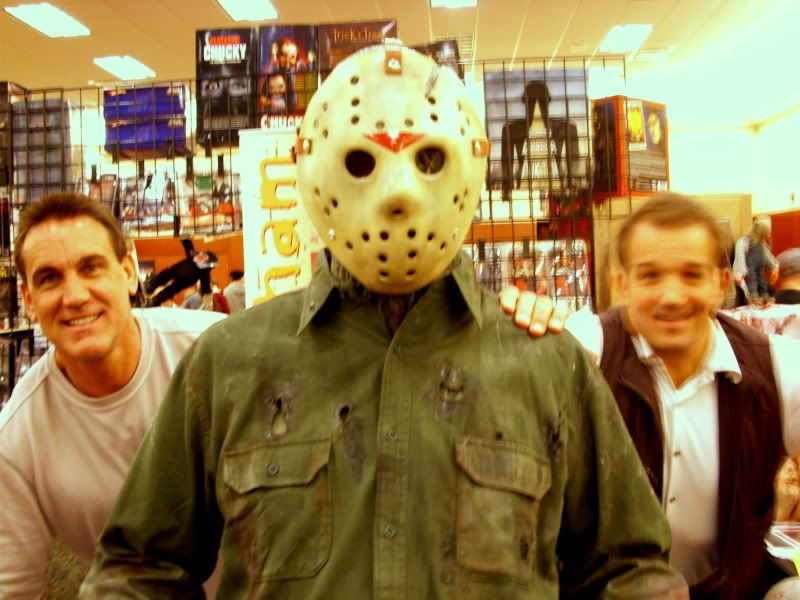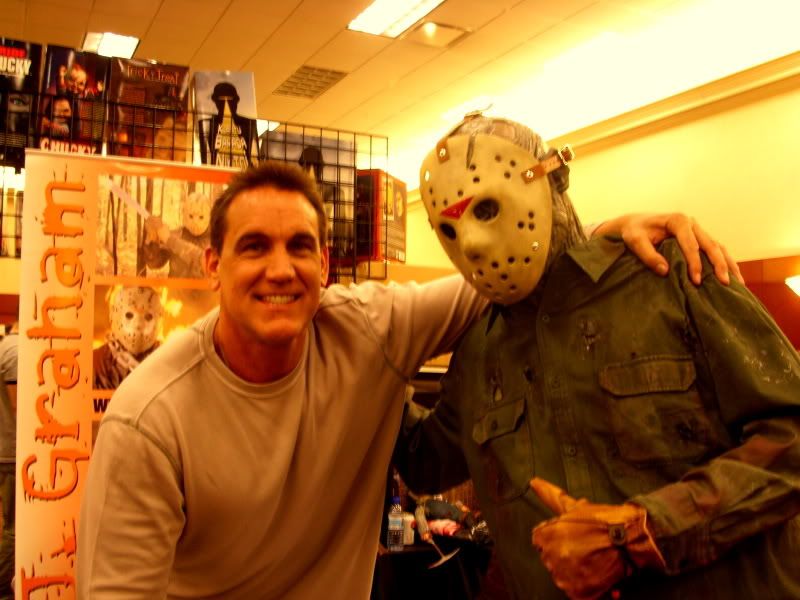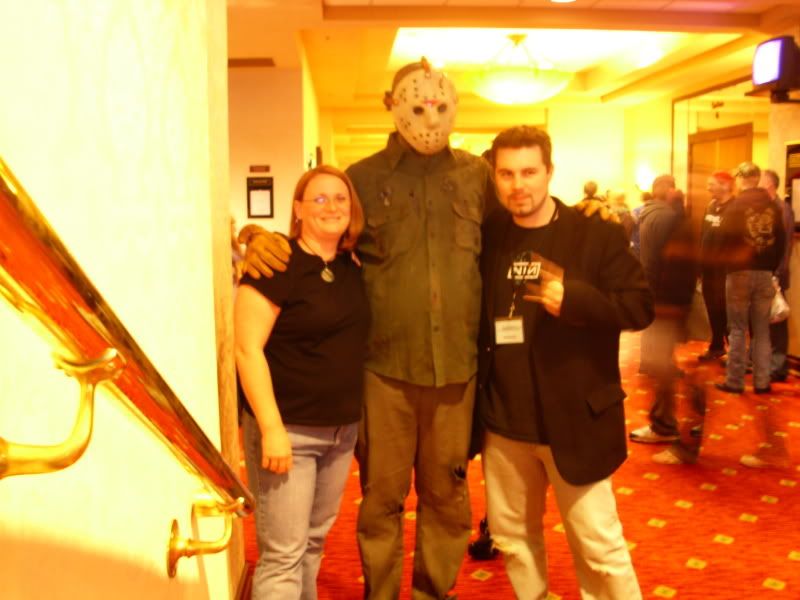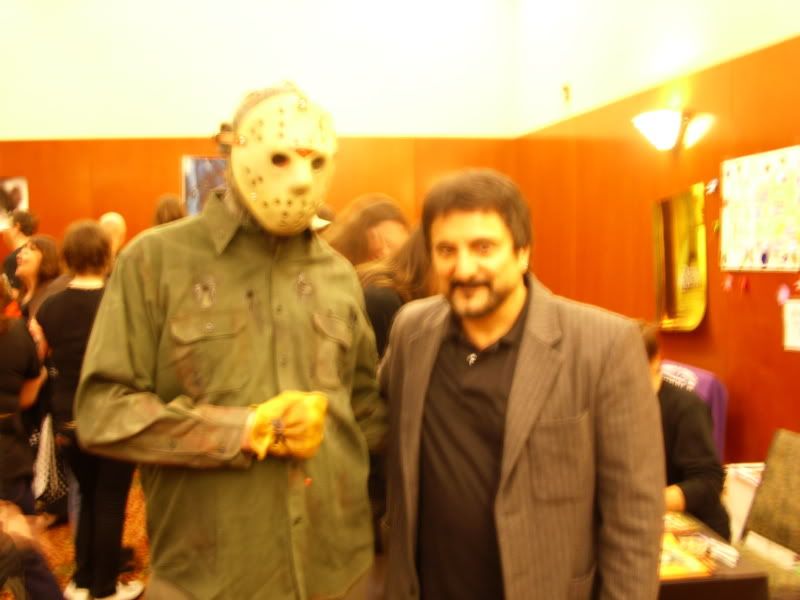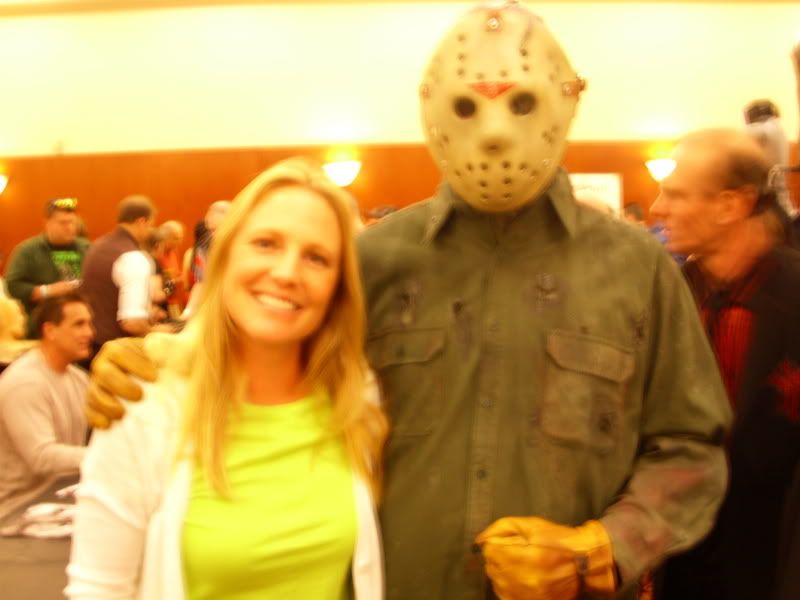 then a great picture with Booman and "Dashape"
Had to choke paul out to get my hands on that new licone hood he had there.. which was amazing!